"We feel like we come from the same place as Stereolab. No one where we are from is playing jungle, footwork, or any other genres that we find from around the world... There's a lot made of the wide range of references we have but it's not a bar to entry."
For our next Shoplifting instalment we are thrilled to catch up with our friends from across the pond, Floridian underground rap duo They Hate Change. The Rough Trade On The Rise inductees make their first trip over to the UK, marking the release of Finally, New, and their debut album for Jagjaguwar.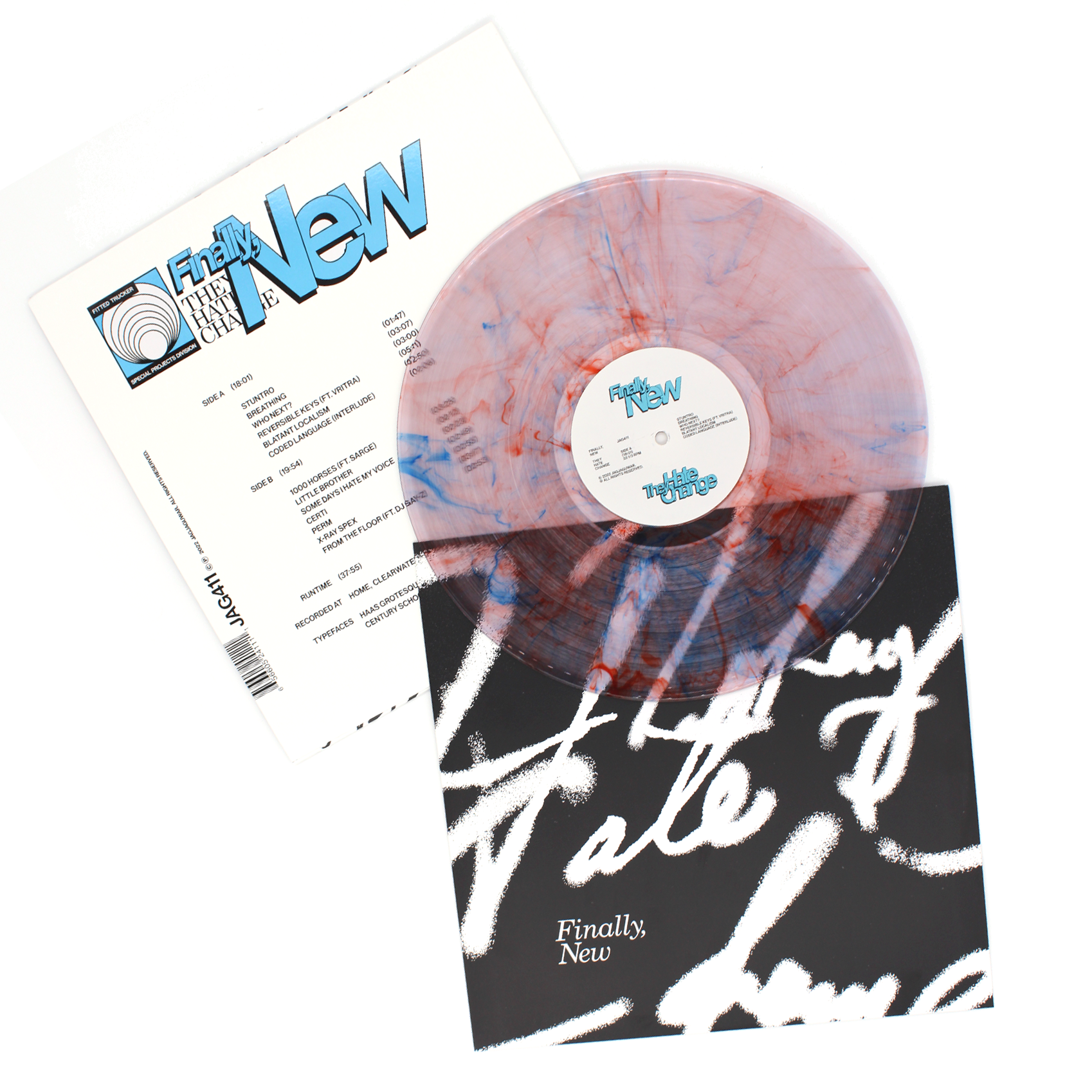 They Hate Change - Finally, New
Rough Trade Exclusive clear/blue/red splatter vinyl + exclusive zine.
BUY NOW
Dabbling in electro, footwork and ambient, Andre and Vonne (aka They Hate Change) are self-taught students of British culture and music, striving to produce original sounds inspired by a variety of scenes and genres. The two bring their expansive range of interests and influences to the decks at Rough Trade East this Record Store Day on Saturday 18th June. Join us in store!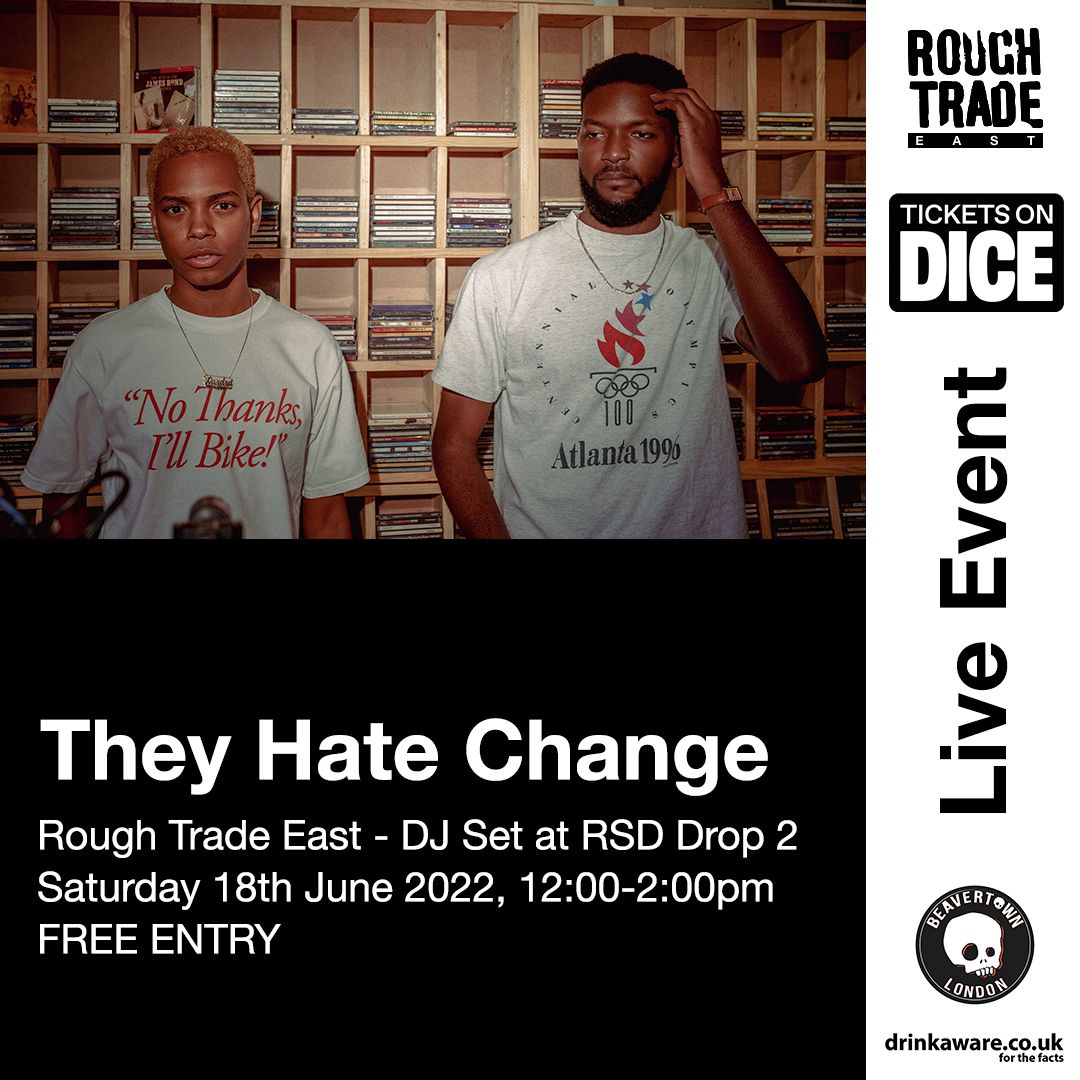 ---
The self-proclaimed bedroom rap all-stars delve into the Rough Trade racks, showcasing their encyclopaedic music knowledge, running the gamut from Madonna to Mobb Deep.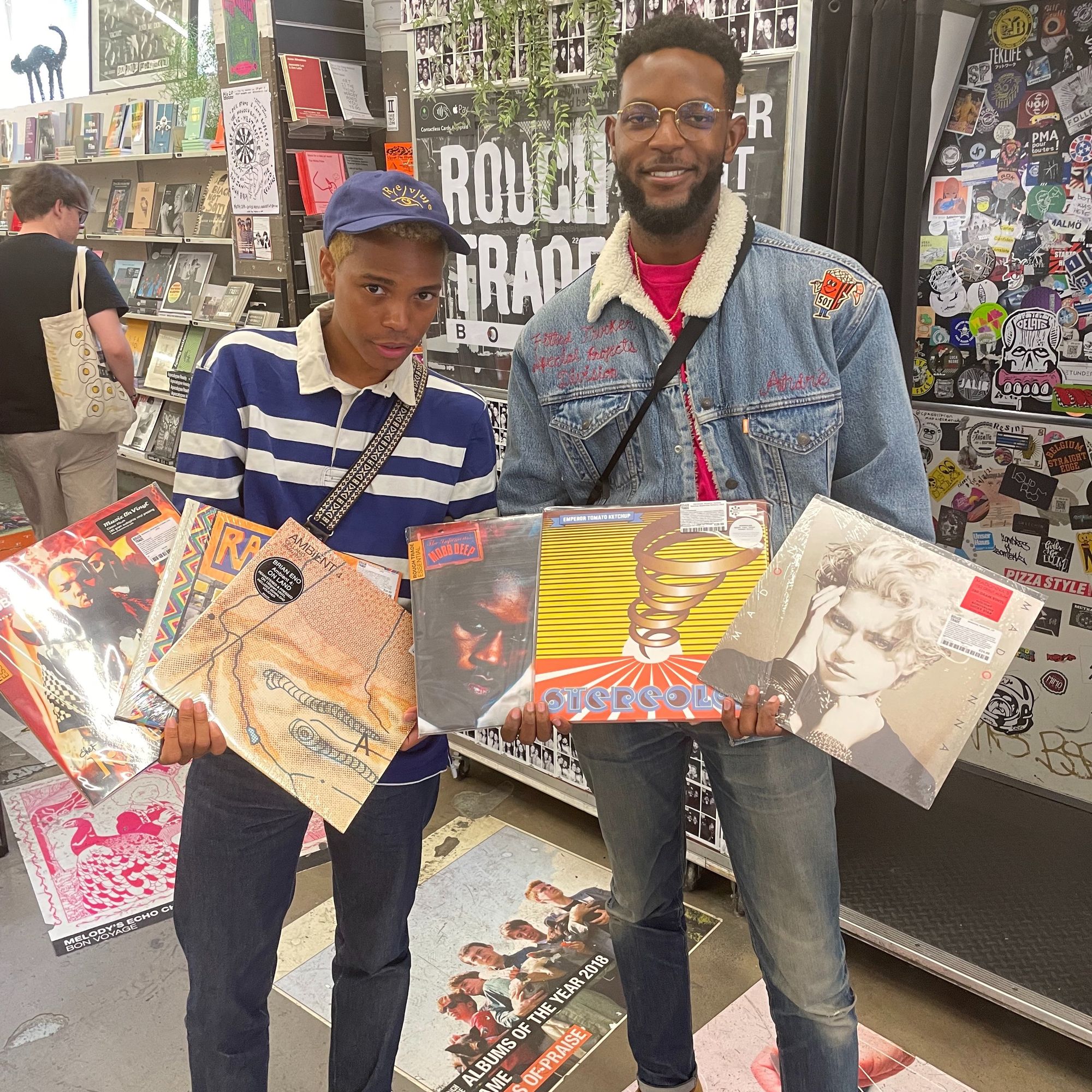 Vonne: This whole series, starting with Ambient 1: Music For Airports has the idea of making music for spaces, or inspired by spaces. It really just set us off in this crazy direction, like here's what we could do. How can we make rap songs like that?
Andre: Engage and disengage. It can just live on its own. You don't have to really listen to the lyrics, it's just playing around with space for sure. That's a lot of what we've got from Eno really.
Vonne: For sure, so our music is ambient, we definitely strive for something like that because obviously rap music is usually something that you have to engage with for it to be rewarding. Whether it's dancing or listening, deep with the lyrics. But we've made something where you can just put it on. I was always intrigued about what's on the back of the album, like this little guide about how to set a speaker system up. It was very inspiring.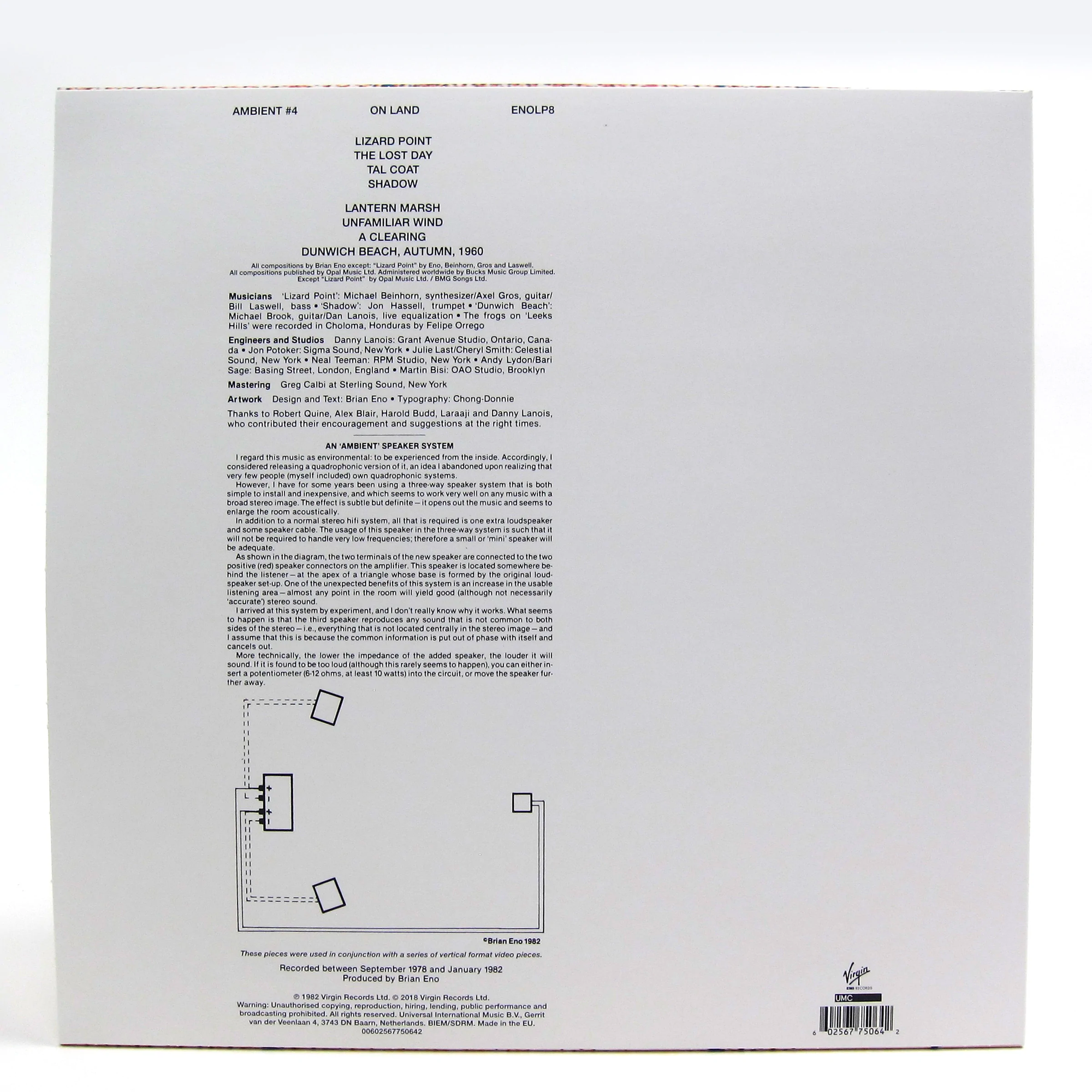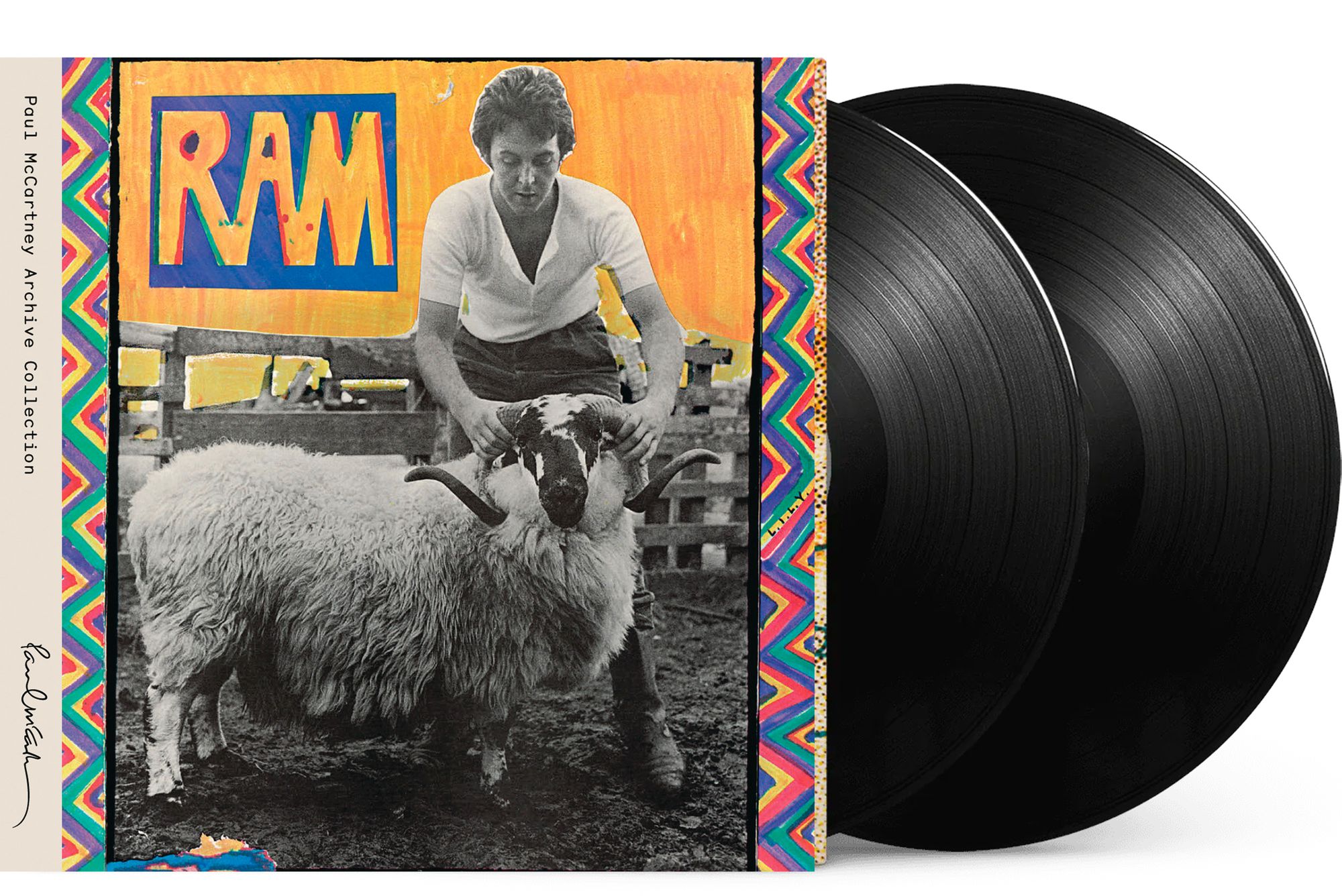 Andre & Vonne: Ram!
Andre: Ooooh! A friend of ours told us about this and we bought it on cassette. Vonne came back and was talking about it: "I know all that other stuff but Paul, Ram. I mean Paul, Ram." I was like Ok! It's just the grooves alone. Paul is just style, style, style, the style!
Vonne: And you forget that Paul is a bassist, you dig? It's just all there. This is just back to nature and he's living it up on the farm, and he grew a beard I think. The story behind it was really interesting. But just hearing the music, he has an attitude. Early on in the album you've got Too Many People. We referenced that in one of our other songs that we put out a while ago, Lakeside. I just love how he starts it off: 'Too many people going underground'. It was a lightweight John Lennon diss song basically. Plus it's recorded at home - which of course we are very big proponents of.
Andre: Bedroom rap all-stars! Self-proclaimed.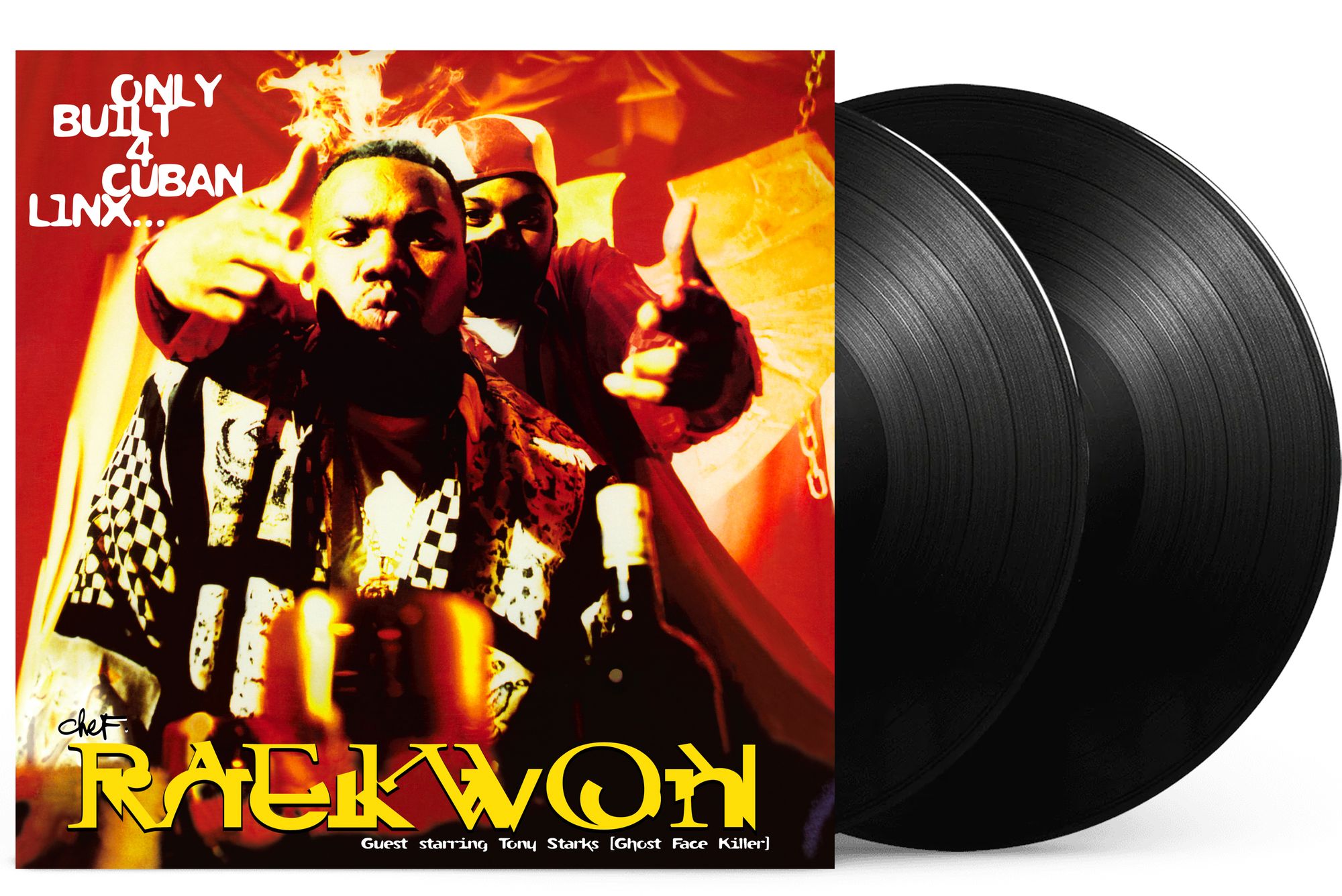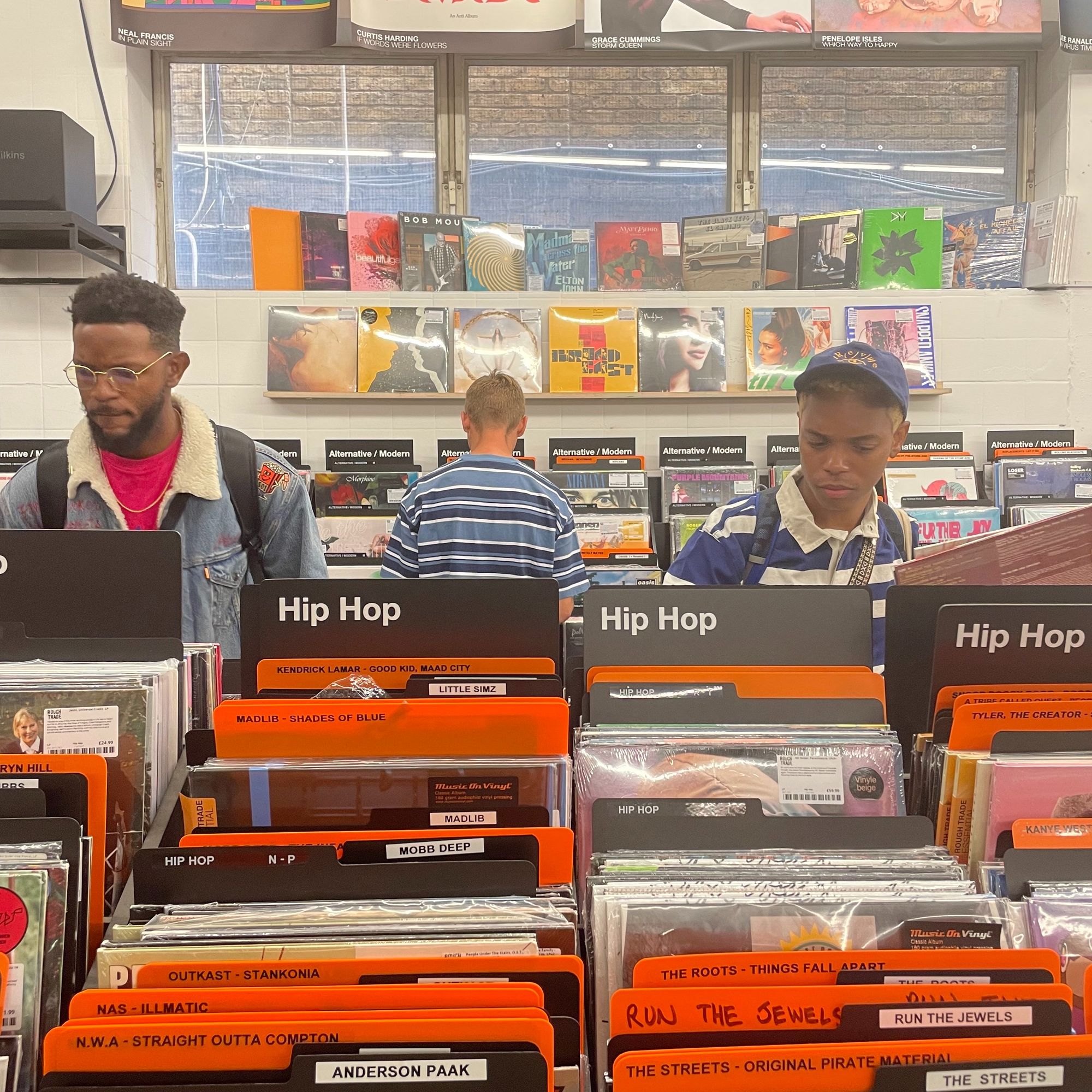 Andre: An Essential. The style. They have a coded language, 'wallabees coloured wasabi.'
Vonne: Talk about Clark Wallabees. This was the Clark Wallabees album. This was our introduction, aside from seeing other people wearing them. This was the moment when we said, culturally this is our thing!
Obviously, this record is Raekwon's album but he also had Ghostface.
Andre: The synergy, that's there!
Vonne: He's paired with him in almost every track. Co-hosting. The synergy there, we pull a lot from that. Being able to play off each other, compliment each other and know when to dial back a bit so that the other can just pop up a little bit more.
Andre: It almost seemed like to a degree they were just rapping for their crew. Because of certain words they would say, things not everybody would know. Talking about their shoes, hats, my coat and my whip. The language that they spoke was just cool.
Vonne: It was a completely coded language, this was 1993. People at that time hadn't heard all that much deep New York slang. This is one of the early reasons me and Dre were able to connect. Dre is from Rochester, upstate New York and he moves to Florida. I'm very very Floridian but as a young rapper I felt like I had to know all the soil, all the coasts. I listened to every Wu-Tang Clan album when I was 14 and this was one of the main reasons we were able to connect, because I could deploy that knowledge. So when Dre and I start talking music or we start arguing about music, I'll be like: "Dre, its cool now, but you know what you're talking about."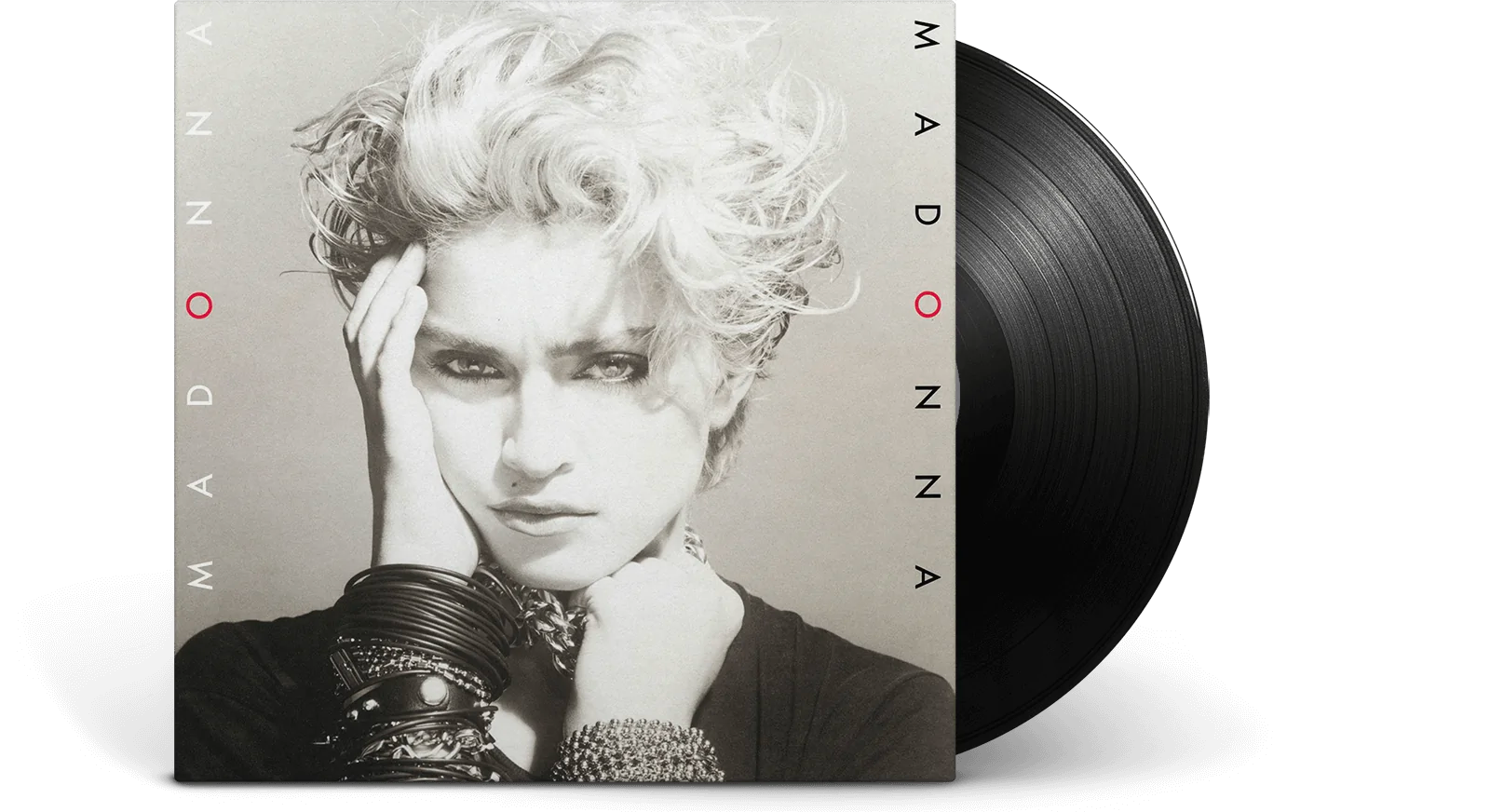 Vonne: This is one of the early reasons Dre and I really started to understand each other. The taste is deep, the taste is different. Knowing that Dre really loved this record and then me going to listen to the record as well. Falling in love with Madonna's bullshit, you know what I'm saying? We've sampled this record a bunch (records that are not out) and we can just listen to it a bunch. It's iconic. It kind of inspired MF Doom's, Madvilliany, you know the cover! Very crazy. If I could convince Dre to bleach his hair too we could do part two of the Blonde Ambition tour!
Dre: LP2!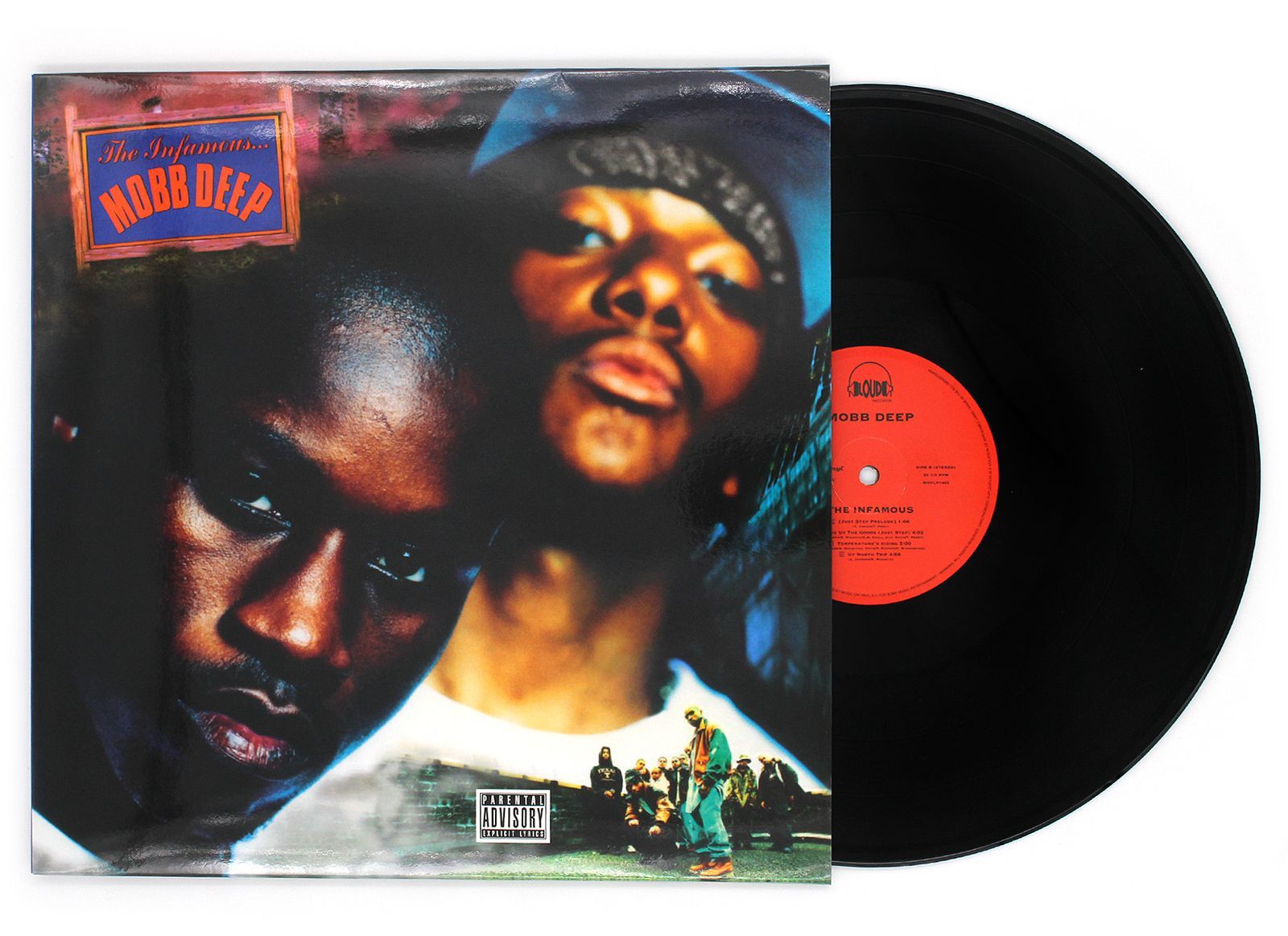 Vonne: Another Essential record.
Andre: We always play this album on the road. If we are on the road, this album gets played. You can just go. They were in a room by themselves.
Vonne: That's what it felt like. It was super deep, it was gully, but it's smooth. Like on The Start Of Your Ending, it comes in with these soft keys but the drums are just cracking. It cuts through everything. It's like "what is this?" when you're hearing it for the first time. And then after that track, there's that little interlude talking about all that weed you're smoking and that crazy space shit that don't even make sense!
Andre: Eye for an eye is one of my favourite Nas verses. Period. Just flowing.
Vonne: Ah yeah! The visions that he creates in that verse. 'Gun inside my bad hand I sliced trying to bag grams.' The whole record is a classic and I think for us it's important, in terms of where we look to get a certain swing to our drums. We started trying to swing our drums by listening to Dilla. Because everyone talks about how unquantised Dilla was but this has that 16th and 3rd kind of swing to it.
Andre: This is moody. Like that Portishead feel.
Vonne: Good companion to Portishead. It helped us get our drums right for sure.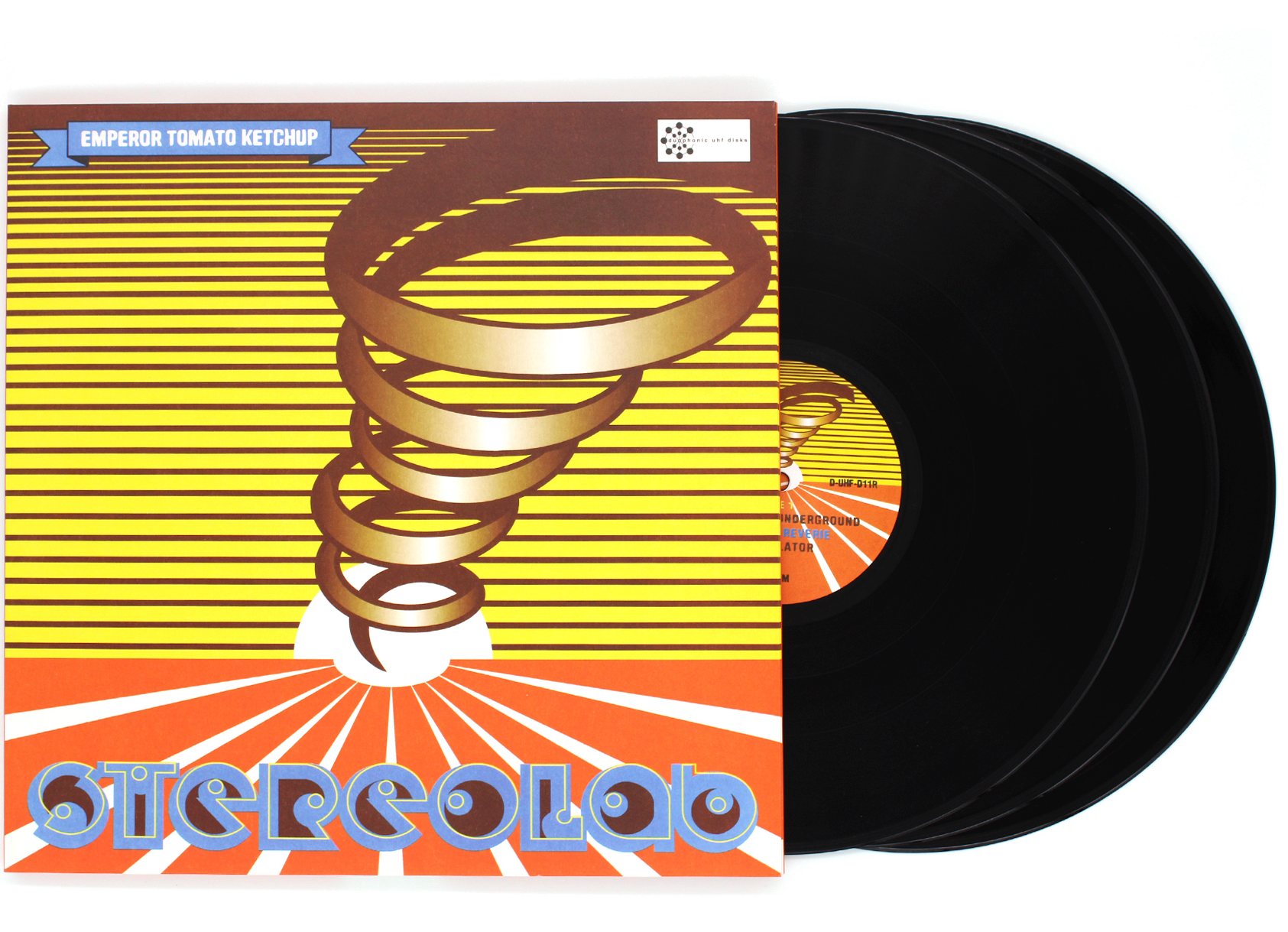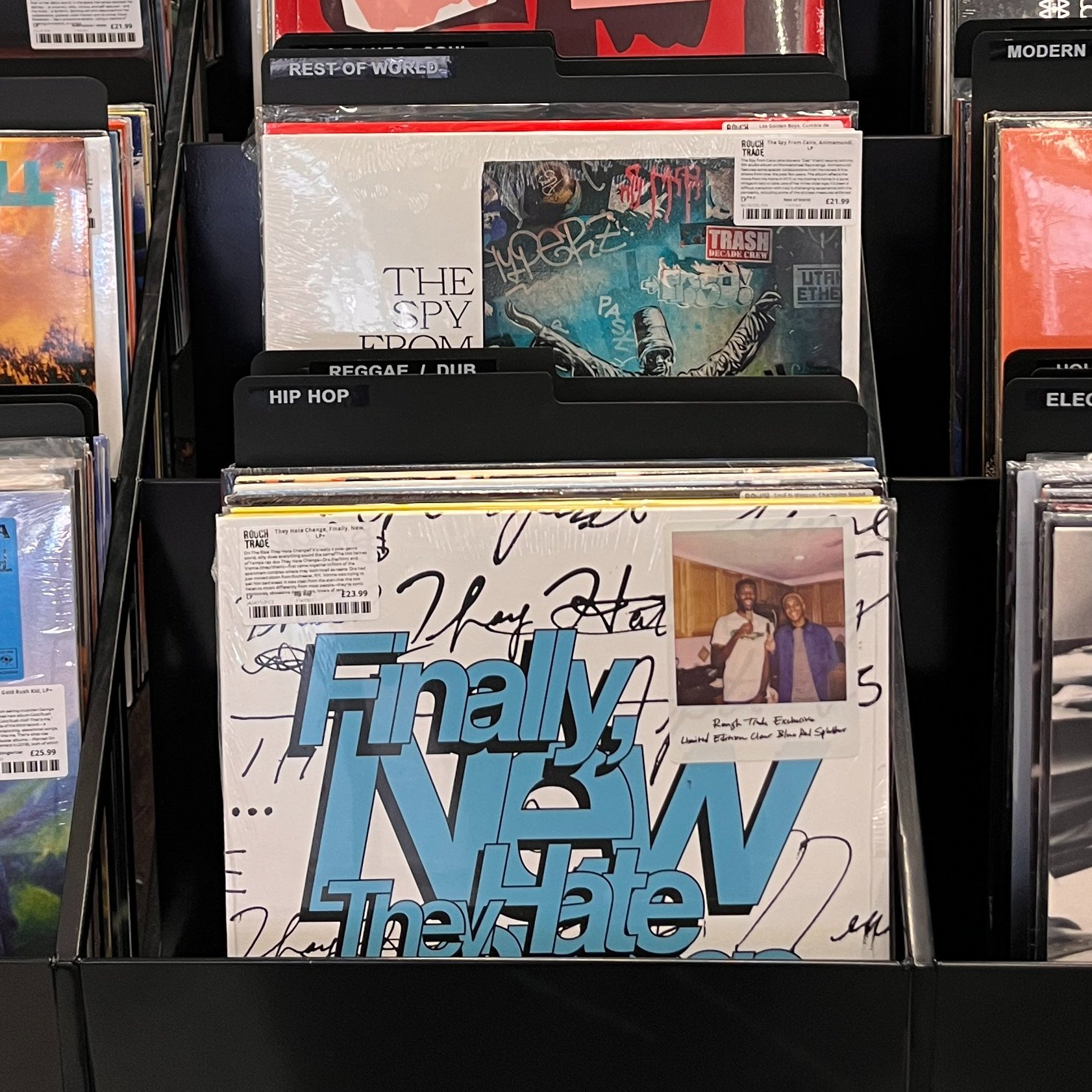 Vonne: I don't know where we first found out about Stereolab. I don't know who put us on it. I don't know how we found out. It started with Peng! which is their first record and then Dots and Loops.
Andre: Dots and Loops changed the game.
Vonne: It blew our minds completely and from that point we decided we had to listen to them. Cybele Reverie, what an amazing track. We pulled a lot from here about the process of making tracks. They would do all the drums first, then they would go back and add the bass and then they would go back to the guitar and add this. We were interested in that process and that made us dig deep into who they were inspired by. That's how we found out about all that Krautrock that we're into, whether it is Can or Faust, all that stuff is a huge, huge moment for us, just listening to all that stuff that they said they were into.
Andre: Just exploring music. That's really what it is.
Vonne: On a level, I think we are similar, one thing they talked about in a lot of interviews is that there are a lot of deep references in their music. There are a lot of references talked about in their press. Like, 'Oh they're inspired by Krautrock, they're inspired by Communism, they're inspired by this.' It feels like a high bar to entry but they made music that was like no you don't have to know any of that, you can just listen and you will like it. We feel like we come from the same place as Stereolab. No one where we are from is playing jungle, footwork, or any other genres that we find from around the world. Even if you don't know it, it doesn't matter. There's a lot made of the wide range of references we have but it's not a bar to entry.
Andre: It's like you know, just listen.