The Tampa Bay Anglophiles whose penchant for motley musical mastery we can all relish in.
"We make music inspired by dance genres for people that don't feel like going to clubs, because there's no better rave than the one happening in your bedroom (or backyard)."
Hip hop Floridians They Hate Change are the "bedroom rap all-stars" making progressive music with meaning and a DIY ethos. Members Vonne and Dre wield the kind of enthusiasm and ingenuity that is entirely infectious, their particular fascination with the British musical climate toward the end of the 20th century a true joy and one we see reflected in the breadth of their work.
Citing a ceaseless list of musical touch points including hip-hop, drum 'n' bass, Chicago footwork, post-punk, prog, grime, krautrock and emo, the duo's knowledge and confidence is admirable at such an early point in their career. Scratch the surface however and you'll find two people who have been experimenting with sounds since they were teens, making music in their bedrooms and scouring vast digital libraries for obscure references and sonic treasures.
Present day and their methods haven't changed, their debut album for Jagjaguwar is something of a homage to those honed practices, albeit fresh, exploratory, gloriously individual and DANCEABLE.
"With this album, it's really like, okay, you know how you talk about the internet breaking down borders? Here's what that actually sounds like. It's not just a hip-hop record with a couple more weird sounds. You want homegrown DIY? This is a record that was written, produced, and recorded in a 150-square- foot bedroom from the least cool city you could think of."
- Vonne

They Hate Change aren't trying to do something different, it's just pretty much a given when you're already in a lane of your own.

We can't wait for more.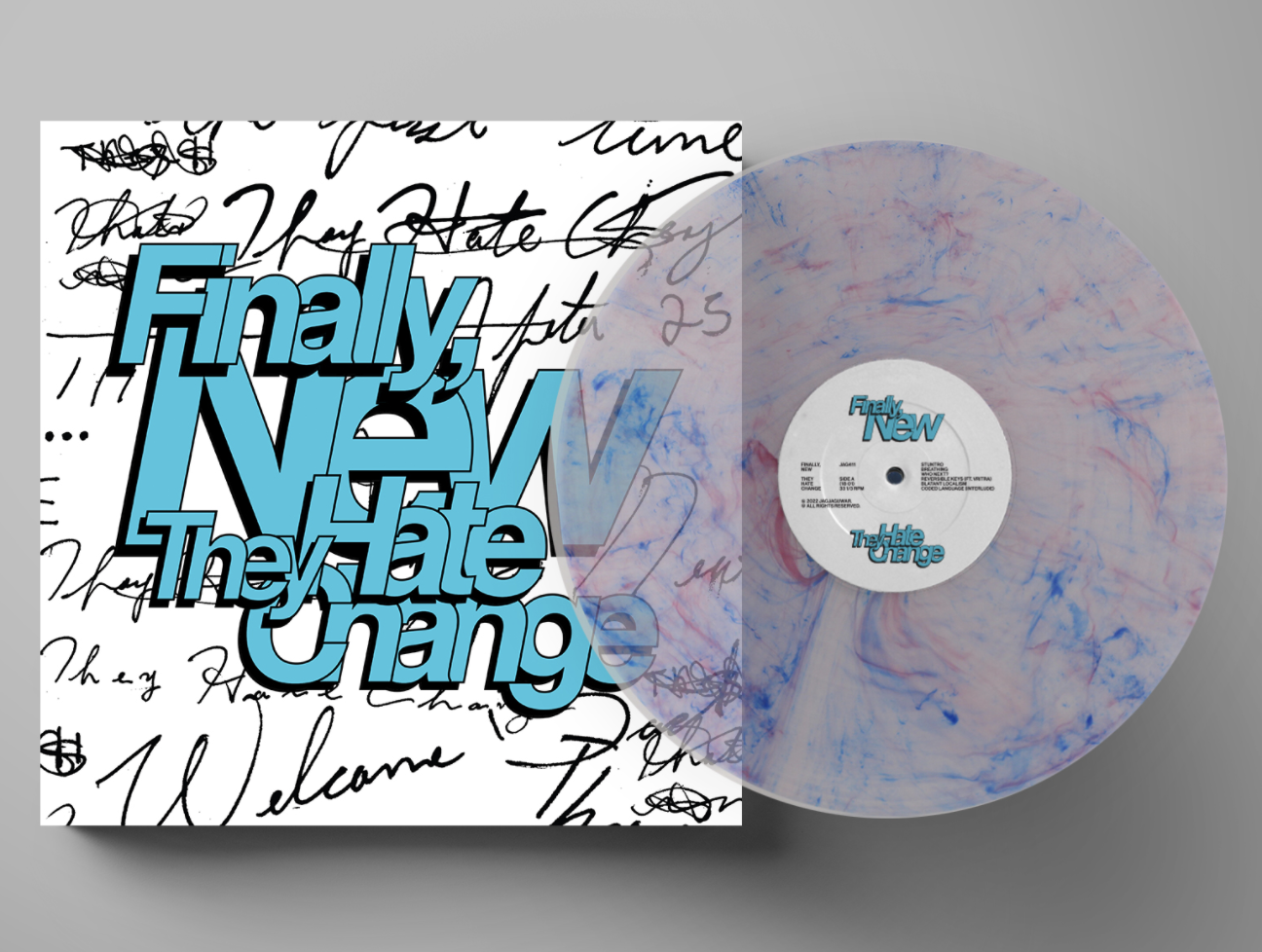 They Hate Change - Finally, New
Rough Trade Exclusive clear/blue/red splatter vinyl + exclusive zine.
BUY NOW
We're excited to announce They Hate Change as part of Rough Trade On The Rise, our dedicated curation putting a spotlight on the emerging music we are the most excited for you to hear, to follow and become a fan of. Read on to discover more about the band in their own words and make sure you check out awesome debut album Finally, New on Jagjaguwar.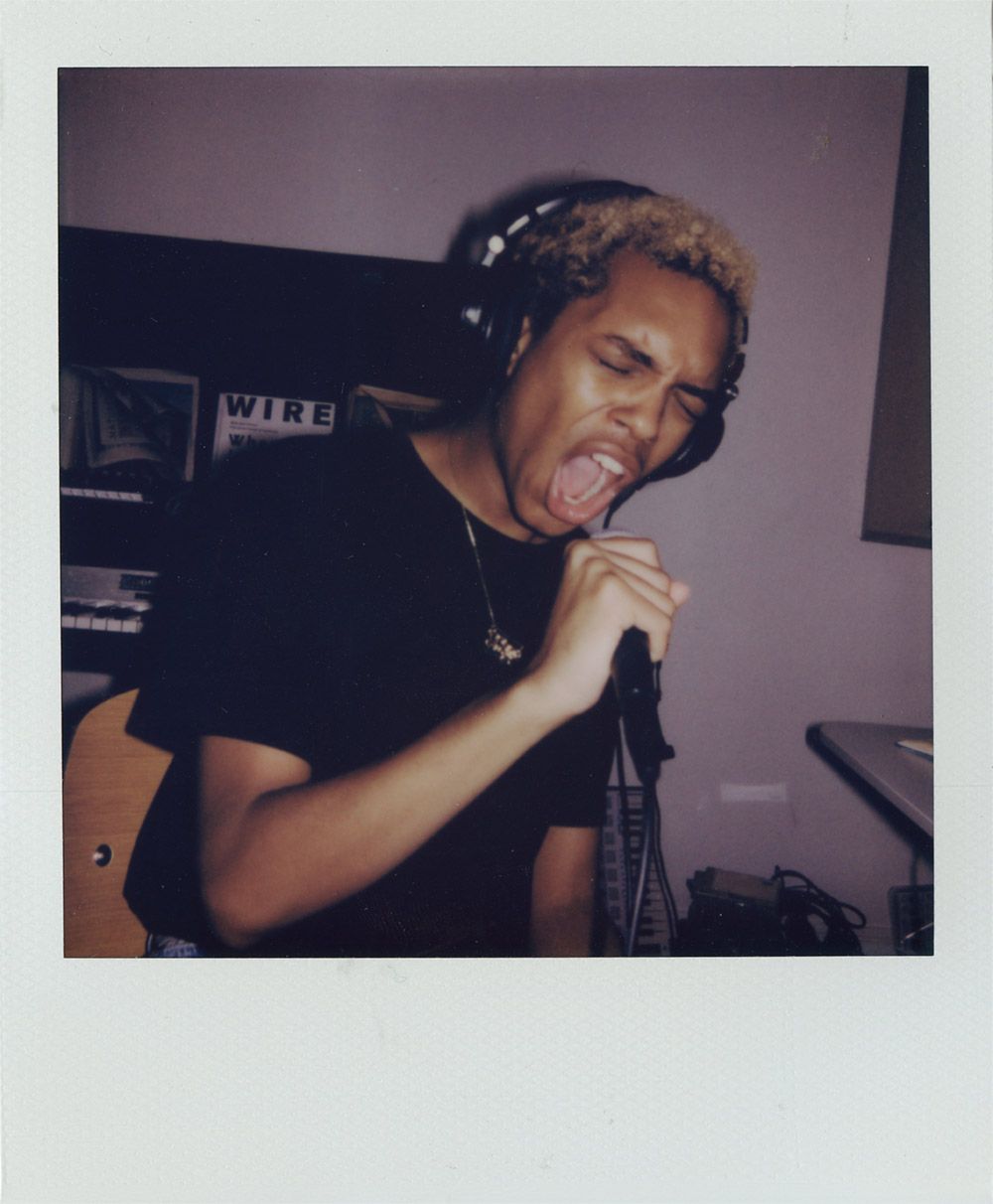 ---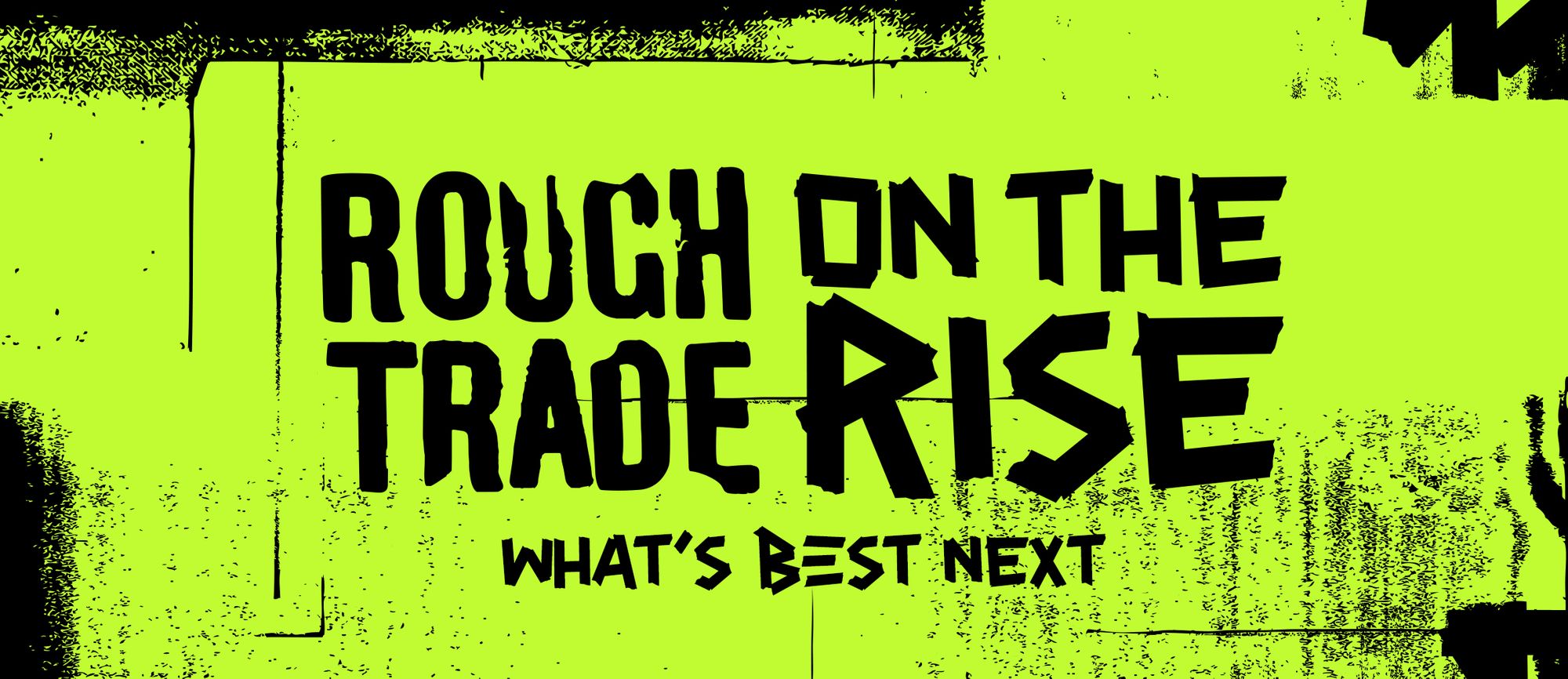 They Hate Change on They Hate Change
A self-penned bio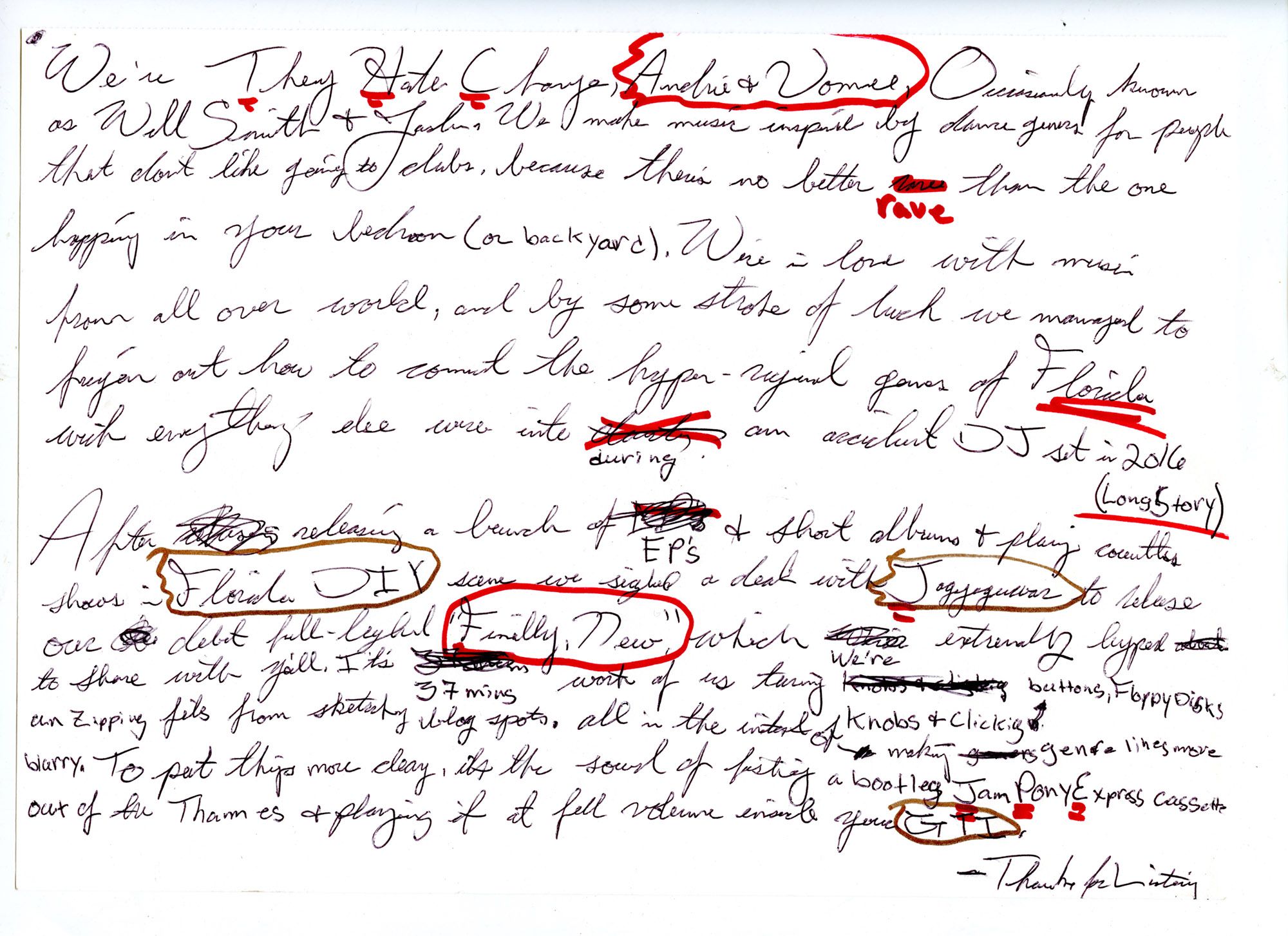 We're They Hate Change, Andre and Vonne, occasionally known as Will Smith and Jaden. We make music inspired by dance genres for people that don't feel like going to clubs, because there's no better rave than the one happening in your bedroom (or backyard). We're in love with music from all over the world, and by some stroke of luck we managed to figure out how to connect the hyper-regional genres of Florida with everything else we're into during an accidental DJ set in 2016 (long story). After releasing a bunch of EPs and short albums, and playing countless shows in Florida's DIY scene we signed to Jagjaguwar to release our debut full-length Finally, New, which we're extremely hyped to share with y'all. It's 37 minutes worth of us turning knobs and clicking buttons, filling Floppy Disks and un-zipping files from sketchy blogspots, all in the interest of making genre lines a little more blurry. To put things more clearly, it's the sound of fishing a bootleg Jam Pony Express cassette out of the Thames and playing it at full volume inside your GTI. Thanks for listening.
---
Five by Five
5 Qs, 5 As
Describe They Hate Change in 5 words.
Andre:
Methodical, FRESH, Synergy, Lowkey, Consistent

Vonne:
Tampa Bay Belongs To Us
5 records you listened to prior to making your album?
Vonne:
Paul McCartney - McCartney III
Neneh Cherry - Raw Like Sushi
Clipse - Exclusive Audio Footage
Pyramid Vritra - Pyramid
Camp Lo - Uptown Saturday Night

Andre:
Rick Ross - Rather You Than Me
Camp Lo - Uptown Saturday Night
O.C. - Word....Life
Frisco - The Familiar Stranger
Curren$y & The Alchemist - Covert Coup
Top 5 career moments since forming?
Putting out our first cassette, Cycles in 2015.
Performing at legendary Los Angeles venue The Smell.
The release show for our project Now, and Never Again.
Opening up for experimental hip-hop group Clipping. for thefirst time in Orlando, Florida.
Signing to Jagjaguwar, of course!
You host a pre-release listening party for the album. Who are your 5 VIP guests?
Brian Eno
Laetitia Saider
Samin Nosrat
D Double E
Ralph Lauren
Top 5 essential tour snacks?
When we tour, pretty much all we have on the road is Red Bull, so here's our top 5 Red Bull Flavours:

Cranberry
Dragonfruit
Blueberry
Limeade (Sugar-Free)
Classic