"Nothing quite sounded like Remain in Light before, and nothing really has since. Same as it ever was."
One of the most enigmatic bands in music history, Talking Heads have long fascinated music lovers, from their eighties fanbase to today's generation. A captivating and absurd style, Talking Heads are all things punk, rock and new wave, but concocted from jam sessions and studies of African polyrythms, rather than the traditional singer-songwriter framework underpinning most rock bands of their time.
Composed of four core members in David Byrne, Chris Frantz, Tina Weymouth, and Jerry Harrison, the quartet evolved from art-school misfits to avant-garde pioneers with crossover to commercial success. Their story came to an abrupt close after nearly ten years, as David decided to step away in 1991.
"As far as we're concerned, the band never really broke up. David just decided to leave" - Chris Frantz, Los Angeles Times, 1992.
Whilst David Byrne ventured into solo music, theatre, film, television and co-founding the respected world-music record label Luaka Bop, Talking Heads never musically reformed, to many people's disappointment still today. Despite the band complicated relationship after David's departure, the gang have reunited most recently take part in a Q&A, celebrating the restored release of their 1984 concert film Stop Making Sense.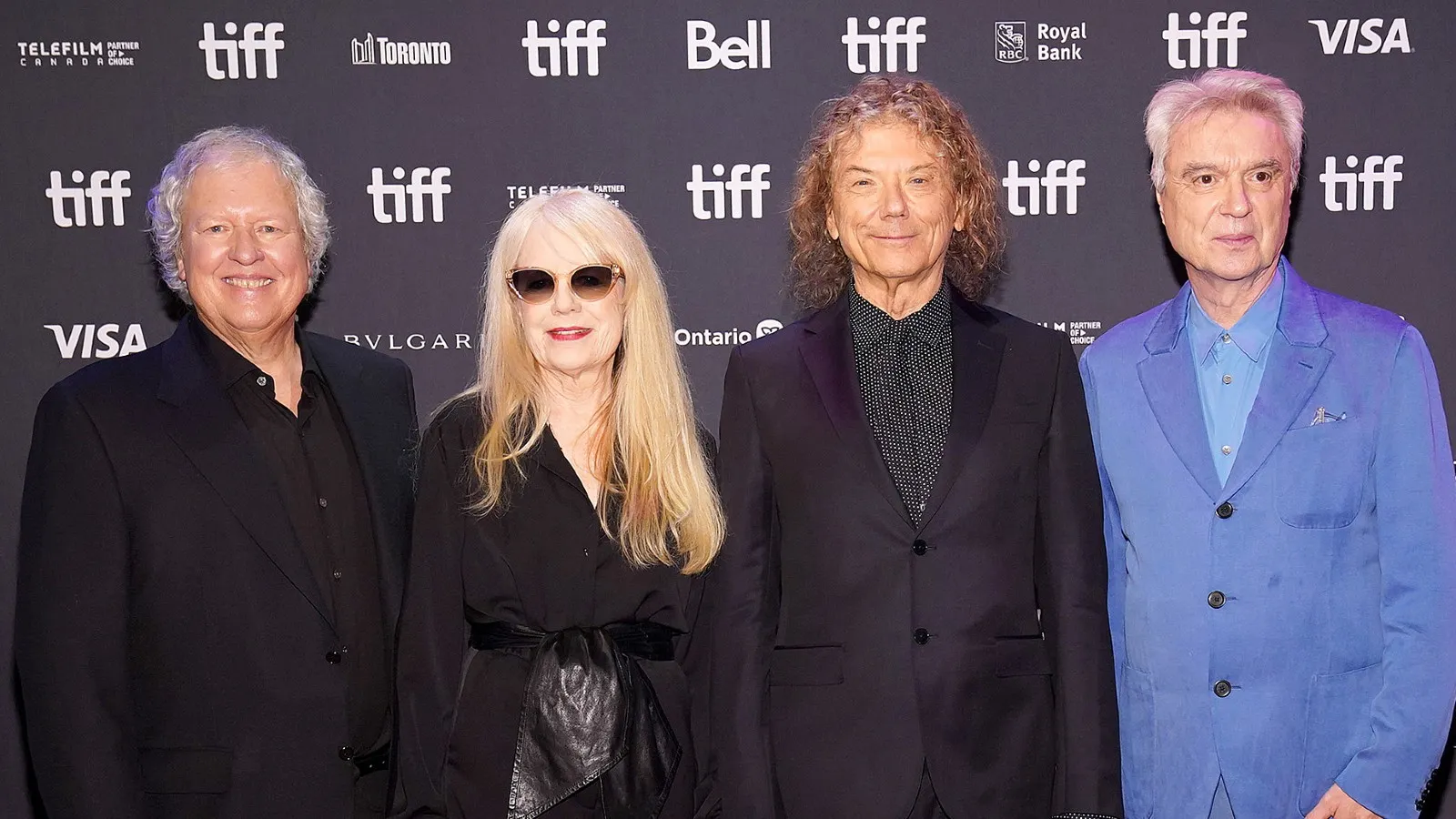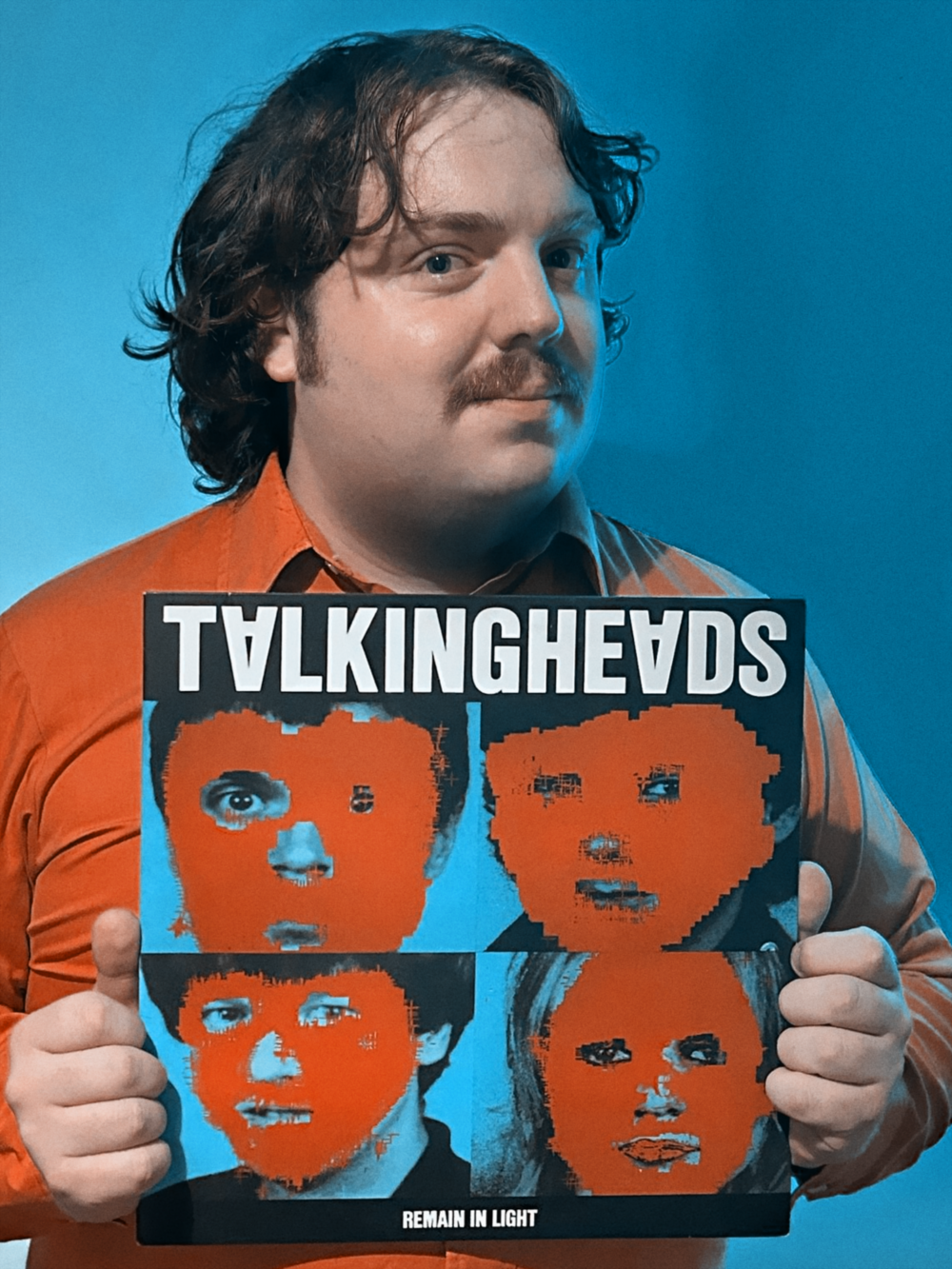 As Talking Heads regroup for the first time in 20 years, Rough Trade UK Used Vinyl Assistant Huw Thomas helps us revisit their magic once more, with a personal ranking of their idiosyncratic catalogue.

"I don't think I know anybody who doesn't like Talking Heads. Their music is ubiquitous – on the radio, in film – but rarely begrudged. The band seems to exist outside of the era they existed in; few fans are fussy about what genres they fit into. David Byrne, Tina Weymouth, Chris Frantz and Jerry Harrison managed to avoid the conventions of a typical rock band, and non-conformity never goes out of fashion. Nearly 50 years on from their first gig at CBGB, Talking Heads still command respect from music lovers of every niche.
My introduction to Talking Heads came through my brother. I remember him showing me the video for Once in a Lifetime as a teenager and challenging me to guess what year the song was released. Being as I was a little tyke, I think I said 1979 and ruined it, but his point still stood – this was a record and a band, that seemed remarkably prescient. The more I learned about the band, the more the old "ahead of their time" stereotype seemed to ring true. Some of the characters Byrne created on the early Talking Heads albums are like spoofs of Reaganism before Reaganism existed. The band's experiments with African and Latin rhythms can been seen as a precursor to the so-called "world music" boom. Most striking was how their career arc seemed to be the blueprint for so many big rock bands that followed; the offbeat music videos, the relaxed attitude to solo projects, even the lead singer playing film director with mixed consequences.
Talking Heads are as adored right now as they've ever been, and with Stop Making Sense returning to cinemas this month, it's a good time to evaluate the eight studio albums they recorded between 1977 and 1988."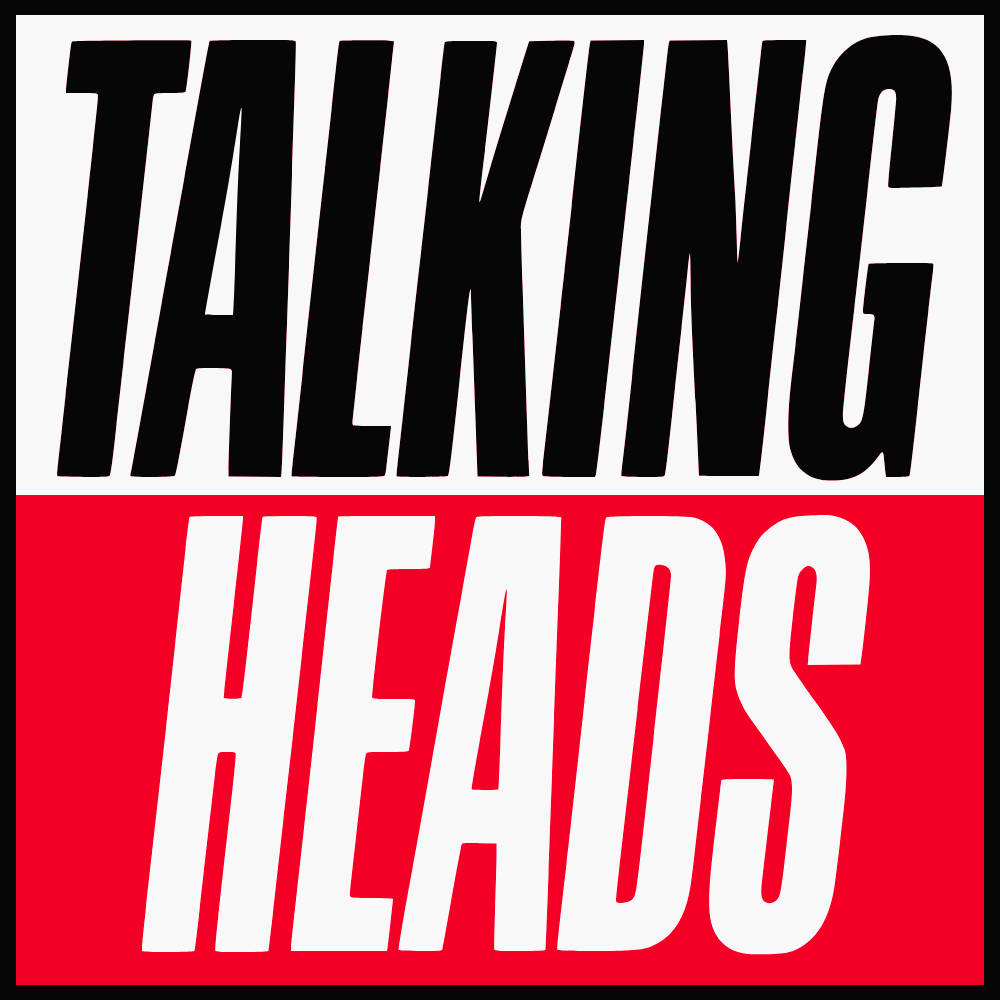 8. True Stories (1986)
True Stories is the companion piece to David Byrne's film of the same name, a Texas-set satire he described as "like sixty minutes on acid". Unfortunately, this album is more like forty minutes on hold from a car insurance provider. It contains some of the most featureless music the band made, with songs that make sense when sung by the characters in the film but fall flat on record. Dog Eat Dog, a contemporaneous Talking Heads parody by "Weird Al" Yankovic, would fit in perfectly on True Stories, and I think that says more about where Talking Heads were in 1986 than it does about Yankovic's skills in pastiche. Still, there are some charming moments here like the goofy anthem Wild Wild Life and the gorgeous People Like Us. What's more, the zydeco-tinged Radio Head gave some public schoolboys in Oxfordshire an idea.
Key track: People Like Us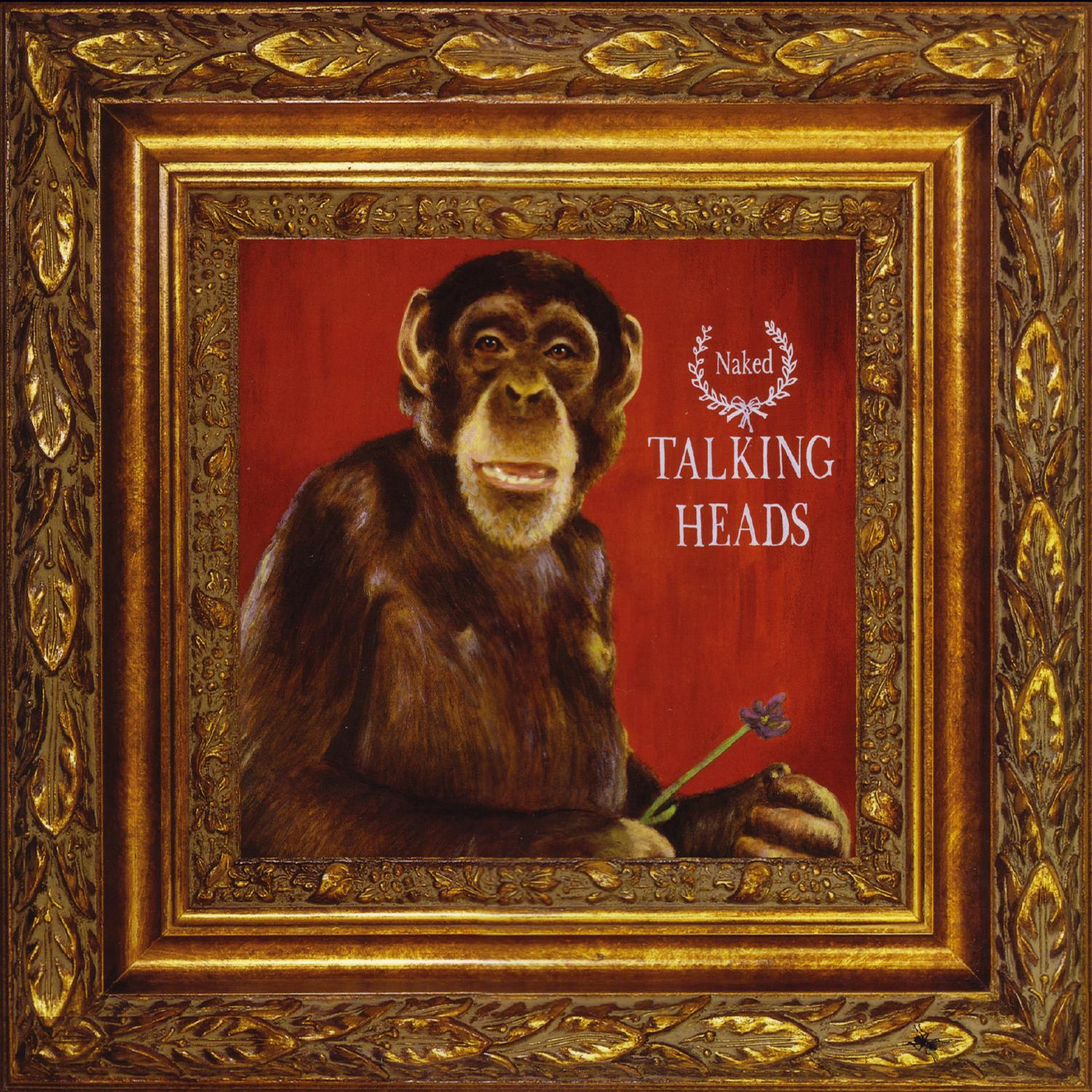 7. Naked (1988)
Naked shouldn't have been Talking Heads' last album. It also shouldn't be their least acclaimed. A marked improvement on True Stories, Naked features welcome Latin and highlife influences that inject some energy back into the band. On tracks like Mr. Jones and Ruby Dear, the husband-and-wife rhythm section of Tina Weymouth and Chris Frantz have space to really groove again. The clear highlight is the fantastic (Nothing But) Flowers, which imagines a world where nature has taken over and ordinary people find themselves missing lawnmowers and fast-food restaurants ("this was a Pizza Hut, now it's all covered with daisies"). It's my favourite Talking Heads song from any of their last three albums. It's not all great - the clumsy Facts of Life is a real mood breaker – but this album sounds like a way forward, not a last gasp. Long derided by fans who didn't want any salsa in their Talking Heads LP, it's time Naked got some more love.
Key track: (Nothing But) Flowers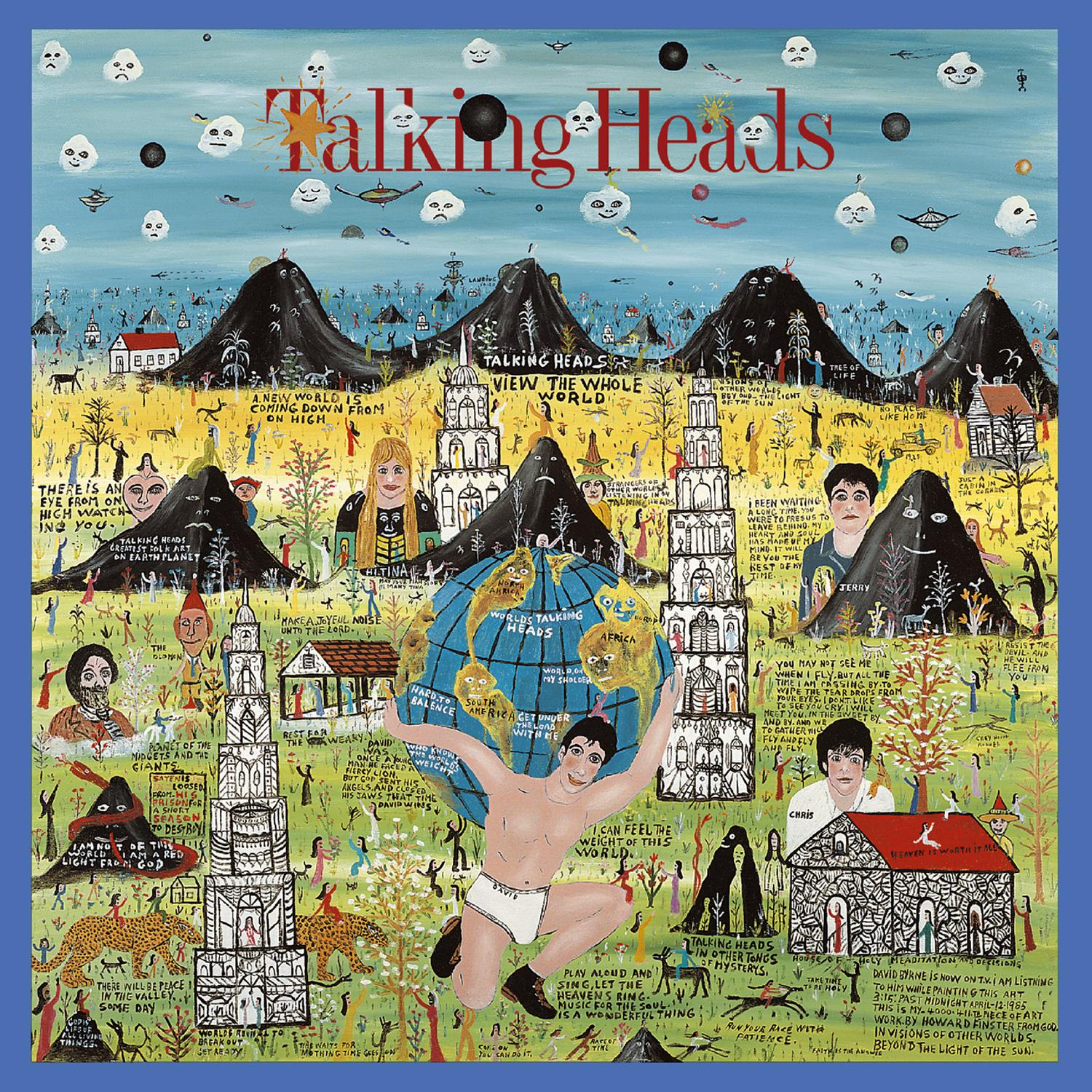 6. Little Creatures (1985)
With Little Creatures, Talking Heads jettisoned their trademark knotty rhythms and experimentalism and turned in the most pop-oriented record of their career. David Byrne, previously always the observer, is recast as a balladeer and, on tracks like Perfect World, it really works. There's even a country and western canter to tracks like Creatures of Love, though some fans don't want to accept it! The new direction paid off commercially – Little Creatures remains Talking Heads' best-selling album – but some of the band's personality seems to be sanded down here and Frantz, Weymouth and Jerry Harrison, who'd just shown cinemagoers what shit-hot players they are in Stop Making Sense, are sold a little short. The album is lifted by its joyous bookends, And She Was and Road to Nowhere, deserved bona fide hits that prove Talking Heads the pop group can be as spectacular as Talking Heads the arty nerds.
Key track: Road to Nowhere
Talking Heads: 77  is a brilliant contradiction. It's the work of four musicians haunted by the studio process and unsettled by the demands of producer Tony Bongiovi (precious weeks away from overseeing Meco's disco version of the Star Wars theme), but it sounds like one of the most confident, fully formed debut albums of its era. The band had been playing most of these songs live for a few years, but they keep things pleasingly simple (a version of the classic Psycho Killer with a cello part by Arthur Russell was vetoed accordingly). Their red light fever seems to bleed out of the speakers, and it works to the benefit of the music; there's a terse quality compounded by Byrne's outsider perspective as a lyricist, something he credits to his upbringing as an immigrant in the United States. From the martial Tentative Decisions to the ecstatic The Book I Read, these songs pluck beauty out of discomfort and confusion. More intricate music was to come, but Talking Heads: 77 remains completely unrepeatable; say something once - why say it again?
Key track: The Book I Read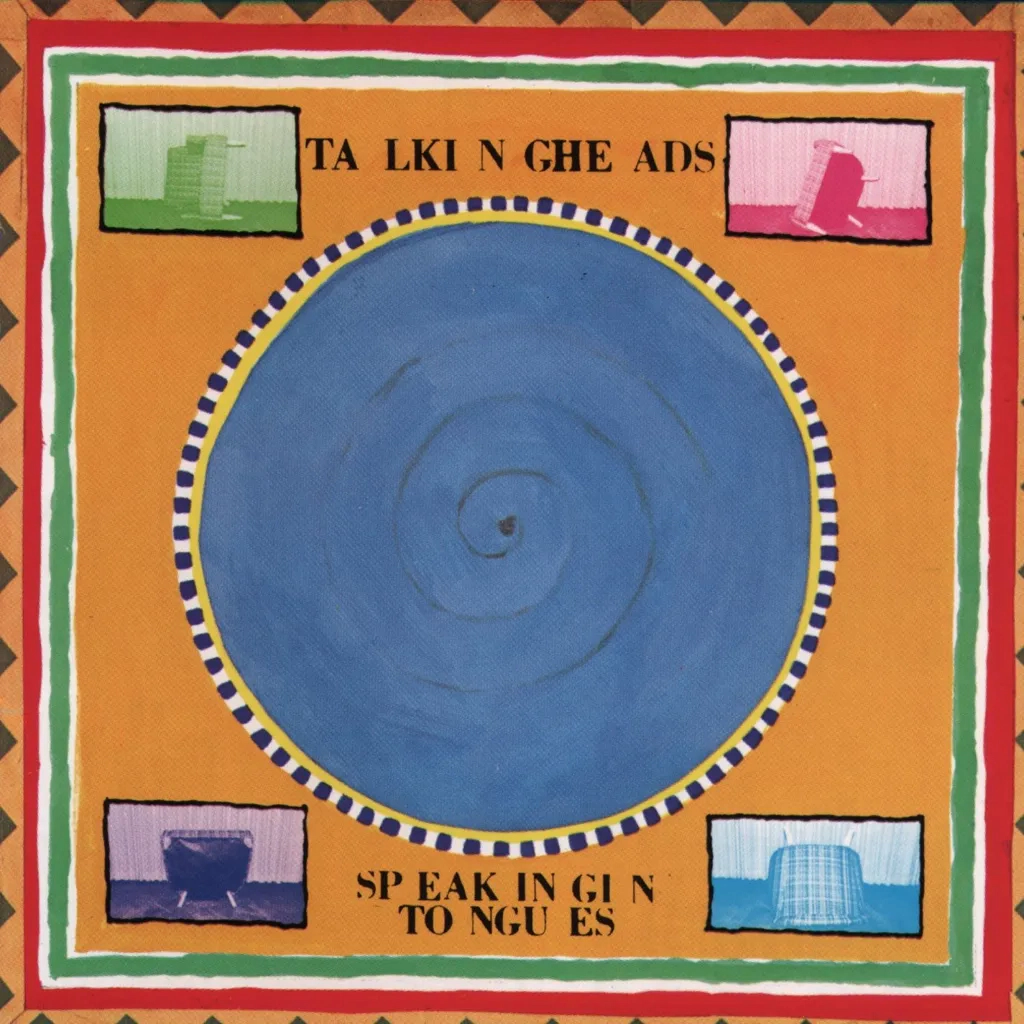 Talking Heads' fifth album, their first to be entirely self-produced expands upon the funk influences that had always bubbled under the surface of their records. Flanked by seasoned musicians like Bernie Worrell (Parliament-Funkadelic) and Alex Weir (the Brothers Johnson), Speaking in Tongues sees the band serve up a non-stop dance party comprising "strictly pop songs", according to Byrne. Monster opener Burning Down the House seems to fuse M's Pop Musik with Eddie Cochran, while Morse code workout Slippery People takes it to church with strong gospel overtones. Best, though, is the final track, This Must Be the Place (Naive Melody). It's a perfect love song that dances around the subject, like a sort of God Only Knows for the 80s, and it might be Talking Heads' greatest song. The live versions of these tracks from Stop Making Sense might beat the studio versions for pure exuberance but Speaking in Tongues is still a triumph.
Key track: This Must Be the Place (Naive Melody)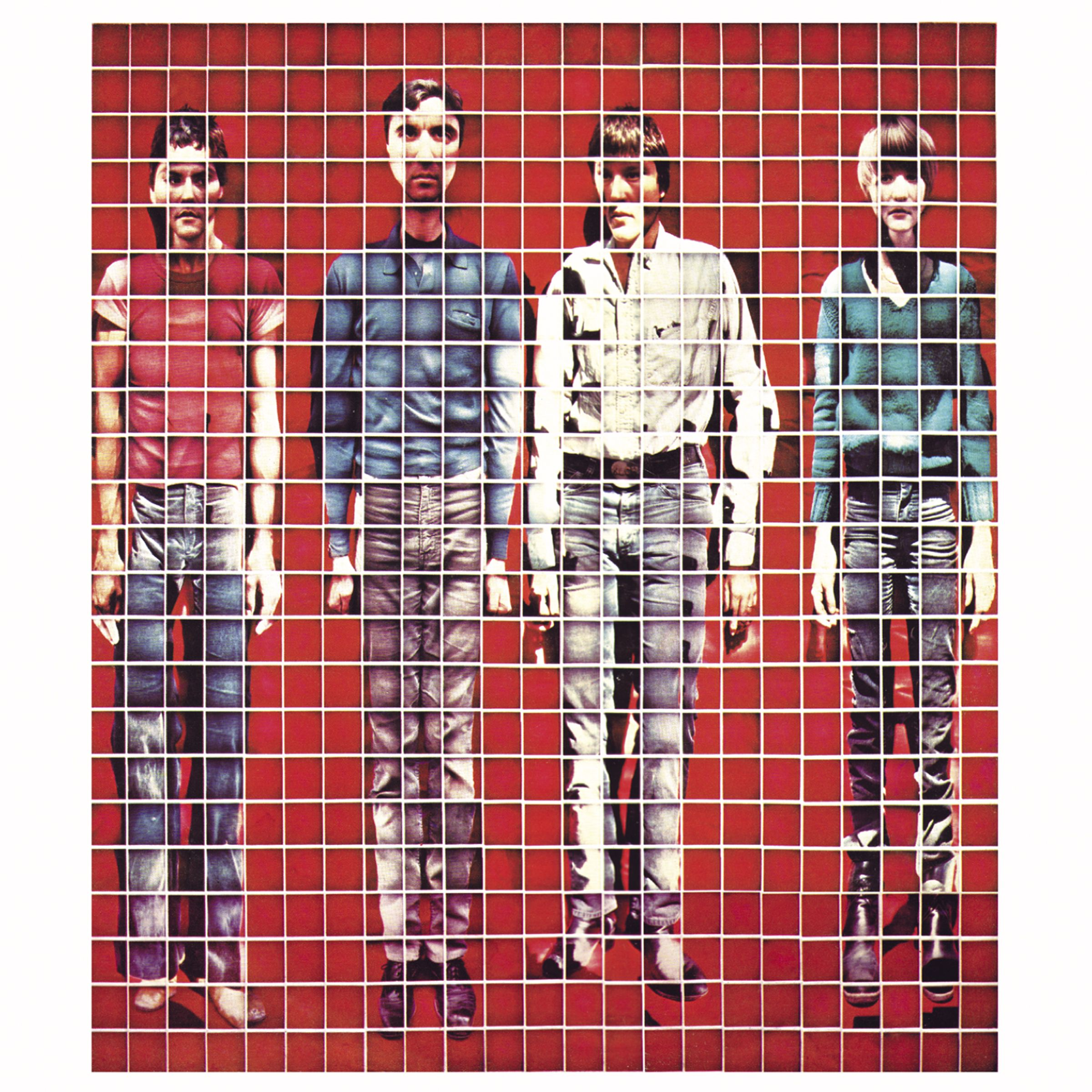 If I were to pick an album that best represents Talking Heads as a unit, it would be More Songs about Buildings and Food. It was their first album produced by Brian Eno, who'd been a fan since he saw the band support the Ramones in London, and his lateral approach to recording helped foster what might be their most compact, consistent album. Cut free from the anxieties that coloured 77, the band are on fire here from galloping opener Thank You for Sending Me an Angel through to closer The Big Country, a send-up of city kid snobbery that remains one of Byrne's best lyrics. The Al Green rejig Take Me to the River is the best-known track here – it was the band's first major hit in the US – and it's a slow-burn masterpiece. Special praise must go to Tina Weymouth, who absolutely kills it on tracks like With Our Love and Warning Sign, a disoriented track that encapsulates how far Talking Heads had come.
Key track: Warning Sign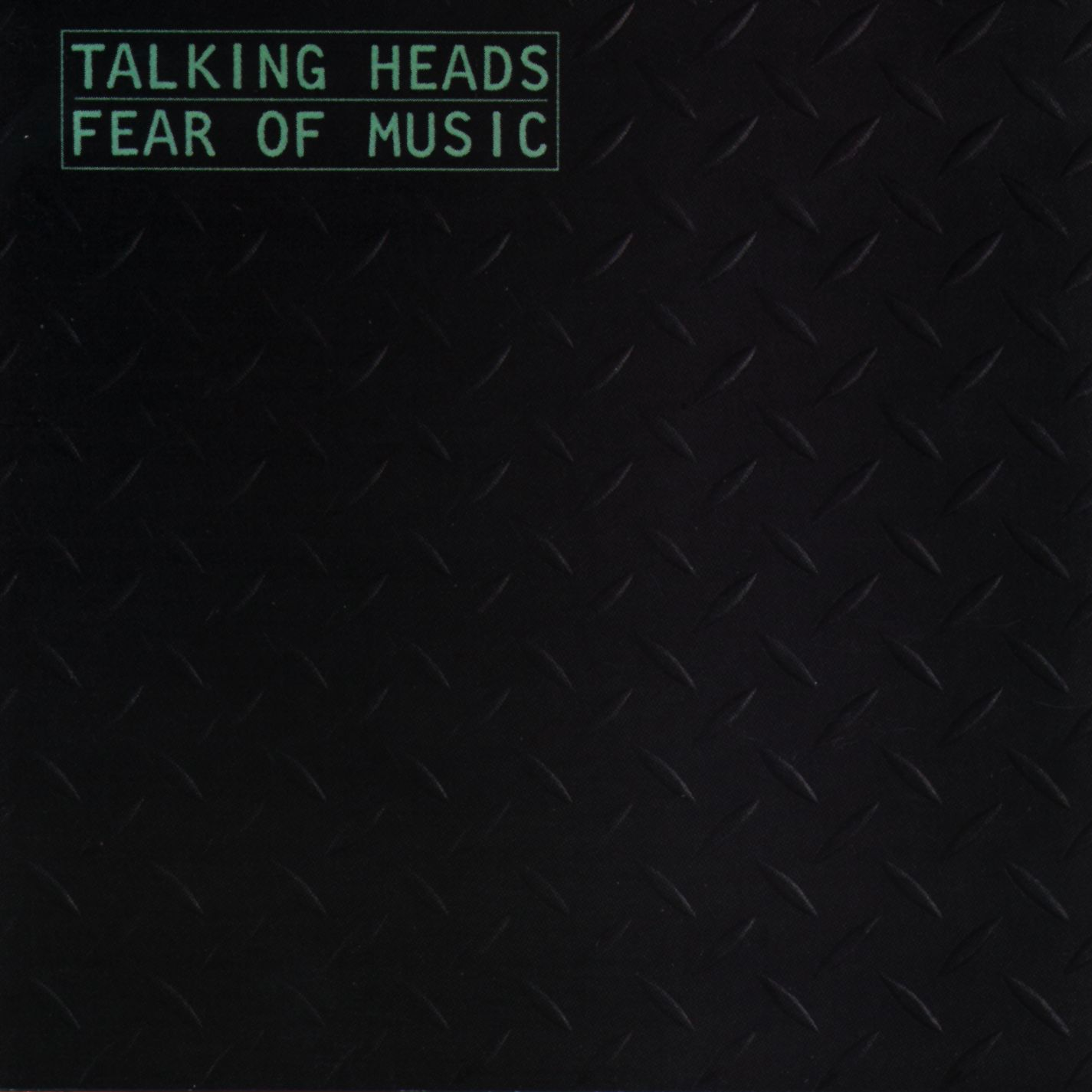 2. Fear of Music (1979)
As its tread plate cover artwork suggests, Fear of Music is harder and harsher than its predecessors. Their third album, and second with Eno as producer, it's more rhythmic and more unfriendly than their previous work. As usual, Byrne brings along a suitcase of teetering everyman characters – the despairing friend in Mind, the drifter in Cities - but there's a heightened paranoia this time; "I know the animals are laughing at us" he yelps on the bizarre Animals. These obsessive lyrical themes hang on the catchiest set of songs the band ever made, though. Take Air, a warning about the most essential part of our lives that's the prettiest thing on the album, or Life During Wartime, a frenetic jam whose chorus of "this ain't no disco" was consequently misunderstood during gigs by anti-disco louts who didn't realise they were dancing. The album's incredible final track, Drugs, takes the anxiety to its extreme as Byrne's character grapples with depersonalisation over a prickly, deconstructed backing that points towards where the band were heading next.
Key track: Life During Wartime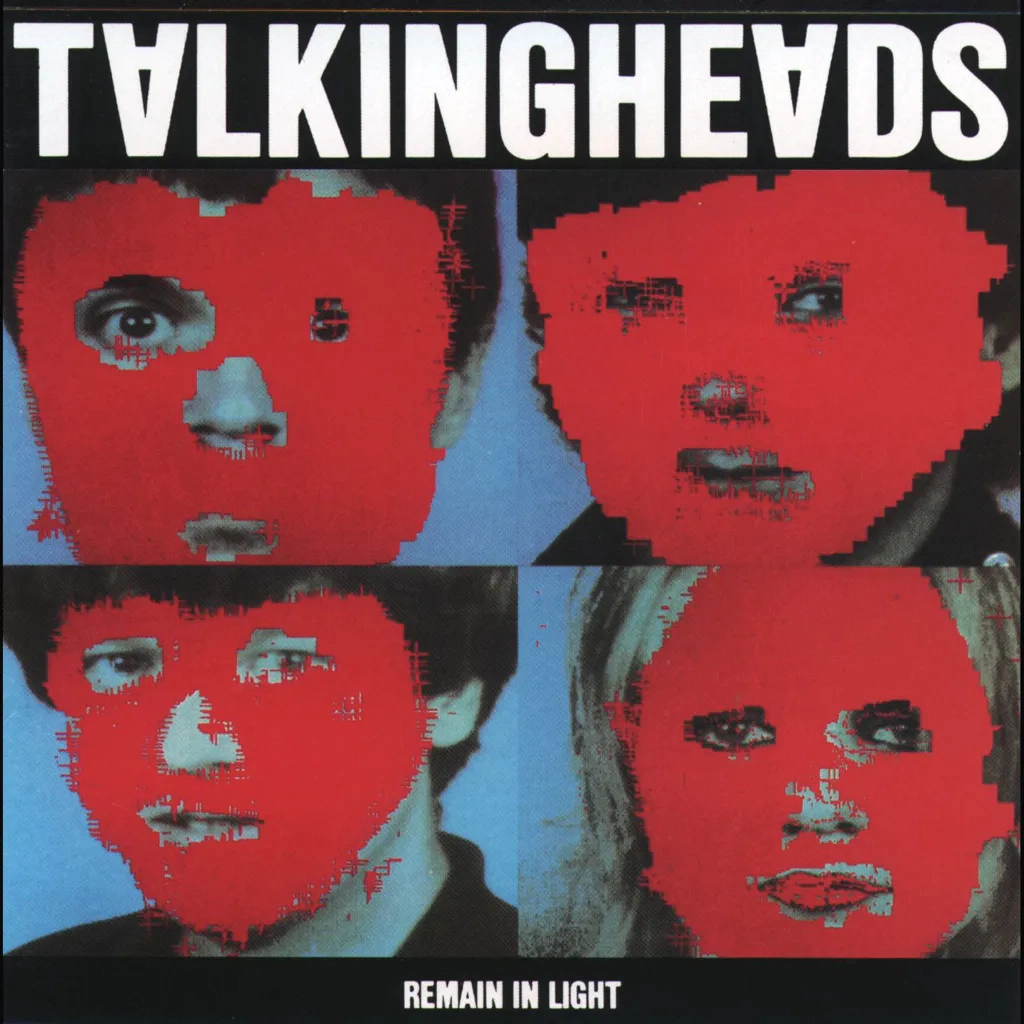 Remain in Light is the lopsided centrepiece of Talking Heads' career – their coldest work and most rewarding. The third and final Talking Heads album with Brian Eno sees the band sacrificing their egos in favour of improvisation and soaking in the widest array of influences yet including the Afrobeat music of Fela Kuti, the techniques of early hip hop and the diatribes of radio preachers. According to Byrne, Eno encouraged the band to work "like human samplers", deconstructing their jams to build music with no beginning or end, dividing and dissolving. The result sounds like sounds like dance music performed by Martians. Opener Born Under Punches (The Heat Goes On) is downright menacing, a dense thicket of funky polyrhythms and electronic bleeps and burbles that sounds like it was written by a depraved BBC Micro. The album's most famous song, Once in a Lifetime, managed to be the most unusual in construction, recorded by musicians with no consensus on where the bar begins. Nothing quite sounded like Remain in Light before, and nothing really has since. Same as it ever was.
Key track: Born Under Punches (The Heat Goes On)
---
Honorary mentions
Outside of the studio albums, it would be remiss not to mention The Name of This Band Is Talking Heads and Stop Making Sense. Two masterful documents of Talking Heads in concert that represent a high watermark in live albums. These are arguably as essential as any of the band's studio albums.
During Talking Heads' lifetime, the band members worked on outside projects that serve as missing links; there's My Life in the Bush of Ghosts, David Byrne and Brian Eno's "vision of a psychedelic Africa" that informed the recording of Remain in Light, as well as Tom Tom Club, Chris Frantz and Tina Weymouth's much-sampled sidequest whose debut album was reissued on vinyl earlier this year. Talking Heads split in 1991 - their final single Lifetime Piling Up, not included on any studio album, makes an excellent headstone – but that wasn't quite the end of the story. In 1996, Harrison, Weymouth, and Chris Frantz reformed as the Heads and released No Talking, Just Head, a new studio album with guest vocalists filling in for Byrne. If you're wondering why you've never heard about this before, there's a good reason for that, but it's worth a listen just for the track Papersnow featuring Andy Partridge. David Byrne's standout solo albums include Look Into the Eyeball, Grown Backwards and the St. Vincent collaboration Love This Giant.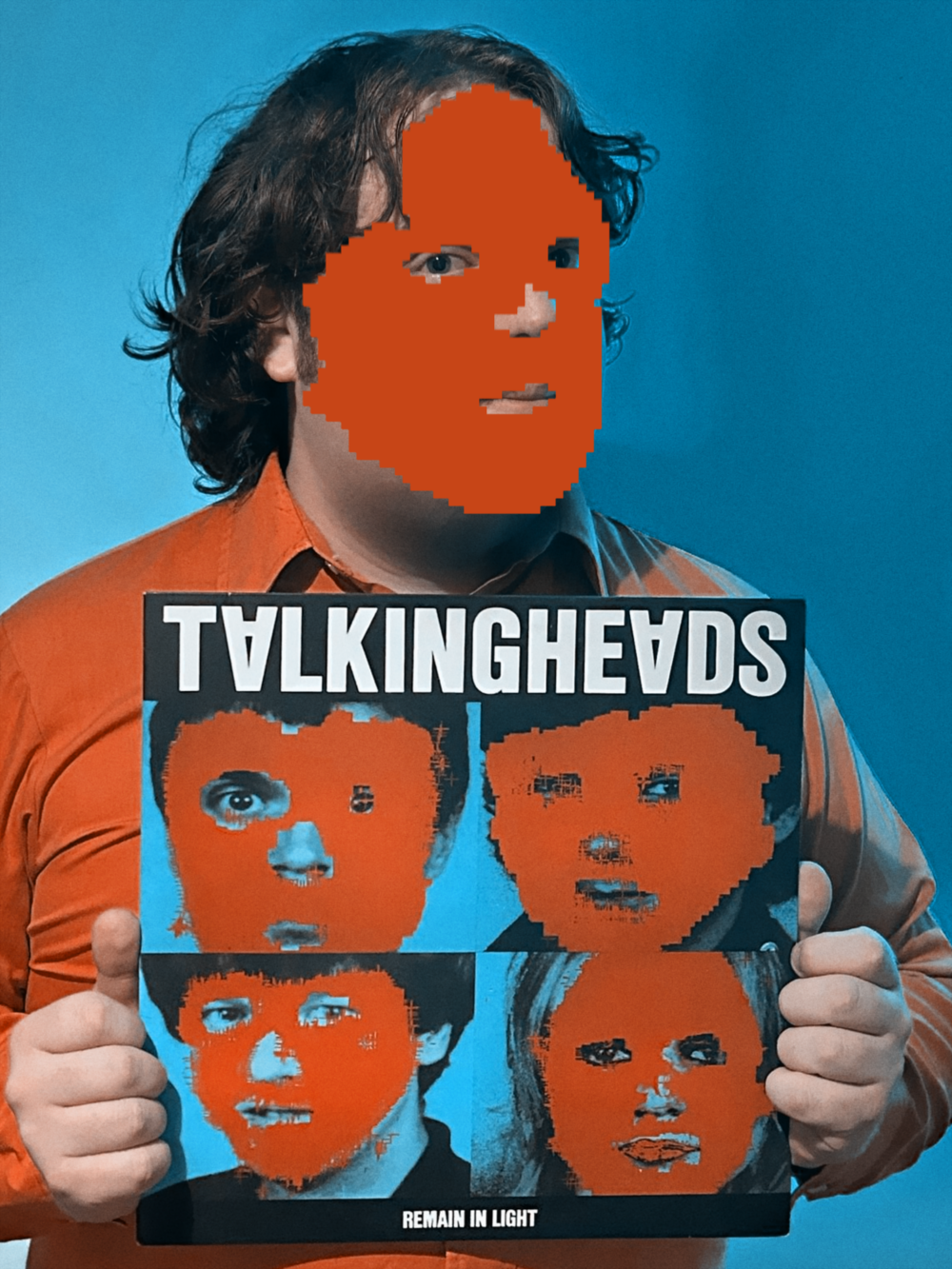 ---