"It seems we're still yet to understand and realise the full, ultimate influence of A Love Supreme. It is likely that it may only become more potent and groundbreaking with time."
One of the most inspiring saxophone players of all time, beyond just the genre of jazz, John Coltrane is quite distinctly one of the 20th century's greatest musicians, responsible for some of the best jazz records the music world has ever received. Inspired by Charlie Parker, playing in big bands led by Dizzy Gillespie, recording with Miles Davis and releasing via Blue Note Records, Coltrane absorbed the existing styles, techniques, sounds, of the many great players that preceded him. Whilst inspired and learned, Coltrane's real flame burned brightest through his individuality, mastering truly unmatched licks on the saxophone and revitalising the soprano sax from relative obscurity.
As one of Impulse Records' earliest signings, Coltrane's discography has seen immense levels of commercial success, building a name for Impulse! as "the house that Trane built". The label are still unearthing gems today, with archival releases such as Evenings at the Village Gate: John Coltrane with Eric Dolphy, recently discovered in the New York Public Library.
John Coltrane is regarded as an immensely influential figure, his reach impacting not only jazz musicians, but also artists in alternative genres such as psych-rockers The Doors (Light My Fire), The Byrds, alt-rock titans Radiohead (Kid A) and hip hop heavies Eric B. and Rakim. (The sense of musical freedom found on A Love Supreme allowed Rakim to redefine what rap could be).
A musical genius that can only be described as magic. We rightly place the lens on John Coltrane's musical footprint, guided by Rough Trade Soho jazz aficionado Benedict Croft, who lists 10 key records from his discography.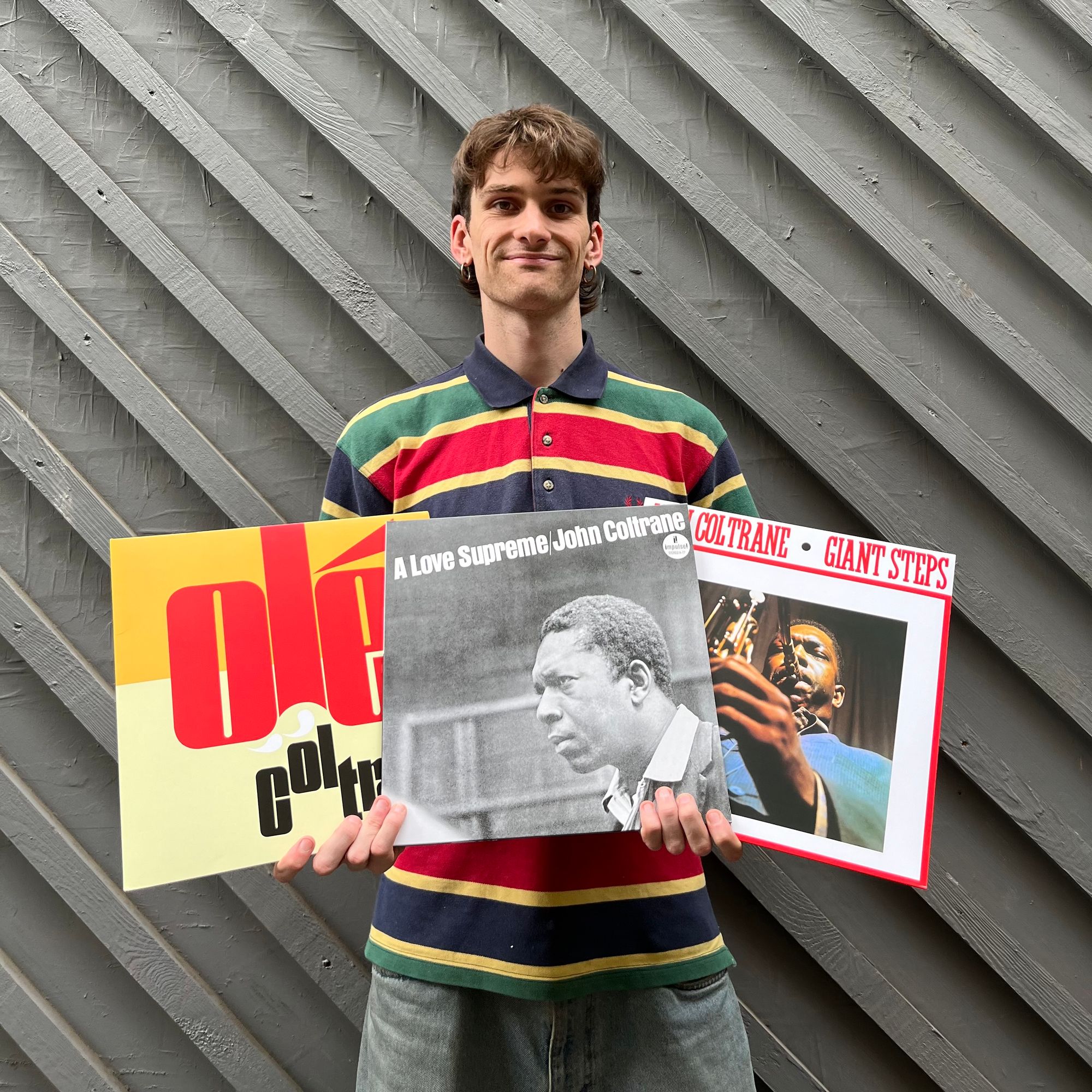 "In the jazz universe, John Coltrane's legacy precedes him, but some might be surprised to learn that the majority of the icon's work was created in the span of only ten years. Between 1957 and his death from cancer at age 40 in 1967, he recorded 45 studio albums and 11 live albums spanning multiple styles and movements.
Coltrane reinvented the genre in numerous radical ways during this remarkably short period. Often divided into three broad categories, his discography showcases seismic transformations from hard bop and modal, to free-form and avant-garde. Yet, such transformations in Coltrane's sound are in no way linear and find themselves deeply connected to his own tumultuous personal and spiritual journey.
Compiling a list of ten Coltrane records can only ever scratch the surface, but these albums tell the story of Coltrane's sonic innovations while shedding light on his character and approach..."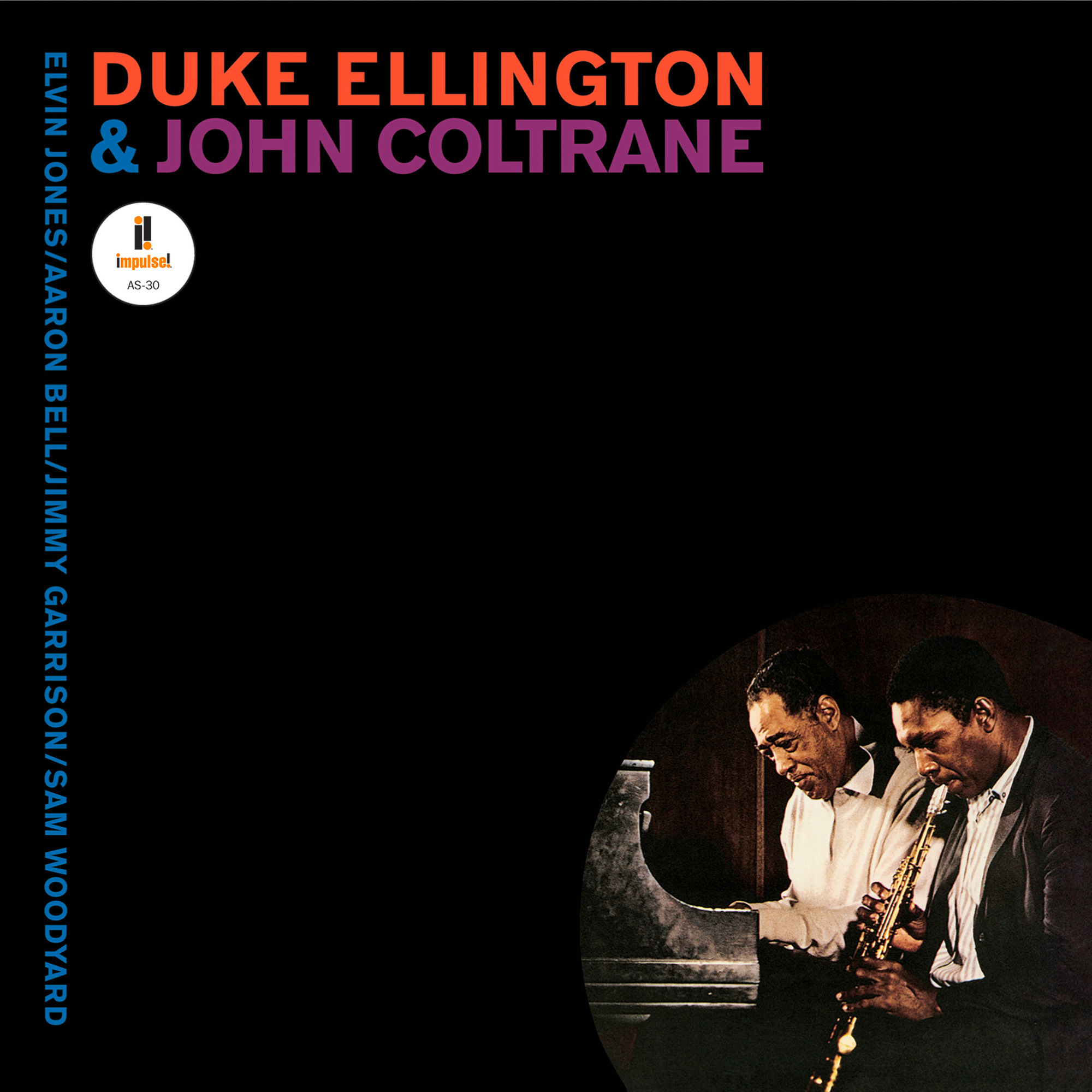 A classic record, Duke Ellington and John Coltrane was intended to win over those critics who questioned Coltrane's shift toward a more free-form and avant-garde approach. Its legacy, however, goes well beyond this. The coming together of Coltrane, a young and exciting jazz innovator, and Ellington, who by this point was a fully established force majeure, results in a gentle but deep set of recordings. At the time of recording, Coltrane was in the midst of a great transformation in his sound, yet the restraint and respect he shows toward Ellington's compositions is partly what brings power to this record. Although Coltrane expressed regret that he couldn't work on the album for longer – he writes in the liner notes, "I would have liked to have worked over all those numbers again" – he understood the value of recording the entire piece in just one session due to the spontaneity it added to the final creation.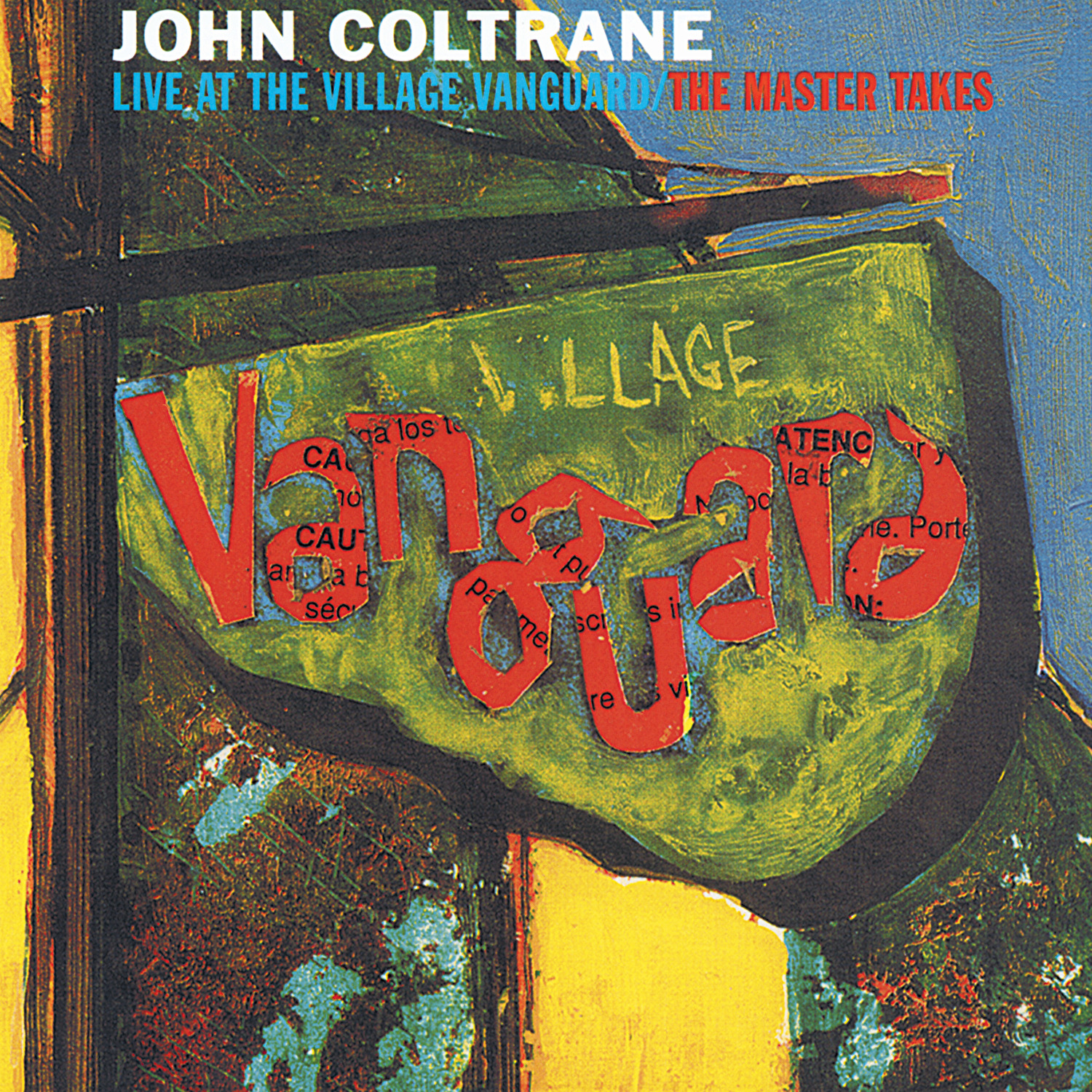 9. Live at the Village Vanguard - The Master Tapes (1998)
John Coltrane's live performances recorded at the Village Vanguard were met with disapproval when first released in 1961. Today, however, they're looked upon as some of his most expressive and personal works. Recorded across four nights by Coltrane's then-new producer Bob Thiele, The Master Takes posthumously brings together tracks from the records Live at the Village Vanguard (1961) and Impressions (1962). The inclusion of avant-garde jazz pioneer Eric Dolphy on the bass clarinet caused turmoil among critics, who understood this as a significant move away from the more uniform hard-bop and post-bop styles that Coltrane had built his early reputation upon through the records Giant Steps (1960) and Blue Train (1958). However, this record is now viewed as exhibiting early signs of Coltrane's radical transition toward a more expansive and spiritual approach. The ferocious and unpredictable nature of the music on this record sees Coltrane demanding much more from his listener. This is most evident on the track Chasin' The Trane, which features no piano and sees Coltrane moving away from rigid structure, favouring melodic improvisations that play extensively with the sound of the saxophone itself.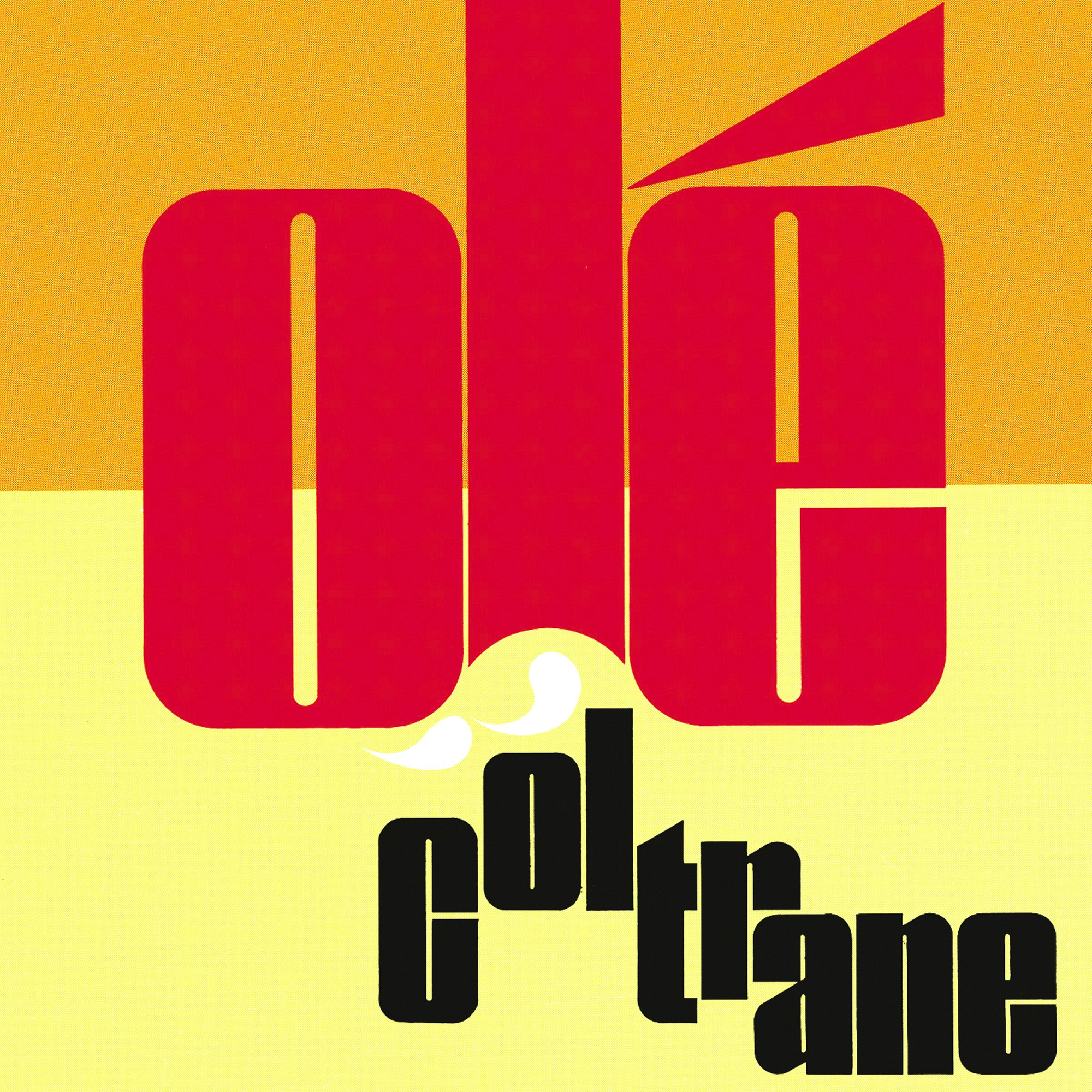 8. Olé (1961)
An often-overlooked record in Coltrane's discography, Olé was the last of his records on the Atlantic label and another move away from his early sound. Released a year after Miles Davis' iconic Sketches of Spain (1960), it's likely that Coltrane took inspiration from Davis to create a record rooted in musical traditions outside of the typical jazz canon. Allegedly based upon the Spanish folk song El Vito,  the opening and title track Olé is an 18-minute masterpiece featuring heavily textured rhythms and cosmic solos from Eric Dolphy, Freddie Hubbard and Coltrane himself. Olé documents some of Coltrane's earliest explorations into the spiritual sphere and the inclusion of sonic influences from around the world. A self-proclaimed researcher of so-called 'world music', Coltrane believed in music as a universal language that could override ethnic distinctions. As such, Latin and Middle Eastern overtones are ever-present on this record. Olé delivers, perhaps, the clearest fusion between Coltrane's earlier and more accessible sound, and his later immersion into the avant-garde.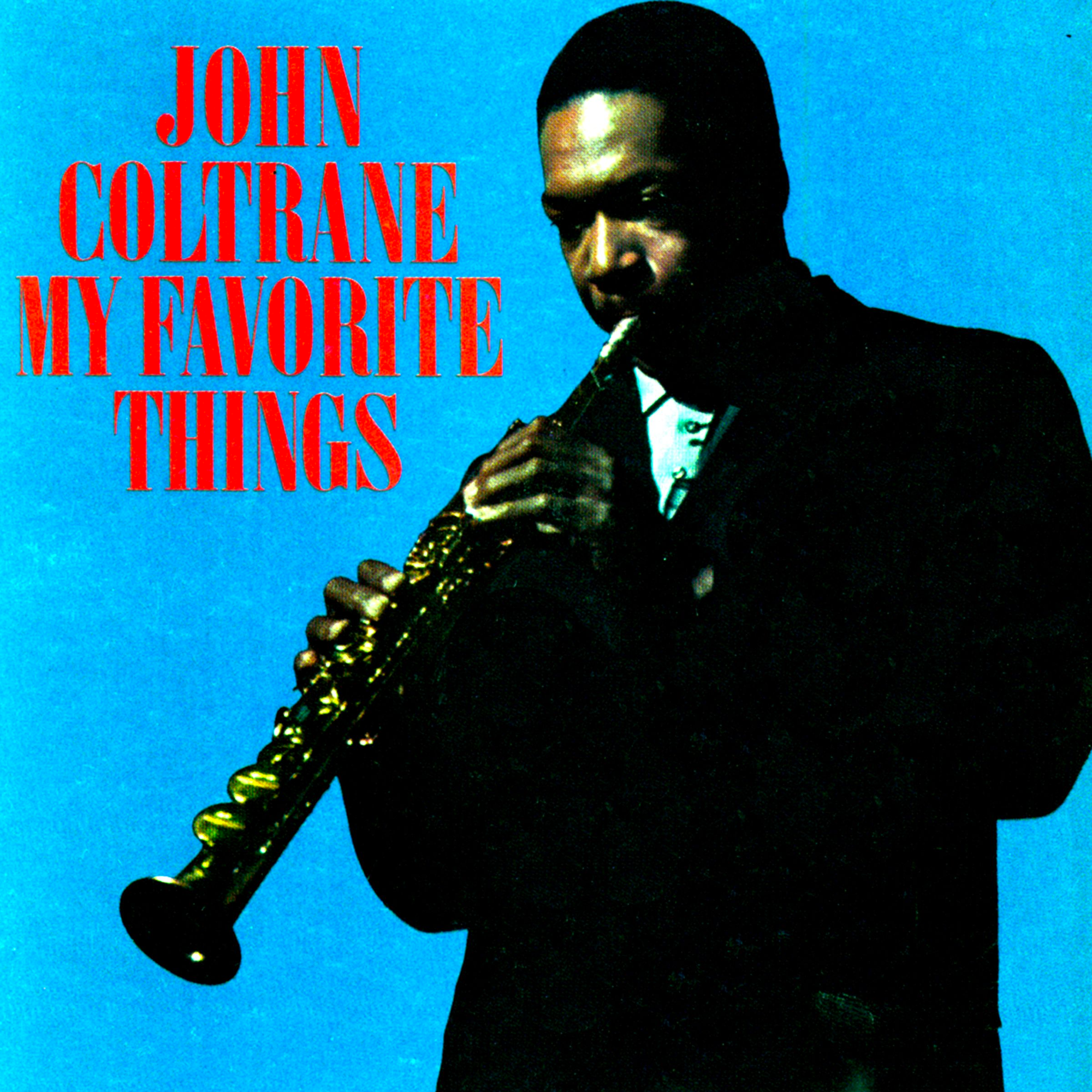 A major commercial success, My Favourite Things remains one of Coltrane's most universally loved albums. Firmly rooted in the modal style, we hear Coltrane at nearly his most accessible. Yet, accessibility here does not compromise Coltrane's consistent drive towards innovation. His first album featuring the soprano saxophone, My Favourite Things is based upon a careful selection of jazz standards by the likes of George Gershwin and Cole Porter. Coltrane's reworkings of these classic tunes feels both radical and casual, where Gershwin's gentle aria Summertime becomes a swirling and feverish journey, oscillating between the familiar and the unknown. The title track on this record became an instant hit, not only with fans, but also with Coltrane himself, who described it as "my favourite piece of all those I have recorded."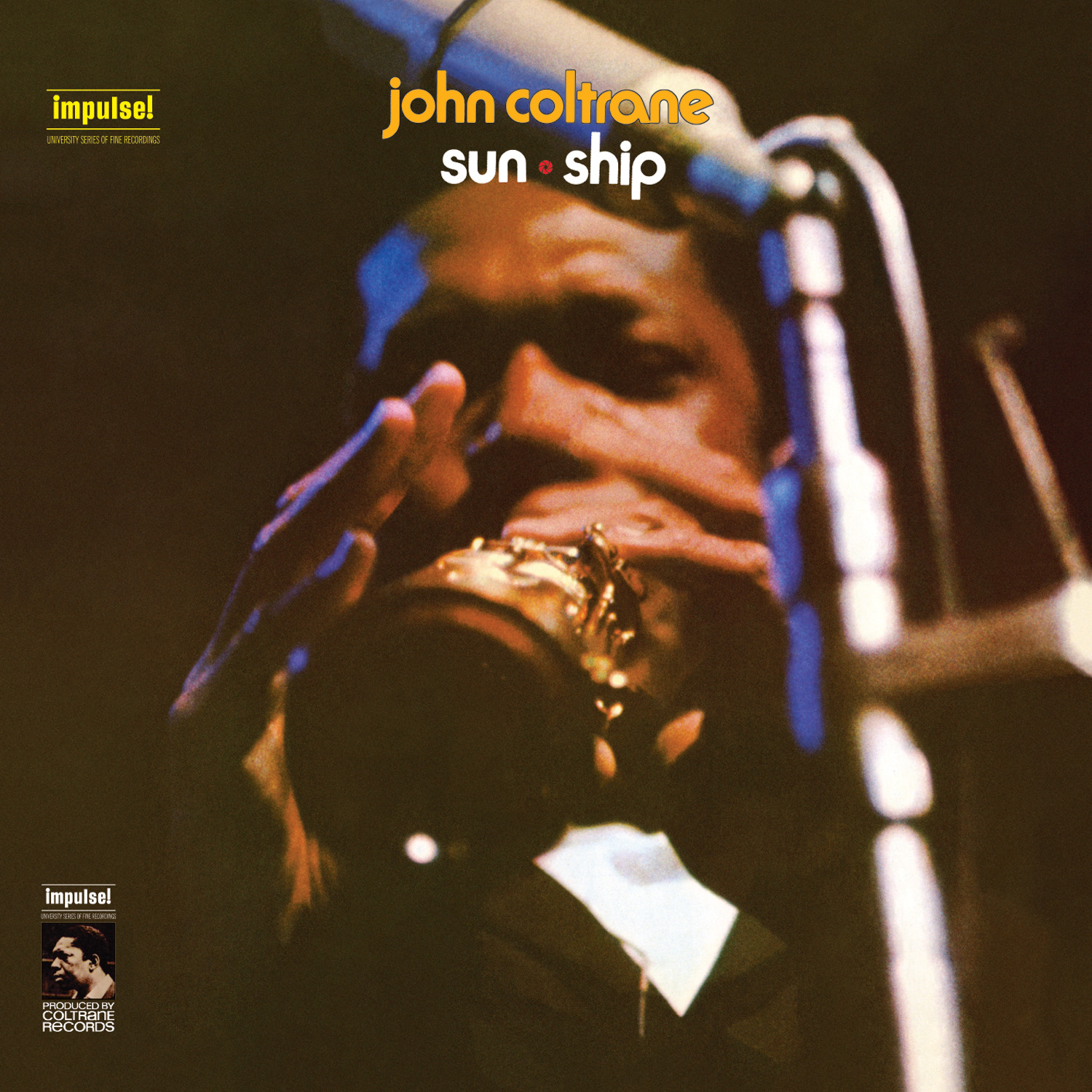 6. Sun Ship (1971)
Recorded in 1965, Sun Ship was released a few years after Coltrane had died in 1967. To some, the music on this record alludes to a player who's already broken through to another plane. Sun Ship was one of the last recordings of Coltrane's classic quartet featuring McCoy Tyner, Jimmy Garrison and Elvin Jones. After four years together, the group had developed a status and deep unity that enabled the players to communicate sonic ideas almost telepathically. Tyner, Coltrane's legendary pianist, stated that Coltrane could give them two notes, "and we could play a whole composition on [them]." By the time of recording Sun Ship, Coltrane was in the midst of, perhaps, his most rapid transition away from any form of commercialism and towards complete musical freedom. Although Coltrane here is at one of his most ferocious and precipitous levels, the record is still balanced with moments of serene spirituality and solemnity. The result is some of Coltrane's most challenging and ecstatic works.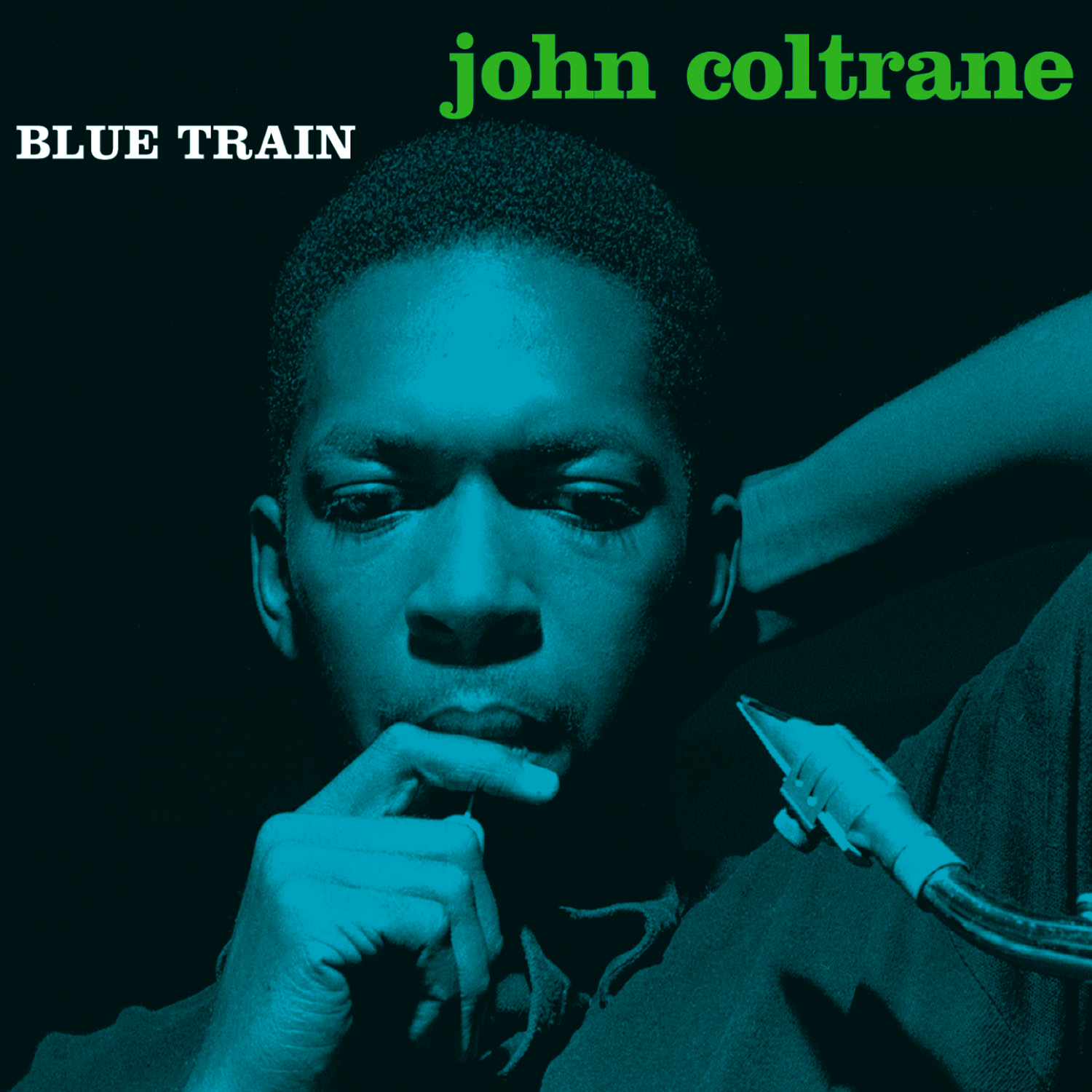 Blue Train was John Coltrane's only ever appearance on the Blue Note label. Unsurprisingly for a musician in the infancy of his career, Blue Train is probably one of Coltrane's least explorative records, but it solidified his reputation as a highly talented composer and player in the hard-bop style in vogue at the time. Prior to the recording of this record, Coltrane had been experiencing a turbulent few years after being dropped from Miles Davis' quintet for his growing reliance on drugs and alcohol. Yet, the shunning from the great master inspired Coltrane into a period of abstinence that resulted in a spiritual awakening. This moment would go on to inspire him for the rest of his career. Blue Train was the beginning of Coltrane's journey of innovation, starting with the introduction of his distinctive chord progressions that would become known as 'Coltrane changes': a use of substitute chords to upset traditional harmonic progressions. In only his second solo album, Coltrane had created a classic in Blue Train, one that has gone on to be a firm favourite for many.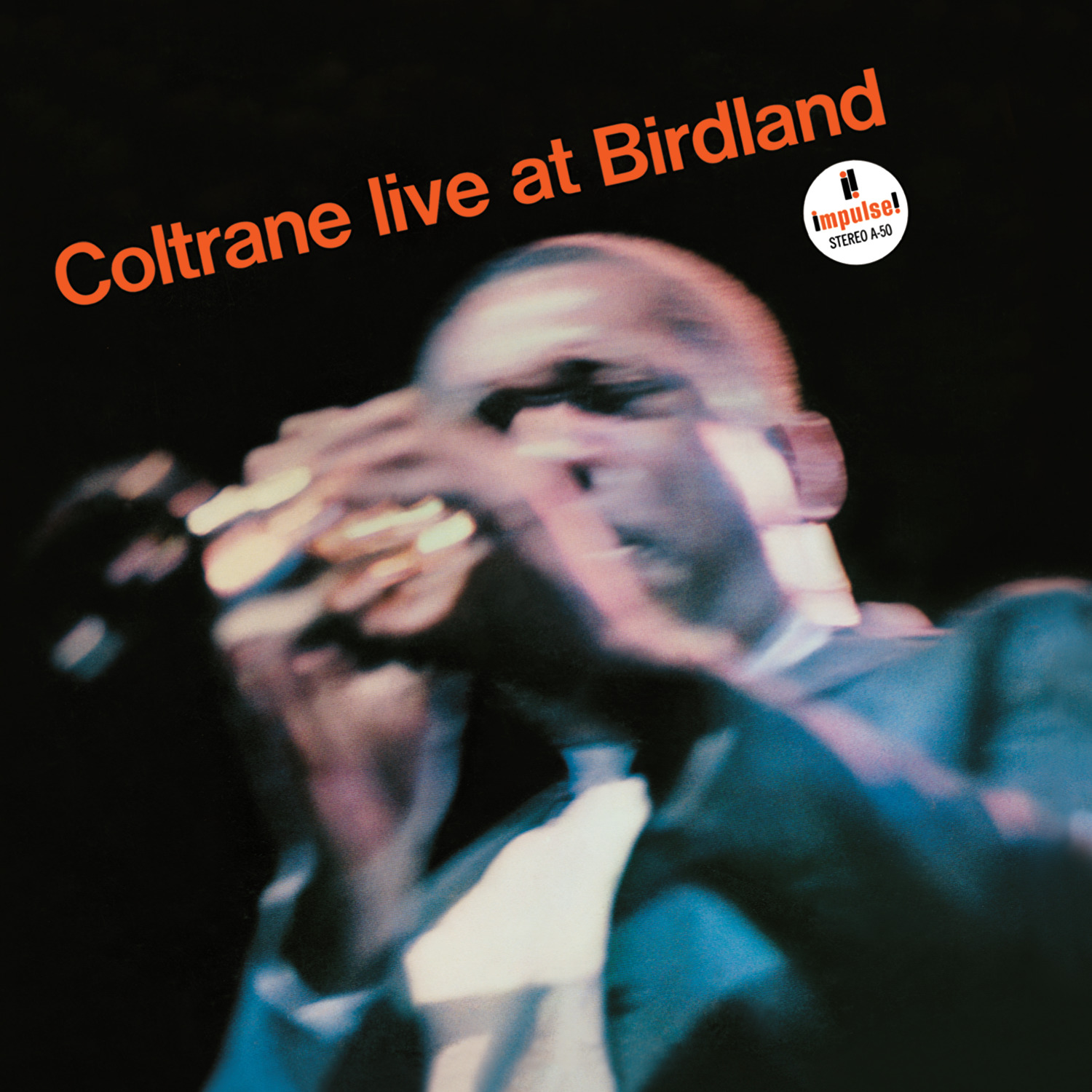 Undeniably potent, Coltrane's Live at Birdland is a true example of beauty emerging from adversity. Combining both live and in-studio recordings, the record features arguably one of Coltrane's most emotive and sincere pieces of music with the recording of Alabama, described by poet LeRoi Jones as a "slow delicate introspective sadness, almost hopelessness…The whole is a frightening emotional portrait of some place, in these musicians' feelings." It is widely understood that this piece was written as a response to the white supremacist terrorist attack on Alabama's 16th Street Baptist Church, which resulted in the tragic deaths of four children. Coltrane's sonic communication of such a complex array of emotions here is nothing short of extraordinary and consistently demands full attention and reflection from the listener. If anyone wishes to understand why Coltrane possesses such a powerful hold over so many, Alabama may provide reasons why.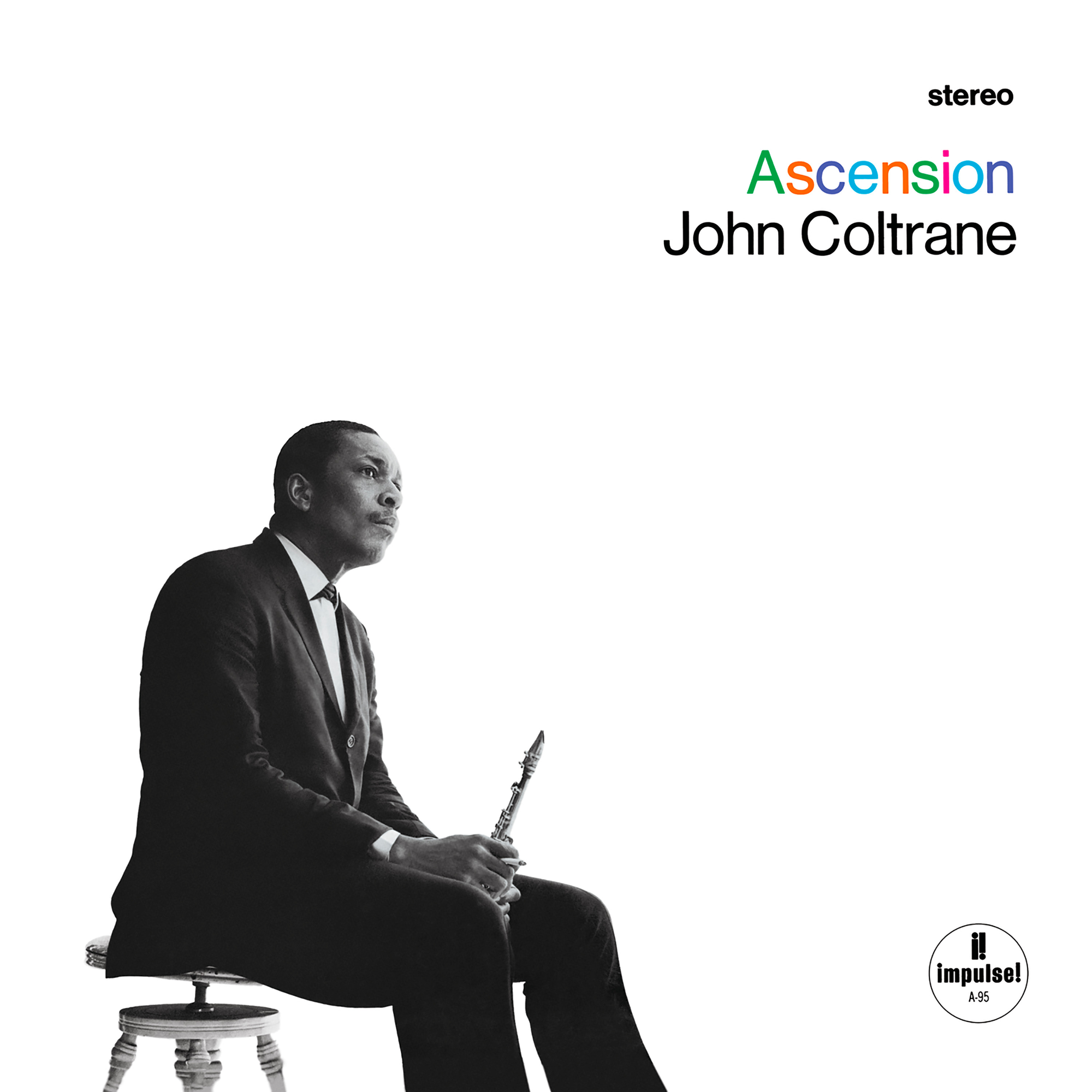 When talking about Coltrane in transition, you could say that Ascension was the record he was always heading for. This is the first time that we hear Coltrane fully embracing avant-garde and turning his back on any attempt at appeasement. With the release of A Love Supreme the year prior, Coltrane had already been elevated to a status that provided him with the freedom to create a record without compromise. Inspired by free jazz elements laid out by pioneers Ornette Coleman and Cecil Taylor, Coltrane's Ascension validated the removal of structural limitations present in bebop and modal jazz. The music can often feel angry and almost despairing, but multiple listens draw out a more complex range of emotions. This is music undercut by  deep spirituality connecting to a strong sense of heritage. On the recording process, saxophonist John Tchicai observed that "ecstasy and excitement were the prime movers…It was very African! Our ancestors were definitely among us more than usual!" It's not one of Coltrane's most loved records, but it may be just about his most important.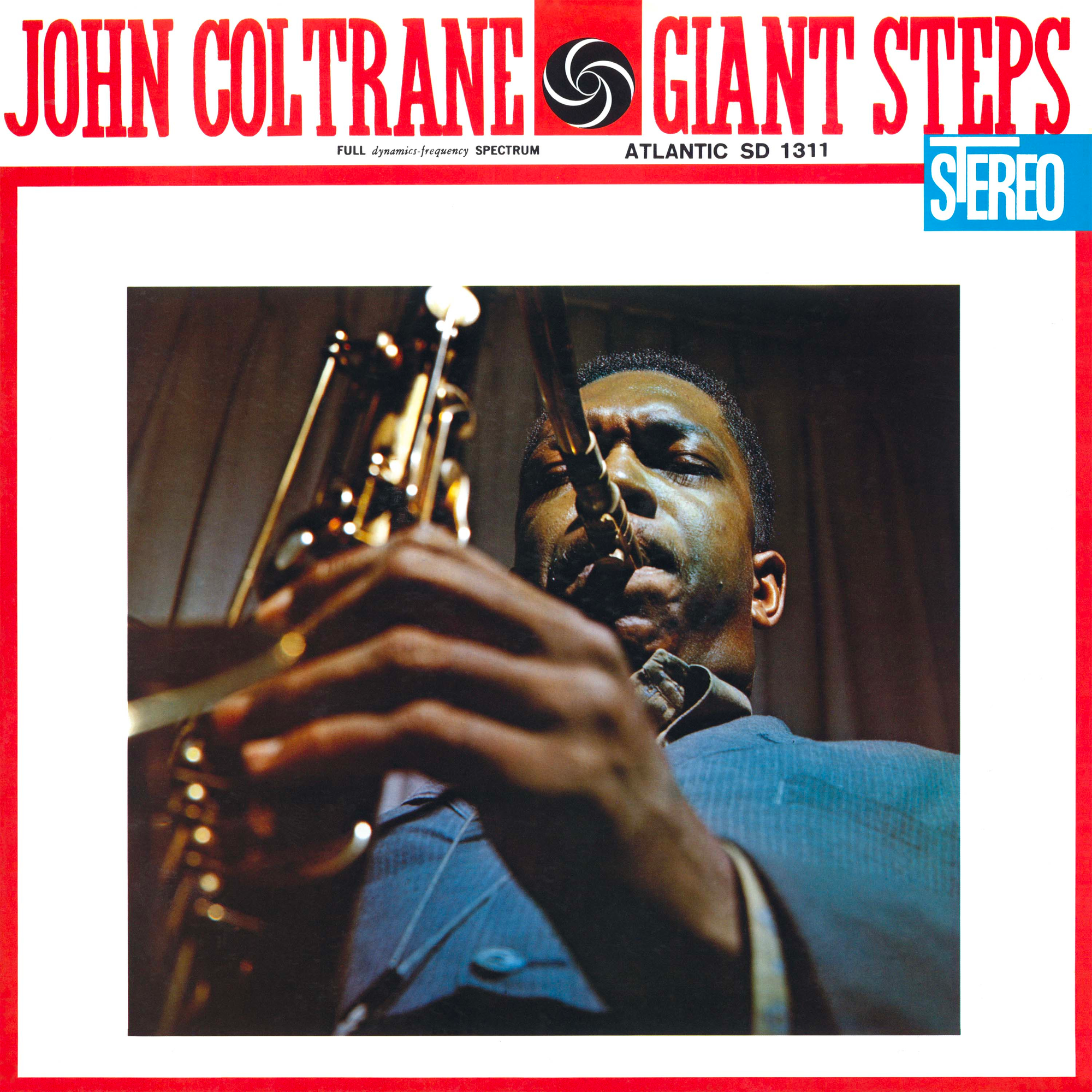 One of the most influential jazz records ever, Giant Steps was recorded just 24 days after the first session for Miles Davis' Kind of Blue – a record featuring Coltrane that would go on to be named as one of the greatest albums of all time. By no means did Giant Steps follow the revolutionary modal approach present on Kind of Blue. Instead,the record presents Coltrane's last real exploration of a compositional approach reliant purely upon chord changes. In doing so, the record is widely considered to demonstrate the greatest melodic innovation possible without a resort to modal playing. The epic two-minute and twenty-five second track Countdown, which is a reharmonization of Davis' Tune Up, has been described as doing "more to modernise jazz in 141 seconds than many artists do in their entire careers." Of all the Coltrane albums, Giant Steps is the most studied by aspiring jazz musicians, and makes up part of most formal jazz scholarship. When it comes to impact, that's only the tip of the iceberg..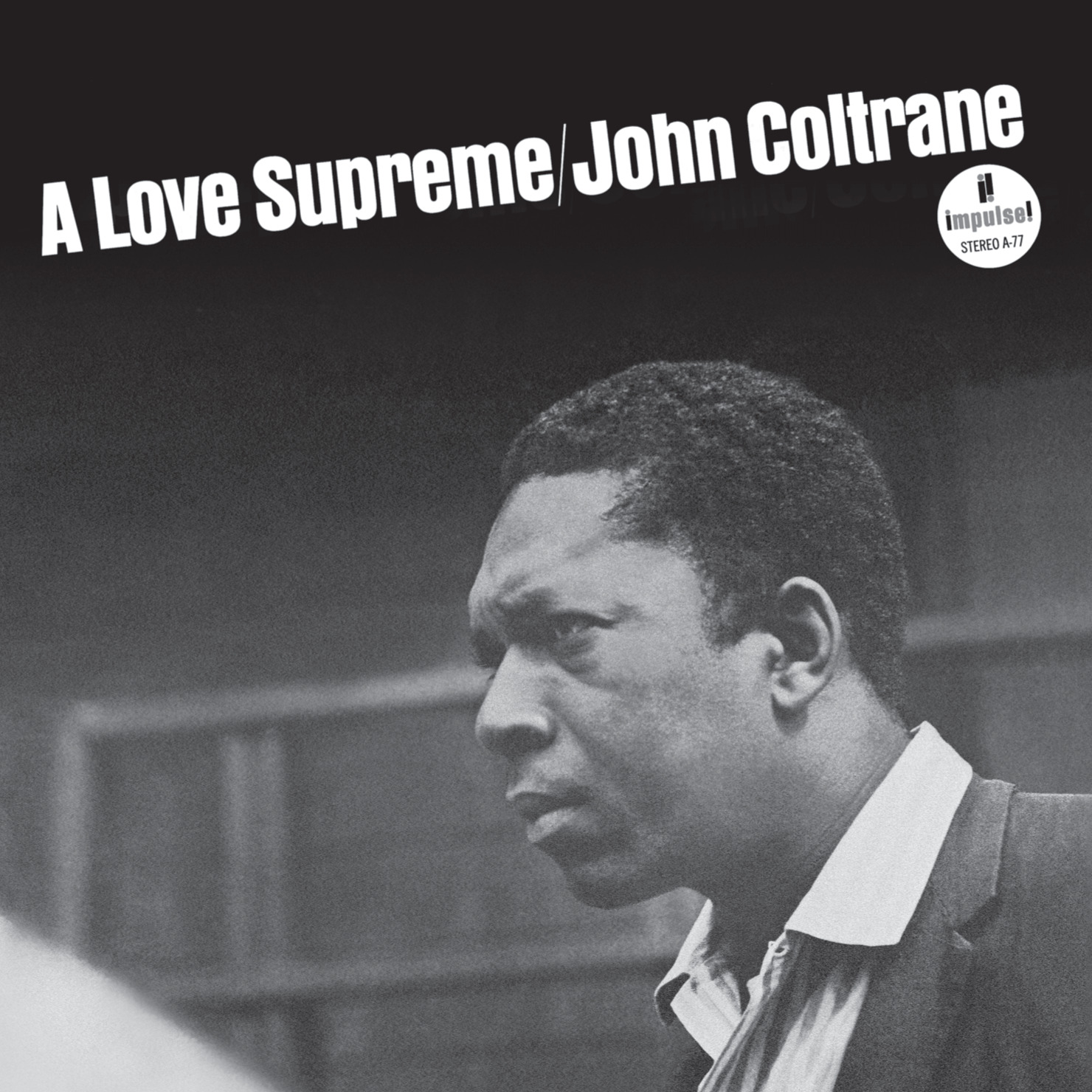 Called a "legendary album-long hymn of praise" by Rolling Stone, John Coltrane's masterpiece A Love Supreme feels like the ultimate culmination of both his musical and spiritual journeys. Pulling together all of his prior innovations while looking out to new planes, A Love Supreme is possibly Coltrane's most introspective and personal work. The opening track, Acknowledgement, documents the process of spiritual awakening based upon Coltrane's journey towards devotion following his rehabilitation. Unlike much of his later work, A Love Supreme" doesn't witness him at his most expansive, but its balance found between rootedness and transcendence creates perhaps his most profound and compelling sound. Arguably the starting point for the spiritual jazz movement, Coltrane opened the door to a music based upon the mystic and devotional, which would go on to inspire the likes of Alice Coltrane, Don Cherry and Pharoah Sanders. Today, the spiritual jazz movement has witnessed a revival thanks to new artists such as Kamasi Washington, Shabaka Hutchings, and Nala Sinephro, who continue to break new ground within the genre. It seems we're still yet to understand and realise the full, ultimate influence of A Love Supreme. It is likely that it may only become more potent and groundbreaking with time.
---
From the archive...
In August of 1961, the John Coltrane Quintet played an engagement at the legendary Village Gate in Greenwich Village, New York. While the trailblazing Village Vanguard shows have been endlessly reissued, nothing from the Village Gate residency has ever been released. This one features the short-lived lineup of Coltrane and Dolphy alongside drummer Elvin Jones, pianist McCoy Tyner, and bassist Reggie Workman.
Dolphy and Coltrane were a powerful musical partnership that ended much too soon. This recording features the only known non-studio recording of Coltrane's composition Africa as well as some well-known Coltrane material (My Favorite Things, Impressions, Greensleeves). A very special moment in John Coltrane's journey when his signature, ecstatic live sound, commonly associated his Classic Quartet of '62 to '65, was first maturing and drawing inspiration from deep, African sources.