"For Ninja Tune as a label, we are keen to not only celebrate the past but also mark our intentions going forward both sonically and ethically."
Legendary record label Ninja Tune have teamed up with AIAIAI to launch a custom version of their award winning TMA-2 headphone, a popular go-to trusted by artists all over the world.
Born out of a desire to do something meaningful, the TMA-2 headphones are built with sustainability in mind, implementing recycled Ninja Tune vinyl into the speaker units. We caught up with our friends at Ninja Tune to find out more about this exciting project.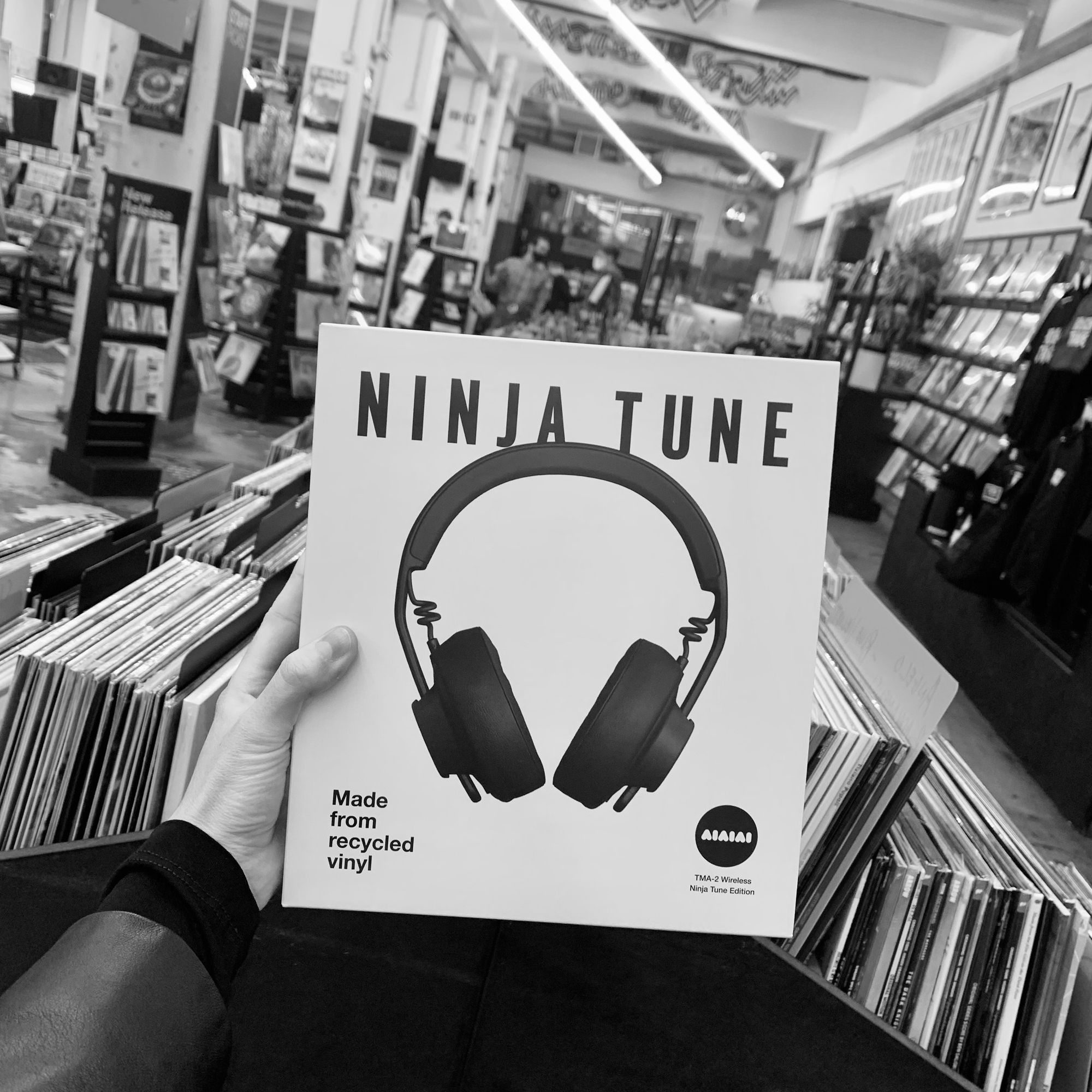 The TMA -2 headphone is unique in its design, made using old Ninja Tune vinyl records, was this a complicated process or was it fairly straightforward sourcing old records that were able to be used?
At Ninja Tune we have been recycling overstocks of vinyl and CDs for some time now as part of our mission to becoming carbon neutral and so we have a good system in place for this which we have been refining for a little while now. Building on this setup to be able to use overstocks to be re-imagined into something like headphones (in this instance) was an exciting way to further explore how we can utilise this setup.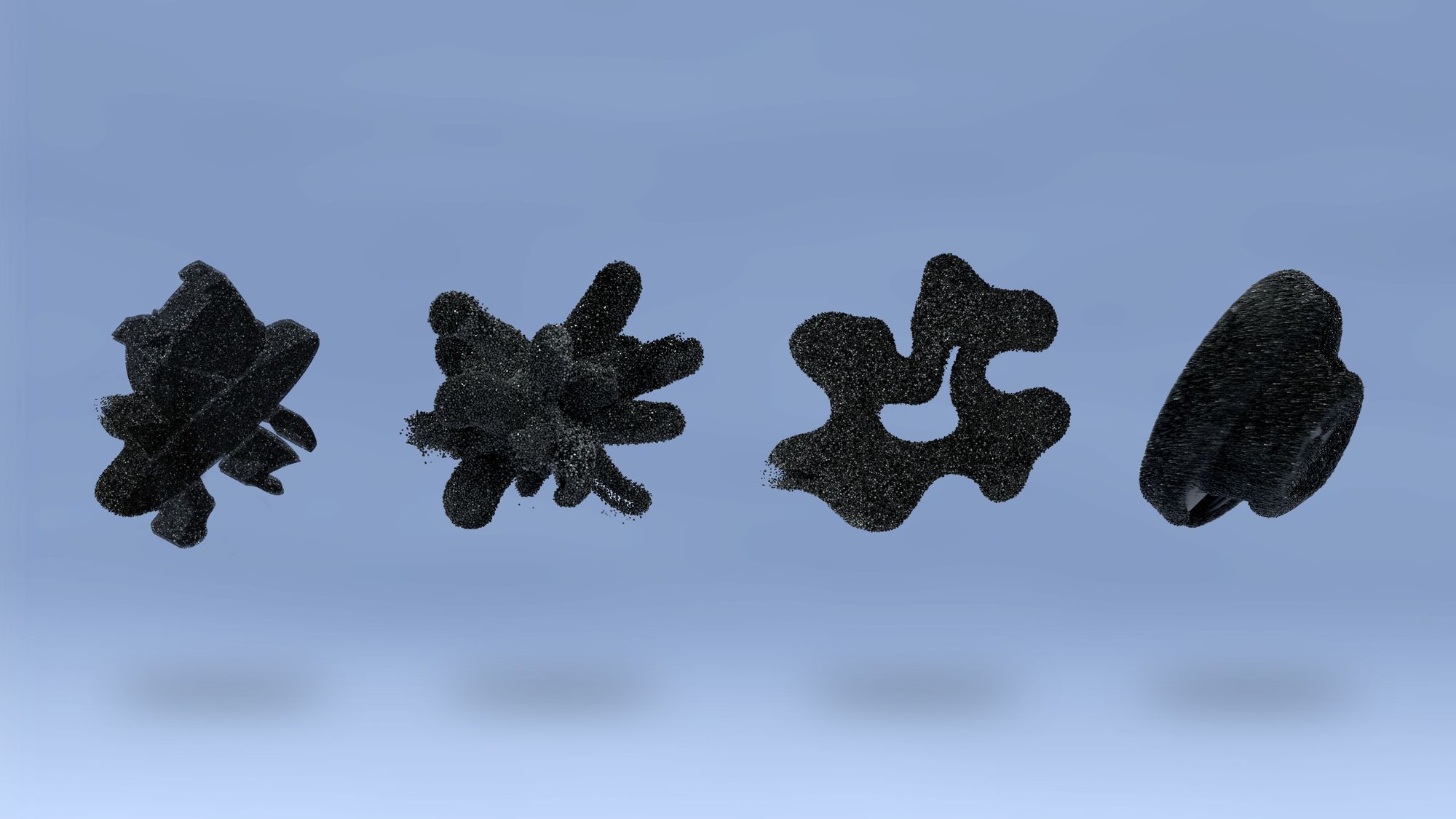 The headphones are essentially using music to listen to music, which is a wicked idea. It's known that vinyl is notoriously difficult to recycle, but is there actually a lot of unknown potential about how it could be reused?
Yes I think the AIAIAI team did a fantastic job in managing to reuse the materials to make the headphone units. At the beginning it was very much just a concept and we had no idea if it was realistic or even possible so we were pleasantly surprised with the samples we received and that after many months of discussion it was going to be a possibility. As you say vinyl can be hard to recycle but what this does is show that it's always worth at least looking into and exploring what is possible with the excess resources we have at our disposal - as in this instance it can be a nice surprise and then the next steps can be down to pure creativity in how you want to use them.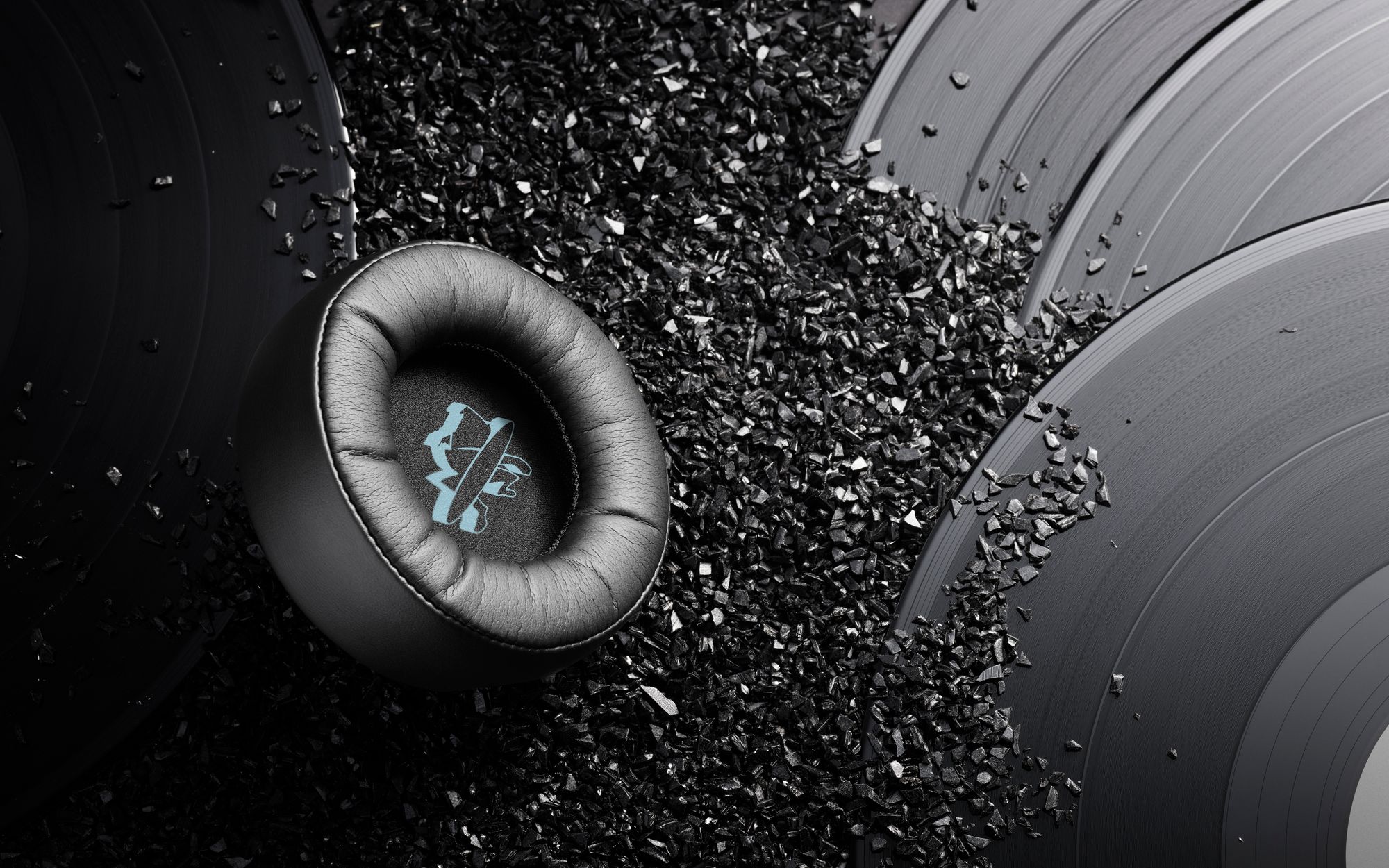 What makes the TMA-2  a good find/purchase for people who are after the best listening quality?
The TMA-2 is a high quality headphone that really has excellent sound quality. With the Ninja Tune edition we worked with AIAIAI to develop a bespoke sound profile exclusive to this model which we think offers fans of electronic music an excellent balanced sound profile with a tight low end and crisp clarity. Due to the modularity of the TMA-2 you can also buy additional headphone units with different sound profiles which can give the user flexibility in their setup.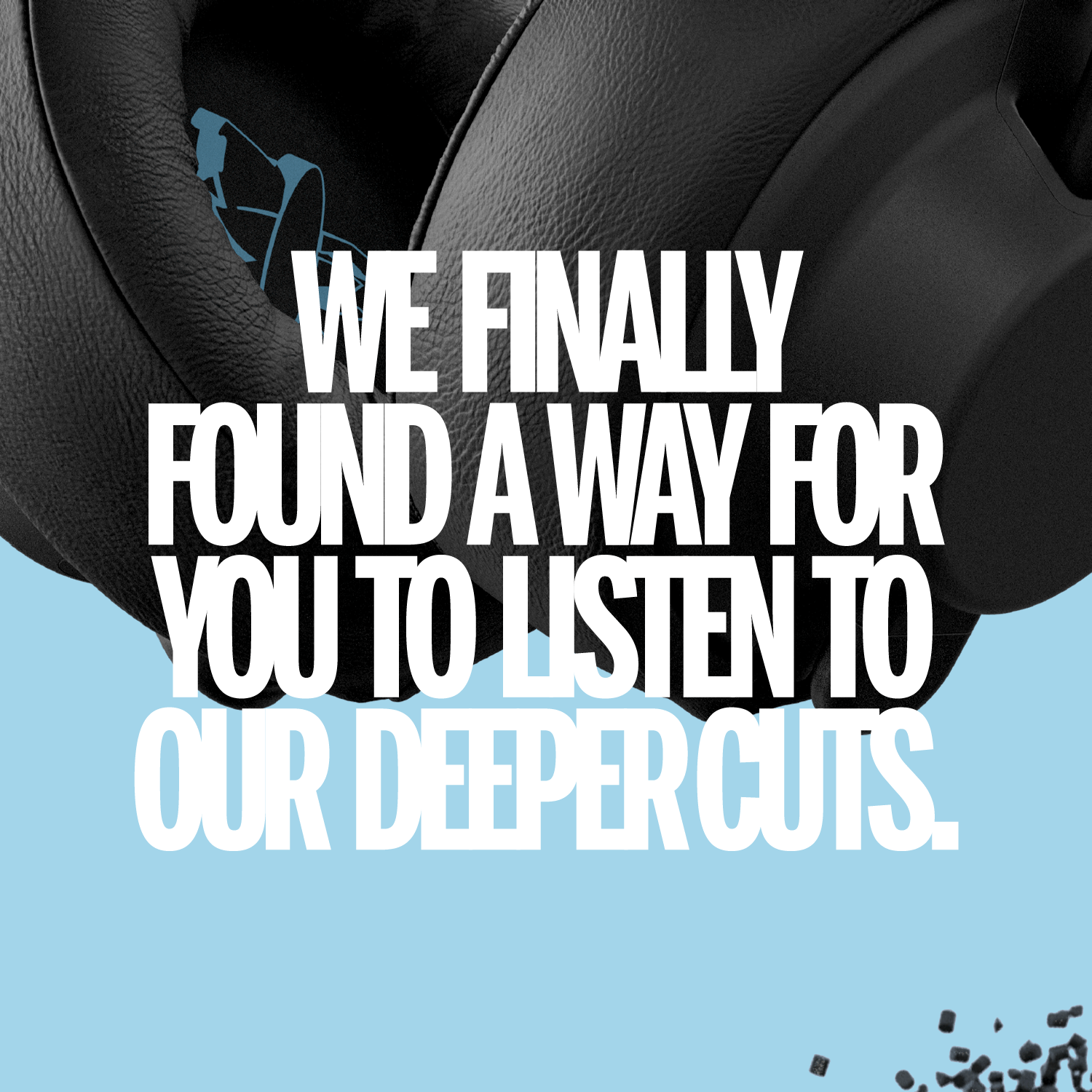 Is this the start of seeing a shift in the music industries products becoming more carbon neutral? Can you give us any examples of what else is in the pipeline, will we begin to see more products like this?
We certainly hope so, Ninja Tune (and the wider label family) have committed to becoming carbon neutral by the end of 2021, we have laid out our plans in a piece and we are also welcoming suggestions and further thoughts on how we as part of the music community can better become more environmentally sustainable. One of the many things we are doing is to measure our environmental impacts and emissions, continue to work on reductions, and balance our remaining impacts using tree planting, rainforest protection and other carefully chosen and audited real world actions to balance our impacts. In addition to this we also manufacture our merch items with sustainable clothing manufacturer Rapanui as well as working on print to order options for some lines meaning we only manufacture what is ordered.

Music labels are beginning to pay more attention to the impact of music in the climate crisis, for example, Ninja Tune have committed to becoming carbon neutral by the end of 2021 and carbon-negative after that. Do you think all labels need to be making this commitment and this an achievable goal?
Absolutely, and not just labels but globally all companies and manufacturers. Although record manufacture and distribution has a relatively simple supply chain so it will likely take a little longer for more complex products and processes. Environmental sustainability is a priority for Ninja Tune. Like a lot of people we are worried about the climate and ecological emergency, the impending weather, food, water catastrophes caused by greenhouse gas emissions and other pollution. The music industry is no different from any other industry in that it is going to have to change a lot over the next decade if we're going to stick around and help protect the planet for our children and grandchildren and we very much believe this is an achievable goal.
Buy now
Limited to 1000 worldwide. Available in store and online.