"Unearthing the past to progress culture forward. This was a quote from a recent interview which really struck a chord with me so I wrote it down and have it pinned on the office board, I guess that's our current MO 5 years later."

Alongside collecting music on a physical format (whether vinyl, CD or tape), music merchandise has evolved into a dependable industry in its own right, connecting fans with often rare and limited-edition physical items, which celebrate or archive the music they love. Often (and increasingly), this is music artists directly engaging with fans via their own designs, branding, or career memorabilia. Other times, this can be a label or brand statement that celebrates the music scenes we know and love. In today's economic climate, merchandise offers generous alternative revenue streams and can be a vital part of an artist's financial support system.
At Rough Trade we are lucky enough to build and curate a wonderful range of art and music merchandise celebrating the artists and music scenes which keep our racks stacked day in and day out. From official band tees, to Super 7 action figures, posters, vintage collaborations, music equipment, Label Focus partnerships, to our very own core merch range. Our assortment of merchandise is growing and evolving all the time, regularly refreshed as we discover new and innovative creations which resonate with our community of music fans.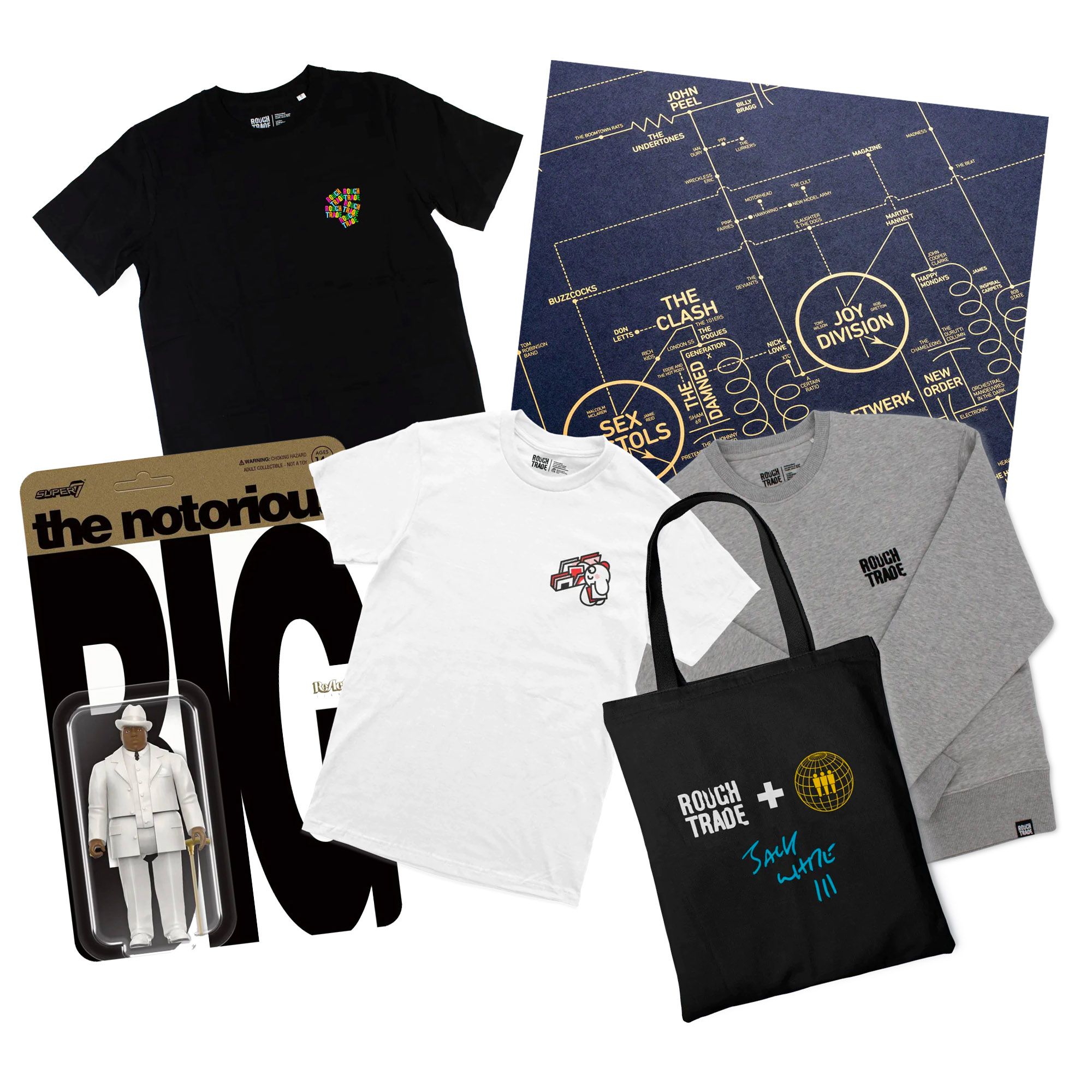 ---
Taking some time to reflect on the relevance of our expanding merch range, we caught up with James Goodhead, co-founder and owner of Unified Goods, an online platform (and secret experiential store space) that promotes a progressive vintage lifestyle concept, committed to sourcing and sharing the best vintage product across clothing, accessories, books, films, music prints/posters and curious objects.
Talking special memories, the power of a logo and the place of physical merch in a digital world, we unpack some of the creativity and enjoyment behind music merchandise and what its future might hold...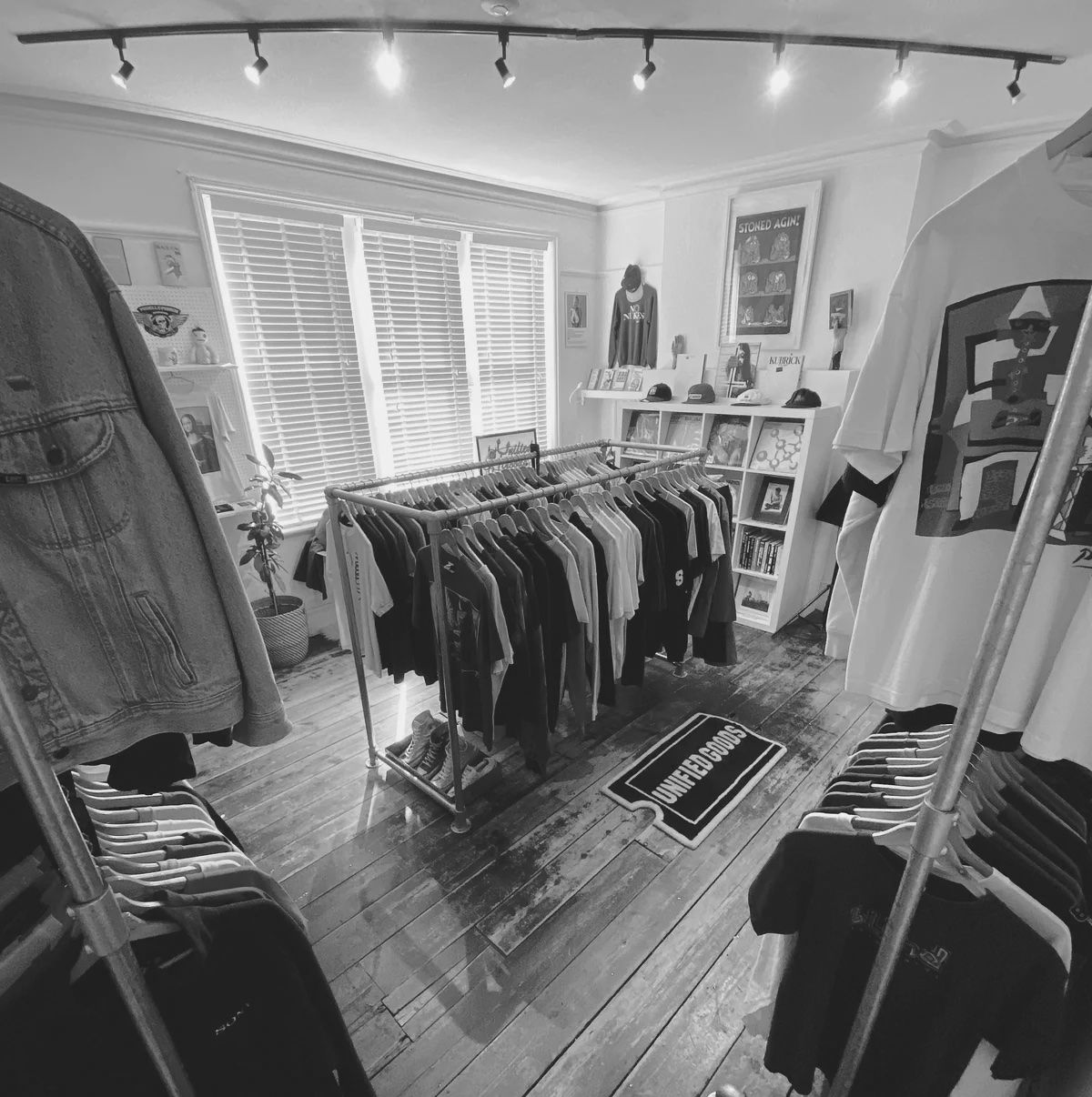 What was the initial vision for Unified Goods within the merch industry and has this changed at all over time?

I think the initial Unified Goods MO was a sort of sense of duty really to build a platform as a welcoming "come on in" educational tool, a library of sorts. I've always been fascinated by the people who were passionately willing to share culture with me, as opposed to those who just used their taste as an ego trip hidden away, and that's essentially become the bedrock of Unified. To dig out and show people what's been achieved historically and yet also where it can potentially progress from here by creating something entirely informed and new. "Unearthing the past to progress culture forward" was a quote from a recent interview which really struck a chord with me so I wrote it down and have it pinned on the office board, I guess that's our current MO 5 years later.
Categories of music merchandise continue to expand as the creativity behind merch design shows no signs of drying out. Bespoke art prints, figurines and posters are a few examples of merch items which we now see being invested in. What has been some of the most exciting merch you have seen in recent years? Either Unified Goods or beyond.
I agree it's a madly exciting time, people are starting to wake up to the fact that almost anything is possible now product wise and given this digital landscape we find ourselves neck deep in, the physical takeaway product is now completely vital in order to thrive as an artist. We've had some seriously unique pieces in through the years, Sugarcubes inflatable toys to Aphex Twin Umbrellas, Mogwai earplugs to MF DOOM Lunchboxes. The most recent piece that really caught me off guard was the Boards of Canada Kaleidoscope to promote the Geogaddi LP in the early 00's, limited to 200 units. Sometimes you think maybe I've seen it all you know and then bam something just hits you. The BOC Kaleidoscope is a great example of the evolution of merch actually, whacky out-there promo or radio-only items from the past that actually end up being unearthed and then influencing modern day product, flowing straight into the public merch stream. People really want this stuff.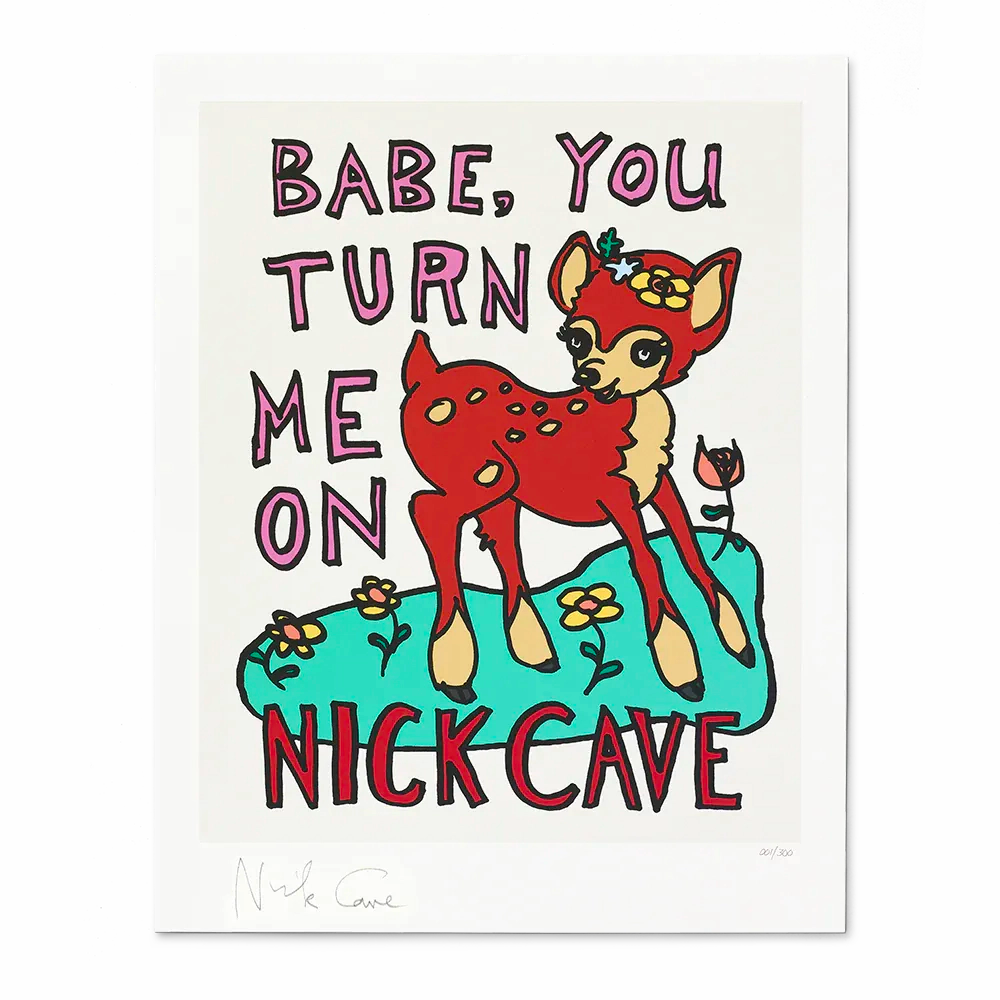 Music tee shirts have been around since the 60s sought after as fashion statements, memorabilia, or proof of fandom. How do you source the unique ideas and designs for the diverse range of tees at Unified?

With t-shirt graphics it's more of a tangible feeling than a dedicated process, if it feels right it goes on the site and that's it, I suppose I'm the filter. I've been buying Music shirts personally since 1993 so that definitely helps when picking what resonates on a grander scale, that 30 years experience informs the filter for sure but essentially it's just what I'm into. It is always interesting to discover particular genres of tees though and realise it's just the tip of the iceberg of what's out there. When we started out we found ourselves at the forefront of the vintage Tech wear boom, I remember finding an old 80's Apple Mac T-Shirt and asking myself, this is cool right? I'm really into vintage banking staff wear at the minute some of the graphics and quotes are on another level.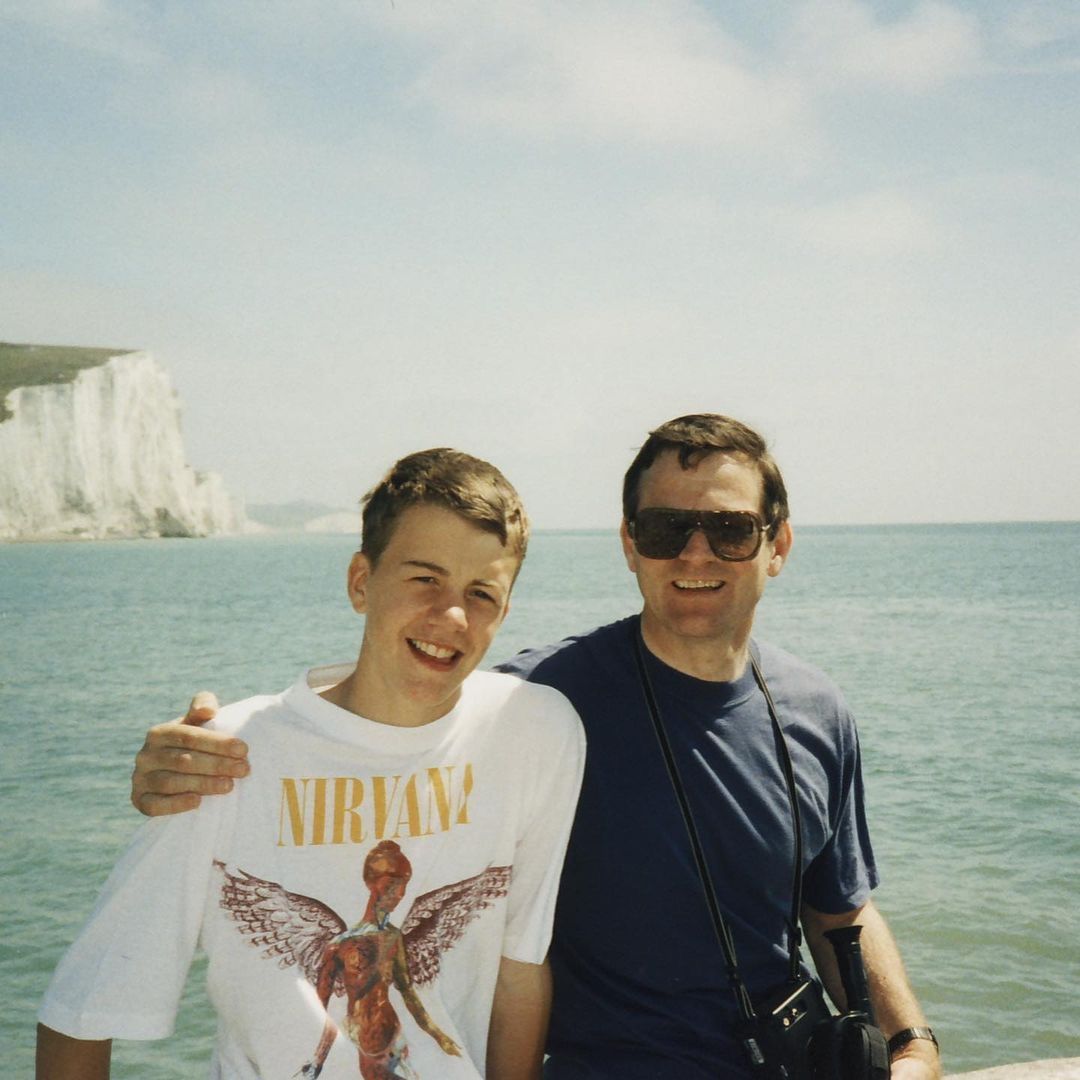 And do you have a special memory or attachment to a band or concert tee which you can pick out yourself?
"It meant everything to me this t-shirt almost as much as the record, I wore it absolutely everywhere, sometimes whilst listening to In Utero, I even wore it in bed, also sometimes listening to the record."
My Nirvana In Utero shirt in family photographs from England, France and Austria 1994. This was my first real experience of "merch" and the feeling was visceral, everything had just changed. Incidentally, this shirt was purchased for £12.99 from the Virgin Megastore in Nottingham in 1994 by my older sister, which I pretty much immediately stole from her (sorry Claire). That place was a pilgrimage for me once a month, £20 to burn in my pocket. I remember it was April 1994, met with a huge Kurt Cobain memorial / Nirvana wall display of t-shirts, CDs, posters, magazines in the Virgin store just days after Kurt's passing, it was like some weird commercial shrine. But the real story here is that like many of our overly loved treasures, they occasionally just appear to vanish, evaporate seemingly into the haze. Having spoke to so many of you guys over the last 5 years I know this is not uncommon "ah man I used to have one of those!" This feeling of losing something so indescribably precious to me, may have had some sort of knock on effect to my need for unearthing and collecting, maybe even something to do with letting things go too, maybe Unified Goods itself who knows. But the experience of owning that shirt, the feeling it gave me to rep it, how it encapsulated everything I was, along with these family photos is all that really matters, worth much more weight perhaps than still having it folded with the rest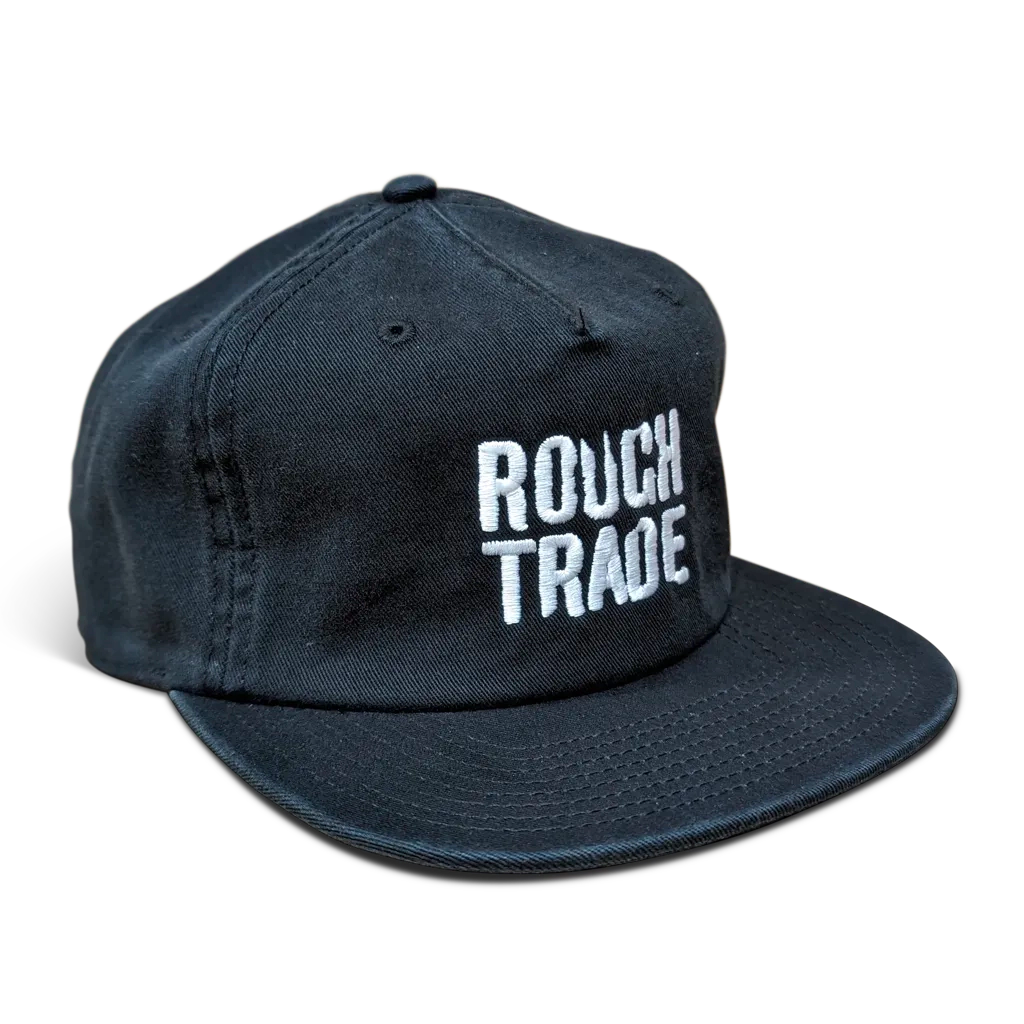 At Rough Trade, a large amount of our staple merch range is around our logo, the ultimate emblem of our brand and name. Is there much to say about the power of a logo? Have you seen logo-related items play a significant role in the evolution of music merch?
I love logos, I've always invested in them and always want to see them. The logo's demise is always greatly exaggerated in my opinion, people take way too much pleasure in saying they're "over". But the nuts and bolts of it is that you can't lose them, they bind us, they unify the tribe - it's literally the sign above the door you know and that's why we're all there and you simply can't beat that feeling. For example, headlining a festival, unattended instruments line the stage and the anticipation in the crowd is fever pitch. Project that bands logo to the back of the stage and just watch the reaction, it's visceral, beautiful and entirely intoxicating and this feeling relates to merch also. Artist logos are very much something of the commercial age and also have an affinity with fashion branding logos and labelling, they're like brother and sister, never going away.
As we continue to move into a more digital world, musicians/artists can offer their fans 'collectibles' in the form of NFTs, which range from art and sound recordings to tickets. We would like to think the appeal of physical collectibles will always prevail. How do you imagine physical merch will continue to stay just as fresh and engaging?

I must admit to being excited at the limitless concept of digital merch, if its highly considered we could be in for a pretty interesting ride to come. For me there's absolutely no reason both forms cant coexist together, they almost have to. Physicality if anything is becoming more precious than ever and it's our job to facilitate that feeling of an actual 'touch point'. Things are going to get more and more experimental, more daring than ever before, this really feels like just the start and we're glad to be a part of it.
---
Latest Rough Trade drops

A collection of playful, mysterious and subversive things that are designed, drawn, written or recorded by Nick Cave. Now stocked at Rough Trade.
Rough Trade and Goldsmith Vintage collaborate for second, Limited Edition range of vintage pieces sweatshirts and tees, featuring a bespoke motif designed by artist Kate Prior.
Our 2007 t-shirt, released at the peak of Nu Rave mania (think CSS, Late of the Pier, Simian Mobile Disco, The Klaxons) is reissued in black and white color-ways - perfect summer garb!