"...skating and music have always just made sense together because they seem to share so much of the same DNA."
Author and former Rough Trade employee Will Burns explores the evolution of music in skate culture by examining the key genres, scenes, brands, bands and cultural figures that helped shaped the diverse landscape we recognise today.
In 1986, Slam City Skates first opened its doors, situated in the basement of Rough Trade on Talbot Road (Rough Trade West). Just two years later, the store underwent a significant transition, relocating to Neals Yard in Covent Garden. This time, the roles were reversed, with Slam City Skates now occupying the upper level, while Rough Trade took up the basement space.
In 2006, Rough Trade and Slam City Skates went their separate ways, marking a significant chapter in their shared history. Sixteen years later, fate brought them back together as neighbours once more. In 2017, Slam City Skates opened its Dray Walk store on Go Skateboarding Day, conveniently situated across from Rough Trade East.
To close out summer '23, we are thrilled to introduce a Limited Edition t-shirt designed by creative genius Fergus Purcell.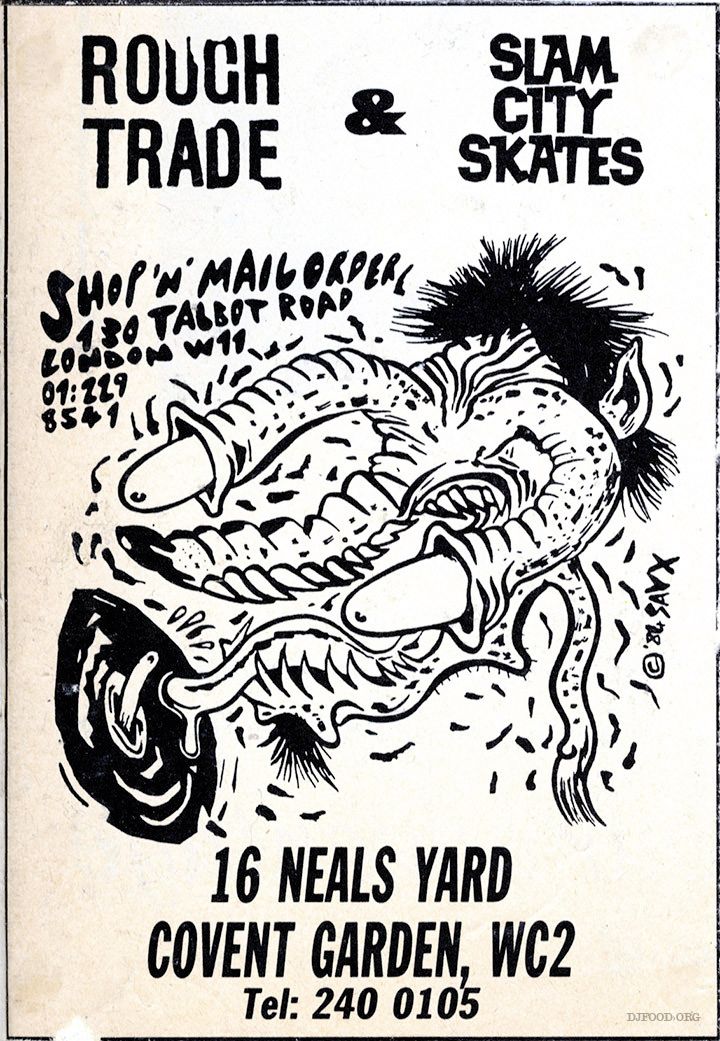 "For as long as I was around the Rough Trade shops - and how else, really, to describe a lifelong association that went way beyond the bounds of anything like employment? - Slam City Skates and skateboarding in general were intimately connected with everything that was going on. It felt as if the the two shops continually cross-pollinated one another over the years - exchanging staff members, going to the same shows, listening to the same records and generally sharing a mutual sensibility that created a genuinely unique environment. Of course, Slam had grown out of Rough Trade through the long-standing, organic relationship skateboarding had with music, particularly, in that period, punk and hardcore. The Rough Trade/Slam symbiosis emerged through Rough Trade being an early stockist of Thrasher Magazine, the seminal skateboard magazine whose name should say it all when it comes to the close ties the sport had with music, and a particular type of music, in those early days. In fact Thrasher went on to release a series of compilations showcasing hardcore and thrash bands, many of whom featured well-known skaters, as well as creating their ubiquitous 'Skate and Destroy' T-shirt print with its nod to that rallying call motto of proto-punks The Stooges.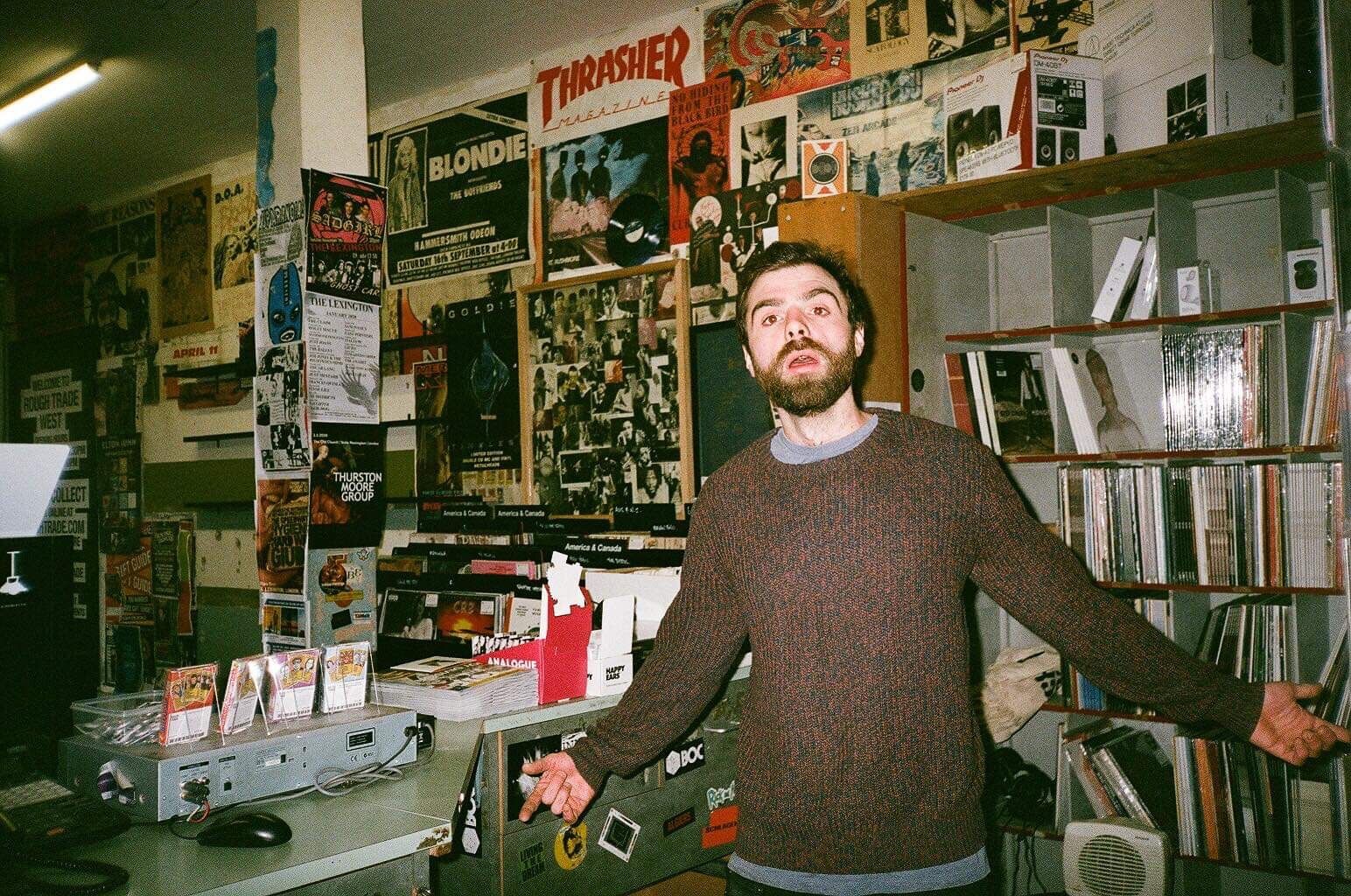 "When we were selling Thrasher, we sold some skateboards as well as records for a while. That connection between West Coast American hardcore punk and skateboards, in fact that whole West Coast scene, we just used to sell so much of it, it was all so exciting."

Nigel House, Director at Rough Trade
From its early days in California, skateboarding was rooted in a kind of counter-cultural sensibility - surfing and beat writers eventually giving way to a seemingly cast-iron link with the ethos and aesthetic of punk rock. As skateboarding forged its identity through its first video forays it was thrash and hardcore that provided the soundtrack, and early professional skaters like Tony Alva and Steve Caballero often played in bands. The drive in skating was as much about creativity as athletic endeavour, and has always been somewhere in-between a sport and an art form, creating a natural bleed between art-making and the act of riding a skateboard itself. Suicidal Tendencies singer Mike Muir's brother Jim was a member of the Z-Boys team, and their connection to skating and Venice street life played out on tracks like 'Possessed to Skate' - the video for which features another counter-cultural icon in Timothy Leary.
As American guitar music evolved through the late 80s and 90s into all that would become synonymous with the tenuous 'grunge' label, the connections between skateboarding and distorted electric guitars remained. Sonic Youth announced their 1992 album 'Dirty' with lead single '100%', complete with a Tamra Davis and Spike Jonze directed video. Jonze had cut his photographic and cinematic teeth in skateboarding and shot footage for this video on his skateboard with pro skater Jason Lee also appearing. Tamra Davis had made videos for Rough Trade favourites Husker Du, and went on to marry Mike D of the Beastie Boys, whose interest in skateboarding and its attendant culture was writ large on their 1994 album 'Ill Communication'. This was, perhaps, the zenith of the Slam and Rough Trade crossover period - made manifest when the Beasties played in-store at Rough Trade's Covent Garden shop - in front of around 2 million people, according to the latest 'I was there' census. At that time the Beastie Boys were more than 'just' a band - they were a complete cultural universe of reference points and influences, with a clothing line, X-Large - stocked exclusively at Slam of course - and a record label, Grand Royal, who put out music by the likes of Luscious Jackson and DFL, whose vocalist Tom Davis later started the band General Fucking Principal alongside legendary skateboarder Tony Alva.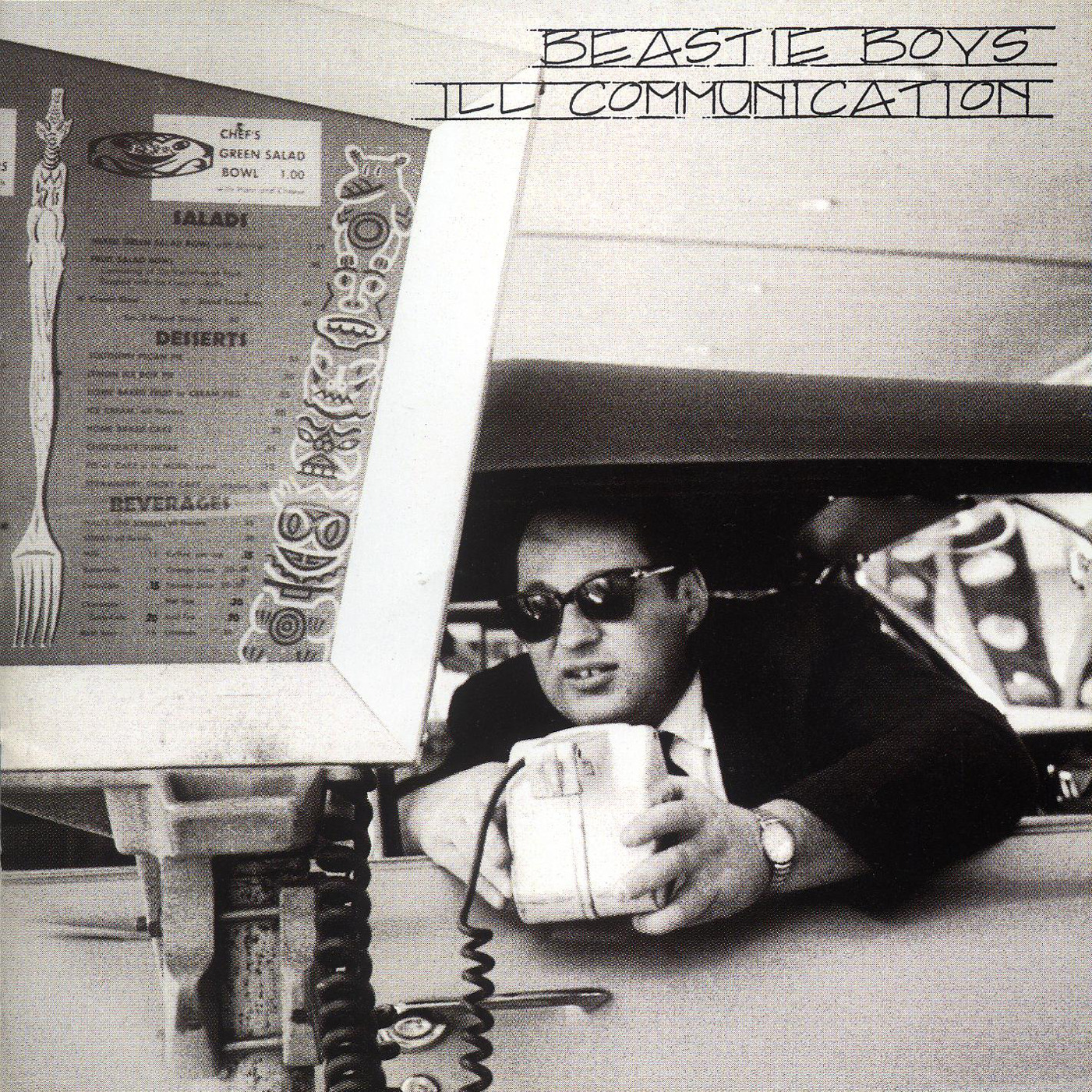 That mid-90s period also ushered in the growing influence of hip-hop on skateboard culture - as skateboarding co-opted and re-imagined the city as a canvas for infinite creative reinvention, so hip-hop, particularly East Coast stalwarts like Mobb Deep, whose album 'The Infamous' remains one of the commonly deployed LPs in skate video history, seemed to reveal the genius loci of the definitively urban spots that had become the staple of video and magazine coverage. Like punk before, this was music that was both essentially counter-cultural, and deeply, defiantly, informed by its dialectic relationship with life in, and on, the streets. In the UK, this merging of aesthetic sensibilities seemed to culminate in labels like Mo' Wax, whose records seemed pitched perfectly at the skate culture of the time. I can still distinctly recall reading for the first time about Kool Keith's first Dr. Octagon album in UK skate magazine Sidewalk rather than in the music press, and hearing the track 'Bear Witness' on the Panic/Blueprint video A Mixed Media. The jeans were getting baggy and the shoes were getting puffy.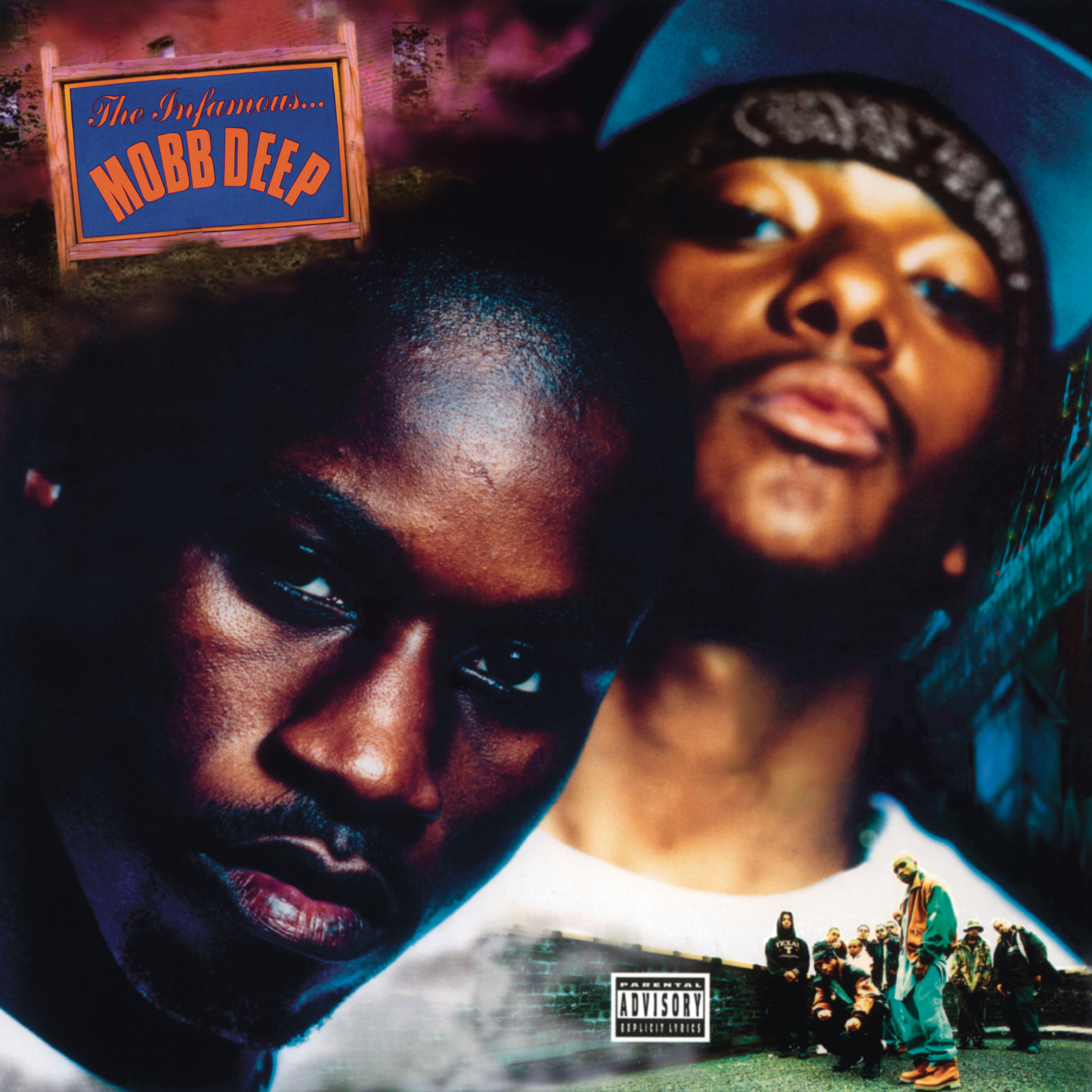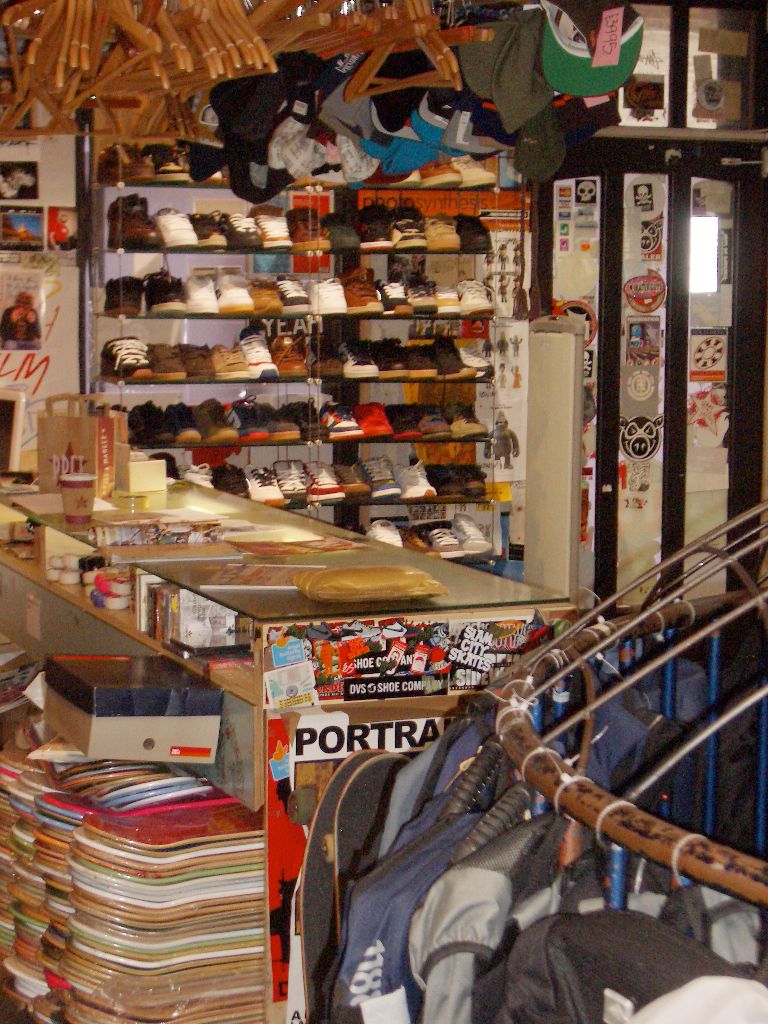 This era's profoundly influential, still iconic skateboard videos were also starting to stretch the musical horizons of those of us watching as well - the music utilised on epoch-defining films such as 'Girl's Mouse', or the Panic/Blueprint films 'Anthems' and 'Make Friends With the Colour Blue' confounded any genre-based expectations anybody may have continued to harbour, featuring music from across any and all temporal, stylistic and sonic boundaries. Did this reflect a sort of maturation process? Just as the Rough Trade shops continued to champion exciting new music and uncover forgotten nuggets, constantly renewing its sense of itself as musical movements came and went, passing through 'grunge' and into various dance and electronic musical experiments, back into postpunk-disco love-ins and alternative country hoe-downs, so skateboarding's musical sensibilities re-wired themselves over time in line with each successive generation of restless, creative, imaginative kids coming through and forging new versions of the sport's culture. That maturation process is reflected in the career of someone like Jason Lee who, retiring from professional skating, pursued a successful acting career as well as directing music videos for the likes of Beck and live documentaries about the band Midlake. Lee's skateboarding career was defined by the company he started alongside partner Chris Pastras, which was named, fittingly, Stereo Skateboards, and which purloined much of its graphic language from the tropes and imagery found in music and its accoutrements - from 45 adapters to deck series entitled 'Vintage Vinyl'. Again, this was an aesthetic that went beyond any old-hat notions of genre and tribalism, deploying imagery that showed an appreciation of jazz in particular, with boards decorated using portraits of the likes of Billie Holiday, for example. That classicism continues to be in evidence in the Stereo catalogue, as well as with the French skateboard company Magenta, who only last year produced a line of boards featuring jazz greats like Miles Davis and Chet Baker.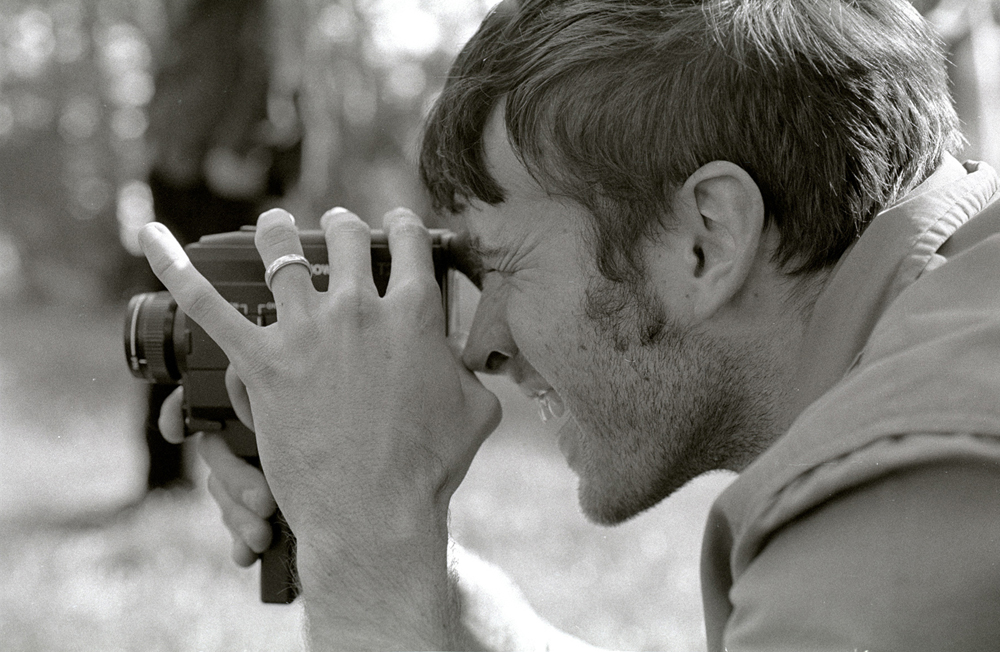 "Those of us drawn obsessively to one are almost inevitably susceptible to the charms of the other..."
This diversity of taste, of influence, of touchstones and of aesthetic exchange has inevitably become reflected in those skateboarders who continue to plough a musical furrow alongside their skating. Where this might once have meant almost exclusively playing in punk or hardcore bands, the likes of Tommy Guerrero and Ray Barbee now boast an output as original and boundless, as free, so to speak, as the skateboarding endeavours that made them heroes in that sphere. And perhaps that's the point, in the end, that skating and music have always just made sense together because they seem to share so much of the same DNA. Those of us drawn obsessively to one are almost inevitably susceptible to the charms of the other, representing as they both do that particular admixture of both the physical and the intellectual, the spontaneous, the exultant and the thoughtful and reflective that no other art forms quite combine in the same way. Walter Pater said that 'all art constantly aspires to the condition of music', and it's that physicality, that force of life which music communicates so purely - that 'sounds on the plasm direct' to paraphrase DH Lawrence - which is at the heart of that idea, and which has a kind of mirrored experience in the dance-like movement and imaginative processing that skateboarding generates. The two things have a natural sympathy, and for anyone who maintains that deep love for either, or both, it would seem a perfect and long-lasting synthesis."
---
Rough Trade x Slam City Skates
Limited Edition t-shirt
Designed exclusively by Fergus Purcell.