2022 gave us one of our busiest years ever on record, indicative of the post-pandemic gig-going gold rush, the graciousness of a myriad of masterly visiting artists, a kick-ass release schedule and of course, all of you, the fans.
Whilst it's no mean feat to surmise all of the moments which defined our year at Rough Trade, we have done our best to capture some of them below.
We're super proud to be a communal force in the UK independent record store scene and many of our successes wouldn't be possible without your amazing support. From us all, thank you.

Wishing you a very Happy New Year. See you in 2023.
---
Comin' on up...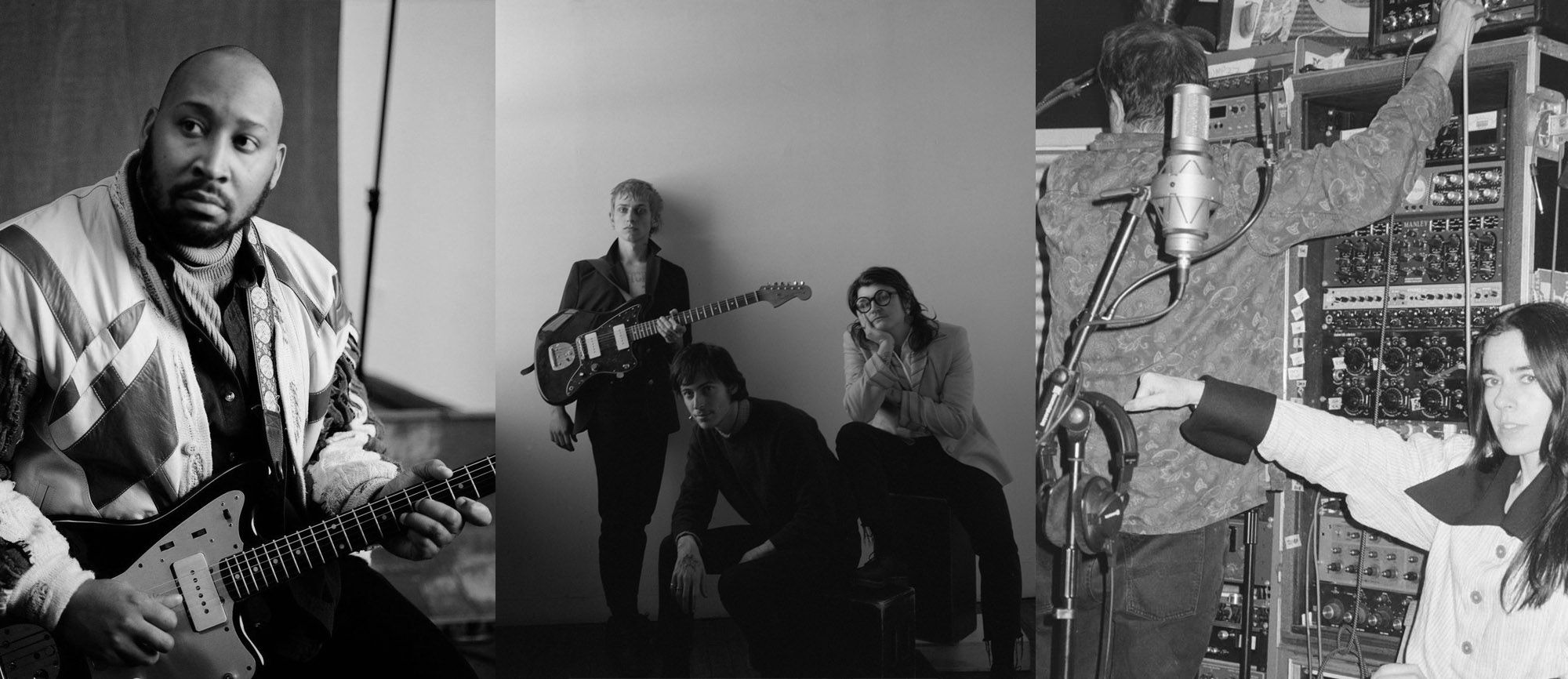 Putting the spotlight on emerging music worthy of your radar. One of the best places to start when reflecting on the past year is who we should be keeping an eye on as we enter a fresh trip around the sun...
---
Launched in the back end of 2021, Rough Trade On The Rise champions the up and coming projects we can't allow to pass our customers by.
After crowning On The Rise '21 alum Yard Act as Album of the Month in January, 2022 introduced a flurry of debuts inclusive of Speedy Wunderground's sublime Honeyglaze, experimental post-punk trio THUS LOVE, Glaswegian glam squad Walt Disco, rockin' Welsh six-piece CVC and punk poet Sinead O'Brien. Tampa Bay Anglophiles They Hate Change, gifted vocalist Marina Allen, UK punks High Vis and 4AD's fresh signee Bartees Strange all arrived with new projects making a significant mark on their burgeoning careers.
With debut albums arriving in 2023, reserve a spot in your record collection for lo-fi pop newcomer mui zyu and punchy pop-punk from Brighton's ARXX.
Events returned in force.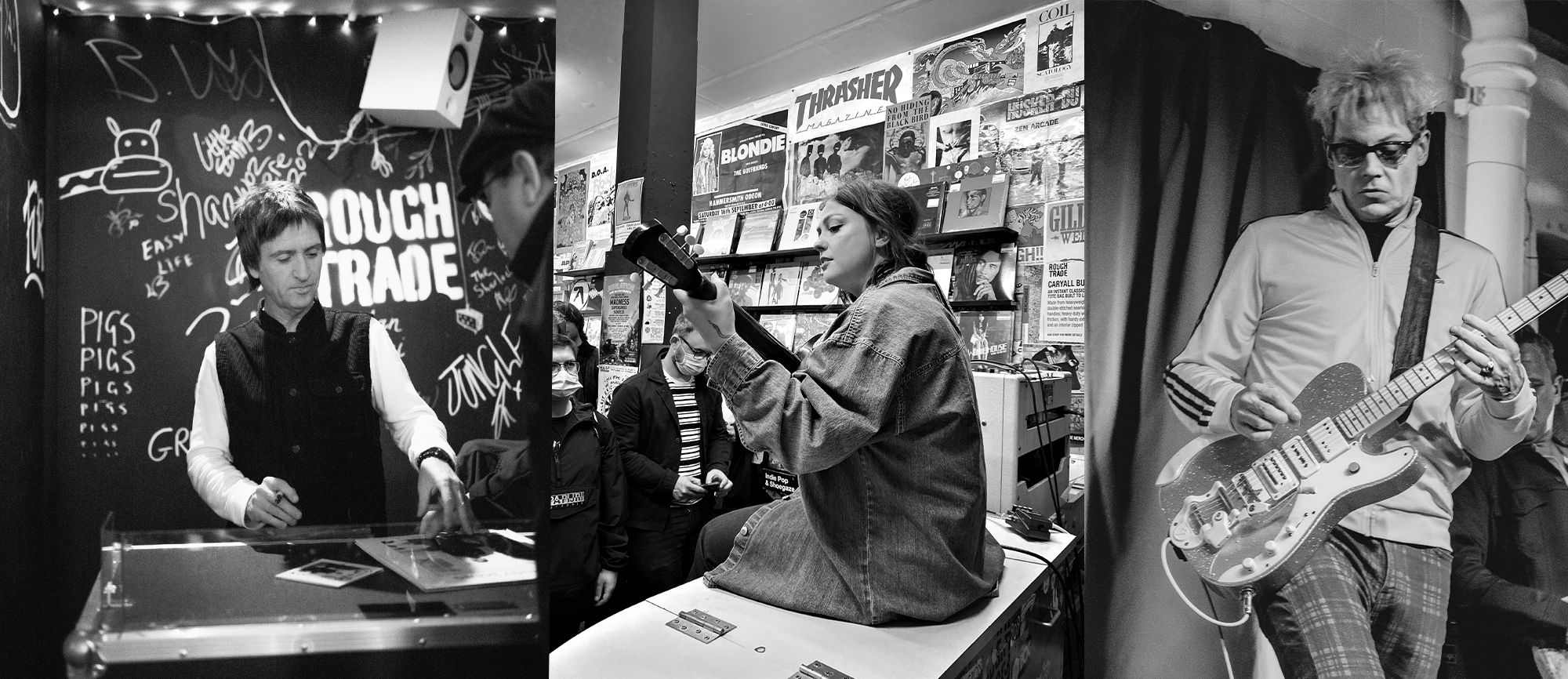 Another year of sold-out shows and absolutely killer live performances. We can only scratch the surface when reflecting on our favourite events of the year, with all of our stores hosting an array of outstanding full band shows, in-conversations, acoustic sets, signings and more. Here are a few select highlights across our stores:
---
ROUGH TRADE NOTTINGHAM
Following a long-awaited set at Rough Trade East, Jockstrap took over Rough Trade Nottingham to celebrate the release of their highly anticipated debut I Love You Jennifer B. The hype is most certainly real, the duo's set was the talk of town (and behind the counter) for days following.
Dirty Hit trailblazer Beabadoobee stole the show with her intimate acoustic performance and it was a pleasure to welcome true gentleman Johnny Marr through the Notts doors for an signing with his supportive fans.
ROUGH TRADE BRISTOL
A sold-out show with the Mercury Prize-nominated Kojey Radical proved to be one for the books down in the West Country and New Orleans dance punkers Special Interest brought big energy celebrating their Rough Trade Records debut Endure.
To top things off, our team at Bristol enjoyed a super special visit from Nick Cave and Sean O'Hagan, who came by to sign copies of their excellent memoir Faith, Hope and Carnage, a truly pinch me moment for fans and staff alike.
ROUGH TRADE EAST

An undisputed highlight, Jack White's biblical set at Rough Trade East back in July will be forever imprinted in our memories and celebrated by our LTD edition Tote Bag, featuring an iconic photo booth snap of the man himself. It's been a milestone year for the Detroit artist whose two new releases Fear of The Dawn / Entering Heaven Alive were later crowned our first dual Album of the Year.
Notable performances also came from Wu-Lu and Bob Vylan, whose punk vitality commanded our East London crowds and Sudan Archives, whose beguiling violin mastery was a firm favourite with all.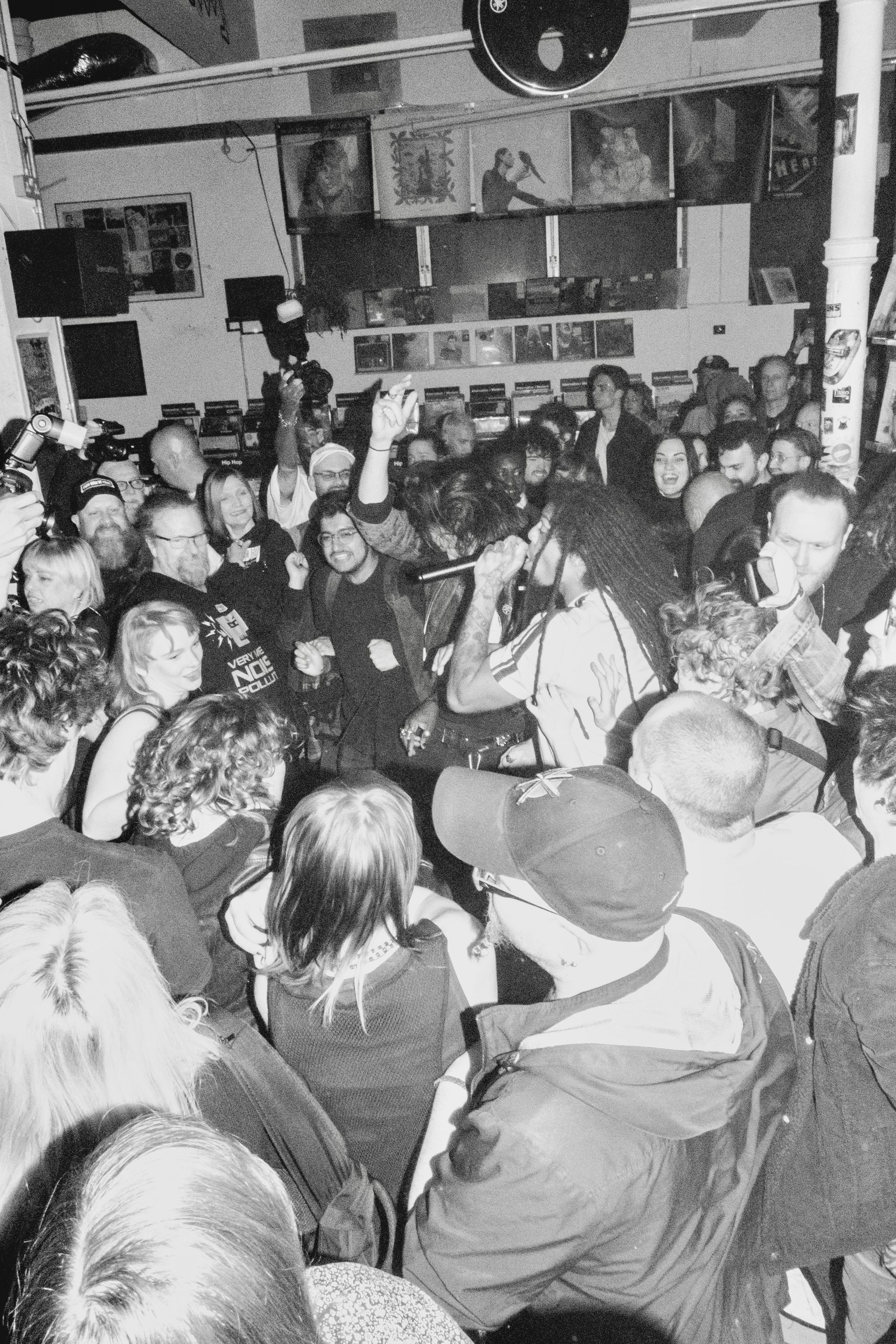 ROUGH TRADE WEST

It was not only full band in stores that earned the memorable moments, as some of our favourite shows of 2022 took place countertop at Rough Trade West. With several unplugged performances and signings from names including Porridge Radio, Mercury prize-nominated Buckley and Butler, Nation of Language, the wonderful Angel Olsen, plus an essential spot of Shoplifting with The Lounge Society, our iconic and beloved West London store has enjoyed a truly star-studded cast this year.
OUT-STORES
True legends took to the stage in July when Interpol celebrated their new album The Other Side of Make Believe at stunning Hackney Church. Suede made an excellent return to form at The Fleece in Nottingham, Fontaines D.C. tore up Earth Hackney in honour of Skinty Fia and Father John Misty put on a captivating show at the acoustically-renowned St George's Bristol. We also took a trip down to Metropolis Club in Bethnal Green for the inaugural launch of Club Shy, a sold-out soiree with surprise guests, presented and curated by experimentalist Shygirl.
ROUGH TRADE SOHO
In October we welcomed a store to the Rough Trade family, opening Rough Trade Soho on Beak Street, snug in the lower level of rag and bone's flagship. This special new space houses a hand-picked range of new and used vinyl and we celebrated with a cosy gathering of friends and a wonderful live performance from The Golden Dregs. We hope that this is the first of many live performances to come... watch out 2023.
Summer of Tour.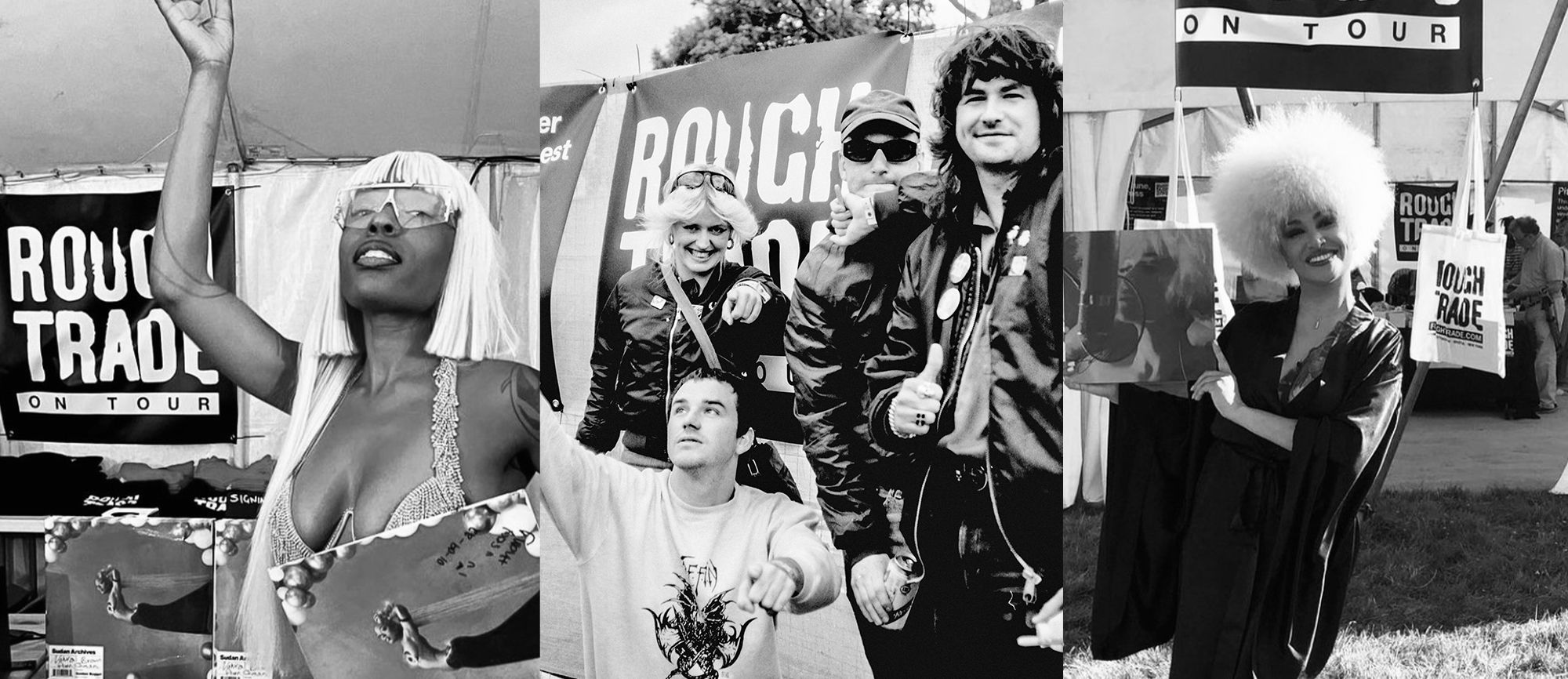 Beyond the brilliant moments we've shared with artists and fans alike at our live in-stores, we've also enjoyed the music further afield, pitching up the Rough Trade tent for special acoustic performances and album signings at a number of triumphant UK festivals this year.
---
Back on tour after two years off the road due to the pandemic, we kicked off festival season in style at Brockwell Park's Wide Awake with a killer set of signings from store favourites Nation of Language, Billy Nomates, Amyl and The Sniffers and Automatic. To top this off, Welsh rockers and Rough Trade On The Risers CVC played a memorable unplugged set on the Saturday afternoon. Glorious.
We were stoked to return to Sussex's beautiful Love Supreme festival with Lady Blackbird, Matthew Halsall, Fergus McCreadie, Charles Lloyd and Michael Janish heading up our album signing bill. The weather was maginificent too.
And last but not least, we had our annual weekend of magic at End of the Road, hosting our biggest set of signings including the likes of Sudan Archives, Porridge Radio, Skullkrusher, Durand Jones and the Indications, Bright Eyes, Cassandra Jenkins, Nilufer Yanya and more. It was so flippin' good to be back at Larmer Tree Gardens after two years away. It was two years too long.
Thank you to all who came by our tent - next summer is already shaping up nicely.
Monthly music that hit.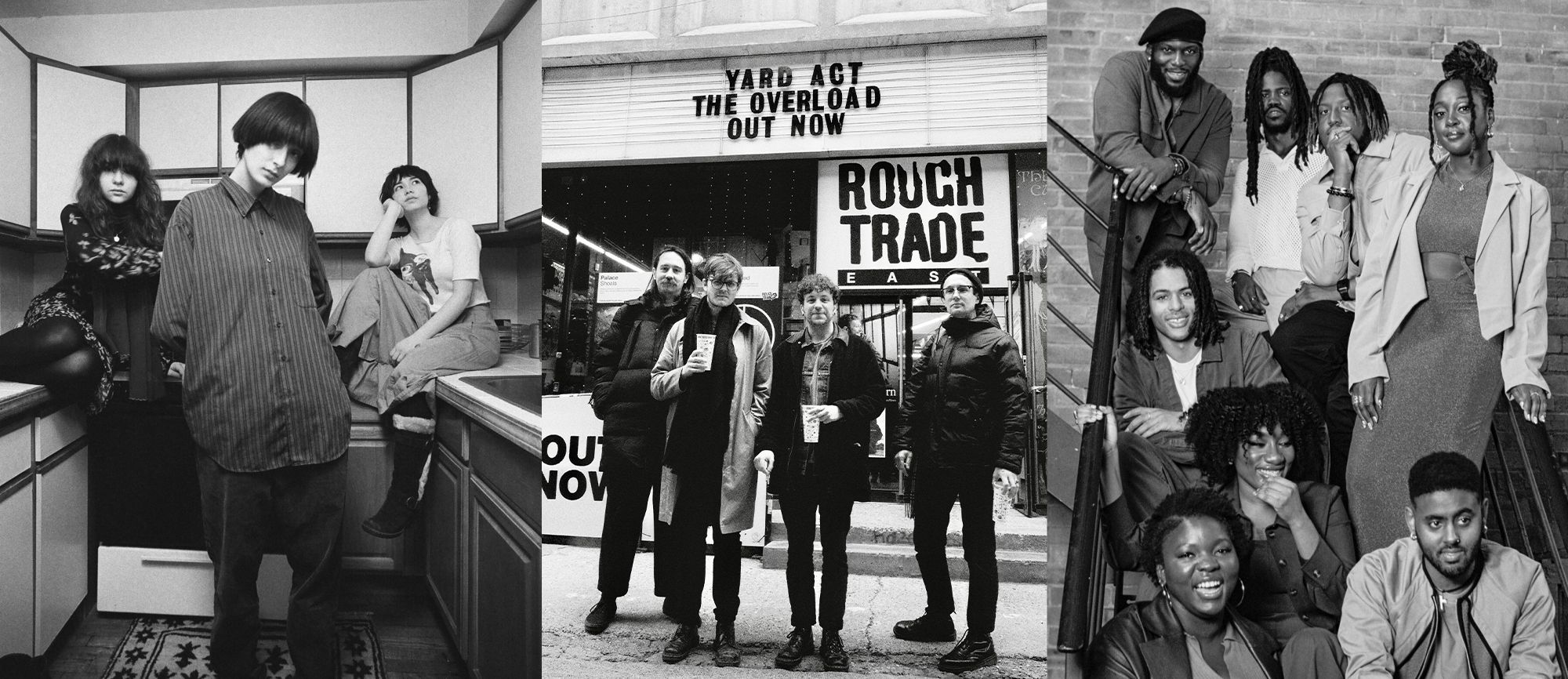 Selecting a standout of each month's new releases is no easy task but all the way through from January to December we've been happy to celebrate a select few releases which captured our hearts and our listening habits just that little bit more.
---
In 2022, Leeds post-punkers Yard Act kicked off the proceedings with their debut The Overload, our January Album of the Month. An exciting following act came from Mitski, with her pandemic album and sixth full-length record, Laurel Hell. With both of these releases going on to become Top 20 titles in our Albums of the Year 2022 list, this was nothing short of a strong start, but the spring and summer months had plenty more to offer. A real Rough Trade tip, Horsegirl released their brilliant debut, Versions of Modern Performance which played in heavy rotation in our stores and offices - our Album of the Month for June. A year for strong debuts, we then handed over to Afrobeat-jazz fusion octet Kokoroko , who wowed us with their familiar magic in August, releasing their much-awaited debut full-length Could We Be More via Gilles Peterson's Brownswood Recordings.
Drawing the year to an excellent close album-wise, Alvvays made the most welcome of returns in October with Blue Rev. Rounding off the killer releases in our last month of the year was Leftfield's This Is What We Do, their fourth album in 28 years, retaining the dancefloor intuition of their 90's heyday.
Recommended reading.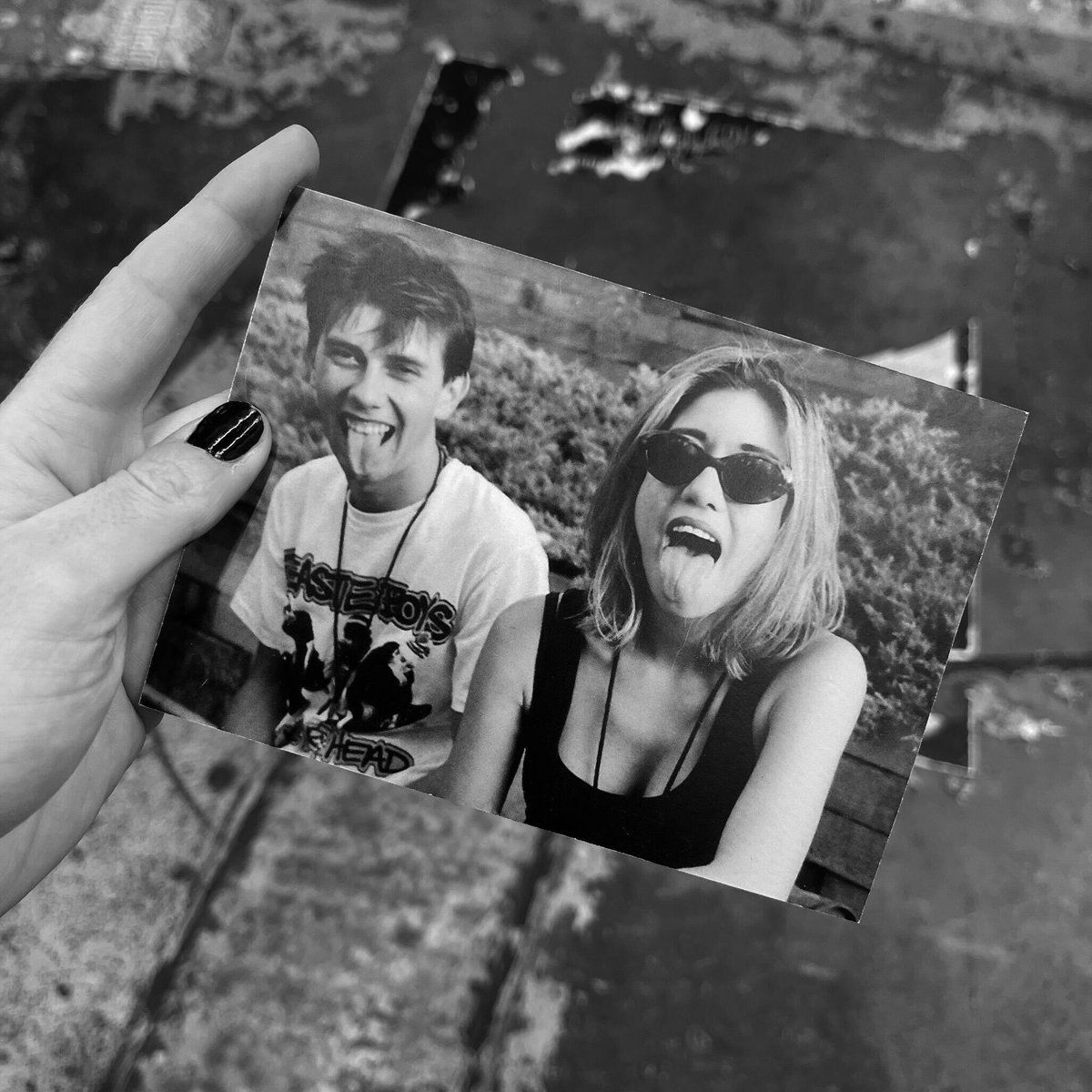 It's not just been albums we've been getting stuck into month by month. It's been a bigger year than ever for books with a series of notable events and a much-celebrated Books of the Year list, crowning Miki Berenyi as our favourite paper companion of 2022.
The former Lush star and talented author has fronted several events with us this year, celebrating not only her acclaimed memoir but International Women's Day where she joined Nadine Shah to discuss the experience of being a woman in the music industry, an insightful look ahead at how far we've come and what we've yet to do. Peter Doherty, Fat White Family's Liaus Saoudi, author Adelle Stripe, Steven Wilson, Nick Cave and Sean O'Hagan were also amongst the writers who celebrated their 2022 publications with anticipated events or signings with us and shortly after also celebrated their inclusion in our Books of the Year 2022 Top 20 list.
A special mention goes to Bono, who came quietly through in November to sign a limited amount of copies of his new book Surrender. It was pleasure to meet the iconic artist who gave so much of his time and attention to store staff and pleasantly surprised customers.
---