Take a voyage into Caribbean sound system culture, explore punk through a feminist lens or revisit the seminal skinny tie pop of the Lemonheads. It's been another great year of compilations and reissues providing us both musical education and pure listening pleasure.
Drawing from a range of genres, eras, career landmarks, and cultural movements, many of the shining gems on our stereo this year have been found in the comprehensive works of compilations and reissues. Whether they simply bring our favourite classics back into view or repackage them with a fresh lick of paint, these hit-stuffed releases feature all-star lineups and a remarkable showcase of rare and classic tracks you'll want firmly in your locker.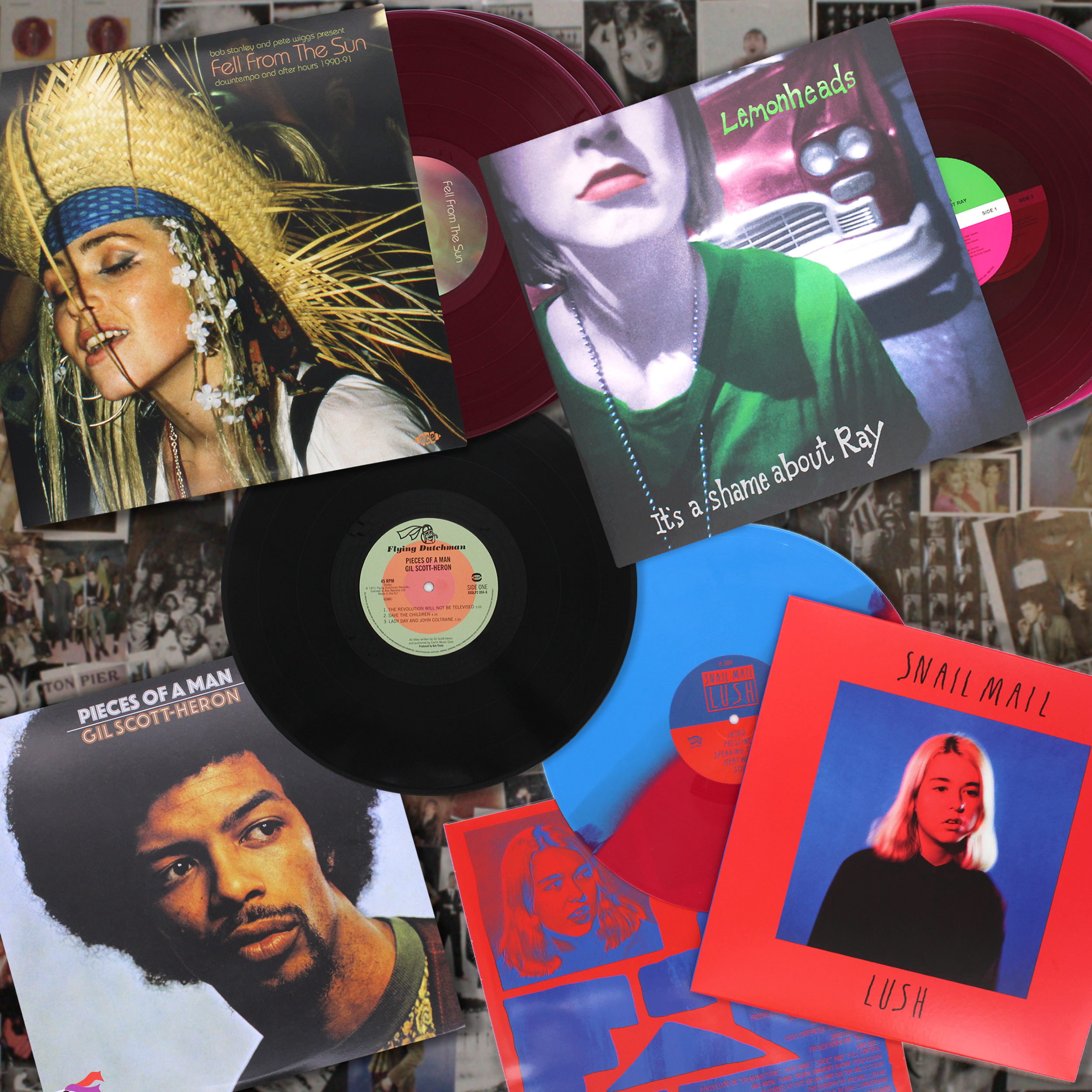 The collections, collectives and collectibles of any collector's dreams. Here are our Top 20 UK Compilation and Reissues of the Year, including Rough Trade Essential titles and exclusive vinyl editions.
---
Compilation of the Year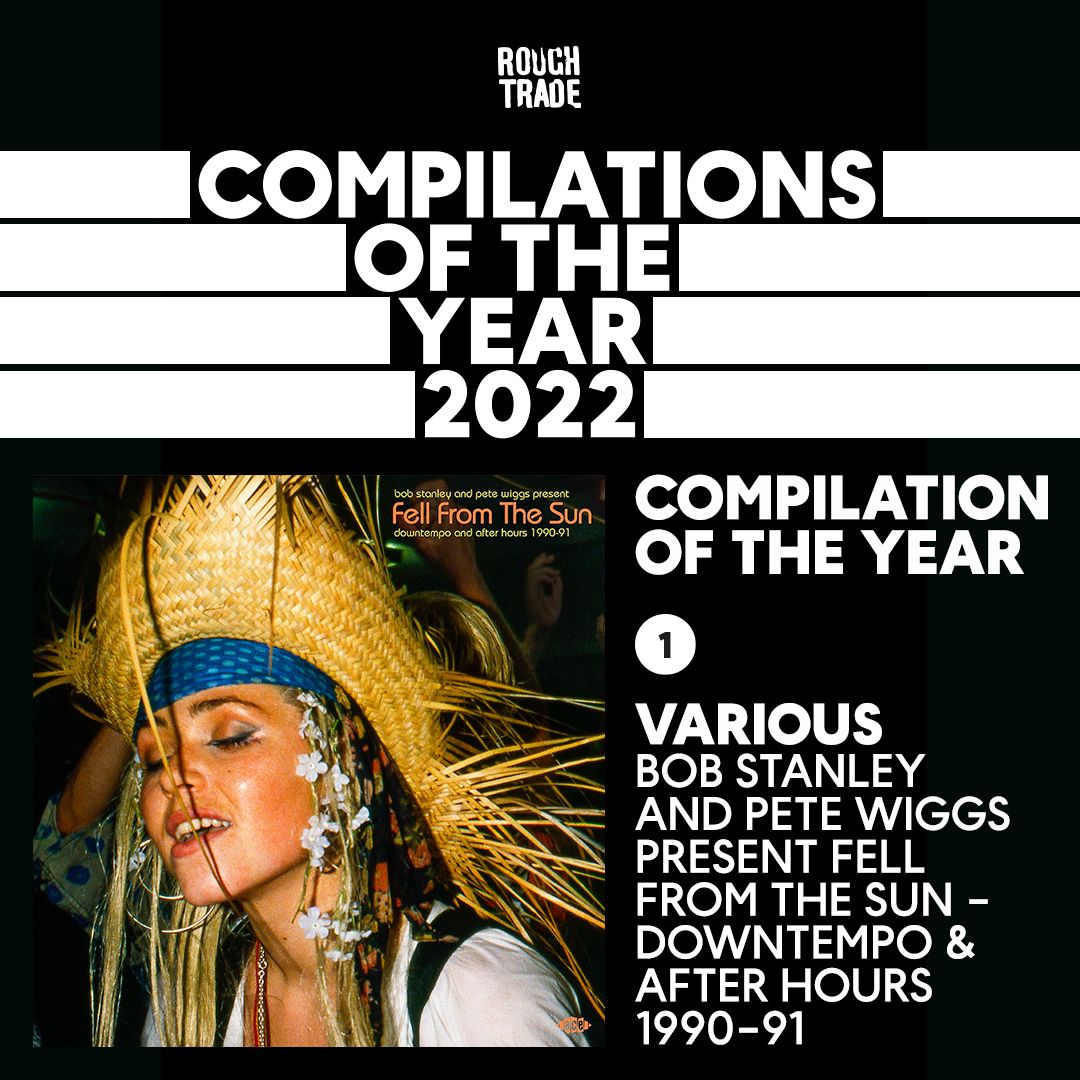 Ace Records once again trust the capable hands of Bob Stanley and Pete Wiggs (Saint Etienne) to perfectly capture a musical moment in time. Stanley and Wiggs turn the needle to the downtempo neo-psychedelia which wooed the musos of the '90s, gaining popularity after the release of reverb-laden KLF's Chill Out and Andrew Wetherall's slow chugger remix of Primal Scream's Loaded.
Featuring Transglobal Underground, Marshall Jefferson, Primal Scream and Saint Etienne themselves Fell From The Sun comprises of 14 hypnotic slowed-down edits, instrumental versions and remixes of club favourites and brilliant soul tracks. The best of the 98bpm records that soundtracked the long hot summer of 1990.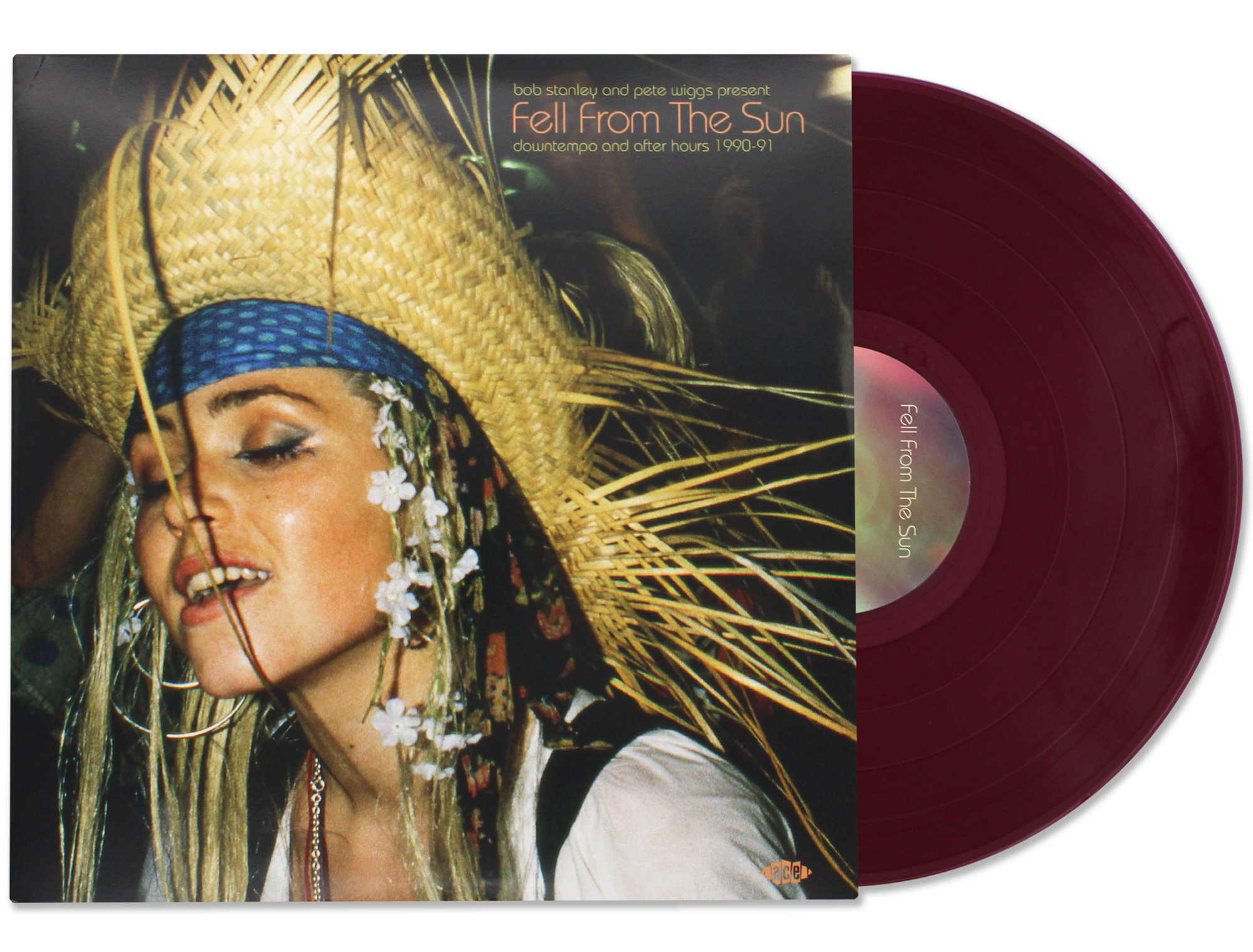 EXCLUSIVE: On lilac vinyl
---
Reissue of the Year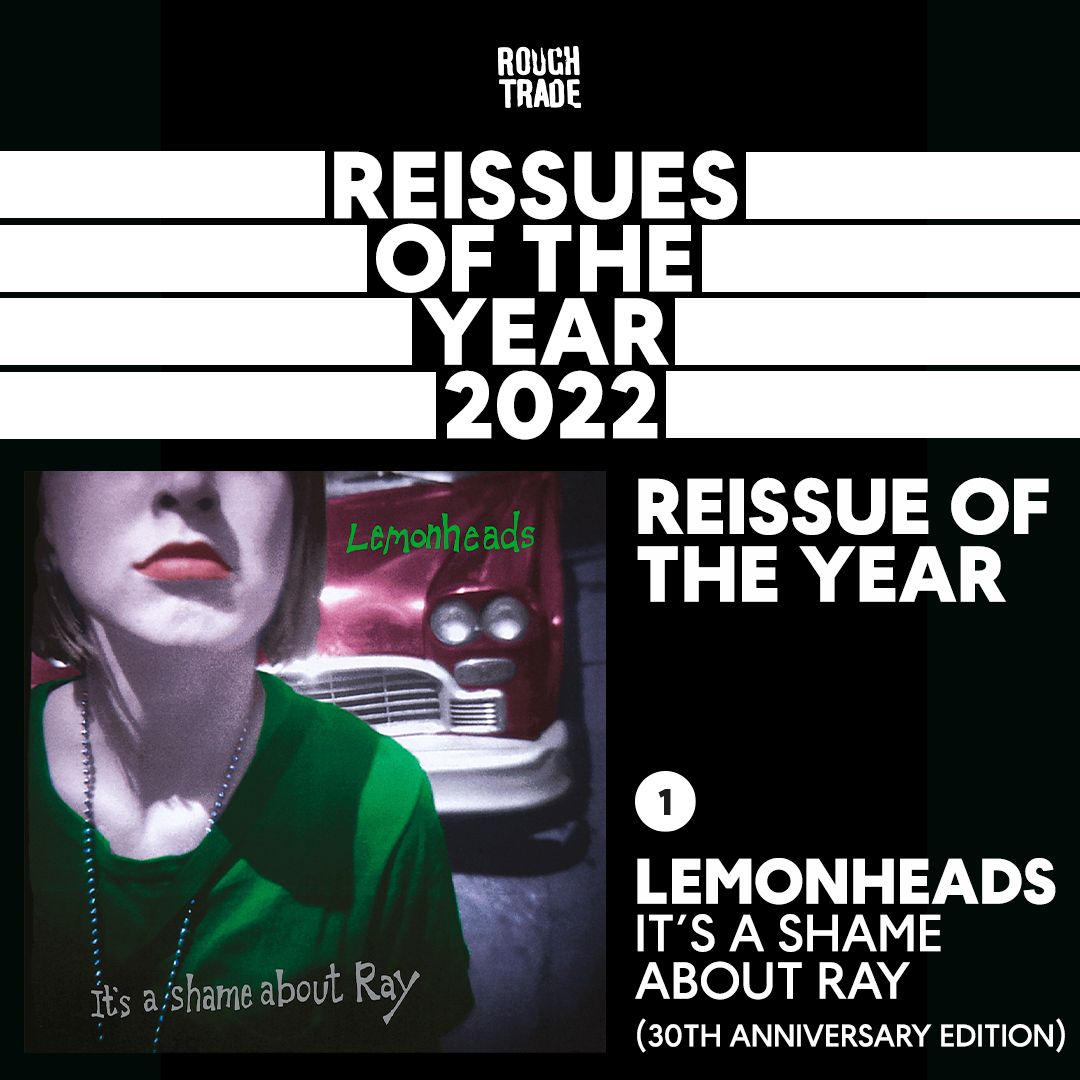 Transporting us back to the heady, carefree days of '92, Fire Records treat us to this long overdue reissue of Lemonheads' classic It's A Shame About Ray. Bolstered by a slew of extra material, including unreleased tracks, B-sides and rarities. A record of simplistic beauty presenting both punk energy and laidback charm it is a pleasure to revisit this stellar release, now enhanced with the extras and aesthetic it deserves.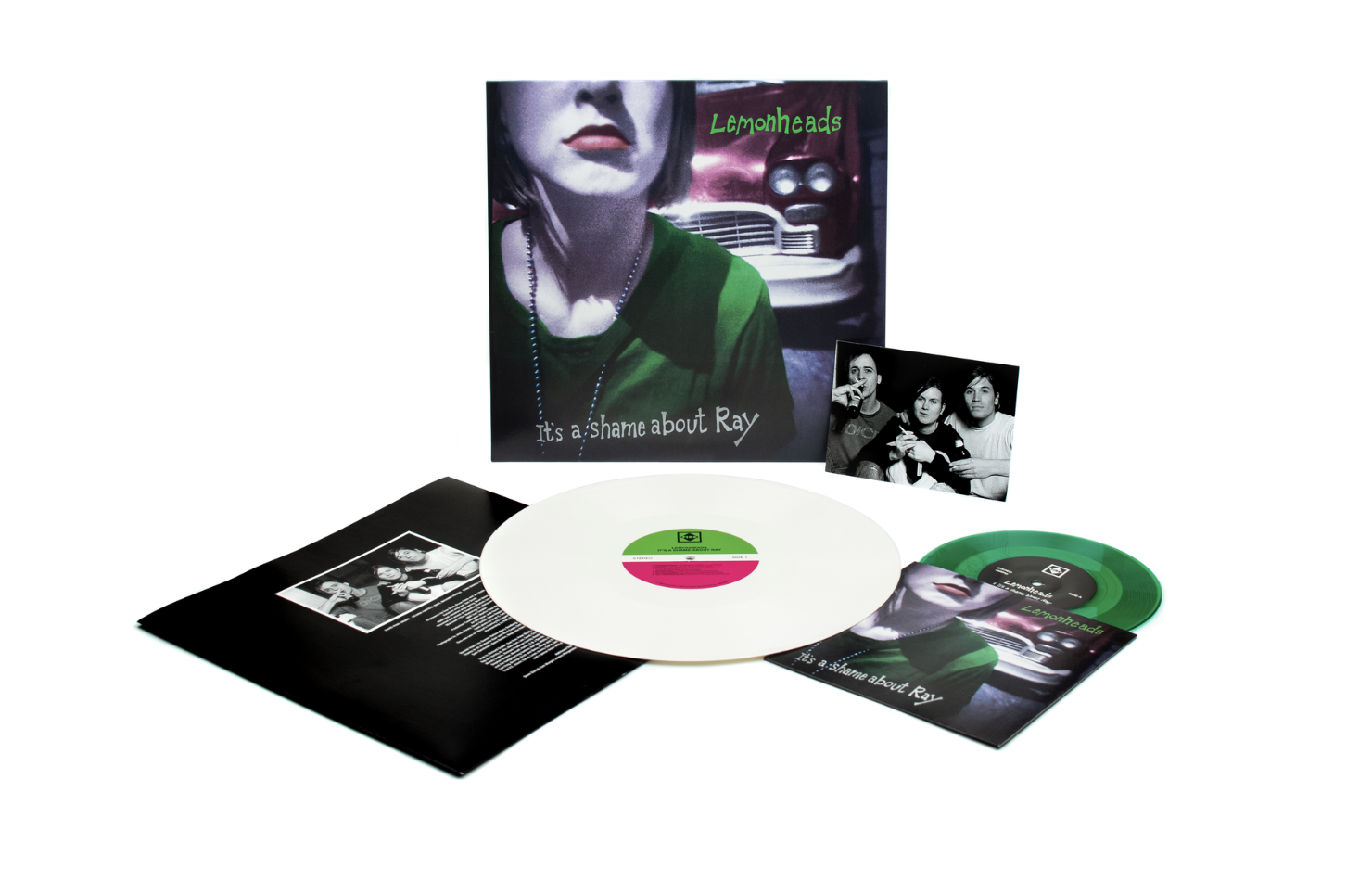 EXCLUSIVE: White vinyl with bonus 7"
---
Compilations of the Year 2-10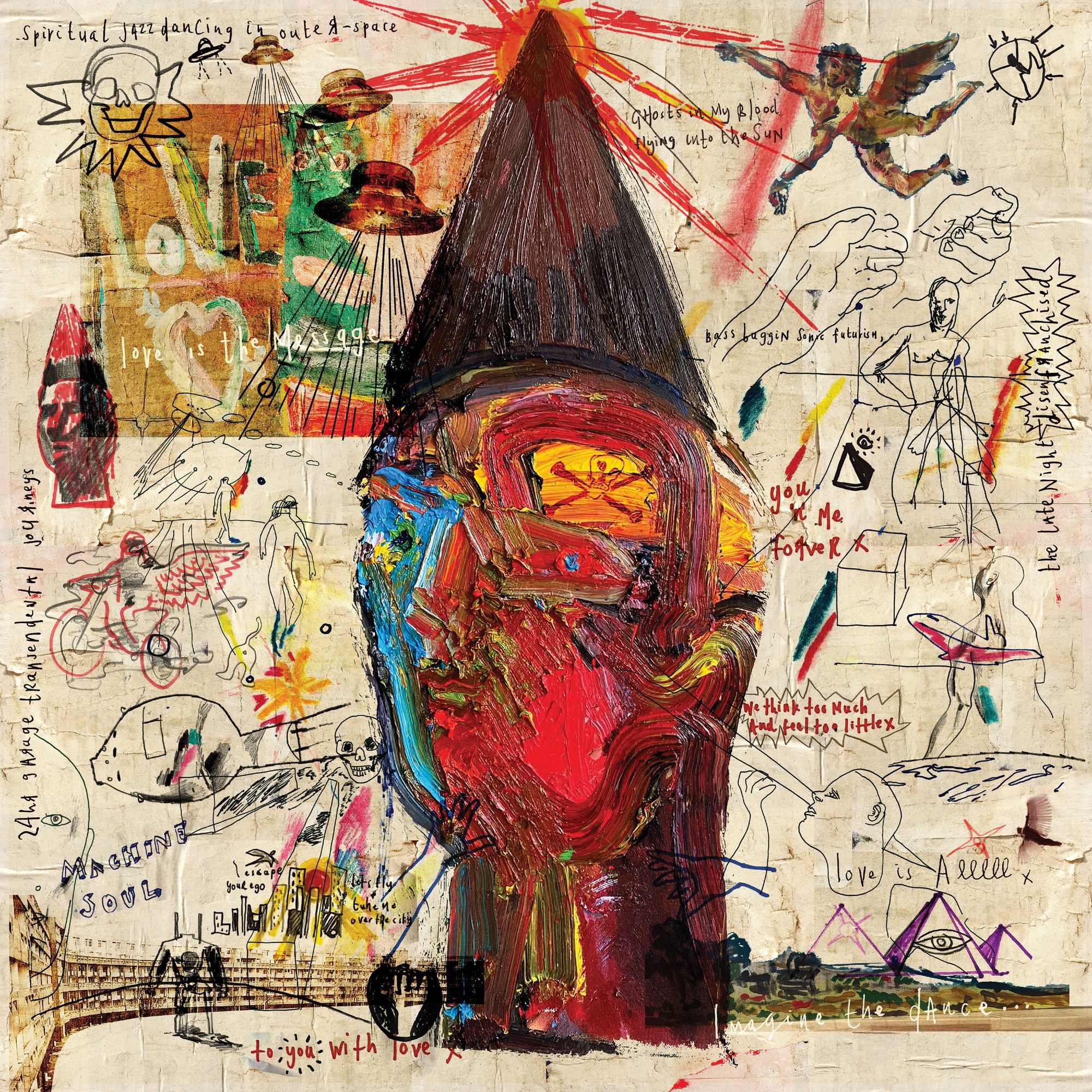 "Exotic tear-jerkers, Afro-spiritual jazz, cosmic Brazilian celestial grooves, machine street soul and £1 bargain-bin bombs … wonky, timeless, beautiful music." - Luke Una
An extension of Luke Una's 2020 radio show on Gilles Peterson's Worldwide FM radio show, Una fashions his own genre of 'E-Soul' - 'music which sounds good on E's', alongside his interest in the Brazilian label: Disco É Cultura. Funk, experimental jazz, deep house. Under the banner of E-Soul Cultura Luke Una is a musical alchemist, pouring real-life stories of the late-night dancefloors he's long frequented into this personal-tinged compilation.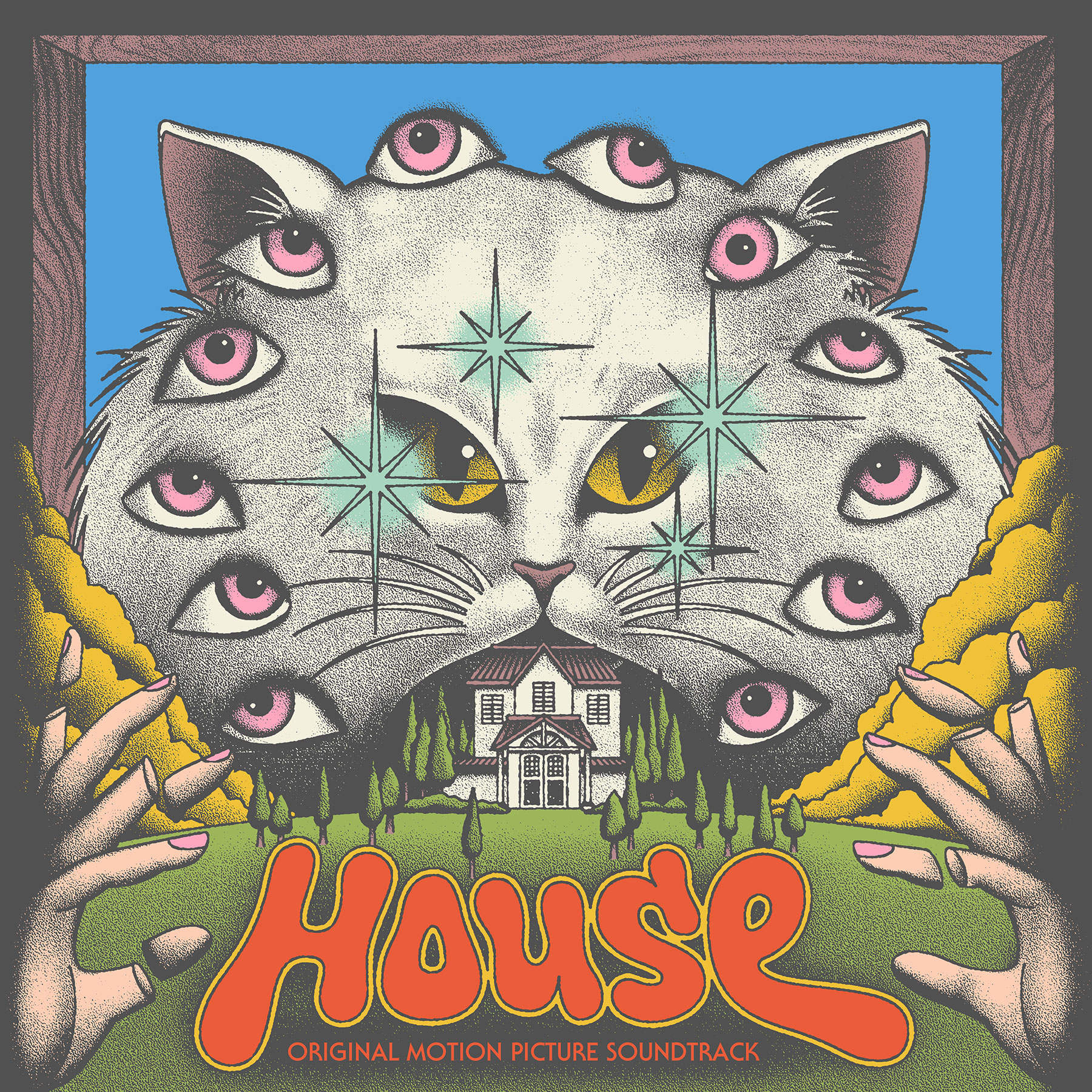 Wierd, wild and fantastical, the 1977 psychedelic aesthetic of Japanese horror House (Hausu) is very much led by its stellar soundtrack, featuring the eclectic Japanese pop-rock band Godiego. Now celebrating the movie's 45th Anniversary, Waxwork Records presents this soundtrack officially for the first time outside of Japan and reissued for the first time since its 1977 debut. A brilliant collection of funk, jazz, rock, and romantic ballads,  capturing the absurd and whimsical nature that is House, contrasted with its experimental scenes of horror and madness.
EXCLUSIVE: Snowy white vinyl with heavyweight gatefold jackets with matte coating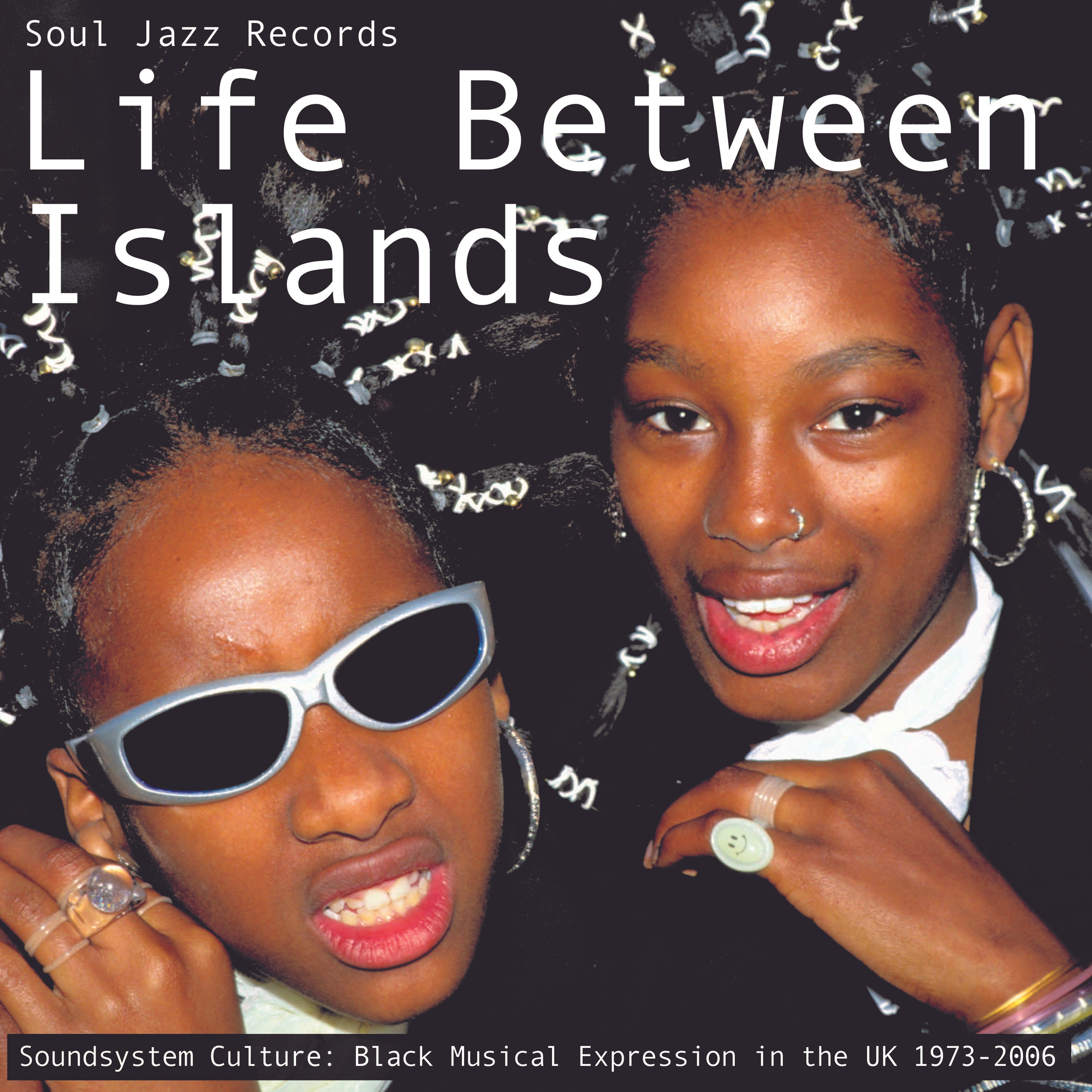 A vital celebration of Black British culture, this vibrant compilation has been in heavy rotation in both our stores and offices. Mirroring the landmark 2022 Life Between Islands exhibition at the Tate Britain, this compilation explores the evolution of true musical innovation fronted by Afro-Caribbean migrants as carved out their Black British identity. From the birth of drum and bass within sound system culture to the crucial crooners of lovers rock, this compilation will capture your heart as much as it will call you to the dancefloor.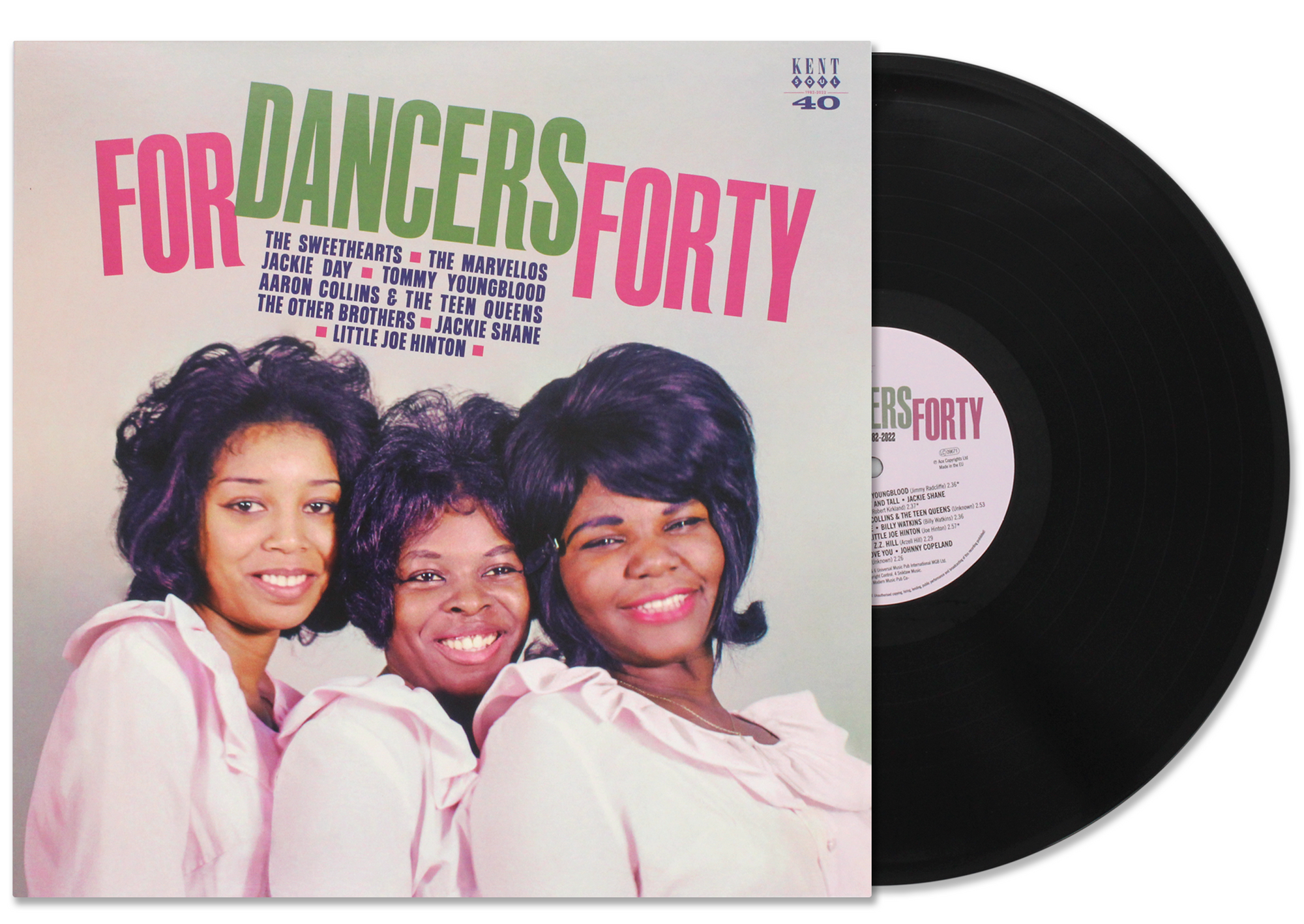 The Kent arm of Ace Records celebrates 40 years of their much-loved series of dance floor soul compilations which started with Four Dancers Only back in 1982. Featuring B.B King, ZZ Hill, Ike & Tina Turner, Jackie Day and more. Stunning tracks from the rare soul scene with heavenly harmonies, rhythm and blues, the collection educates on the broad church of the Biharis' brothers, the pioneering record label bosses who were at the forefront of the R&B and blues scene, leading the labels: Modern, Meteor, Flair, Kent, Crown and RMP.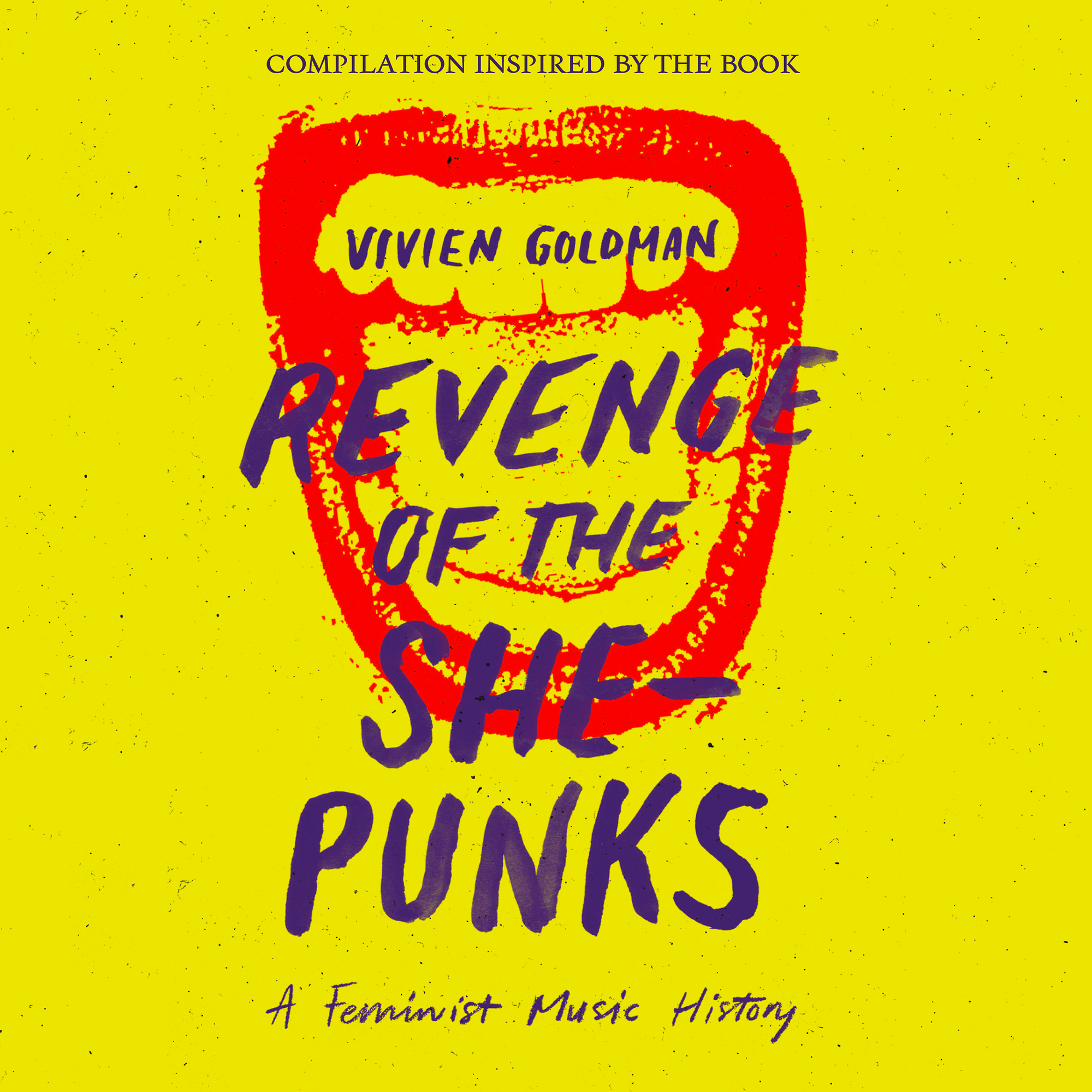 A long overdue feminist reckoning of punk. Pioneering London punk journalist and post-punk artist herself Vivien Goldman traces the most empowering stories of women in punk. In line with her vivid documentary book: Revenge of the She-Punks: A Feminist Music History from Poly Styrene to Pussy Riot, Goldman reveals how far-reaching the spirit of feminist punk is, from the punk attitude of Neneh Cherry's brit rap, Patti Smith, The Slits, The Raincoats, Big Joanie's rise and more.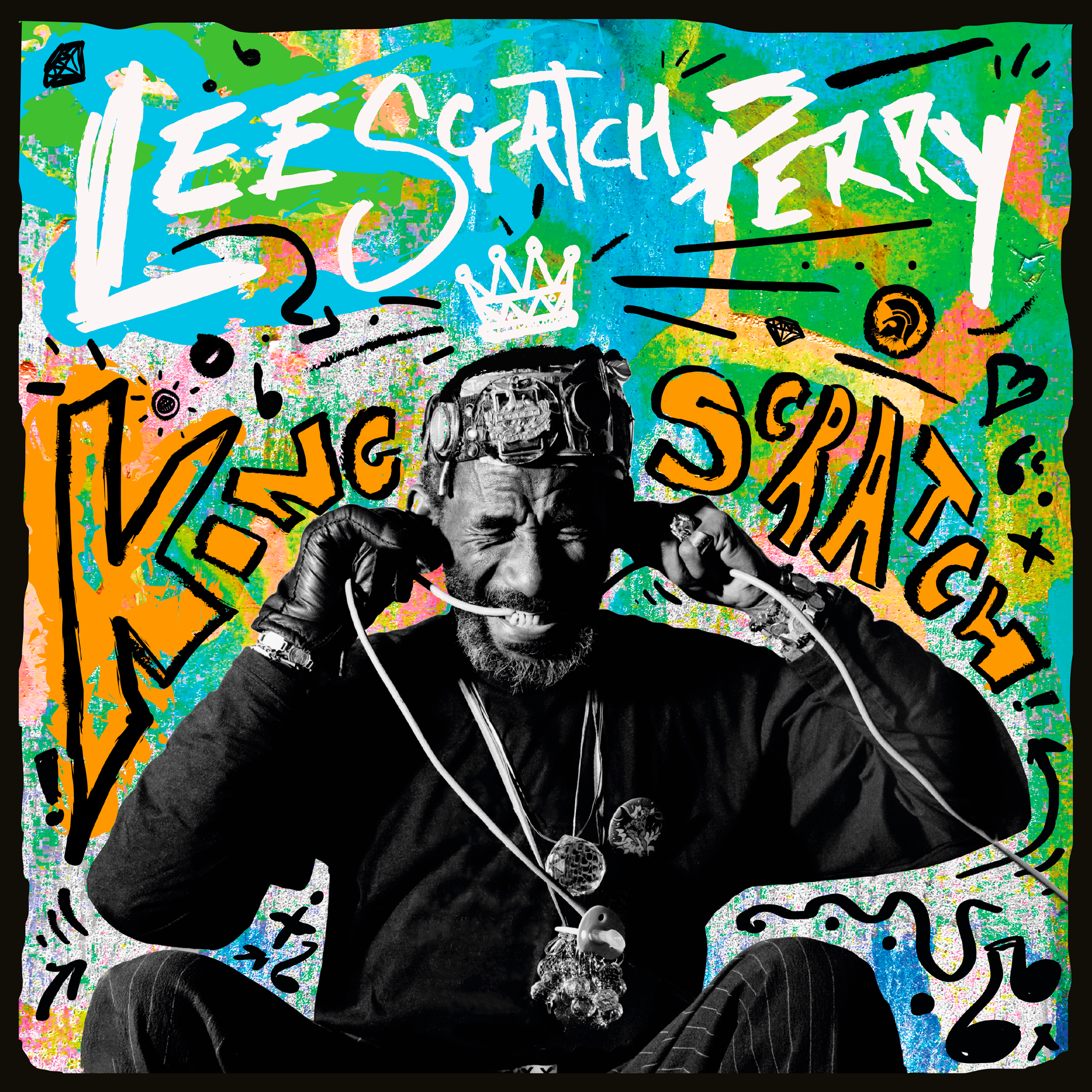 From reinventing ska, to pioneering dub, to producing the greatest reggae albums of all time, and directly inspiring punk, Lee Scratch Perry continued to experiment with sound and rhythm, up until his very last days. Trojan Records compile the legendary music maker's best-known productions from the 60s/70s with extensive mixing duties and extensive notes on the genius of  'The Upsetter' at work.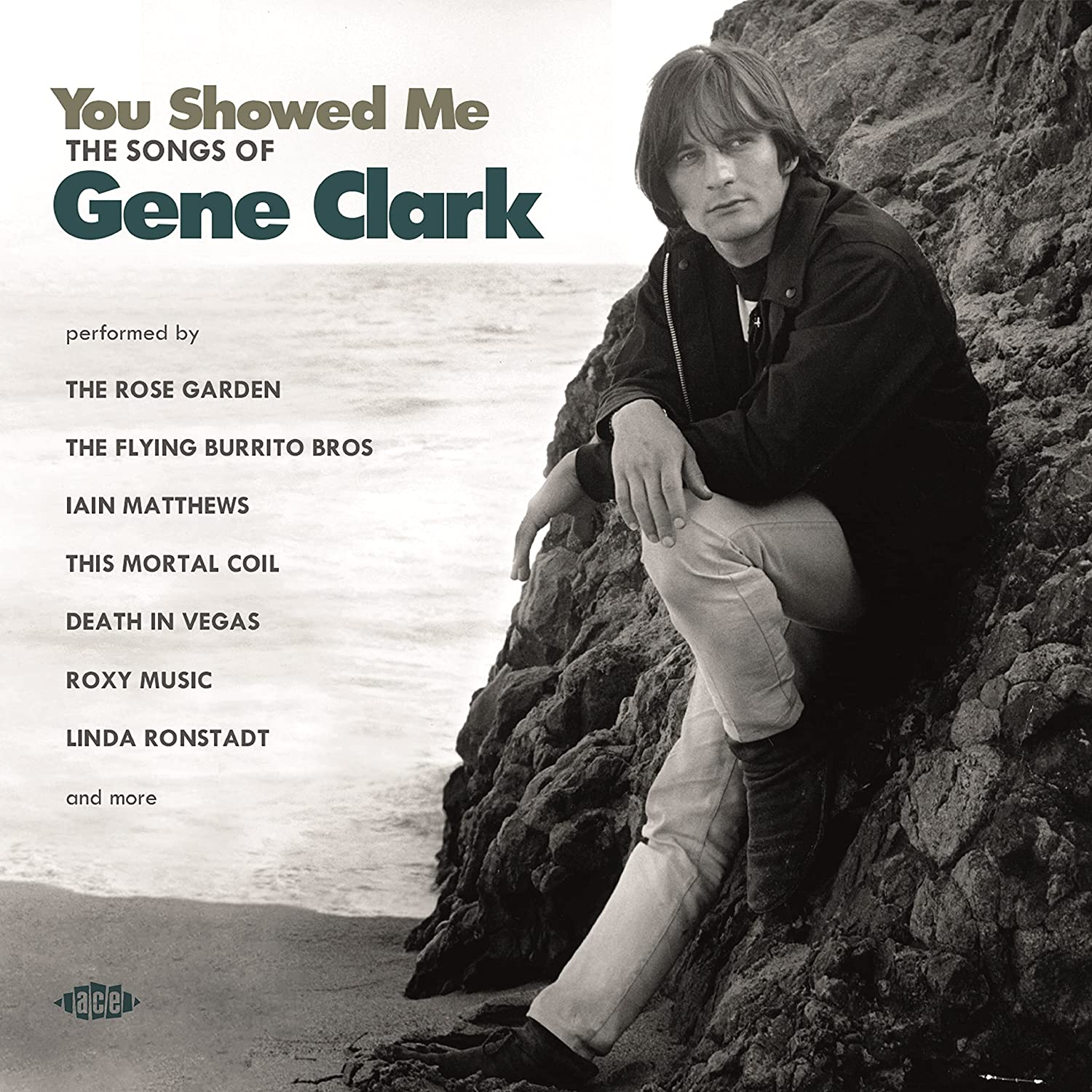 Ace strike again with their songwriter series, giving a comprehensive overview of the aritst in focus' vision. This time under the microscope is Gene Clark, his masterful works of alternative country/Americana and and his unique blending of folk-rock, psychedelic/baroque pop. Spanning Clark's time with folk-rockers The Byrds and his greatest solo hits  this compilation is a complete picture of an artist, packaged with a bumper booklet featuring copious notes by Kris Needs.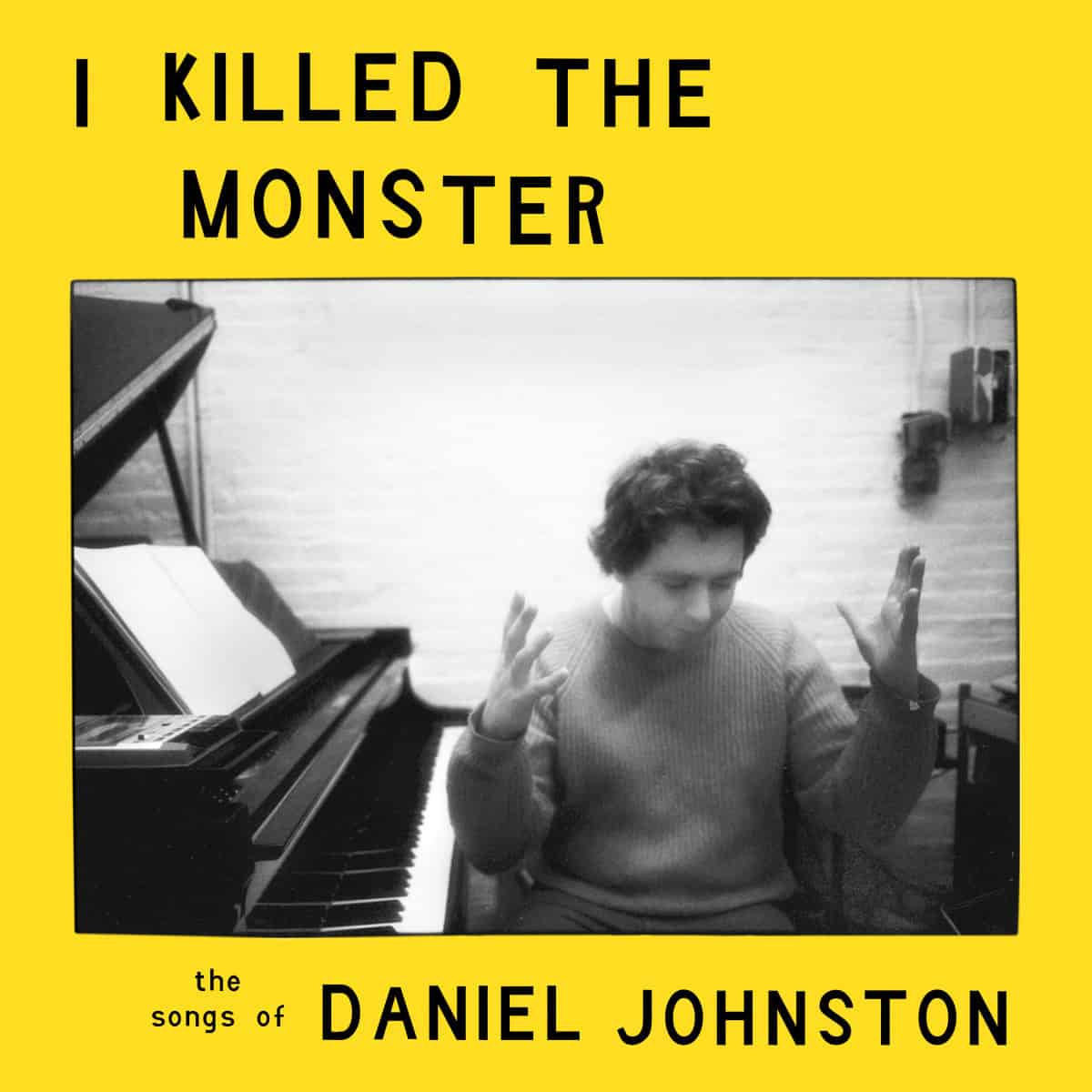 'I'm moving on, I'm getting out
I killed the monster'
Originally released on CD in 2006, this 11-track covers compilation, now making its vinyl debut, is an emotive triumph into the world of Daniel Johnston. Finding some of Johnston's closest devotees in indie contemporaries such as Sufjan Stevens, Dot Allison and Jeffrey Lewis. This extraordinary LP revisits and celebrates the intriguing artists disarming style which has had such a far-reaching and lasting impact on indie today. Leading the proceedings is renowned producer and Shimmy Disc label founder Mike Kramer who produced some of Johnston's most classic LPs in his legendary Noise New York recording studio in the 90s.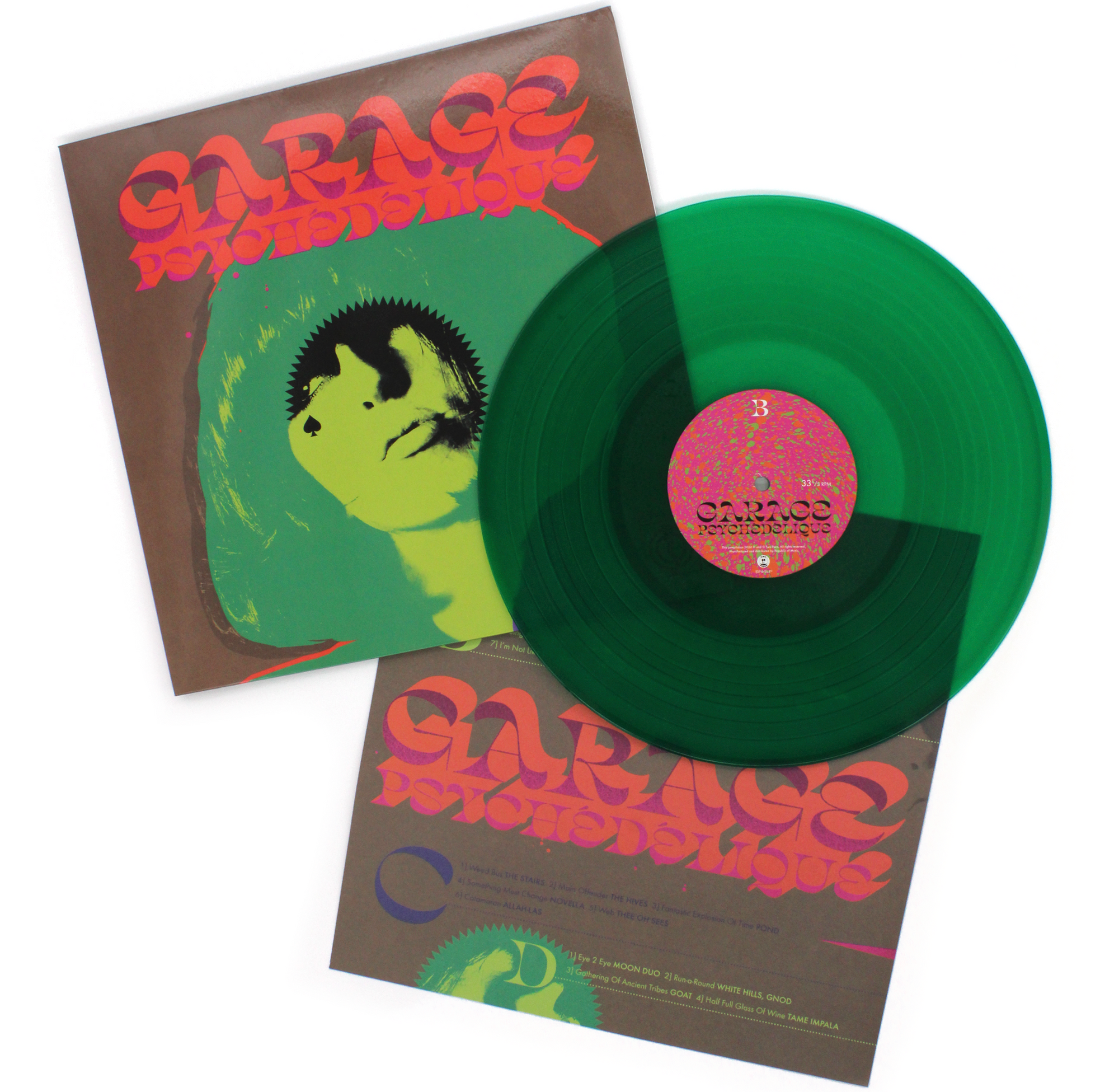 Two-Piers bring you the second installment in the series Garage Psychédélique (The Best of Garage Psych and Pzyk Rock 1965-2019), a rabbit hole of discovery down the garage-psych scene, this celebratory comp features the likes of The Sonics, Bogeyman, 13th Floor Elevators, MC5, Harry Nilsson and more. These are bands that blazed a trail for the rest to follow with their eccentric stylings and blistering pace. An electric and addictive ride to get stuck into.
---
Reissues of the Year 2-10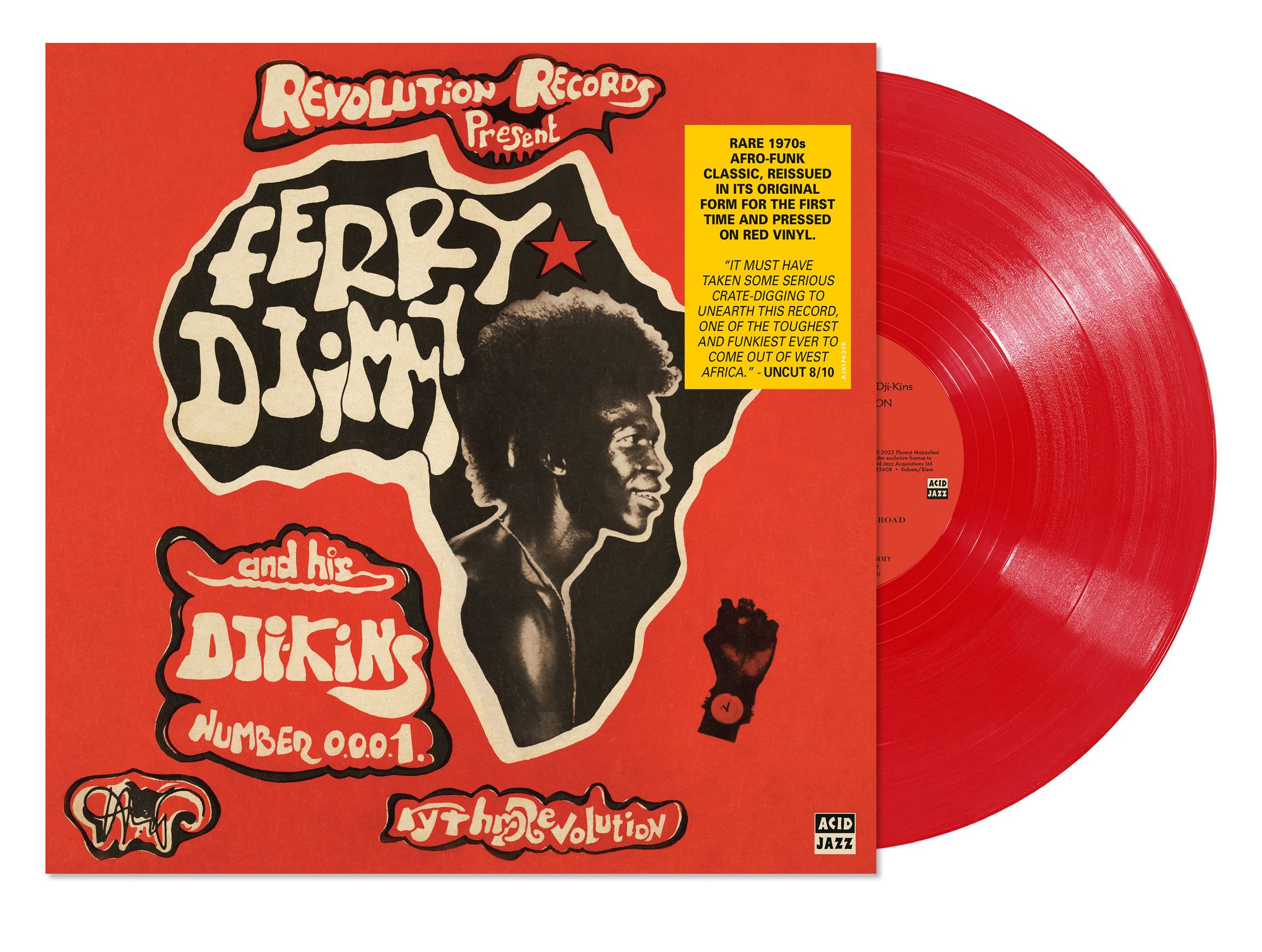 A lost Afrobeat classic recorded for Benin's Communist revolution, Ferry Djimmy's Rhythm Revolution is true gold unearthed by way of sound.  A mysterious and alluring figure Djimmy Ferry was a former schoolteacher, boxer, friend of Fela Kuti and Muhammad Ali, and bona fide funk maestro and music maker. Shrouded in mystique Djimmy's raw African rhythms are rarities in every sense of the world as it was rumored has that less than two hundred copies of Rhythm Revolution survived a late '70s fire, making its existence today something to be celebrated. Rare and truly unique Afrobeat, for any fans of the genre or world music, you must get your hands on this famed artist's work - one of the deepest slices of African funk ever cut.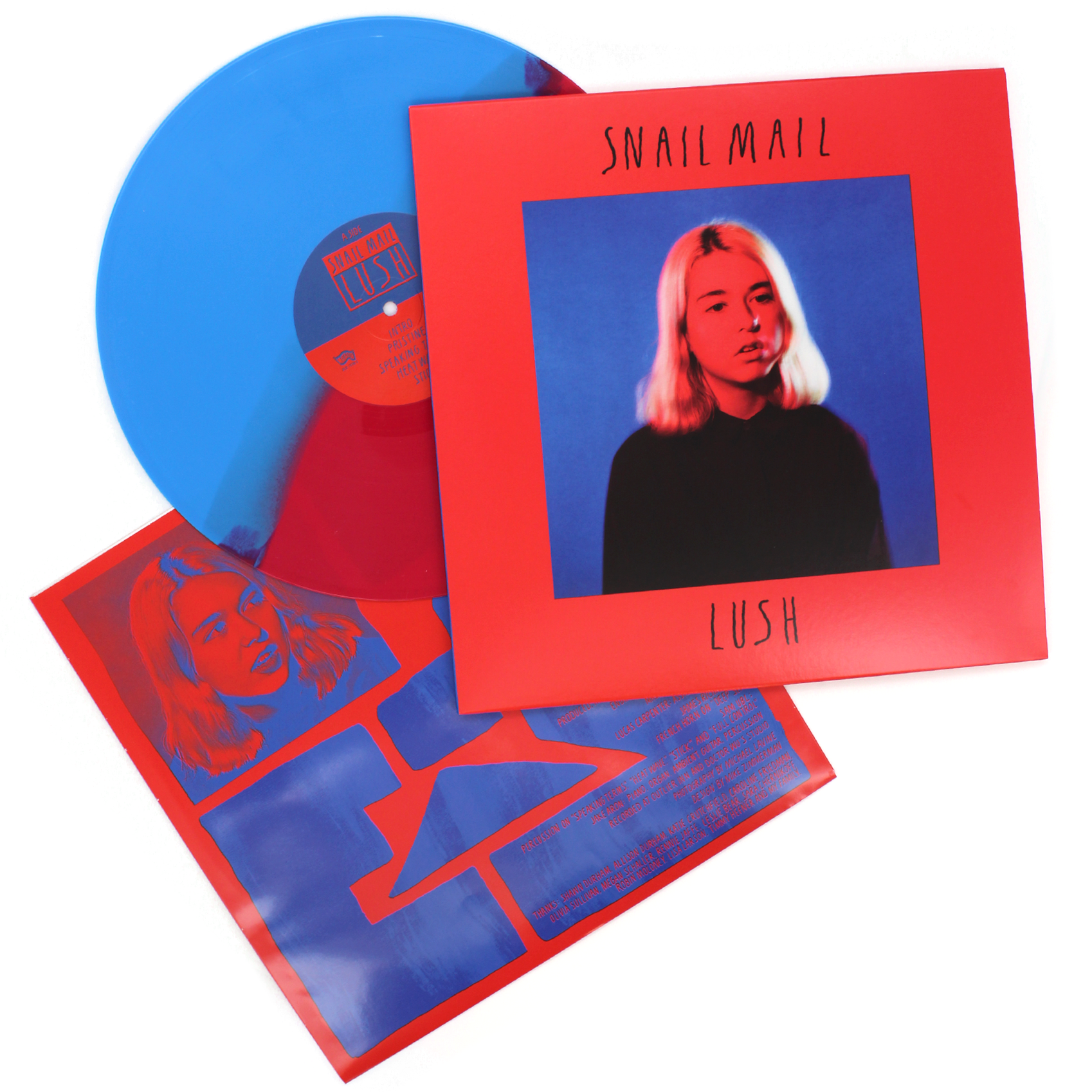 A modern classic - Snail Mail's debut album Lush, originally released in 2018 is an emotional rollercoaster that we are willing to ride again and again. Snail Mail's voice is the definition of her album title, lush, sad but explosive, ready for its listeners to seep into, sad but explosive, dynamic but controlled. This beautiful blue and red split vinyl is here to make sure this physical pressing is looking as good as it sounds, and we can't think of a better contemporary essential deserving of this loving refresh.
EXCLUSIVE: Blue and red split vinyl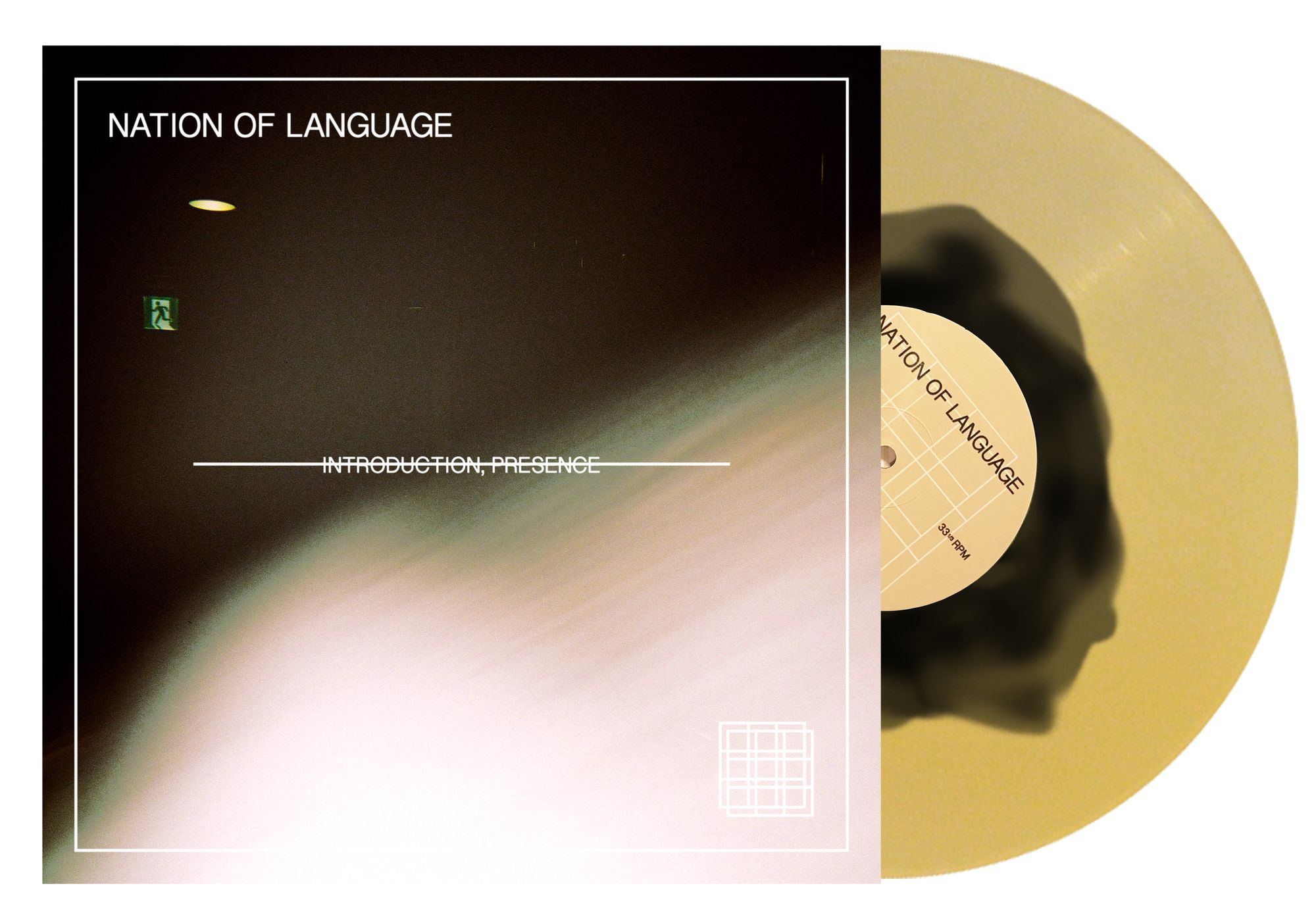 A much-lauded band throughout Rough Trade staff, we can never get enough of Nation Of Language and everything that they do. Their gloom pop debut album Introduction, Presence is where it all kicked off, the first Introduction to the band's masterful synth work and beautiful, blissed-out new wave sound. Doused in nostalgia, drums and an elegance we can't help being drawn back to, Nation of Language firmly establishes a timeless sound which we can firmly say we will be happy to indulge in endlessly.
EXCLUSIVE: Black and tan yoke vinyl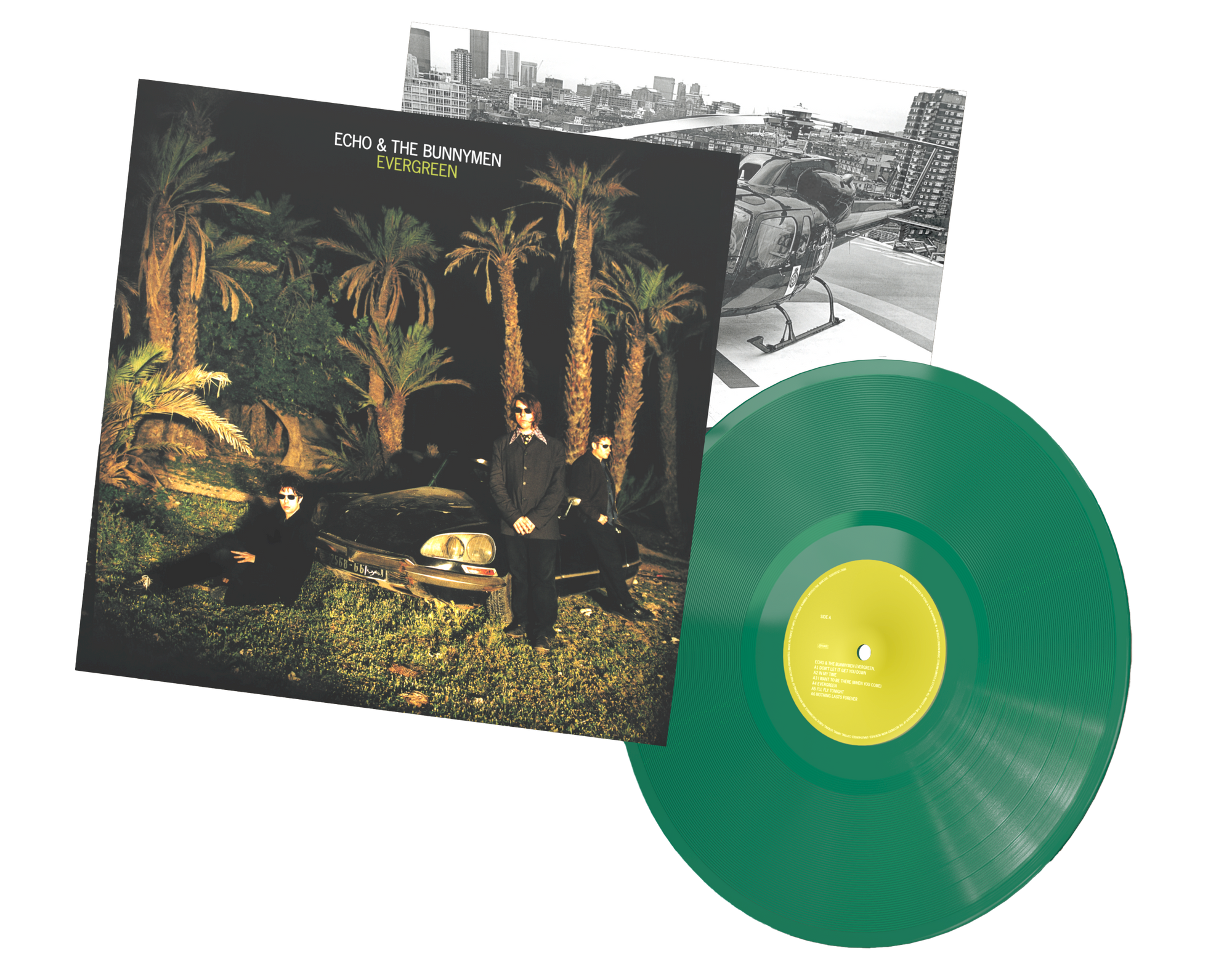 The best of the Bunnymen, Evergreen retains the triumphant glow it entered the scene with. A return to form after their disbandment in 1993, their 1997 album became their fifth album to enter the Top 10 of the UK charts, marking a critical and commercial renaissance for the band after more than half a decade's hiatus. Now remastered The Mersyside rocker's notable comeback album will arrive on vinyl for the first time, and suitably we celebrate this milestone in their journey with our very own green vinyl version of this seminal album.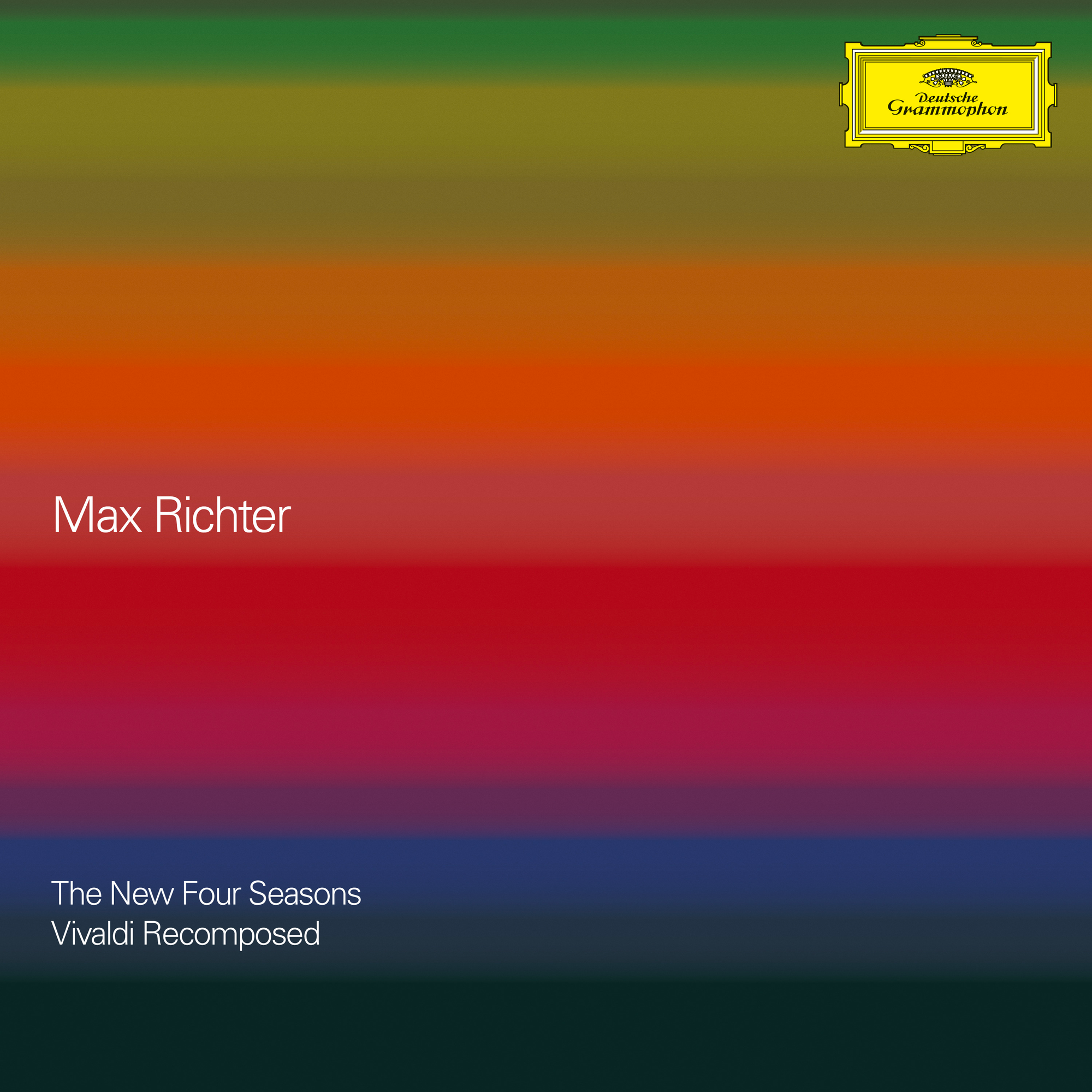 Joining up with Chineke! Orchestra, a groundbreaking British ensemble consisting of majority Black, Asian and ethnically diverse musicians, and brilliant soloist Elena Urioste, Max Richter gives us the chance to hear Vivaldi's Four Seasons for the first time all over again. A decade after his first wildly successful rework of Four Seasons, Richter revisits this composition again, an alternate rendering presenting an epiphanic soundworld. Produced on an analogue mixing desk, with the composer himself playing an early 70s Moog, Richter matches the earthy feeling of Vivaldi's gut strings alongside electronic elements. A true masterclass in bringing the past to the present and vice versa.
'Because Black people will be in the street looking for a brighter day
The revolution will not be televised'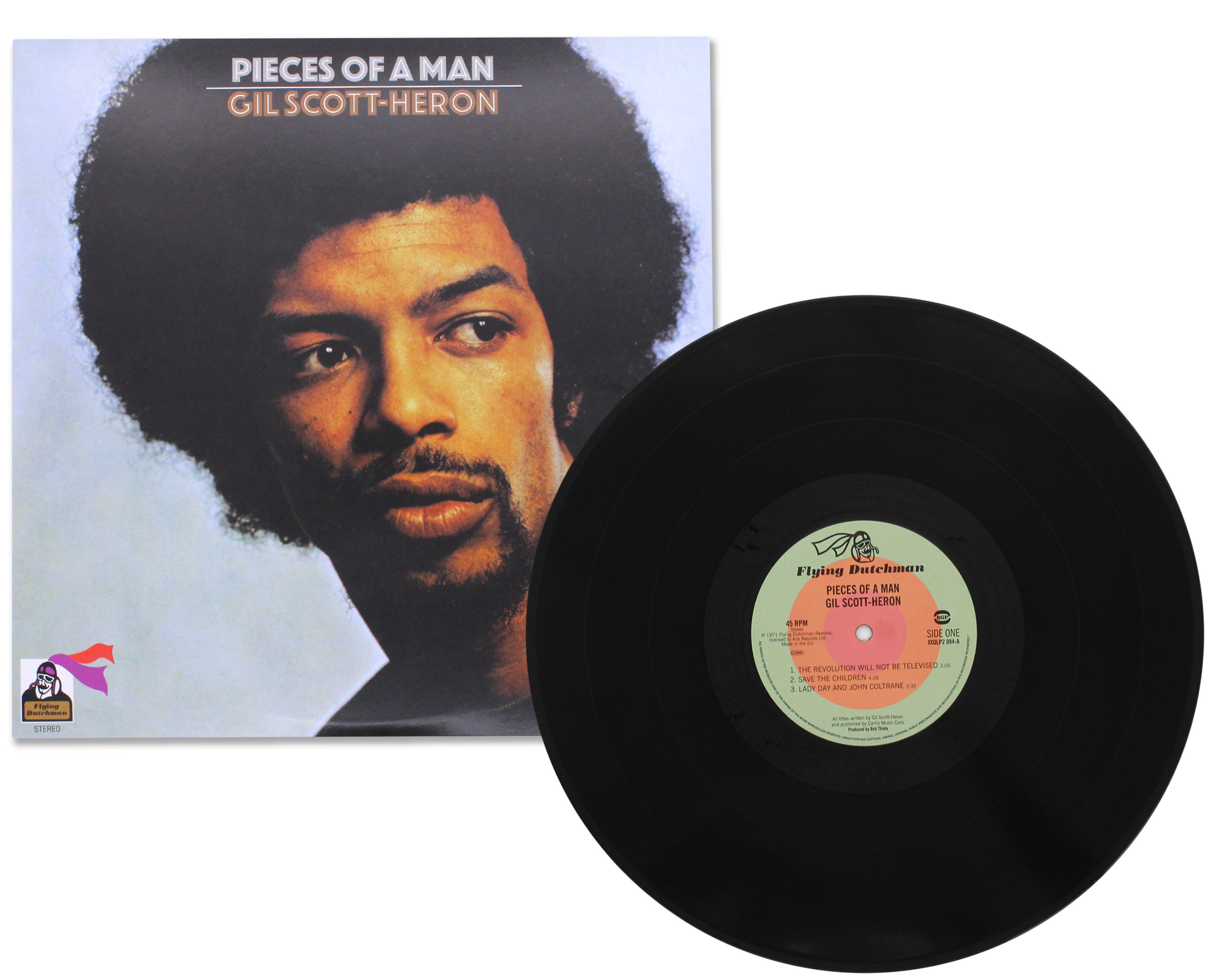 Combining R&B, soul, jazz proto-rap and political truths, Gil Scott-Heron's Pieces Of A Man is one of the most important albums in the history of Black American music. Characterised by a political and social commentary way before its time, Gil Scott was a no-nonsense musician who defined jazz rap with his soft-spoken free form with a radical clarity. Featuring many of Gil's most important early songs including Home Is Where The Hatred Is, Lady Day and John Coltrane and The Revolution Will Not Be Televised, this vital reissue collects the masterworks of one of the best poets America has ever seen. The music is as powerful today as when it was first released. A Rough Trade Essential and a must-have for any collector.
International Anthem Recording Co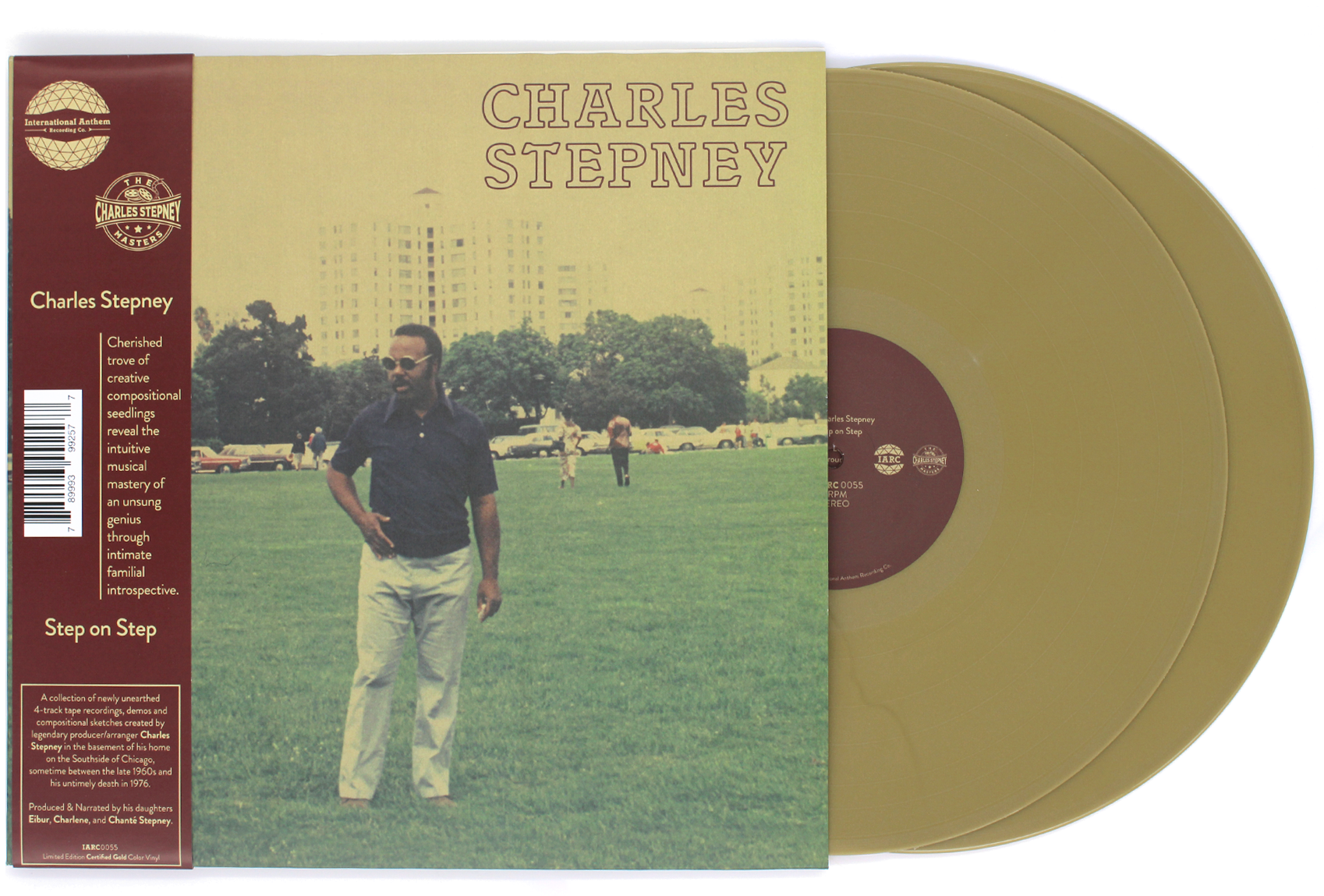 A unique brand of baroque soul which the world needed to hear. Dug out of the south Chicago basement, Stepney's signature sound couldn't be more homegrown, with Step On Step a journey through 23 bare-bones, demo-style home recordings. From compositions for Earth Wind & Fire to orchestral arrangements for Minnie Riperton and Howlin Wolf, Stepney's talent is beautifully showcased on this fine compilation through demos and dancefloor numbers. A well worth visiting expose of an underappreciated artist whom all musos should be acquainted with.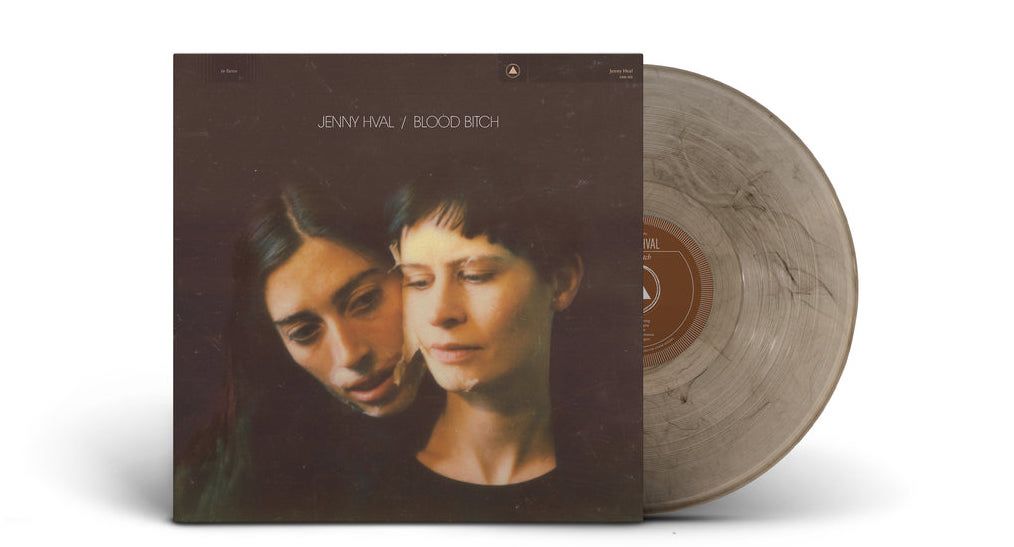 Another gift from our good friends at Sacred Bones Records, Jenny Hval's sixth studio album is reissued in all its haunting and ethereal glory on clear smoke vinyl, as part of Sacred Bone's 15th-anniversary celebrations. The avant-gardist's sixth studio album crosses the boundaries of art and pop, with markedly non-traditional arrangements incorporating elements of poetry, prose writing, performance art, and film. A focused album with revelatory themes around stigmas associated with the female body, this is a key album from Hval's catalogue to return to, showcasing her visceral creativity and experimental spirit.
EXCLUSIVE: Clear smoke vinyl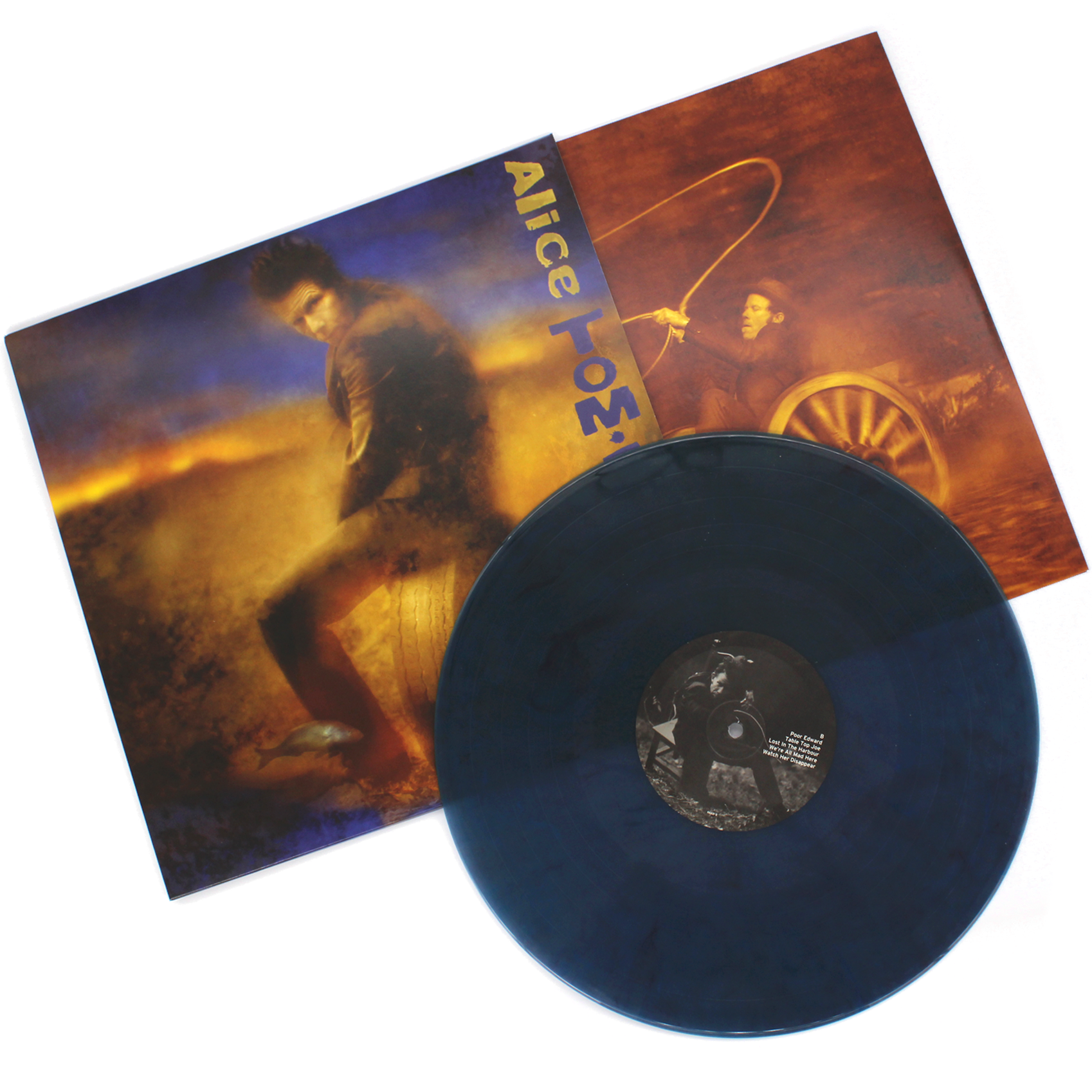 A real highlight in the troubadour's extensive catalogue, Waits' twin albums Alice and Blood Money were lovingly revisited on Rough Trade Exclusive vinyl as they reach the 20-year mark. Loosely inspired by Lewis Carroll's Alice in Wonderland, Alice is a standout, inviting us into Tom Wait's own wonderland, taking inspiration from feelings remembered and dreams recalled after reading Alice in Wonderland and co-writing the songs for an opera with his wife Kathleen Brennan. Seen as a long-lost treasure of Waits' collection we are glad this fantastical creature has made its way back to us on translucent blue - a glorious pressing for a glorious record.
EXCLUSIVE: Translucent double 180-gram blue vinyl with etched d-side
---