Headbanging punk meets sensitive moments, as the South London rockers return with new tricks on exploratory new album Food For Worms.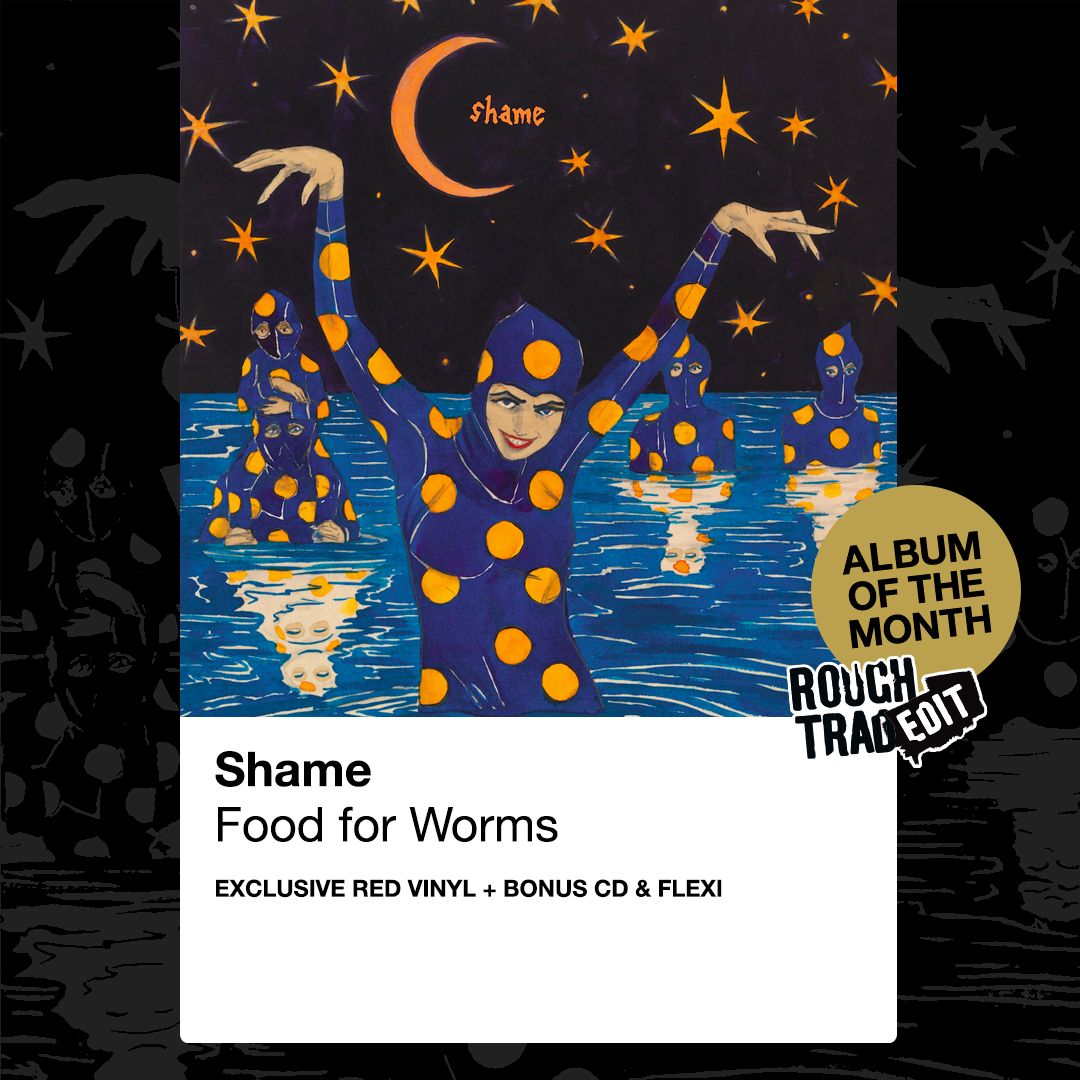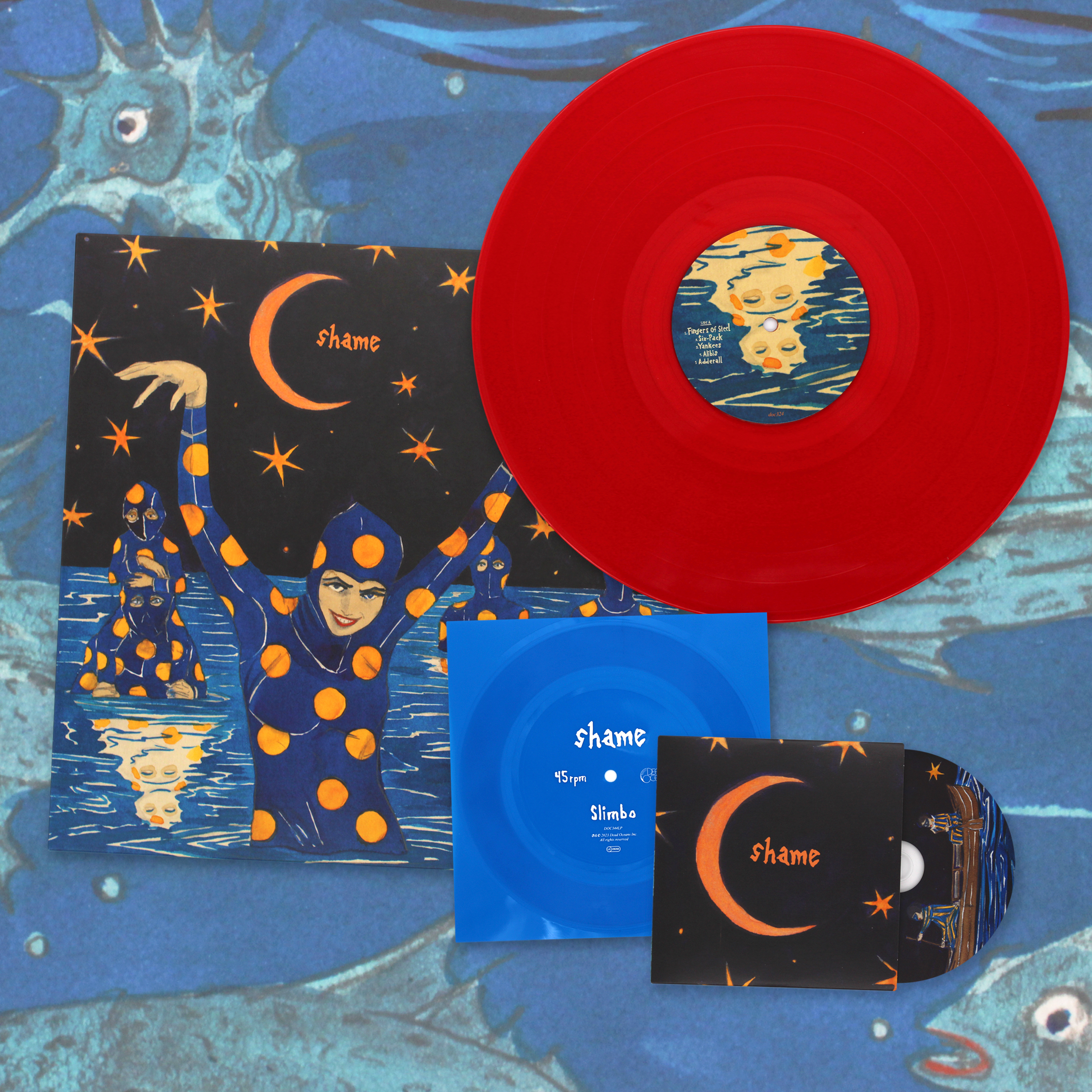 Transparent red vinyl + bonus disc & flexi. Limited copies.
BUY NOW
Who
Vocalist Charlie Steen, guitarist Sean Coyle-Smith, bassist Josh Finerty, guitarist Eddie Green and drummer Charlie Forbes are Shame, a polished five-piece who continue to rise to stratospheric success, renowned for their whip-smart lyrics and raucous energy.
What
Shaped by a series of low-key and intimate live performances of the album's early material, Shame craft a collection of songs with the familiar raw energy and sonic experimentalism we've come to know them for. Now, adventuring into new territories, the band explore a Lou Reed style vulnerability in their lyrics. Helping the album pack a real punch is Mark 'Flood' Ellis, legendary producer (PJ Harvey, Nick Cave, Smashing Pumpkins, Brian Eno, Foals, New Order and more) who oversees a progression of style incorporating more eclectic influences, such as the melodic works of 90s German band, Blumfeld. With a newfound confidence, this is a band who know what they want, enlisting the vocal talents of Phoebe Bridgers to bolster the track Adderall, making brazen use of loud-quiet dynamics and sharing all about their relationship and growth as a band.
With
The Fall, Talking Heads, Viagra Boys, Sorry, Idles