Baxter is back in business. An unflinching narrative embracing the multi-faceted meaning of life whilst seamlessly blending hip hop, pop and punk influences.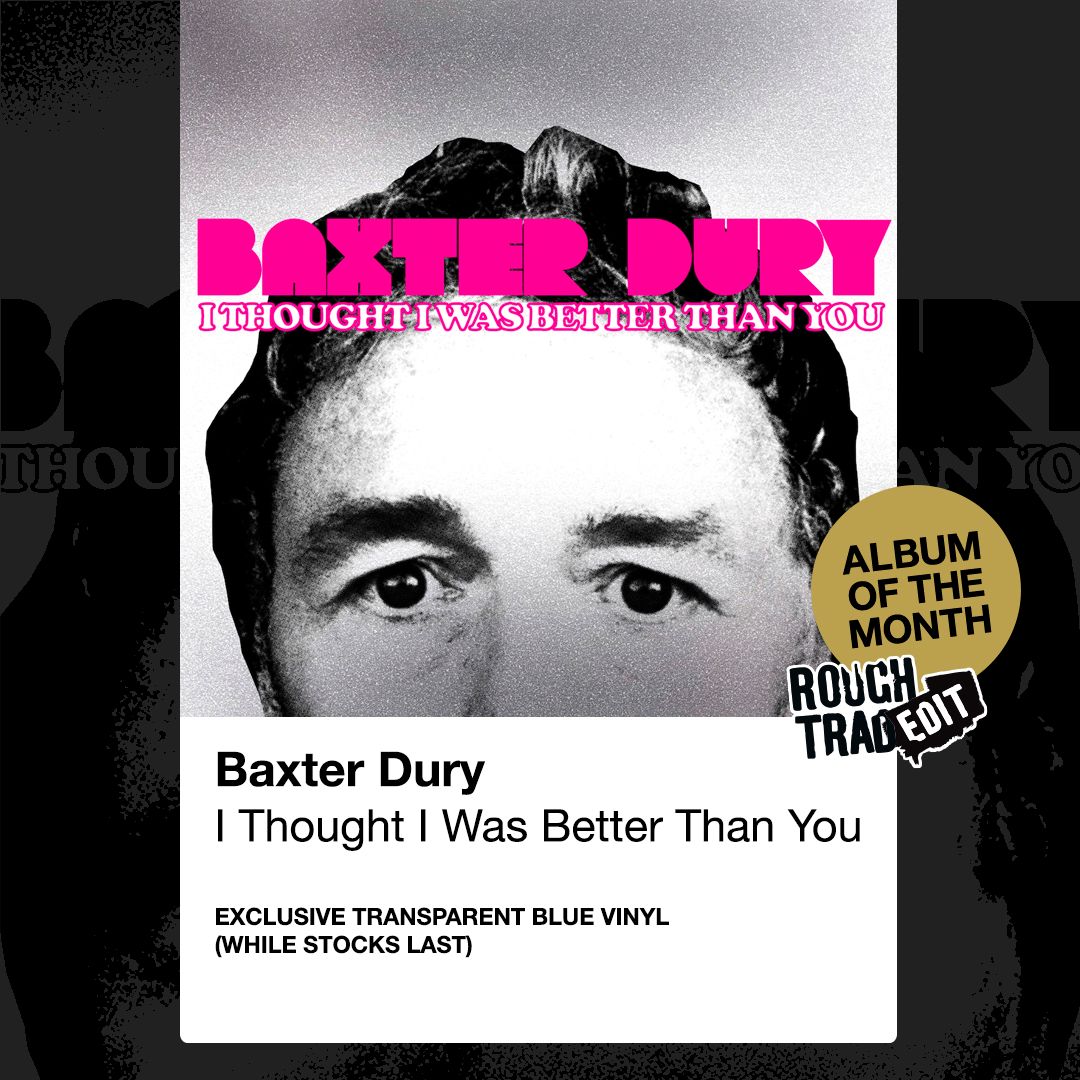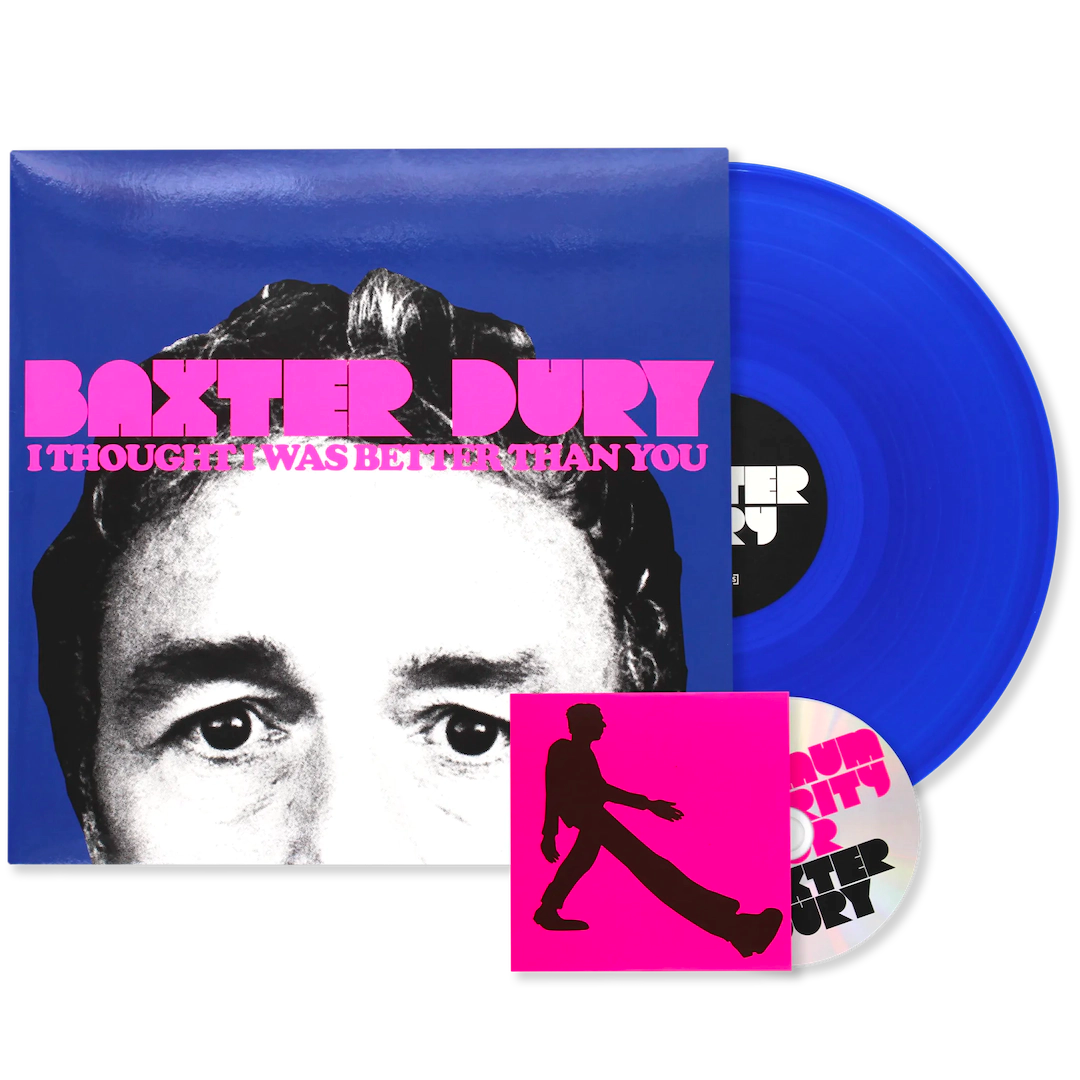 Rough Trade Exclusive transparent blue vinyl. Alternate blue sleeve and includes a bonus CD.
BUY NOW
Who
A sleazy street poet with a penchant for storytelling, it's safe to say musician and author Baxter Dury has a way with words and an openness which is key to his popularity. Heavily inspired by his bohemian upbringing and early introduction to the rock and roll lifestyle, Baxter is an artist who oozes emotional insight and master of real groove.
What
Baxter's sharp-edged pen comes to life over languorous hip-hop beats and his trademark perfect melodies. Waxing lyrical of life's misadventures I Thought I Was Better Than You is autobiographical in nature, building on the blocks of Baxter's literary work and the release of Chaise Longue in 2021. Although reflective of the past Baxter only strides forward with this release. Whilst Baxter continues to draw undoubted comparisons to his well-known musical heritage and birthright, this release still very much holds its own, a passionate creativity and rugged individualism.
"Really, it's about being trapped in an awkward place between something you're actually quite good at, and somebody else's success."
With
Sleaford Mods, Dry Cleaning, Arab Strap