A compelling 9-song post-punk project, projecting all the excitement and energy of a very present young band and a strong hint of the brilliance to come.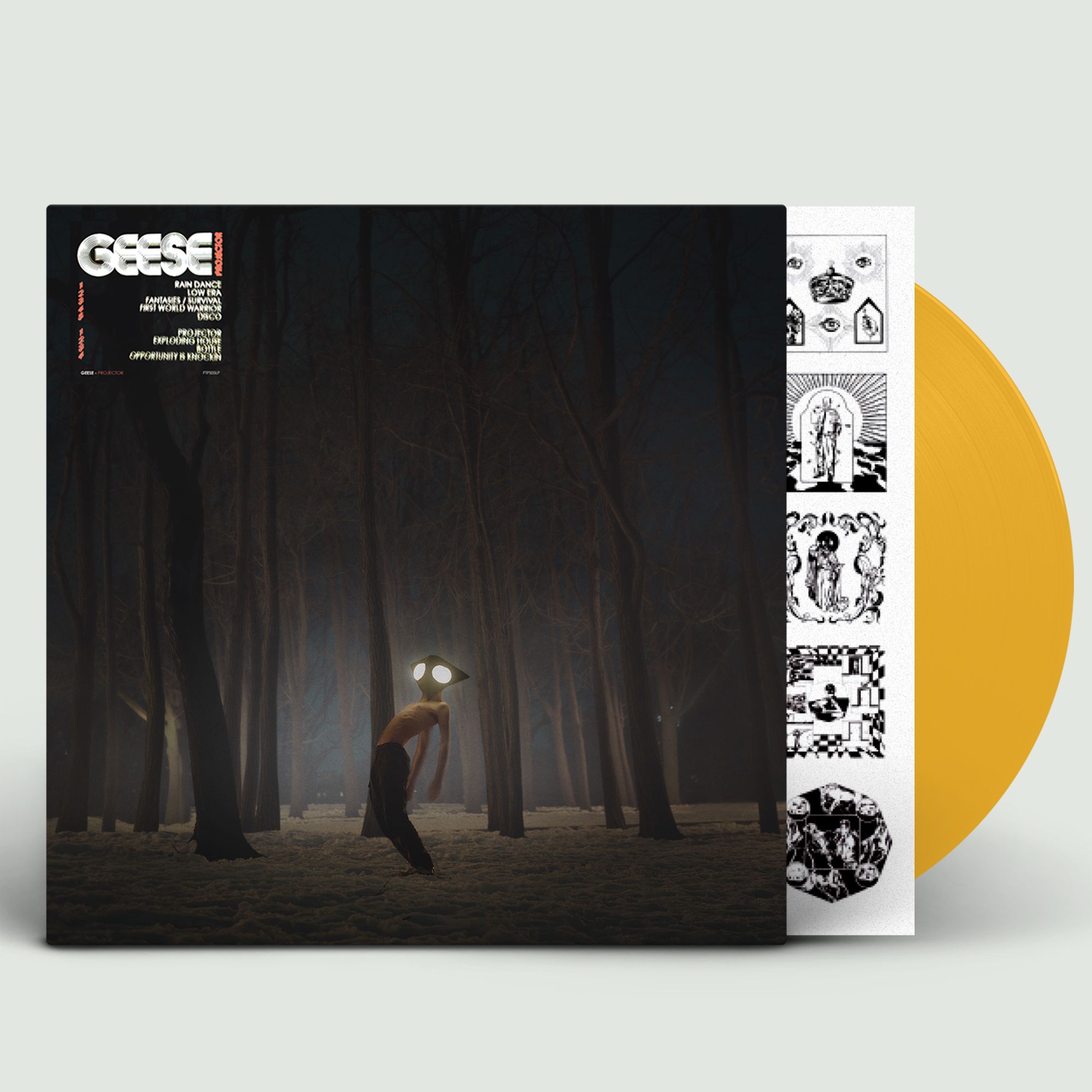 Who
Five teenagers from Brooklyn, NYC with the ambition to make music by any means necessary. Friendship lies at the core of the post-punk project with the young members of Geese - vocalist Cameron Winter, guitarist Gus Green, guitarist Foster Hudson, bassist Dom DiGesu and drummer Max Bassin, meeting at high school and first recording in a home studio out of a basement.

Ahead of being crowned our Album of the Month, Geese featured as part of our Rough Trade On The Rise curation earlier in the year.
What
Addictive and raw beats inspired by psychedelia and percussive melodies. A post-punk ethos influenced by bands such as Pink Floyd, Radiohead and Yes. The immaculately constructed Projector brings together frenetic guitar and poetic lyrics - the perfect combination of anxiety and bliss.
A Rough Trade Albums Of The Year Top 100 album.
With
Shame, Black Midi, Yes