Following the publication of his first book, we caught up with British rapper, singer and songwriter Wretch 32 for a quick-fire insight into his lessons on lyric writing, his creative process and personal experience as told in Rapthology.
Specially signed copies of the book are available for purchase from Rough Trade UK.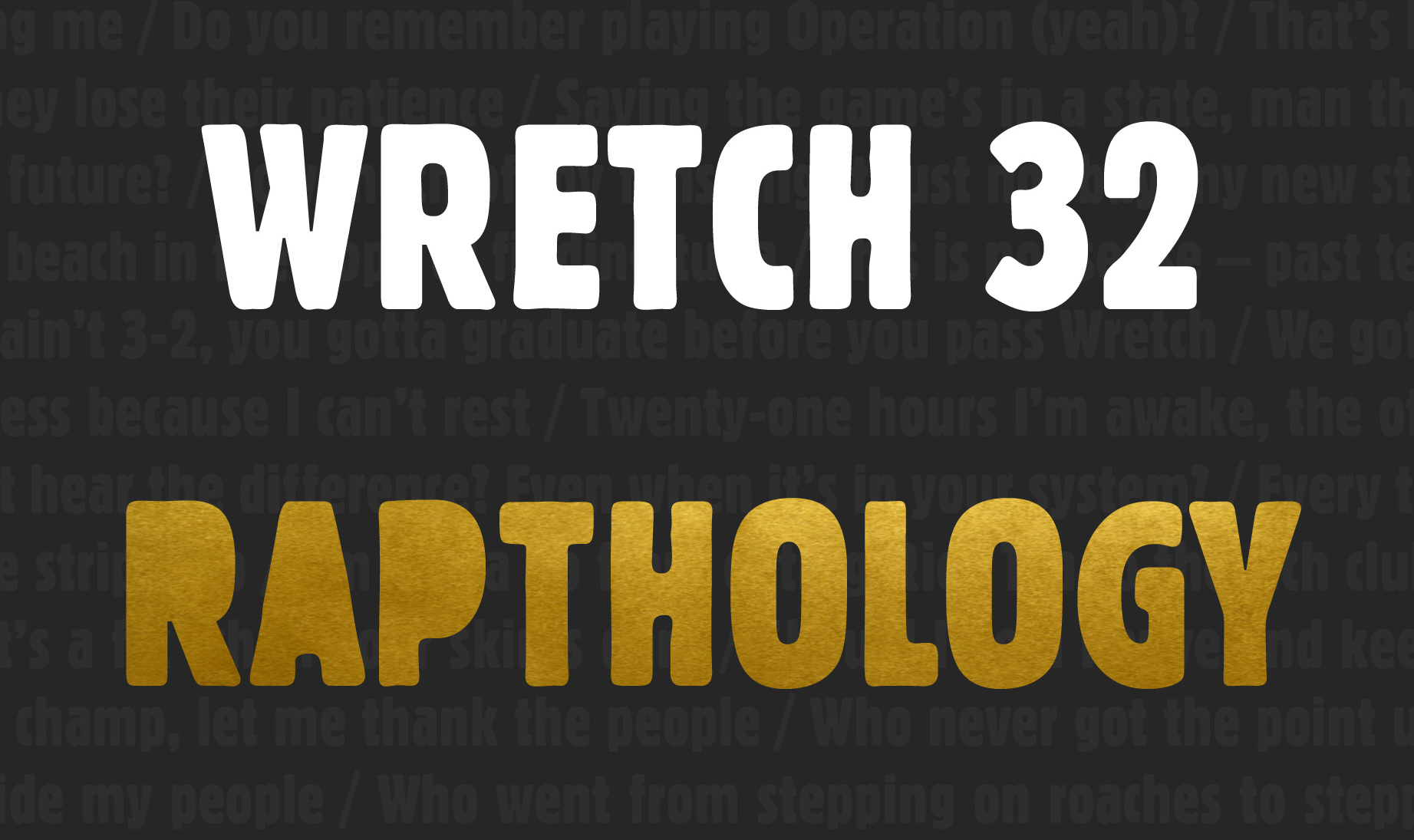 Congratulations on your very first book! It's a brilliant read and beautifully constructed. From inception to completion, how long did Rapthology take to write? Has writing a book been an ambition for some time?
Thank you, you're a champion! It took 9 months to complete, yeah kinda always been in the back of my mind and it was just about transitioning it to the front and making it a priority.
I think it's really important to say that your book isn't just any autobiography, titled Lessons in Life and Lyrics, it's described as part autobiography, part guide to creativity and part cultural history. In the introduction you describe how lyrics themselves are lessons on life and that writing can stop you being a victim of your own experience. Writing the book, you must have learnt a lot about yourself. Did it open up a door to share experiences you might not be able to communicate in the same way through music?

Yeah because I have more time to ponder and to dig a bit deeper whereas with music songs are only 3 minutes and you're almost restricted by tempo, but the book was free flowing.
You also say that education is failure if the student only gets as good as the teacher and that you hope that by reading this book, it will inspire people to write, possibly even better than you. From the off, the book is incredibly empowering and it's also not essential for the reader to be a fan of rap. There is so much material within Rapthology that can be related to, that can be applied to our own lives. Was it important for you to create something that is as accessible as possible?
I just wanted everyone to be able to enjoy this experience as I feel it's something that can create more conversations and lead in to other avenues like education, so it was important for everyone to be able to digest it.
With fame, often comes expectation. You write in the first chapter about how you always had confidence growing up. I wondered how that confidence might have been knocked or questioned, not only through publishing your first book, but also writing music in general?
I'm always mad confident, I'm confident in myself I'm confident in my abilities and I use every opportunity to show prove. I like to step in different arenas to see if I can be as valued as I am in my own.
For anyone just starting out on their journey, what's the best piece of advice your own practices have taught you?
Just starting is the best thing as sometimes we're our worst enemy as we often talk ourself out of approaching the starting line. I think the key is to get started and every door should encourage you to keep going because you never what's on the other side.