Our 2022 list is a reflection of the past 12 months in music, focusing on those releases available on the vinyl format, informed by the discerning Rough Trade community made up of customers, artists, labels and staff.
This list is a combination of what has been most in demand over the Rough Trade counter and what has been lusted, loved and lauded over, and reflects the variety across the shop's record racks and our diverse customer base. The Vinyl Albums of the Year list celebrates an adventurous and compelling mix of albums and artists from across the broad musical landscape of 2022.
Here's the Top 20 Vinyl Albums of the Year 2022 list (full Top 100 here), with details of the exclusive recordings released to celebrate, available only at Rough Trade NYC, in-store and online:
---
Album of the Year
Upon receiving news of Rough Trade NYC's accolade, The Smile gave this response:
"We want to thank Rough Trade (NYC) for considering us for Vinyl Album of the Year, it means a lot. Independent record stores and labels remain islands under threat, but are absolutely essential to finding new music, music that exists away from homogenous clean universe of infinite repeat that we are subjected to without being asked. We rely on independent music stores as much as others to find inspiration, to be challenged and to remain excited and surprised by music. Music will be nothing without such independence - rendered meaningless fodder , cheap disposable furniture in a store that nobody notices and nobody cares about."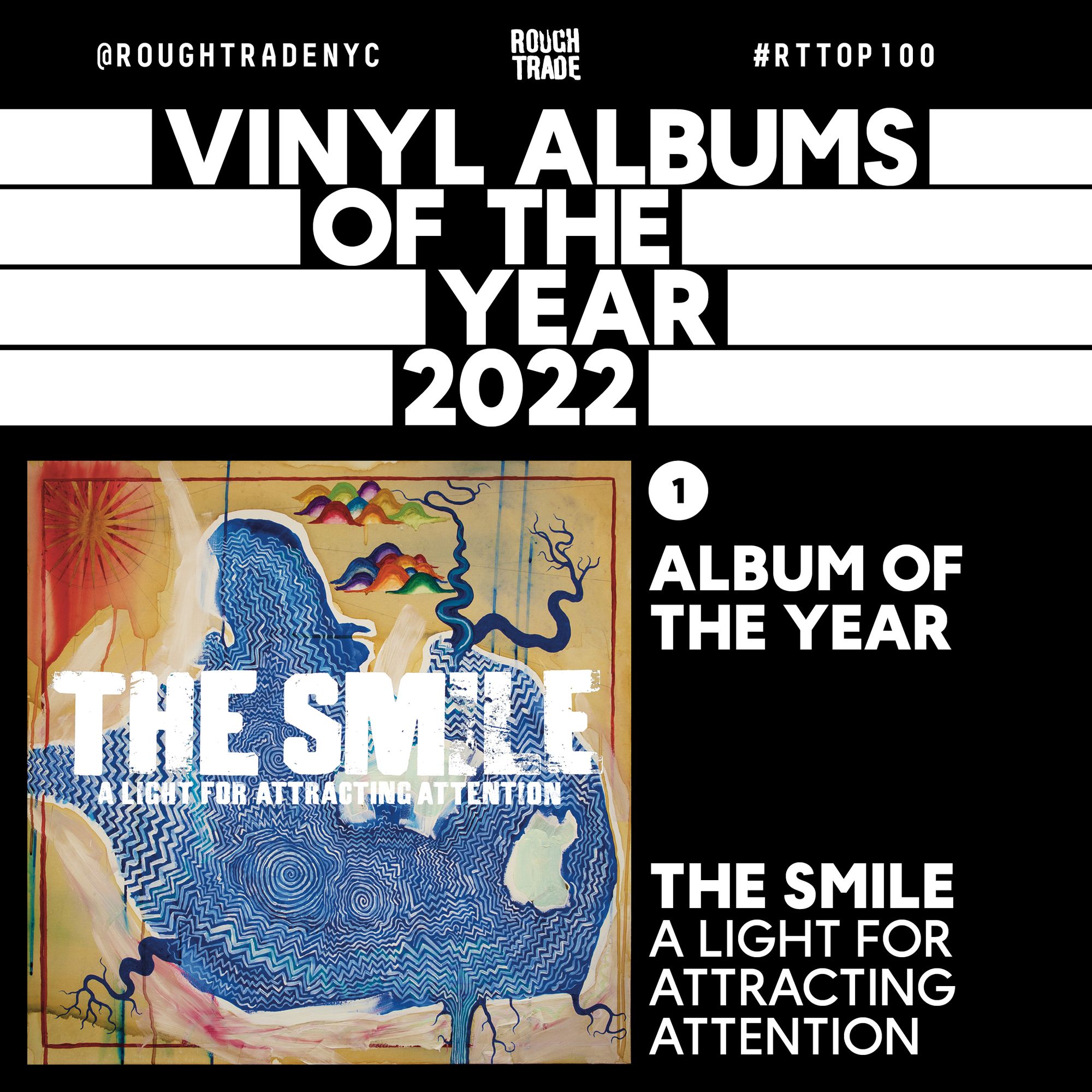 The debut album from new project The Smile, comprising of Radiohead's Thom Yorke and Jonny Greenwood along with the massive addition of Sons of Kemet drummer Tom Skinner, is a literal light in the dark, a super-collision of massive talent among three musical geniuses.
Radiohead fans, like myself, are more than satisfied with this project not only for its members but for its diverse sound combining Skinner's eclectic drumming of, Thom Yorke's unmistakably pristine echoing vocals, and Greenwood's noisy, roaring guitar and orchestral flourish. The Smile, a name influenced by the sly toothy grins of enemies, has already paved a righteous path with their debut. Receiving an 8.6 from Pitchfork, A Light for Attracting Attention rightfully takes its place as our Album of the Year.
Favorite song? The goose-bump inducing orchestral masterpiece "Pana-vision"
Olivia, US Marketing Coordinator
EXCLUSIVE: A Light For Attracting Attention Double LP Smoky Color Vinyl + Alternative Artwork Gatefold Sleeve AND 10" EP, Open The Floodgates (Reading of Blake's Poem By Cillian Murphy) & The Hairdryer (Live from Magazine, London)
---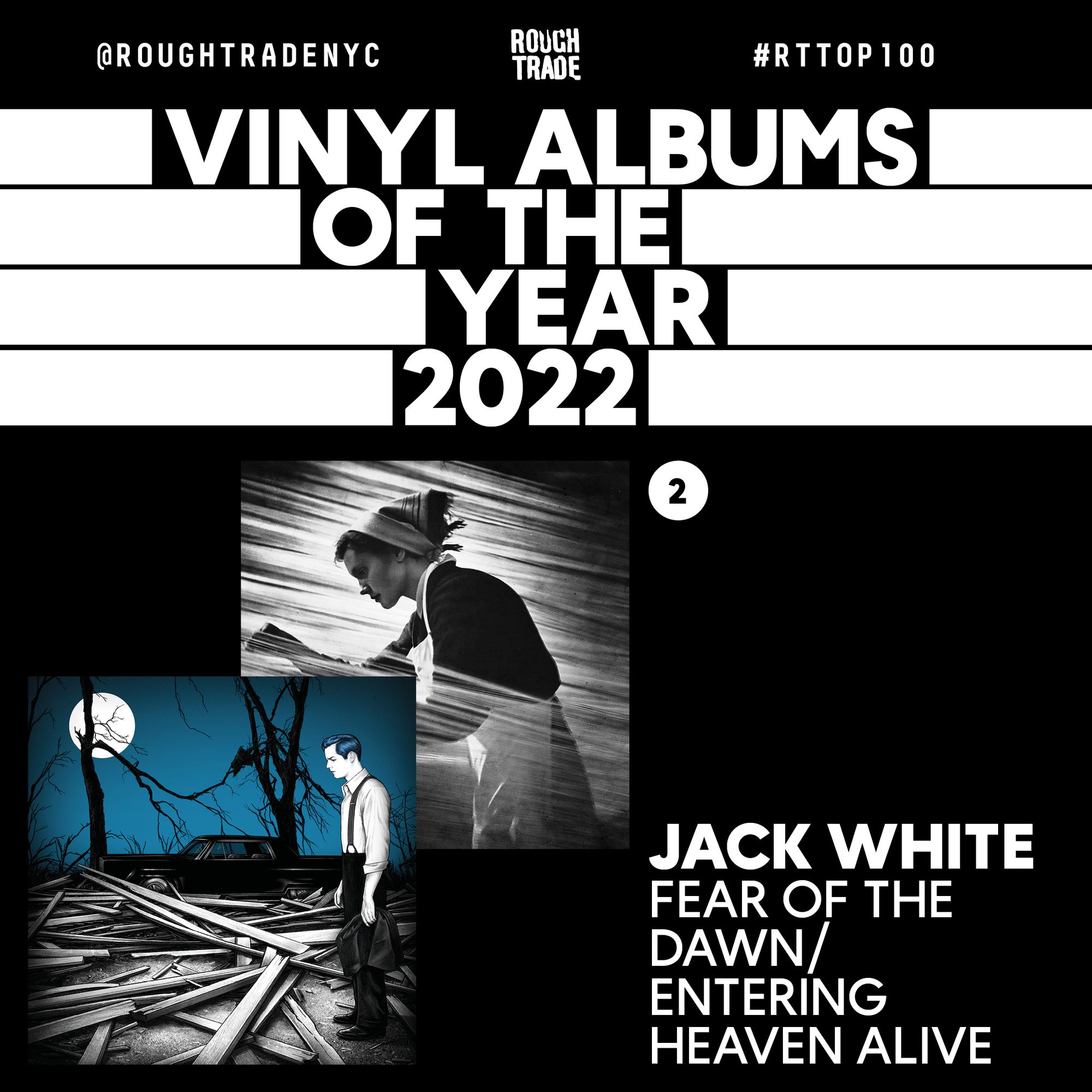 Fear of The Dawn and Entering Heaven Alive come on limited edition, Rough Trade exclusive splatter vinyl. Released for the first time, White's performance on Damien Hirst's Soho London office balcony on the night of Third Man London's September 2021 grand opening comes on classic black vinyl.
EXCLUSIVE: Jack White Triple Vinyl Collectors Set, featuring his two hit albums from 2022 Fear of The Dawn / Entering Heaven Alive, plus a Live from Marshall Street bonus LP.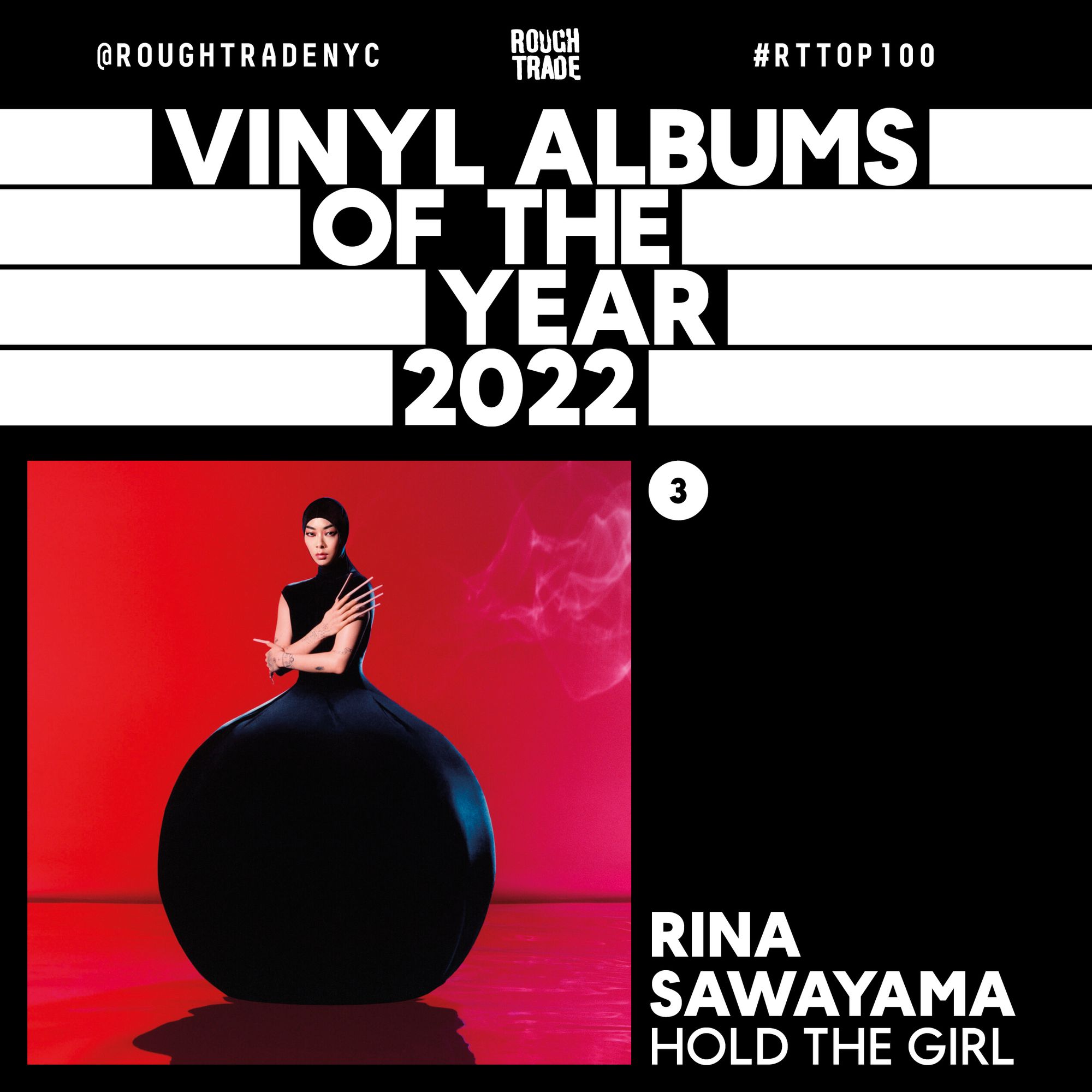 Rina Sawayama truly slayed with this one. Such an incredible, thoughtful, powerful album on what it is like to reparent yourself not just as someone who lives with trauma but specifically as a queer person attempting to heal their inner child. The vulnerable (minor) feelings on this album resonate with so many listeners, and I could not be happier that Sawayama shared this with us.
Beans, Rough Trade NYC
EXCLUSIVE: Hold The Girl, LP (Lemonade & Black Color); RINA, re-pressing of Rina Sawayama's long out of print 8 track mini-album, Rina, from 2017 on orange and blue marbled 12' vinyl.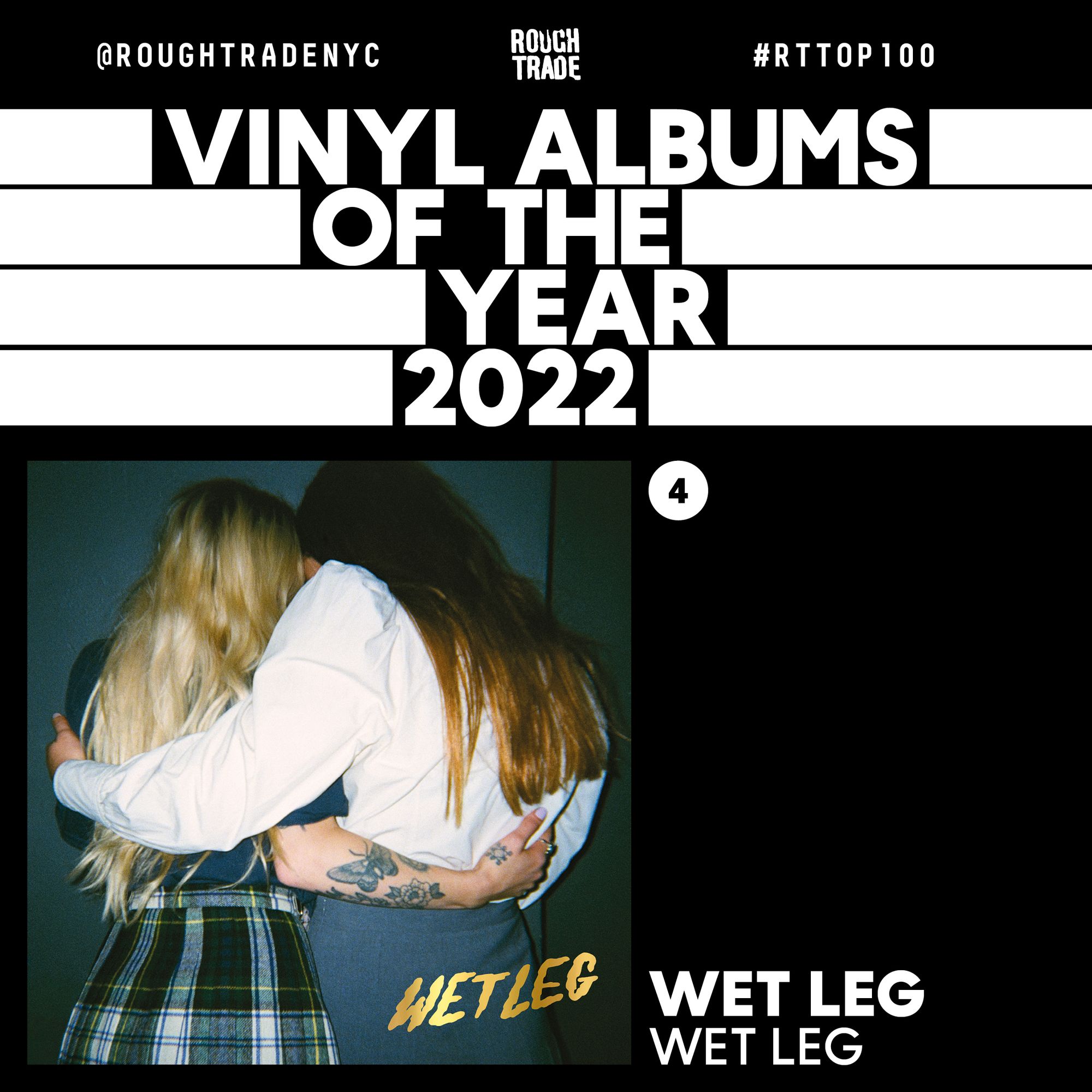 Right from the start of Wet Leg, Teasdale and Chambers focus was fun, and a dry sense of humor ripples through the album. Wet Leg is sad music for party people, and party music for sad people. It is cathartic and joyful and punk and scuzzy and above all, it's fun.
EXCLUSIVE: Wet Leg LP, (Gold Color Vinyl) with Spine Sleeve, Gold Foil Block and 4-Page Lyric Insert.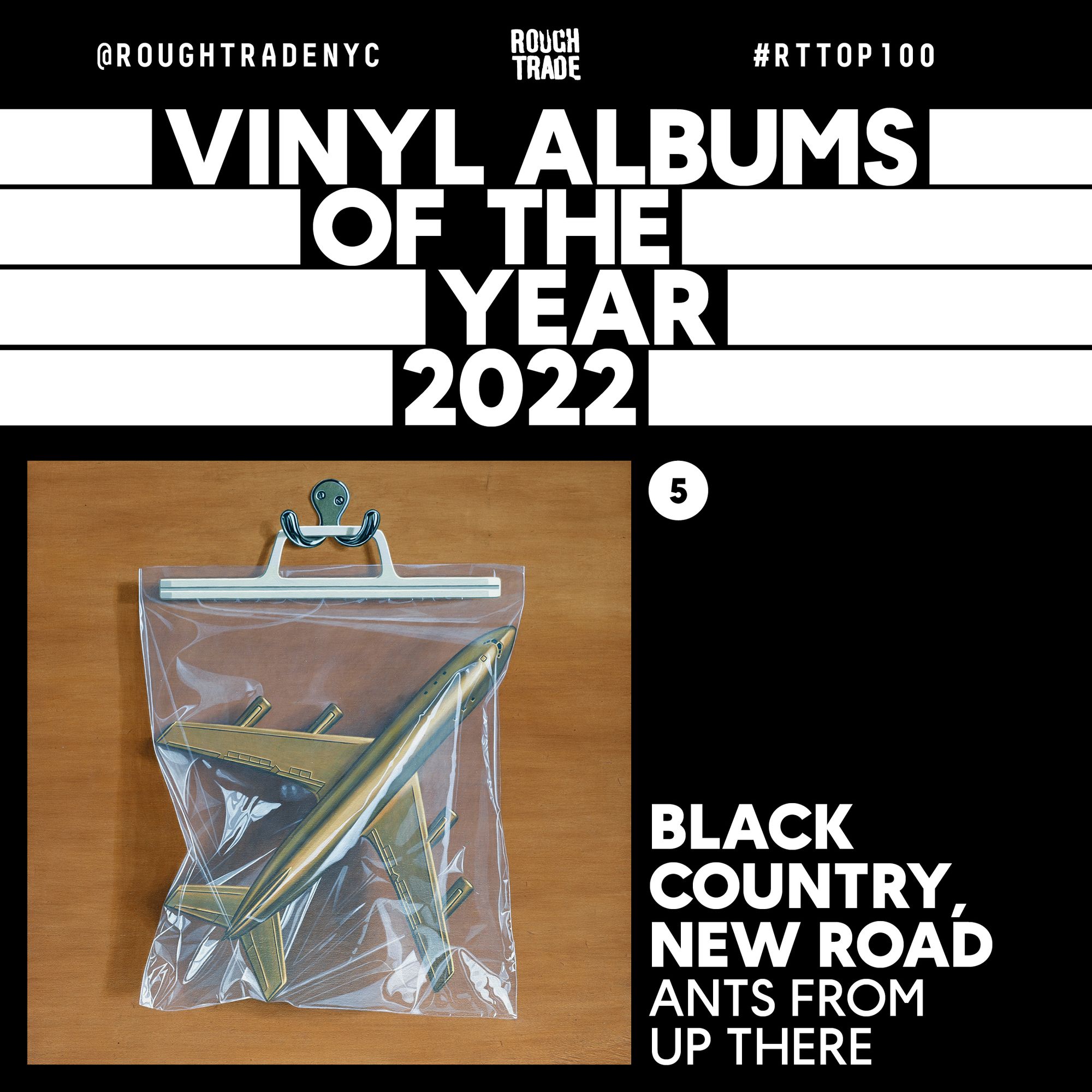 Ants From Up There is an album about friendship. About empathy. It's definitely about a lot of other things as well. But listen to Black Country, New Road and you'll hear a group of friends listening to and understanding each other above all else. Art often wants to say a lot about connection: the desire for, the lack of; but Ants From Up There chooses to simply demonstrate the beauty of people working together joyously while embracing the inherent messiness of communication. Get your friends together, grab a copy of Ants From Up There, and let the pure exuberance of this singular band at this one time do the rest.
Nate, US Office
EXCLUSIVE: Ants From Up There, LP (Natural Transparent Color Vinyl) Never Again Pt II - For the second year in a row Black Country, New Road have taken out time to record four magical covers to celebrate being in Rough Trade NYC's Vinyl Albums of the Year.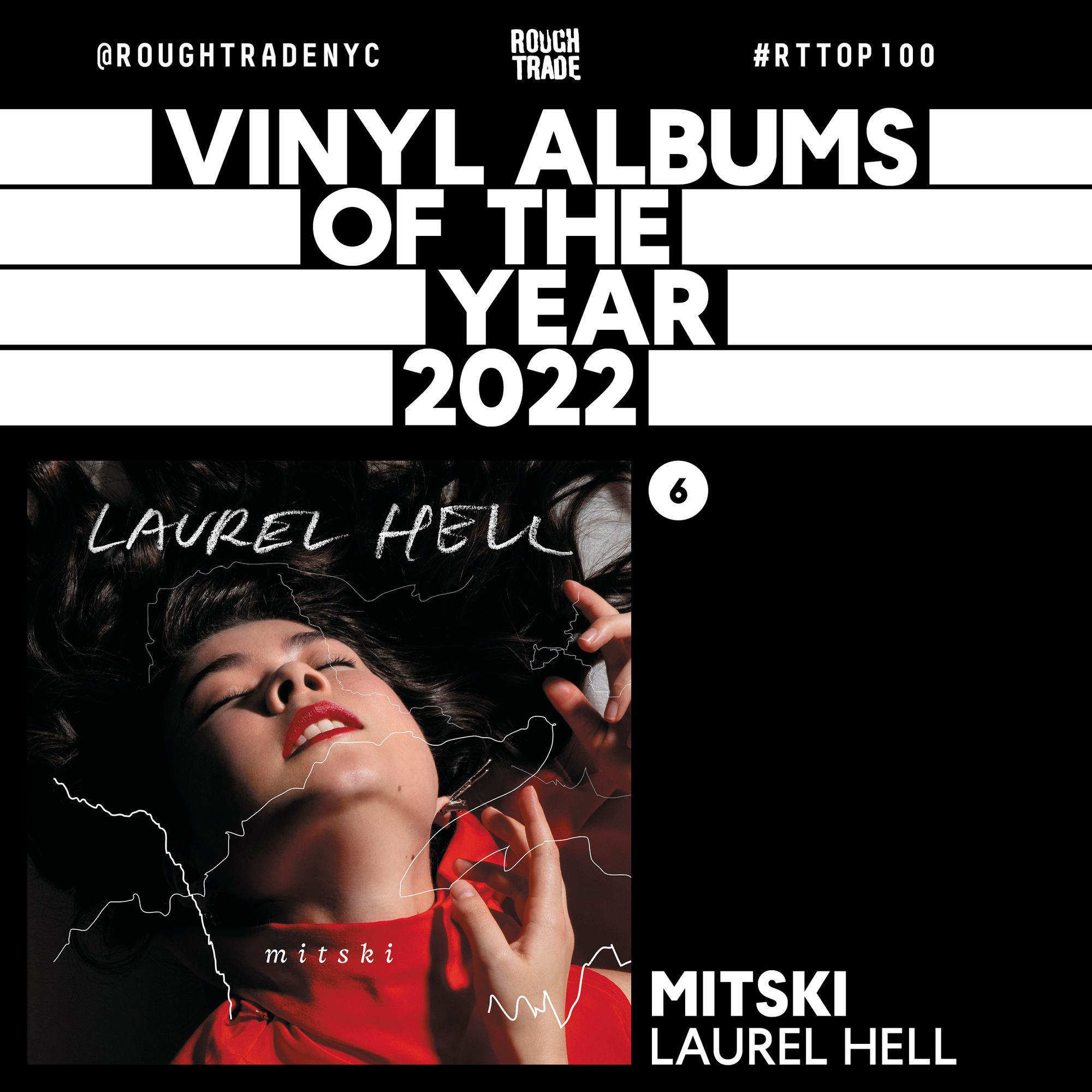 The new wave nods of Mitski's Laurel Hell come in spades; not just in its production (where uptempo numbers like "Should've Been Me" navigate the liveliness of ABC and moodier tracks like "Working for the Knife" find kinship with Peter Gabriel's self-titled era) but also the paranoia and devotion beneath the sheen (the album starts with "Let's step carefully into the dark / Once we're in, I'll remember my way around" and nearly ends with "I'm standing in the dark / Looking up into our room / Where you'll be waiting for me").

In meeting acrobatic arrangements with clear lyricism across five records, the 32-year-old songwriter has proven to be one of her generations' strongest craftspeople. The difference now on her sixth is how a wide-eyed weariness emerges in a familiar fashion to the era Mitski references, how the push-and-pull between partners can stand in for the heart and mind… or the artist and the consumer: "I give it up to you / I surrender."
Andy, Assistant Manager

EXCLUSIVE: Laurel Hell, LP (Ruby & White Bloom Color Vinyl) Stay Soft, Get Eaten, 12" (Opaque Bone Color Vinyl), Laurel Hell demo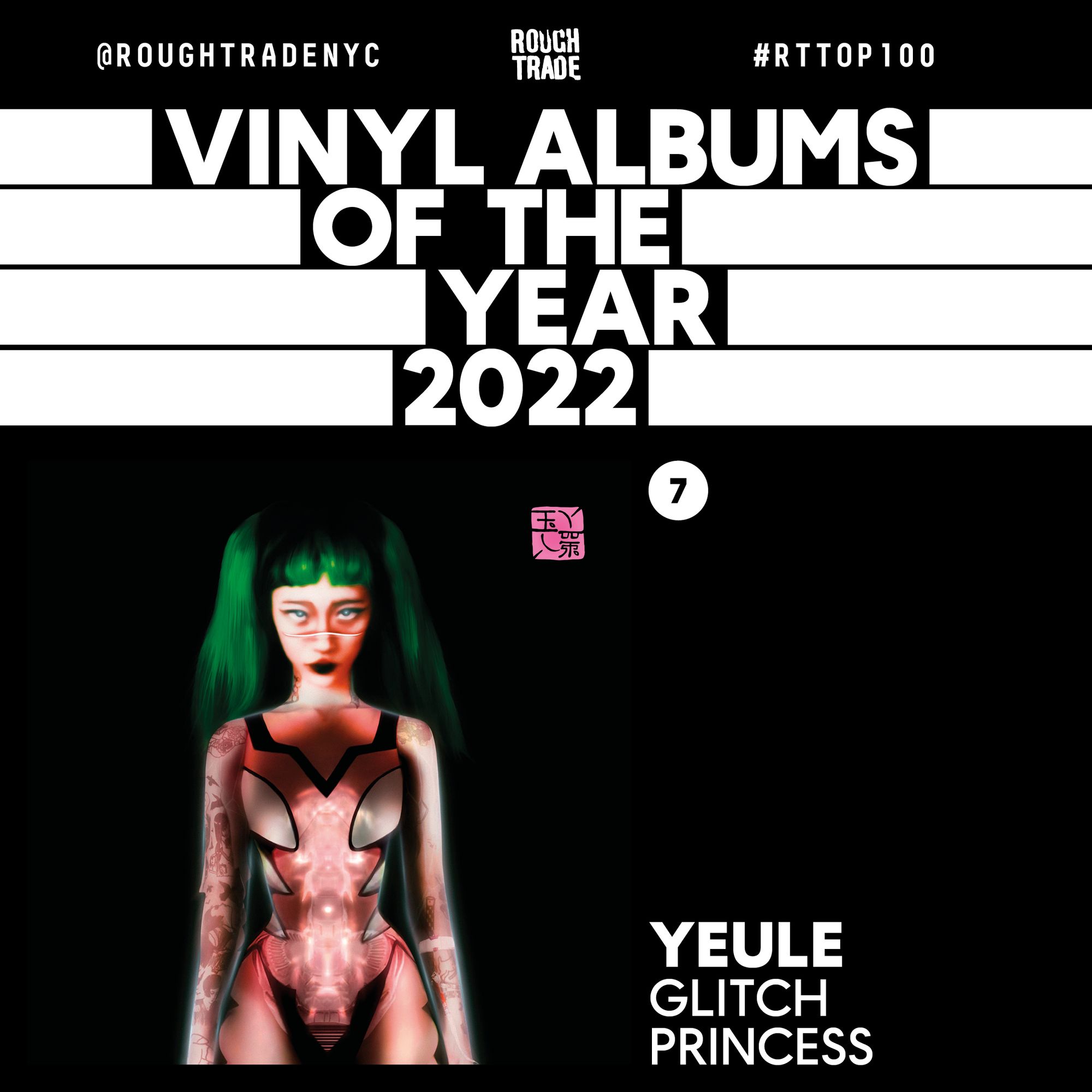 Glitch Princess opens a channel to the in-between spaces: error messages and broken computer code where soothing un-melodies rest comfortably among the jagged edges of feedback loops. Ćmiel's experiences with sobriety resulted in a flood of emotions and Glitch Princess is an undiluted excerpt of this downpour. Video game scores, experimental shoegaze sounds, & ethereal whispers come together to build an underworld with the occasional erratic dance beat to guide users deeper into the fever dream. yeule invites us to transcend into a post-human world where expression is no longer bound by identity, but rather we are free to assemble ourselves along lines of affinity.
EXCLUSIVE: Glitch Princess, LP (Holographic Sleeve) with Flexi Disc featuring two tracks - "The Things They Did For Me Out of Love" and "Intermission (Live)"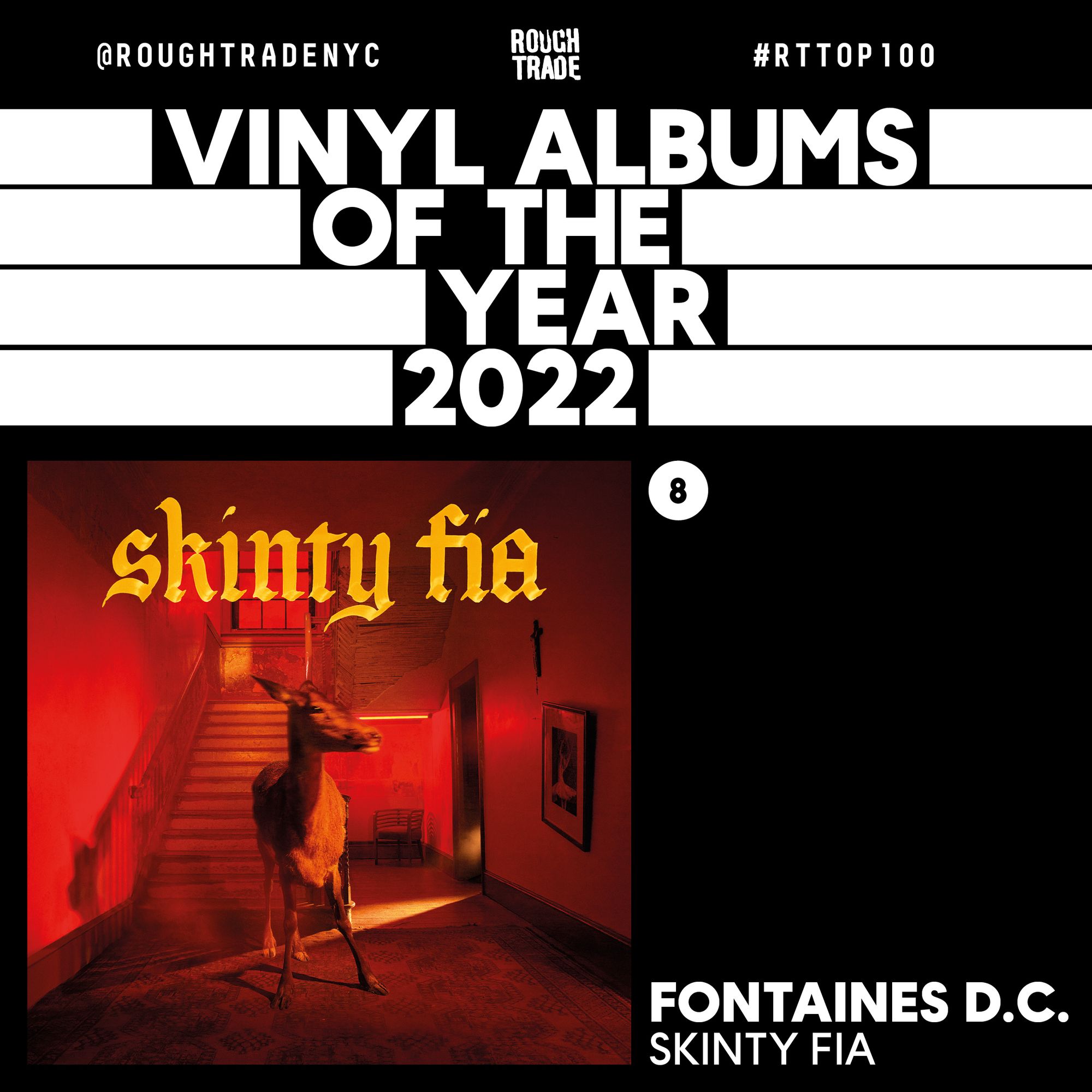 This album takes us on a journey. Skinty Fia, the third from Fontaines D.C. since 2019, explores what it means to feel unsure of one's own autonomy and the struggle to find meaning in foreign places. Grian Chatten's vocals echo throughout the record as reminders of how we all can go from resentful to hopeful, singing about home and identity. Who are we, if not where we came from? The music sets the stage for all these questions, with the band incorporating new elements to produce their best sounding record yet. An energy only matched by their powerful live show.
Wesley, Events & Promotions Manager
EXCLUSIVE: Skinty Fia, LP (Marbled Red & Black Color Vinyl with Alternative Artwork) and Skinty Fia Sessions 10" EP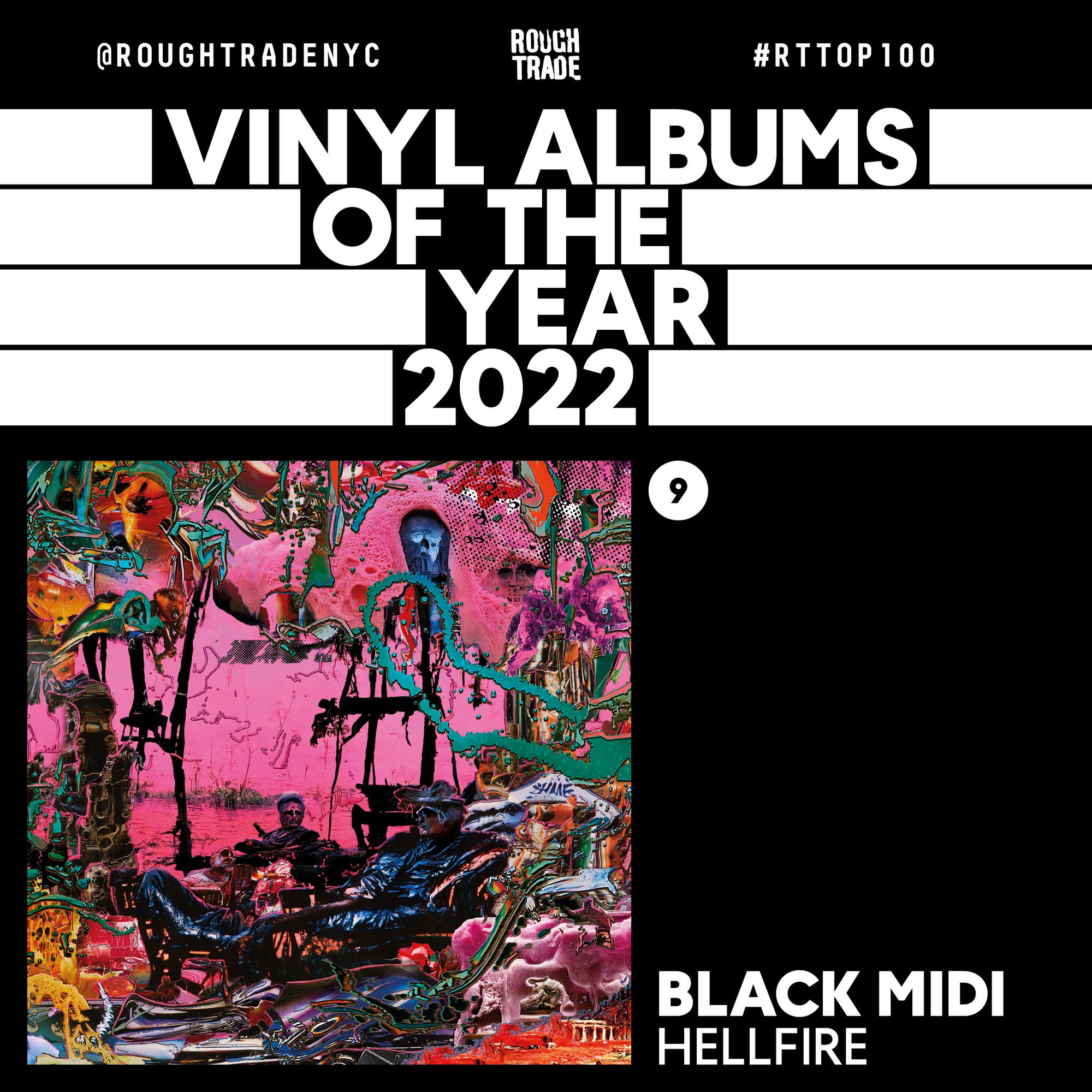 Hellfire picks up right where Cavalcade left off. Where Schlagenheim was much more based on 'jams' and collaboration, Cavalcade a mixture of isolation and collaboration, Hellfire falls on the other side of the spectrum of working in isolation. Musically, Hellfire builds on the brutality and intensity of Schlagenheim while also drawing on the more melodic elements that weave through Cavalcade. Lead-singer Geordie says "If Cavalcade was a drama, Hellfire is like an epic action film," that delves into overlapping themes of pain, loss and anguish.
EXCLUSIVE: Live Fire, LP: black midi recorded live at Primavera Porto, in July 2022.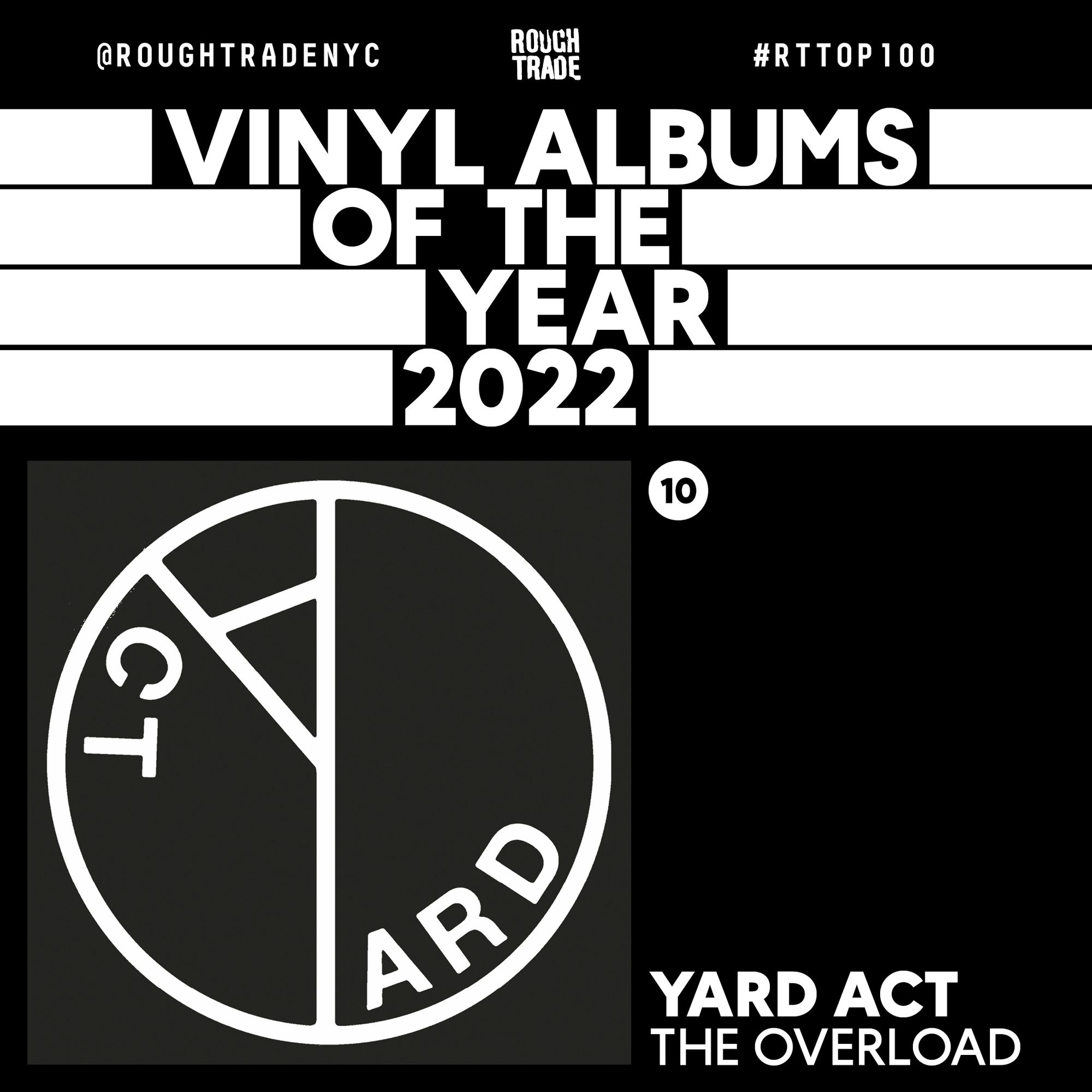 The Overload is a record of great dexterity and curation, the output of a band who were raised on a 00s digital-revolution buffet of wide musical influences. Growing up on US MTV Hip-Hop, minimal 70s No-Wave and sharp-witted British indie, Yard Act benefit from this rich tapestry of musical near-history, using it to create something that feels like more than a trendy pastiche.
Exclusive: The Overload, LP (Mad Professor Album Remix)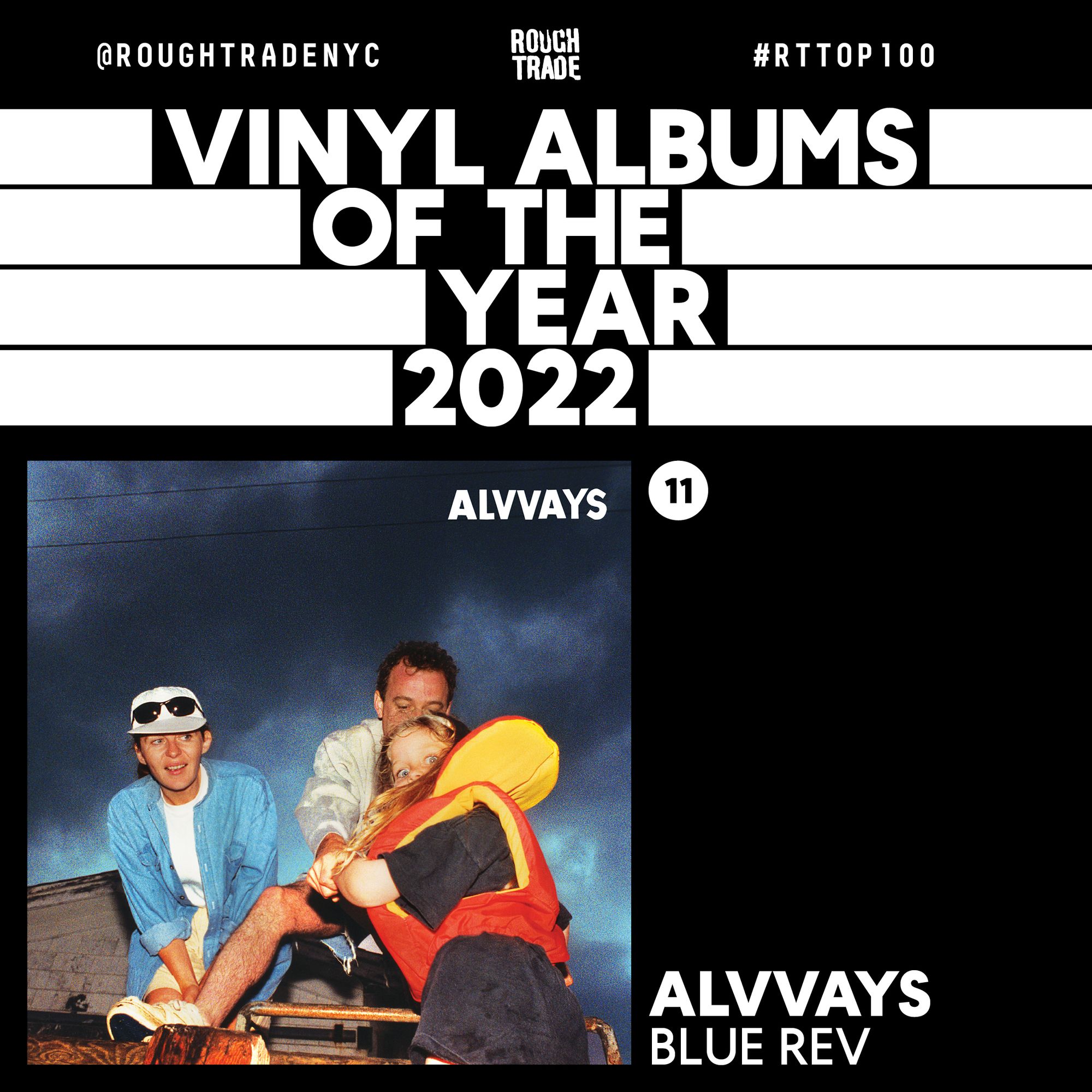 Put simply: Blue Rev rocks. You can put it on at any party, then spend your entire next day poring over its lyrical and harmonic complexities. Never has there ever been a more perfect album for the fun-loving music nerd. The only way I can think to aptly experience Blue Rev is to listen to it every day for the rest of your life. No joke. It's that good.
Nate, US Office
EXCLUSIVE: Blue Rev, LP, (Orange Vinyl)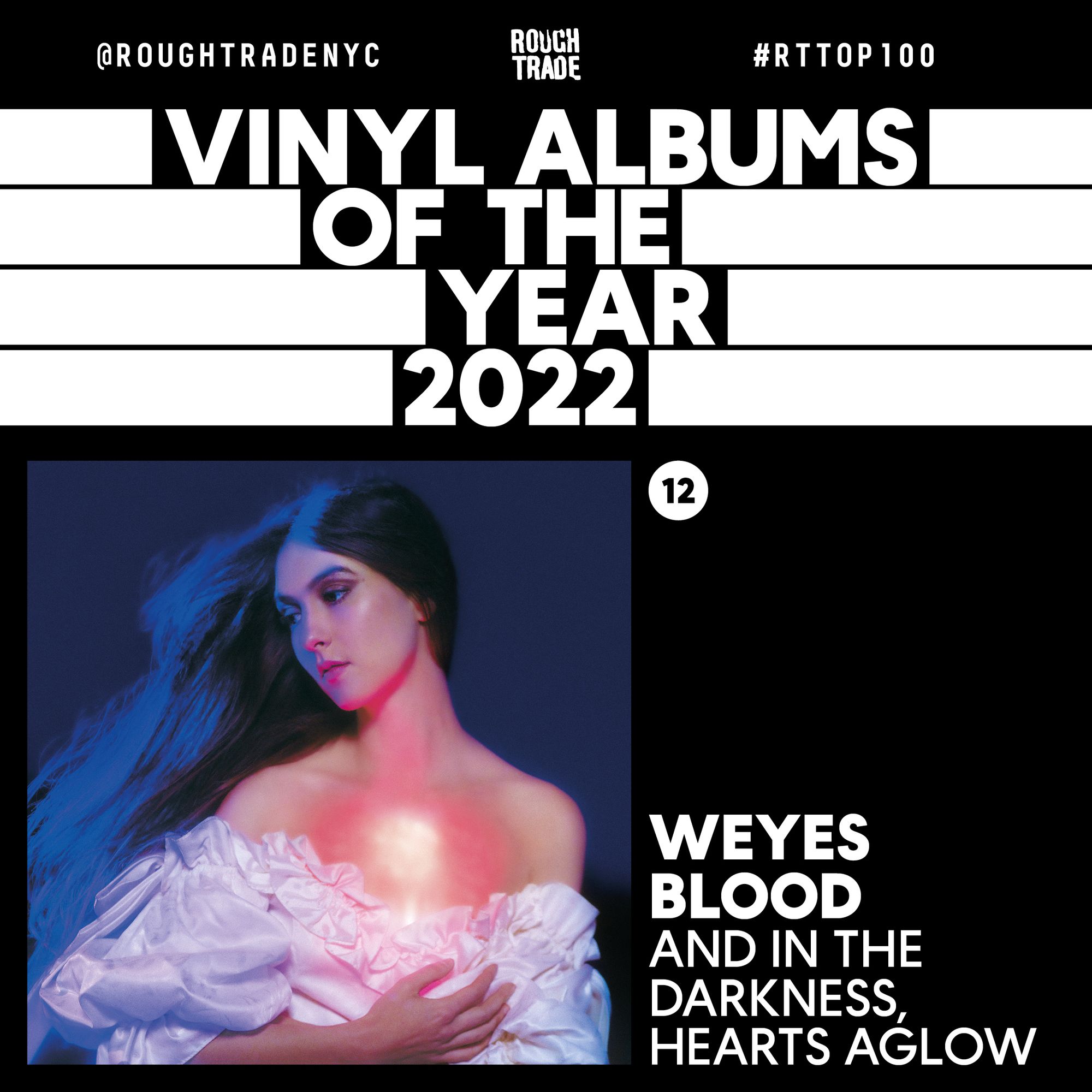 The celestial-influenced folk album is Weyes Blood's follow-up to the acclaimed Titanic Rising. While Titanic Rising was an observation of doom to come, And in the Darkness, Hearts Aglow is about being in the thick of it: a search for an escape hatch to liberate us from algorithms and ideological chaos. "We're in a fully functional shit show," Mering says. "My heart is a glow stick that's been cracked, lighting up my chest in an explosion of earnestness."
Exclusive: And In The Darkness, Hearts Aglow, LP, Custom Dust Sleeve and Two-Sided Poster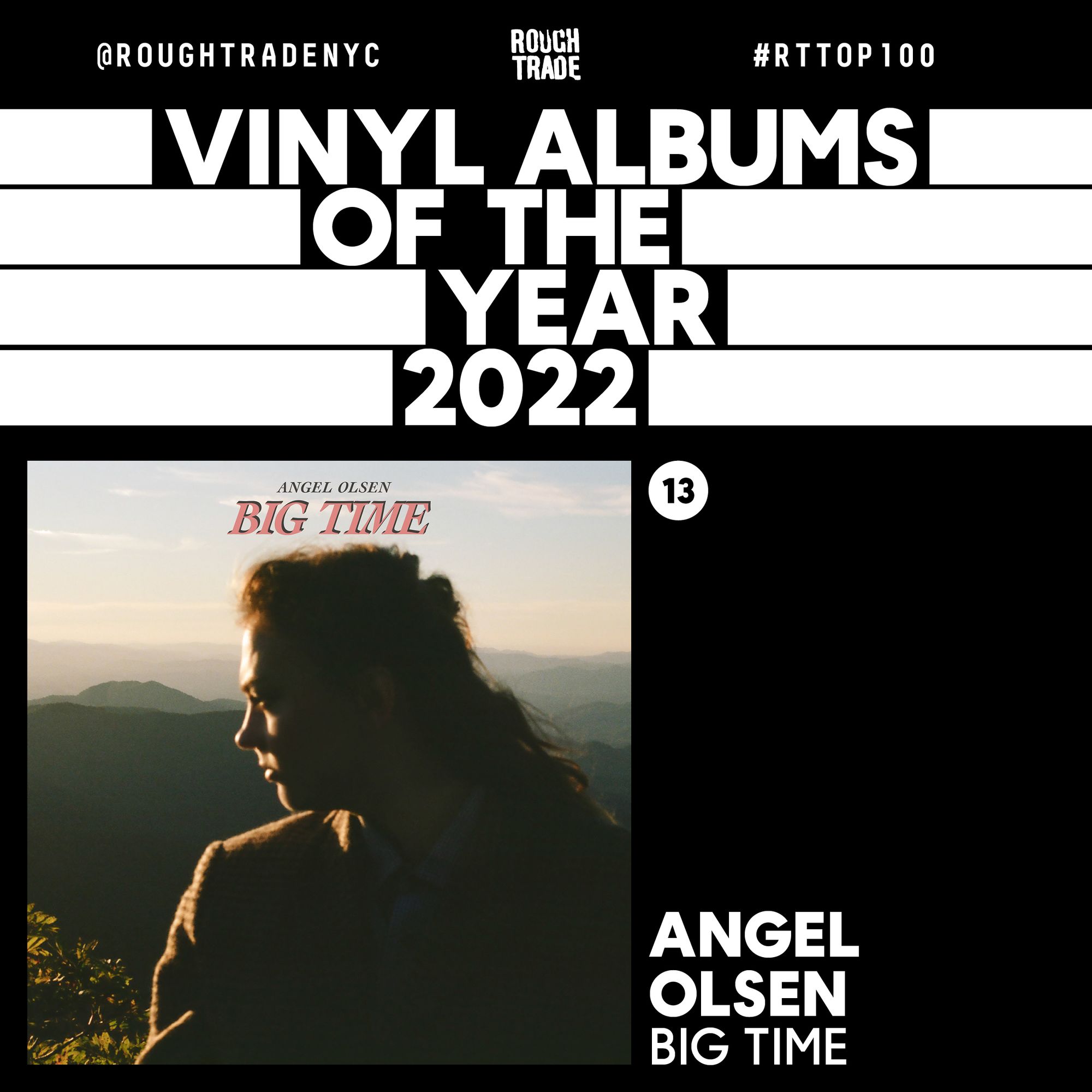 Angel Olsen knocked it out of the park with her sixth studio album, Big Time. I am always excited to hear new Angel Olsen music and have never been disappointed. including this time. Her country side being displayed through this record shows not just how talented of a musician and writer she is, but also further establishes Olsen as the queen of tender, emotional ballads.
Beans, Rough Trade NYC
EXCLUSIVE: Big Time, LP, with postcard booklets; a selection of tear-out postcards with a mix of press photos and Big Time newspaper ads on the front, along with an exclusive Rough Trade note from Angel.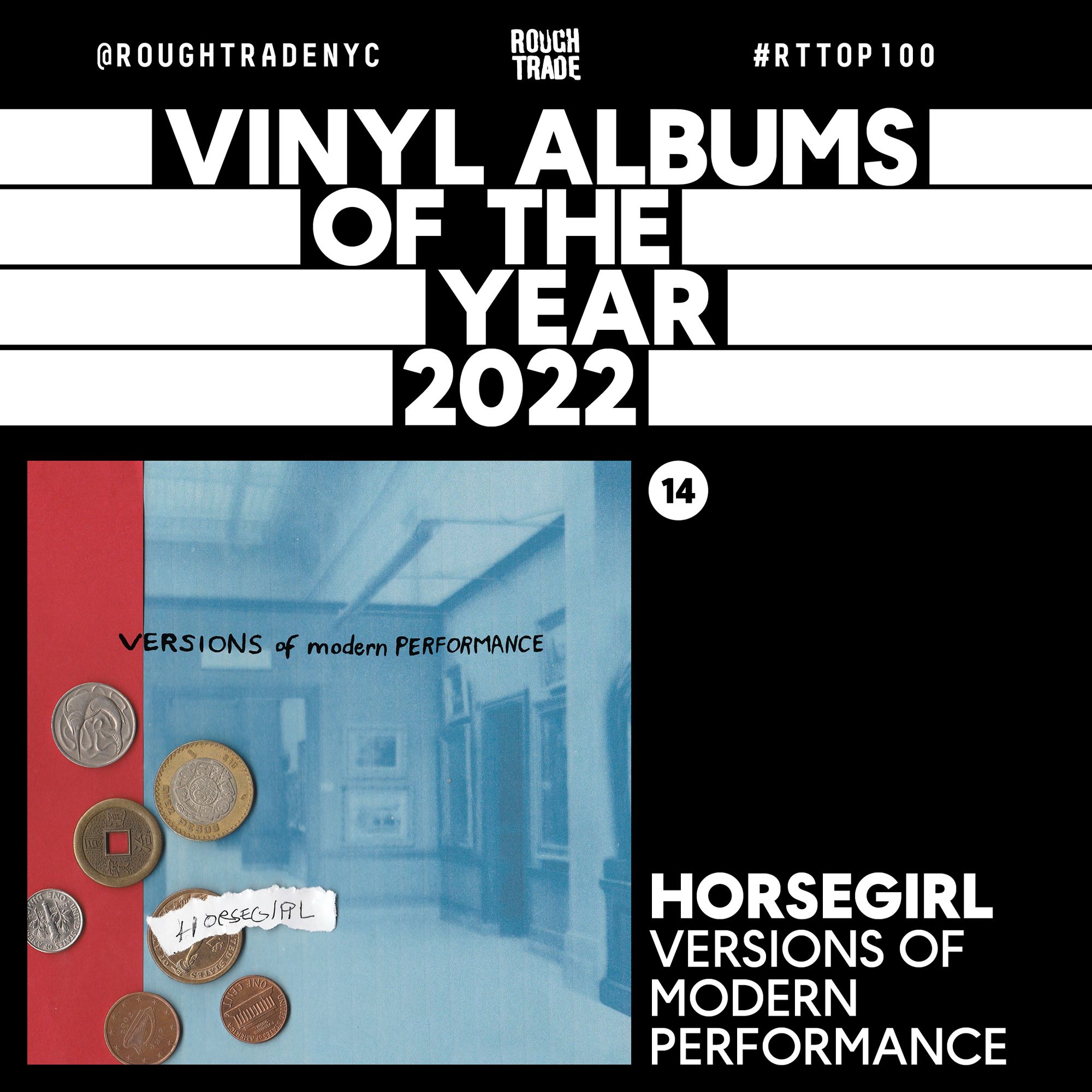 Horsegirl are best friends. You don't have to talk to the trio for more than five minutes to feel the warmth and strength of their bond, which crackles through every second of their debut full-length, Versions of Modern Performance. Penelope Lowenstein (guitar, vocals), Nora Cheng (guitar, vocals), and Gigi Reece (drums) do everything collectively, from songwriting to trading vocal duties and swapping instruments to sound and visual art design. "We made [this album] knowing so fully what we were trying to do," the band says. "We would never pursue something if one person wasn't feeling good about it. But also, if someone thought something was good, chances are we all thought it was good."
EXCLUSIVE: 'Rough Trade Superdisc' 12", featuring demos. One sided, etched.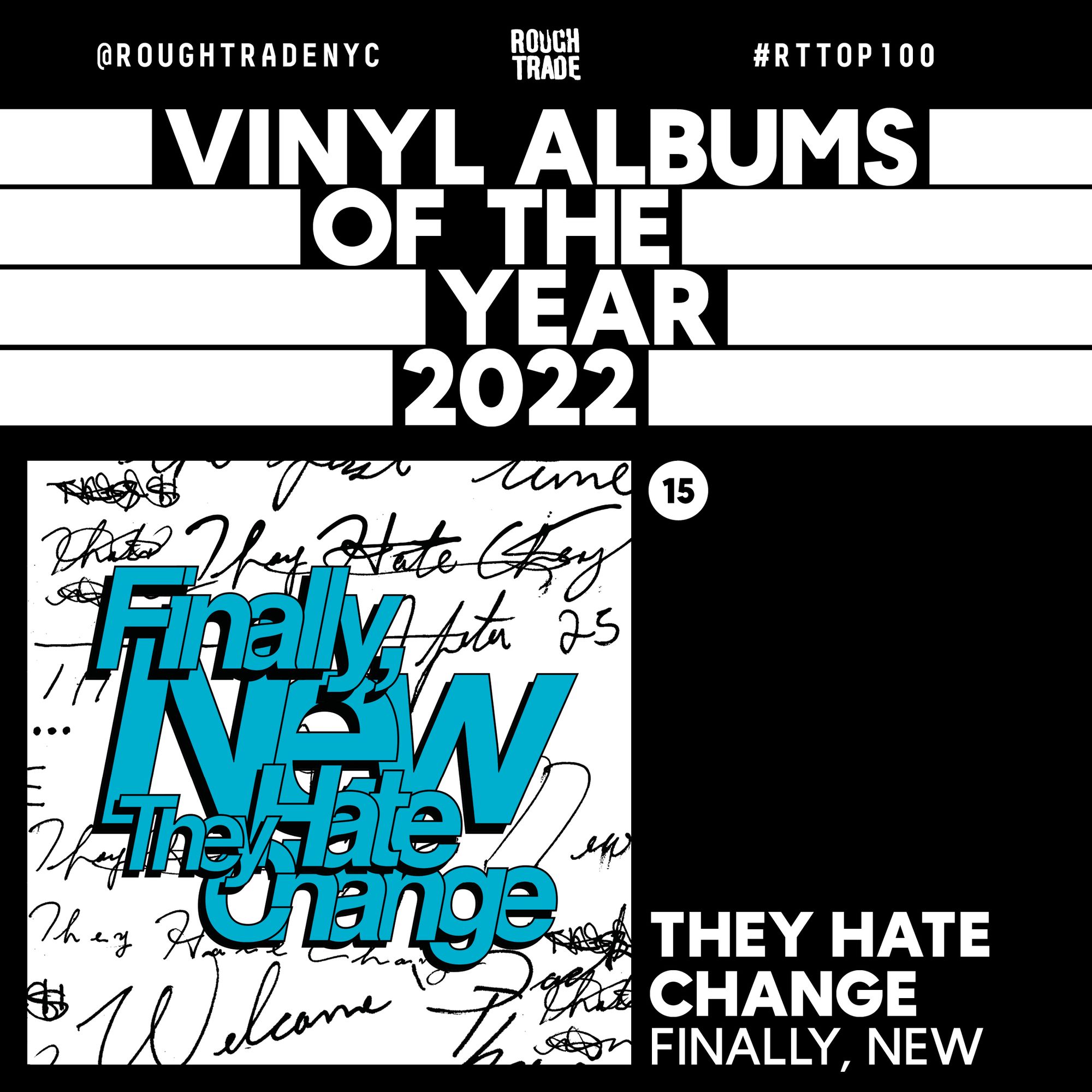 Finally, New is what a truly post-genre musical landscape is supposed to be: building deep connections that transcend outdated distinctions between members Dre (he/him) and Vonne (they/them), spilling over with the joy of exploration and possibility, and daring other artists to think broader, go deeper, take bigger risks.
EXCLUSIVE: Finally, New (Clear Blue Red Splatter Color Vinyl)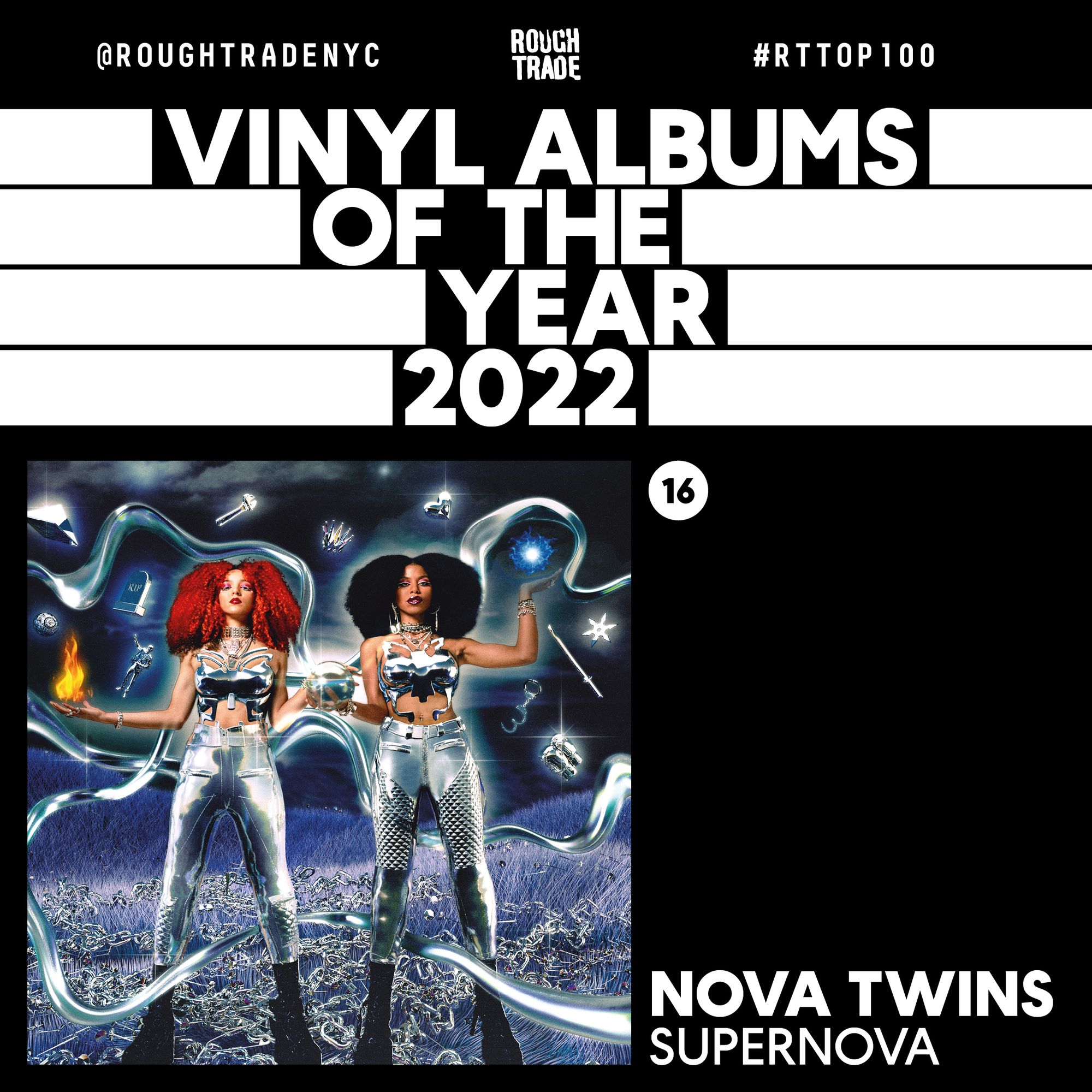 After releasing 2020's critically acclaimed debut album Who Are the Girls?, collaborating and touring with Bring Me The Horizon, cited by Tom Morello as one of his favorite bands and being named as "the most vital rock band in Britain right now" by Rolling Stone UK, Amy Love and Georgia South return with sophomore record Supernova. From being "shunned" when they arrived on the scene, Nova Twins are leading a game all of their own. Now, there are no rules.
EXCLUSIVE: Supernova, LP, with Alternative Sleeve and Signed Postcard.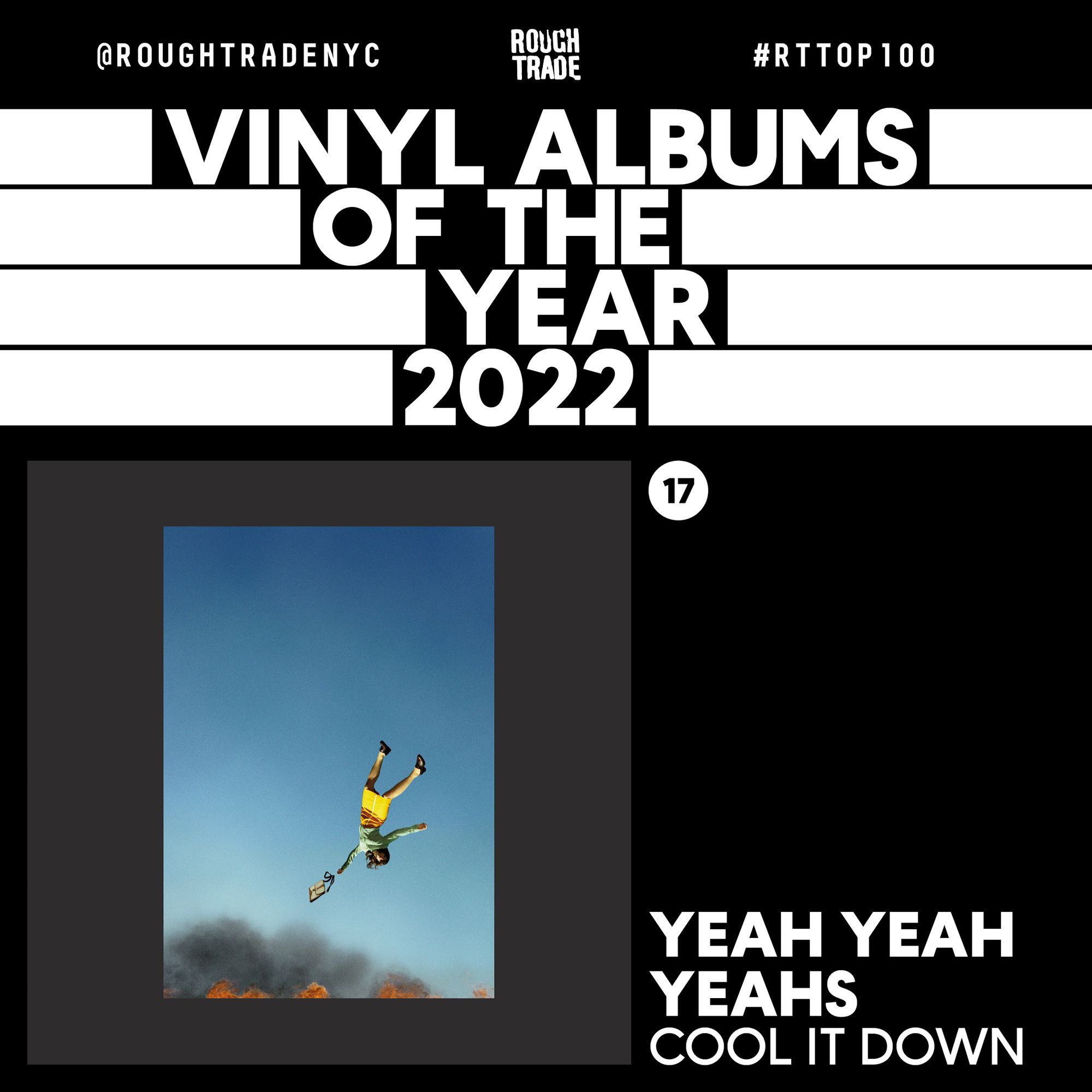 Cool It Down proves that Karen O and co. are still the fearless band we've adored since they blasted out of a glitter/beer-clogged East Village gutter 20+ years ago. Addressing the tumultuous state of our modern world, Cool It Down balances synth-heavy bangers with hypnotic spoken word. As Karen O sings on "Different Today": "Oh, how the world keeps on spinnin'/It goes spinnin' out of control" this album offers glimmers of hope against our era of chaotic despair.
Seabrook, US Office
EXCLUSIVE: Cool It Down, LP, with Gatefold Sleeve, Lyric and Photo Booklet.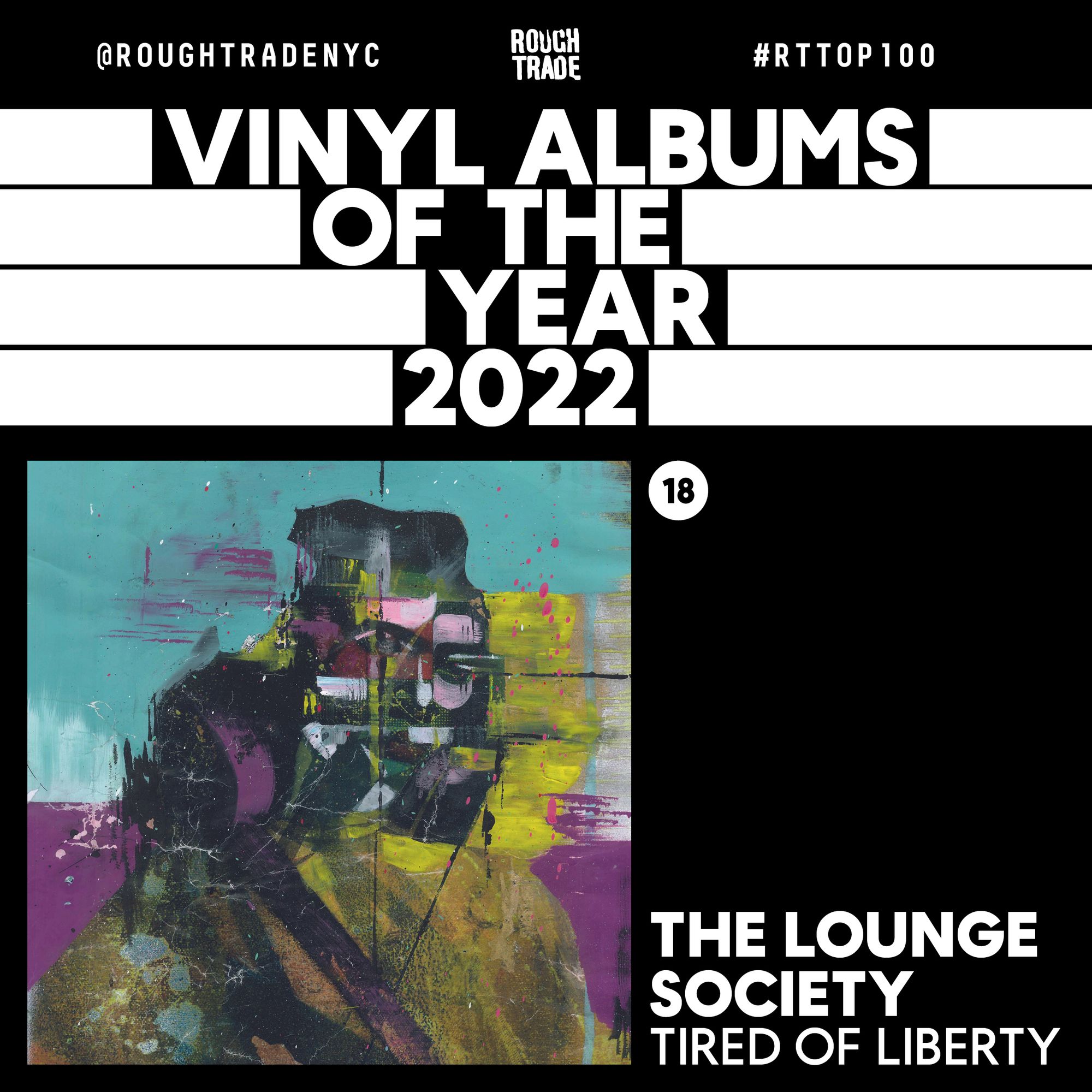 Returning for the third time to the studio of Speedy Wunderground's Dan Carey, Hebden Bridge's The Lounge Society are back; this time, with the mindset of crafting a debut album conceived out of desire, raised by collaborative muscle-memory, and kept beating, by the sacred-heart of emotional-spirit.
EXCLUSIVE: Test Recordings: Test Recordings is a series of pre-album sessions in the studio with producer Dan Carey.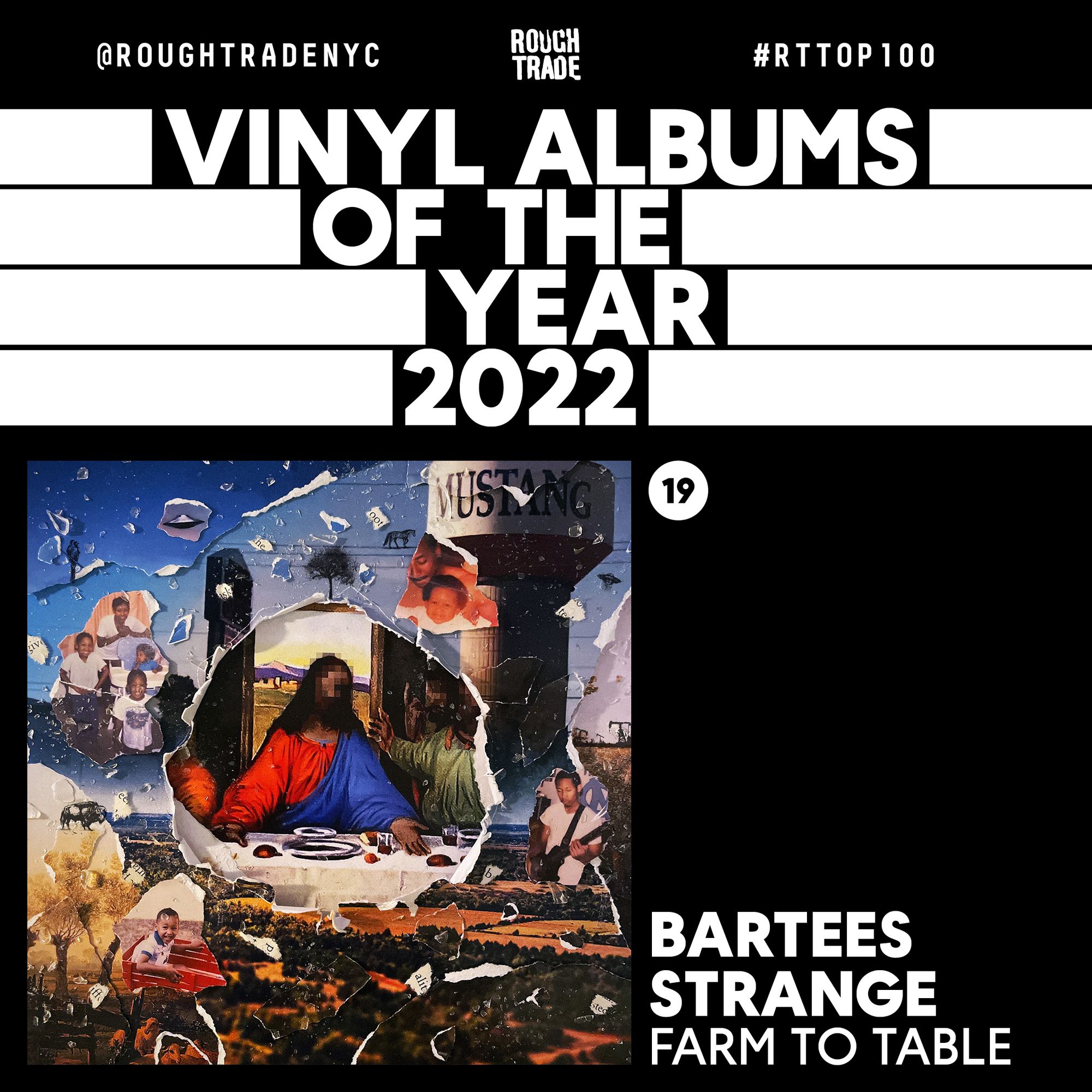 Building on the promise of his first album, Live Forever, our On the Rise artist Bartees Strange carries a fiery ambition throughout his next chapter, Farm to Table. It lights up the dance floor on "Wretched" and "Cosigns" and powers the fanfare of my personal song of the year, "Heavy Heart." It becomes a campfire that warms the quieter second half, carrying the heartbreaking ode to Gianna Floyd ("Hold the Line") to the closing, cyclical singalong, "Hennessy."

It's been exciting watching artists of my generation make work reflective of our fickle upbringing; the way we've watched genre break down, earnestness break through, and connection rise above all other priorities. And while Farm to Table may seem like a 4AD fever dream (from the belt and croon of TV on the Radio's Tunde Adebimpe to the inertia of The National's most anthemic moments), make no mistake: Strange's first LP with the storied label marks a young, bold new moment in capital I capital R Indie Rock™ – one whose flame won't go out anytime soon.
Andy, Assistant Manager
EXCLUSIVE: Farm to Table, LP (Opaque Blue Color Vinyl)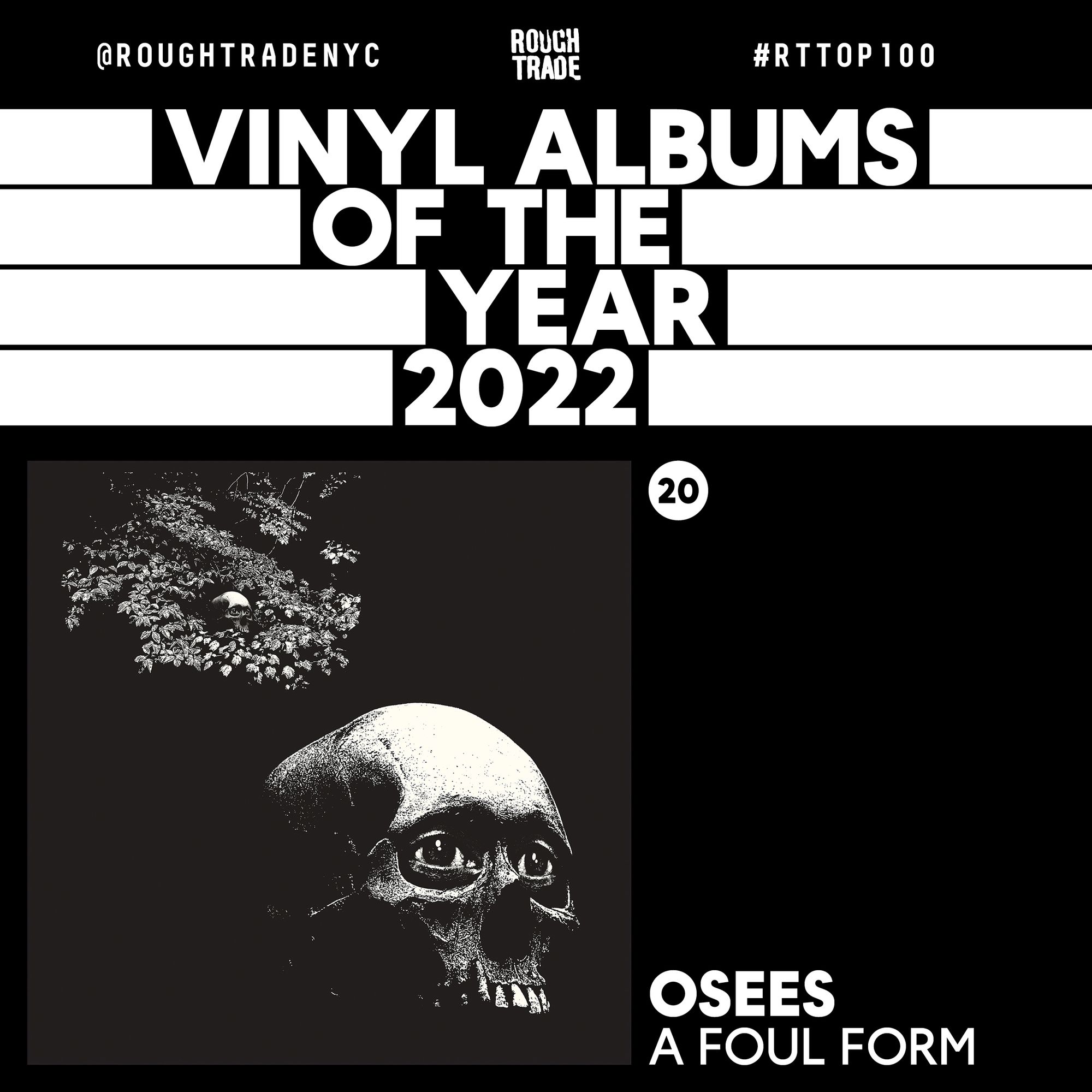 "Brain stem cracking scum-punk recorded tersely in the basement of my home. After a notoriously frustrating eon, the knee-jerk song path was aggressive and hooky. This is an homage to the punk bands we grew up on—the weirdos and art freaks that piqued our interests and pointed us on the trail head to here / now. Bad times make for strong music is something I agree with. I would say that is evident by the past few years of output from the underground. Transmissions have been all over the map: scanning…searching...sweeping out in the darkness looking for a foot hold."[OSEES] A Foul From represents some of our most savage and primal instincts. Fight or flight. And the importance of a sense of humor in the darkest hour. Nothing wrong with keeping it snappy in the meantime. For fans of Rudimentary Peni, Crass, Bad Brains, Black Flag, Screamers, Abwarts, Stooges and all things aggressively tilted towards your face. You can lean back but don't flinch…it's a brief foray into the exhausting pogo pit, so stiffen your back and jerk with your knees. Enjoy." —John Dwyer
EXCLUSIVE: A Foul Form, LP, featuring Crass Style Fold Out Poster Sleeve.
---