Much happened this year. If you're reading this, you must know we inaugurated a brand new store at 30 Rockefeller Plaza in the center of New York City this summer - but you might not know we moved our US online operations into a full fledged warehouse last spring.
At the heart of both of these places, where records live until they land on your shelves, is our incredible staff. We'd like to celebrate them today, and share with you the music that moved them this year.
Here are our staff's individual Top 5 favorite records of the year!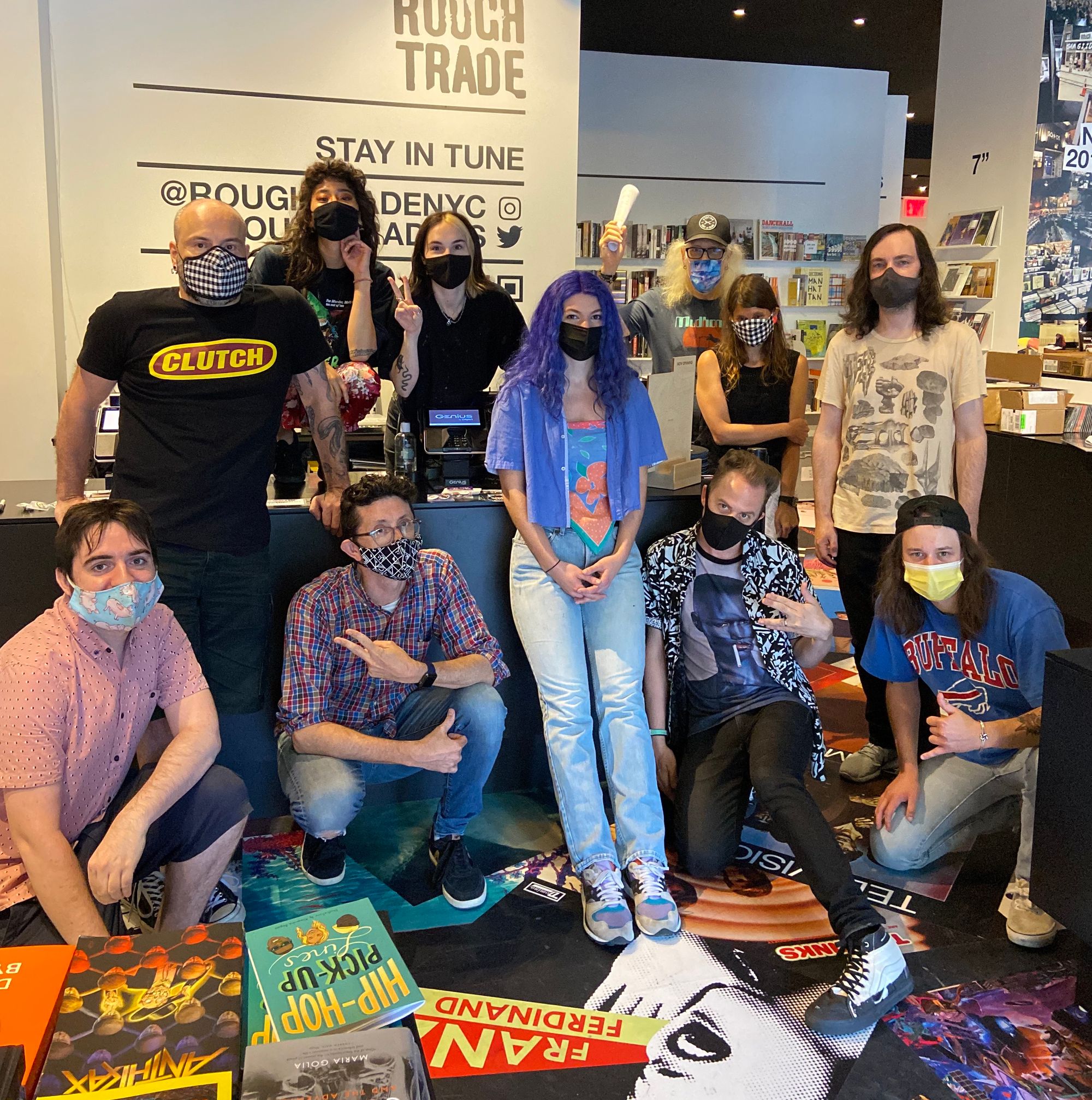 Lindsay Ibberson
Japanese Breakfast - Jubilee
Jubilee was the soundtrack to my summer; a summer in which things started to feel almost normal for a bit after a pretty daunting winter and I think this record really reflects that feeling. It was also the summer that I started at Rough Trade so it only feels right to have it as my #1! We played "Be Sweet" into the ground at the warehouse and it still never gets old (for me at least lol).
2. Wolf Alice - Blue Weekend
3. Lucy Dacus - Home Video
4. Del Water Gap - Del Water Gap
5. Ducks Ltd - Get Bleak
Lauren Jefferson
Roosevelt - Polydans
German producer Roosevelt effortlessly creates a dance party with his sleek signature style of synth pop. 'Polydans' is the artist's third album to date, and only proves he's getting stronger and more confident in his sound. From the opulent disco-inspired "Strangers" to the flowing neon melodies of "Sign," this is easily Roosevelt's best and most contagious release to date.
2. Johnny Dynamite and The Bloodsuckers - Sleeveless
3. Chris Malinchak - Night Work
4. Park Hye Jin - Before I Die
5. Anika - Change
Isaac Weiss-Meyer
Little Simz - Sometimes I Might be Introvert
Little Simz's "Sometimes I Might be Introvert" is as powerful as it is funky and with each listen, I hear another small part of that equation. The album is its own story and feels very much like a film, complete with huge string sections, spoken word portions and reflective lines are brought to life by the complex and layered beats. With the help of artists like Cleo Sol of Sault and Obongjayar, the album pulls together different musical styles that are anchored by Little Simz' next level cadences and introspective bars. The album is raw and candid and with honesty at its core, as she opens up about family related anxiety and societal pressures of being a Black Woman. The album will make you dance and make you consider your own story at the same time.
2. Madlib / Four Tet - Sound Ancestors
3. Hiatus Kaiyote - Mood Valiant
4. Squid - Bright Green Field
5. Mustafa - When Smoke Rises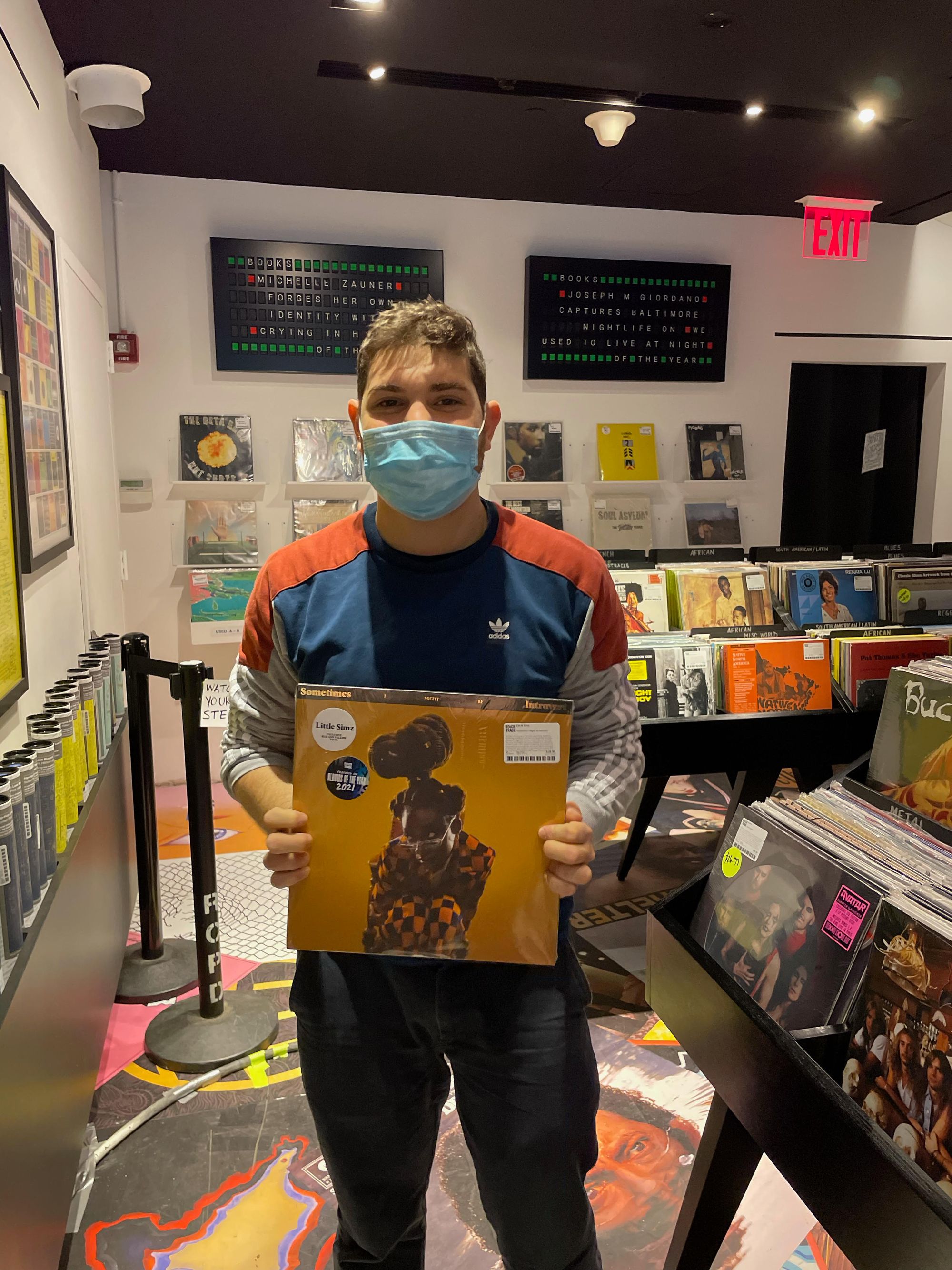 Gio Musso
Ducks Ltd - Modern Fiction
Smuggling existential despair into their wide-open chords and choruses, Ducks Ltd.'s debut album adds some arsenic to jangle pop's sweetness. Fresh off a name adjustment (the ducks apparently went from unlimited to limited) and re-releasing their quietly great EP, 'Modern Fiction' sees the Toronto band revisit the sounds of C86-era but with the nervous urgency of post-punk. The duo create a palpable tension between their shimmering guitar strums and a tight, calculated rhythm section that pushes the typically cheery genre into murkier territory. The band doesn't lapse into fatalism either, as they balance misery with lyrics that are funny without straining for the joke and wry observations on human arrogance and loneliness. "How melancholy" indeed.
2. Vince Staples - Vince Staples
3. Foxing - Draw Down the Moon
4. SPIRIT OF THE BEEHIVE - ENTERTAINMENT, DEATH
5. Kiwi Jr - Cooler Returns
Doug Linse
King Woman - Celestial Blues
2021 was a great year for heavy music, and this was the top of the heap for me. Frontwoman Kristina Esfandiari's dynamic vocals float and soar over churning instrumentation, alluding to Christianity, trauma and the cosmos; but amidst the maelstrom, there are some delicate, reflective moments.
2. Man On Man - Man On Man
3. The Notwist - Vertigo Days
4. Shannon Lay - Geist
5. The Longwalls - Red Shirts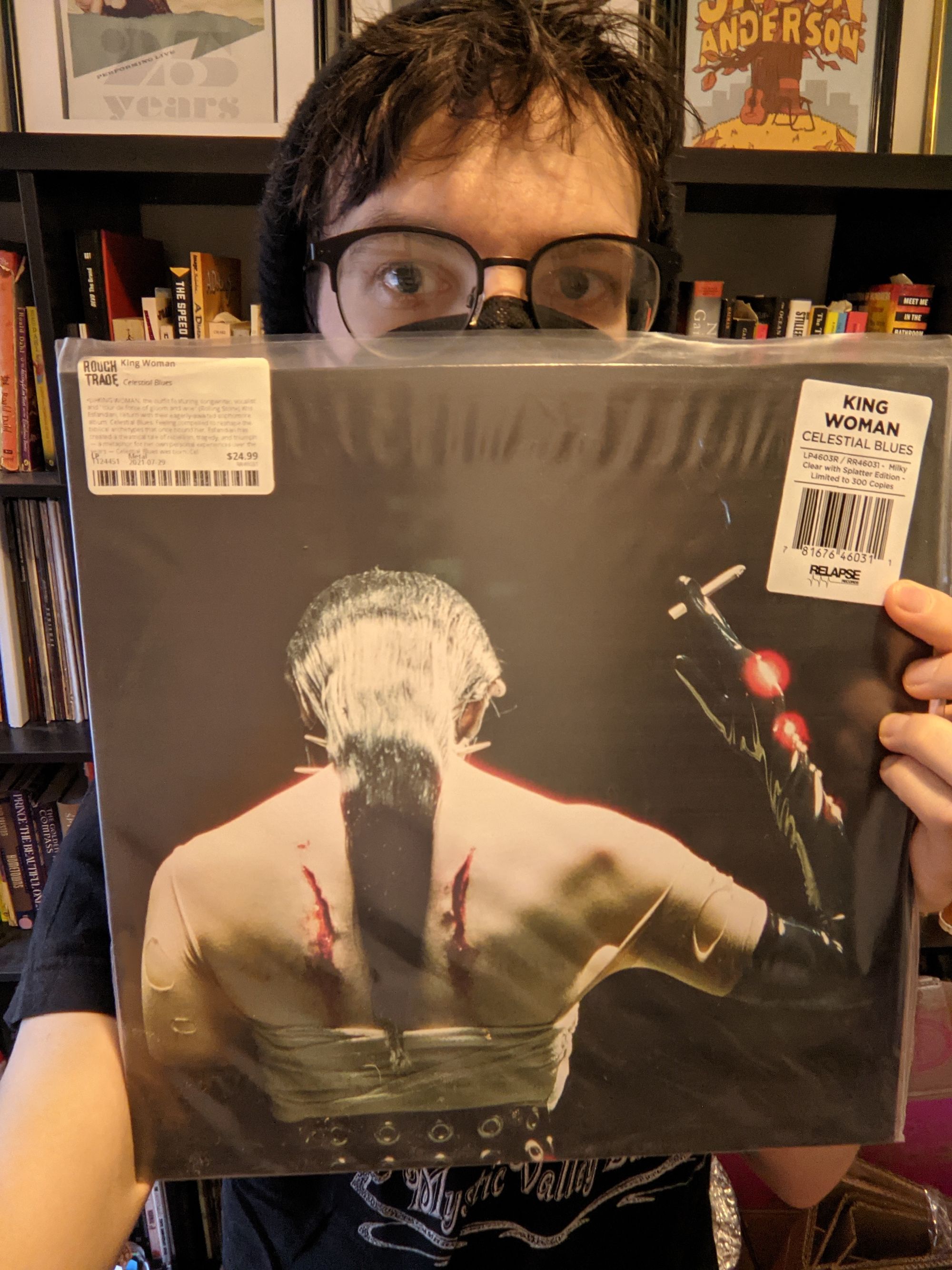 Dennis Manzanedo
Amyl and the Sniffers - Comfort To Me
Comfort To Me is thirteen frenetic tracks that give me hope that we'll be shaking some action and smashing it up again soon.
2. Teenage Fanclub - Endless Arcade
3. Bat Fangs - Queen Of My World
4. Mdou Moctar - Afrique Victime
5. Natalie Bergman - Mercy
Emma Sorenson
Low - HEY WHAT
Glitchy magic is made on Low's newest album. They've been releasing albums since the 90s... so how the hell are they still so good? The album is full of hypnotic electronic hums, with graceful, almost ethereal interludes of harmonic vocals. The result sounds something like a piece of shiny scrap metal being crushed into a ball, rocketed melodramatically into outer space in slow motion, and floating through the cosmos before finally settling into orbit around mars. Fascinating listen.
2. JPEGMAFIA - LP!
3. Doss - 4 New Hit Songs
4. Japanese Breakfast- Jubilee
5. Palberta - Palberta5000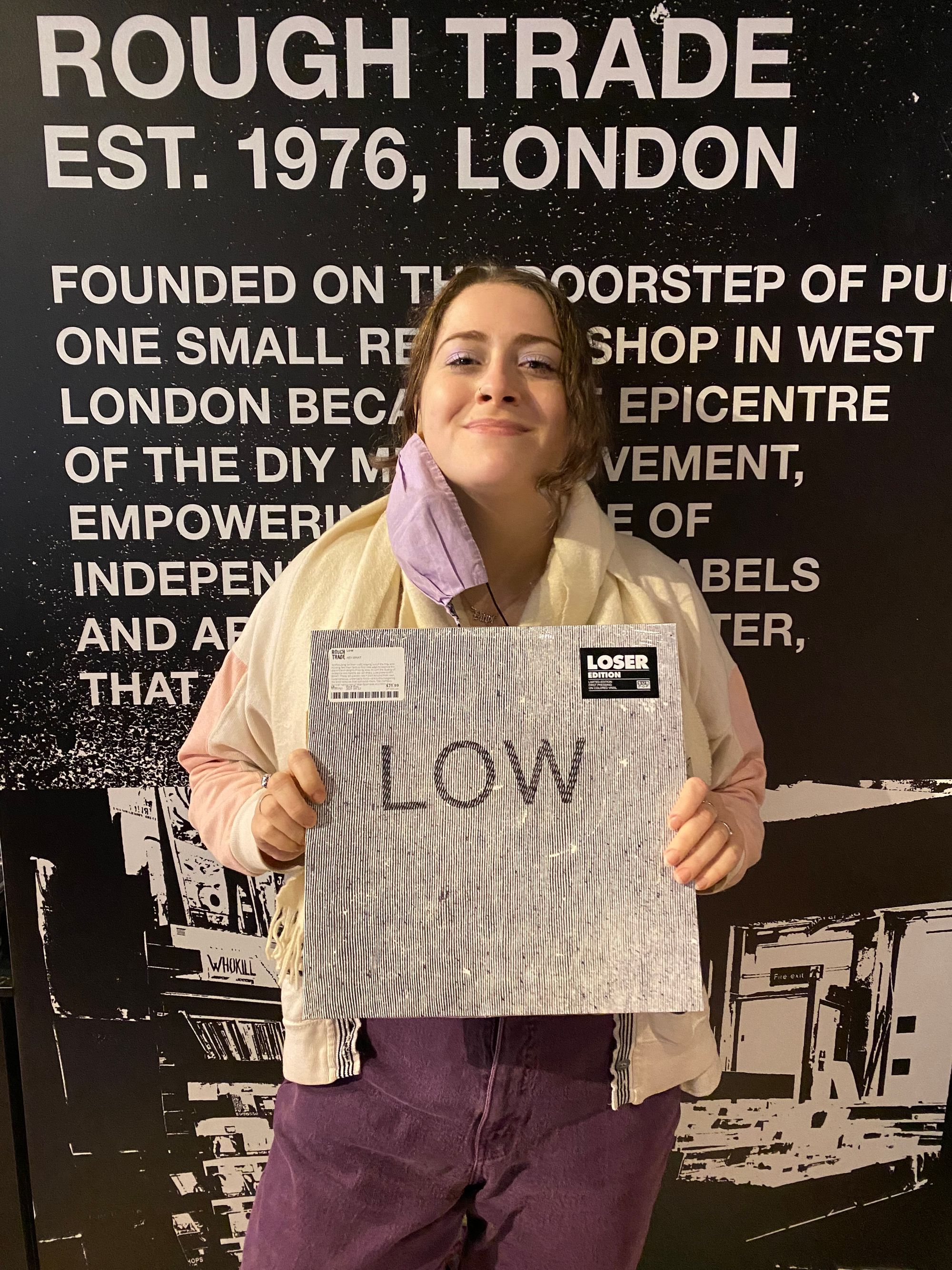 Andy Waldron
Illuminati Hotties - Let Me Do One More
At times in-your-face like an unexpected conversation from a hilarious stranger at a dive bar, while at other times contemplative, standing beside you and huddling for heat during a smoke break, Let Me Do One More was the perfect buddy to have during a year of bumpy restarts. My favorite albums have historically become teaching moments, usually by artists getting by despite constraints both internal and external, and this album finds the endlessly-talented Sarah Tudzin doing her best in trying relationships with the personal ("Growth") and political ("Threatening Each Other re: Capitalism"). These songs truly helped me find warmth through the uneven sway of 2021.
2. Pom Pom Squad - Death of a Cheerleader
3. Little Hag - Leash
4. Japanese Breakfast - Jubilee
5. Bo Burnham - Inside (the songs)
Wendy Waseige
Amyl & The Sniffers - Comfort To Me
No lyrics have hit me harder than Amy Taylor's this year.
Security, will you let me in your pub?
I'm not looking for trouble, I'm looking for love
I'm not looking for harm, I'm looking for love
Will you let me in your hard heart? Let me in your pub
Poetry.
2. The Muckers - Endeavor
3. Geese - Projector
4. Altin Gun - Yol
5. Little Simz - Sometimes I Might Be Introvert
Garrett Karrberg
L'Rain - Fatigue
I saw L'Rain open for Grouper in 2018 and was instantly hooked. Primarily the vehicle for songwriter and multi-instrumentalist Taja Cheek, L'Rain had released their debut self-titled album the year before, which was a brilliant cross-genre blend of electronic, R&B, jazz, field recordings, and both shimmering and distorted guitars that oscillated between pop and experimentation.
While that album was on constant repeat, sophomore album Fatigue is L'Rain's first on Mexican Summer and expands upon every aspect that made the debut so great, adding more elements to the mix to create a kaleidoscope opus about remedying fatigue, personal and societal change in the face of overwhelming systemic violence and oppression, and how these things are intricately woven into our national and familial pasts. Fatigue is somehow both poppier and more experimental than its predecessor and Cheek's multifaceted, ambitious layering of both the music and vocals is a resounding triumph. It was a joy to see Fatigue receive the accolades it deserved earlier in the year and now L'Rain is out on the road performing with an even more impressive band and I'm excited to see what the future holds.
2. Facs - Present Tense
3. Grouper - Shade
4. Moor Mother - Black Encyclopedia of the Air
5. HTRK - Rhinestones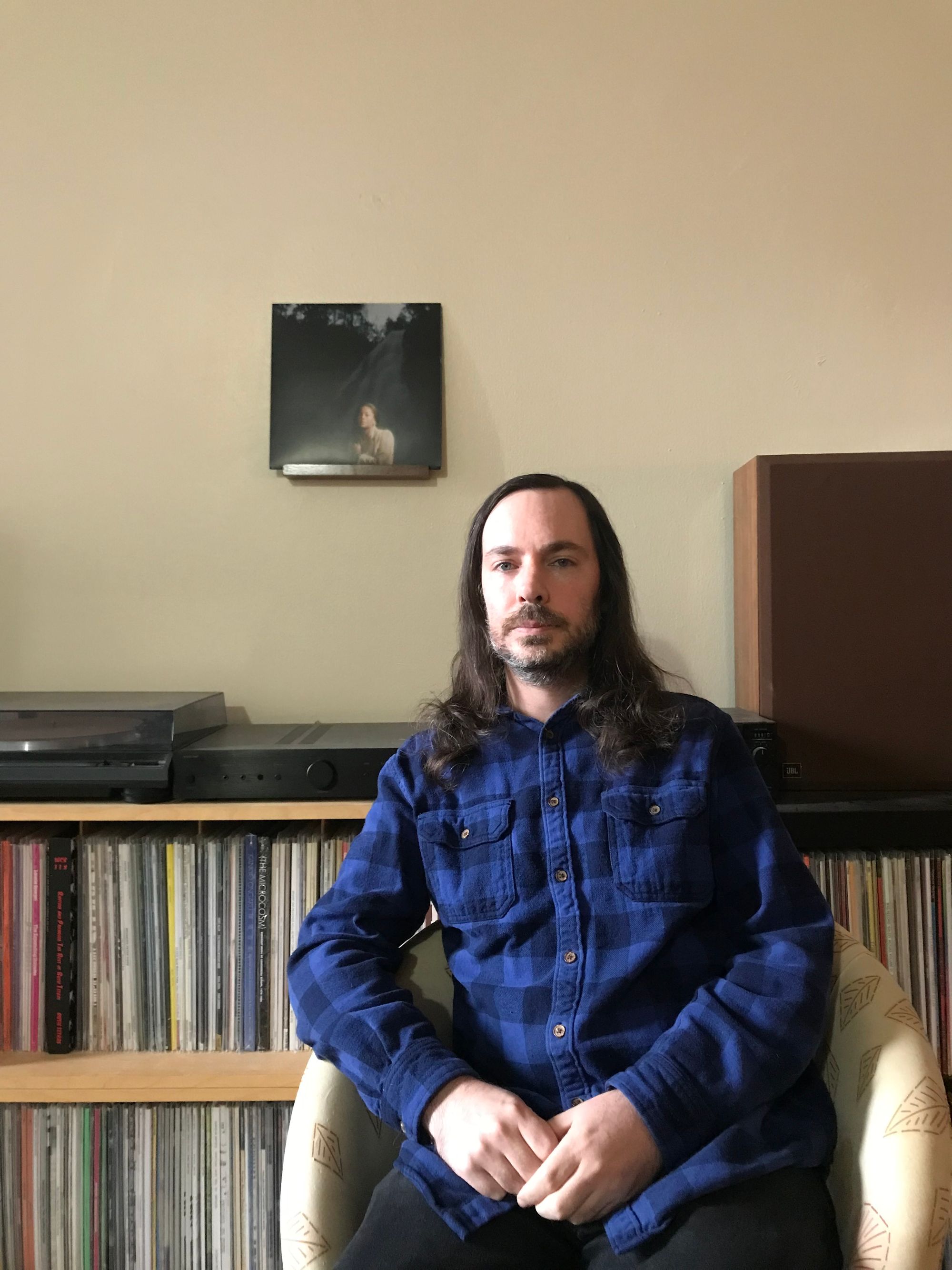 George Flanagan
Helado Negro - Far In
Helado Negro's musical mind is wide and expansive, yet so nimble and sleek he is able to fold it all into the potentially small confines of a catchy pop song. He always brings gorgeous textures, propulsive beats, and emotional richness and I am here for it every time. Inside out and outside in.
2. Wau Wau Colectiff - Yaral Sa Doom
3. L'Rain- Fatigue
4. White Flowers - Day By Day
5. Nancy Sinatra - Start Walkin' 1965-76 (reissue)
Seabrook Wilson
King Woman - Celestial Blues
A tortured and brilliant manifesto, perfect for a year underscored by lingering unease.
2. Devendra Banhart and Noah Georgeson - Refuge
3. Iceage - Seek Shelter
4. Gaspard Augé - Escapades
5. Chubby and the Gang  - The Mutt's Nuts
Chris Crowl
Porter Robinson - Nuture
I was a sophomore in high school when Worlds came out—a handful of those tracks got me through some tough times. 7 years down the road Nuture is sure to do the same!
2. Magdalena Bay - Mercurial World
3. Helado Negro - Far In
4. Sweet Trip - A Tiny House, In Secret Speeches, Polar Equals
5. Injury Reserve - By the Time I Get to Phoenix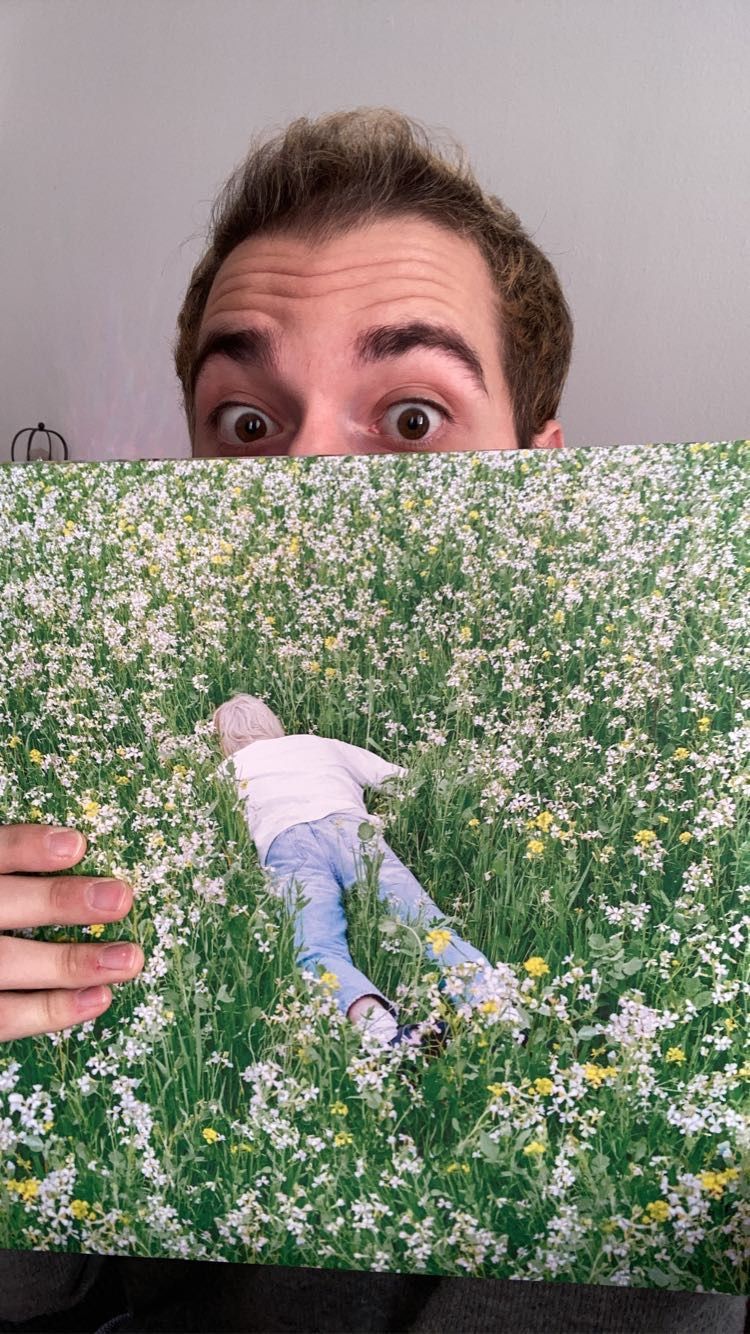 Michael Suhr
Nick Cave & Warren Ellis - Carnage
Kick back as Nick Cave takes you on a trip through the rapture. I promise if you can get through the bleak heaviness of the first 4 tracks and into the outro of White Elephant, you will be rewarded with some apocalyptic exaltation. You, listener, can bask in the glory of just simply making it past the darkness and enjoy being first in line at the heaven of your choosing. I mean just the second half of that album alone makes it worth a mention on year end lists.
2. Japanese Breakfast - Jubilee
3. Cassandra Jenkins - An Overview of Phenomenal Nature
4. The Weather Station - Ignorance
5. Flock of Dimes - Head of Roses
Wesley Lyons
Turnstile - Glow On
From seeing them at Long Island Fest in 2011 to a sold out Irving Plaza headliner this past August, I could have never seen this band's trajectory coming. They're one of those few in a generation bands that go beyond the sounds of hardcore in a way that opens themselves up to a wider audience while still pushing their music forward and retaining their core sound. Glow On is Turnstile at their most confident and engaging.
2. Japanese Breakfast - Jubilee
3. Dinosaur Jr.  - Sweep It Into Space
4. Melvins - Working with God
5. Rob Zombie - The Lunar Injection Kool Aid Eclipse Conspiracy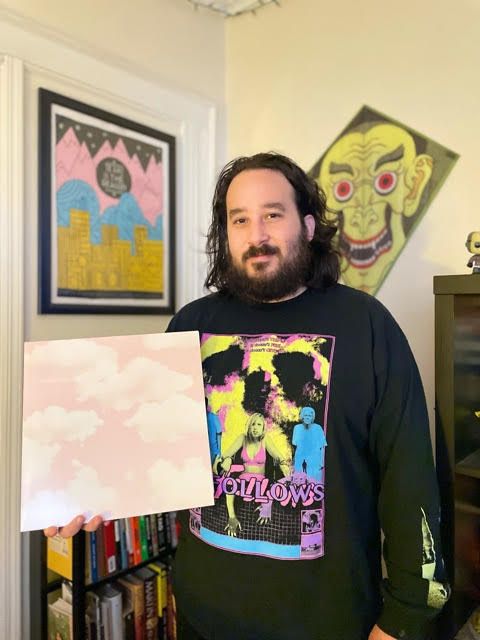 Olivia Cummings
Cory Hanson - Pale Horse Rider
Wand frontman Cory Hanson is back with his sophomore album Pale Horse Rider. Hanson's new album is a reflection on his time spent at home in Southern California and his observation of the desolation of the Mojave desert surrounding him throughout the recording process. Pale Horse Rider's release was accompanied by Hanson's newest endeavor, a web series. His series, titled Limited Hangout, included performances with Hanson in red face paint and a yellow suit mouthing the lyrics to his newest release and then switching to sketches of absurd segments like puppet shows and fake commercials. Pale Horse Rider sees Hanson finding a much more country/folk sound than his previous psych infuzed release. Album opener "Paper Fog" sounds as much like a cowboy ballad as it can while also tiptoeing the line between fantasy and terror. My favorite track on this album is the namesake "Pale Horse Rider" inspired by a tarot card and beautiful ode to a lone ranger-esque hero who in reality isn't as trustworthy as he appears.
2. Ty Segall - Harmonizer
3. Darkside - Spiral
4. Trees Speak - PostHuman
5. Men I Trust - Untourable Album