The holiday season is upon us and, as always, finding the right gift is going to be a challenge. Scavenging through past conversations, racking our brains for a semblance of an idea... "What do they want?"
We have the answer you're looking for.
Browse some highlights below, or explore the full list.
CLICK AND COLLECT
Don't forget you can place your order online and collect it at Rough Trade NYC (30 Rockefeller Plaza 6th Avenue, btw 49 & 50 St, New York, NY 10112).

Last day for Christmas shipping is currently December 9th.
Please note: since carriers are still experiencing delays between covid and extremely high volume of shipments there still could be delays. Order early!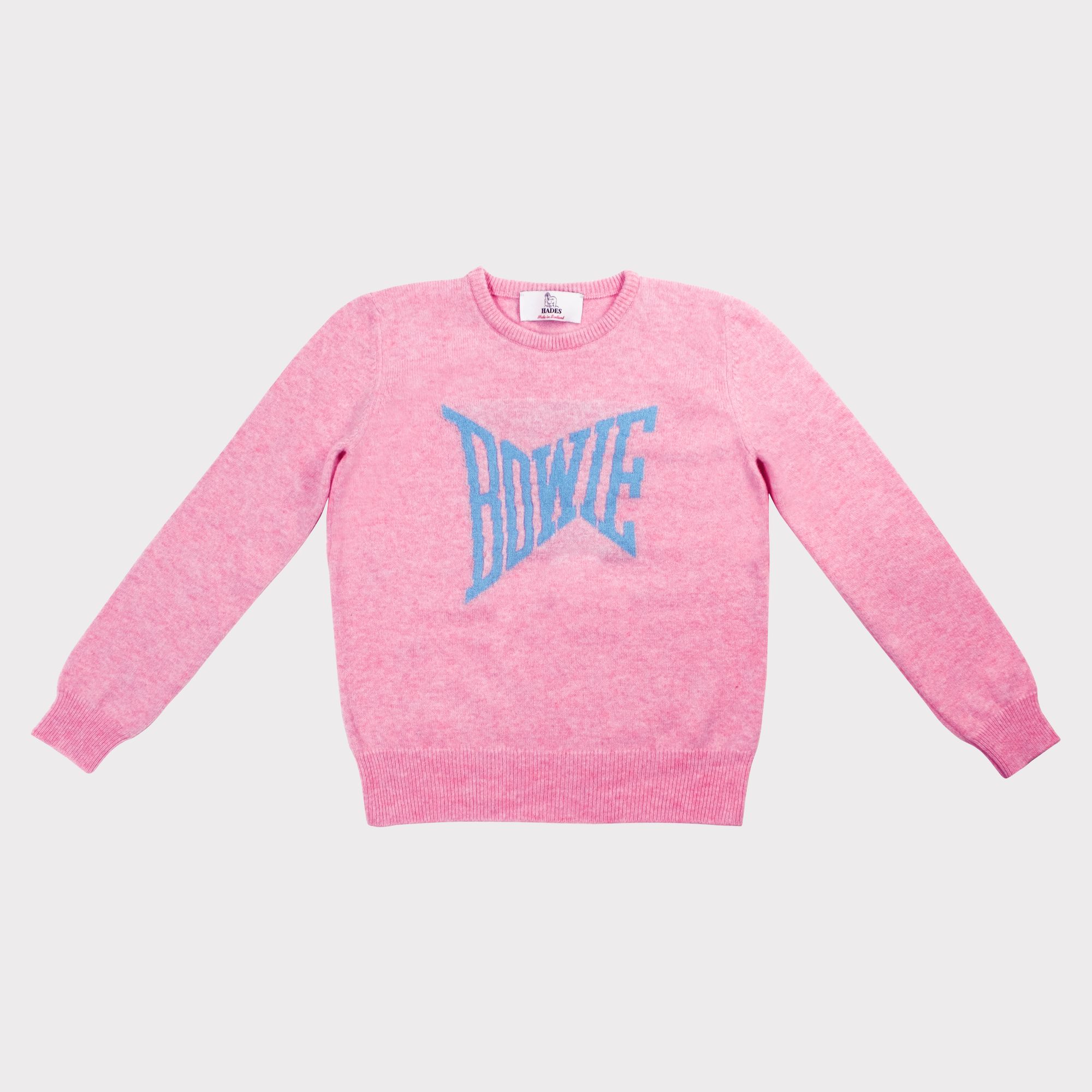 Robbie Simon x Rough Trade NYC Tote Bag     Buy Now
A three-part collaboration sees Robbie Simon's beautiful mural transported from the walls of Rough Trade NYC onto a tote that follows you everywhere.
Hades Sweaters     Buy Now
We all love a good band tee, but this takes the merch torch and runs with it. Cozy, handcrafted, and just so soft, it's knitwear stitched with the sounds of David Bowie, The Cure, and more of your favorite artists. Available online is just the David Bowie pink sweater - head to our Rough Trade NYC store to find the other ones!
Deadwood Leather Jacket     Buy Now
Refashioning a classic coat into the modern age with environmentally conscious material. Feels and looks like the best leather jacket you've ever worn.
Emotional Creature Bandanas     Buy Now
A kerchief that embraces the melancholy in life. Dry your eyes in a color that matches your emotions with deep blue or a rich black.
Dorothy Punk Patches     Buy Now
Style requires an attention to detail and the work of Dorothy has no shortage of that. With punk patches that refuse to go for the easy reference and posters so meticulously designed it will take hours to digest their respective craft.
Inkbox Freehand Tattoo Marker     Buy Now
A skin-safe pen for anyone who loves to leave their mark: whether it be veterans showing off their skills, neophytes getting in practice, or those who just like to scribble. This super-fun, temporary tattoo pen will enable you to create a tattoo that lasts 1-2 weeks and fades away gradually.
Inkbox Tattoo Kit     Buy Now
One of our favorite gifts this year, the Inkbox Tattoo Kit features not just a Freehand Tattoo Marker but also tracing paper, primer wipes, and tattoo moisturizer to get the best results possible from your artwork.
PS - our NYC store is the only place to buy these in NYC!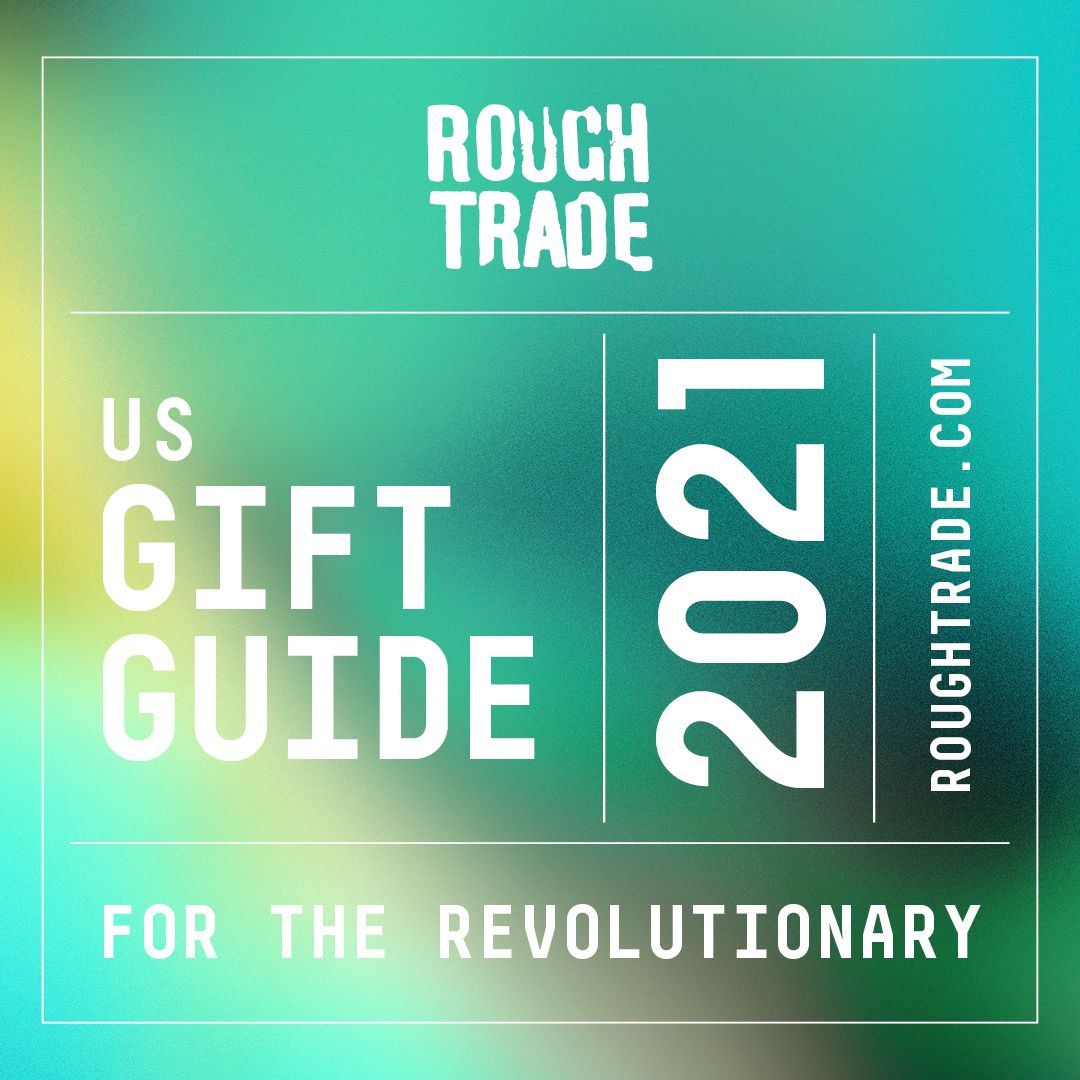 Verso 2022 Daily Planner     Buy Now
For those in need of greater inspiration, the Verso Radical Diary and Weekly Planner draws from our past to look to the future incorporating the messages of revolutionaries such as Angela Davis, Martin Luther King, and the Suffragettes to your daily life.
Social Justice Kittens 2022 Calendar     Buy Now
Whether or not you're burned out by the constant hellstorm of the internet, one thing we'll never tire of is cute kittens - and these have a lot to say. Don't miss a single day.
Slingshot 2022 Organizer     Buy Now
Harkening back to the middle school days of doodling across the fringes of our planners, the Slingshot Spiral Planner meets us halfway. A 2022 organizer that speaks to the child in us all while providing a multitude of resources to keep our lives in order.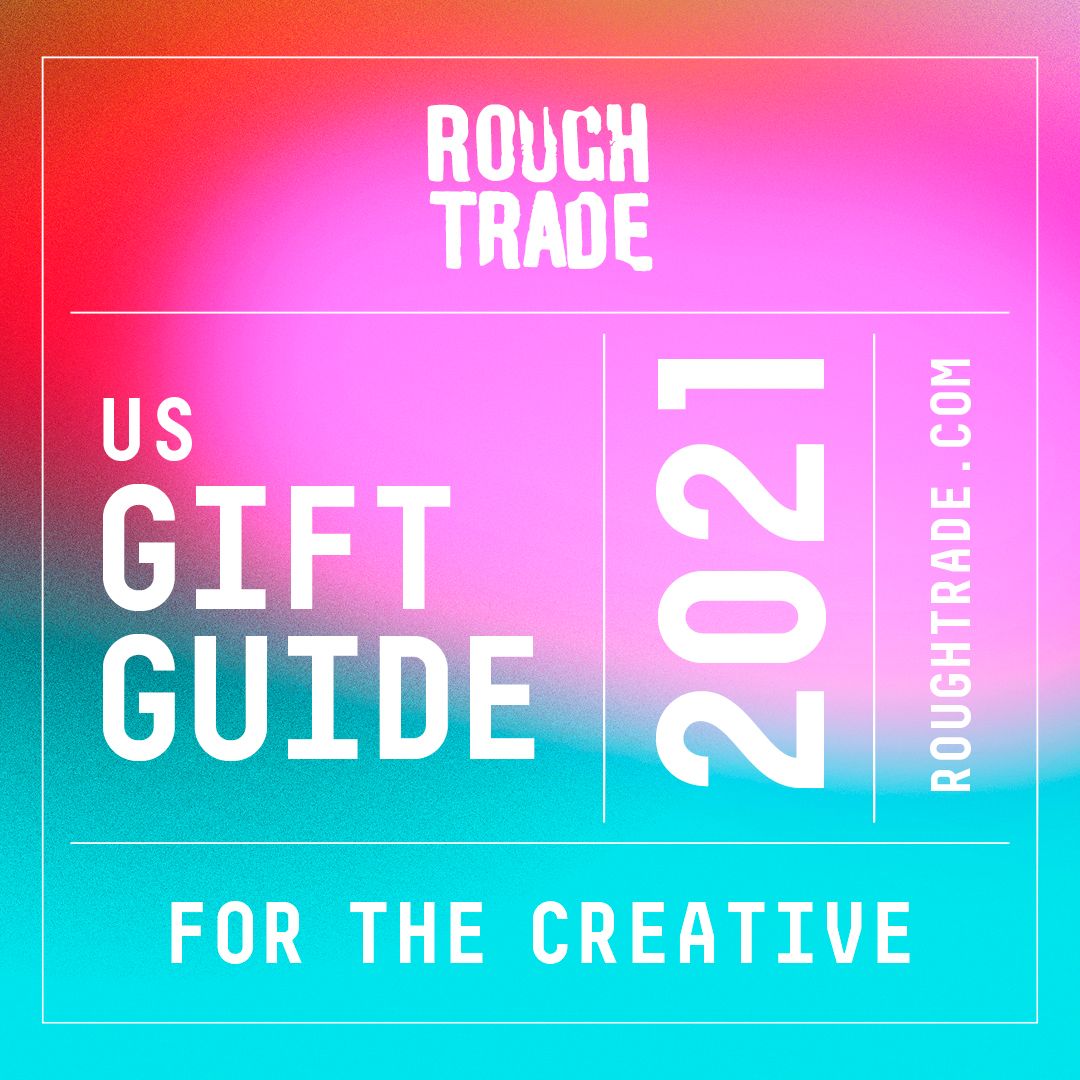 Cover Versions Postcards     Buy Now
Your favorite albums are illustrated onto immaculate postcards. Showcasing genres like punk, ska, and hip-hop or decades like the 1960s and 1980s into packs of four; buy a pack for a friend, frame them on the wall, or write to your music loving friends from afar.
Analog Rubber Stamp     Buy Now
Revive the lost art of the poster stamp. Give your papers the vintage appeal of an inked "Analog".
Deerpark Mahoghony Album Frame     Buy Now
Gorgeous mahogany wood to frame your favorite record with. Give a terrific album the showcase it deserves.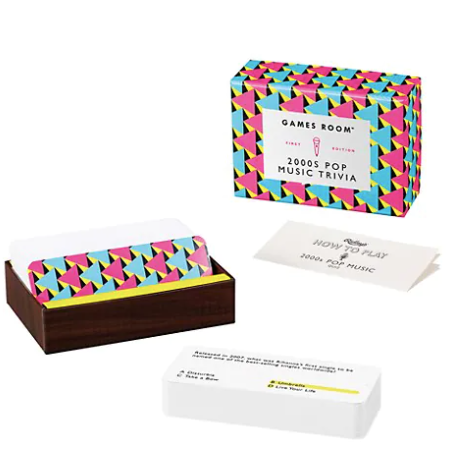 Games Room 2000s Music Trivia Game     Buy Now
For those with two left feet but an encyclopedia of music knowledge, show off your egghead with a nostalgic trip back to the noughties. All those years wasted on vh1 are about to pay off.
Big Apple Bingo     Buy Now
Bing-o Bong. A real New York spin on the classic bingo format, decorating the game in the city's classic iconography by the renowned Sophie Blackall.
Disco Balls Game     Buy Now
We've always said the biggest issue with game night is a lack of groove. This year, get funky with Disco Balls: the tabletop game for those who love to get down.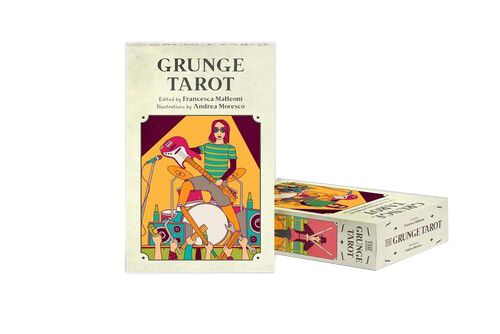 The Modern Witch Tarot Deck     Buy Now
The classic format of traditional tarot symbols reimagined for the modern world, reflecting the audiences new and old whom witchcraft has cast a spell onto.
The Grunge Tarot Deck     Buy Now
For anyone whose favorite movie is The Craft, we've got a treat for you. Combine the grime and scuzz of 90s alternative with the otherworldly feel of tarot.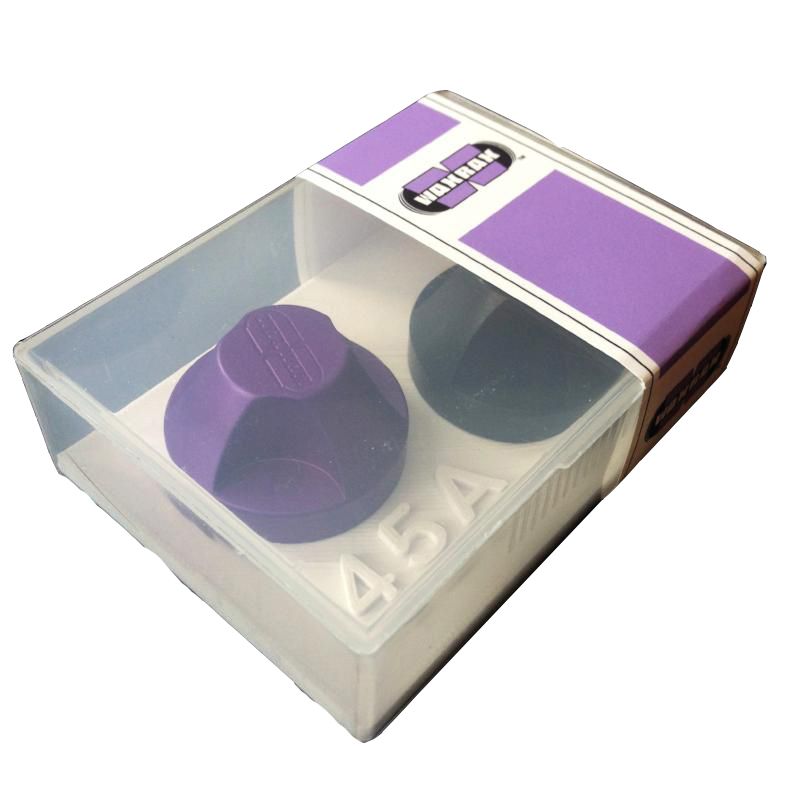 Audio Technica LP60XUSB Turntable     In-Store Only
Available in-store only are the latest turntables from Audio Technica. High fidelity record players that brings out the best in your vinyl.
Vinyl Record Adapter Gift Box     Buy Now
Stop letting your 45s and 7''s go to waste. Get them the support they need with two colorful adapters that will last a lifetime.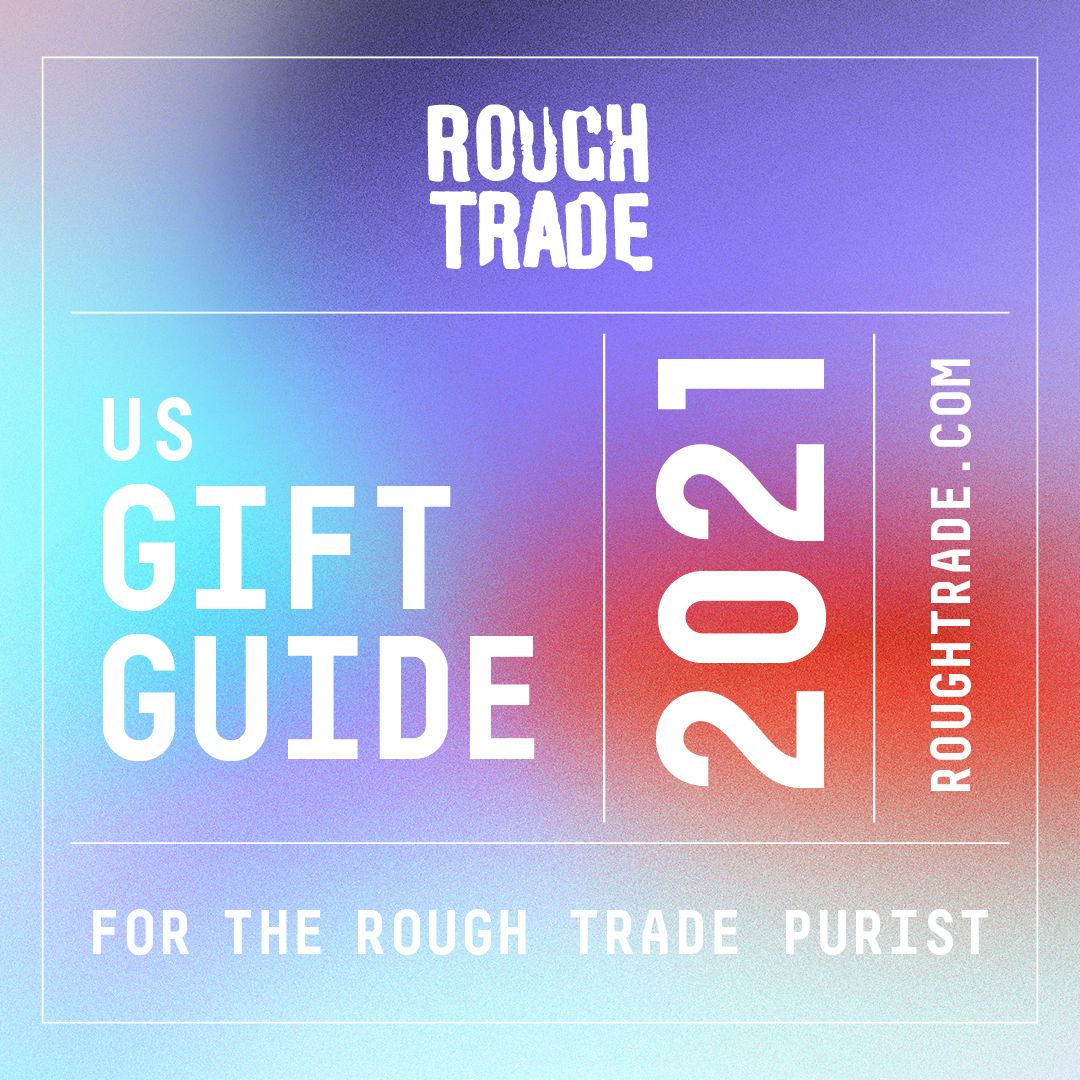 Rough Trade Crewneck     Buy Now
For those who like to keep it simple, there's no better option than a t-shirt with a nifty little logo in the corner of the chest. Available in white, black, and yellow for a variety of outfits.
Deadwood x Rough Trade Leather Tote Bag     Buy Now
With help from our friends at Deadwood comes a sustainable tote with all the prestige of a leather one.
Rough Trade Gift Cards     Buy Now
At the end of the day, there's no easier gift than letting them pick what they want. I mean, who doesn't love a gift card?