Dublin's post-punk outfit The Murder Capital join us before their show at Music Hall of Williamsburg.
Photos by Olivia Cummings
The Murder Capital just released their sophomore album Gigi's Recovery, a positive ensemble of life after darkness, and only good things. After their acclaimed debut album, the Irish 5-piece became known for their full formed sound and the ability to express the varying sides of the post-punk genre.
Gigi's Recovery via Human Season Records is a sonically charged album, with experimentation running through its veins. Their sophomore album shows just how much the Dublin band has learned and the journey they are prepared to embark on.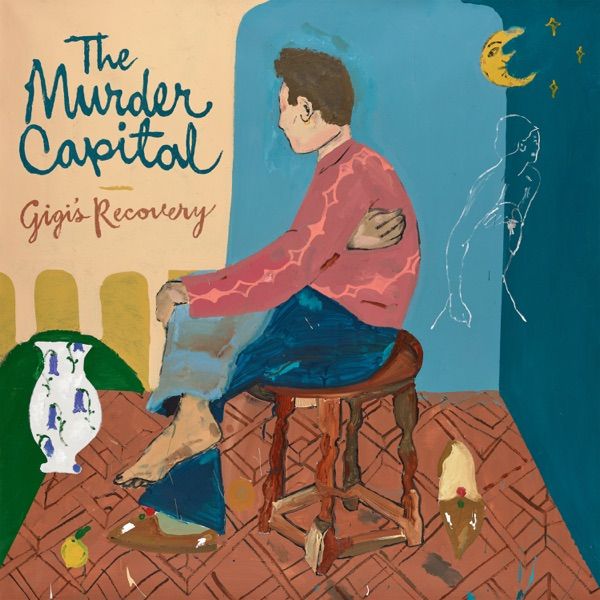 The Murder Capital - Gigi's Recovery
Buy Now
We caught up with The Murder Capital at our NYC store for our newest session of Shoplifting. An invitation to roam the racks in pursuit of the recorded material which has most inspired and shaped their sound today.
---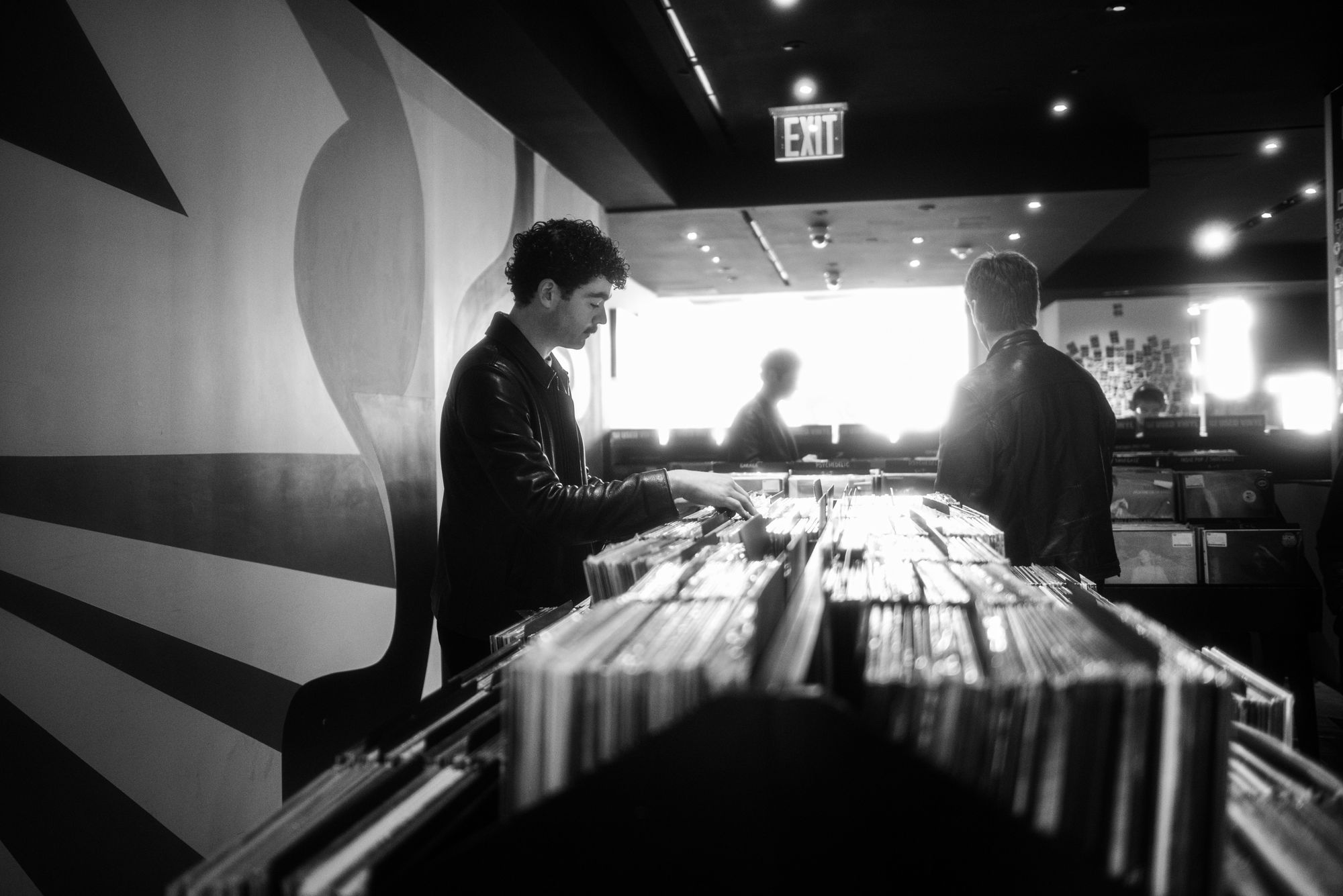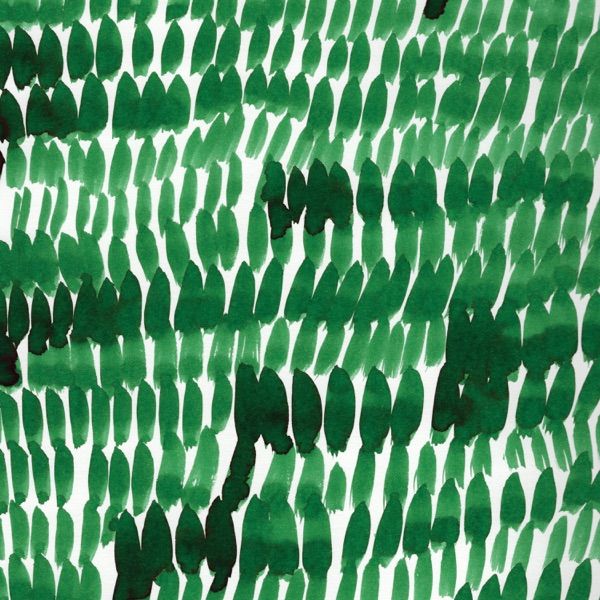 Damien Tuit: My first pick is Afterpoem by Faten Kannan. I found it recently, shamelessly, on Spotify. The first song stuck out to me, it's described here as modern minimalism, but I just think of it as ambient. I'm not sure if it is MIDI or sampling or live, but it's cool, especially that first track is really amazing. It's always weird when you find some really obscure ambient thing online and then you go into a record shop and it's right there. My next pick is Bill Evans Sunday at the Village Vanguard. I went to visit that area yesterday. I just walked all around Greenwich which is really cool. And I just love this album.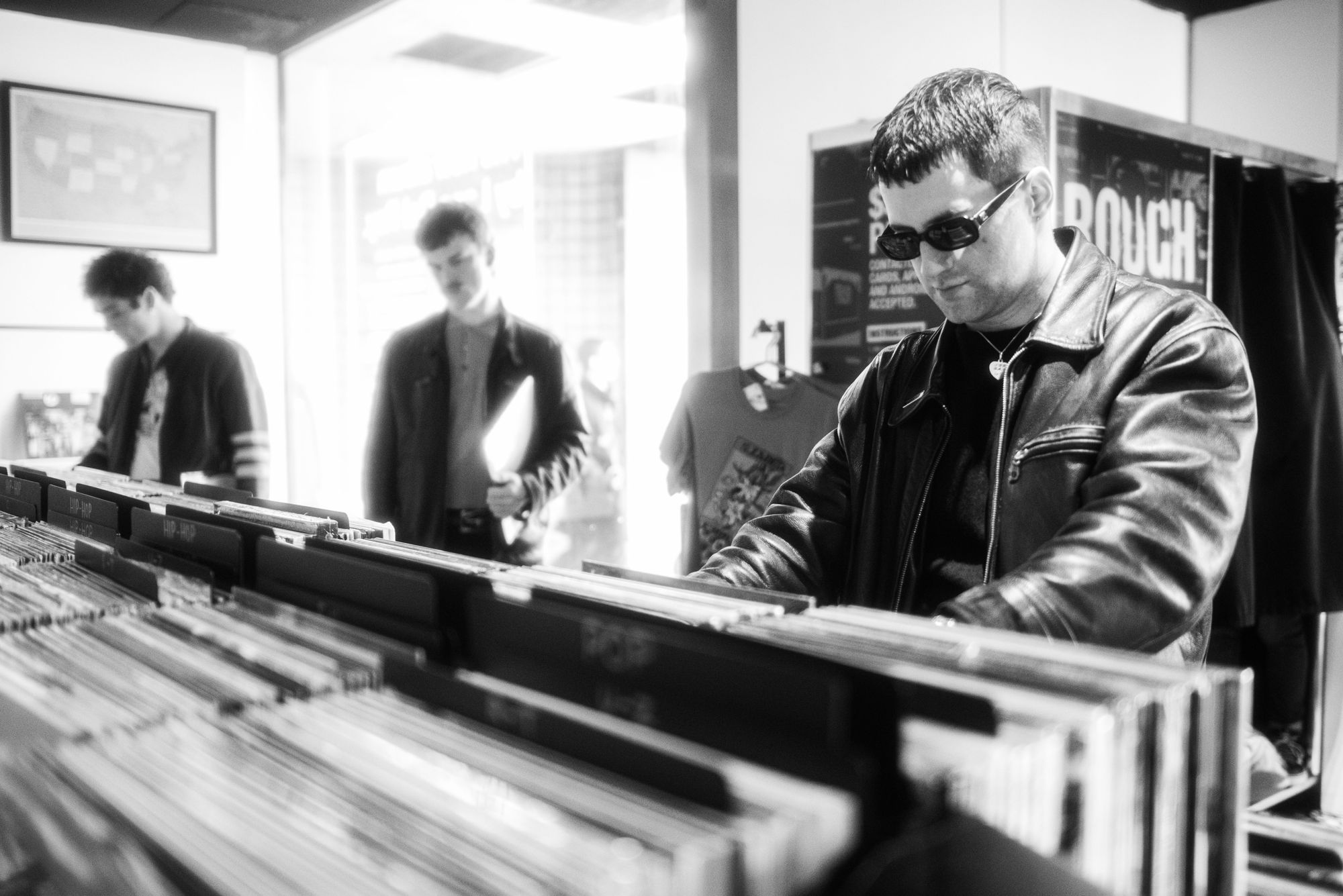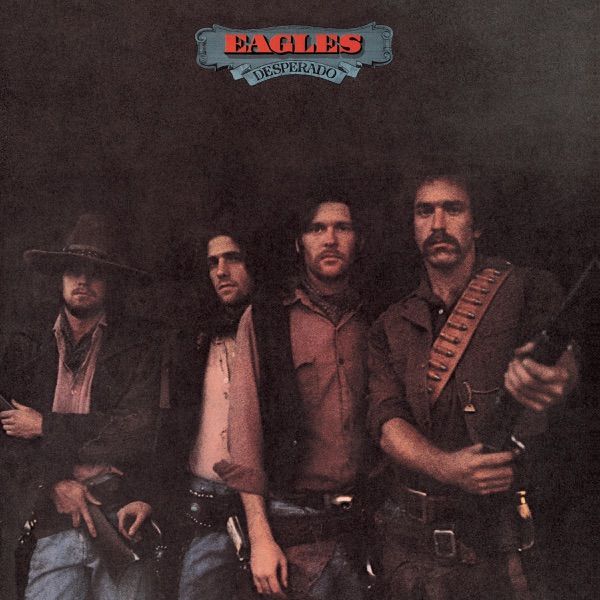 Gabriel Paschal Blake: The first thing I saw was this The Band shirt and, well, first of all, it reminded me of my girlfriend's vintage store back in Dublin. And another one of the pics that I have is Desperado by The Eagles and that old, kind of Americana, kind of just like dudes in bands reminds me of my uncle who played bass as well. He drove a van around our home county and all over Ireland as well, just playing bass. The first time I ever heard an acoustic guitar being played was him. So me and my cousins really looked up to him and he was really into the Eagles. I think The Eagles were his favorite band. Next is Lana Del Rey's new album. I've got one of those cars that still has a CD input in it, so I'm blessed in that way. My bandmate pulled up one day talking about "A&W" off this record, and he just loved how it went from theatrical and operatic vocals and like, really calm and like acoustic and then it gets into an electronic beat and that line "Your mom called, I told her you're fucking up big time" is my favorite bit of the whole tune. I can't wait to get back to my car and get real fucking moody at night, driving for no reason. If I'm listening to Lana too many days in a row, I feel like I need to pull myself out of it. But I love Lana Del Rey. She's got an amazing vibe and I think Jack Antonoff did that tune in particular. He also produced Clairo's second record and she is one of my favorite artists ever.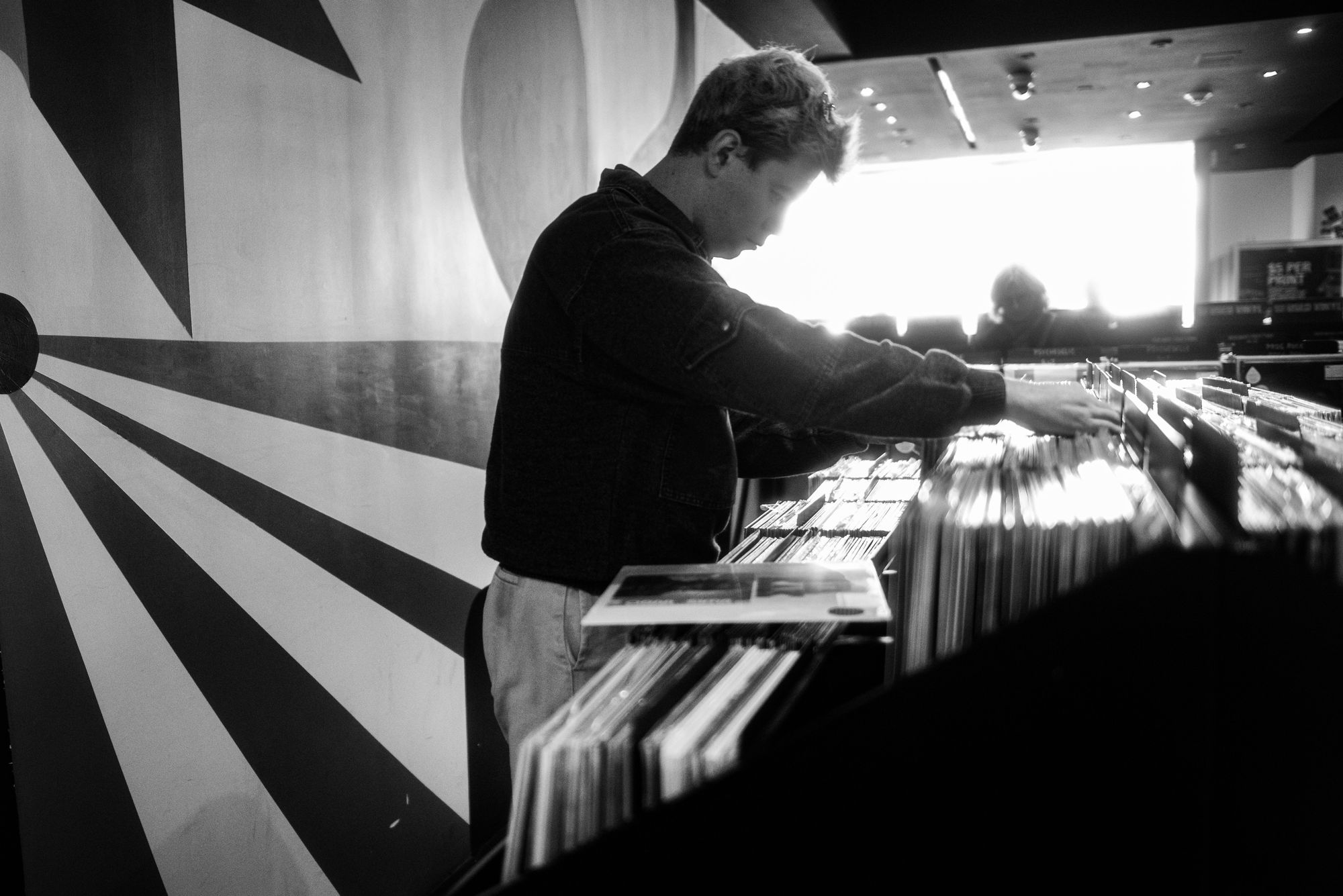 Cathal Roper: I picked Ata Kak Obaa Sima. That first track "Obaa Sima" is a really cool kind of African house track. It's a mix of instrumentals. The intro is really low and when the vocals come in it's really high on top and it's kind of abrasive and then eventually it's a bit funkier. Then I picked this Title Fight record Floral Green. I only know a couple of tracks off it, but our sound guy loves them, so I picked it.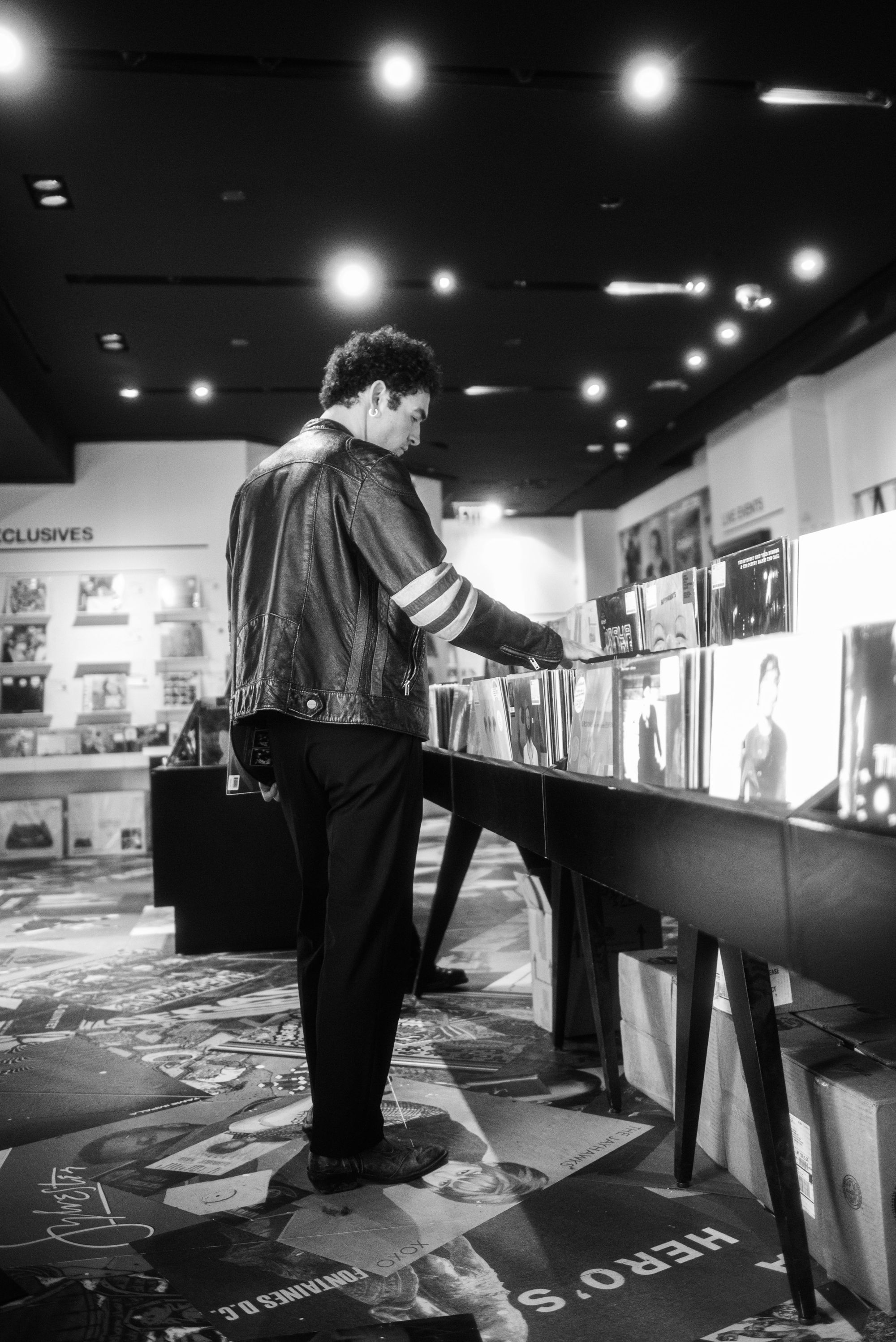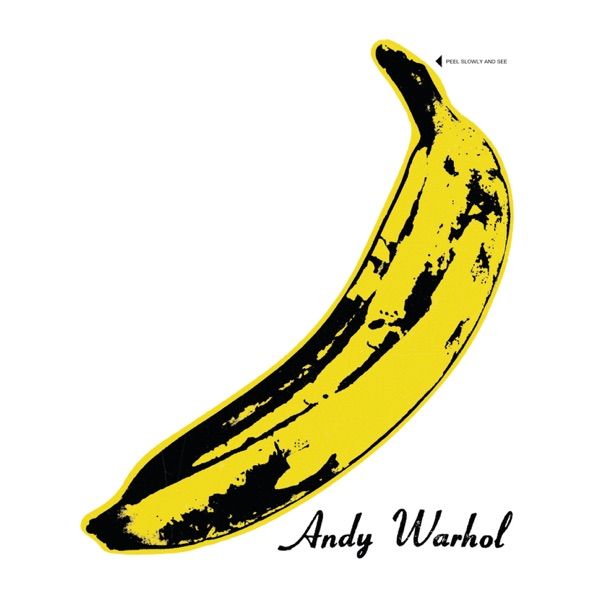 James McGovern: The first record I picked is The Velvet Underground and Nico, I just can't get enough of it, really. You know, it's a bit of an obvious choice. It's like a cliche but it's just the truth. Got a picture disc as well, just because fuck it I don't have a picture disc. I love that Nico's credited as the chanteuse. I remember we used to hang around a lot in a bar in Dublin called Garage Bar, which is gone now. But our friend would be DJing, and she'd use "Heroin" as her song to go for cigarettes because the fucking length of it. I think "I'll Be Your Mirror" might possibly be my favorite love song. There's so many different ways you can look at that. I also picked up the t-shirt because it's very fucking wearable. Andy Warhol knocked that out of the park. I've got a motto as well, "If you see a banana, eat a banana." Next one is Brian Jonestown Massacre. I was actually looking for a couple other BJM records, but this is what's in store so I just picked it up. Anyway, "Wisdom" is one of the biggest tunes ever written. Like, I know Methodrone as a record is pretty fucking long and Anton Newcombe is probably the most self indulgent guy in the industry in every way. But I do love this record a lot."I Love You" is one of my favorite tracks. They're just so sick and they're always putting out bangers and they don't ever have to stop. I think he's just like, got his own flavor.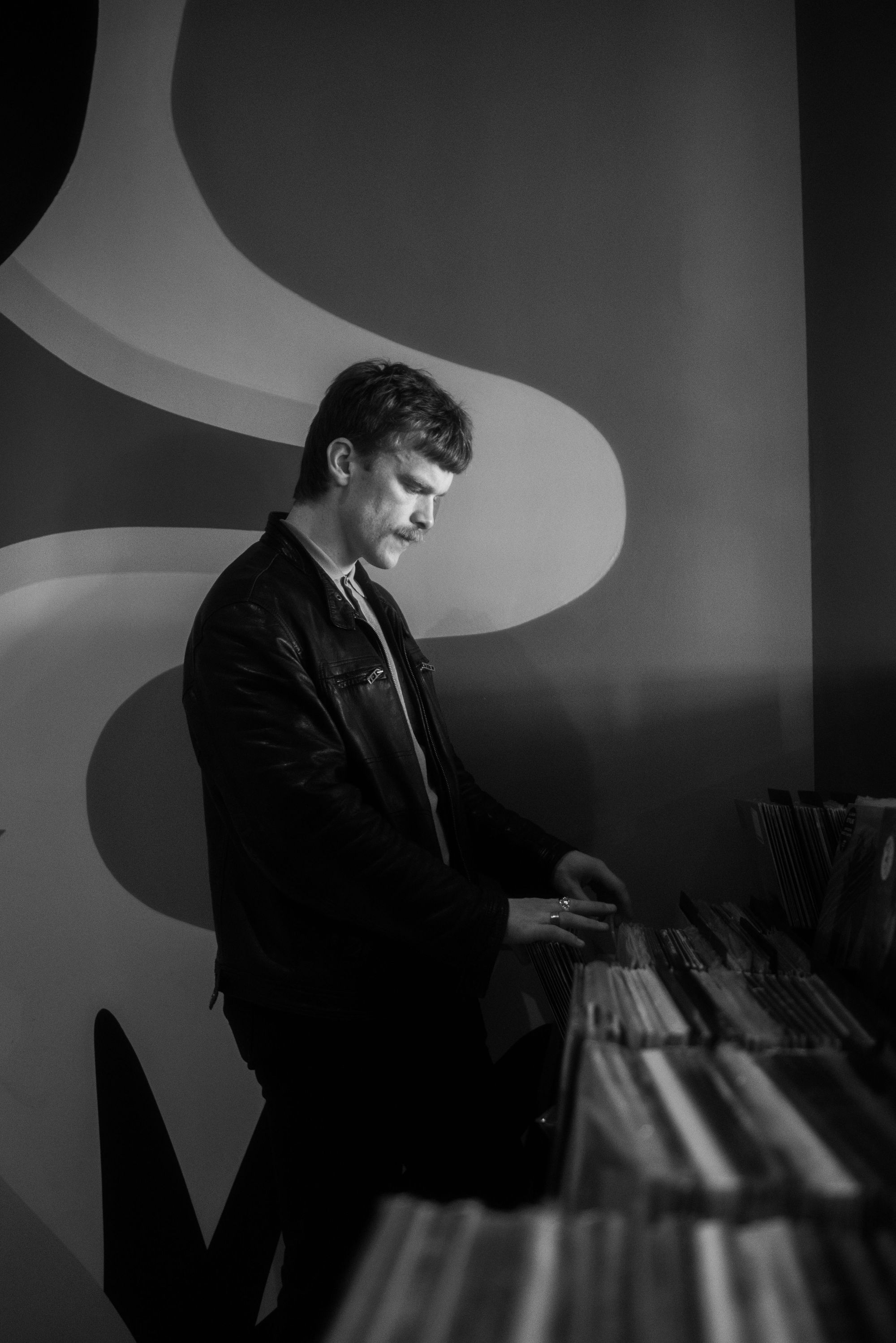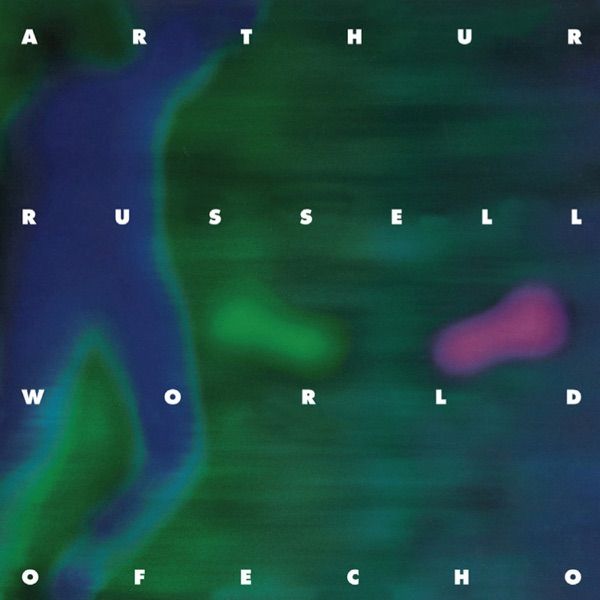 Diarmuid Brennan: I couldn't decide which Arthur Russell record to pick because the range is so big. So I started with the first thing I listened to which was World of Echo. When I was listening to it at first I loved how it just felt like a big experiment in terms of the microphone use and it just sounds like somebody following their instincts. There's big peaks in the actual recording on it and it just works somehow. It's so clean and so consistent. It just sounded different and obviously it's like the beginning of all of his experimentation in the studio. He wanted to create an atmosphere for these songs and ideas. They're not like songs compared to his other works, but they're more sonic experiments, but there still is melody and obviously his use of cello is a very fluid kind of experience. I also have Love is Overtaking Me which is pretty much the folky end of Arthur Russell and then you have the electronic influence and his disco sound. He is a phenomenal artist. Getting into him, you see an interesting figure. He had a lot to do with the arts in the East Village and Hell's Kitchen. He encapsulates a time in New York. He's definitely worming his way into my heart a lot more. And then I also picked Tom Waits Small Change. What can I say about Tom Waits? He's just that brooding, gravelly voice that has so much danger but there's also something that just draws you in, like a storyteller. His voice sounds like the end of a fire, like the embers when they're popping away or something. There's a warmth to it and there's a gravelliness to it. I remember the first time I had this on my iPod years ago. This is the only album I had of Tom Waits. It's just like getting into a good book or something. You know, you go back for it and go back for it. And when you're more and more familiar with it, it just becomes like somebody retelling a story or a funny joke or something.