In celebration of the release of the new 20 LP box set For the Birds: The Birdsong Project, we invited Randall Poster and Sonic Youth's Lee Ranaldo for our newest installment of Shoplifting.

Photos by: Olivia Cummings
Downtown Records presents For The Birds: The Birdsong Project which includes over 200 tracks of original music and bird-related poetry from Jim James, Nick Cave, Beach House and many more. Proceeds from the sale of this collection and supporting events will be dedicated to the protection of birds and the habitats they need, today, tomorrow, and for all our futures. Specifically it will go to the National Audubon Society.
The Birdsong Project is a community dedicated to the protection of bird life, and to the celebration of the joy and mysteries of birdsong. We believe that birds - no matter feather or flock - are precious and inspiring and fundamental to our world. That a world without birds would be a world without freedom and flight and song. We believe birds matter, are endangered and need our help.
---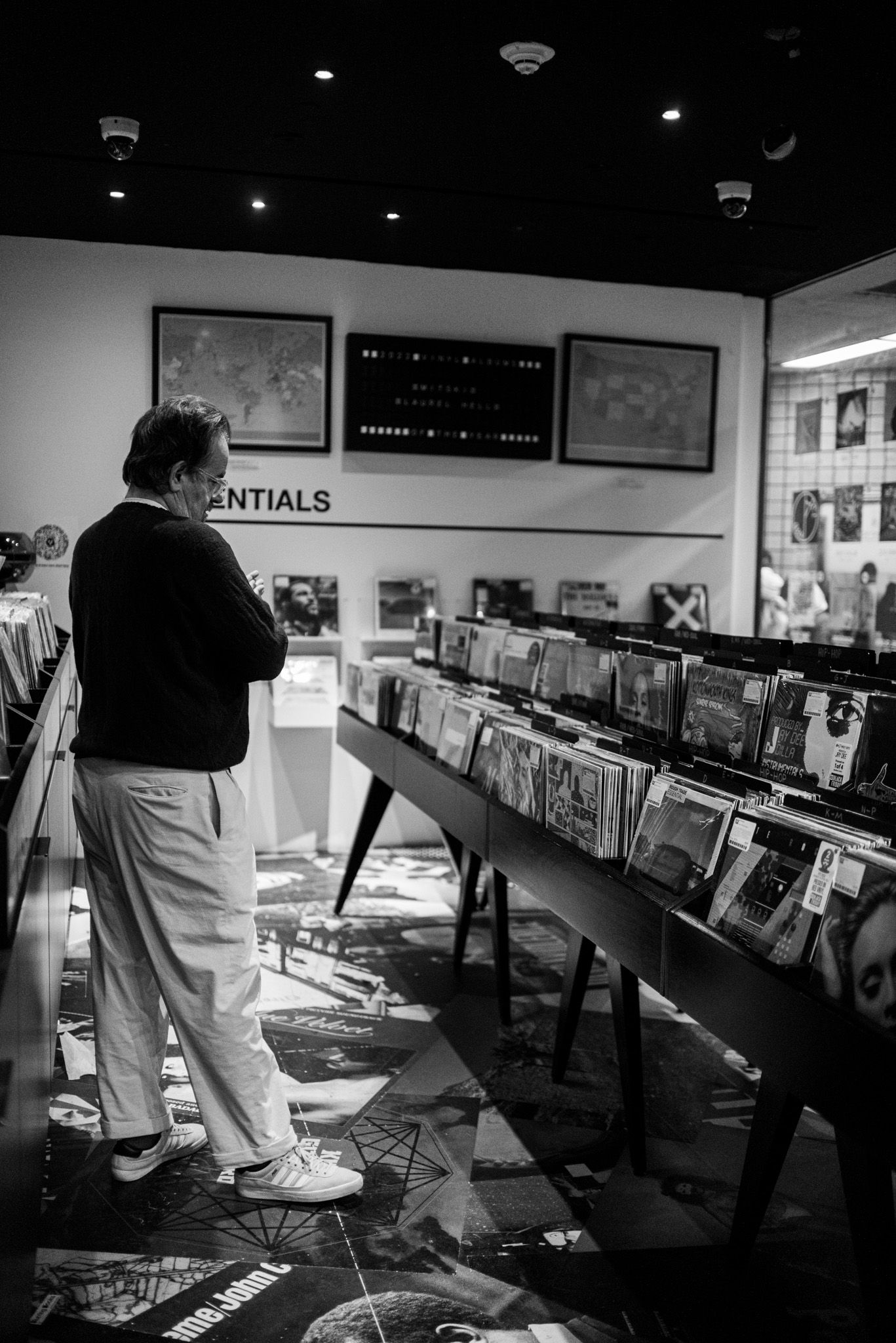 Lee Ranaldo: I just did an event last weekend for Lou Reed's Transformer at 50. You know, it just turned 50 and a book just came out by Simon Doonan, who used to do the Barney's windows. And he wrote a book about his relationship to Lou and that record and growing up gay in England and all this stuff and it was such a good book. It talks all about Lou and David Bowie. Bowie made that record with Lou, and he basically gave Lou Bowie's sound; it became like the biggest record of his career. So I started looking back at some Bowie stuff, and I found these demos and I was like, what is this? What is it called? Divine Symmetry. I was like, I've never heard of this before. And there were all these demos, and they're incredible, like hotel room demos and just all this crazy stuff. So I've been on a Lou and Bowie, early 70s kick at the moment. Divine Symmetry: The Journey to Hunky Dory, one of my favorite Bowie records.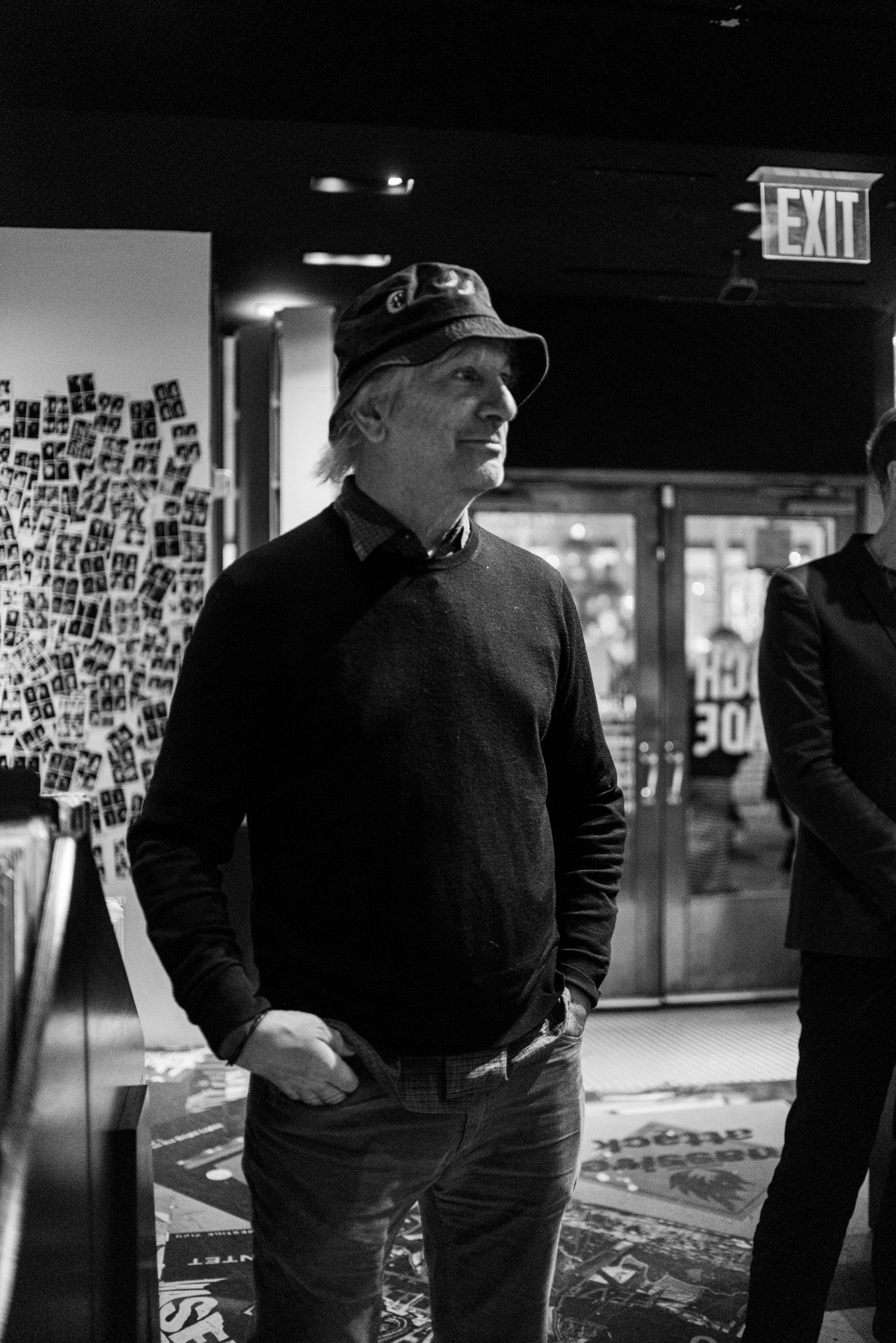 Concert For Bangladesh
Randall Poster: Well, this was so much fun running around trying to find records to talk about. And one I picked was The Concert for Bangladesh. I remember just how satisfying it was when I first got this record. I think I may have even played it on a simple record player. Somehow it made me appreciate the beautiful trajectory music was on and could be on just with all these sort of legendary, mythical rock and roll characters. It was sort of a grand meditation in a way; trying to put this distant issue in the front part of people's brains and what a way to do it. Ravi Shankar was just so spirited and spiritual. In a sense, so many of these recordings are now themselves mythical recordings. It's almost just the passion for music and the belief that music could really make an impact and that's also, I think, something that was really part of this process. The contributors were able to really create something out of their best selves, or what they were appreciating about what was around them or thinking about in this particular moment in time. So I think Concert for Bangladesh might be a good companion for Birdsong.
Lee: Yeah, you chose something with a very good tie in there. [Concert for Bangladesh] was a three record set, which was really unusual at the time and George Harrison just released All Things Must Pass, which was a three record set. So this is one of those funny things from back in the day when you used to get vinyl records. I have everything but the box. I have the records in their sleeves and the booklet, but I don't have the box. Every once in a while, I'm like, I should really go and buy that again just to get the box. Bob Dylan's reemergence. It was completely insane that he was there. He hadn't played in years at that point. He was still in the post motorcycle days.
Randall: I lost my copy of it in a flood. It got wet and it got destroyed. So it's very good to have this come home with me.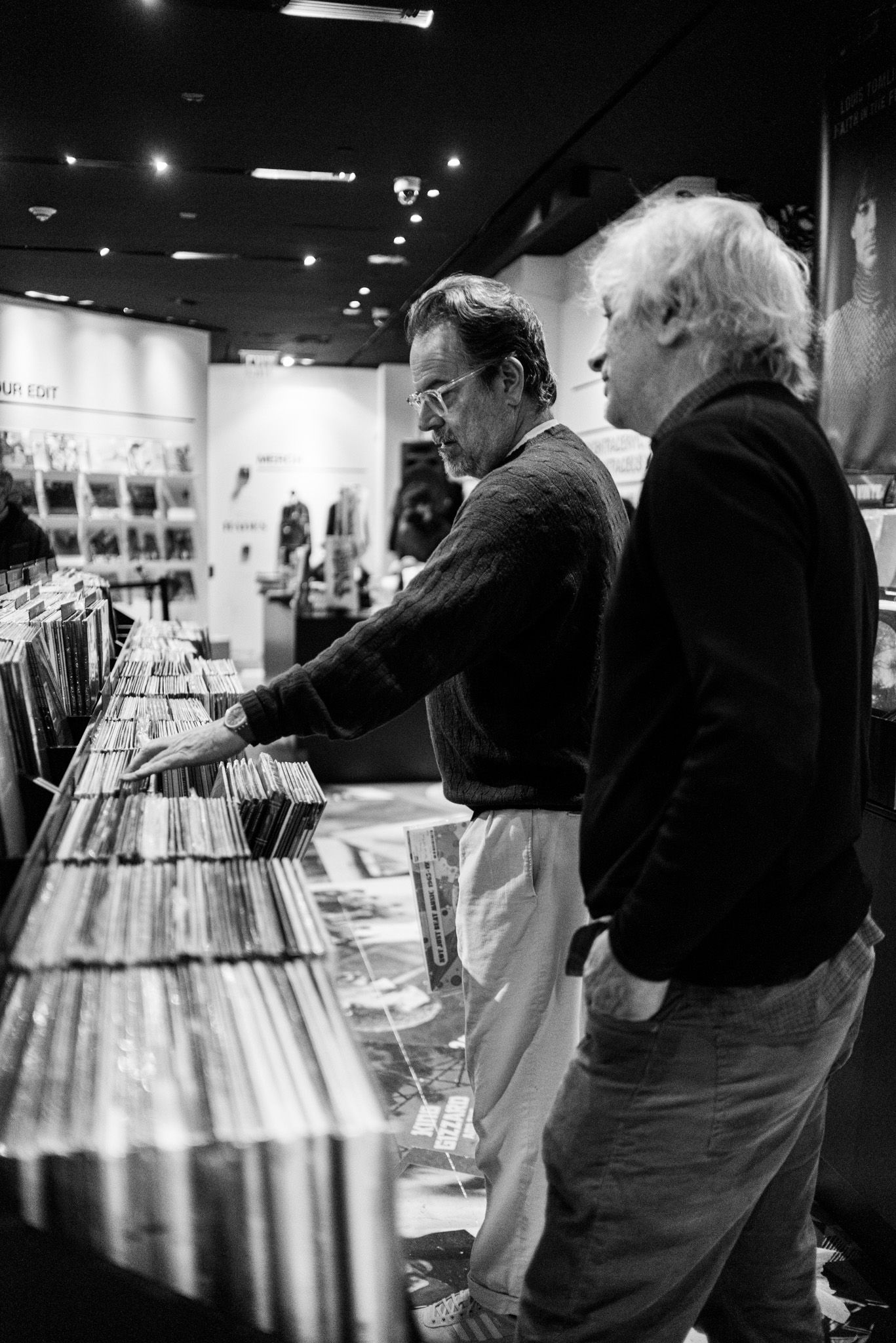 Lee: I'm going to switch gears to something a little more contemporary. One of my favorite artists of the last few years -io from Circuit des Yuex who's on The Birdsong Project and is a dear friend, and I love her to death. So this is the only thing, I think, in her catalog, that I don't own at the moment. So I'm choosing this because it's wonderful and she's amazing. I love the track that she did for our record and the fact that she found time in a kind of crazy moment of hectic scheduling to do it.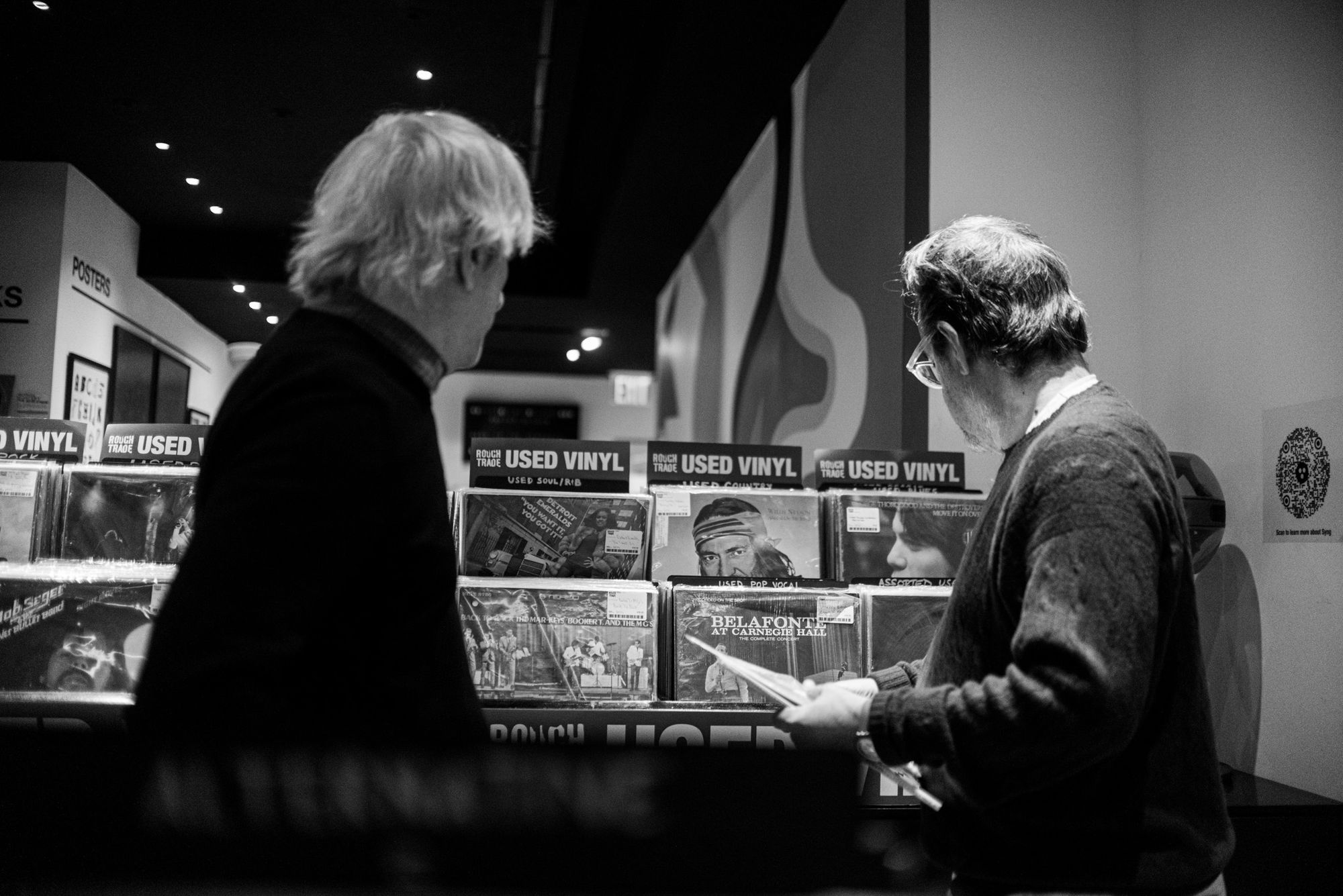 Randall: Well, the next record I picked is Remain In Light by The Talking Heads. This record was very notable for its kind of visual draw. Do you ever go into the record store and buy a record just because you like the cover? I think this was one you would definitely do. It wasn't their first record. We were aware of The Talking Heads. But this record, I think, is the record that put me in a trance the quickest. I would just sort of, like, lose myself.
Lee: This is just pre the big band, right? Or is the big band on this record, too? This is the big band with Nona Hendrix and all. Yeah, they were on such an insane streak from their very first record. It's like this compressed couple of years of innovation. Four or five years. This is only a few years after Talking Heads '77. I remember every one of their records was such an event when it came out. Like Fear of Music, the one before this, that was such a weird record, which I also grew to love.
Randall: I basically played it every day in my college dorm room, and everybody would jam into my room. I never played it out. I still haven't played it out.
Lee: Yeah, we started listening to that when I was in college, too, That and the first Television record, Marquis Moon. And that grabbed us because it was kind of guitar flexing or whatever. But this one, the first record, Talking Heads '77, I  wasn't really sure about. And like a week or two later, I saw them on one of their first tours when Jerry Harrison joined. They were still in a station-wagon, and they came up to Binghamton and played the local little pub that my band was also playing on different nights. And as soon as I saw them, it was just like, immediate conversion. Like, cut the hair, button the collar, put a watch on. That was one thing I always talked about with them, is they have watches; rock and rollers never wore watches. All of a sudden, they shifted the ground under everyone's feet like Bowie did. But what a band.
Randall: What a band.

Here's Lee and Randall during our celebratory performance and conversation on Friday December 9th!