Just a week away from her in-store performance Margaret Glaspy catches up with us for a little shoplifting.
The third full-length from Margaret Glaspy, Echo The Diamond emerged from a deliberate stripping-away of artifice to reveal life for all its harsh truths and ineffable beauty. Like the precious gem of its title, the result is an object of startling luminosity, one capable of cutting through the most elaborately constructed façades. "This record came from trying to meet life on life's terms, instead of looking for a happy ending in everything," says the New York-based musician. "The whole experience of creating it felt like effortless catharsis."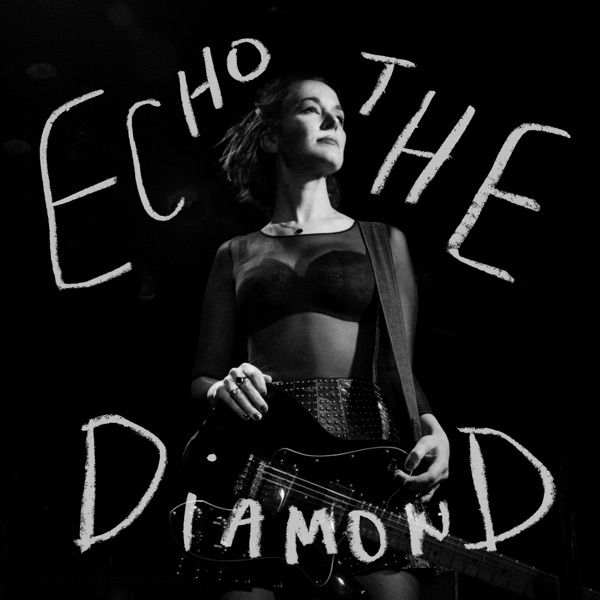 Margaret Glaspy - Echo The Diamond
Rough Trade Exclusive White and Clear Cloudy Effect
Pre-Order Now!
We caught up with Margaret Glaspy at our NYC store for our newest session of Shoplifting. An invitation to roam the racks in pursuit of the recorded material which has most inspired and shaped her sound today. Be sure to check out her new album Echo The Diamond via ATO Records.
---
Inspired by Jazz and 90's nostalgia, Margaret explains how these to supremely different styles of music influenced her latest release.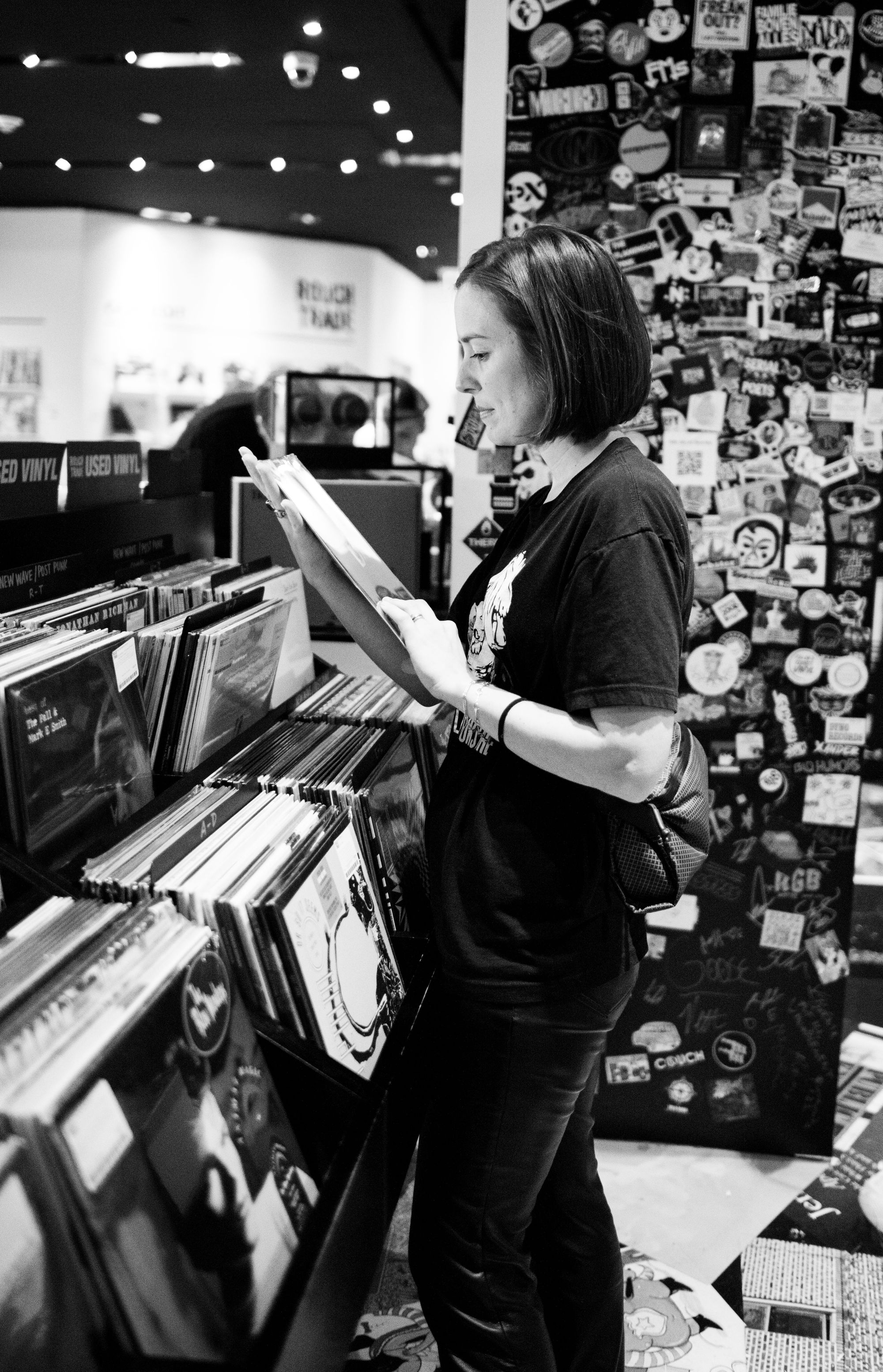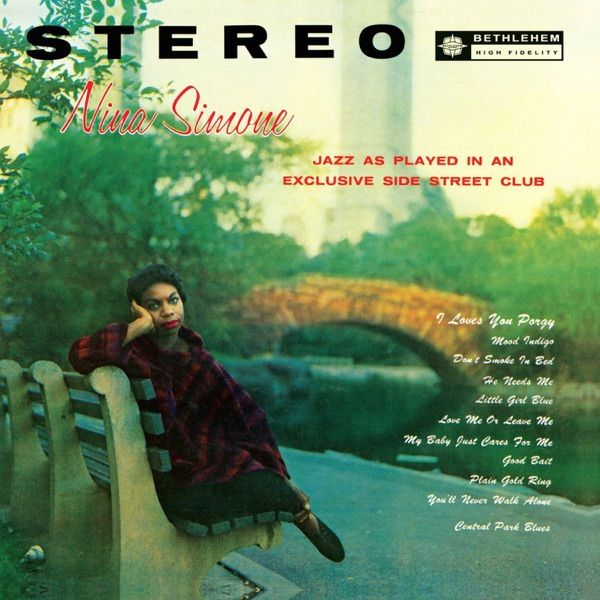 Nina Simone is one of my absolute all time favorite songwriters, singers, musicians, Yeah, she's just super heavy. So this record is a must and I love it deeply and I actually don't have it on vinyl and I think everyone probably should.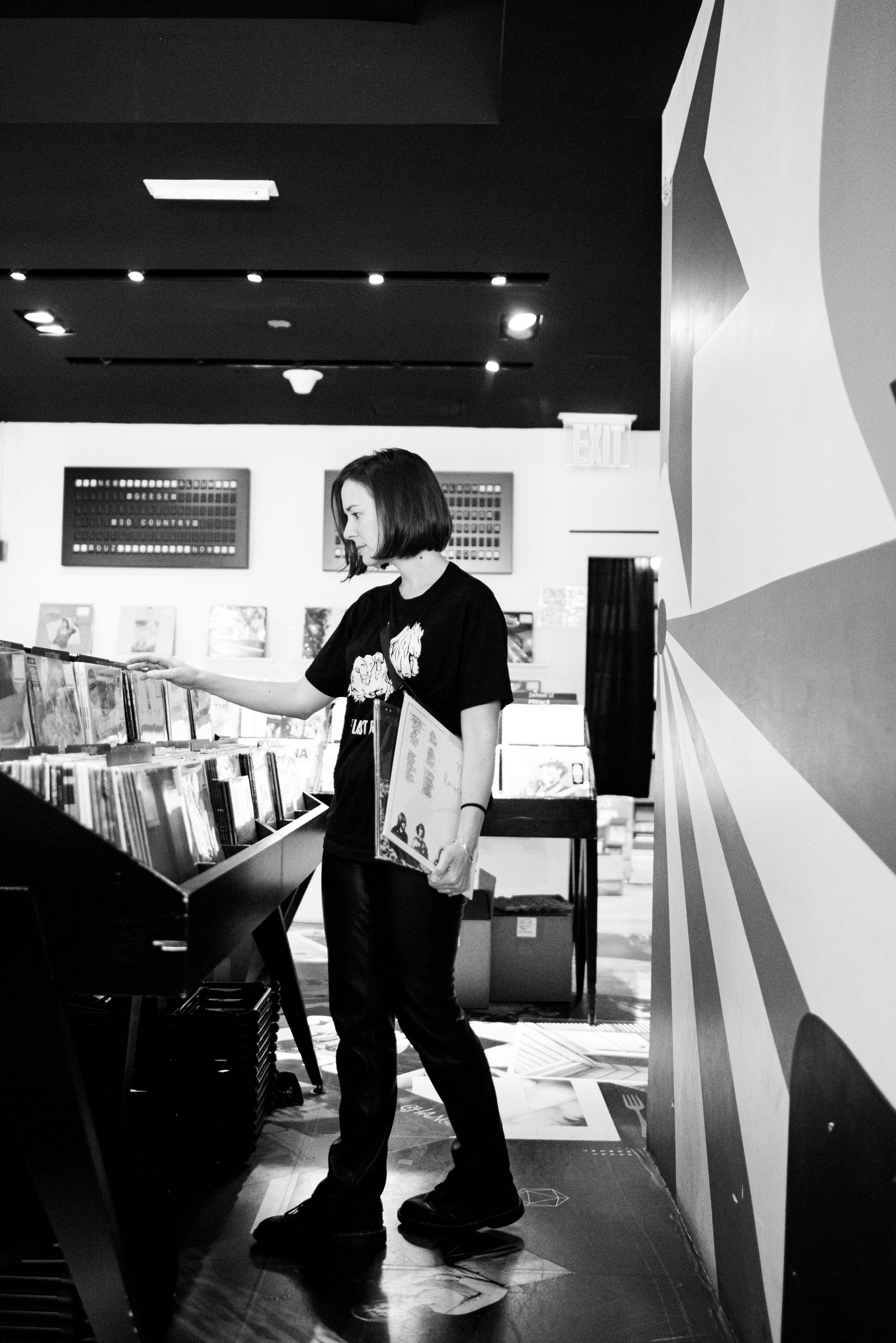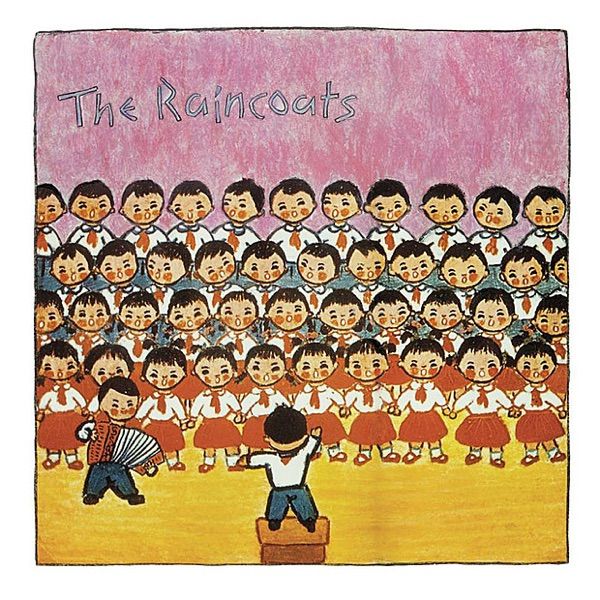 Next is The Raincoats. I'm kind of in a little bit of a post punk phase right now and I listened to this record recently and I thought it was incredible. So yeah, I feel like I'm kind of new to The Raincoats in a way, and I'm excited to dive deeper. But this is a record that I have explored and really, really love. So that's why I chose this one.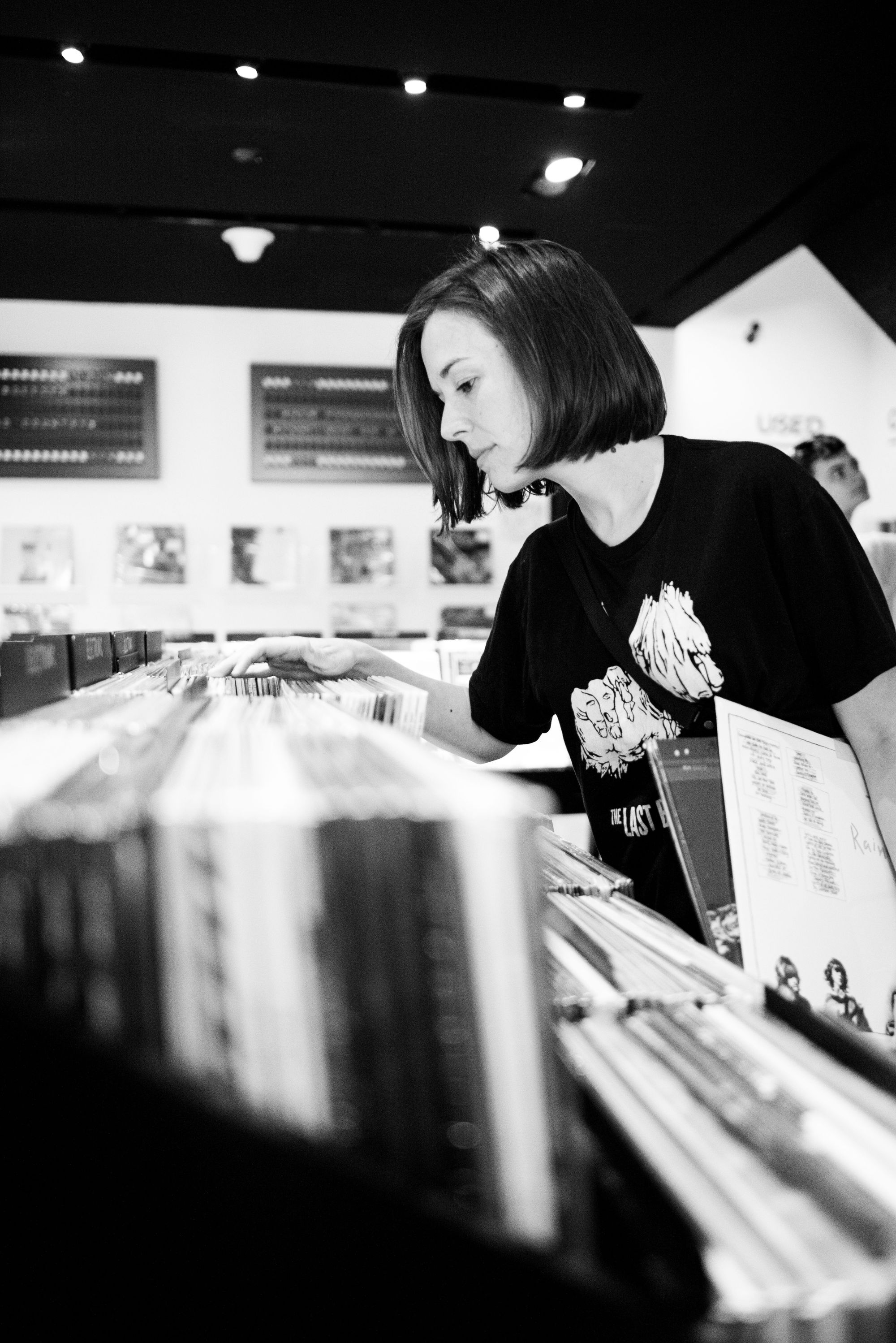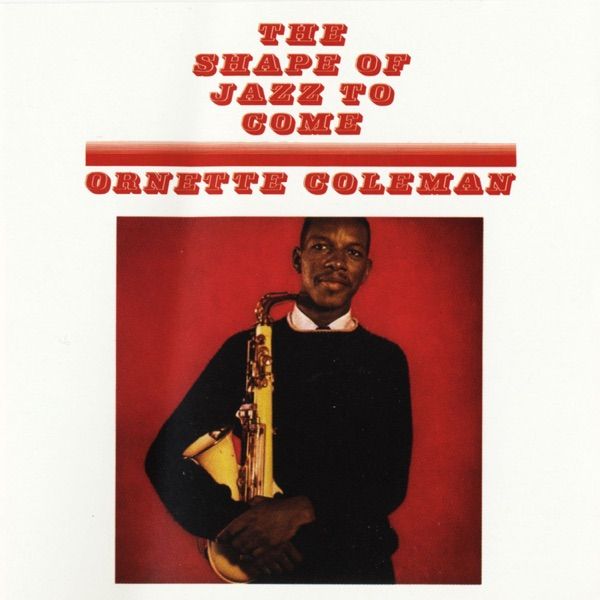 I really kind of discovered this record through my husband, Julian Lage, who's a jazz musician. His music has really reached me pretty deeply. I think for me listening to instrumental music, sometimes specifically jazz, can be kind of a cool escape because I'm just thinking about words all the time. Everyone knows that Ornette Coleman made some of the heaviest music ever made. But I guess I'll add to the pile and say some of the heaviest music I've ever heard and I think it's amazing and the band is incredible on this record and I just love the actual name of the album.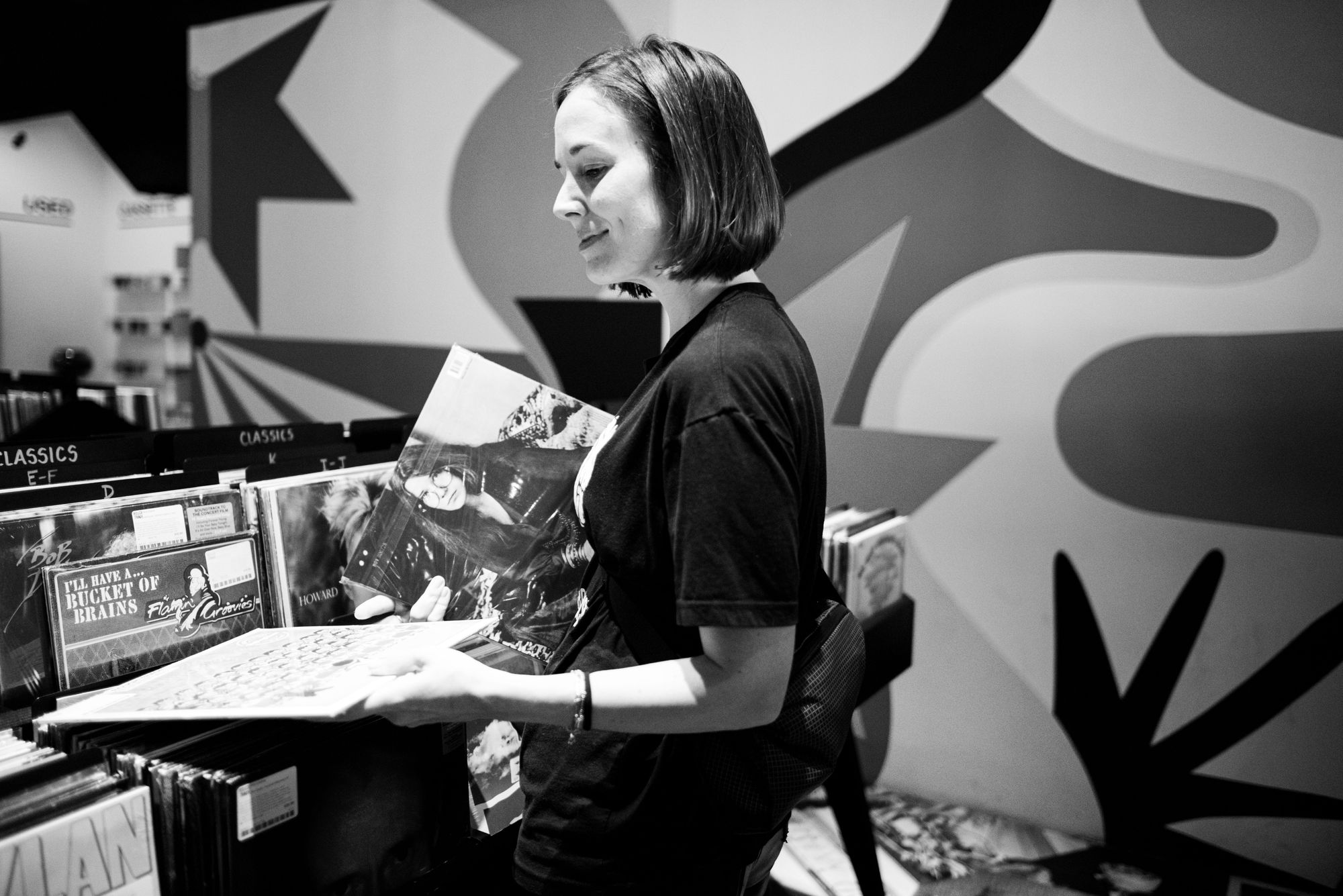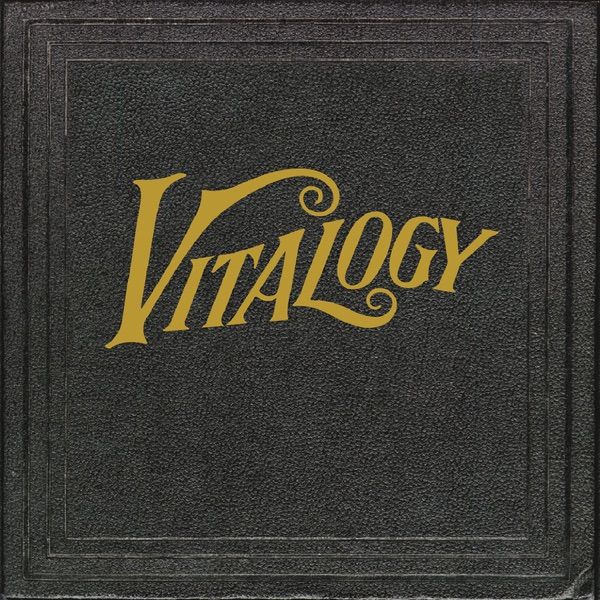 I grew up with a lot of Pearl Jam in the house and I grew up with an older sister and an older brother. This record was on heavy rotation. I didn't really get into Pearl Jam as a young person like when I was, you know, like a kid. But now I get it and I'm very into Pearl Jam. A lot of the music that I think my siblings gave me were these, you know, rock bands from the 90s, and I'm heavy into that music. It's kind of really hitting me right now specifically. And the record that I'm releasing right now I think is influenced by a lot of 90's rock. Vitalogy certainly was on my mind when I was making Echo the Diamond. "Spin the Black Circle" is a favorite. Certainly "Better Man" is incredible and "Nothing Man" brings my heart to pieces. Just makes me ball my eyes out.