Portland-based sister band Joseph visited us for our newest installment of Shoplifting!
Photos by Olivia Cummings
The indie-folk trifecta, Joseph, have been capturing the hearts of the nation over the course of their 10 year stint as a group. As sisters, their harmonies melt together perfectly while their lyrics take the listener on a journey through life's hardest struggles.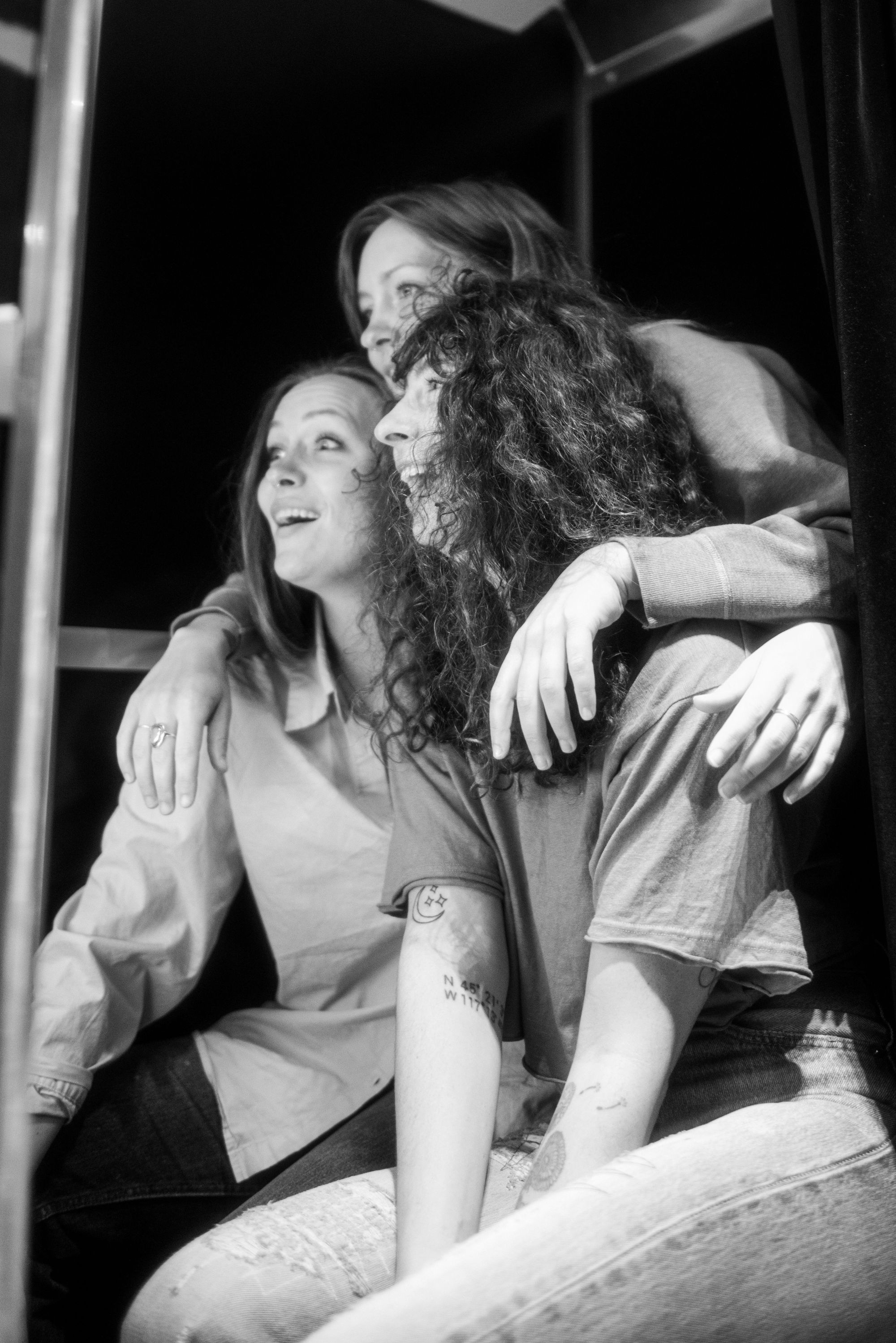 The follow-up to Good Luck, Kid—a 2019 release that reached #4 on Billboard's Heatseekers Albums chart—The Sun builds from its predecessor's cinematic pop and imbues a thrilling new energy into each elegantly sculpted track. In bringing the album to life, Joseph worked with acclaimed producers like Tucker Martine (My Morning Jacket, First Aid Kit, Laura Veirs), Christian "Leggy" Langdon (Meg Myers, Amos Lee, BANKS), Jessica Dobson (Deep Sea Diver), and Joey Burns (Calexico), alongside songwriting collaborators including Tayla Parx and Wynne Bennett, known for their work with artists such as Janelle Monae, Twin Shadow, Haim, Khalid, Normani and Ariana Grande. Collectively shaping an irresistibly vibrant sound encompassing everything from the moody grandeur of the album-opening "Waves Crash" to the pure anthemic glory of tracks like "Kicking Up The Light." With the band taking a decidedly more hands-on role in the production process, The Sun continually achieves the exquisite feat of spinning incredibly complex concepts into sing-along-ready pop songs, providing a captivating backdrop for Joseph's fearlessly personal storytelling.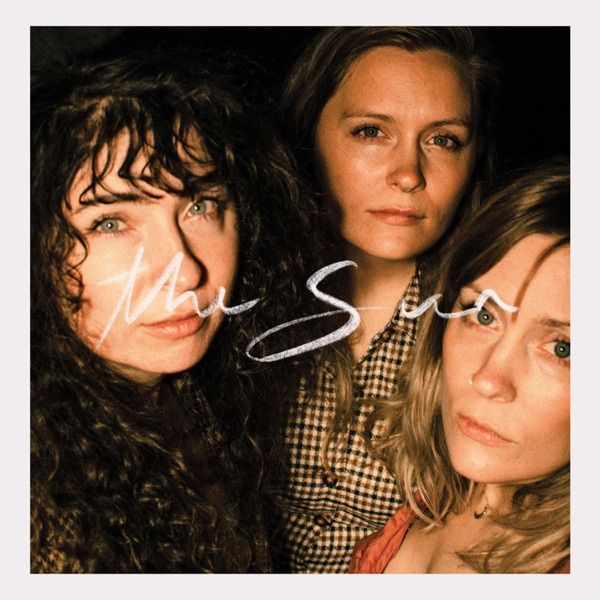 Joseph - The Sun
Available on Orange Sun/Cloudy Clear Vinyl with poster!
Buy Now!
We caught up with Joseph at our NYC store for our newest session of Shoplifting. An invitation to roam the racks in pursuit of the recorded material which has most inspired and shaped their sound today. Be sure to check out their new album The Sun out now via ATO Records.
---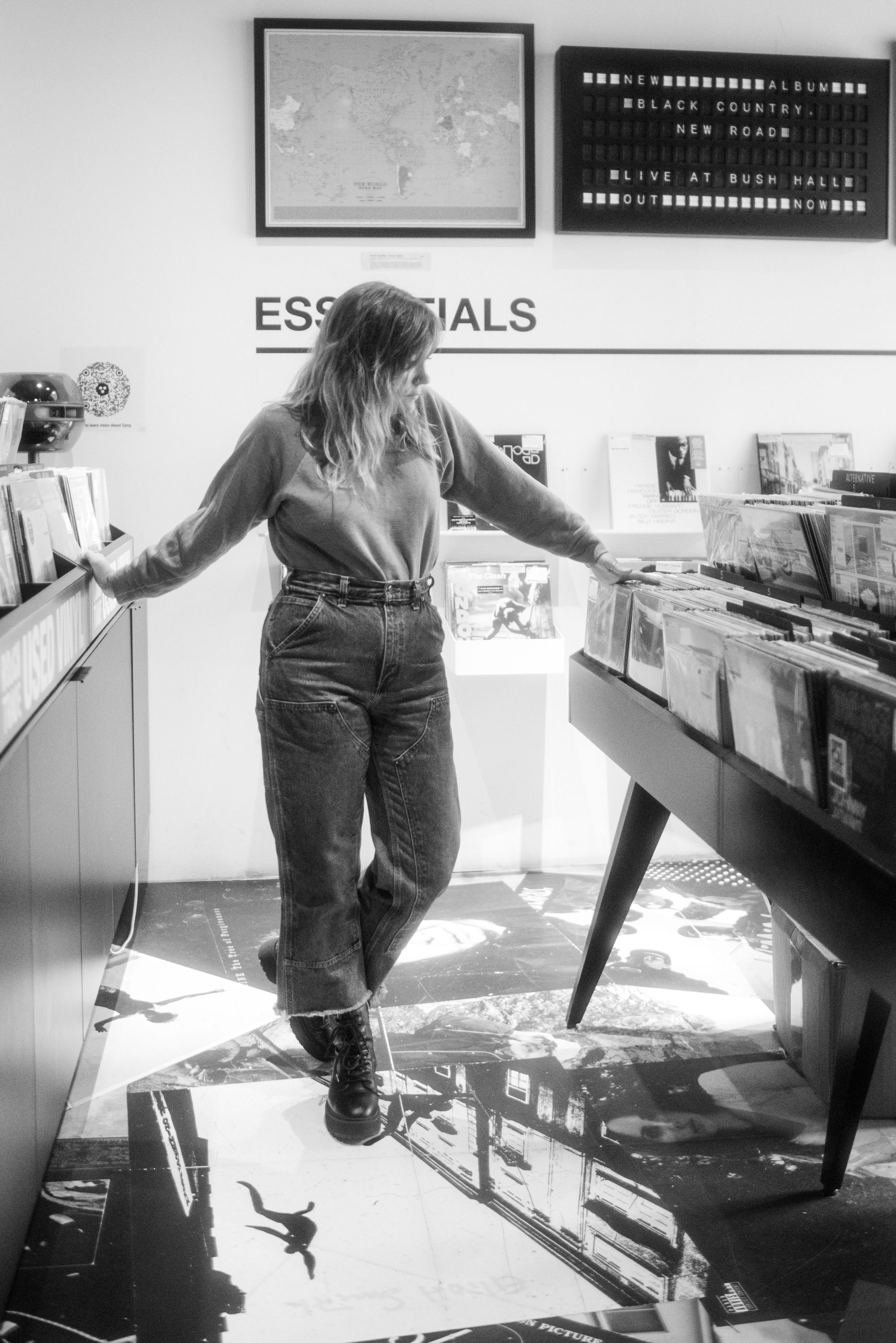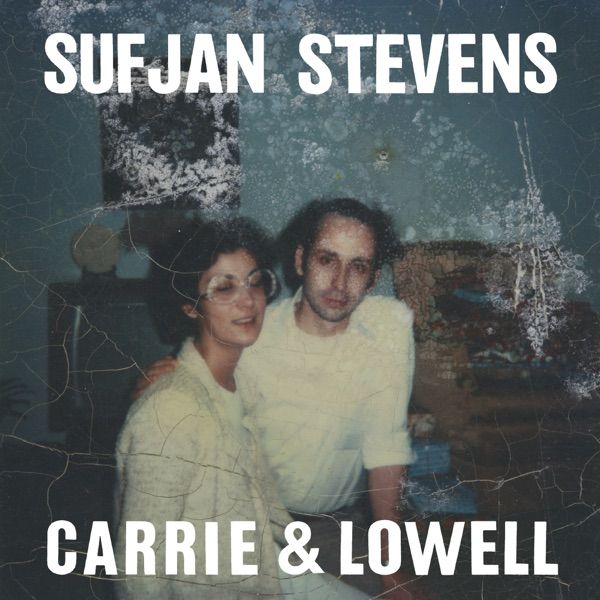 Allison: I picked Carrie and Lowell by Sufjan Stevens, this is my all time favorite album. It's just really special from start to finish. I was listening to it on a drive the other night and it was the most peaceful thing. Felt both energizing to keep me awake, but also, I don't know, it felt like everyone was able to rest in the back with it too, which was nice. And it's just a special album. I've just listened to it front to back thousands of times.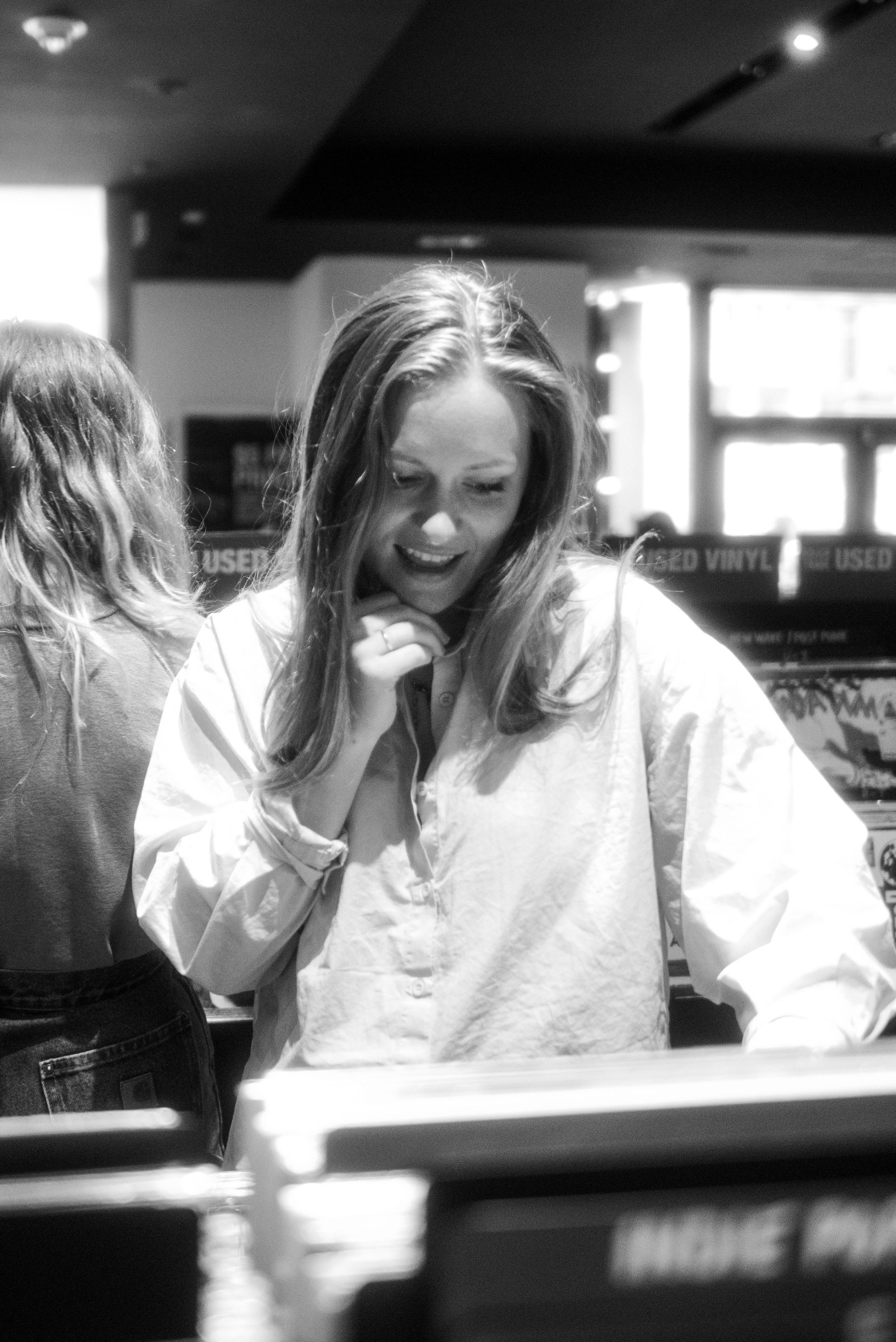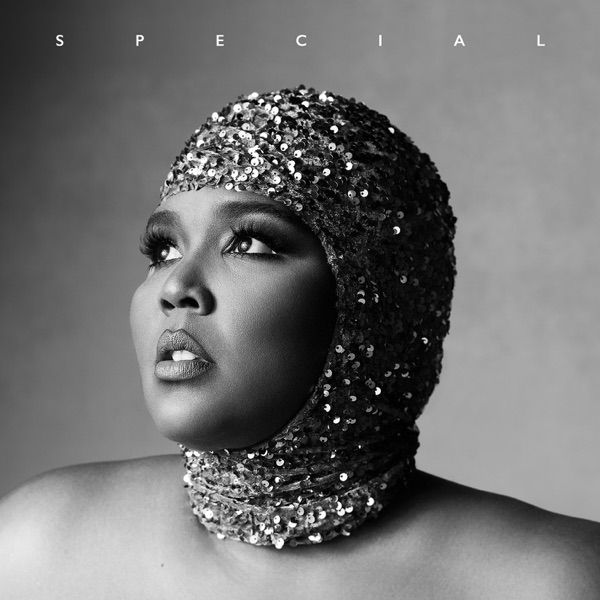 Meegan: I picked the Lizzo Special album because I mean, she's so stunning. She has been so influential in the world, but also in my life and just her acceptance of self frees other people at the same time. I think when the song "Special" came out, we were all crying. It was so stunning. So I've never heard it on vinyl. So that's why I picked that. And then Crosby, Stills and Nash. I picked this one because it did remind me of my friend in college and I love them. Being a three piece, I feel like they've always been really inspiring to us.I don't know, in my best musician mind, I would love to be able to make melodies like them.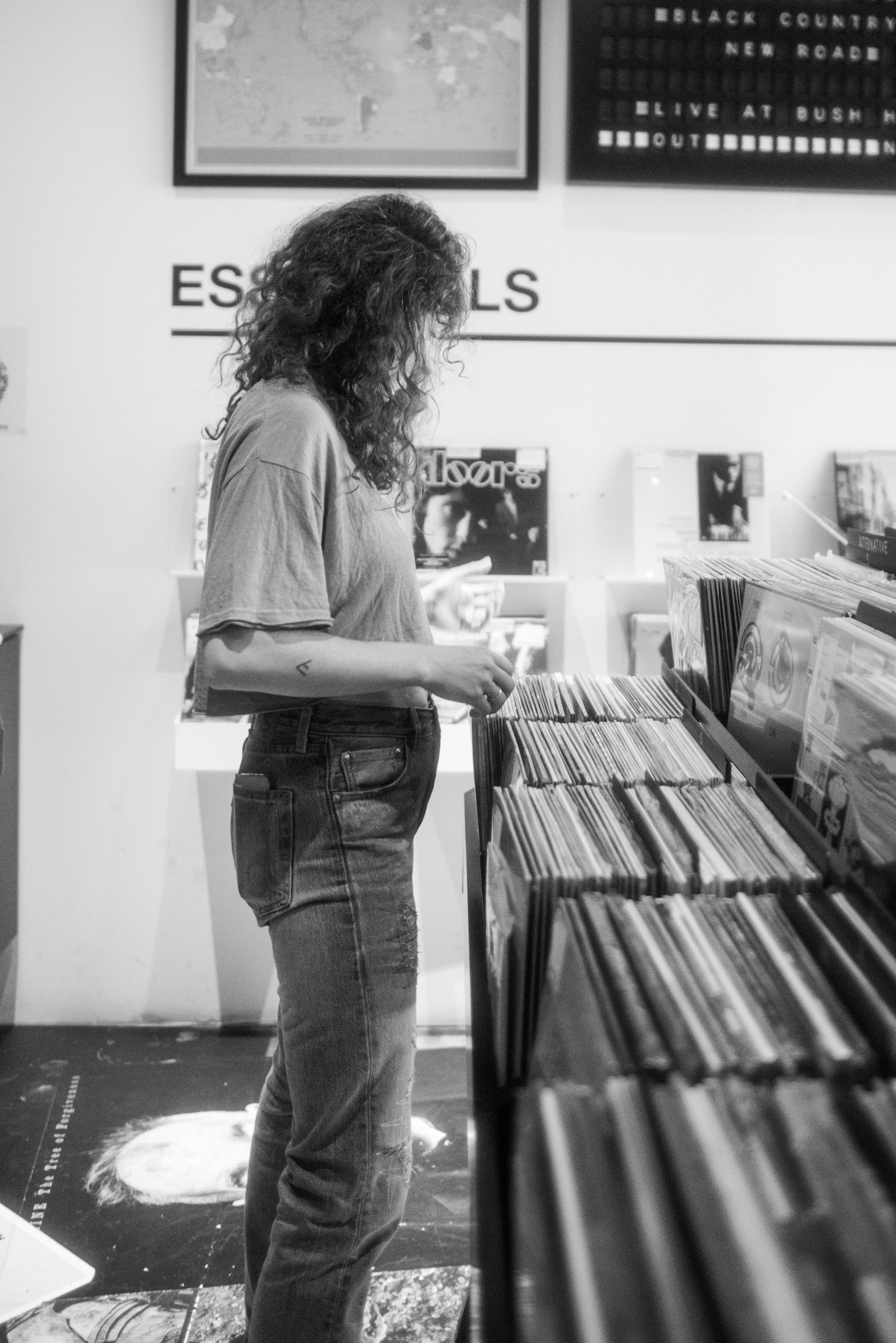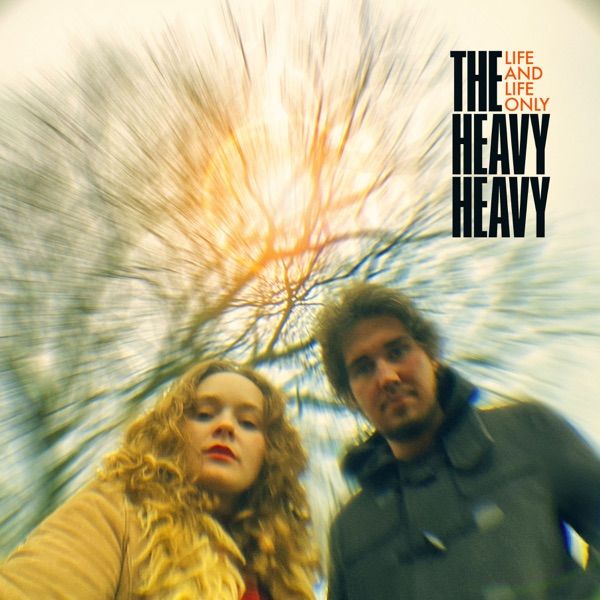 Natalie: To be honest, I get really insecure in record stores because I feel conscious of what I'm looking at. And I just started dating someone who collects vinyl and sells it and is like, she's just like a music discoverer. She just has that thing. And so I had her on my mind. I'm like, what would she pick in here in this place? But I just decided to pick an album that I have literally been listening to all the time, which is by a band called The Heavy Heavy, who I didn't even know we were label mates until far into listening to this album, which is really fun and it's just like a really fun throwback sound that is really nice when you're driving. And then I picked an album by an artist that I really love, but I have not heard this particular project, Helado Negro Far In. I love all the other stuff that I've heard that they've done and it's just so thoughtful and lovely and so I'm excited to listen to this.