Daptone's newest signee Jalen Ngonda joins us to chat Motown and Classic Rock.
Photos by Olivia Cummings
Anyone who has had the pleasure of seeing Jalen perform live knows that he is one of the most captivating performers on today's soul scene. His full length debut on Daptone Records is equal parts raw feeling and elegance and exudes confidence and charm. Over the last few months he has disarmed packed rooms of rowdy concert goers, leaving them silent as they hold fast to every syllable sung. Recorded at Hive Mind Studios in Brooklyn, NY, with the help of producer/arrangers Mike Buckley and Vincent Chiarito (both members of Charles Bradley's Extraordinaires) and crack team of a-list musicians, his upcoming album blends heavy arrangements and introspective lyrics with sophistication, leaving the listener in a blissful wash of wonderment. Now with a massively successful US tour opening for sweet soul darlings Thee Sacred Souls behind him, 2023 is sure to be a propitious year for Daptone's newest signee.
Jalen Ngonda - Come Around and Love Me
Indie Exclusive Transparent Purple Vinyl!
Buy Now!
We caught up with Jalen Ngonda at our NYC store for our newest session of Shoplifting. An invitation to roam the racks in pursuit of the recorded material which has most inspired and shaped his sound today. Be sure to check out his new album Come Around and Love Me via Daptone Records.
---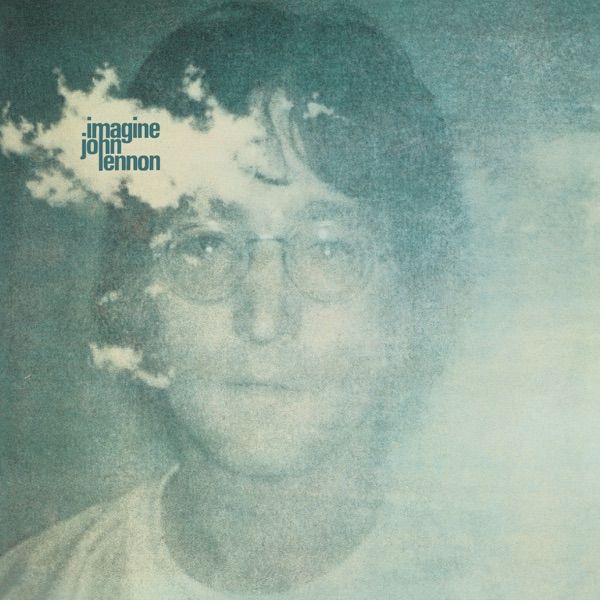 It's just a personal favorite of mine. I mean, every song on here is really good. But yeah, it contains some of my favorite songs. It's a beautiful album.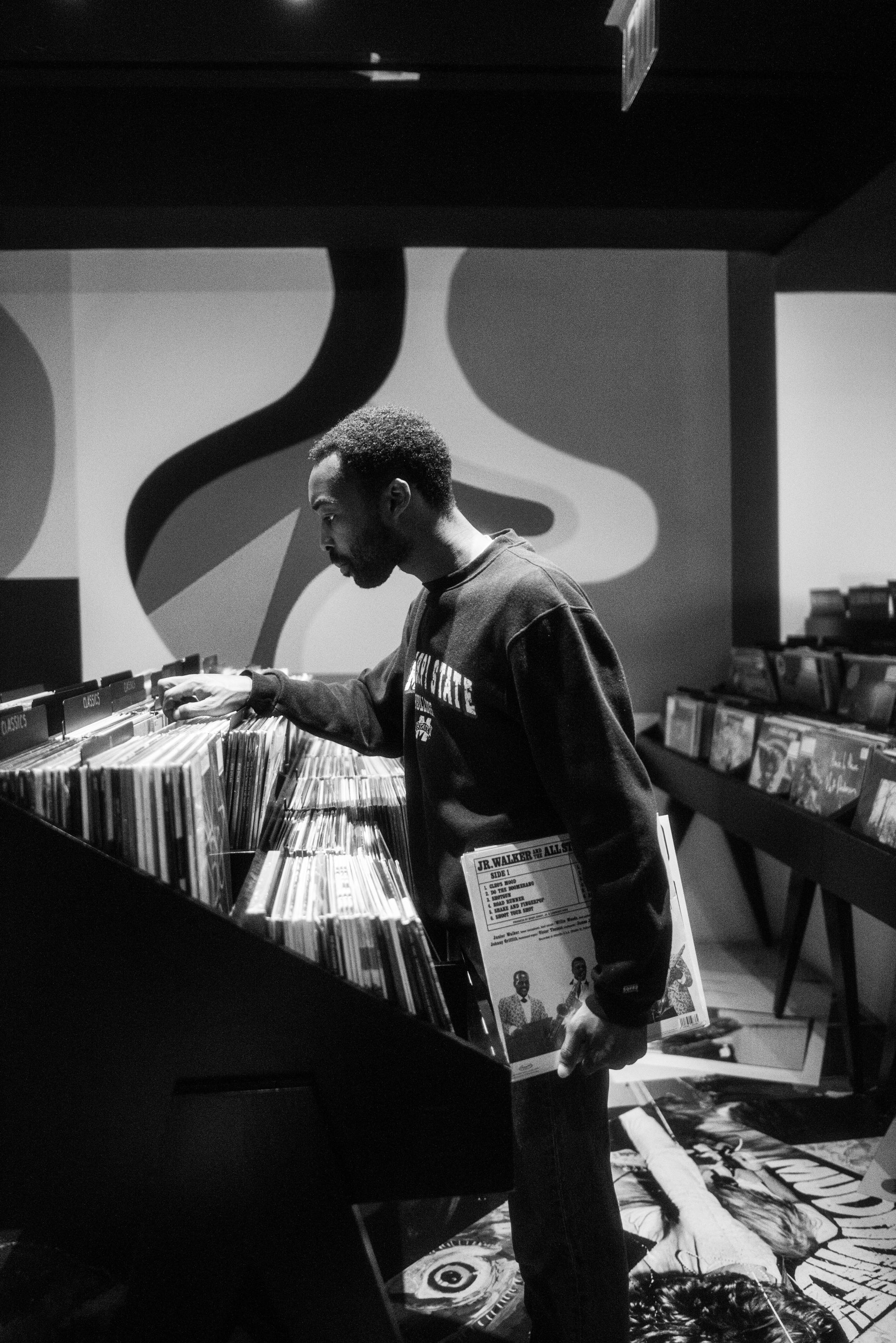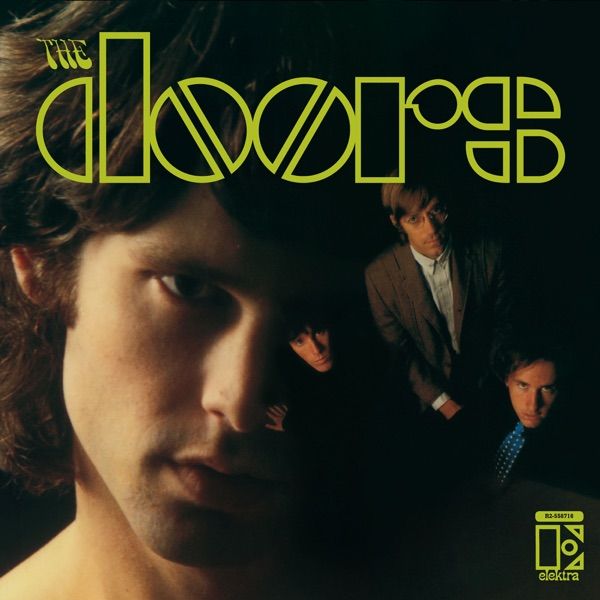 This next album I have in front of me is the Doors debut album. This one's another favorite of mine because it again has great songs. It's their first album, so they have this sort of fresh, raw energy with them, because it was when they first formed as a band.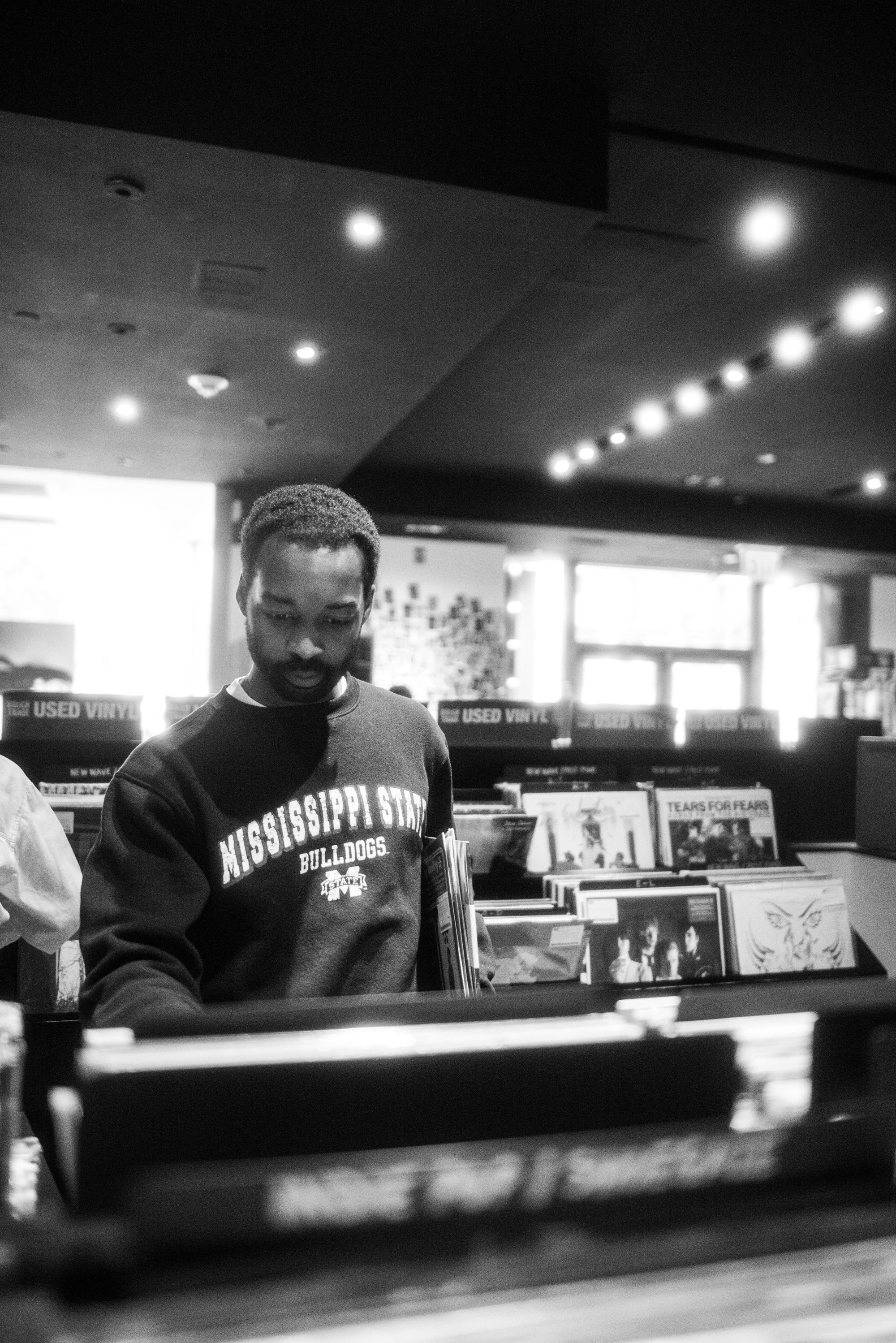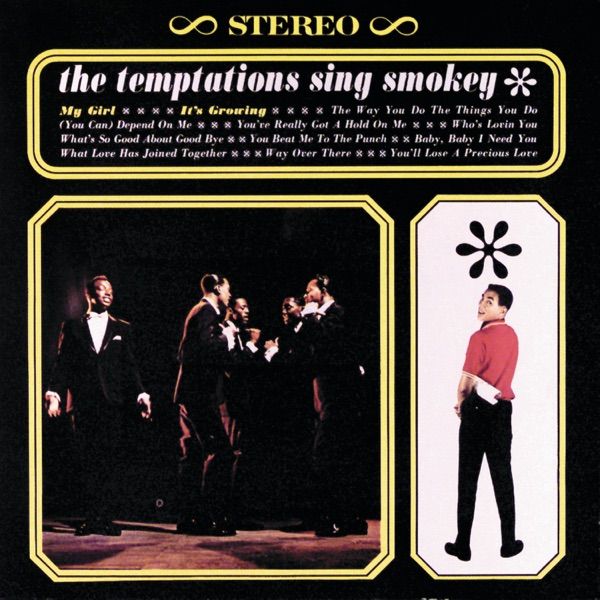 This next album I have is this Temptations record which is another favorite that contains my favorite song, "My Girl" When I can't think of anything else to put on, you know it's just like a default; put that on and you know you're going to enjoy it.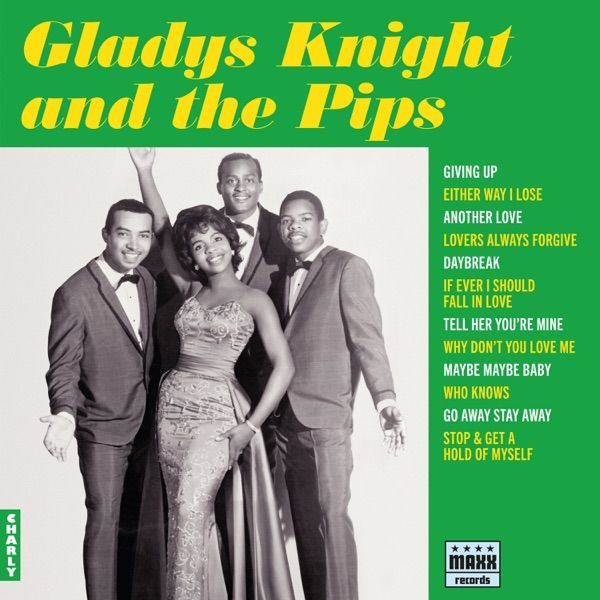 I don't own this specific album, but I know most of the songs on here. Songs like "Giving Up" / "Tell her you're mine" / "Stop and get a hold of myself." These are all songs that I've liked throughout the years and this is interesting because this is pre-motown Gladys Knight before they really blew up. So this is when they were very young and they were based out of New York.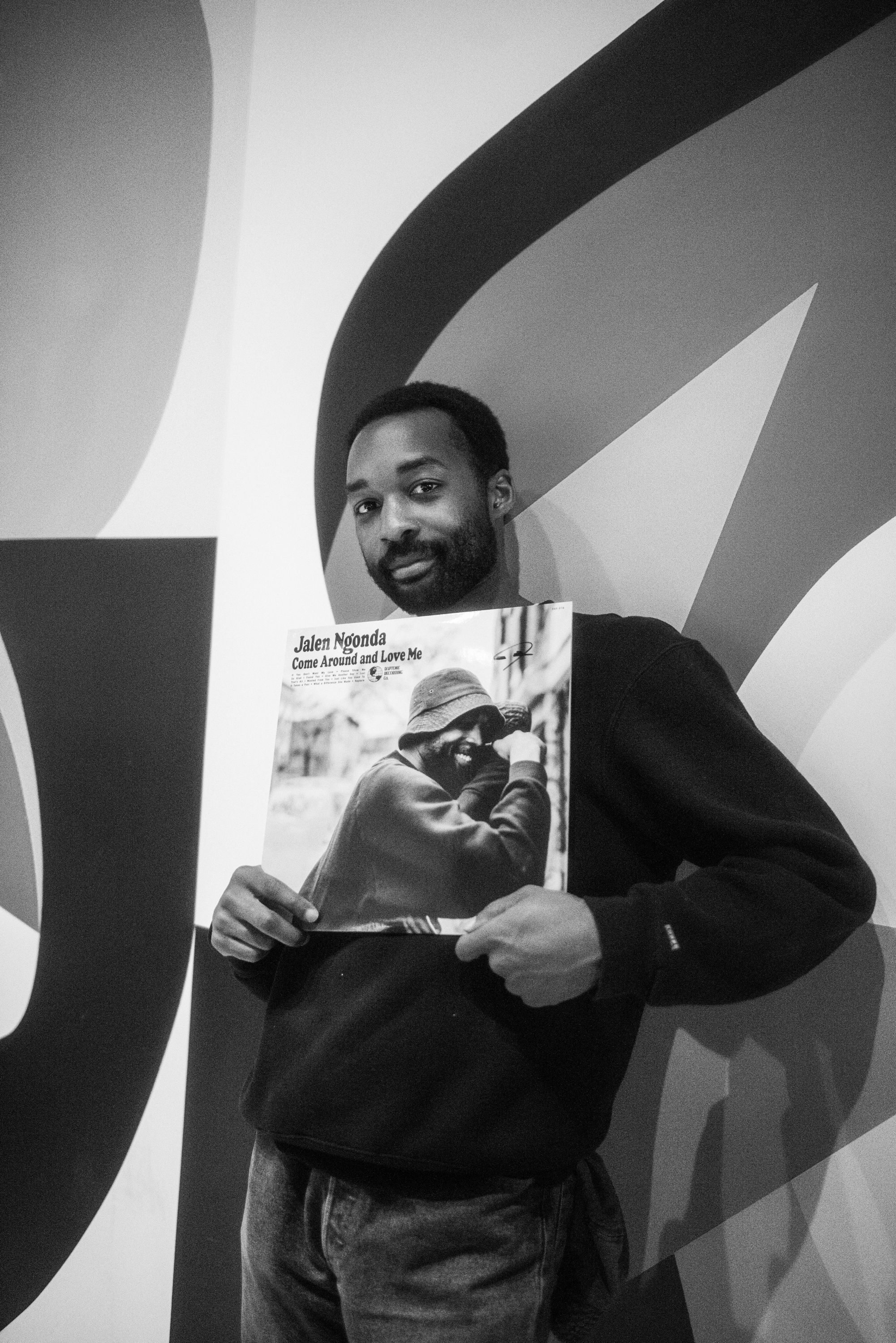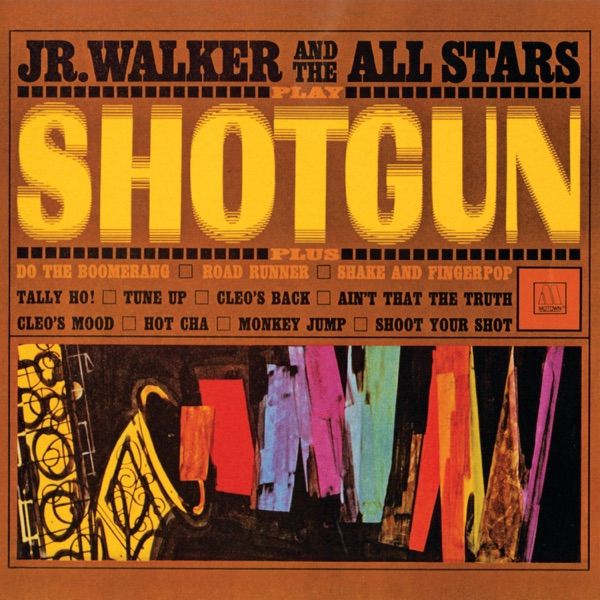 This album contains "Shotgun," which is one of their biggest hits along with "The Roadrunner," and it's just like a good, you know, dancy record to put on. Every song in here is like something to dance to. Good for parties.