Rough Trade invites Amanda Shires, the Grammy-winning songwriter, vocalist and fiddle player to join us on our most recent installment of Shoplifting!
photos by Olivia Cummings
Amanda Shires is a renowned country and Americana artist known for the formation of the critically acclaimed supergroup The Highwomen with fellow artists Brandi Carlile, Natalie Hemby and Maren Morris. She also plays alongside her husband, Jason Isbell, in his band The 400 Unit.
In 2022 she pushed the reset button with Take It Like a Man, a record that is so unlike anything she has ever recorded that you would be tempted to think it was her debut album instead of her seventh. Shires worked with producer Lawrence Rothman to make a fearless confessional, showing the world what turning 40 looks like in 10 emotionally raw tracks. Via ATO Records.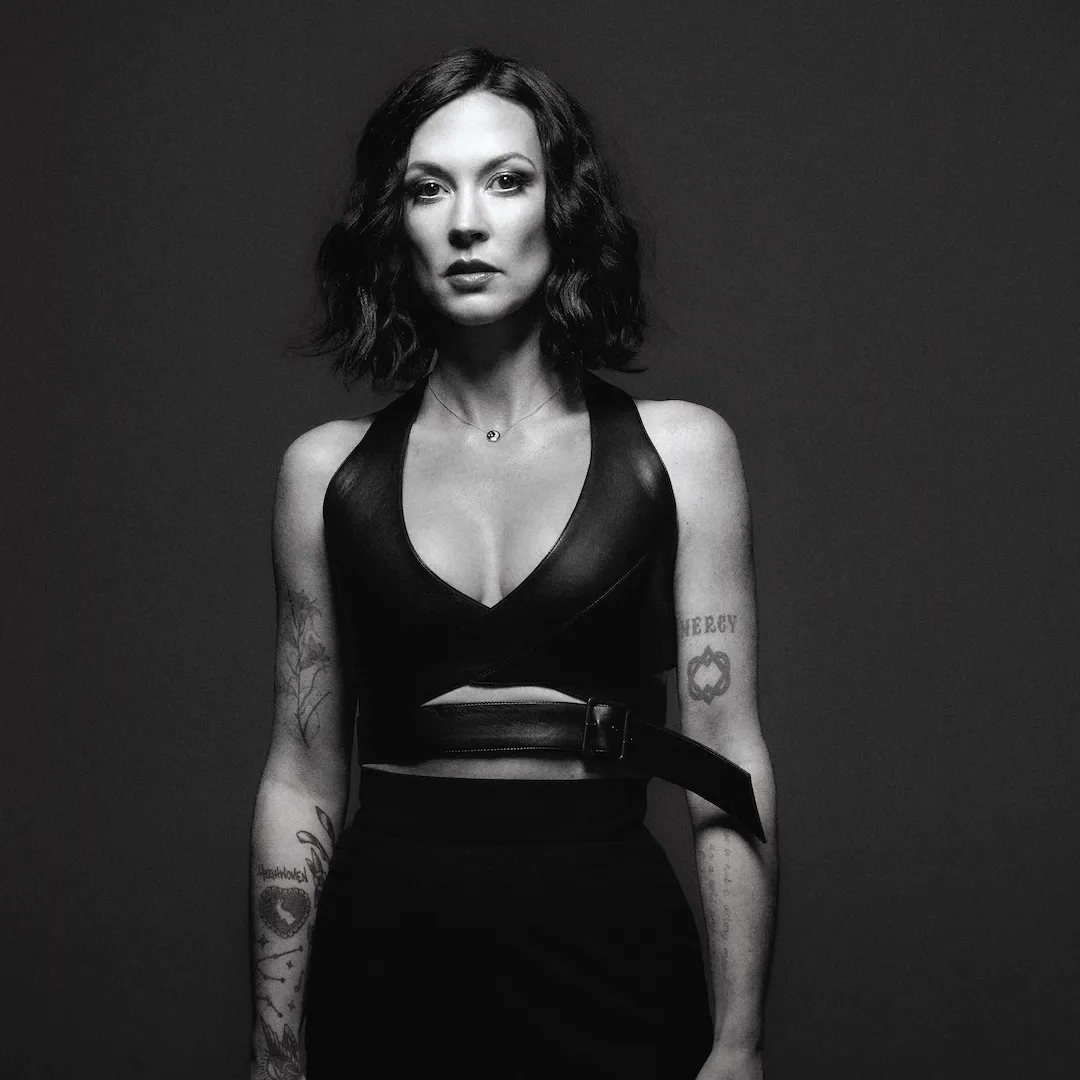 Amanda Shires - Take It Like A Man
Available on red vinyl! via ATO Records
Buy Now
---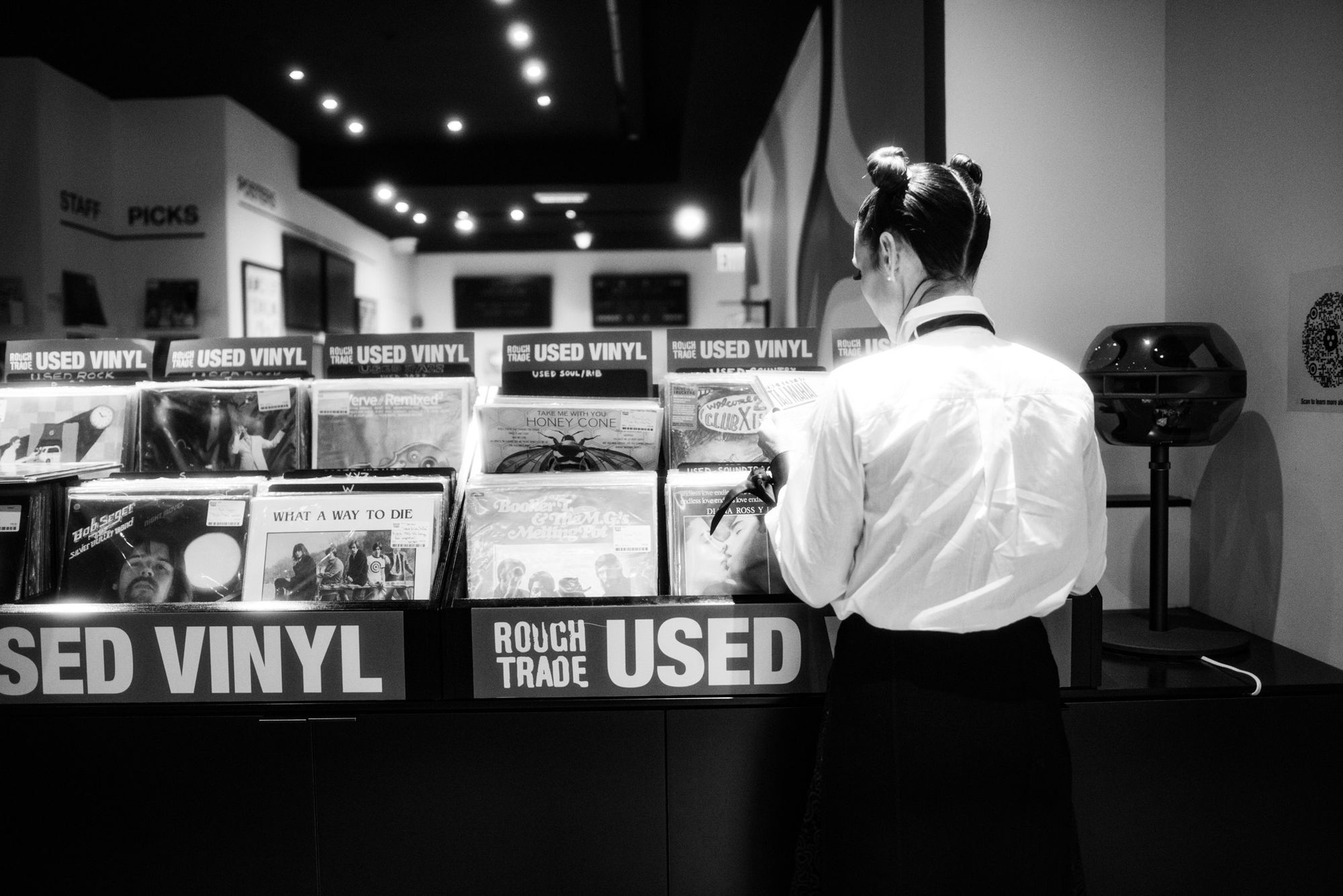 I picked Taj Mahal because, well, I had a really great experience hanging out with him one time, and we talked about fiddles and it was beautiful. I just love the way he approaches music and loves the blues and I love how he has this ability to be muscular with it but also occupy a place with such grace and beauty. The note choices, everything. Just the timbre of his voice. It's beautiful. And I don't have this record. I also love the cover and the back is great.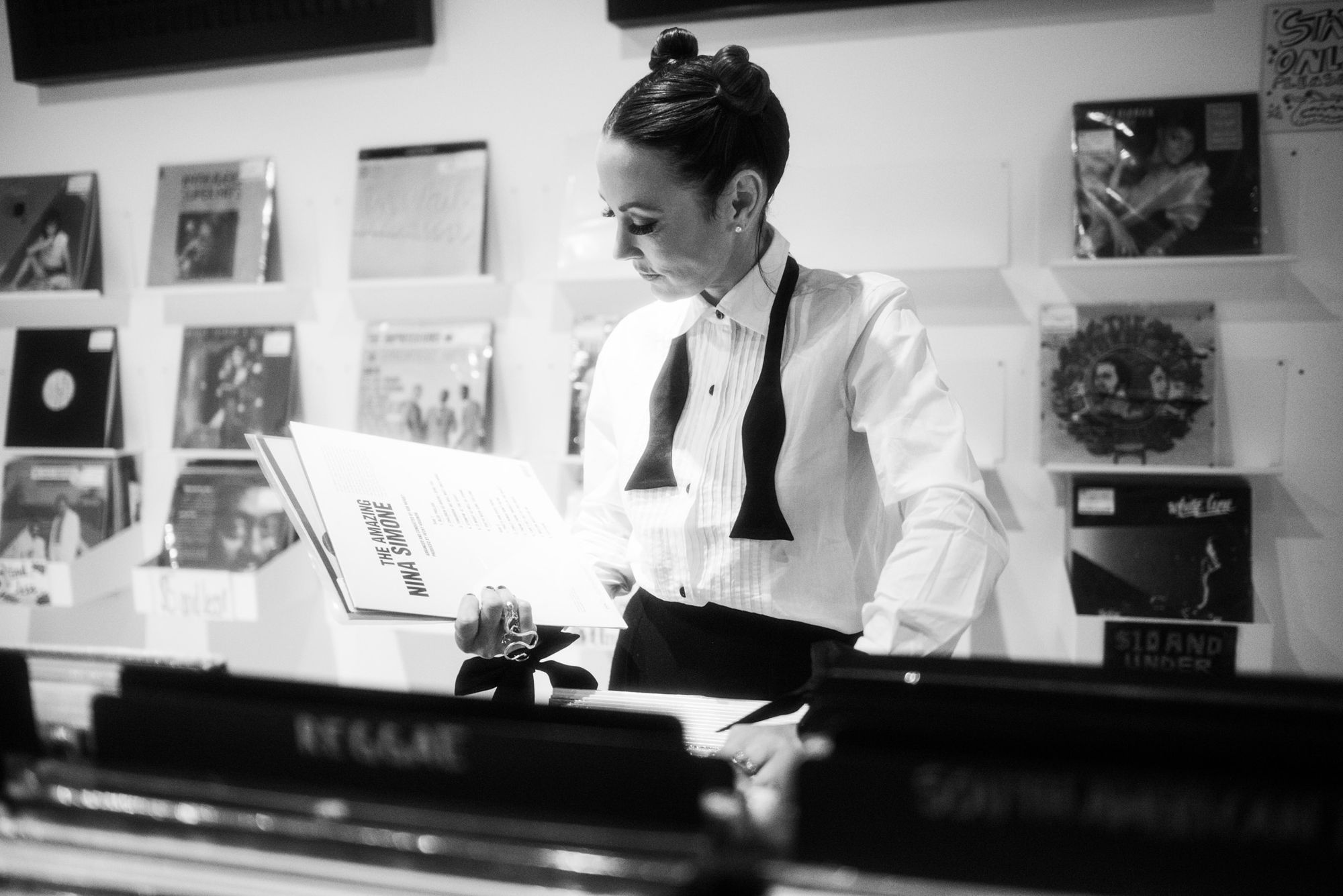 I chose Nina Simone at Town Hall. The way she tells stories is heartbreaking, heart wrenching and poetic; musically and technically just out of this world. There will never be another. Magnificent, revered and wonderful. The song choice is really good, too. It looks like it's perfectly sequenced. I can't wait to hear it.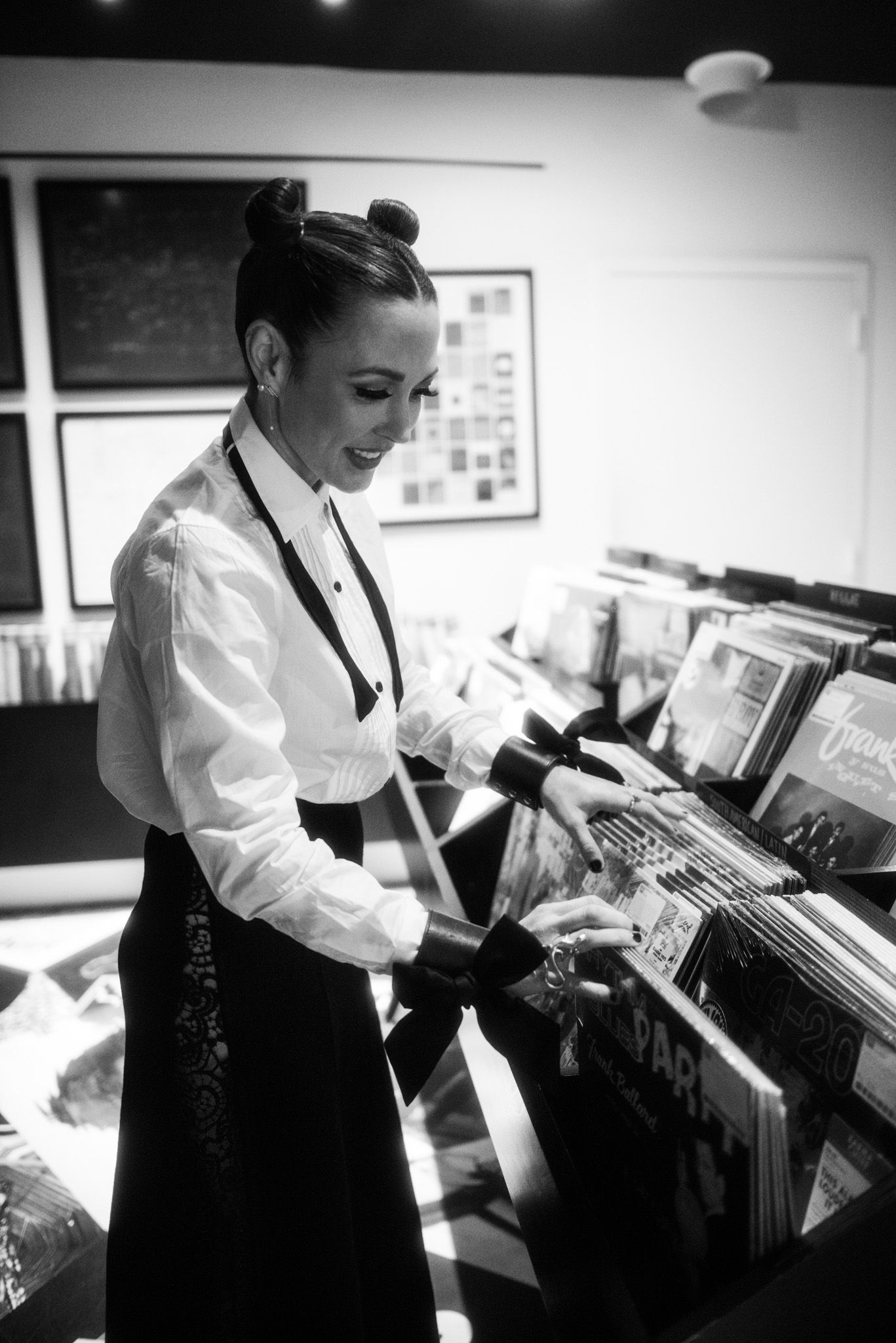 Personal favorite, the group Son Volt. The album is called Straightaways. I love that song. "Caryatid Easy." I like trying to, without looking at the words, guess the words before I read them when it comes to Son Volt. But it feels good; It's music that takes you back to a specific place, like music tends to do. It reminds you of a certain place.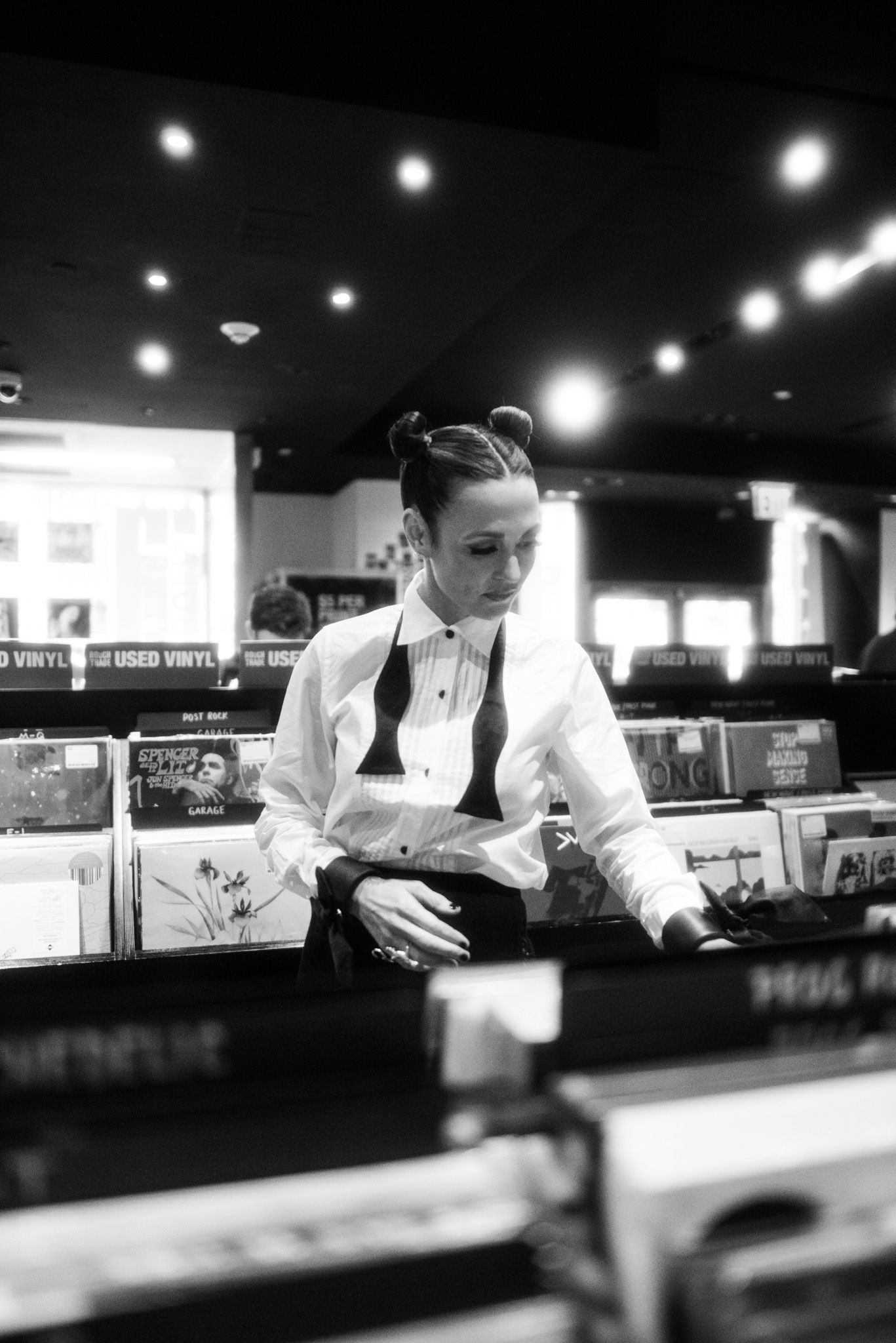 I got this Johnny Cash at San Quentin, which I don't own, but I think at one time my dad had a tape. This has some classic songs on it. Yeah, Merle Haggard was in the audience that night.
When I moved from Lubbock, Texas to Nashville, Tennessee to pursue my dreams of being a waitress, I had to sell my record collection. So a lot of it is like, I finally got to the place where I can rebuild it. It sucks, but it was worth it. Sometimes you look in hindsight, you're going through it and you're like, "…was it worth it that I sold my entire record collection to go to Nashville, Tennessee?" and I finally feel like it was worth it and I can go ahead and have faith and comfort that I can rebuild now.