In the spirit of the release of the new documentary, we at Rough Trade have partnered with Stella McCartney for a giveaway celebrating her stunning The Beatles: Get Back capsule.
As the highly anticipated film uncovers the mythos surrounding the band's final days, The Beatles rightfully returns to the center of the universe. The band's immortal aesthetic is reimagined for the modern age and essential for all Beatlemaniacs.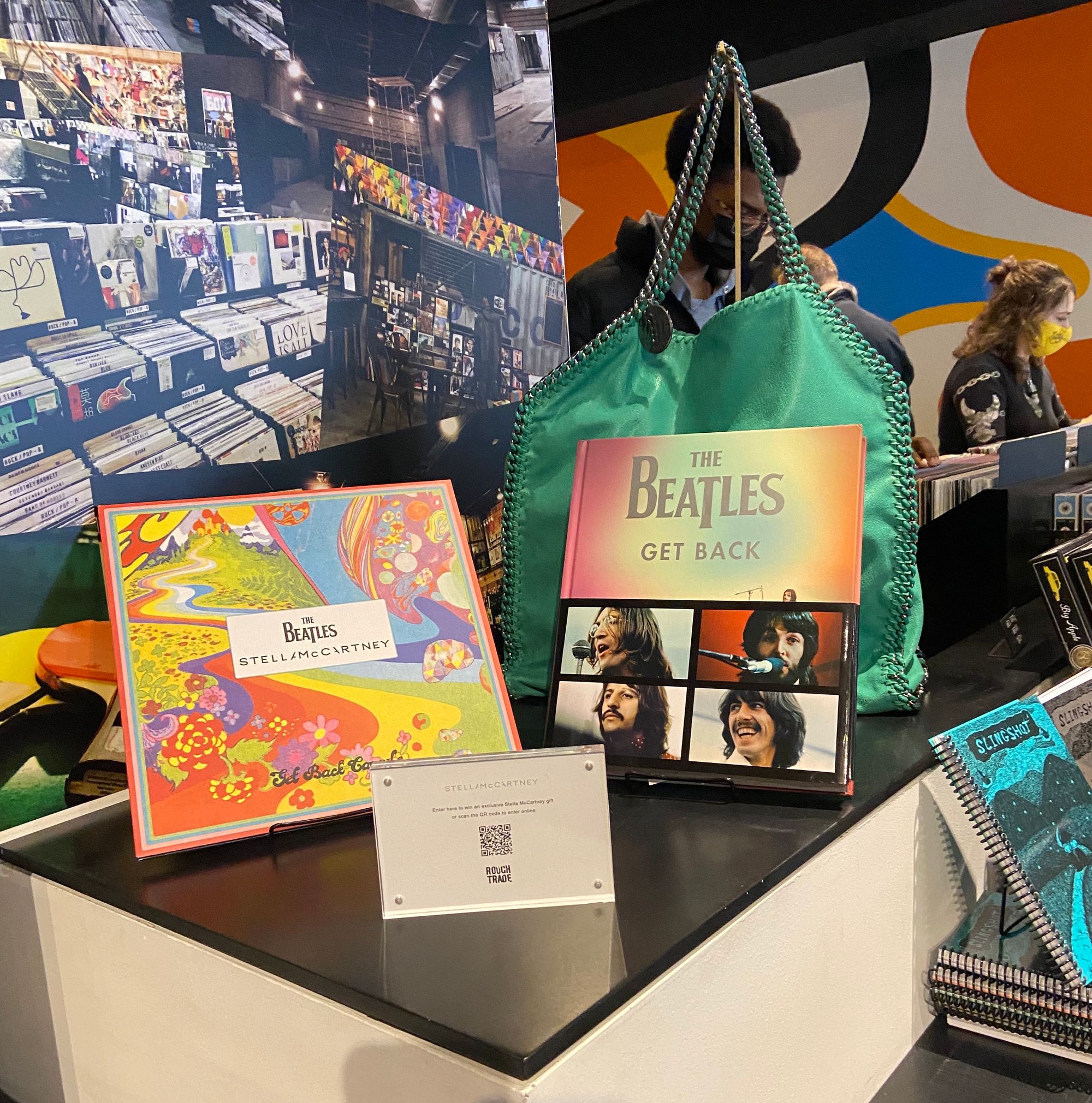 The prize contains an emerald green Stella McCartney maxi Falabella tote; the The Beatles: Get Back book on hardcover, perfect for your coffee table; and a copy of Let It Be on 12" vinyl featuring a custom album sleeve, designed by Stella McCartney. Not content to be a victory lap of past accomplishments, the collection shines a new light on Beatles history as it humanizes the legendary band. Bold, immaculately crafted, and rich with color, it evokes the boundless creativity of the great Beatles songs.
To enter, follow this link and fill out your information. Only for US Customers.