We've fallen in love... and their name is Dorothy. Oh, but Dorothy isn't a person, she's multiple persons, none of whom are actually named Dorothy. But it gets better, Dorothy is a collective of people creating and designing some of the best artwork you can get your hands on. Now, you can get them right from us.

The UK-based company crafts prints, products, and artworks of immaculate quality and attention to detail. Depicting subjects that vary from sports to film to literature, Dorothy surely has its bases covered. However, at Rough Trade we are, of course, most keen on their music section.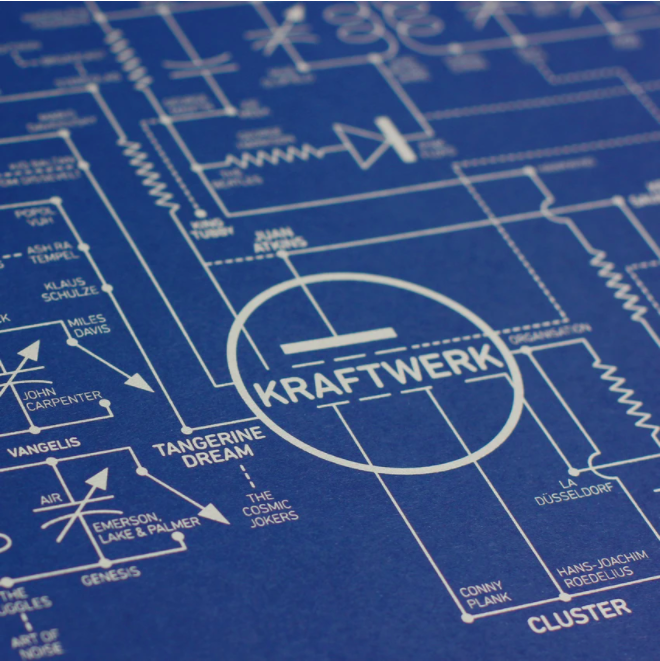 The prints by Dorothy are no average poster to hang in a dorm room, but meticulously designed and carefully researched artwork. Using templates such as maps, blueprints, and stamp albums, Dorothy's posters are not just simple decor but pieces of visual storytelling. With pieces that tell the history of genres such as acid house or geographically examining the United States through song titles, Dorothy's exhaustive presentation is one you can come back to and find something new with each observation.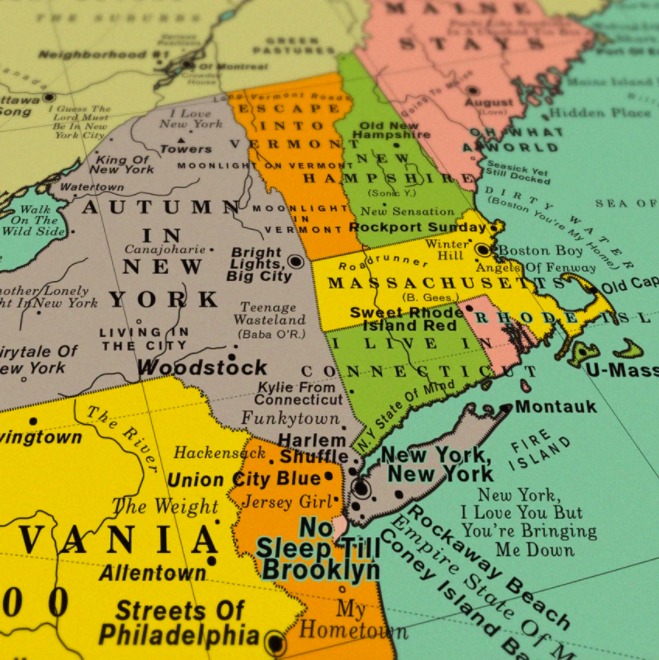 Also available online and at Rough Trade NYC are Dorothy's punk patches. Colorful and retrofit, they are stitched to appear as travel souvenirs for some of our favorite bands. Featuring acts such as The Clash, Television, Blondie and more. They're beautiful, fun adornments to whatever your chosen item (if you're adding to a wedding dress, send us photos).
Displayed on our walls and available to exclusively purchase at Rough Trade NYC and online at roughtrade.com/us, Dorothy posters and punk patches are adding extra heat to this already hot summer, so be sure to get hold of them while stocks last.