The noises of Miles Romans-Hopcraft, better known as Wu-Lu, are calibrated to hit with maximum impact. His new album Loggerhead is filled with pummeling syncopated jazz drumming, clipped sprechgesang vocals, and venomous guitar feedback.
First single "Blame" explores the disconnect between internal and external voice through the stark contrasts of pristine and distorted sounds, while the brief "Ten" finds the South London artist spitting over invigorating percussion work. The stylistic mismatches seem miraculous, where the rough edges of hardcore, jazz, and post-punk aren't lost in fusion, but carefully woven together.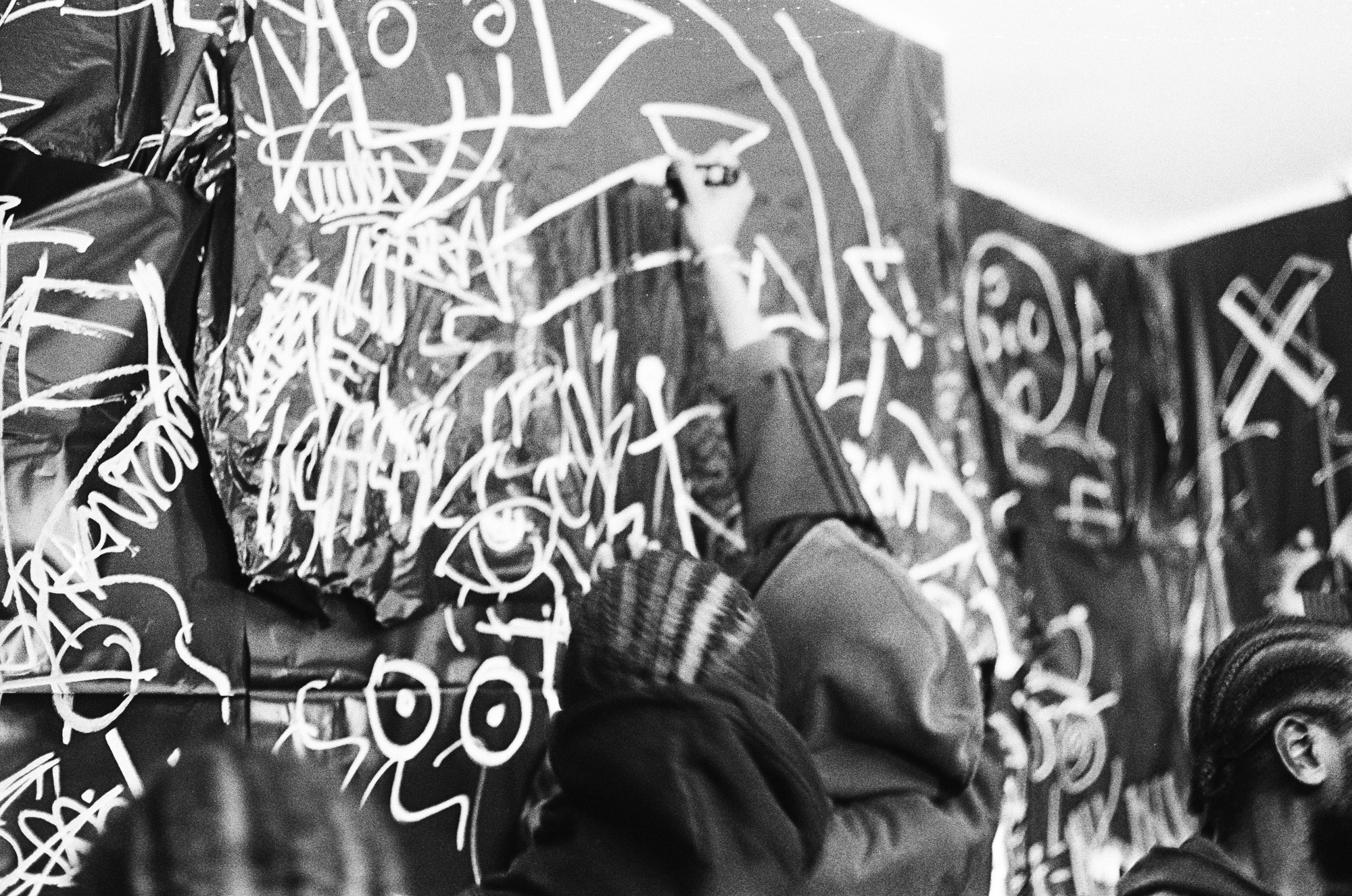 We're excited to announce Wu-Lu as part of Rough Trade On The Rise, our dedicated curation putting a spotlight on the emerging music we are the most excited for you to hear, to follow and become a fan of. Read on to discover more about him in his own words and make sure you check out forthcoming album Loggerhead, out on July 29th, 2022.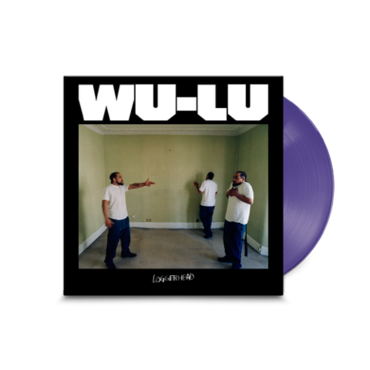 Wu-Lu - Loggerhead
Rough Trade Exclusive Purple Vinyl. UK Import.
Buy Now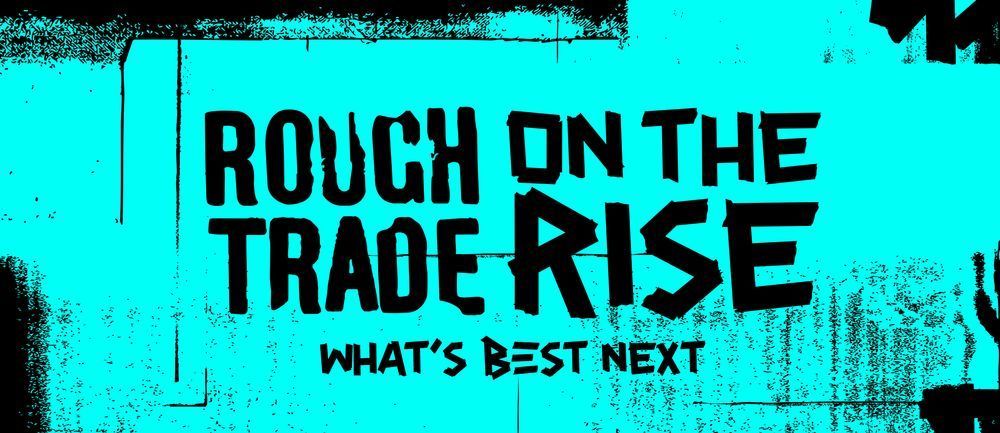 Wu-Lu on Wu-Lu
A self-penned bio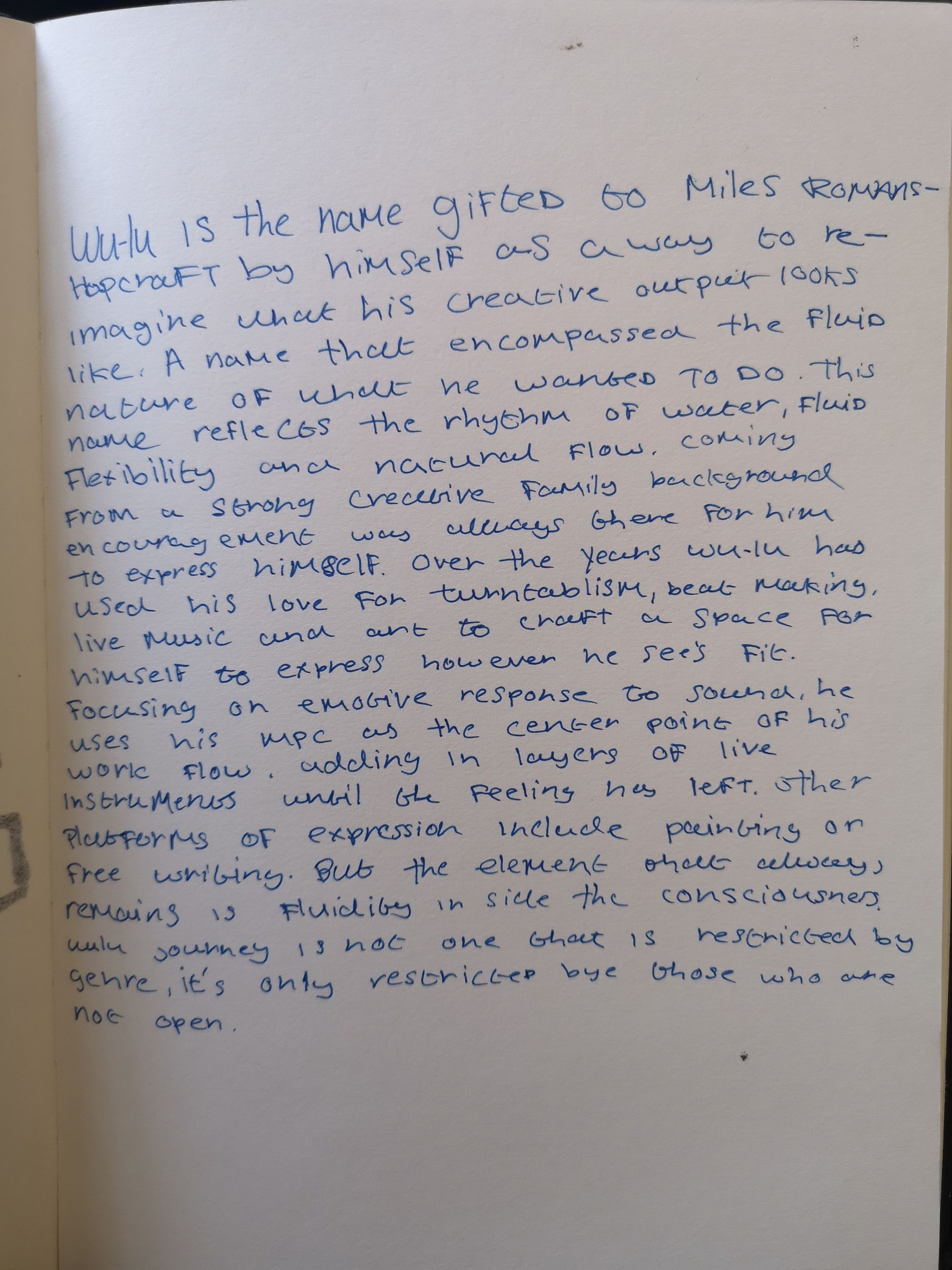 Wu-lu is the name gifted to Miles Romans-Hopcraft by himself as a way to re-imagine what his creative output looks like. A name that encompassed the fluid nature of what he wanted to do. This name reflects the rhythm of water, fluid flexibility, and natural flow. Coming from a strong creative family background, encouragement was always there for him to express himself. Over the years Wu-lu has used his love for turntabilism, beat-making, live music and art to craft a space for himself to express however he sees fit. Focusing on emotive response to sound, he uses his MPC as the center point of his work flow. Adding in layers of live instruments until the feeling has left. Other platforms of expression include painting or free writing. But the element that always remains is fluidity inside the consciousness. Wu-lu's journey is not one that is restricted by genre, it's only restricted by those who are not open.
Five by Five
5 Questions, 5 Answers
Describe Wu-Lu in 5 words.
Heady, Passionate, Rugged, MoiMoi, Water.
5 records you listened to prior to making your album?
Arthur Russell - World of Echoes
Quasimoto - The Unseen
Show Me The Body - Dog Whistle
Roots Manuva - Brand New Second Hand
Duval Timothy - Brown Loops
Top 5 career moments?
Playing End Of The Road festival with my twin brother.. and one of my drummers took flight off the stage into the crowd

In lock down going to an empty pub for a week and having Jamm sessions until 7am in the morning...

Realising that after releasing my 1st EP that I can live off my artistry

Doing a family headline show at the Jazz Cafe with my Dad and my Brothers bands

Putting out 'South' 7inch with RA RA ROK records
You host a pre-release listening party for the album. Who are your 5 VIP guests (dead or alive)?
My Mum, My Dad, My Brother, My Sister, Andre 3000.
Top 5 essential tour snacks?
Oxtail, Rice and Peas
Sushi
Twix
Ramen
Greek Salad