The indie folk of Brooklyn's Nicole Rodriguez recalls the feeling of an elongated embrace. Staying close with someone and the lingering warmth that's traded off. Recorded under the alias Pearla, she's readied her debut album, the verbosely-titled Oh Glistening Onion, The Nighttime is Coming.
The sound of the album is caked in an immaculate sheen of honey-dewed textures and stratospheric emotions. Unafraid of indulging in lyrical pleasures, Pearla's choices separate her from the pack of singer-songstresses. Not so much personal as they are lived in, creating fully-realized worlds that relish the opportunity to be writerly. She stacks imagery on top of each other like a house of cards, allowing for the moments of vulnerability to slip in undetected, but with much more power.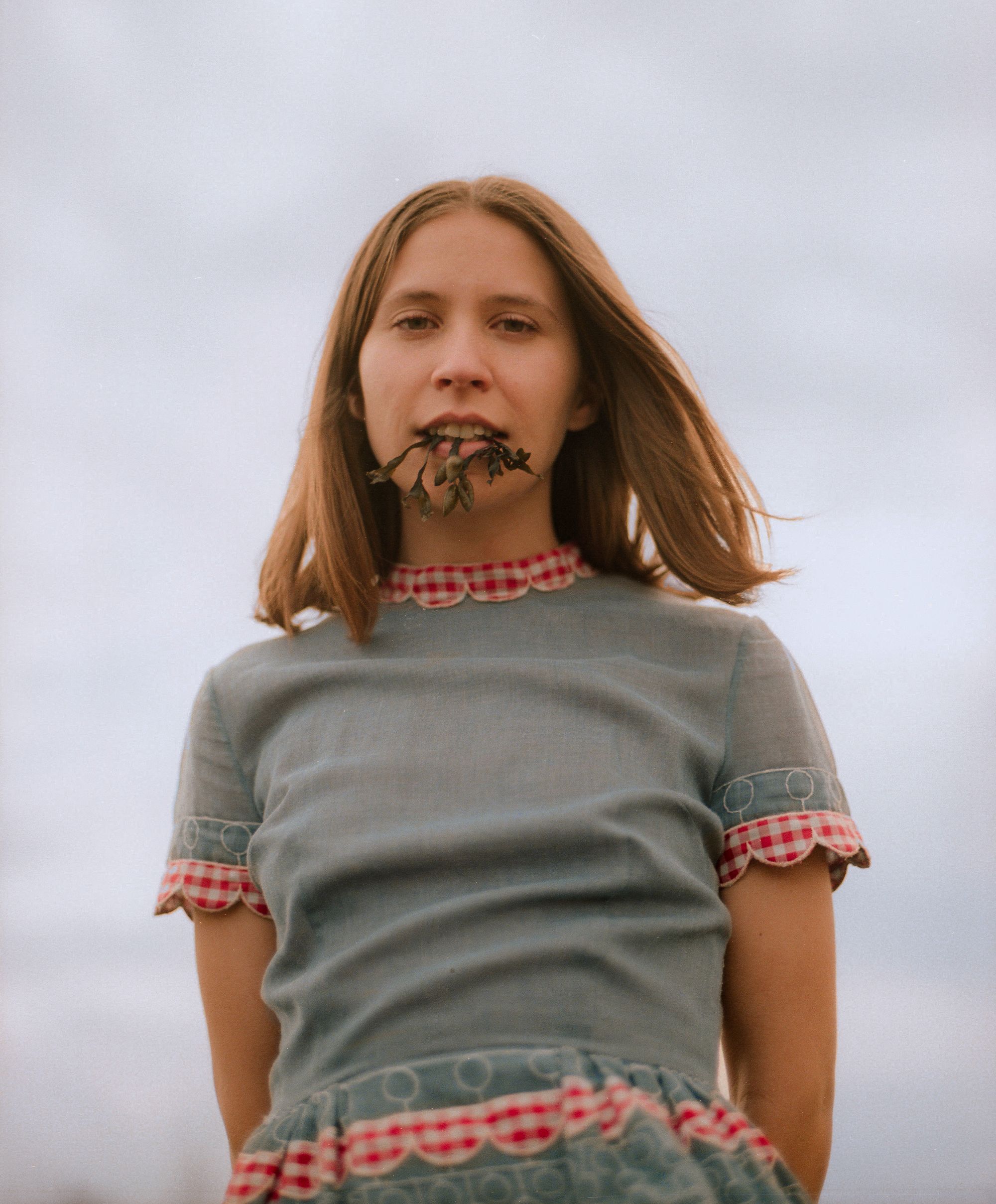 We're excited to announce Pearla as part of On The Rise, our dedicated curation putting a spotlight on the emerging music we are the most excited for you to hear, to follow and become a fan of. Read on to discover more about the artist in their own words and make sure you check out forthcoming album Oh Glistening Onion, The Nighttime is Coming, coming out on Spacebomb on February 10th, 2023.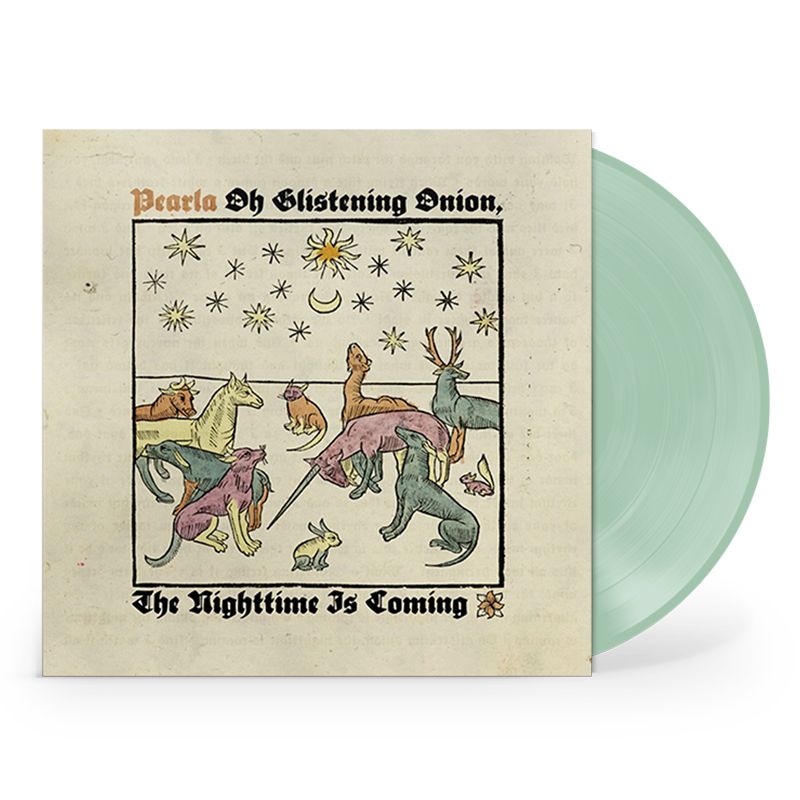 Pearla - Oh Glistening Onion, The Nighttime Is Coming
Pre-order now
Pearla on Pearla
A self-penned bio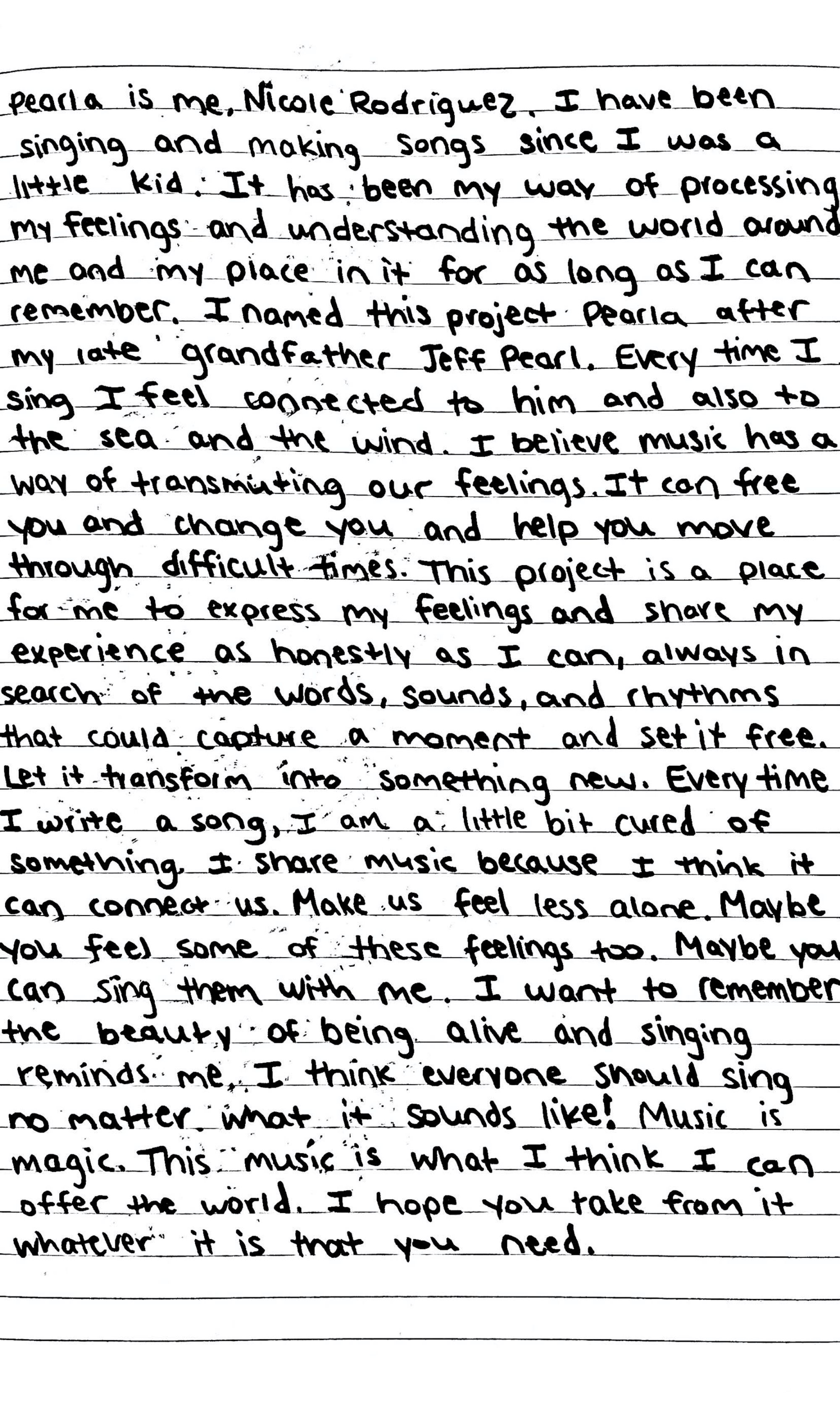 Describe Pearla in 5 words.
Do you know this feeling?
5 records you listened to prior to making your album?
Judee Sill - Heart Food
Mount Eerie - No Flashlight
Joanna Newsom - Have One On Me
Kate Bush - Hounds of Love
Neil Young - After The Gold Rush
Top 5 career moments?
First collaborations with my producer Tyler, sending us into a five year spiral of never-ending discovery and creation. Meeting my manager Maddie around the same time, who is a superwoman!
Releasing 'Quilting & Other Activities' and holding my first vinyl in my hands
Visiting Richmond to meet the Spacebomb folks, swimming in the river, and recording with a full string section and horn section at the Spacebomb studio
Finishing my first full-length album after years of pouring everything into it <3
Opening for San Fermin on tour, spending every day singing, sewing, seeing new sunsets, meeting new people and raccoons
You host a pre-release listening party for the album. Who are your 5 VIP guests (dead or alive)?
My grandpa! I'd love to share this music with him
My best friend Sophia who I never get to see and who always understands me
John Prine to share his wisdom and make us smile
Virginia Woolf to tell me "so long as you write what you wish to write, that is all that matters; and whether it matters for ages or only for hours, nobody can say" lol
Björk. I hope this will be a good crew.
Top 5 essential tour snacks?
Ginger chews for my nausea
Beef jerky mmm
Dried apricots to have a fruit
Cheez-Its to be happy
Makers Mark for showtime