June McDoom's approach to music holds in it a deep connection to home while pushing the folk genre to its limits, incorporating experimentation as the main focus for her debut EP.
June McDoom's eponymous debut EP is a collection of songs that collage virtually everything important to her. Growing up in South Florida in a Jamaican household, McDoom was raised around reggae music, which echoed throughout every room of her childhood home. Later, she discovered and nourished her own deep love for folk music and songwriting of the 1960's and 70's. While studying in NYC for a degree in Jazz Performance, her musical palette expanded to include the more intricate influences of jazz and early soul. Realizing that her favorite vintage folk music lacked artists with similar identities as her own, it became increasingly important for McDoom to carve a unique musical space – to push folk music towards a new and different audience. Following the release of her debut single, "The City" – mixed by Gabe Wax (Soccer Mommy, Spoon) – June McDoom was eager to take the reins on the production of her debut EP.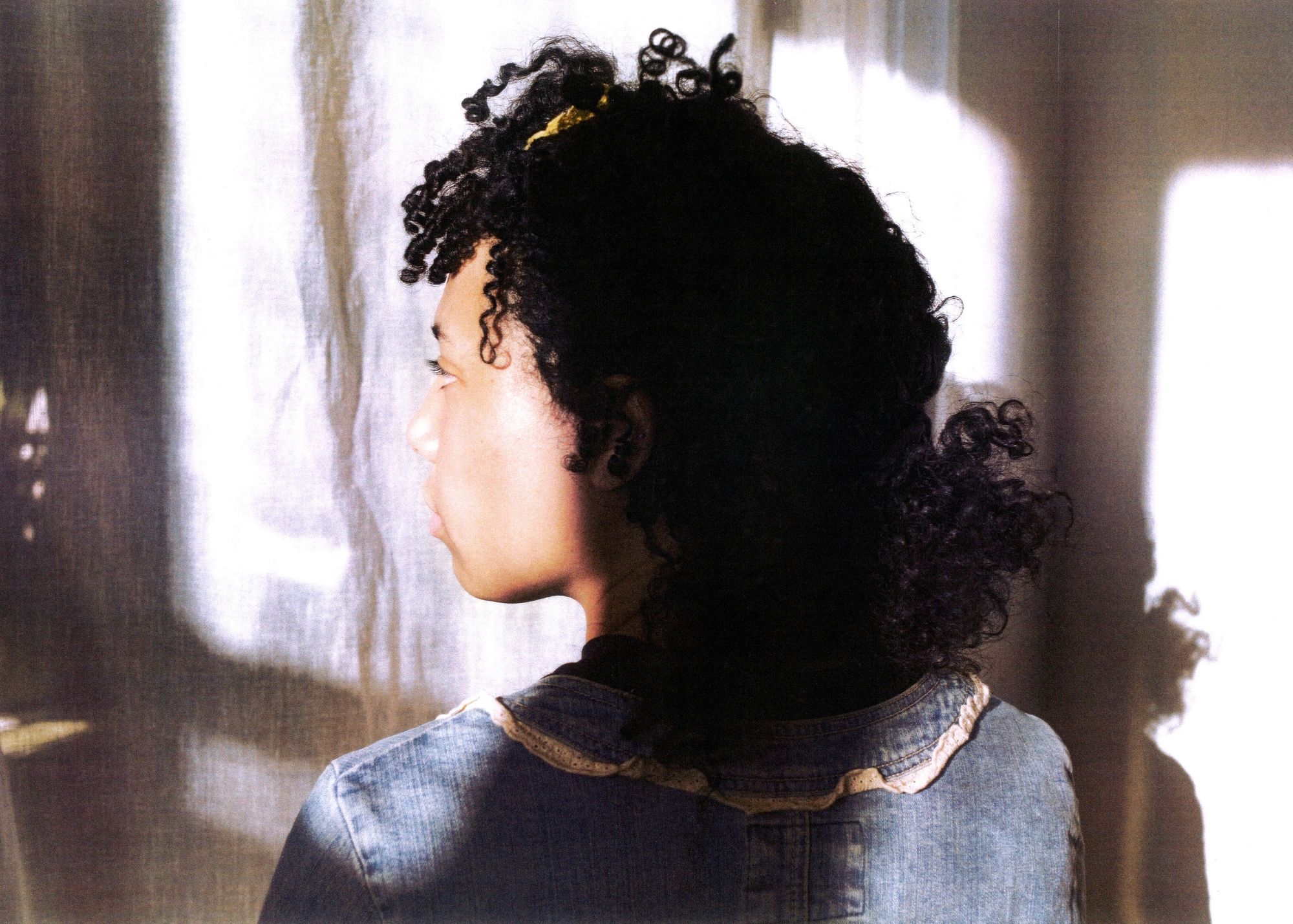 Recorded and mixed entirely from home with collaborator Evan Wright, McDoom found herself enthralled with the analog recording process, which began a textural exploration that defines this record. It is steeped in self-discovery, and self-acceptance. Its magic lies in its ability to weave the influences of such seemingly disparate icons as Joan Baez, The Delfonics and Alton Ellis into a new, seamlessly crafted tapestry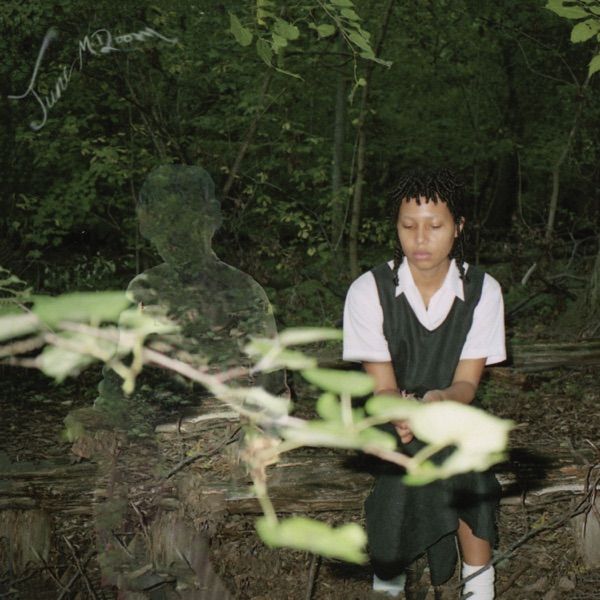 June McDoom - June McDoom
Pre-Order Now!
We're excited to announce June McDoom as part of On The Rise, our dedicated curation putting a spotlight on the emerging music we are the most excited for you to hear, to follow and become a fan of. Read on to discover more about the artist in their own words and make sure you check out EP June McDoom now! Pre-order the EP in time for its physical release via Temporary Residence Ltd. on May 19th!
---
June McDoom on June McDoom
A self-pinned bio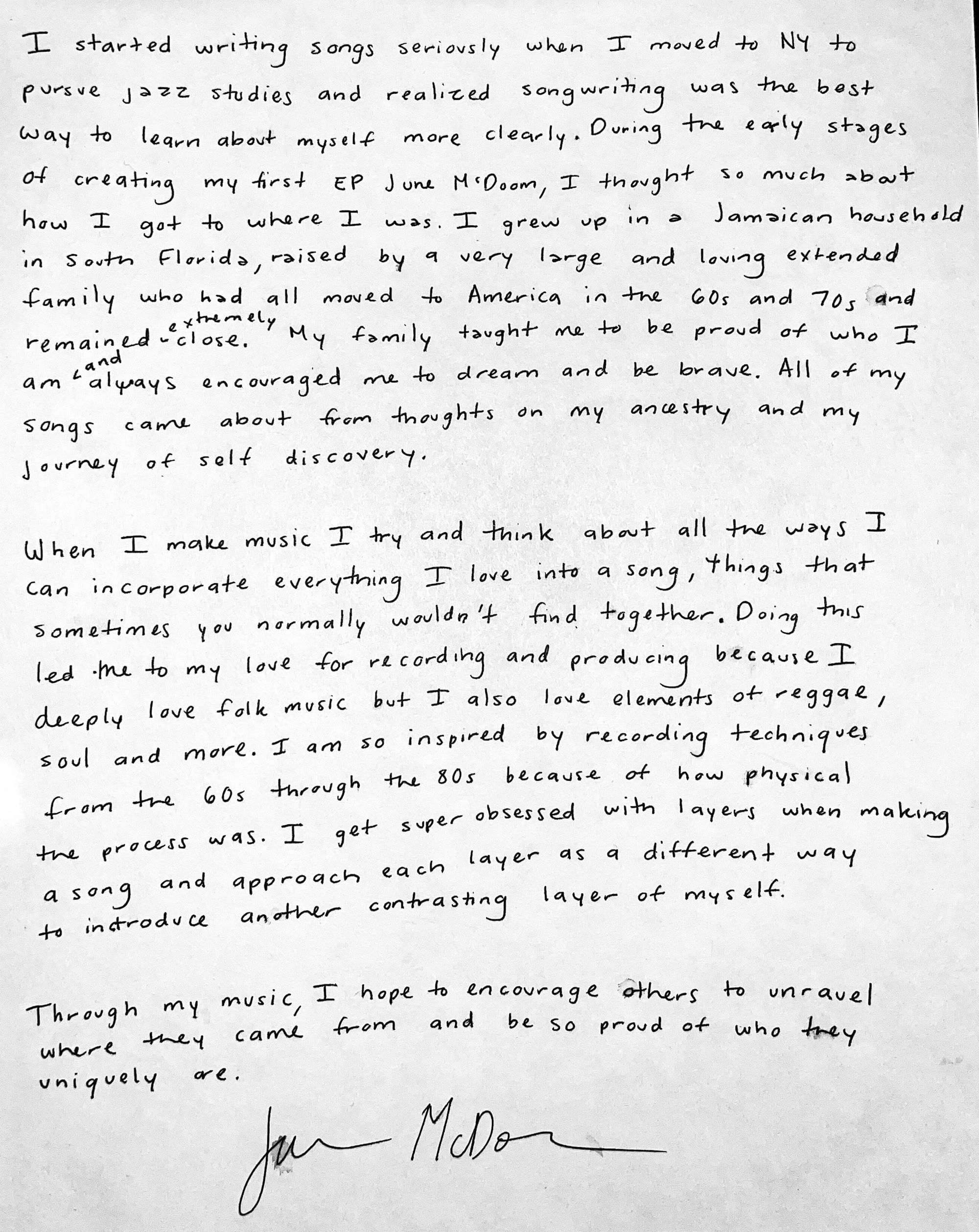 Describe June McDoom in 5 words
Stepping forward while stepping back
7 records you listened to prior to making your album?
Dionne Warwick Here I Am
Jessica Pratt On Your Own Love Again
Eek-A-Mouse Mouseketeer
Nina Simone Little Girl Blue
Broadcast Tender Buttons
Dennis Brown No Man is An Island
The United States Of America The United States Of America
Top 5 career moments?
Finally finishing my first project which was my debut EP I put out fall 2022. Also learning of my love for producing/arranging through the process of making it. I produced it at home with my partner Evan Wright slowly over several years. There were many times I thought we would never finish so this moment I am super proud of.
Releasing the project on Temporary Residence, a label that had checked in with me over the years as I worked to finish it and really understood the vision I had.
Receiving the sweetest messages about how the music has impacted others. It can be so hard to make something and really put a lot of yourself into it, so I am always so thankful to anyone that takes the time to share their experience with these songs.
Going on my first tour opening for Nick Hakim who had been a huge inspiration to me over the years. It turned out to be the most special tour because we grew very close and got to join his band each night which was so special. I learned so much on this tour and played with my best friends.
Playing Kings Theater in Brooklyn opening for alt-j was a huge highlight because it is one of the most beautiful old theaters I have seen and my mom flew in for this show. Also playing RT's Indieplaza fest, the first time I played a festival and it was in Rockefeller Center, was so cool!
You host a pre-release listening party for the album. Who are your 5 VIP guests (dead or alive)?
Bob Marley, My great grandmother Aggie, My dad, My mom, they are the greatest and have always been the most loving support. My partner, Evan, who has been a huge part the whole process, beyond grateful for all the music we have created and learned from together.
Top 5 essential tour snacks
Soda or orange juice (Type 1 Diabetic so this is super important to have just in case of low blood sugar !)
Throat coat
Any beer
Strawberries or grapes or any fruit depends on season!
Sandwich stuff