Bartees Strange wasted no time asserting himself as one of indie rock's most promising acts, and now he's under the spotlight.

The ambitions for Bartees Strange's 4AD debut have been made very clear. Setting such a high bar so early in your career might seem daunting, but it's all on track for Strange. After opening for his heroes The National and Courtney Barnett, he needed songs that were big enough to follow in their footsteps.

Farm to Table sees Strange depart from farmland USA to conquer the whole world. An audacious leap forward for the Oklahoma native, who streamlines his background in emo into rafter-shaking indie rock anthems with the glitchy genre experimentations of TV on the Radio. He remains a remarkably astute songwriter, only now he's hitting emotional crests with the immediacy of a classic.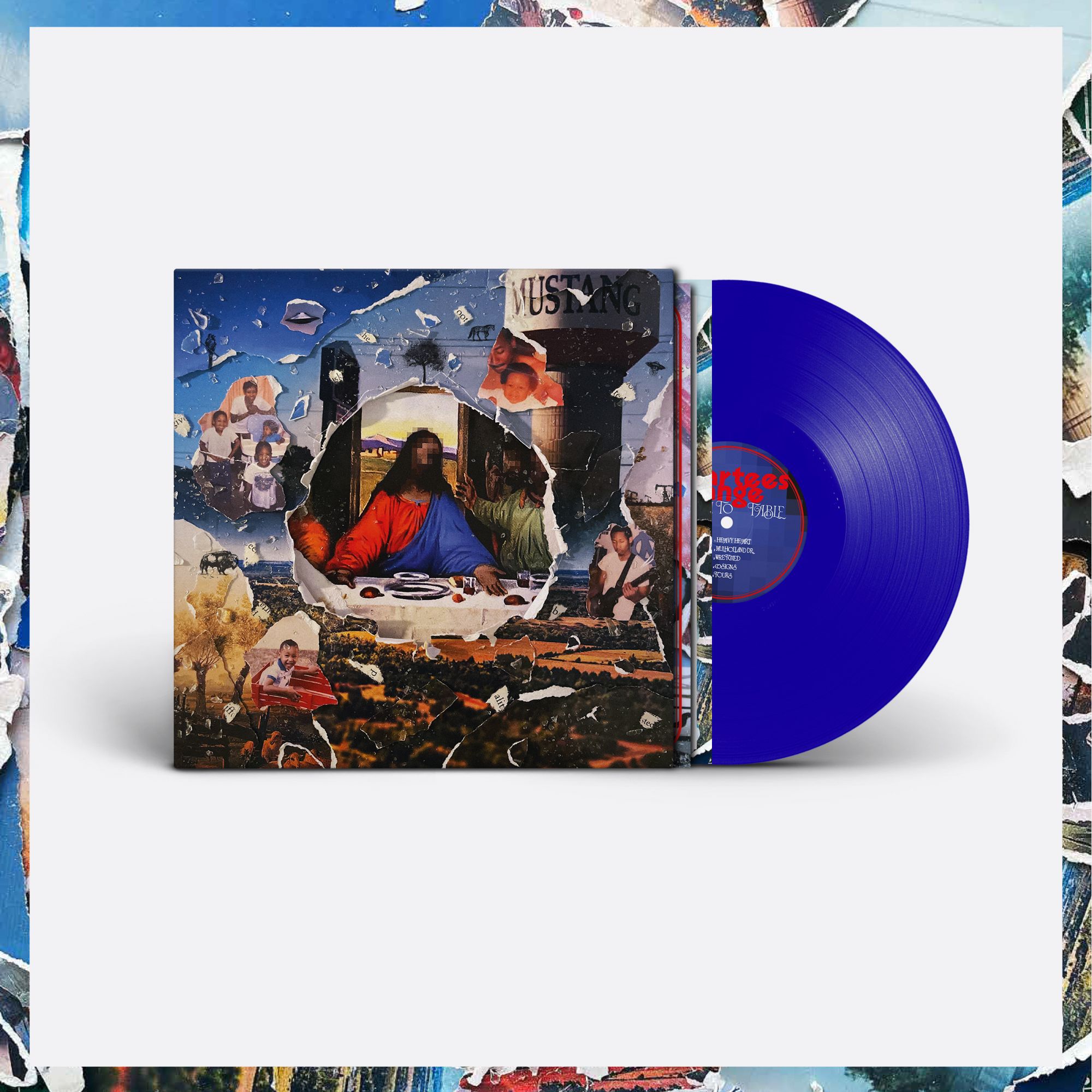 Bartees Strange - Farm to Table
Rough Trade Exclusive opaque blue vinyl.
Buy Now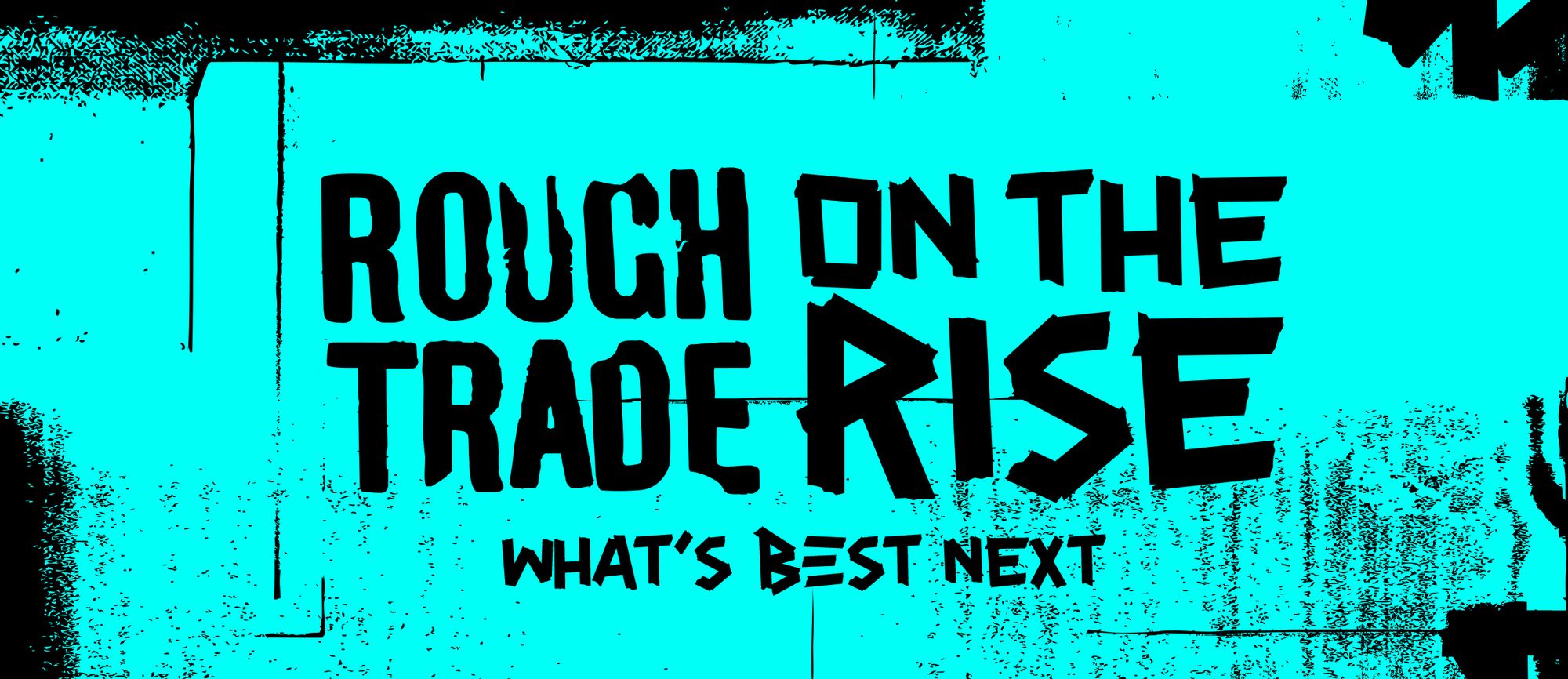 Bartees Strange on Bartees Strange
A self-penned bio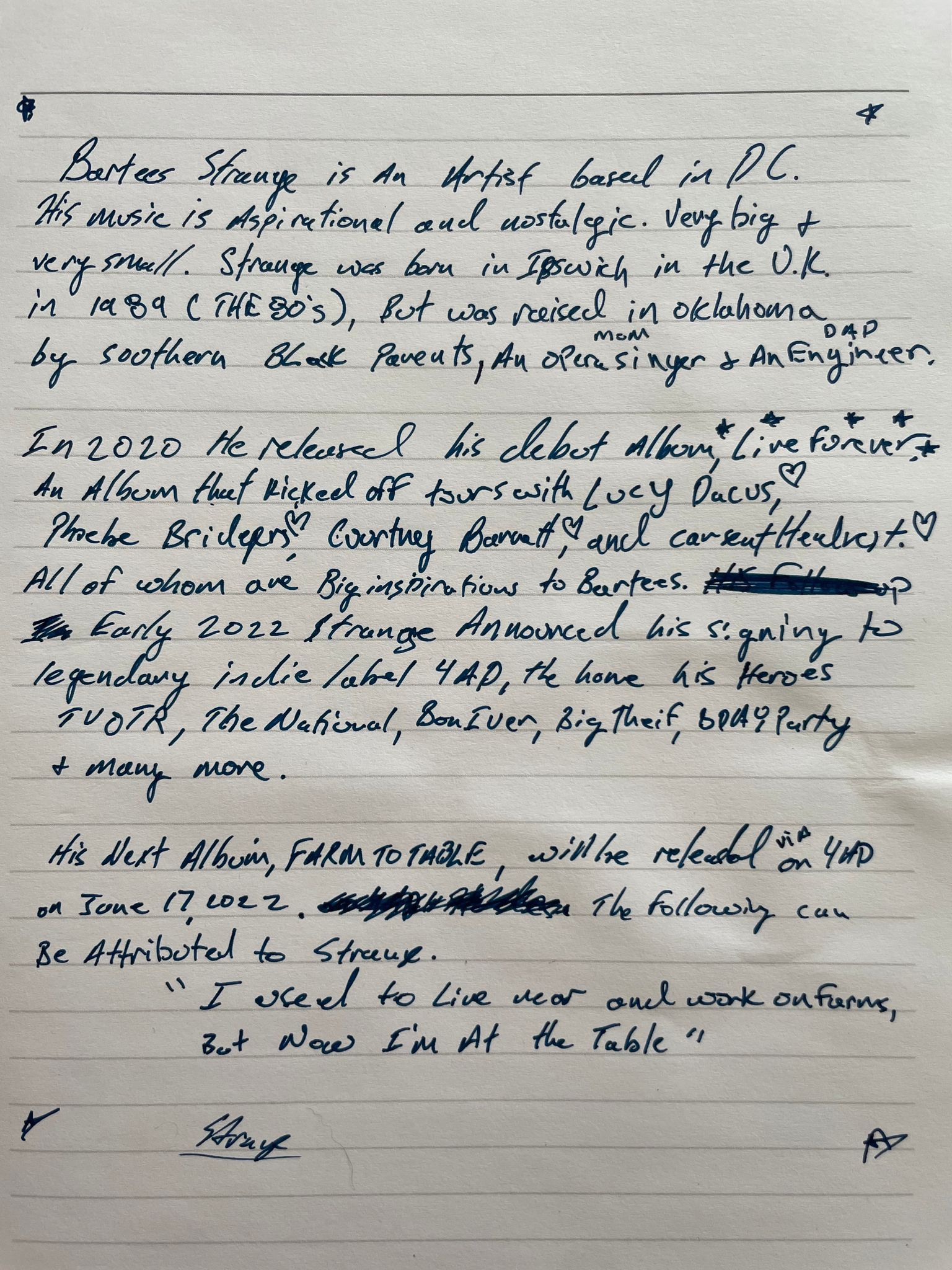 Bartees Strange is an artist based in DC. His music is aspirational and nostalgic. Very big and very small. Strange was born in Ipswich in the UK in 1989 (the 80s), but was raised in Oklahoma by southern Black parents, an opera singer mom and an engineer dad.

In 2020, he released his debut album, Live Forever. An album that kicked off tours with Lucy Dacus, Phoebe Bridgers, Courtney Barnett, and Car Seat Headrest. All of whom are big inspirations to Bartees. Early 2022, Strange announced his signing to legendary indie label 4AD the home his heroes TV on the Radio, The National, Bon Iver, Big Thief, Bday Party, and many more.

His next album, FARM TO TABLE will be released via 4AD on June 17th, 2022. The following can be attributed to Strange.
"I used to live near and work on farms, But now I'm at the Table"

Strange
---
---
Five by Five
5 Questions, 5 Answers
Describe Bartees Strange in 5 words.
Hype, raw, outside, busy, down for whatever.
5 records you listened to prior to making your album?
Thom Yorke - Anima
Talk Talk - Spirit of Eden
Donna Missal - In the Mirror in the Night
Paul Cauthan - Room 41
Dijon - Absolutely
Top 5 career moments since forming?
Opening for Courtney Barnett - I saw her open for The National a year before the pandemic. I was so inspired by it I wrote an EP based on the experience I had there called Say Goodbye to Pretty Boy. That EP got me signed by The National's label Brassland. And I really believe that was the first step in people figuring out who I am, what I was doing. So yeah - opening for Courtney was wild because I was like yo - you're a big part of why this has happened at all.
Signing to 4AD - that shit was wild. I've loved that label since I started finding my own music. Full circle moment for my black country tail.
Locking down a tour with The National. This is probably my number one all time band - and the fact that I'll get to go to their shows for free and watch them do their thing is going to be a huge moment for me.
Finishing my album Farm to Table at the 4AD studio in London and sleeping in the room TVOTR once recorded in. Ed Horrox was telling me Dave Sitek brought a whole bunch of gear into the room to work on some music and I was like damn - THE DAVE SITEK?!?!? I couldn't sleep a wink I was so so so excited.
Quitting my day job after Live Forever came out. I took a ten day vacation to record that album. Handing in my two week notice when it came out was a really surreal feeling like - yo, I'm about to embark on a whole new career, doing some I really like doing. I'll never forget that day.
You host a pre-release listening party for the album. Who are your 5 VIP guests (dead or alive)?
Patricia Arquette
Ryan Coogler
Dennis Rodman
Grace Jones
Kendrick Lamar