These are flush times for independent artists and labels--and for music obsession in general.
What do Grunge, Seattle and Nirvana all have in common? Sub Pop. The seminal independent label has been at the forefront of alternative music since its conception in the '80s. Known for the trailblazing efforts of pushing Seattle Grunge to the top of the charts, Sub Pop became synonymous with the genre. After 35 years, multiple Grammy award winning artists, and a catalog to rival any major label, the Seattle record label's roots spread across the nation and even around the world.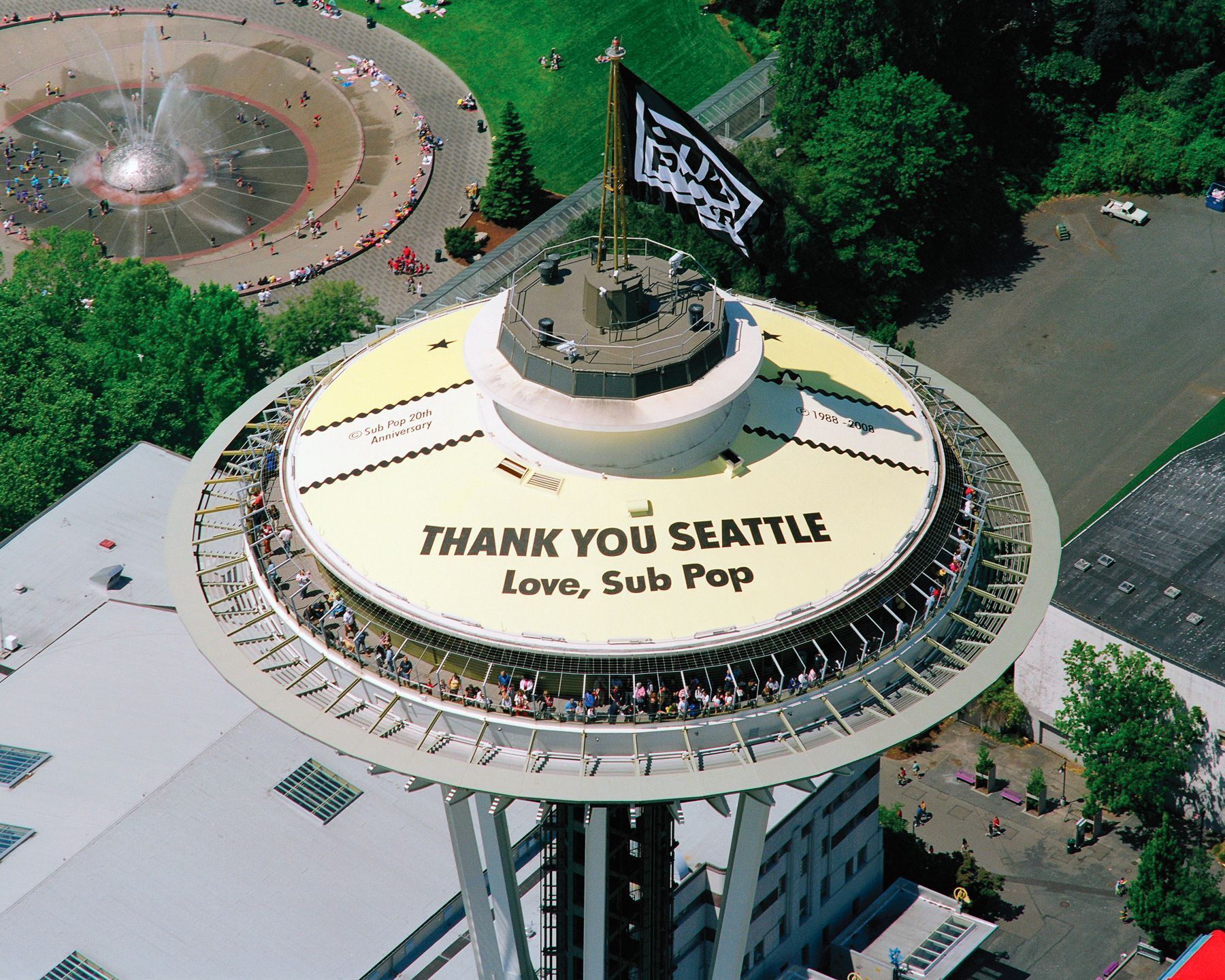 Thirty-five years on and the label is still one of the best indie music labels operating. Representing beyond the 'grunge' sound, Sub Pop has sought out some of the most unique artistry to carry on their non-conformist attitude, maintaining the integrity of the label, creating music that is built to last. As its presstigious roster continues to grow we have enjoyed watching Sup Pop become one of our most well-leafed through and popular label offerings of all time.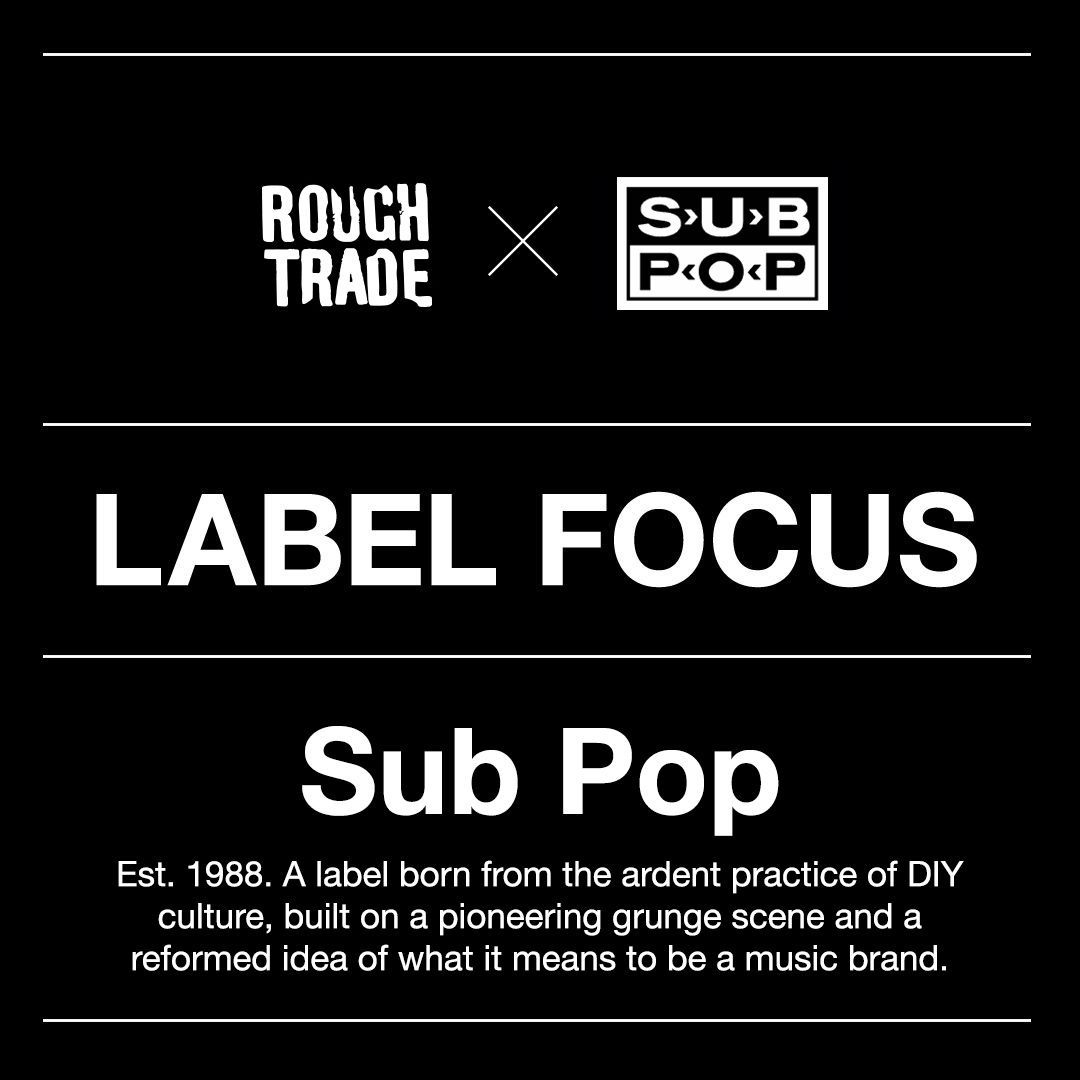 Sub Pop Exclusives
Essential Edition Vinyl
In celebration of 35 years, we're thrilled to welcome a shiny new set of brand new Sub Pop Exclusive Essential Edition vinyl reissues. Revisiting seminal albums from Sub Pop greats, browse/buy records from Nirvana, The Postal Service, Orville Peck, CSS and Sunny Day Real Estate.
Rough Trade x Sub Pop T-shirt
Look cool AF in our collaborative tee, celebrating 35 years of friendship. Available in a range of sizes in black, or white.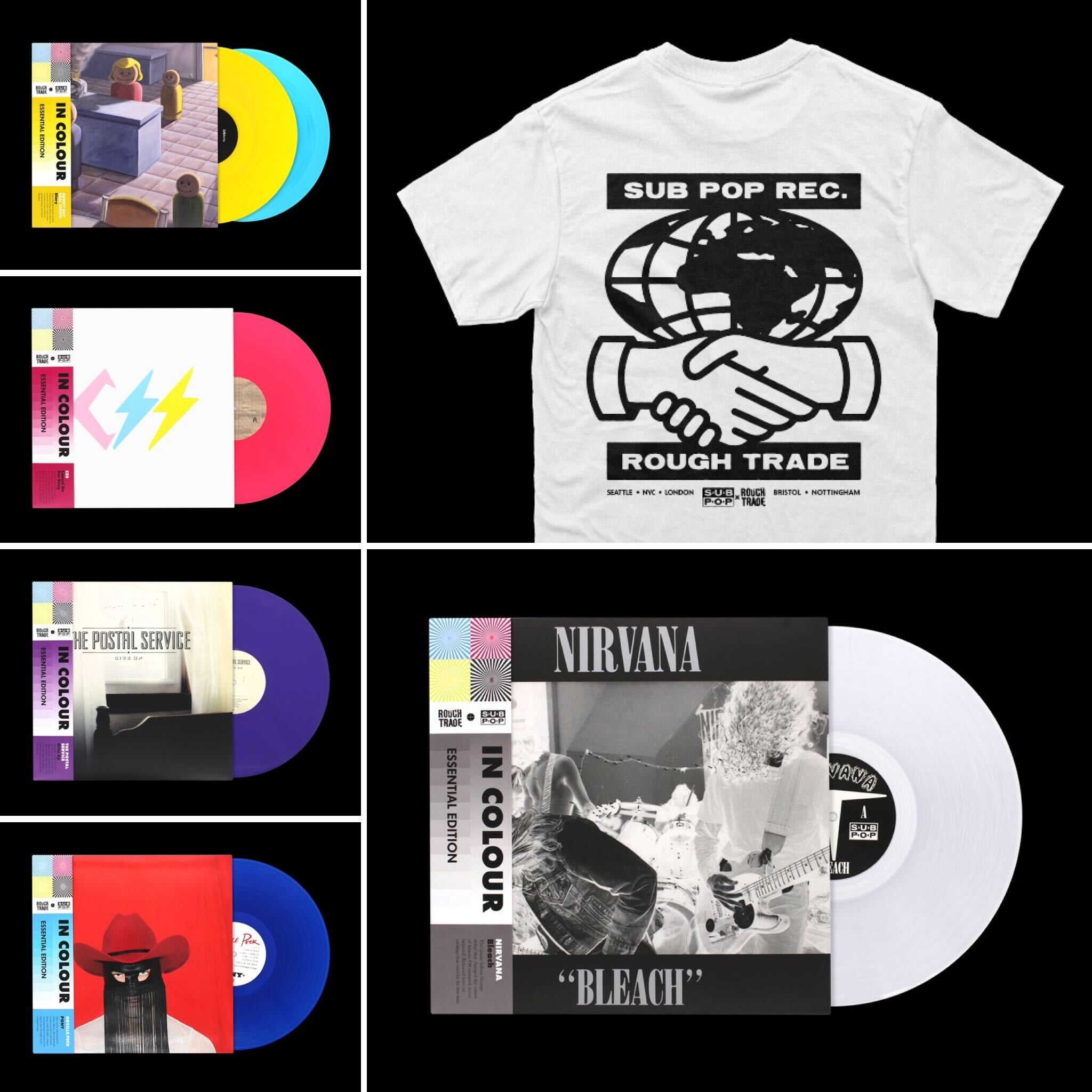 ---
Sub Pop co-founder Jonathan Poneman answers a rapid-fire round of questions.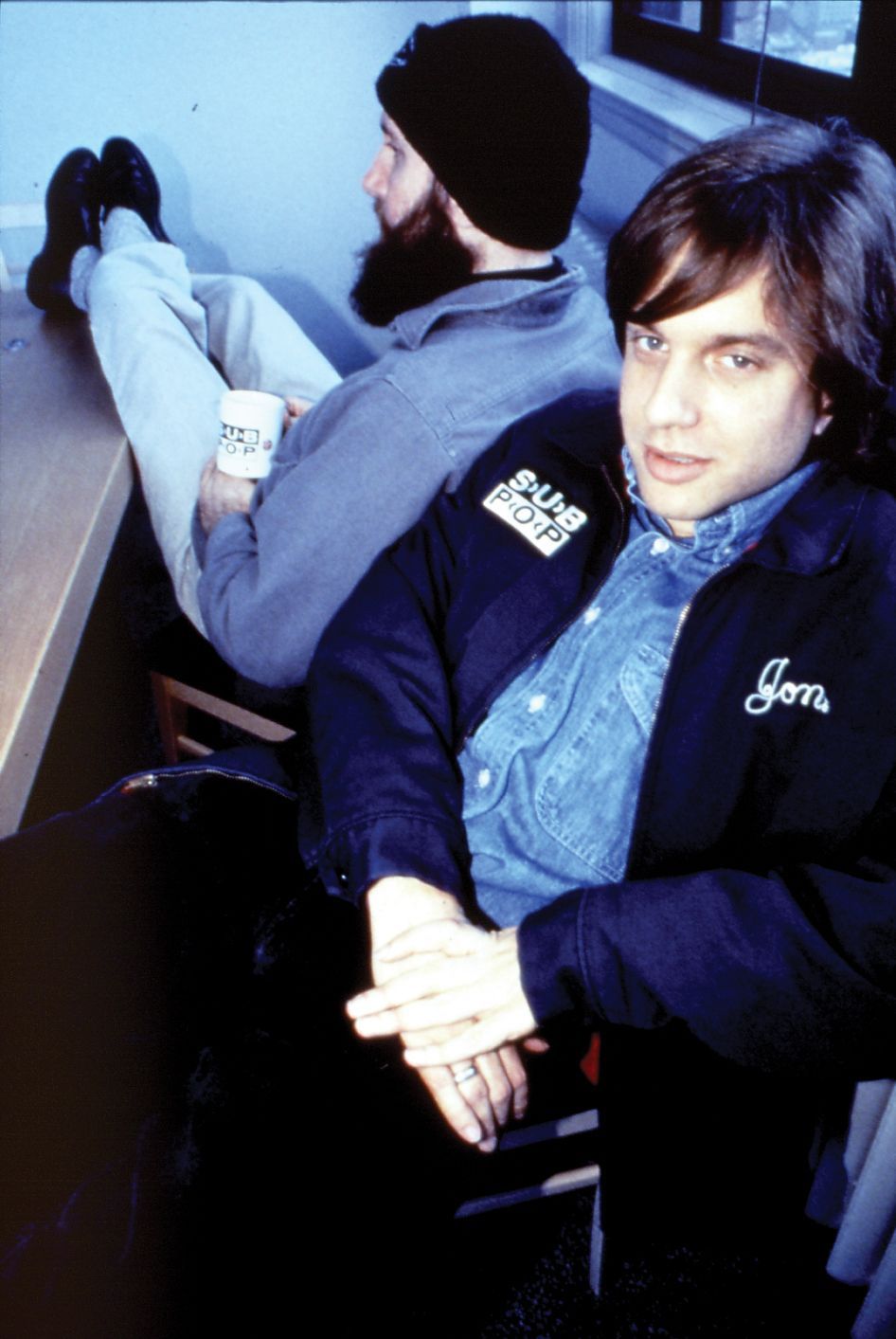 Sub-Pop is synonymous with grunge; what was the main reason for focusing on such a unique scene?
4 reasons: The Wipers, Beat Happening, the U-Men and Mudhoney.
You aren't a Seattle native, what inspired you to make the move to the Pacific Northwest?
Sometimes A Great Notion, the book by Ken Kesey, also a movie featuring Henry Fonda, Paul Newman and Lee Remick. It's from a different time.
Are there any artists which you can single out in particular who best inspired the label with moving forward into different sub-genres of indie music?
The Sub Pop Singles Club has always been, among other things, R&D for the label's A&R.
How would you break down in short what 'Sub-Pop' means and its philosophy to someone who was not familiar with what the label's all about?
Sub Pop is a full-service record label based in the Pacific Northwest.
What has been the most rewarding part of being co-founder of Sub-Pop?
The privilege of assisting musicians and artists reach their goals and fans. Also, being first to know when an artist is signed to the label.
If you could sign an artist from any period of history out of the blue right now who would you grab?
Whatever thrills me tomorrow, and the day after.
Sub-Pop has an extensive catalog of releases, is there a particular album that you feel deserves more recognition but got lost in the shuffle?
Spirit Stereo Frequency by All Night Radio, Blue Cathedral by Comets On Fire, Awe Naturale by THEESatisfaction
What is the most exciting aspect of the state of indie music in 2023?
It's overall sustainability. These are flush times for independent artists and labels--and for music obsession in general.
This year is the 35 year anniversary, how does it feel to be creeping up on half a decade of existence?
Good, but I only consider it every April Fool's Day.
How has vinyl played a part in the rise of Sub Pop's independent artists and what role would you like to see it continue to play?
Huge.
---