We are so excited to debut our free festival indieplaza, co-presented by Rockefeller Center, in New York City.
The weather is promising to be wonderful on Saturday and Sunday, September 17th & 18th. We've put together this short guide to the festivities, to let you know when your favorite artists are performing, which merch booth you'll want to hit first, the food & drink stands you'll have to run to, and the many other exciting activities this weekend.
See you on the plaza!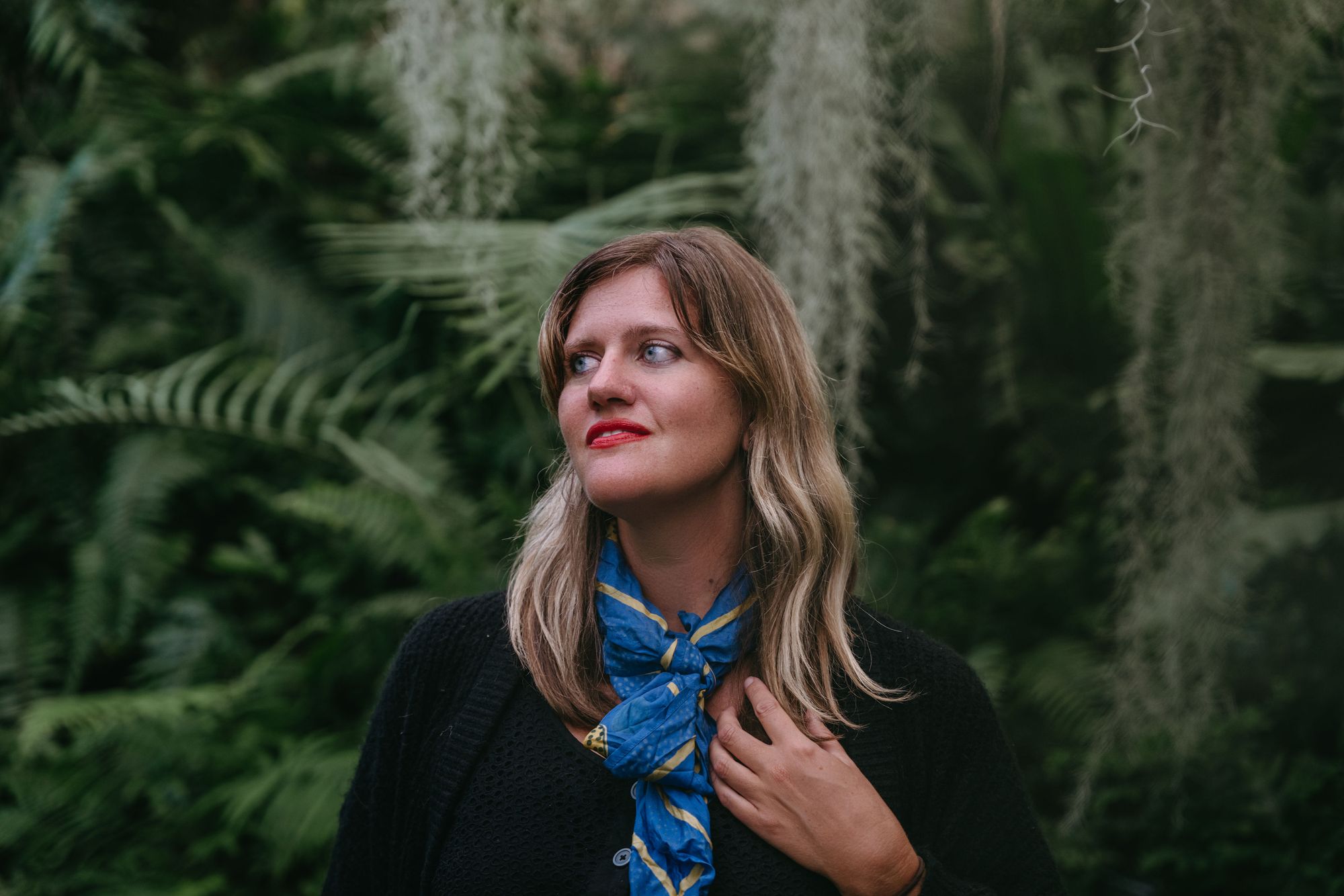 🎵 Live Music
Which artist are you most excited to see live? On Saturday, the musical performances will begin midday and culminate in an hour-long DJ set from Ali Shaheed Muhammad of A Tribe Called Quest. On Sunday, bands will perform from noon until 8:30pm. Full schedule below!
👕 Artist Merch Market
Along with fantastic merch vendors, the market will showcase live art demos from the legendary Steve Keene, Jose Berrio, Daniel Shepard, and Madalyn Stefanak, signings with Automatic, Horsegirl, and Sessa, and all weekend-long DIY family activities like button and bracelet making, draw your own 7" record cover, and more.
🥁 Music Maker Fair
On North Plaza, our Music Maker Fair will present hands-on music making with Williamsburg School of Music, where beginners will be invited to learn to play a song in only 15 minutes. Vendors like Synth Library, Landscape and Death By Audio will also bring their one of a kind instruments to the plaza.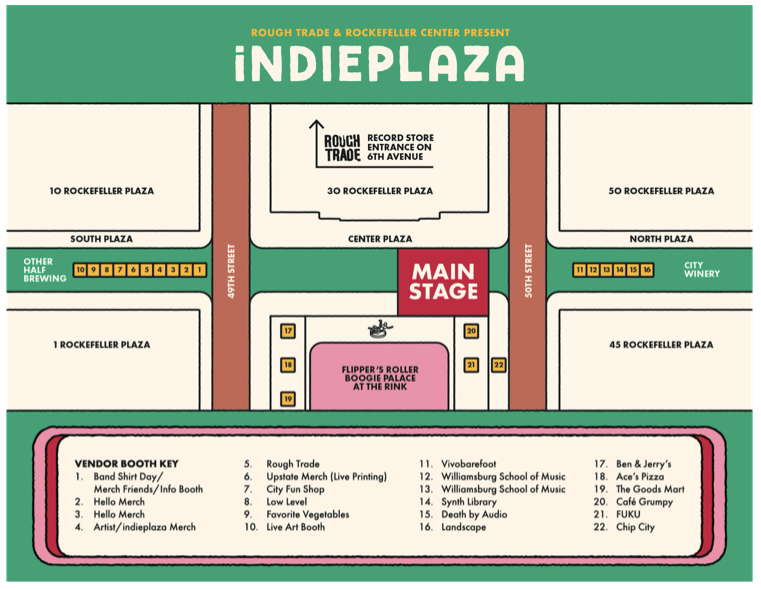 Coming to Rockefeller Center by train, bus, or Citi bike? Get directions here.
🍪 Food & Drinks
Sweet tooth anyone? Chip City, Ben & Jerry's, Café Grumpy and The Goods Mart are some of the stellar stalls you'll come across on the grounds. Ace's Pizza and FUKU will also join the party. And for drinks? Other Half and City Winery have got you covered.
💿 Rough Trade
The record store will be open all weekend-long, come visit us! Our iconic photobooth will be decked out with a special indieplaza frame.
🏃Vivobarefoot
The global natural health lifestyle brand on a mission to reconnect people to nature and human natural potential, is hosting a series of short workshops at the main stage introducing attendees to the fundamentals of natural movement: balance, foot health and performance. Visit Vivobarefoot's tent during the festival to find out more.
Reclaim your feet with VIVOHEALTH25 for 25% off on Vivohealth education platform and enjoy your first pair of Vivos with 15% off using VIVOINDIE15. Valid through Sept. 25th, 2022.
📻 Soho Radio
Can't make it to the festival? Don't worry, you can listen live from wherever you are! Tune into Soho Radio on the NYC + Culture channel  where the live performances will be broadcasted in real time, all weekend long.
Stay in tune, never miss a beat... Sign up to our newsletter.
Schedule
Saturday, September 17th, 2022 - Main Stage
10:50pm - 11:50pm Ali Shaheed Muhammad DJ Set
09:40pm - 10:30pm Automatic
08:35pm - 09:20pm Claud
07:30pm - 08:15pm Horsegirl
06:40pm - 07:10pm Yaya Bey
05:50pm - 06:20pm Mary Lattimore
05:00pm - 05:30pm They Hate Change
04:10pm - 04:40pm The Muckers
03:20pm - 03:50pm Sofie Royer
02:30pm - 03:00pm King Hannah
01:40pm - 02:10pm Anxious
12:50pm - 01:20pm The Bobby Lees
12:00pm - 12:30pm Dazy
Saturday, September 17th, 2022 - Artist Merch Market
06:30pm - 07:30pm Automatic [Record Signing]
03:30pm - 04:30pm Horsegirl [Record Signing]
11:00am - 07:00pm Steve Keene [Live Art Demonstration]
Sunday, September 18th, 2022 - Main Stage
07:50pm - 08:30pm Sessa
06:50pm - 07:30pm Katy Kirby
05:30pm - 06:30pm Nation of Language DJ Set
04:40pm - 05:10pm Steve Gunn
03:50pm - 04:20pm Cola
02:30pm - 03:30pm They Hate Change DJ Set
01:40pm - 02:10pm Say She She
12:50pm - 01:20pm Annie Hart
12:00pm - 12:30pm June McDoom
Sunday, September 18th, 2022 - Artist Merch Market
05:00pm - 06:00pm Sessa [Record Signing]
04:00pm - 06:00pm Daniel Shepard [Live Art Demonstration]
02:00pm - 04:00pm Madalyn Stefanak [Live Art Demonstration]
12:00pm - 02:00pm Jose Berrio [Live Art Demonstration]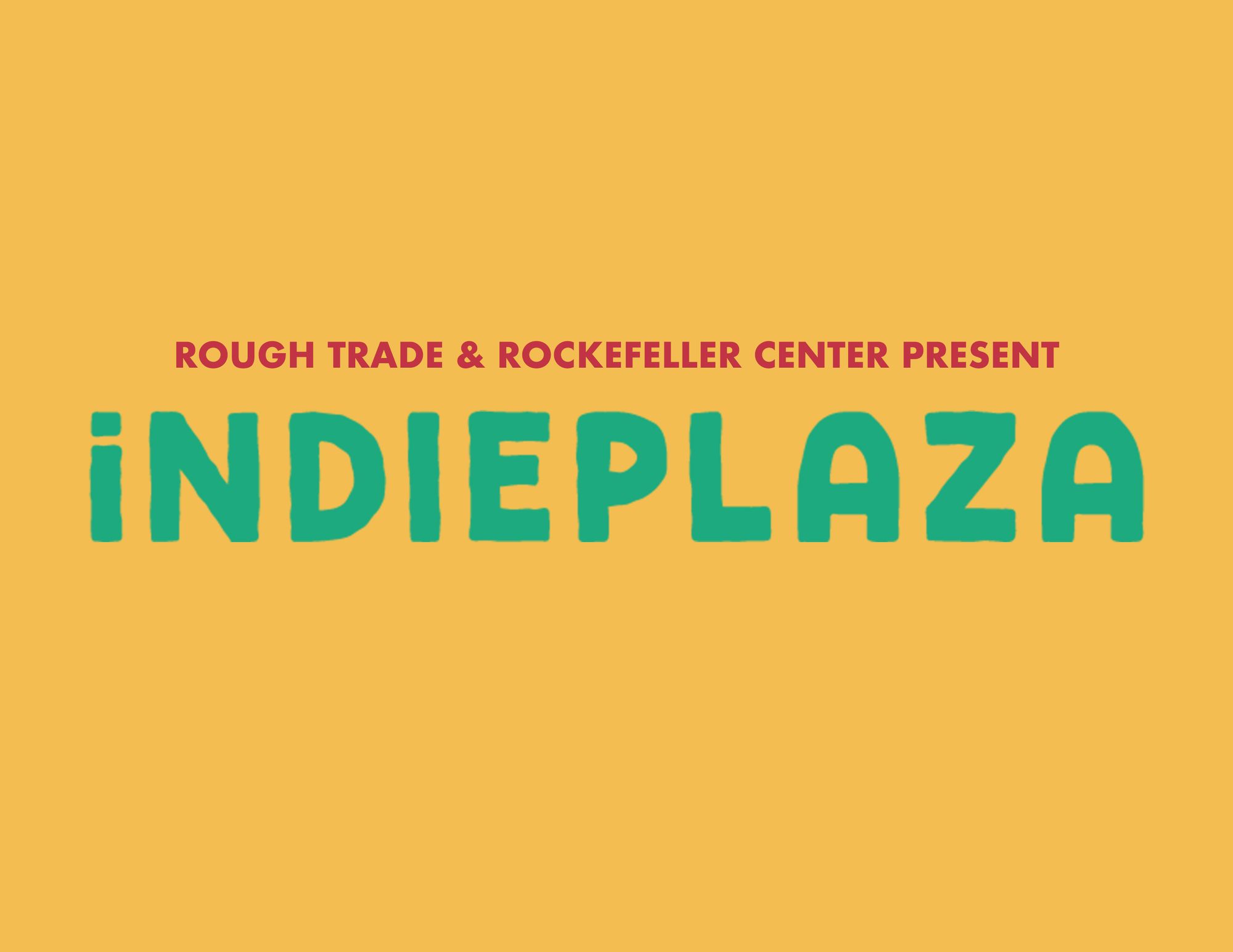 About indieplaza
A two-day celebration of independent music, merchandise, and workshops lands in the center of New York City, co-hosted by indie pioneers, Rough Trade. Featuring a thoughtfully curated lineup of artists, a band merchandise market, hands-on music-making workshops, plus favorites of the food and drink scenes - indieplaza is accessible, inclusive and free for all New Yorkers.
The inaugural indieplaza festival on September 17th and 18th, 2022 instantiates the return of indie to midtown Manhattan. Presented by Rough Trade and Rockefeller Center, the weekend-long music event is headlined by Ali Shaheed Muhammad of the pioneering and hugely influential hip-hop group A Tribe Called Quest, while highlighting the most exciting up & coming artists including New Wave trio, Automatic; lo-fi singer-songwriter, Claud; teenage Garage-punks, Horsegirl; R&B artist, Yaya Bey; Brazilian singer and guitarist, Sessa; Harpist and composer, Mary Lattimore, and many more.
Rough Trade's relocation from Brooklyn to Rockefeller Center last summer has unlocked a wider, counter culture revival of midtown Manhattan, and been a milestone in the Center's reimagination of its campus, which brings the city's most compelling and creative independent talent to the iconic landmark. Since the arrival of Rough Trade at Rockefeller Center in June 2021, the cultural regeneration of midtown for New Yorkers has been evident for all to see, and as the New York Times noted, that "for many young people, the traditional institutions of the city that survived the pandemic now symbolize a rich history and resilient spirit." In Fall 2021, Rough Trade and Rockefeller Center also launched an acclaimed concert series at the historic Rainbow Room, a key example of the ongoing revitalization of the Center, which continues with indieplaza alongside other noteworthy art programming, dining, and creative opportunities for New Yorkers.
Free to the public and inclusive to all New Yorkers from Saturday morning to Sunday evening, indieplaza celebrates the freedom of independent thinking and creative practice at the world-famous Rockefeller Center, in the heart of New York City.
Alongside the main stage on the plaza, MerchFriends, a coalition of merchandise makers working to build a sustainable independent music merch ecosystem, will lead an Artist Merch Market that features limited-edition merchandise from Hello Merch, Low Level, Favorite Vegetable, plus Rough Trade vinyl bins, live screen printing from Upstate Merch, live art demonstrations from the legendary Steve Keene, Jose Berrio, artist signings and festival merch, DIY family fun, interactive games and more. On North Plaza, a Music Maker Fair created by the people behind Moog Fest will present hands-on music making. indieplaza will also feature a raft of the most exciting NYC food and beverage operators to provide an outdoor destination like no other in the city for 48 hours, a place where people of all ages will congregate, engage, interact, dance, learn and celebrate.
More information about the artists, vendors and schedule can be found at indieplazafest.com