"God, they're the greatest. They've dealt with their success like saints, and they keep delivering great music." - Kurt Cobain to Rolling Stone (1994)
Words by Gio Musso, Rough Trade NYC
Since their dissolution in 2011, the praises of nearly two decades of very-good-to-great music has gone unsung. Navigating a careful rise from UGA college rockers to an imperial period of international dominance. As the band sought re-invention to navigate the ever-changing pop culture landscape again and again, divided and even hostile reactions grew alongside their fanbase.
The legacy of R.E.M. remains curiously mixed, they lack the overt miserablism of The Smiths or Joy Division to lure teenage misanthropes in nor do they harness the rage of the punk and grunge bands that followed. In terms of music, few bands over the past twenty years have sounded like R.E.M., but their actual influence is more extensive than the surface. They were one of the first alternative acts to sign with a major label and actually thrive within the system on their own terms; deliberately eschewing signifiers of the time – guitar solos, synthesizers, etc. – early in their career in favor of classic 60s pop, jangly guitars, and an undying devotion to Patti Smith.
The precedent set by R.E.M. gave way for a new wave of counterculturalism to flood (or at least flirt with) the mainstream. Contemporaries like Sonic Youth and The Replacements signed to major labels, while the aforementioned Kurt Cobain attempted to evoke R.E.M. for their first pop song and Pavement simply said the quiet part out loud.
To combat this growing apathy, we've gathered ten of R.E.M.'s best to re-introduce you to one of the great American bands.
"Radio Free Europe" - Murmur (1983)
"Radio Free Europe'' is the first R.E.M. single. It was also the first song on the first album. It could also be argued to be the best song R.E.M. ever wrote. A band whose strengths were fully realized from the start, the cosmos aligned to create the perfect introduction. Obtuse drum machines and laser effects swirl around before Bill Berry's four-count brings it together and the rest was history. See their national television debut on Letterman for any further proof.
"Fall On Me" - Lifes Rich Pageant (1986)
If we could select an entry to point R.E.M., "Fall On Me" is the perfect distillation of the band's interests. Peter Buck's Rickenbacker jangle thrust forward by Berry's drums; Michael Stipe mumbling purple prose over the verses before the harmonic company of bassist Mike Mills for the chorus. R.E.M.'s best political songs always seem to come from a more grounded place than outright anger. Perhaps the band's trademark wordiness allowed for more nuanced lyrics than simple sloganeering, but the band excelled at depicting the political rot of 1980s America at its most human. They could get loud if they needed to, but the songs that resonate most reflect the absurd malaise which the Reagan era inflicted.

"Harborcoat" - Reckoning (1984)
The opening song from their sophomore triumph Reckoning is a great example of not fixing something that isn't broken. R.E.M. released the album just shy of a year from their debut (they'd release an album a year consistently through 1988's Green), but took the opportunity to further refine their studio abilities and Stipe's free-form association version of lyrics. With lines about "crowding Lenin with noses their noses worn off" and kissing ass, "Harborcoat" may be the finest of his ability to create vivid, mesmeric images out of complete nonsense.

"Losing My Religion" - Out of Time (1991)
Maybe R.E.M.'s legacy is marred by the continued radio play of two of their biggest hits. The painfully earnest "Everybody Hurts" effectively became a sitcom punchline, while "Shiny Happy People" is just an awful, awful song. Thankfully their biggest song still holds up quite nicely. "Losing My Religion", whose tale of unrequited love was obscured by a confusing Southern expression for anger, remains the crowning achievement of the band's pop experiments. Paired with Tarsem Singh's impressionistic music video, the band entered superstardom. R.EM. of the '80s were college rock royalty, one of the few alternative bands big enough to chart; R.E.M. in the '90s were one of the biggest bands in the world.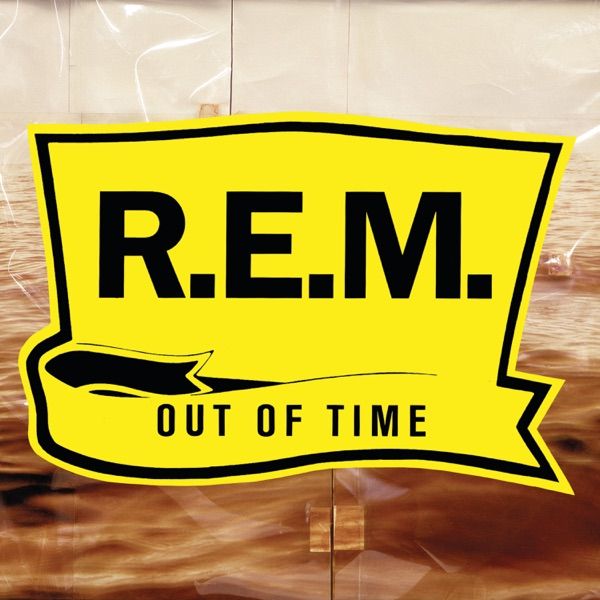 R.E.M. - Out Of Time
Buy Now
"The One I Love" - Document (1987)
An honest question: is there a more cutting lyric than describing a lover as "a simple prop to occupy my time"?. Sure, Pusha T bullied Drake into accepting fatherhood and Carly Simon turned "You're So Vain" into a witch hunt of her exes, but neither of those were hidden in such a deceptively romantic package. Their first song to crack to the US top 40, let alone top 10, the public only furthered by the misconception which speaks to the band's uncanny ability to charm and swindle.

"Monty Got A Raw Deal" - Automatic for the People (1992)
In 1992, rumors circulated that Michael Stipe had contracted HIV. The famously reclusive singer had yet to confirm his queerness but concerns over his appearance drew attention. Where he had previously hid behind a mop of curly hair on stage, he was now bald, and noticeably thinner. These were ultimately false, but the anxieties of the AIDS epidemic loomed large over Stipe and the rest of the band as they recorded Automatic for the People. Stipe found a kindred spirit in "Monty Got A Raw Deal", alluding to the tragic life of closeted actor Montgomery Clift whose celebrity was described as "the longest suicide in Hollywood history" following a car accident; pulling from the unease of looking to the future, while still haunted by an inescapable past. The beauty in it all was that once Stipe shed his locks, he never felt more confident as a frontman. He finally began to open up.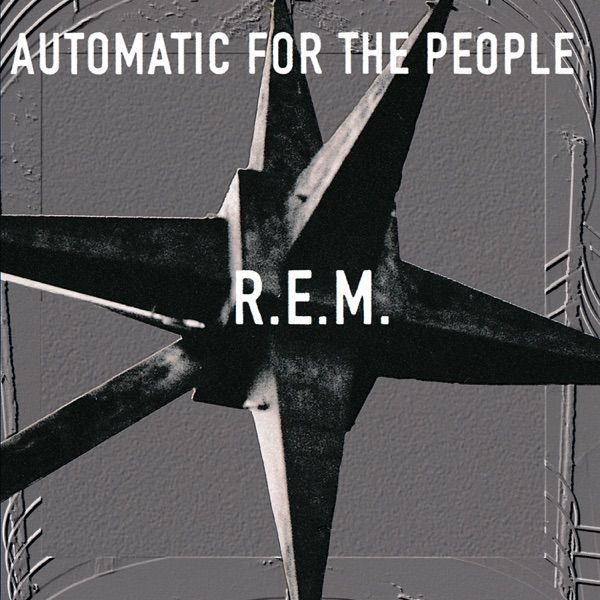 R.E.M. - Automatic For The People
25th Anniversary Edition Limited 180 Gram Pressing
Buy Now
"Driver 8" - Fables of Reconstruction (1985)
The best track from the most distinctly Southern album of the band's career, "Driver 8" opens with a lick evocative of their hometown friends, the B-52s, before settling into a more comfortable, R.E.M. groove. The song is a showcase for Peter Buck's skill, as turns on a dime from nervy post-punk arpeggiations, to sunny open chords, to surfy grooves, few songs better showcase the dynamic abilities of their guitarist.
"Be Mine" - New Adventures in Hi-Fi (1996)
Started with the gimmick of taking its lyrics from Valentine's Day candy hearts before growing into a much thornier track, "Be Mine" revisits the band's longtime theme of where infatuation meets obsession. A late period ballad written on tour as to perfectly fit the stadiums they were playing, but one whose portrait of love is much queasier once a lighter is held up to it.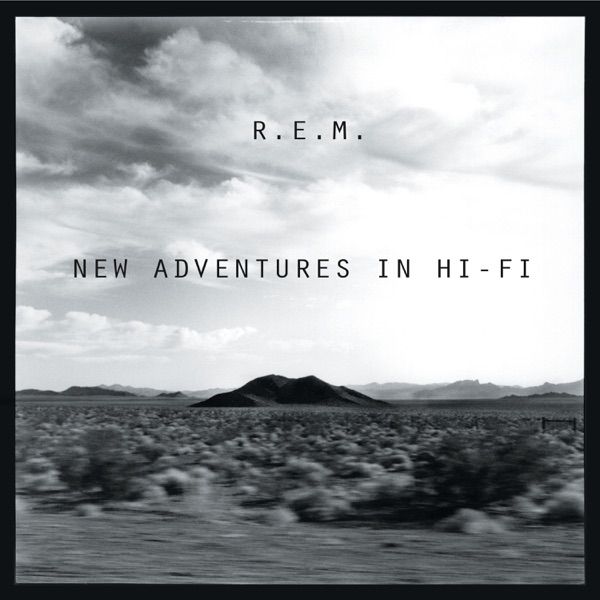 R.E.M. - New Adventures In Hi-Fi
Buy Now
"Sitting Still" - Murmur (1983)
Sometimes you just have to appreciate the simplicity. A down-the-middle smash of everything good about this band. The late album heater at its finest. A quintessential R.E.M.-doing-R.E.M. song.
"Let Me In" - Monster (1994)
Monster, an underrated record who you can find in any used CD section for a buck, is keenly aware of the band's fame. At the height of their powers, R.E.M. made the noisiest, Trash-iest record of their career. Albums about celebrity always distance the artist from their audience, often to an unflattering degree, but Monster utilizes the detachment for greater effect. Written for Kurt Cobain, unfortunately too late to properly reach him, the band looks to make a connection amidst the fog of distortion. It's the closest R.E.M. ever got to shoegaze, as well as a fitting eulogy for Stipe's friend.
The most painful aspect of covering a band with at least ten albums worth of greatness is what was left off. Hits like "Man on the Moon" and "It's the End of the World As We Know It" transcended their central gimmicks to resonate within pop culture. The boisterous "Finest Worksong" is amongst their best album openers and the glammy "Crush With Eyeliner" rides a tremolo effect into one of their most indelible choruses. "7 Chinese Bros.", "Pretty Persuasion", "Talk About the Passion", and "These Days" are straightforward rippers while "The Flowers of Guatemala", "Tongue", and  "At My Most Beautiful" see the band navigate piano balladry at drastically different periods of their career. We also want to acknowledge all of Green as being pretty good even if not one of its songs could find its place here.