The wildest, weirdest, most nostalgic, most beautiful, most party-starting reissues and compilations from 2023.
Traverse hip hop's prime cuts from The Daisy Age, revel in the DIY free party spirit of the 70s, meet the First Lady of Southern Soul, discover dance floor rarities, and soak in some of the most incredible scores cinema has to offer.
The most storied of debuts, welcome reunions, first-time reissues and real archival gold. This year, plenty of our favorite releases have been the ones which are turning back the clock, reminding us to look back on what really laid the foundation for all the great new music we enjoy today. With this year's star-studded cast including the likes of the fabled Jai Paul, De La Soul's classic back catalogue, Duster deep cuts and John Carpenter's best compositions, it is no doubt that the best compilations and reissues of 2023 re-present some of the most enduring sounds and songs in music history. A better picture and full scope of these artist's works.
Deeper listening to some of our favorite artist's craft. Scroll for our Top 30 US Compilations and Reissues of the Year, including Rough Trade Essential titles and exclusive vinyl editions.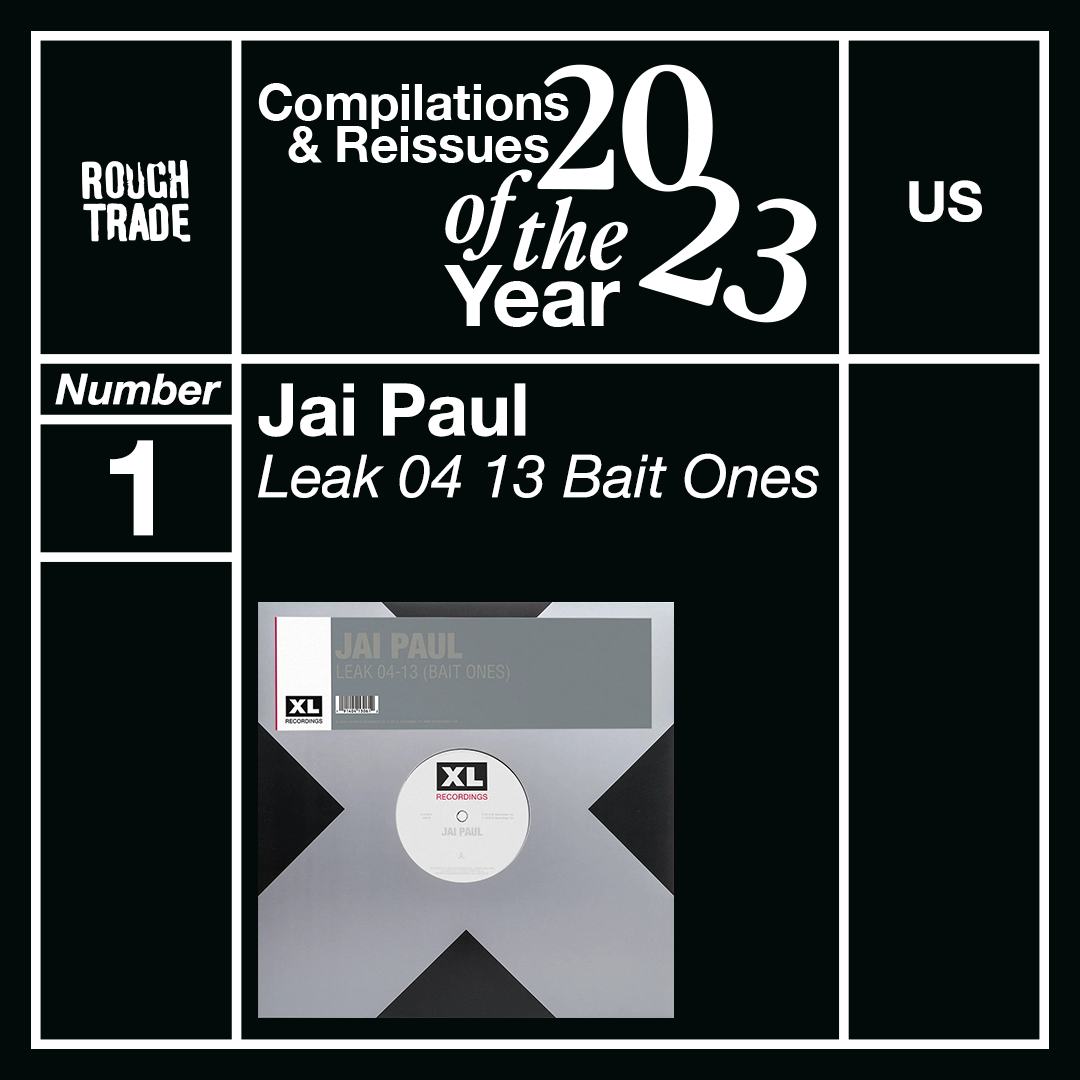 Whether a longtime member of Jai Paul's cult fanbase or newly discovering the northwest London-raised producer, its hard to not get sucked into the story which precedes the album Leak 04 13 Bait Ones. A 16-track collection of songs that first made its way to the internet after being stolen and leaked in 2013, unbeknownst to Jai Paul and his label home XL Recordings. The identity and understanding of Paul became obscured after the then-rising artist retracted himself from any publicity, but his unfinished works had already taken a hold in the growing digital media bubble of the late 2000s. The music unfolded as it was destined to do, an eclectic and beautiful blend of melancholic R&B, future soul, spirited Bollywood samples, and synth-pop. All the more enticing for the lo-fi and glitchy nature of the demo-style productions.
A perfectly imperfect masterpiece cultivating an enraptured fan base. To say we are excited about this new official physical reissue is an understatement, a real piece of treasure evoking pure nostalgic to those who fell in love with the enigmatic artist and this mysterious story all those years ago.
EXCLUSIVE: Exclusive white vinyl. Limited copies available.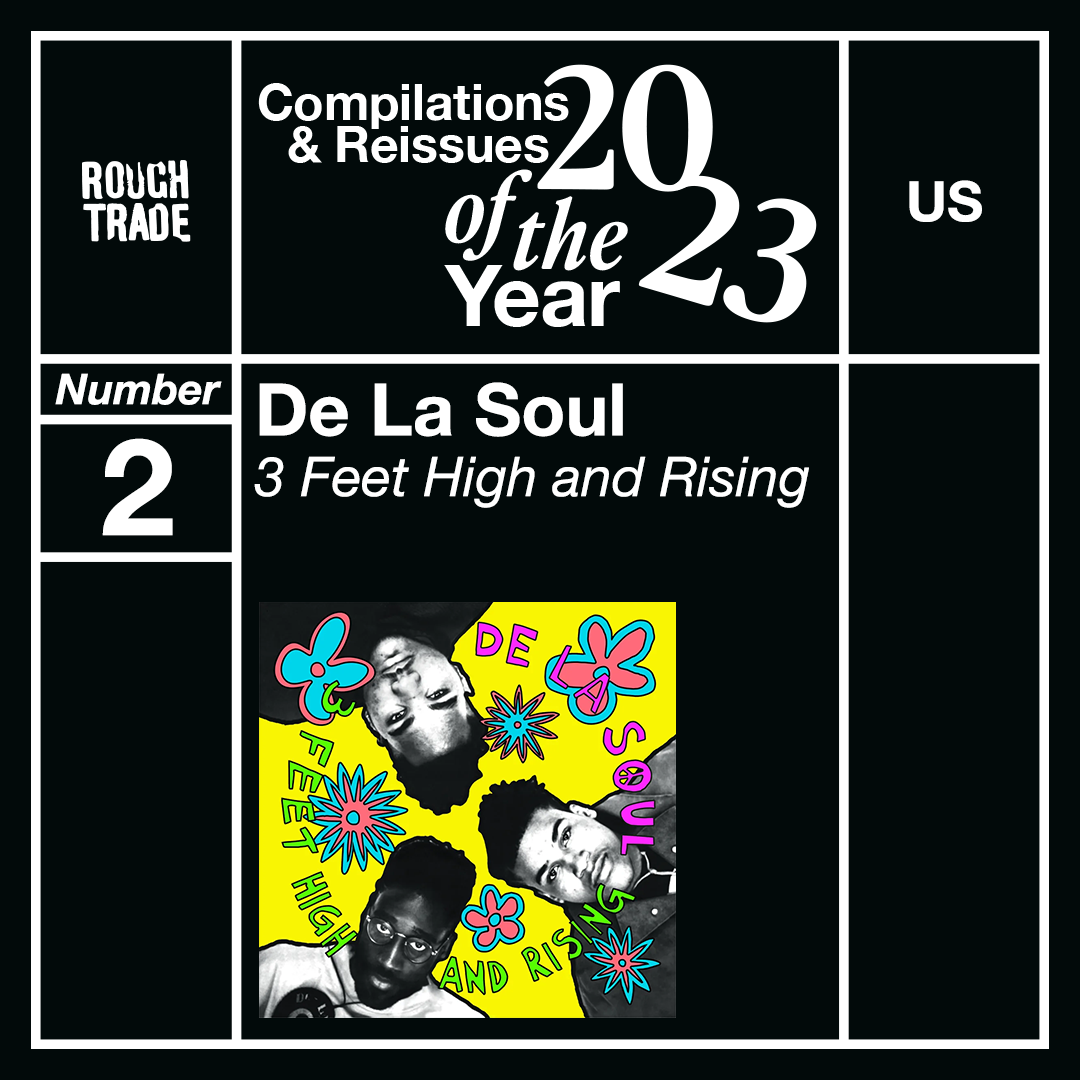 Psychedelic, undeniably funky, and underpinned by elements of Afro-futurism, De La Soul's landmark 1989 debut LP 3 Feet High and Rising is a defining album of 80s rap, marking the espousal of the 'Daisy Age' spirit which permeated hip-hop at the turn of the 90s. The hip-hop legends finally received control of the back catalogue this year, with all six of their albums and we were thrilled to welcome an exclusive essential edition pressing of 3 Feet, on opaque green vinyl complete with a comic book insert.
Despite a tough year with the loss of 1/3 of the trio, the legendary Trugoy The Dove, De La Soul have championed their reissue campaign, toured in tribute to Trugoy and reminded us of their uniquely positive style, a style which revolutionized hip hop forever.
EXCLUSIVE: Opaque green vinyl with a comic book insert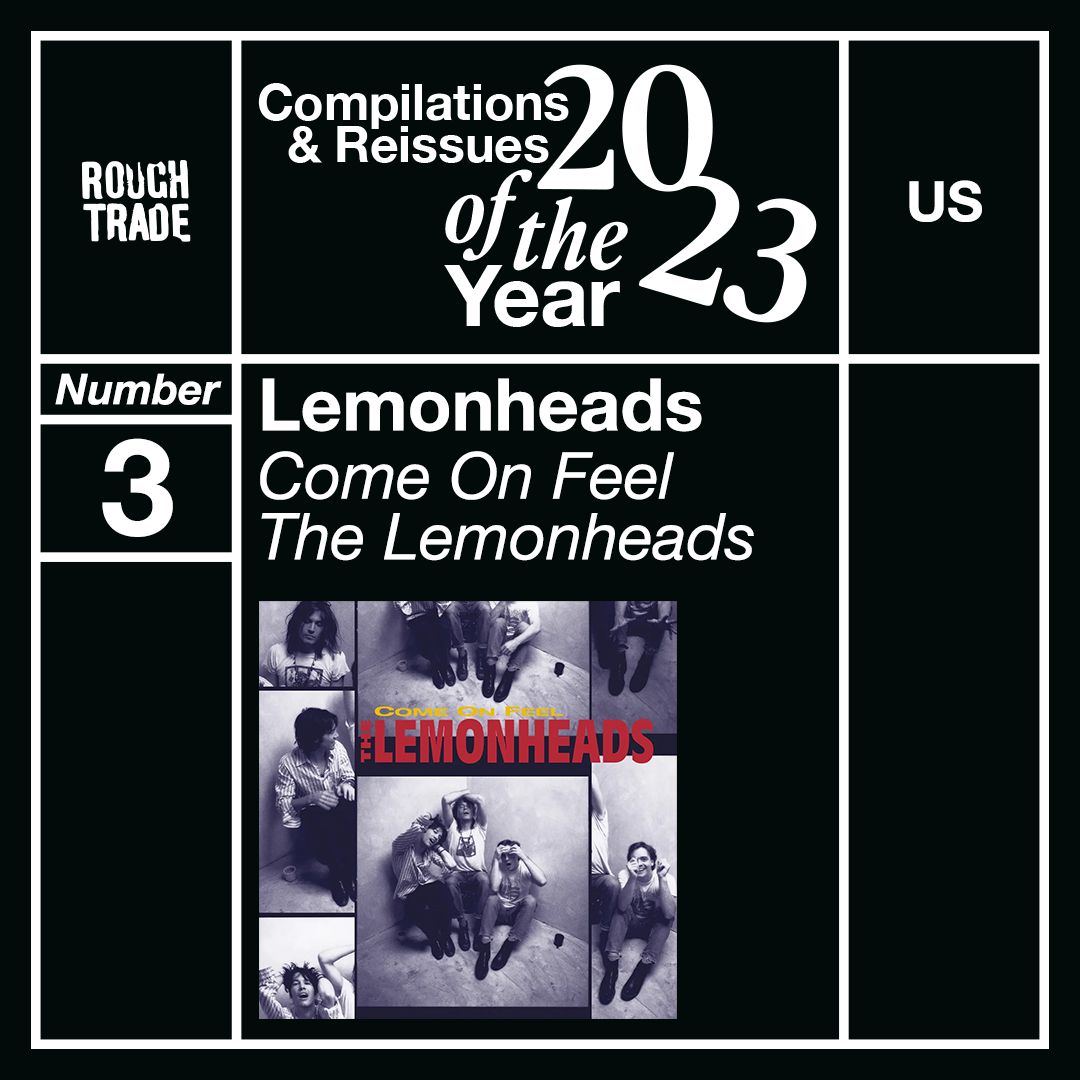 Lemonheads take a deserved spot in our compilations and reissue list once again (following the 2022 reissue of It's A Shame About Ray). Come On Feel The Lemonheads saw Lemonheads be more explorative with instrumentation and genres, still guided by frontman Evan Dando's slacker rock style. At the same time, this album really established the power pop sensibilities which the Lemonheads were known for, and this time with a country tinge. A band that was impossible to box in and effortlessly more eclectic than any other rockers of their time.
The world of Evan Dando is open once more, fully explored on this deluxe edition vinyl, with a second disc of demos and acoustic versions, plus a host of one-offs from sessions and compilations.
EXCLUSIVE: Housed in limited strawberry 'scratch N sniff' gatefold sleeve. Limited to 450 copies.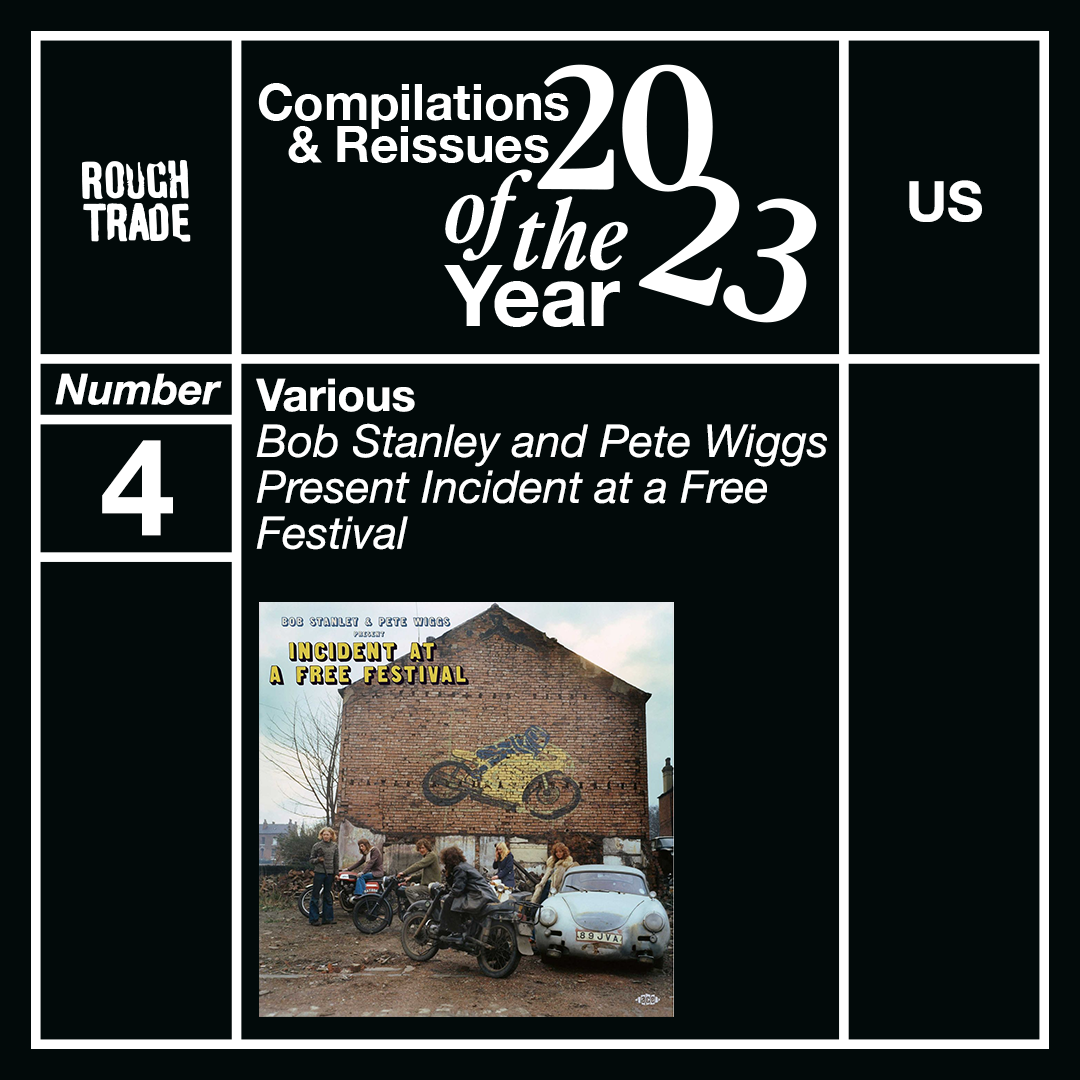 Expert compilationists Bob Stanley and Pete Wiggs take on another deep dive of music's greatest scenes and this time under the microscope its early seventies free festivals. British hippiedom, freak rock bands and the evolution of punk rock, Wiggs and Stanley pick a strong 20-track selection of artists who were part of these tales, including Alan Parker and Alan Hawkshaw, Pink Faries, Hawkwind, and more.
"...a tribute to the mid-afternoon slots at Deeply Vale, Bickershaw, Krumlin, Weeley, and Plumpton – early 70s festivals that don't get the column inches afforded the Isle of Wight or Glastonbury Fayre, but which would have been rites of passage for thousands of kids." The chosen tracks are from 1969 to 1973, with one outlier from 1975."

Bob Stanley
EXCLUSIVE: On denim blue vinyl. Hand-numbered and limited to 300 copies.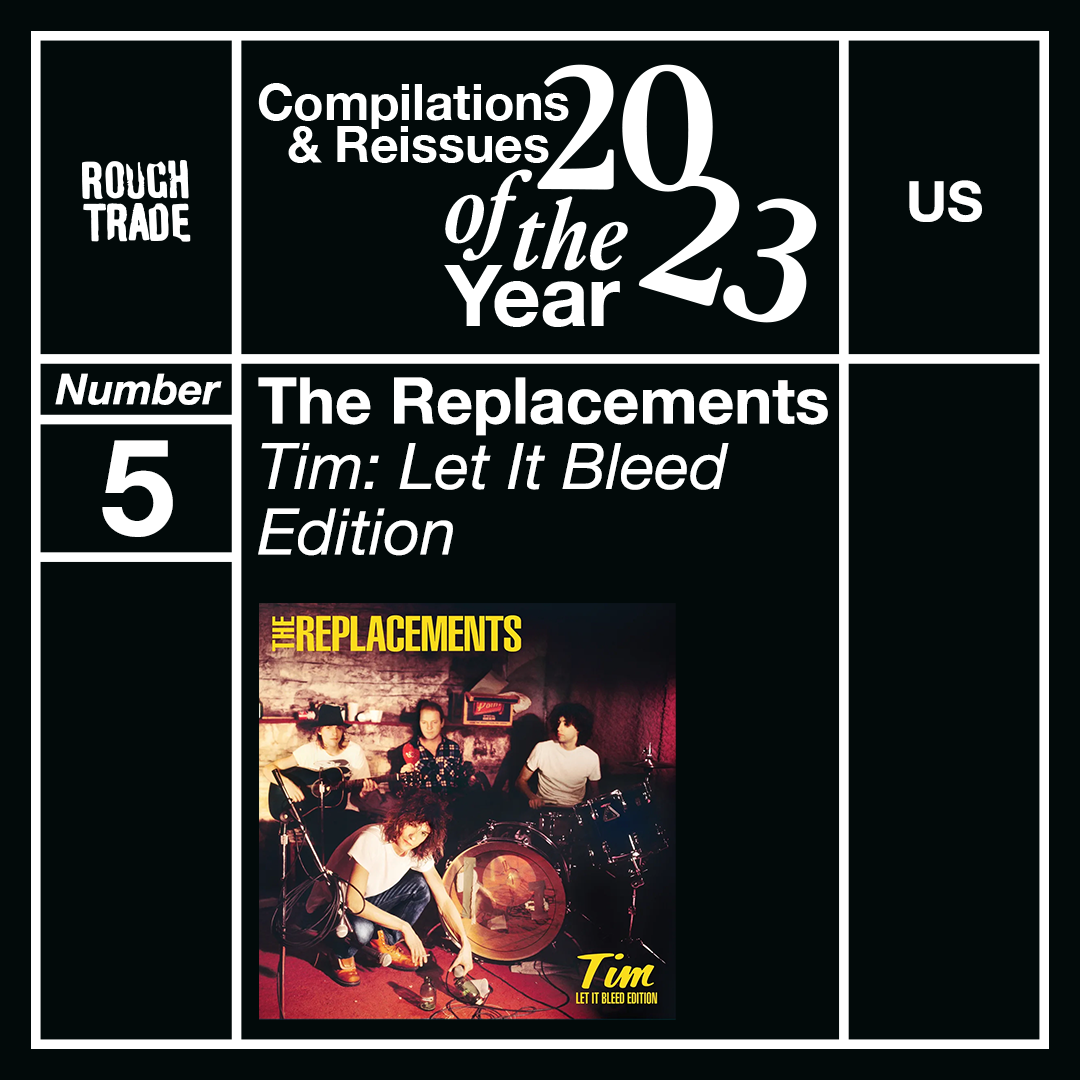 Rhino
Tim, the Replacements' major-label debut, was the last album to feature the original Replacements lineup. A departure from the raw, punk-rock aesthetic that dominated their Twin/Tone releases, Tim demonstrated Paul Westerberg's gift for song craft with uptempo rock anthems ("Bastards Of Young" and "Left Of The Dial"), poignant ballads ("Here Comes A Regular") and clever lyricism ("Little Mascara"). Westerberg's gritty yet melodic vocals convey a sense of urgency that perfectly compliments the rough-hewn songs.
The 4CD/1LP deluxe boxed set is built around a stunning new mix of Tim by legendary producer/engineer Ed Stasium (Ramones, Talking Heads) and features a collection of previously unheard tracks (Sons of No One: Rare and Unreleased) and a classic concert from 1986 (Not Ready For Prime Time).
4CD/1LP deluxe box set housed in 12x12 hardcover book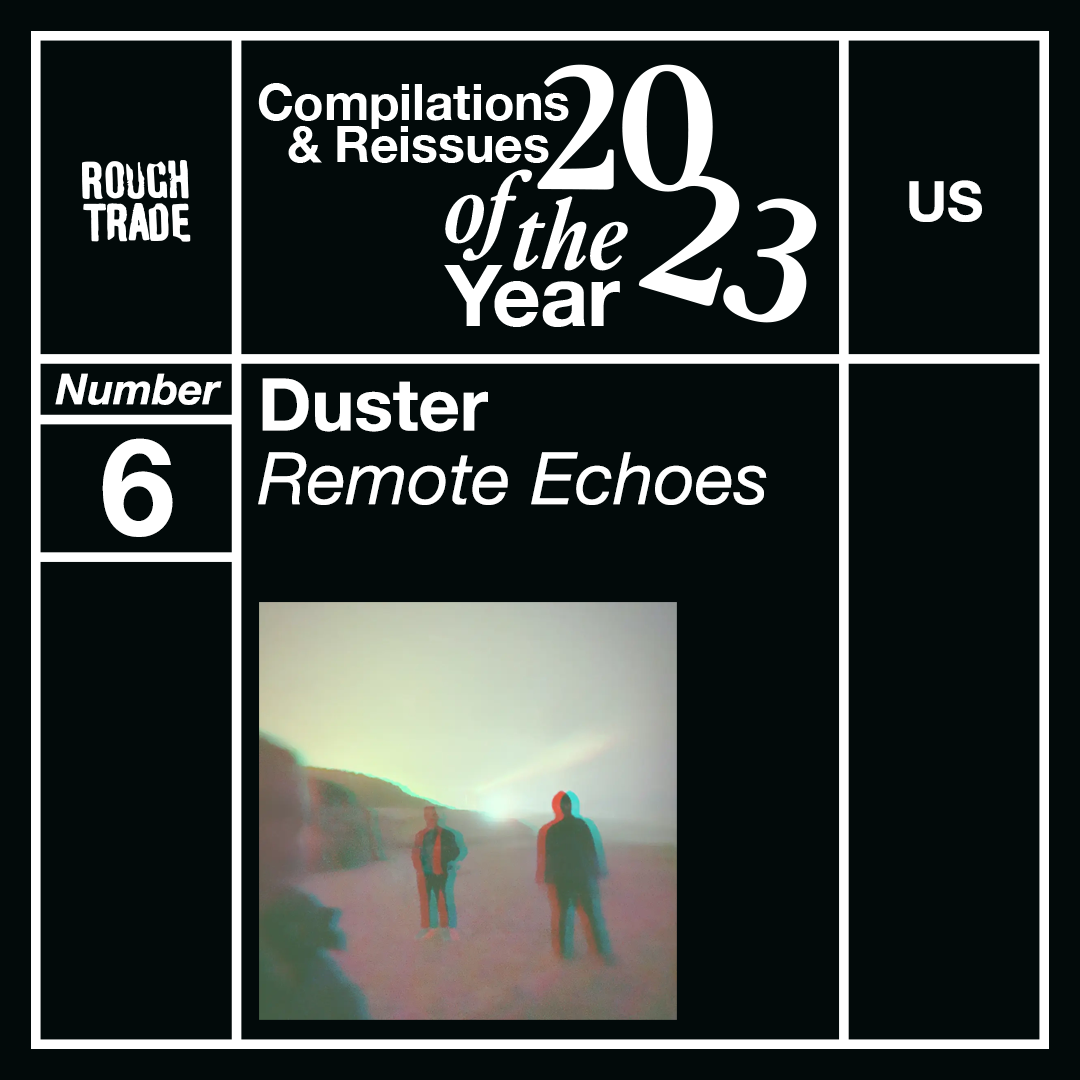 Culled from half a decade of home four-tracking, Remote Echoes is a hissy, crumbly, and ungrounded expression of Clay Parton and Canaan Amber's ongoing Duster project.
A carefully considered compilation of deep cuts and demo-like material from the San Jose band. Space rock, shoegaze, slowcore, Duster have never been easy to define by one genre and this project conveys that so clearly.
EXCLUSIVE: Grey smoke vinyl. Limited to 450 copies.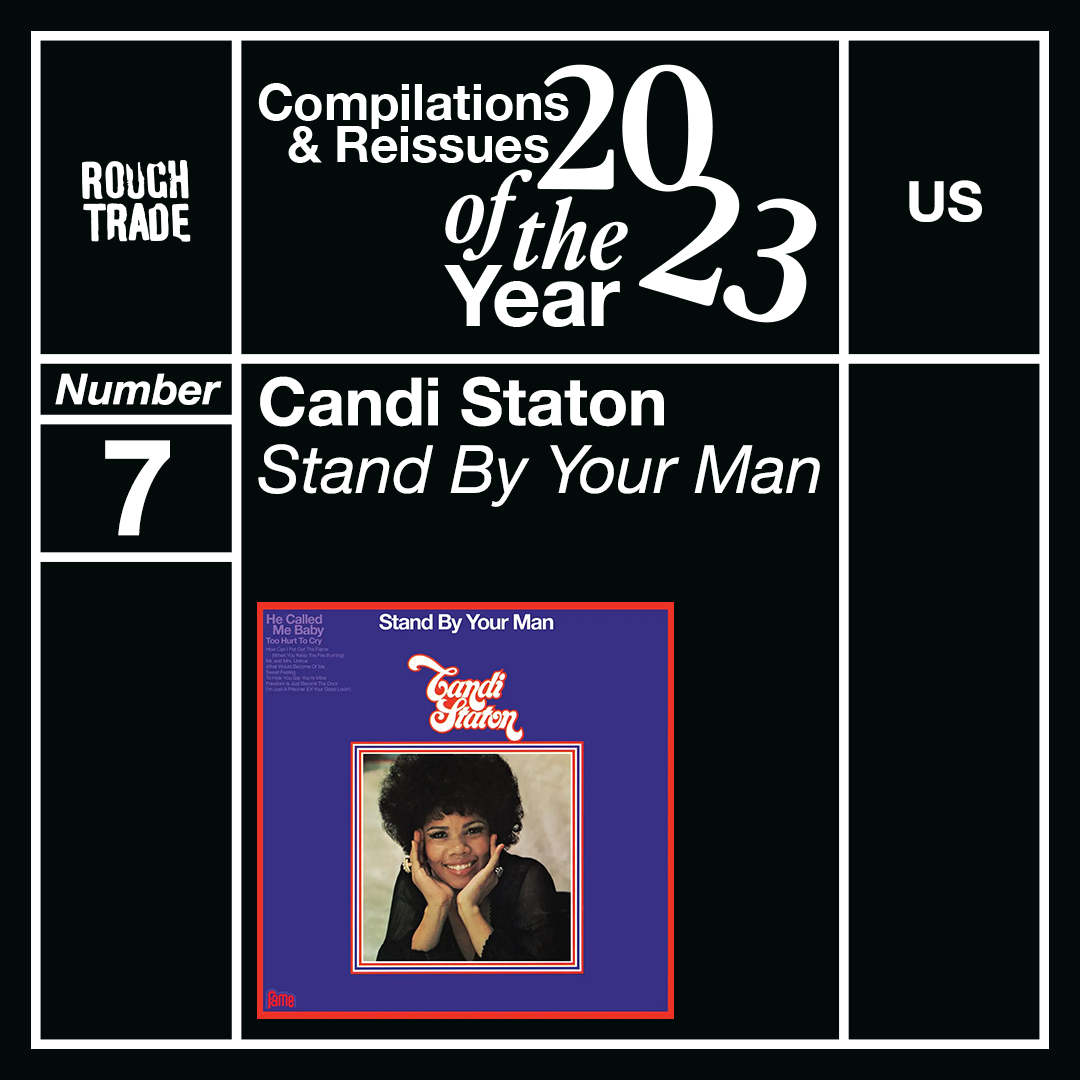 A cornerstone of Southern soul, Candi Staton's Stand By Your Man was originally released in 1970, a period of Staton's recording career where she really established herself as one of the greatest female soul singers of all time. Opening with the Grammy-nominated single (and album name) Stand By Your Man, Staton's breathtaking and most widely known track on the album was in fact a cover, a powerful take on Tammy Wynette's country version.
With Stand By Your Man, The first lady of Southern Soul showcased her ease at taking songs from varied genres and creating definitive soul version, with the right amount of drama, passion which brings the lyrics to life. A timeless album which still brings so much joy as this Ace reissue so strongly reminds us.
EXCLUSIVE: Candi apple red vinyl. Limited to 300 copies.
"Stand by your radio. Stand by your racks. Stand by for Candi Staton, a new American singing star."

Capitol Radio, 1970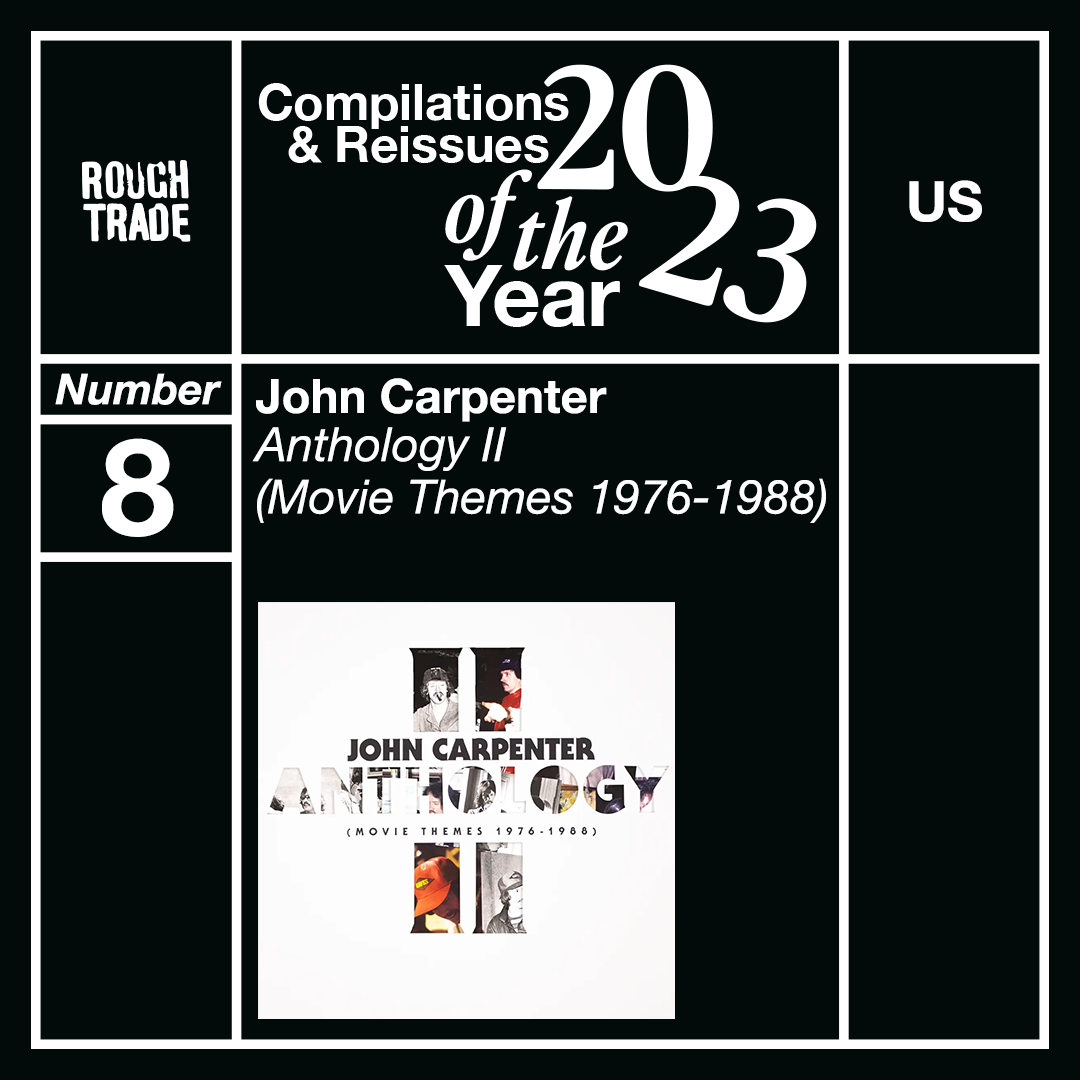 Essentially a truly haunting 'best of', Anthology II curates some of horror master John Carpenter's most iconic pieces of music from his extensive filmography, all newly recorded with his musical collaborators Daniel Davies and son Cody Carpenter.
Soundscapes crafting together menacing piano, stabbing synths and gritty electronic textures. An impressive look into Carpenter's diverse repertoire, it is a rewarding experience to get swept up in this cinematic world, an ethereal atmosphere so totally absorbing.
EXCLUSIVE: Green Galaxy vinyl. Limited to 300 copies.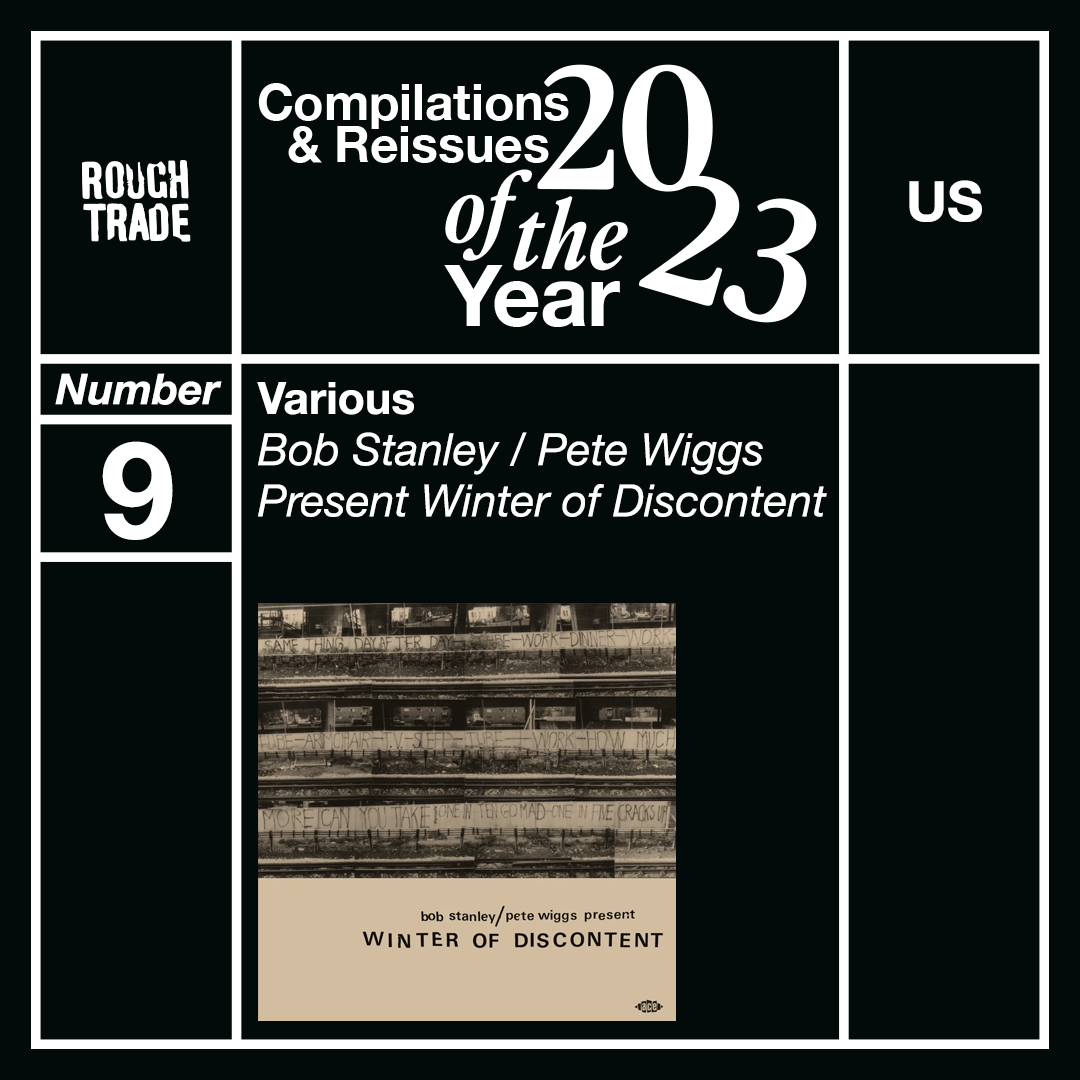 Another gem from Bob, Pete and the Ace team, joining the highly acclaimed series of albums that includes Incident at a Free Festival, The Daisy Age, Fell From The Sun and English Weather. Winter of Discontent documents the distinctive DIY scene of the late 70s, a very unique time for the British music scene, highly influenced by the political climate of the time.
This compilation broadens our knowledge of this important scene, not only introducing the era's bigger DIY names (Scritti Politti, TV Personalities, the Fall) but also the lesser-known innovators (Exhibit A, Digital Dinosaurs, Frankie's Crew).
EXCLUSIVE: Red vinyl. Limited to 300 copies.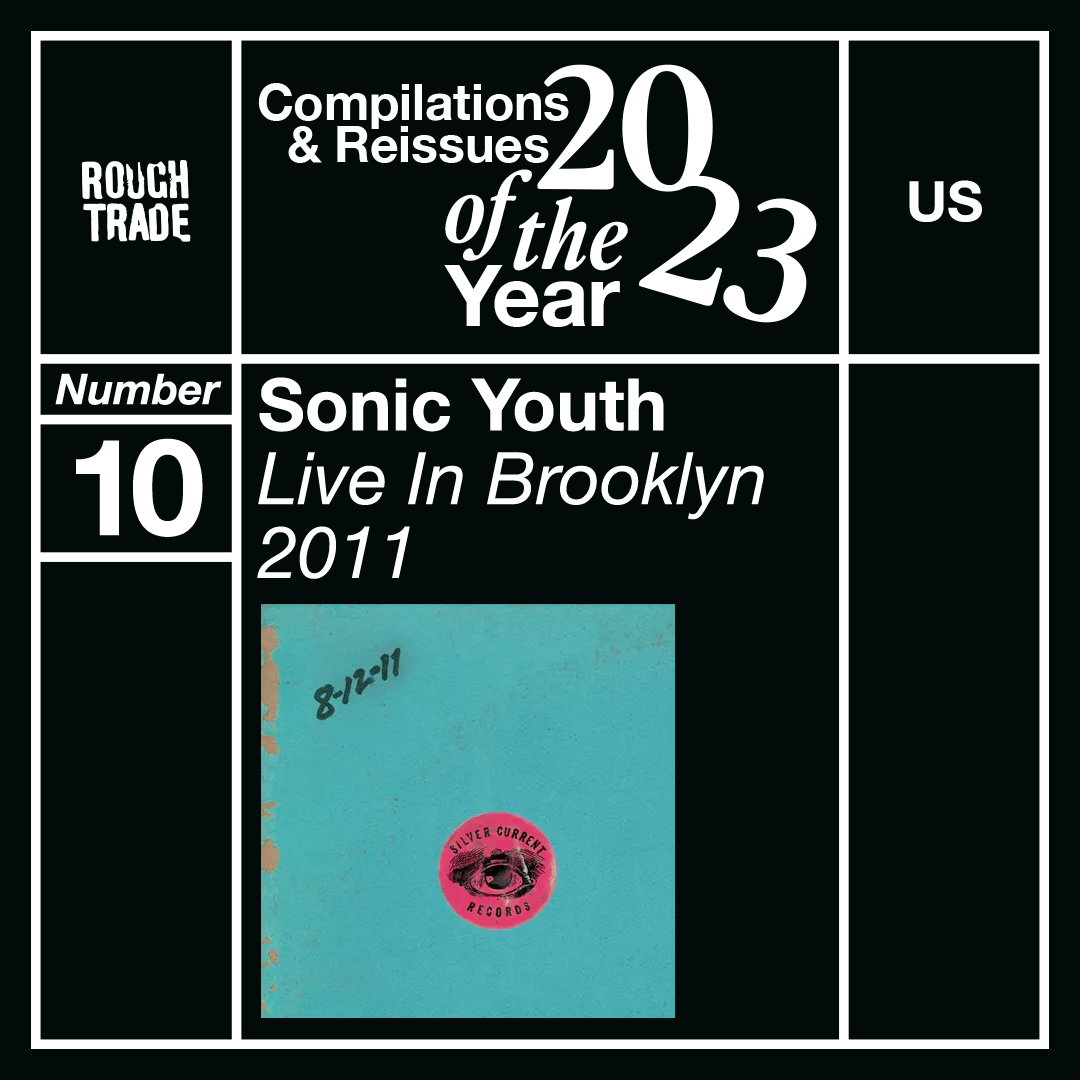 Silver Current
The final U.S. show, a triumphant and blistering bookend to the storied career of one of the most influential bands in rock music, featuring a unique and expansive eighty-five minute set list that spans Sonic Youth's nearly three decade catalog. Mixed from multitrack by longtime live engineer Aaron Mullan and mastered and cut by Carl Saff.
On August 12, 2011 Sonic Youth played their final US show on an outdoor stage overlooking the East River at the Williamsburg Waterfront in Brooklyn. Fitting that their storied career would bookend with a panoramic view of New York City where it all began 30 years before, having left in their wake one of one of the most powerfully influential careers in rock music.
Clear Ice blue and Lip Gloss Pink vinyl. Limited to 700 copies.
Explore the full top 30 compilations featuring the following titles:
Grandaddy - Sumday: Twunny
Richard Hawley - 28 Little Bangers
Dan Auerbach - Keep It Hid
Pharoah Sanders - Pharoah
Oliver Nelson - Black, Brown and Beautiful
War On Drugs - Slave Ambient
Weyes Blood - Front Row Seat To Earth
Betty Davis - They Say I'm Different
Various - The Endless Coloured Ways: The Songs of Nick Drake
Explosions In The Sky - Those Who Tell the Truth Shall Live Forever (Anniversary Edition)
Siouxsie - Mantaray
Julee Cruise - Floating Into The Night
Various - The NID Tapes: Electronic Music from India 1969-1972Various - Guerrilla Girls
Mort Garson - Journey to the Moon and Beyond
Arthur Russel - Picture of Bunny Rabbit
Various - Blacklips Bar: Androgyns and Deviants - Industrial Romance for Bruised and Battered Angels, 1992–1995 - Curated by Anohni
Superchunk - Misfits & Mistakes
Millie Jackson - It Hurts So Good
Various - Tribal Rites of the New Saturday Night
Dionne Warwick - The Complete Scepter Singles 1962-1973