2023 is halfway over but the records on this list have us more than excited for what is to come.
From debut records to classic comebacks and more, we picked just a handful of records that have stood out to us so far this year. Did your favorite make the cut?
Here are our top 30 (in no particular order).
---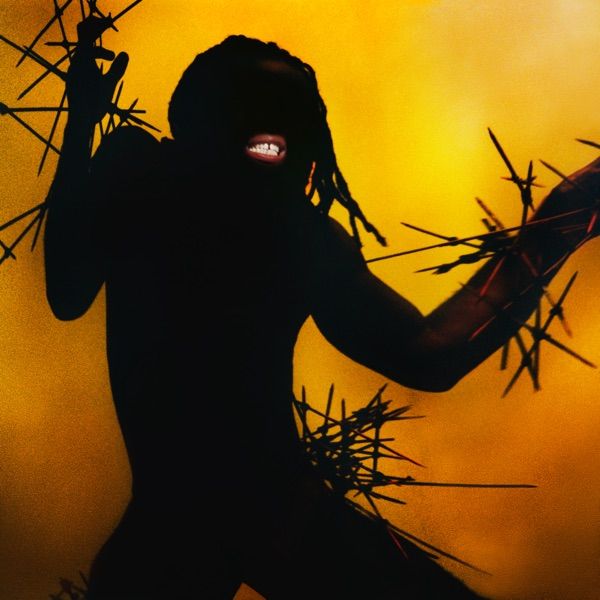 Young Fathers have long been recognized as one of Britain's most vital and distinguished bands - merging incendiary and thought provoking lyrics with cutting edge visuals and an undeniable propulsive live show. Written and recorded over the course of three years, Heavy Heavy is a tour de force from the trio. An unashamedly soulful and heartfelt album, where the drums set the scene throughout to transport the listener to a place of celebration and awakening.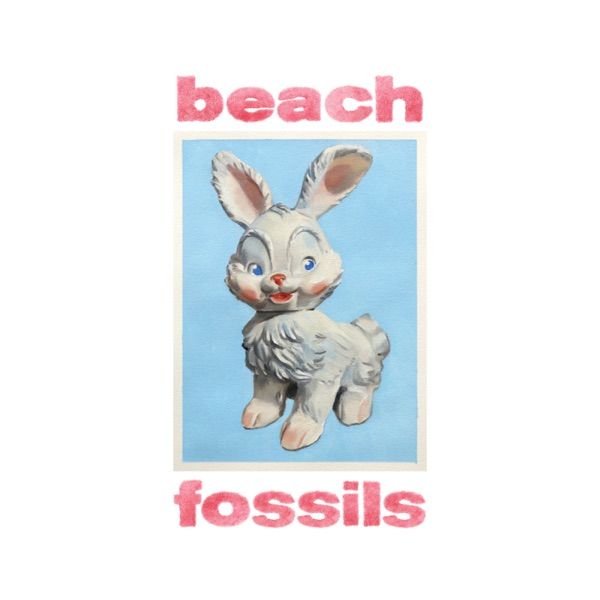 Brooklyn bedroom-pop trailblazers Beach Fossils' new album Bunny is a triumphant return for one of the 2010s most influential NYC bands. Bunny is a precise blend of the luscious dream-pop atmospheres they notoriously honed on their earliest projects, the post-punk vigor expressed on Clash The Truth, and the warm sophisticated songwriting of Somersault. Composer Dustin Payseur peppers the album equally with descriptions of the joy of fatherhood and the existential pleasure of smoking cigarettes out of a car window with friends -- Bunny features Beach Fossils' most personal lyrics to-date.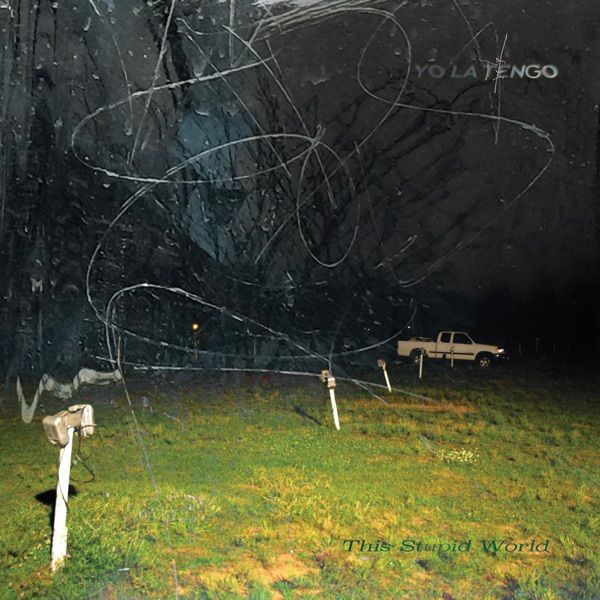 This album rocked hard, proving Yo La Tengo cannot miss–even 30 years into the game. Every track has classic YLT energy, but also shows their evolution since past albums and projects. I believe the world has been truly blessed to still have new Yo La Tengo tunes (and 7 minute jams!) to enjoy in this increasingly Stupid World.
- Beans, Rough Trade NYC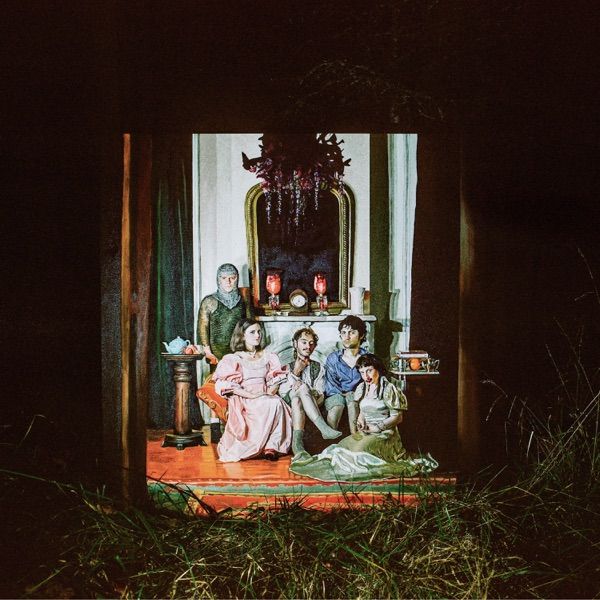 A Wednesday song is a quilt. A short story collection, a half-memory, a patchwork of portraits of the American south, disparate moments that somehow make sense as a whole. Karly Hartzman, the songwriter/vocalist/guitarist at the helm of the project, is a story collector as much as she is a storyteller: a scholar of people and one-liners. Rat Saw God, the Asheville quintet's new and best record, is ekphrastic but autobiographical and above all, deeply empathetic.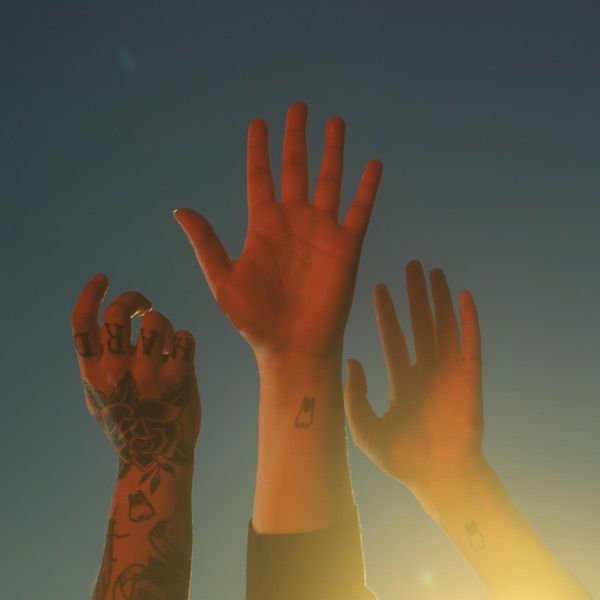 the record is the debut full length album from boygenius. Julien Baker, Phoebe Bridgers, and Lucy Dacus formed Boygenius after booking a tour together, but the trio had subconsciously been in the works for longer than that. Through a series of tours and performances together, and chance encounters that led to friendships – including Bridgers' and Dacus' first in-person meeting backstage at a Philadelphia festival, greenroom hangouts that felt instantly comfortable and compatible, a couple of long email chains and even a secret handshake between Baker and Dacus – the lyrically and musically arresting singer-songwriters and kindred spirits got to know each other on their own terms.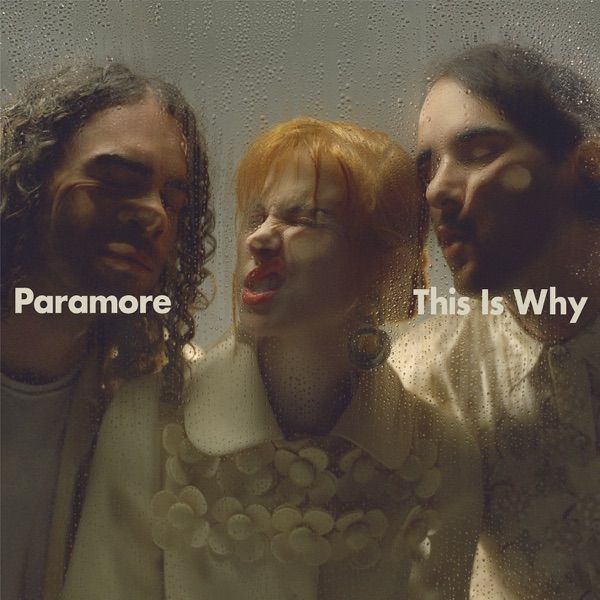 This is Why delivers all the high energy, good-to-sing-along-with emo pop you want from a Paramore album. Sounds like being a teenager in the early 2000's again but with more mature lyrics.
- Emily, US Buyer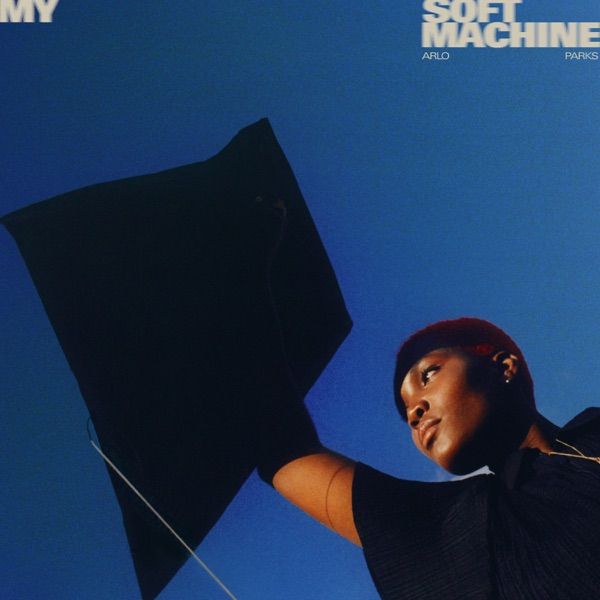 Arlo graced us with another sweet and beautiful album, and I am so grateful. Arlo Parks puts such tenacity and care into her music, and to me it really shows in this album. These tender bops (including a Phoebe Bridgers feature!) put me into a calming, happy, and most importantly–queer–trance each time I have revisited this album since its release. Arlo has truly done it again, cementing herself as a pop bicon (bisexual icon) for the ages.
- Beans, Rough Trade NYC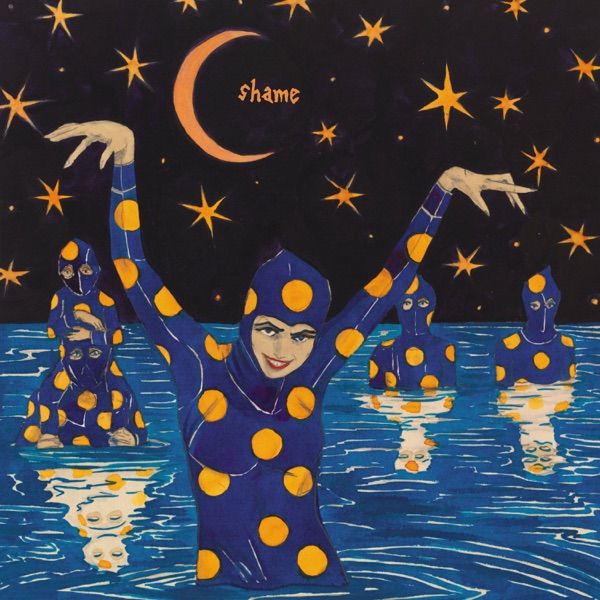 If Songs of Praise was fueled by pint-sloshing teenage vitriol, then Drunk Tank Pink delved into a different kind of intensity. Wading into uncharted musical waters, emboldened by their wit and earned cynicism, they created something with the abandon of a band who had nothing to lose. Having forced their way through their second album's identity crisis, they arrive, finally, at a place of hard-won maturity. Enter: Food for Worms, which lead-singer Steen declares to be "the Lamborghini of shame records."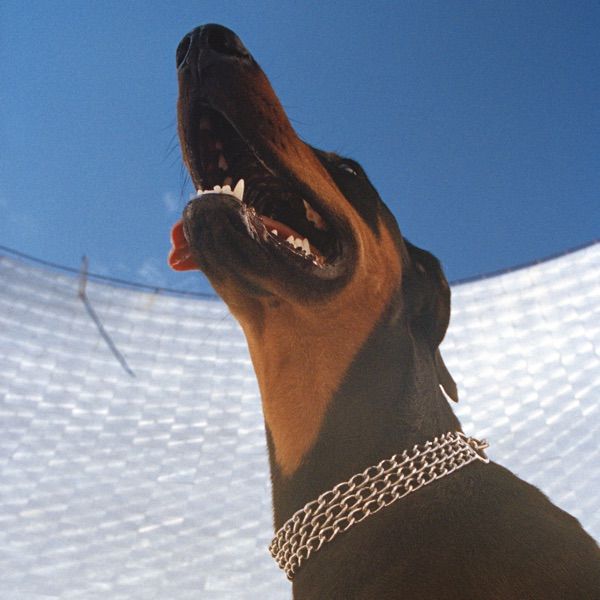 Arguably one of the most anticipated albums of the year, Good Lies came at just the right time for me. My first introduction to these powerhouse brothers was listening (or rather watching) one of my favorite boiler room sets with Tessela. I then took a nose dive into the lore of the DJ twins Tessela and Truss individually and soon enough was graced with Overmono. My baby techno heart was transformed. Also their single covers with the dobermans won me over even before the full album came out.
- Olivia, US Marketing Coordinator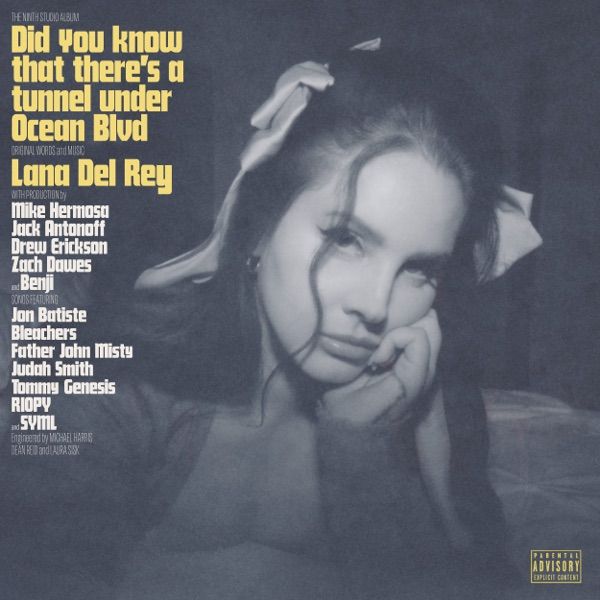 Did you know that there's a tunnel under Ocean Blvd is the ninth studio album from acclaimed singer-songwriter Lana Del Rey, comprising 16 tracks and interludes with features including Father John Misty, Tommy Genesis, Jon Batiste, Bleachers and more. It follows the prolific artist's 2021 albums Chemtrails Over The Country Club and Blue Banisters.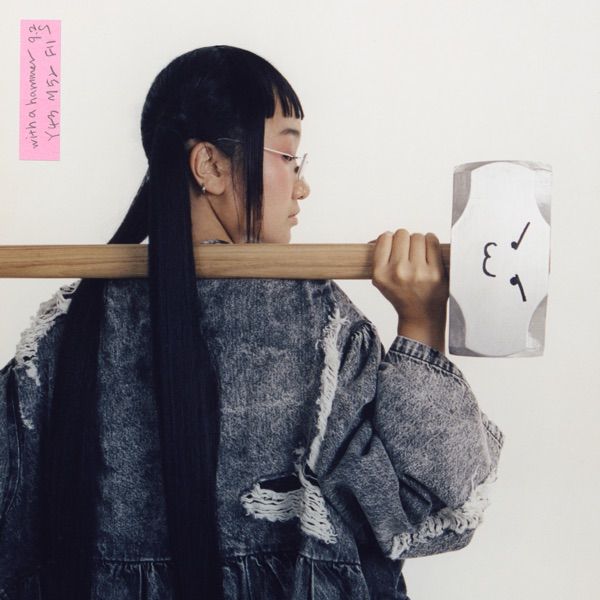 With A Hammer follows Yaeji's journey as she wades through the murkiness of sorrow and doubt and releases the frenzy of anger, with the help of a metaphorical hammer - Hammer Lee - which she wields to smash the rigid rules, expectations, and barriers that have prevented her from speaking her fullest truth. Through this transformative process she eventually meets the thrilling self-determination and hope that awaits on the other side, and invites her listeners and fans to do the same.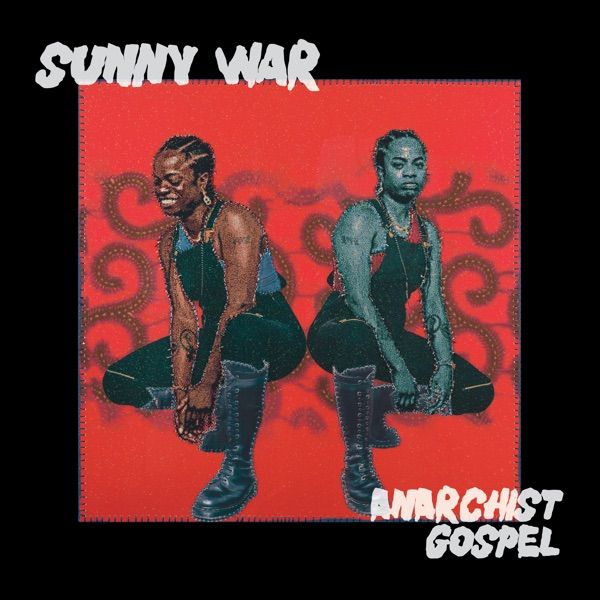 "I feel like there are two sides of me," says the Nashville-based singer-songwriter and guitar virtuoso known as Sunny War. "One of them is very self-destructive, and the other is trying to work with that other half to keep things balanced." That's the central conflict on her fourth album, the eclectic and innovative Anarchist Gospel, which documents a time when it looked like the self-destructive side might win out.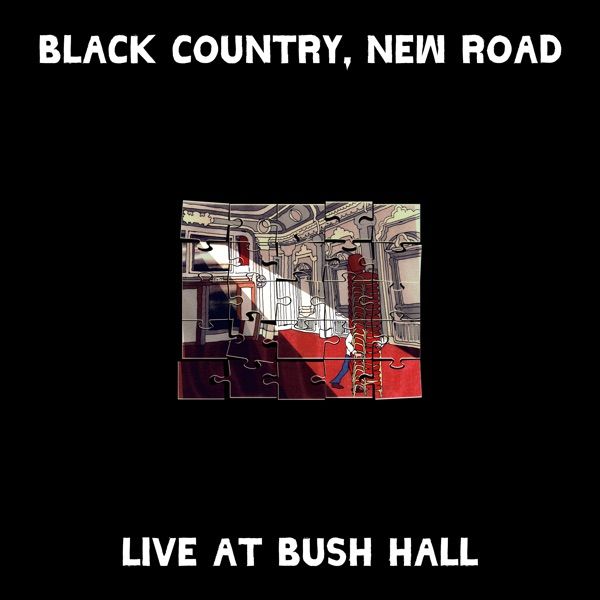 A brand new album of unreleased material, from Black Country, New Road, recorded at the historic music venue, Bush Hall in London at a series of unique shows at the end of December 2022.  Mixed by John Parish and mastered by Christian Wright at Abbey Road, the new album and material marks a new chapter for the band as a six-piece.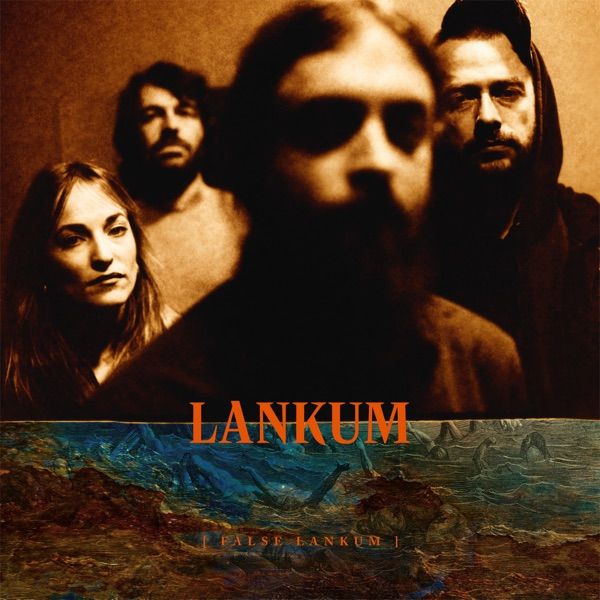 From the start, Dublin's Lankum planned for False Lankum, their fourth record and third for Rough Trade Records, to feel like a complete piece – a progression and a journey for the listener. "We wanted to create more contrast on the record so the light parts would be almost spiritual and the dark parts would be incredibly dark, even horror inducing," they explain. The album's 12 tracks, composed of 10 traditional songs and two originals, show the four-piece using a new palate to colour their sound in an increasingly experimental way, alongside longtime producer John 'Spud' Murphy.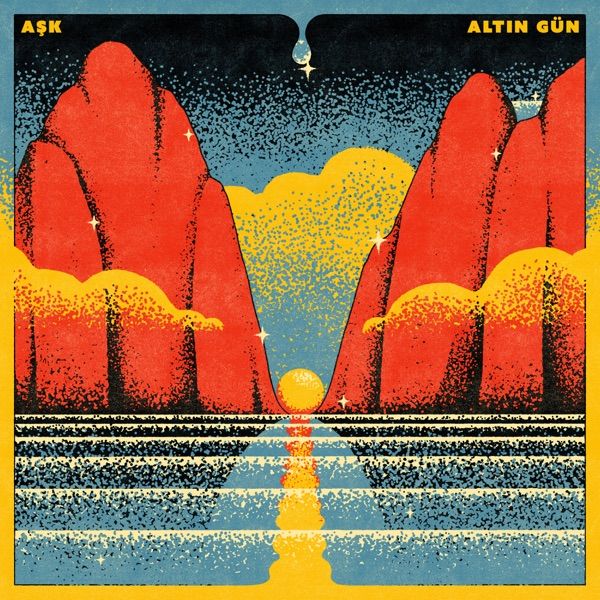 Excellent follow up to their last banger. This album continues right where they left off. Middle Eastern influenced rock never sounded better! Pick this one up.... You'll be glad you did!
- Scott, US Warehouse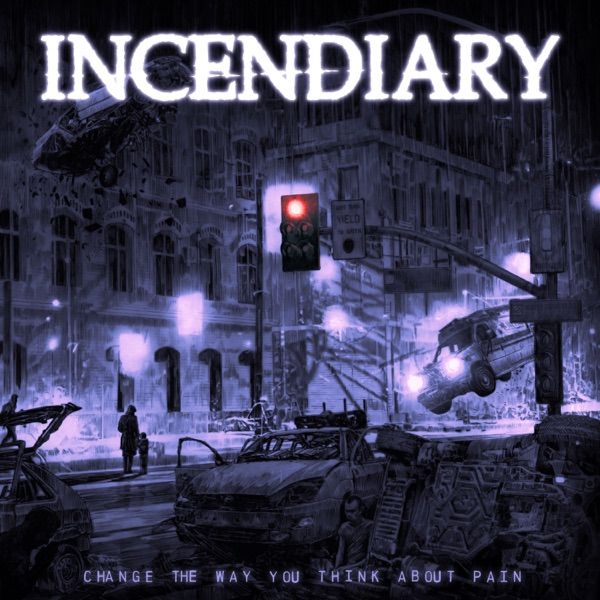 Entering uncharted territory with their 4th LP as a hardcore band but this record doesn't let up or let down. Some of their heaviest riffs and best lyrics to date. LIHC.
- Wesley, US Events & Promotions Manager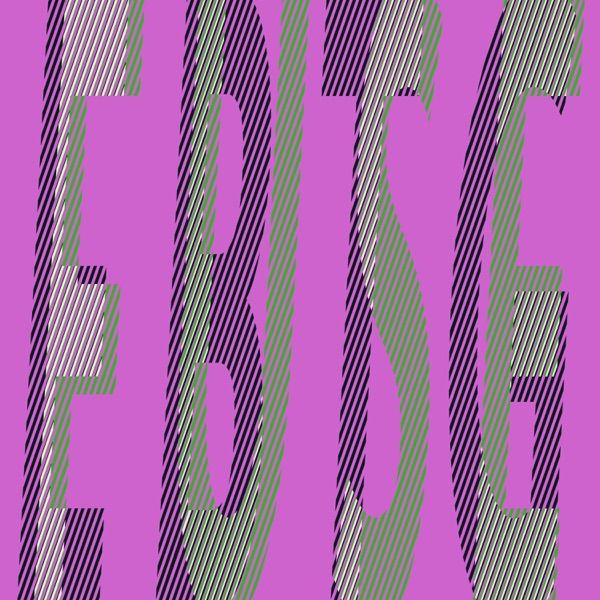 Everything but the Girl return in 2023 with the new album Fuse, after a 24-year hiatus. Written and produced by Ben Watt and Tracey Thorn over the spring-summer of 2021, Fuse is a modern take on the lustrous electronic soul the band first pioneered in the mid-90s. Thorn's affecting and richly textured voice is once again up front in Watt's glimmering landscape of sub-bass, sharp beats, half-lit synths and empty space, and as before, the result is the sound of a band comfortable with being both sonically contemporary, yet agelessly themselves.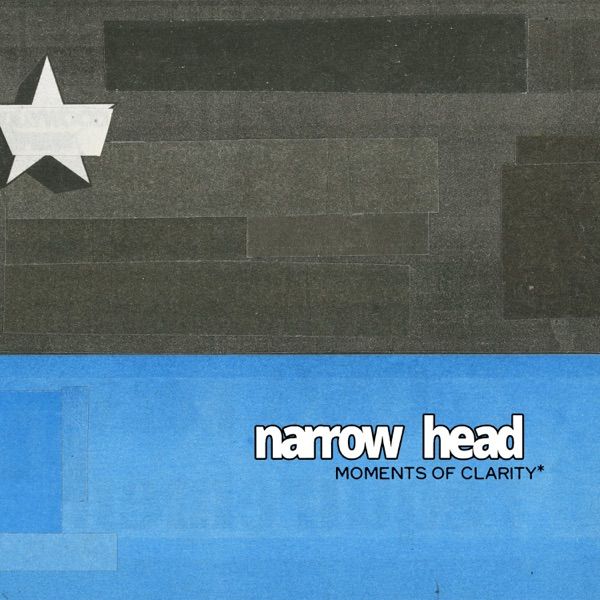 As a long time fan of this band, I had high hopes for the new album... and Narrow Head definitely delivered! Another delicious grunge/metal/shoegaze/emo cocktail that just satisfies every craving I have for a banger album. This time the Deftones influence becomes still more apparent, yet there are new elements that keep the album fresh. Have a listen and a head bang, this is a cathartic one.
- Emma, Assistant Manager Rough Trade NYC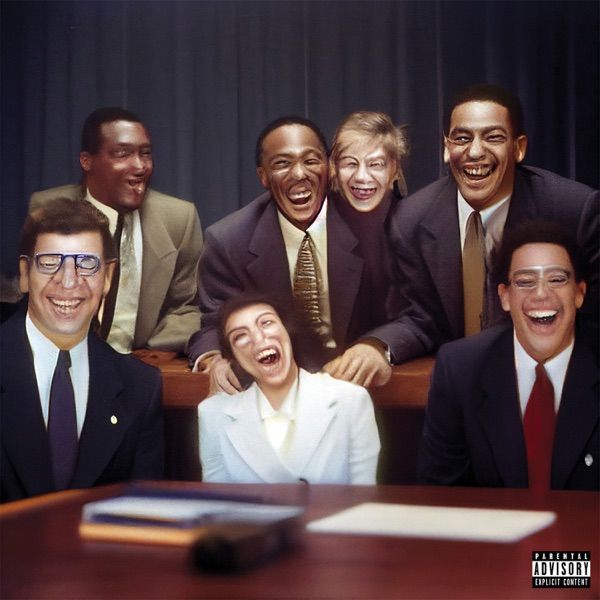 For many months of 2021-22 acclaimed musician Lil Yachty poured himself into a full band experience in the studio day and night with stints ranging from El Paso to Brooklyn. A deep, introspective and expansive Psychedelic Alternative album Let's Start Here came to life. His longtime love of Pink Floyd's Dark Side of the Moon and multiple psychedelic journeys influenced this ambitious and intimate album.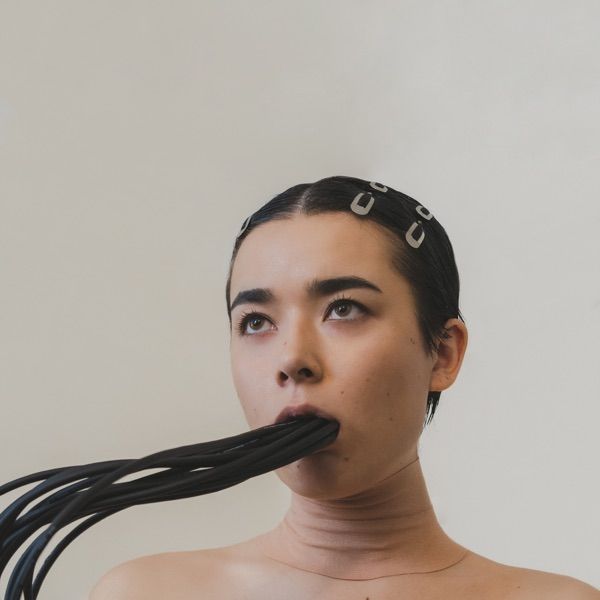 On Follow the Cyborg, Sohn, aka Miss Grit, pursues the path of a non-human machine, as it moves from its helpless origin to awareness and liberation. At times gentle and sparse, at times volatile and explosive, it occupies a sonic world of electronic experimentation and stirring electric guitars. As described by Pitchfork, "[Miss Grit] refuses to pack her songs into tidy, predictable shapes, instead allowing them to sprawl and rip."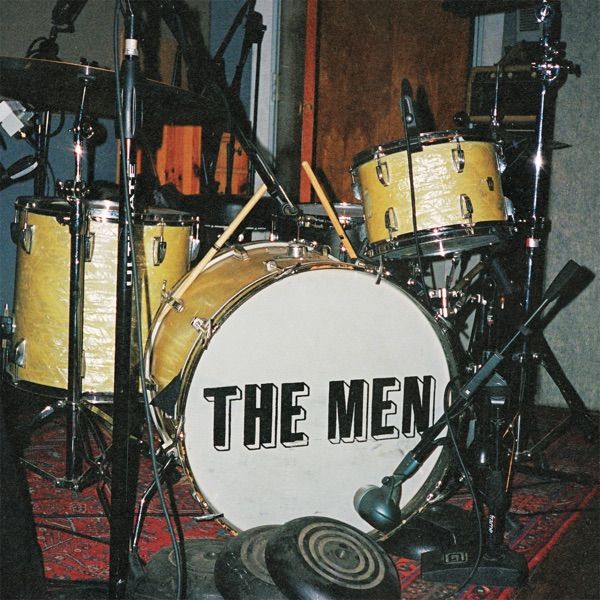 A pure distillation of the rugged garage sound that The Men have been perfecting over their last nine (!) records, New York City is as raw, dirty and aggressive as the city for which it was named. Amidst the chaotic energy, a delicate vulnerability emerges, accept this as an invitation to crank up the volume and let the noise complaints roll in.
- Seabrook, US Office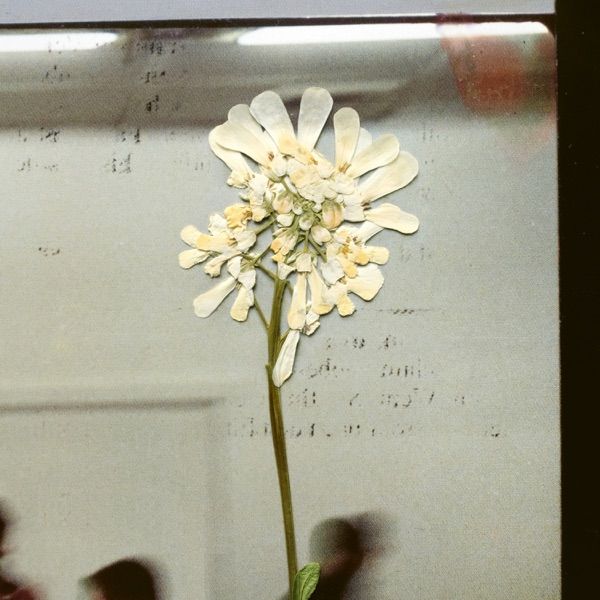 Daughter - Stereo Mind Game
Connection and disconnection permeate Stereo Mind Game's twelve songs literally and figuratively. In the intervening years since the Ivor Novello-nominated Music from Before the Storm (2017), the band has moved away from their initial London base – Aguilella relocated to Portland, Oregon, Haefeli to Bristol, England – and spent time on their own projects (including Tonra's debut solo album under the moniker Ex:Re in 2018). However, despite the physical distance – further exacerbated by the pandemic – Daughter continued to meet and write together.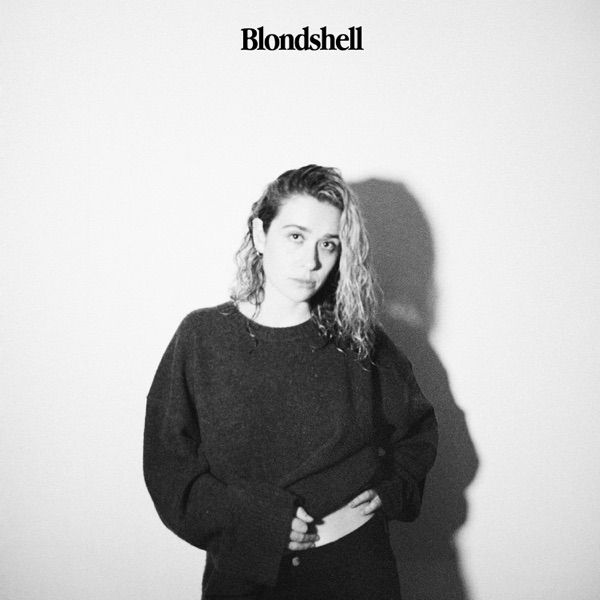 In the past few years, Sabrina Teitelbaum AKA Blondshell has transformed into a songwriter without fear. The hook-filled songs on her self-titled debut are clear-eyed statements of and about digging your way towards confidence, self-possession, and relief. All of this is powered by brilliant, crystalline melodies, and gigantic choruses that are wrapped with shredding guitars.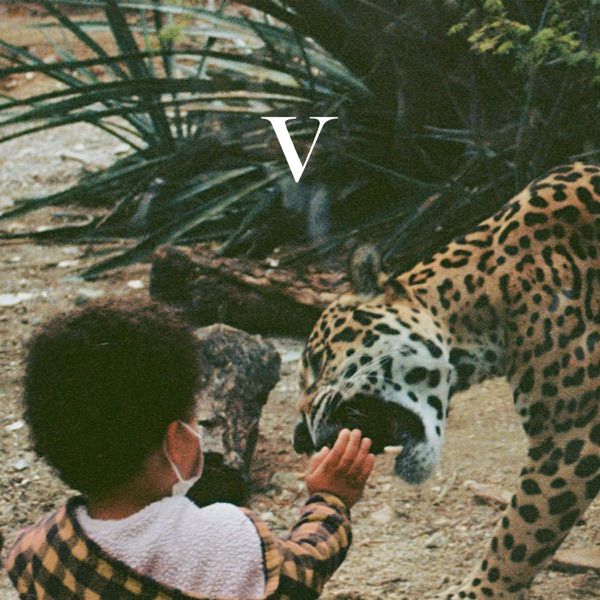 Created between Palm Springs, California and Hilo, Hawai'i, V is the first double album from the Hawaiian-New Zealand singer-songwriter, multi-instrumentalist and producer Ruban Nielson's Unknown Mortal Orchestra band. Designed to play as one continuous movement and road-tested on dry California freeways, V is the definitive Unknown Mortal Orchestra car record. It's also the fifth full-length album Ruban has released in twelve years.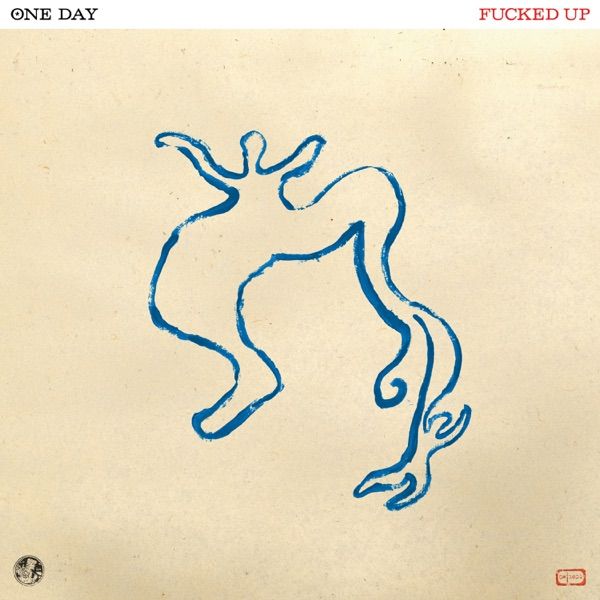 The shortest record in their catalog also works as a masterclass in all the sounds they've been able to experiment with over the years. Plus one of their best songs ever in Cicada?
- Wesley, US Events & Promotions Manager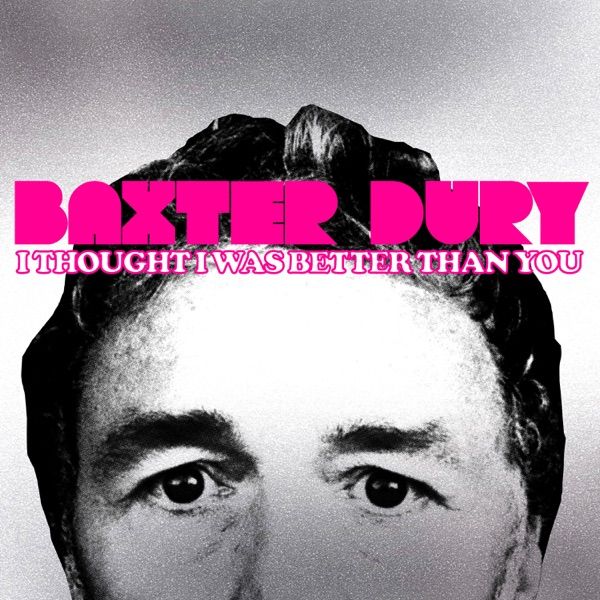 Musician, writer and Renaissance man Baxter Dury returns with a brand new album, I Thought I Was Better Than You, his seventh studio album and is produced by Paul White, celebrated for his work in Golden Rules and with the likes of Charlie XCX and Danny Brown. Hotly-tipped new singer-songwriters Eska and JGrrey feature in addition to Baxter's regular vocalist Madeline Hart.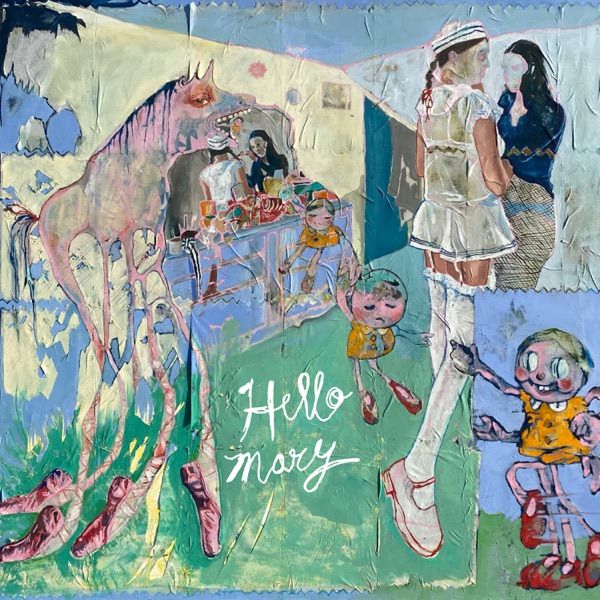 This is what I would imagine it would sound like if a bunch of fairies started a grunge band.
- Pansy, Rough Trade NYC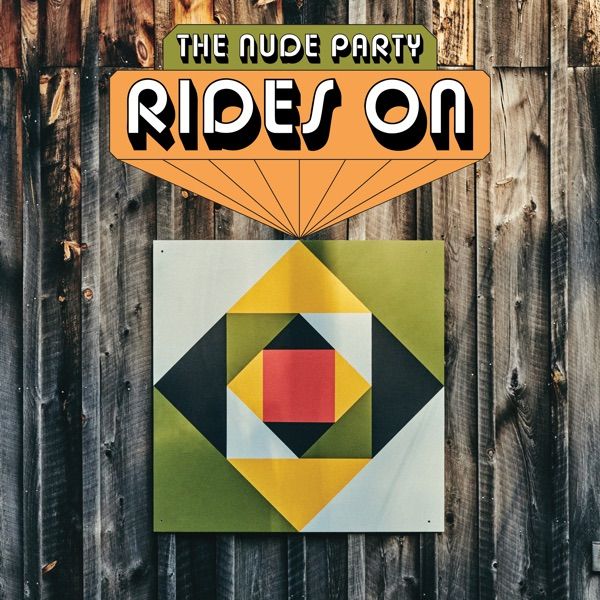 Once again from start to finish the Nude Party delivers an album that could be considered classic rock straight of the box and somehow sounds fresh and original at the same time. They are solid musicians that don't overplay with just enough of a rawness incorporating garage, psych, folk, and rock. I like to think of them as the Stones (in their prime) for now people. Also, it sounds great on the turntable turned up on a Friday night and every night is Friday night to me.
- Scott, US Warehouse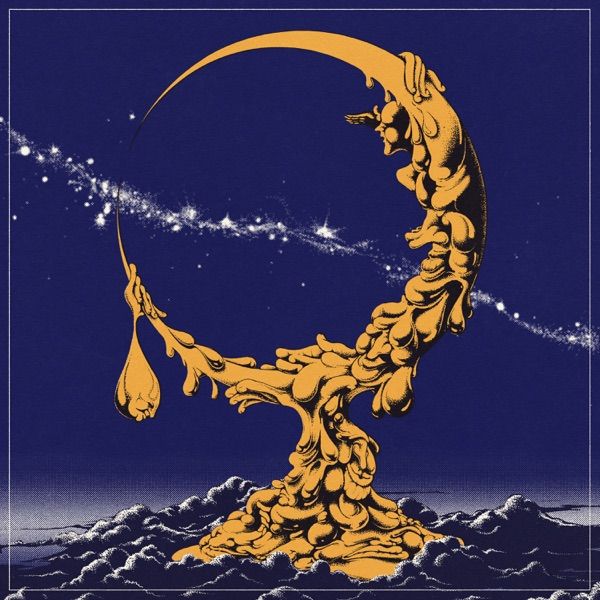 Pigs x7 - Land of Sleeper
A sludgy, doomy, grimey masterpiece from Pigs x7. The mixture of noisey riffs and screaming lyrics perfectly combines to create a true monster of a record. The perfect record to throw on while you're trudging into work on a busy train.
- Olivia, US Marketing Coordinator
---