How we interact with music is always and always will be changing. Look at how our beloved vinyl came and went as the dominant audio format, before roaring back to life in the past ten years.
Last week, Lil Nas X, Olivia Rodrigo, and Doja Cat all found themselves at the 64th Grammys nominated for, among many others, Album of the Year. It's hard to imagine they would be there without TikTok.
Discovering music has been liberated by the endless possibilities of the internet, from file-sharing to niche online communities to the mixed bag of streaming. While each of those has their own set of issues, the globalization of online music sharing has created a sense of unpredictability when it comes to popular music.
TikTok's influence on the music industry has been a fascinating one. Often its best discoveries are songs that are rediscovered and/or retrofitted for its multimedia sensibilities, we see classics and obscurities pulled back onto the charts and spiking record sales. The virality of Fleetwood Mac's "Dreams" caused a surge in record sales for Rumors, as well as the track's biggest streaming week ever due to TikTok, while bands like The Walters were rescued from obscurity and dissolution by a fluke viral hit. Songs re-enter the pop culture landscape seemingly without an expiration date. Anything goes.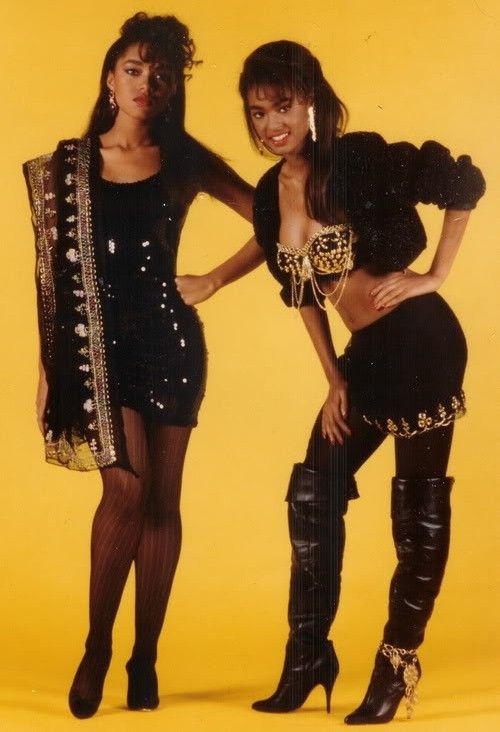 In quick succession, we take a look at some of TikTok's biggest hits and give them the Rough Trade ranking.
Follow us on TikTok at @roughtradeus!
A relic of the millennial woah-era of stomp-clap, indie folk soundtracking every cruise line and resort advertisement, ripe with vague approximations of believing in yourself and your dreams.
29. Powfu & Beabadobee - "deathbed"
If they ever decide to reboot Scrubs, this will be on the soundtrack.
The funk rock cover of the Bob Gaudio standard blossomed into virality some five years after its initial recording after they won the Eurovision Song Contest 2021 which basically sounds as if the Red Hot Chili Peppers were Italian.
27. Simple Plan - "I'm Just A Kid"
He is obviously not a kid. False advertising.

26. Mother Mother - "Hayloft"
In one of the strangest displays of TikTok's powers, Canadian buzz band Mother Mother's entire sophomore album O My Heart got a huge boost after multiple songs went viral. And you know what, good for them.

A sleeper hit from the festival circuit mainstays proves the days of slick, car commercial-core indie pop are alive and well. The ghosts of Capital Cities look down from the heavens and smile upon thee.

Disney Channel riot grrrl muzak.

23. MUNA - "Silk Chiffron"
One of the buzziest acts from Phoebe Bridgers' Saddest Factory Records delivers an empowerment anthem that sounds like if Katy Perry covered Sixpence the Ritcher's "Kiss Me".

22. Saweetie feat. Doja Cat - "Best Friend"
Perhaps the funniest thing to come out of this song is that it's been used in the trailer for Chip & Dale Rescue Rangers but since it's a movie for children, every other word of the hook has to be censored.

21. Lizzo - "Truth Hurts"
A charisma bomb lobbed at the pop landscape in 2019 that ensured Lizzo's superstardom for years to come. The Sister Nancy interpolation was simply the icing on the cake.

20. Edison Lighthouse - "Love Grows (Where My Rosemary Grows)"
One of those instantly recognizable bubblegum hits from the seventies that the TikTok gods decided is catchy enough.

19. L'Trimm - "Cars with the Boom"
The halcyon days of 808-heavy pop rap from Miami-Dade County will never be less than a good time.

A smooth, sultry pastiche of seventies soft rock and soul. It certainly sounds like a song made by Bruno Mars and Anderson Paak.

17. Lil Nas X - "Old Town Road"
The savviest pop star in the world. Born out of the pits of Nick Minaj Twitter with the audacity and chutzpah to game the entire internet into his own personal plaything. He's maneuvered each controversy and potential set-back with the finesse and ambidexterity of a musical Dwyane Wade, and it all comes back to this: a country-rap novelty song that never wore out its welcome.

16. Roddy Rich - "The Box"
From its opening squeak, it was obvious how big "The Box would be. An endlessly malleable track built for the club and memes in equal measure. A song that can make any video 20% better.

15. Megan Thee Stallion - "Savage"
The bravura showmanship of Megan thee Stallion has been discussed enough to fill a book. Rather than to try to overly intellectualize the rap superstar's brio, let's just appreciate how hard this goes. "Savage" is the fusion of one of the deadliest flows in the game with a booming beat that will make your subwoofers bark like a dog.

14. Kid Cudi - "Day N Nite"
Where the lonely stoner acquired his title. TikTok reworked the "now look at this" pause in  the song's verse as a prologue to increasingly surreal videos, a worthy appropriation of Cudi's song and late night mood.

13. The King Khan & BBQ Show - "Love You So"
The most recent of TikTok's cratedigging magic unearthed indie doo-wop track from the mid-aughts New Rock Revolution. Typically used for videos of chaos and destruction, it's perfectly suited for delivering simple pleasures.

12. Surf Curse - "Freaks"
An all killer, no filler, garage rock choon.

11. Molchat Doma - "Судно (Борис Рижий)"
Nightmarish Russian darkwave laced with a throbbing dance beat. Cold yet utterly hypnotic, it's "She's Lost Control" for the overly online generation.
Contrasts a dazzling power-pop track with a stark and unflinching look at the insecurities and self-destruction that lie within. The catchiest screed against the thrift store trends and beauty standards you'll ever hear.
9. The Shangri-Las - "Remember (Walking in the Sand)"
On one hand, the original girl group version is just a lovely rediscovery of teenage melodrama. On the other, the chipmunked remix that went viral is wretched. We'll take the former.
Perhaps with the years of rampant meme usage, it's lost a bit of its luster, but there's no denying the unbridled joy this song delivers.

7. Run DMC - "It's Tricky"
The quick-spitting, rap rock anthem has never left the cultural zeitgeist. So, it was only a matter of time before TikTok picked it up for an update, even if its use in 'this or that challenges' doesn't quite live up to its already cemented legacy.

The calypso legend's biggest hit reappears every decade or so in pop culture to remind us of its delights.
5. Boney M & Majestic - "Rasputin"
For a song released in 1978, it's shocking how perfectly aligned "Rasputin" is with TikTok's sensibilities. Silly to the point of surrealism yet captivating unlike anything else, Boney M warped the life and death of the notorious Russian figure into a rah-rah Euro-pop classic. Once the London DJ Majestic put a house spin on the track and blew it back up into the heavens, its status as the definitive TikTok song was cemented. For as odd as it is, what's most remarkable about the song is how perfectly it fits into whatever environment it's placed in. From the discotheque, to TikTok, to illegal sports stream's halftime shows: the odd rapture of "Rasputin" persists.

A go-to party song for Tiktok comedy sketches, yet easily separable from its viral fame. The warbling bass and eerie G-funk synths remain one of Thundercat and FlyLo's most infectious concoctions.

3. Caroline Polachek - "So Hot You're Hurting My Feelings"
A pop song that can go toe-to-toe with any of its golden age predecessors. Retrofitting the anthemic 80s pop with the crispness of modern production and Polachek's effortless poise, its recent resurgence is a high-point for the app.

2. MGMT - "Little Dark Age"
Did anyone expect MGMT to have another hit in them? After Congratulations, It seemed like the psych-pop duo had abandoned any attempt at mainstream success. Yet the triumph of 2018 gothic pop rebirth managed to linger around long enough for its title track to go viral three years after its release. For a band whose biggest hits always sounded like they were written with a gun to their head, "Little Dark Age" sees them accept their natural knack for hits.

"Dreams" was already both a classic and a meme before TikTok, but it became the app's signature moment upon the upload of a skateboarding man with a jug of Ocean Spray: a perfect multimedia distillation of vibes.