"...it's more important now than ever, if I'm creating something, for it to be really pure self-expression and for me not worry about what it's supposed to do, if it's supposed to hit number one in the charts or whatever."
Interview by Emily Waller
Photos by James George Potter
For someone with such impressive credentials, Gaz Coombes is incredibly humble. 2022 marked 10 years of a solid solo career that birthed three albums, including the Mercury nominated Matador. 2022 also saw the end of a successful string of reunion shows with Supergrass who reformed in 2019, not to make new music, but to go out and play songs that have remained not only brilliant, but timeless in their appeal and delivery. Coombes' own appeal as an artist and frontman is wide-ranging - just four months prior to our meeting at Rough Trade he was on stage in front of a 90,000-strong Wembley crowd, celebrating the life of his late friend Taylor Hawkins, the Foo Fighters drummer who tragically passed away last year.
But what is it that cements Gaz Coombes' enduring charm? Quite simply: stunningly raw talent and a clear devotion to his craft. I was lucky enough to be present at his underplay solo show at The Lexington in April of last year, a gig that saw him play a number of album favourites as well as the live debut of Sonny the Strong, the lead single from his excellent new record Turn The Car Around. Armed with only a piano and a guitar it was one of the most moving performances I've been witness to, so acute is his attention to storytelling, to sentiment and to his utterly enthralled audience. The musical gifts on display are some of the best British music has to offer.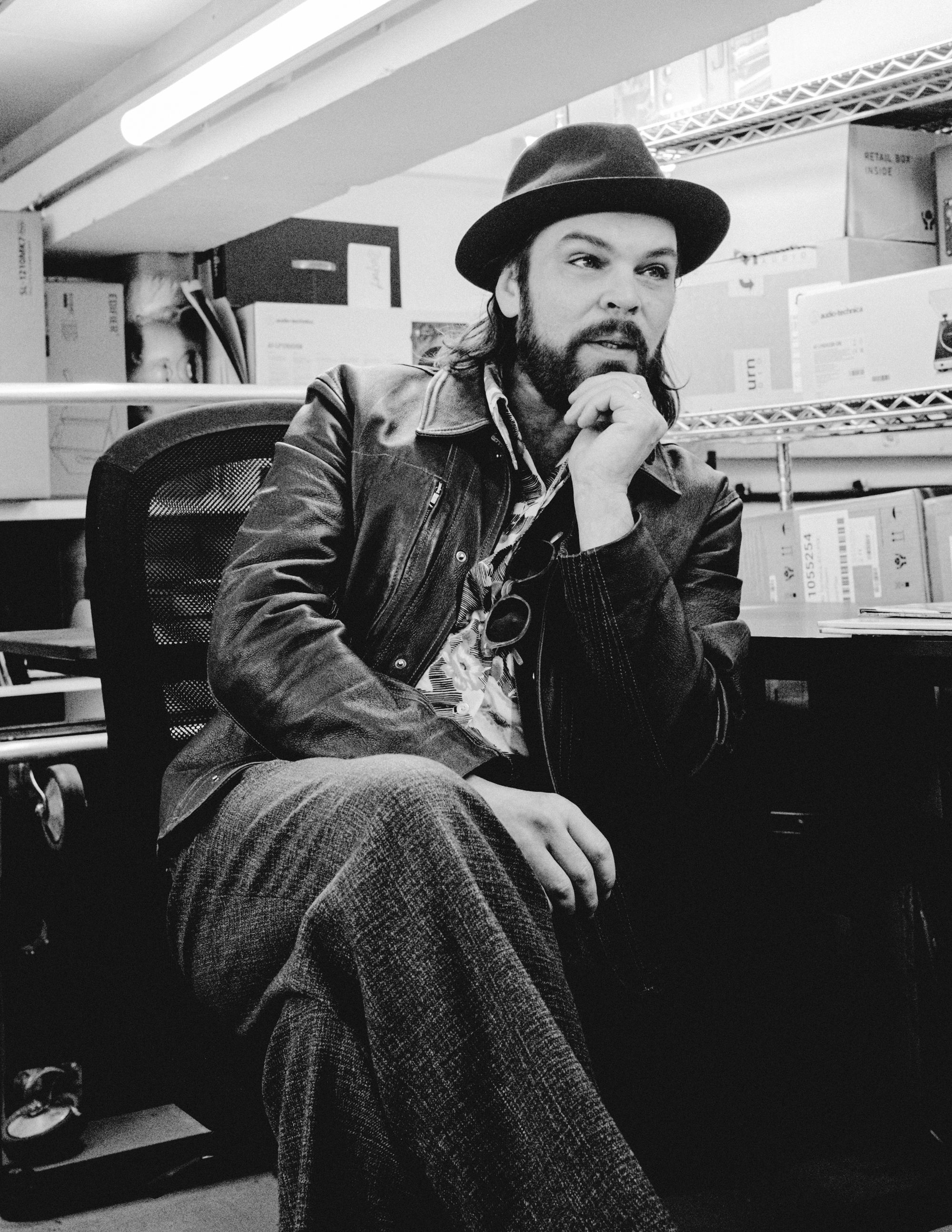 Taking a break to chat between his sell-out in-store sets at Rough Trade East, Gaz speaks candidly about memories of music, working through weird times and finding creative liberation. We speak for no more than half an hour but it's clear from the off, Gaz Coombes makes music that means something, but never at the cost of his enjoyment in creating it. So please, listen closely, for truly it is a gift to us all.
Where I Am Now examines a personal journey, through music, connection and self expression.
---
You grew up in a very musical household. In a recent piece for The Big Issue you describe your uncle's record collection being stored at your childhood home while he was away. Is there one person in particular - family or friend - that you could cite as the biggest influence on your early musical interests?
It's tricky because I don't think there's one person. Maybe for the old stuff, for the classics, probably my uncle's record collection yeah. My mum had a nice collection of Beatles vinyl so some of my earliest memories were hearing Sgt Pepper from the record player in the living room, I must have been 5 or 6 years old. And then my brother Ed, during the time he was living at home, he was getting a lot of cassettes of the modern stuff that was out, you know, Spacemen 3, Dinosaur Jr, Chapterhouse and some of the Thames Valley stuff. And then older friends too, you know…my cousin was really into Happy Mondays and we'd go to gigs and stuff. So yeah, there wasn't one person that opened my eyes, more a collection of people.
When you look back at your childhood, is there a singular stand-out piece of music that soundtracks those early years?
I mean probably anything that was on Sesame Street or The Muppets, I used to love that stuff. There was this brilliant video they did that taught you to count to 12, but it was this really funky bit of music with this really psychedelic cartoon pinball machine thing. That was one of my earliest memories where I thought "wow this sounds cool." I don't know if that was defining of my childhood, but certainly it stuck out pre-10 years old. And then probably a record like Spacemen 3 was a big record of my teens.

When you decided you wanted to form a band, was there a particular group you looked up to or wanted to model your own journey on?
I think Dinosaur Jr. We were covering Freak Scene as a young school band, we just did a few covers, The Smiths and The Cure. But I loved playing Freak Scene as a band, so easy to play and it was melodic and a bit funky. So yeah, in a way, that was a track that made me want to be in band.
Did reuniting and going back out on tour with Supergrass re-inform any approaches to your solo work or solo performance?
I don't think so no, I think I was able to compartmentalise the two. The reunion shows, we were excited to get back on stage and we knew from rehearsals that the songs still felt great, still sounded fresh so we knew it'd be a real blast to play them again and it was, definitely. But it was such a patchy two years with Covid. We kicked off with the reunion and then everything shut down and it was a case of just piecing together the rescheduled gigs and stuff, so it's a shame it became so fragmented. But in all of those moments of downtime I could be at home working on my record, so it was easy to separate the two. There wasn't a particular inspiration from doing that because it's a different band and my approach as a solo artist is very different to how we wrote in Supergrass. But equally, always great to get on stage and do big shows, like Glastonbury. They're great for getting into that flow of performing and being in front of big crowds, building confidence, you know. But yeah, I guess being in Supergrass for so many years, it's where I learnt all my moves.
Spacemen 3 - Playing with Fire

This was a defining record of my early teens, a band that made me want to be in a band... just something about it. They used to list the guitar names [flips record over] and I quite enjoy that weird little detail.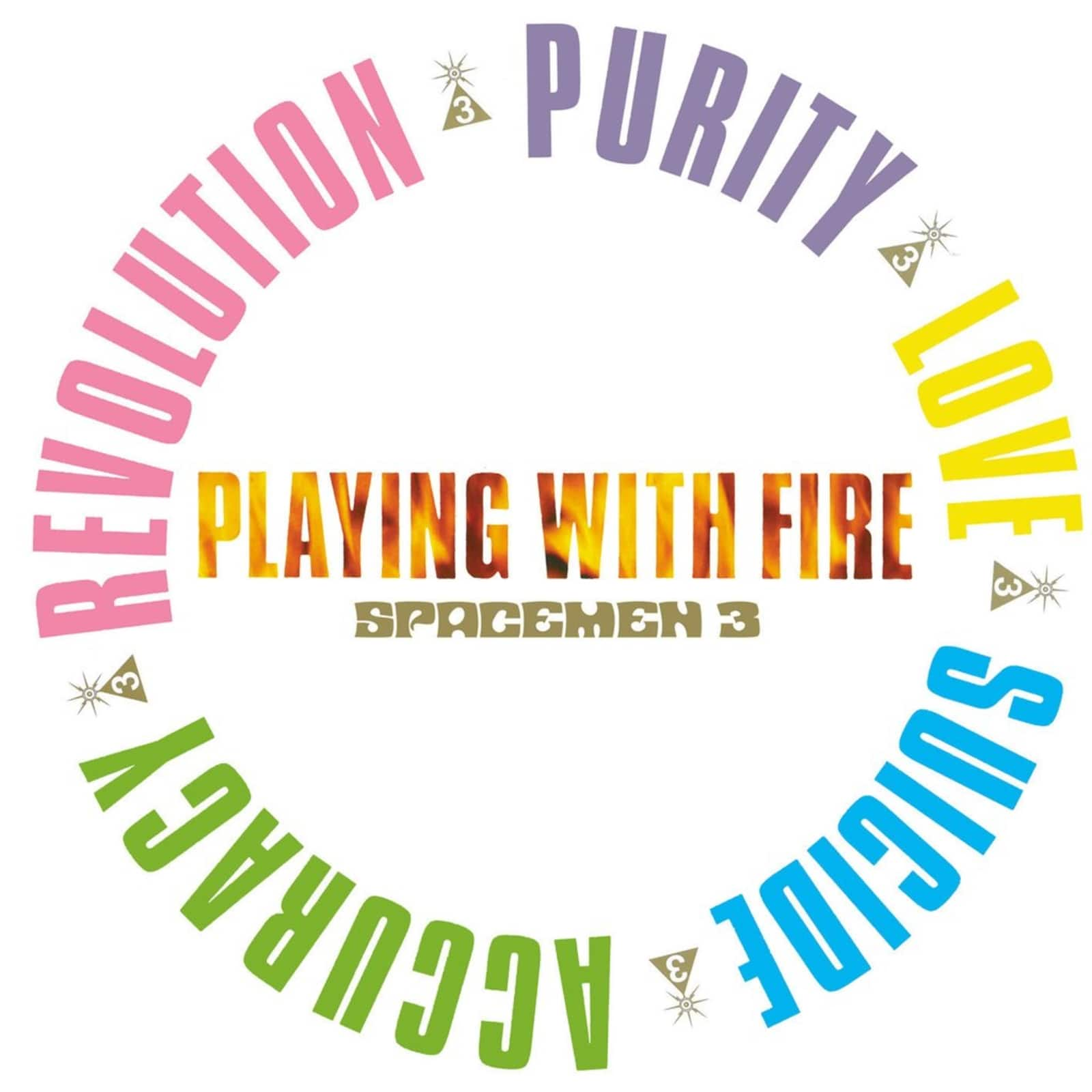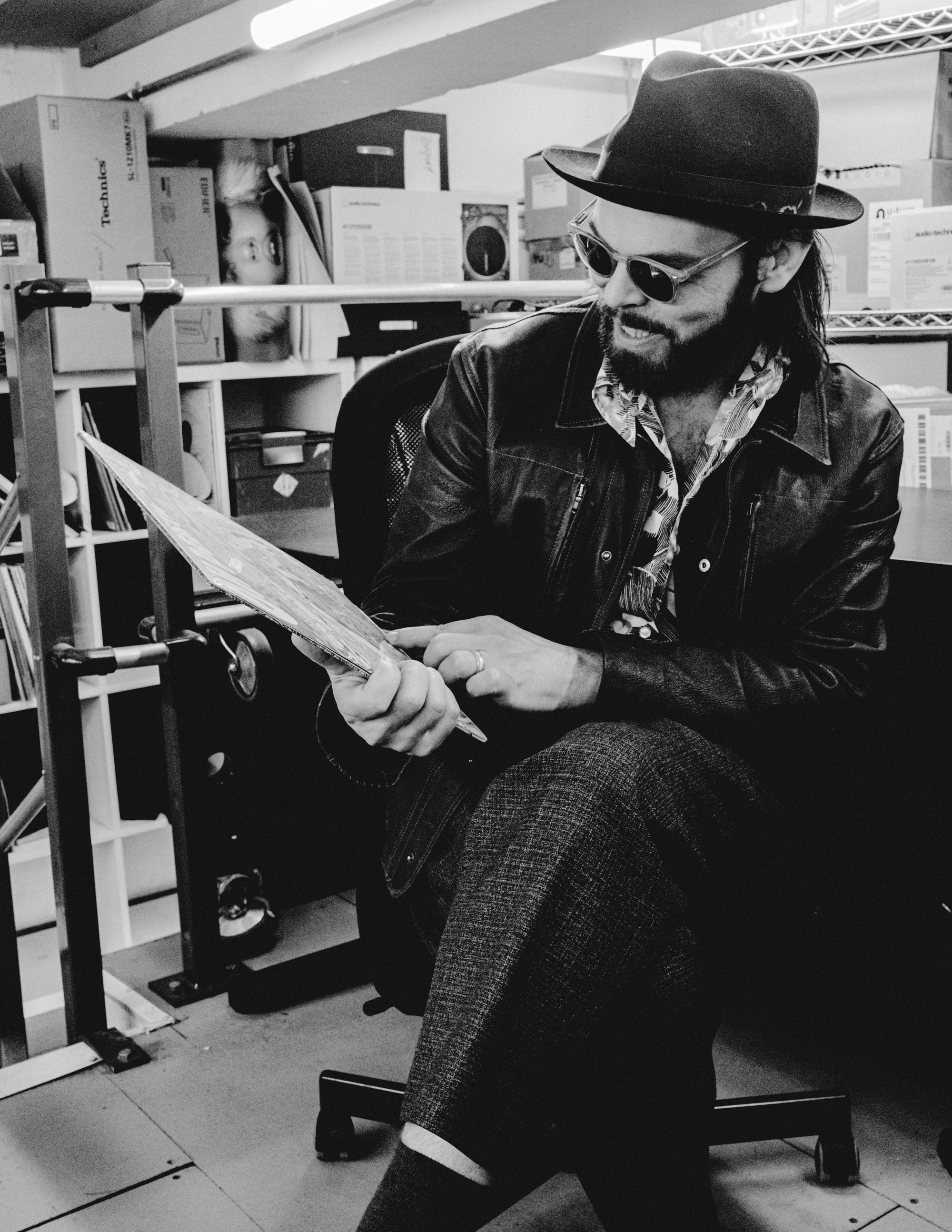 You've experienced huge success as a musician since the 90s, do you often think about how much the industry has evolved. Is making an album a more positive experience today compared to back then?
I see changes all over but when I'm working or writing, I'm just in that zone and nothing has changed for me in the way I write and record. In a way, it's more important now than ever, if I'm creating something, for it to be really pure self-expression and for me not worry about what it's supposed to do, if it's supposed to hit number one in the charts or whatever. I'm really enjoying this part of my life in music, I feel really liberated to be able to do what I want and enjoy that creative process as much as possible. But yeah, everything has changed, it's almost too much to get into! Everything has changed since 2019 with Covid and social media...
Do you feel lucky that social media wasn't a thing when you were young and in a band?
Yeah, I'm not into ranting about it or moaning about it, I just think it's the way it is and sometimes I really like it, other times I can't be arsed and I think that's fine. We're within our rights to live the way we want to live but I think it's probably good that back then it wasn't around, it would have been really hard to document everything. I wonder how we will look back in 30 years and whether all these videos and things will be nostalgic in some way? It's interesting times.
Broadcast - Tender Buttons

I love their vibe and I love the sound. I Found The F, great track, ends up on so many of my playlists because it just seems to fit in with so many of them.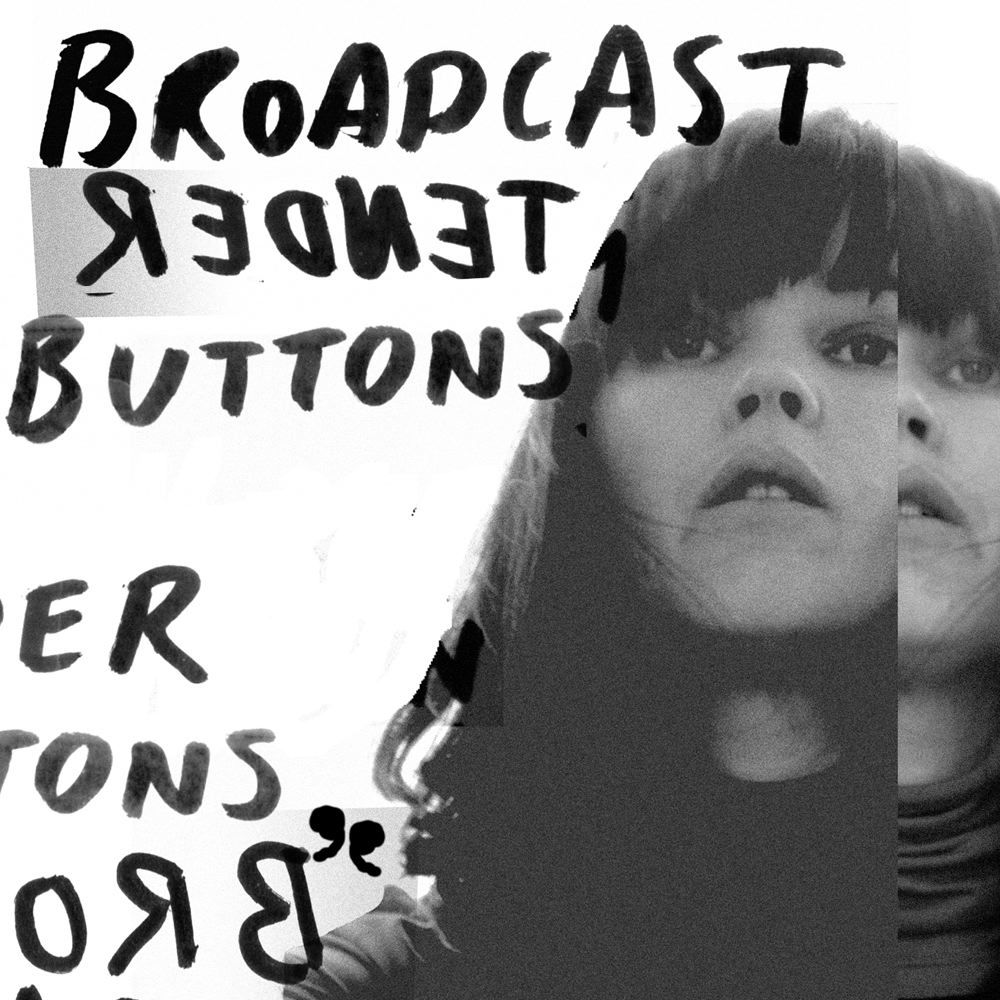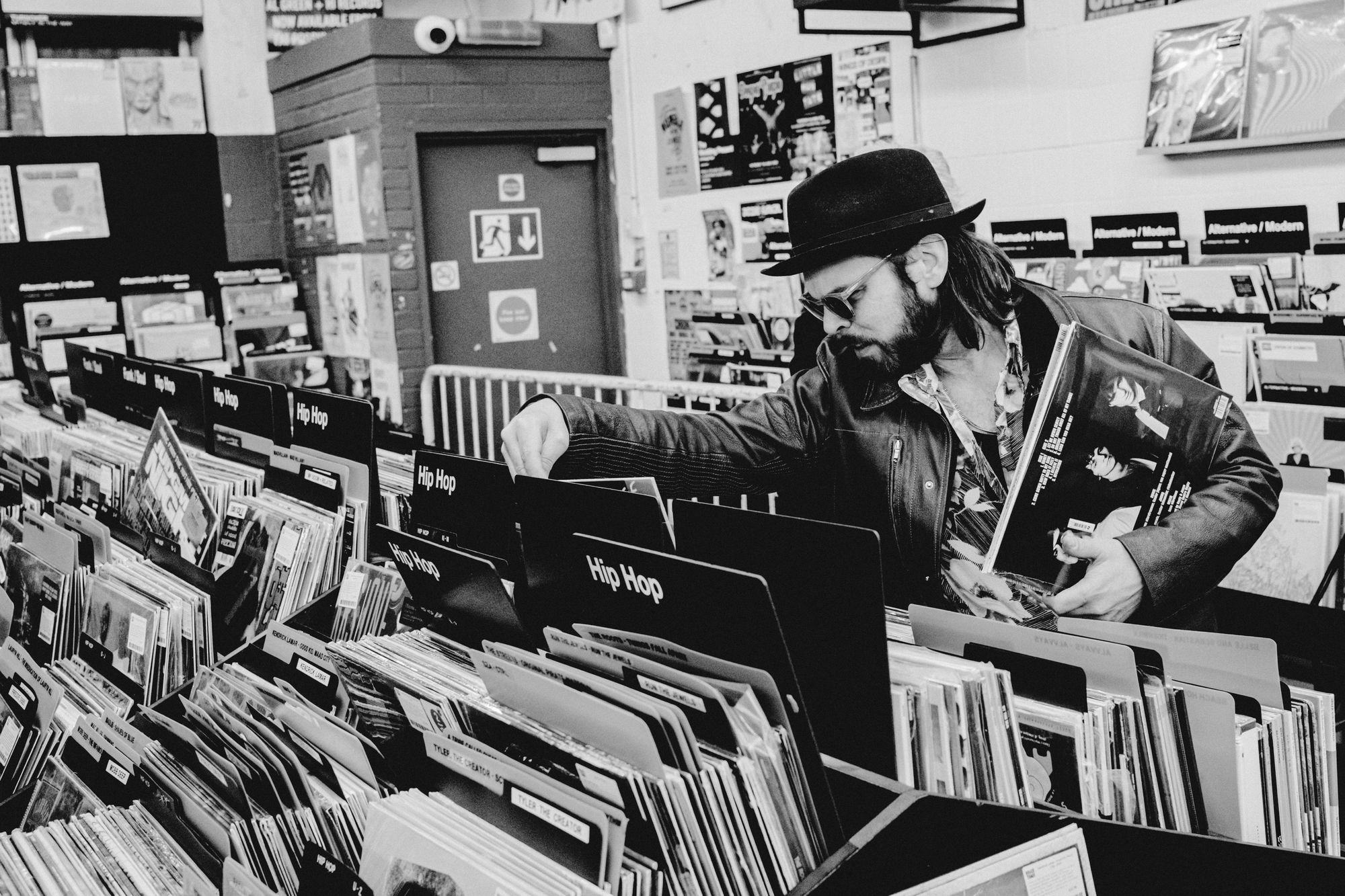 You celebrated 10 years of your solo career in 2022. Do you think the Gaz Coombes of the early 90s would be fascinated to know that one of the most in demand formats for your solo album in 2023 is on vinyl?
Yeah I think so, I think when you see these attempts at changing the formats, it's quite cool and quite charming that the cream has risen to the top. Vinyl, it just works right? But it's mad because it's so expensive. But it's just shown itself to be really tactile, it's a winner.
Of your new album you've shared that it's a record you've been building up to for the last few years. Is there a track on Turn The Car Around that is a particular favourite or has special significance? Was one written for your daughter?
It was more inspired by her. I wrote The Girl Who Fell To Earth in 2015, sort of about my daughter and autism and how she sees things. It's tricky because it needs to be universal, I don't want anything to be super personal "this is about Raya", it's all inspired. I started writing Not The Only Things for this new record and a few lyrics came out from me talking to her, a few notes on what life's like. So it's kind of like a sequel, 7 years later, how's it going sort of thing. But the message is a universal one.

The Specials - The Specials

This is an amazing album and I just want to celebrate Terry. I always thought Robert Smith and Terry Hall were really similar. As a 12 year old I was fascinated by how similar they were, even wondering if they were the same person! Me and my wife just love The Specials and play it so much, so glass to Terry.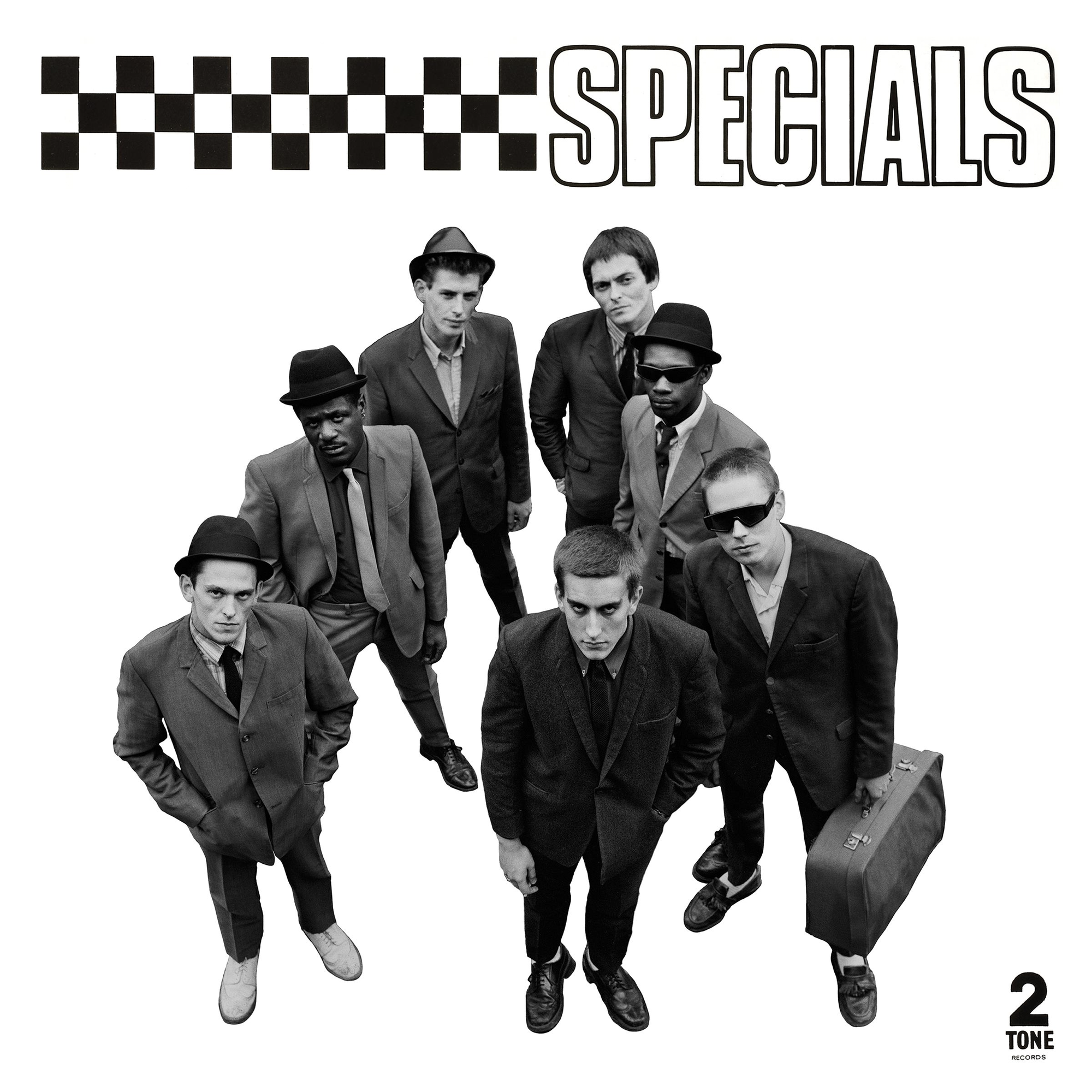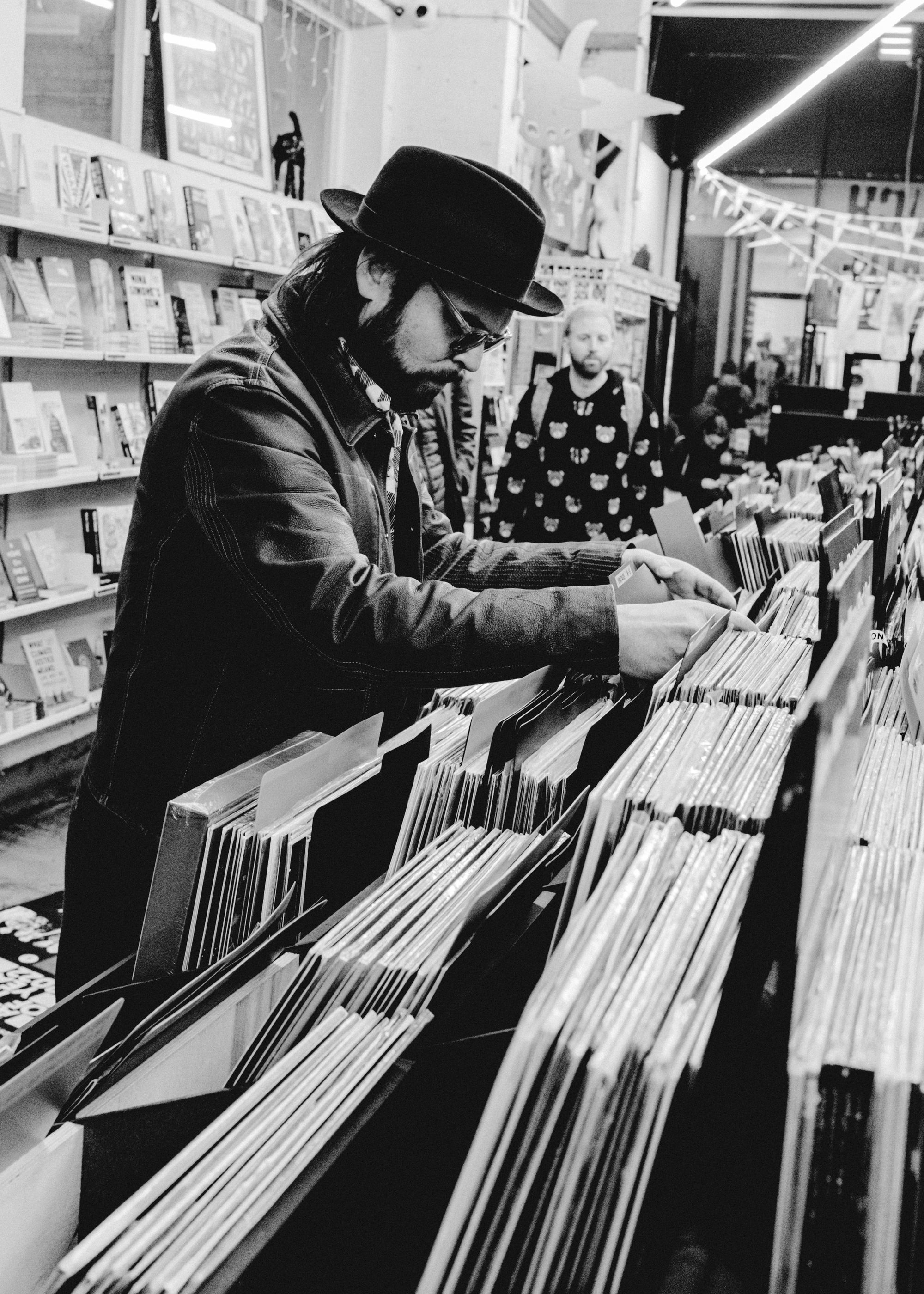 Your lost your mum at a young age and often life, however well lived, will sadly endure a certain amount of personal struggle at some point. Has music been an aid in healing for you over the years?
Completely. It's a lot easier for me to articulate stuff through music, rather than talking to people about it, or speaking to professionals or getting therapy, which I probably should have done to try to get to grips with it all. Writing, for me, was just a part of that grieving process. Also I want to write and record stuff that makes me feel good, so it's like comfort, it makes me feel emotion and it's a really addictive feeling.
Success can be interpreted so differently, but I think it is such a personal thing to gauge. Through all your achievements - both as part of a group and as a soloist - does this album marks a significant milestone for you personally?
At the end of the day it's another record. I don't want to place too much on that, but it's been my world for the last two years and everything is in there, all the weird times and lots of beautiful moments. Life's about light and dark. It's great that it's been 10 years of my solo career and I can look back at the great records I did with Supergrass, so there's a kind of serendipity happening I suppose, but really I'm just so excited to get this record out.
Goat - Oh Death

I love Goat. It's great to hear new music that's a bit insane and I'm a psychedelic kid, so this really lights my candle.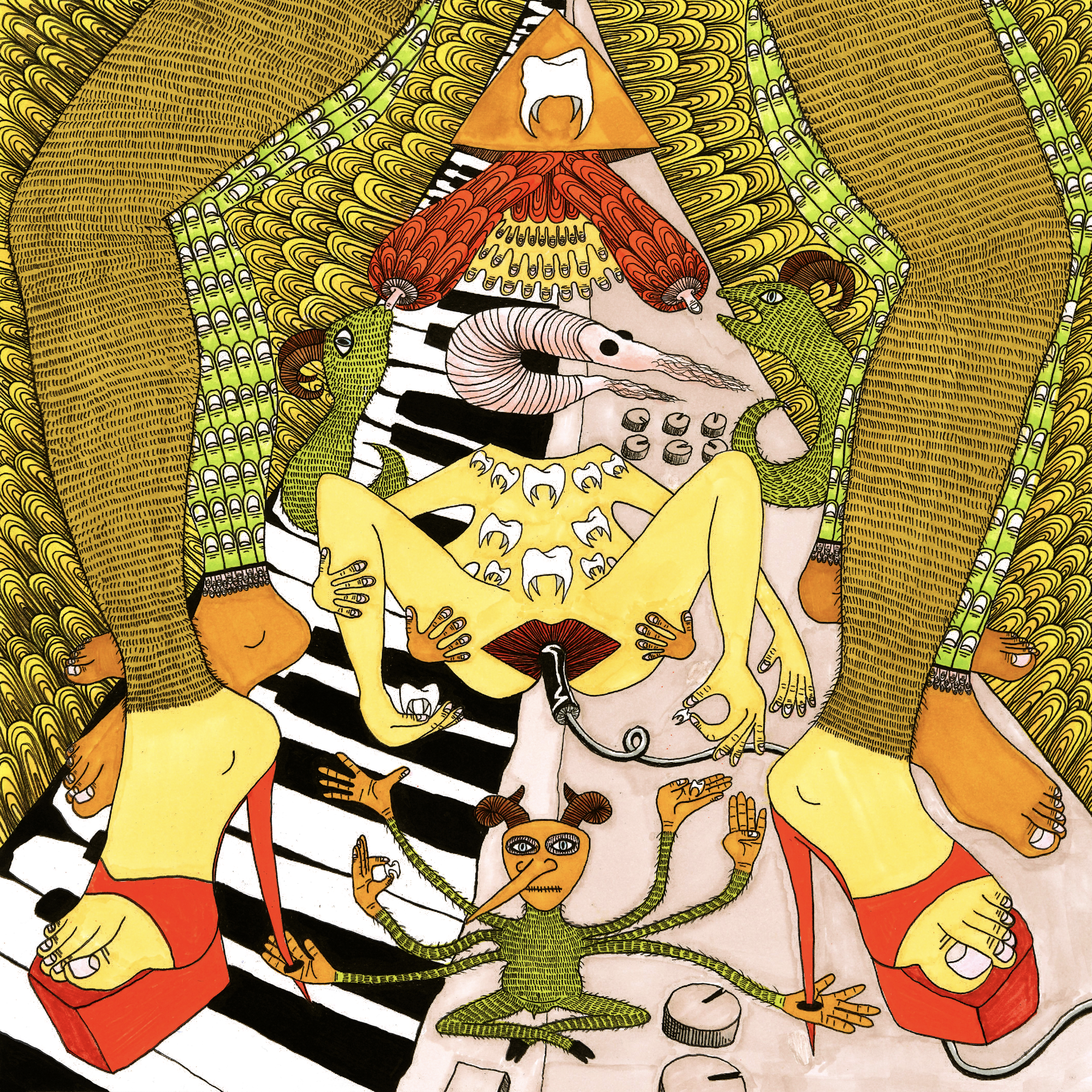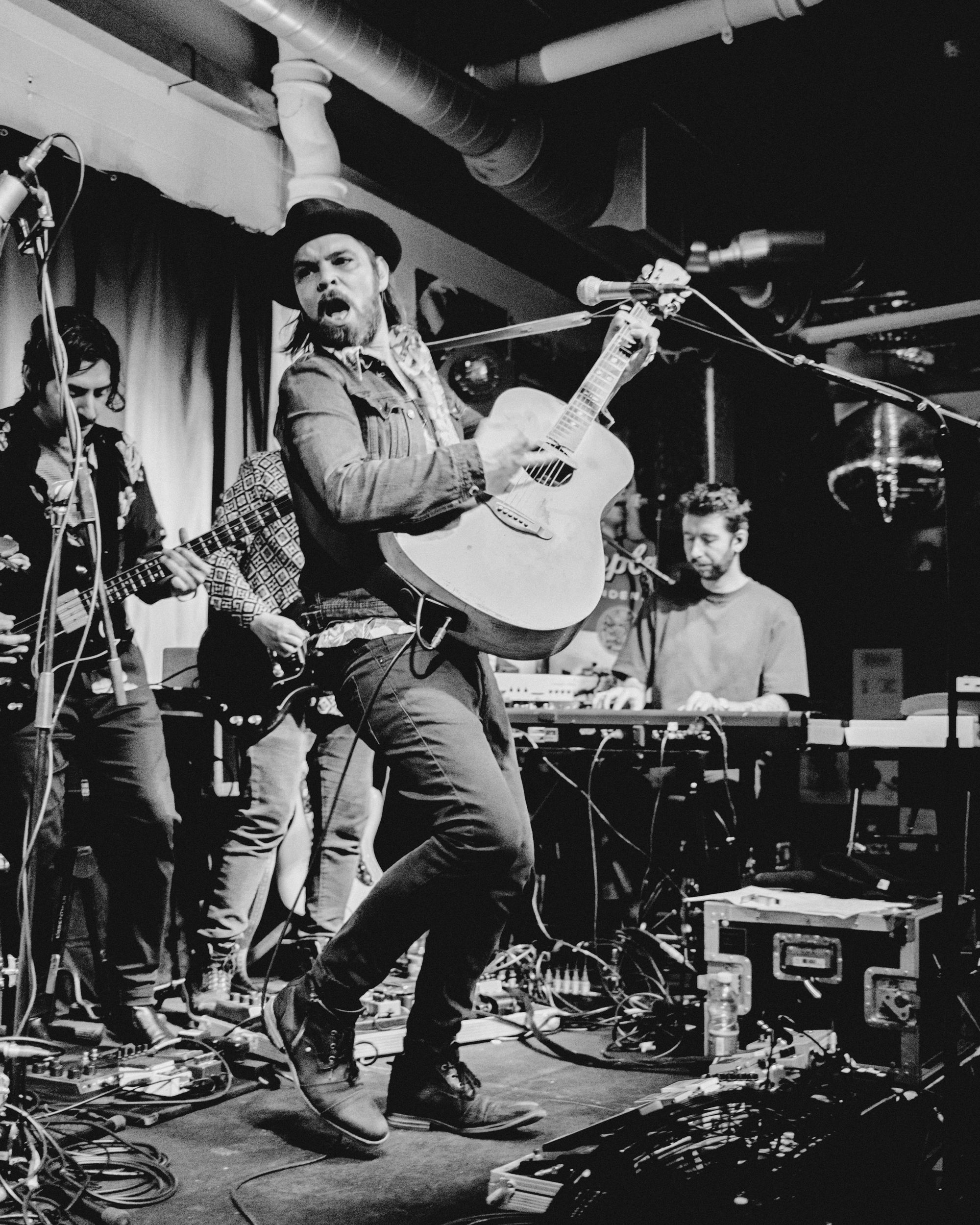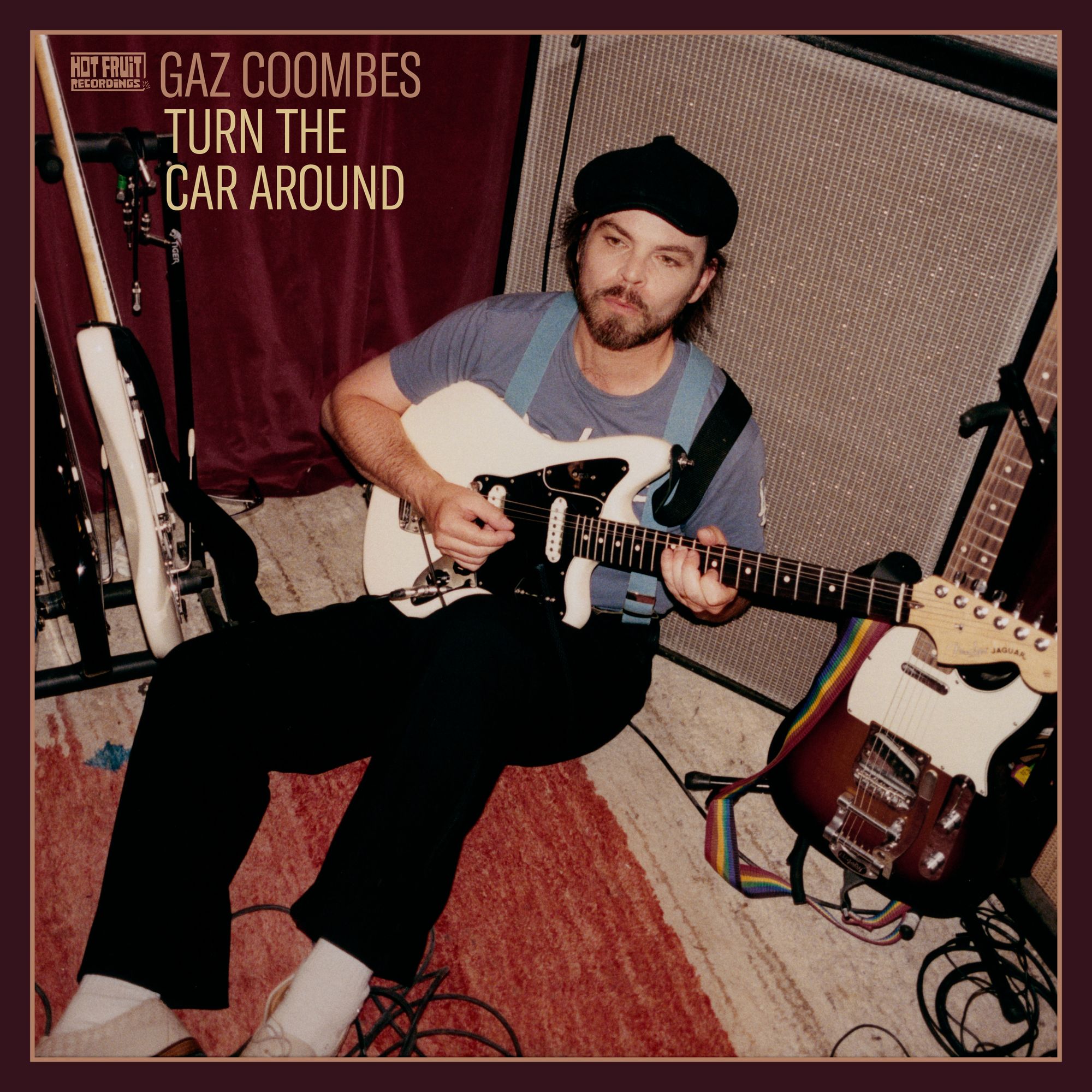 Gaz Coombes - Turn The Car Around
BUY NOW