Guide written by Will Bradbury
The enduring appeal of records comes as no surprise to us.
In an increasingly digital world, having a physical relationship with the music you love can be a much more rewarding and immersive listening experience, vinyl offering a warmth and authenticity a Spotify playlist simply can't replicate. But choosing the right music will only go so far without the right set up, and piecing together an audio system suited to your needs can be daunting, particularly given that it can be a hefty investment. This is where we can help...
There are 3 components to any set up - a record player (turntable), amplifier (amp), and speakers. The quality of each of these will play a role in the quality of your system overall. Some record players or speakers come with built-in preamps, simplifying the setup by eliminating the need for an external amplifier with phono connections, and hence the cables, space and additional cost that comes with that.
This is what we advise when looking at your first turntable setup - minimal fuss. So when considering what to buy, unless you already have an amplifier as many A/V systems do, it may be best to look for turntables or 'powered' speakers which have built-in preamps, enabling you to plug and play straight away. Only one of the two components will require a preamp to boost 'phono' to 'line' signal levels. Though unfortunately not all turntables and speakers are built in such a way, so if do require an amp, we recommend checking out Cambridge Audio and Rega's ranges - both highly reputable brands with plenty of options at various price points.
Inevitably, the main limitation you'll be concerned with when it comes to choosing a setup is your budget so this guide gives a selection of price points for beginners to professionals.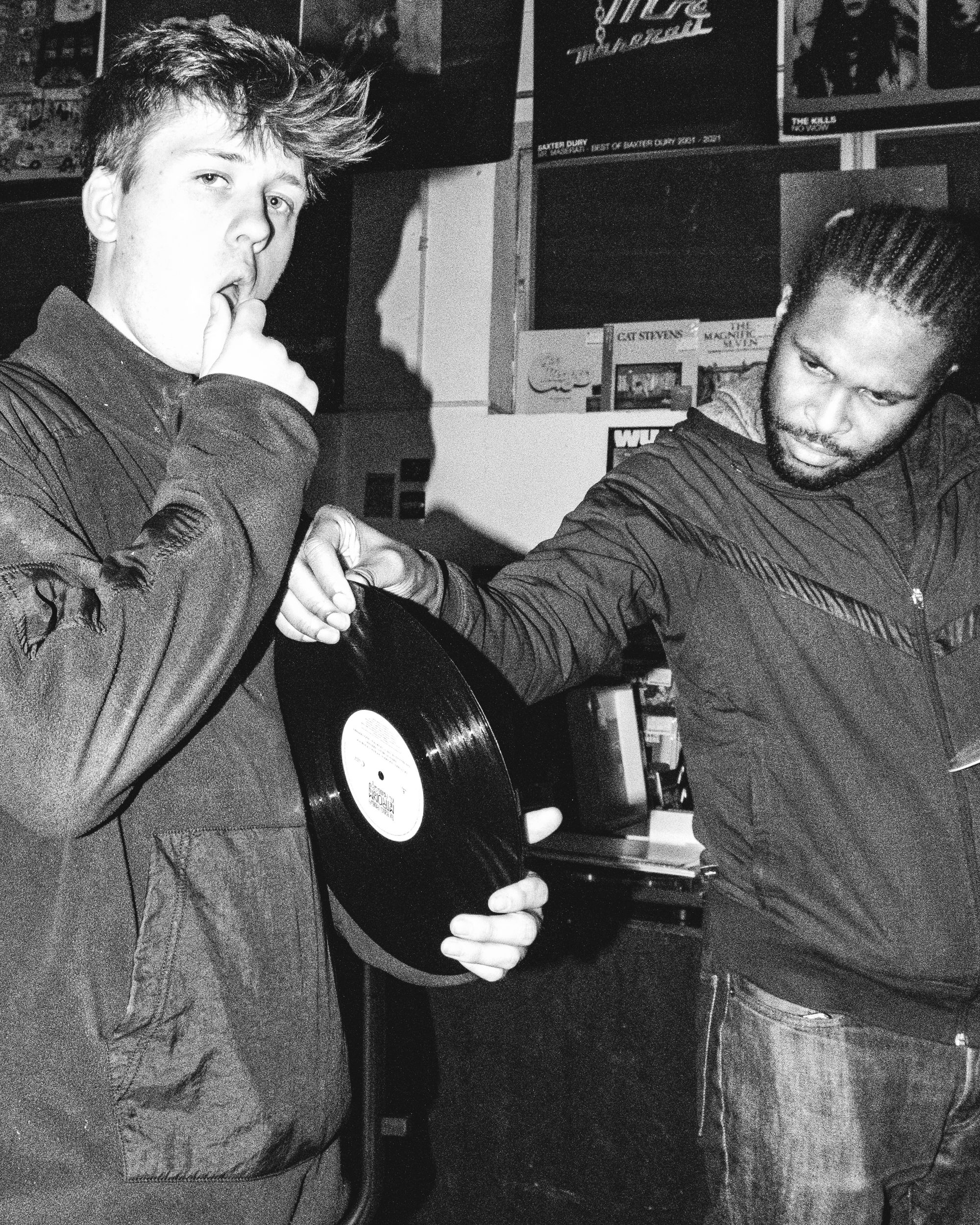 Whether you're taking your first steps into analogue wonderland or are looking to upgrade your system for a more hi-fidelity sonic journey through your cherished collection, we take a look at a few of our favourite options from entry-level setups to top-of-the-line audio systems on the market today.
*Do note that given the range of choice out there, this list is by no means exhaustive, but should give you a good starting point and a comparable model for anything else you may be considering.
SPECIAL OFFERGet 1/3 off the first 3 months of Rough Trade Club membership when you buy any turntable online. Limited time only.
---
Budget-friendly Turntables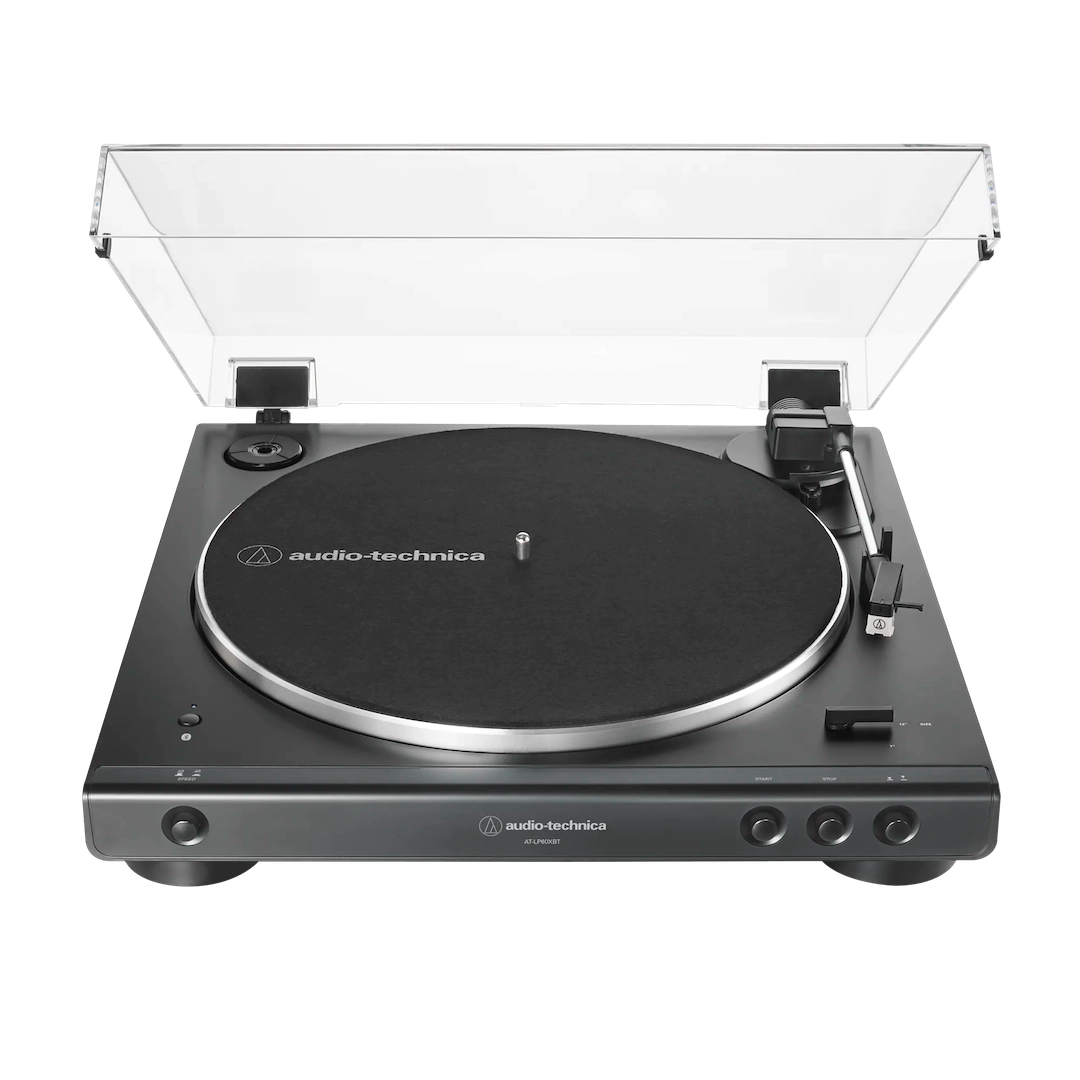 This is undoubtedly the number one choice when it comes to purchasing your first reliable record player. For a number of years, the LP60X has remained one of the most popular entry-level models out there, being of incredible value at around the £150 mark.
Simple to set up, this belt-drive turntable comes complete with RCA adaptors and a year's warranty, allowing you to play your favourite 12"s and 7"s at 33 and 45rpm. It also has a built-in switchable pre-amp so you can connect to pretty much any sound system right from the get-go. It even has an automatic tonearm operation which should prevent you scratching any records (though this can remove some of the fun). Finally, its USB output will let you connect to a computer easily, so you could even rip a bunch of your favourite music to mp3 if you wanted.
Whilst there is some audible noise particularly in quieter sections of music, as well as some loss of detail as the needle reaches the inner grooves, overall the sound quality is great considering what you're paying and certainly far superior to a number of other options at this price.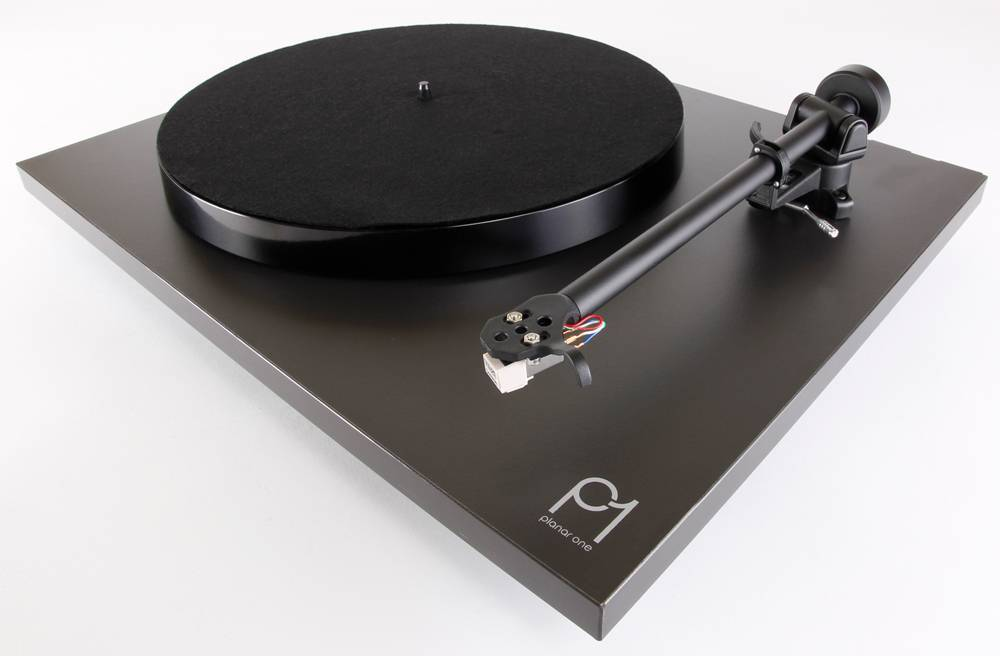 This was actually my first turntable, or its earlier incarnation, the RP1, to be precise. The multi-award-winning Planar 1 with its minimalist aesthetic has been a staple entry-level choice for anyone who is considering a setup which requires an external amplifier. Available from around £250 upwards, it makes pretty much every 'best budget' list given its unrivalled sound quality (thanks to an ultra-quiet motor) at this price point.
In terms of its drawbacks, my main gripe with this one is that switching between RPM speeds is a little laborious, requiring you to manually lift the platter and adjust the belt, which is bad news for someone who has a lot of 7"s. Some have also complained about its attached RCA output cables too, which only offer 6 feet to play with lengthwise.
Entry-level Speakers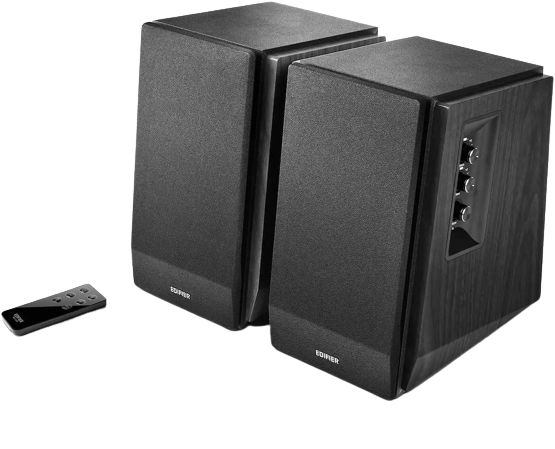 Praised for their impressive quality at an extremely affordable price of just £120, these are one of our bestsellers and favourite entry-level speakers on the market today. Built-in amplification, Bluetooth connectivity, and dual RCA inputs allowing you to switch between your analogue and digital systems, these have all the functionality you need for your first pair of speakers.
Perhaps I'm biased as I have a pair of these in my bedroom but they really do sound great too. If I had to be critical, they are lacking a little in clarity, which you'd expect without digging deeper into your pockets, and they're perhaps a bit too warm and boomy in the low-end. Even coming from someone who likes bass. So a lot of older records engineered without a great deal of dynamic control down there, the basslines can definitely overpower the rest of the frequency range.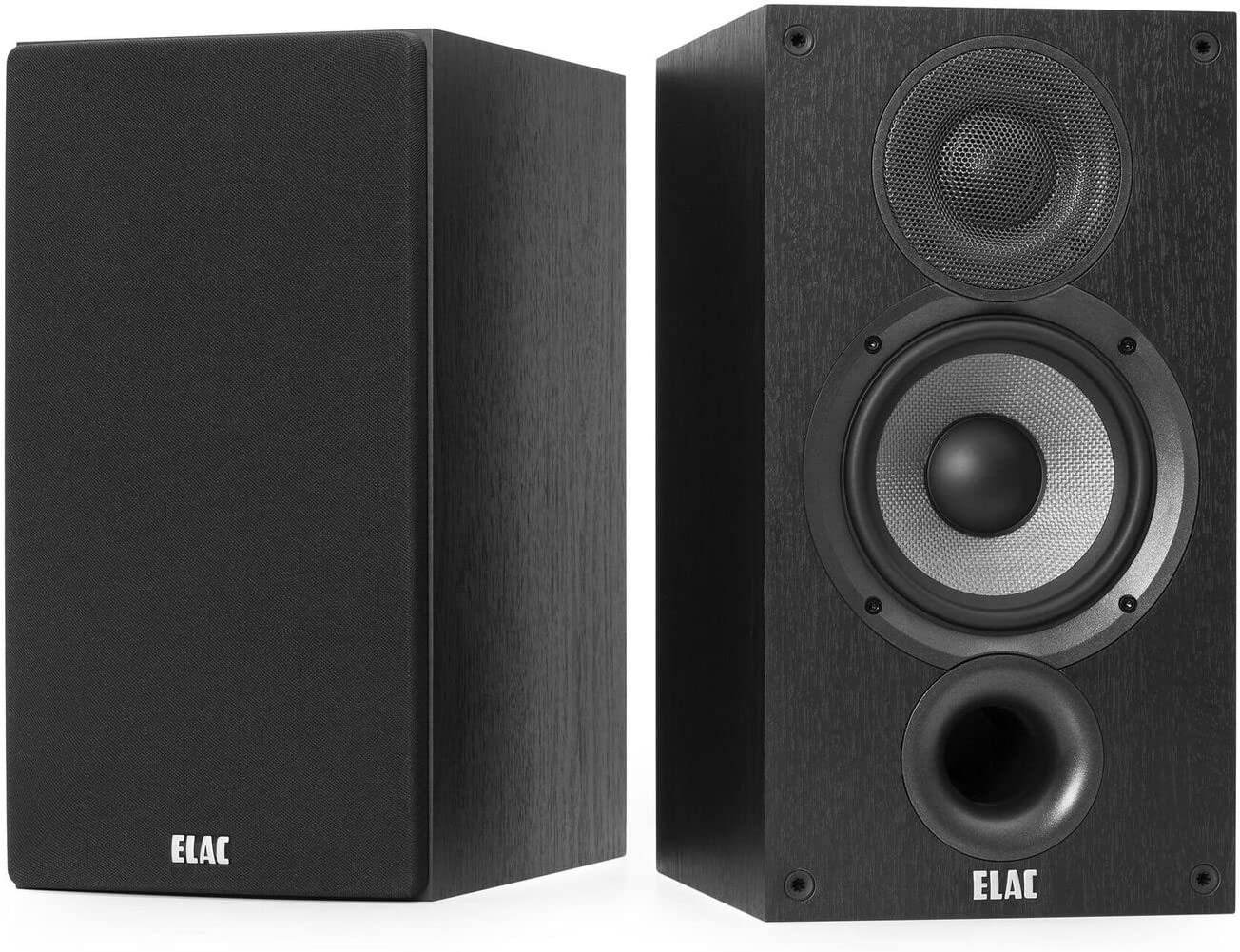 Winner of the What Hi-Fi? Awards 2022 for multiple successive years, these might be your choice if you have or are willing to add an amplifier to your setup - even a turntable with a preamp won't help here as they only have single-wire terminals, which no record players I know take as connections.
With its custom-designed, 'soft-dome' tweeter, these offer immense clarity by improving directivity control and eliminating the diffraction modes inherent in traditional box enclosures'. A slightly pricier choice than the Edifiers but still available for less than 250, this is about the best money can buy you when it comes to detailed sound, even if they aren't as nice to look at.
Mid-range Turntables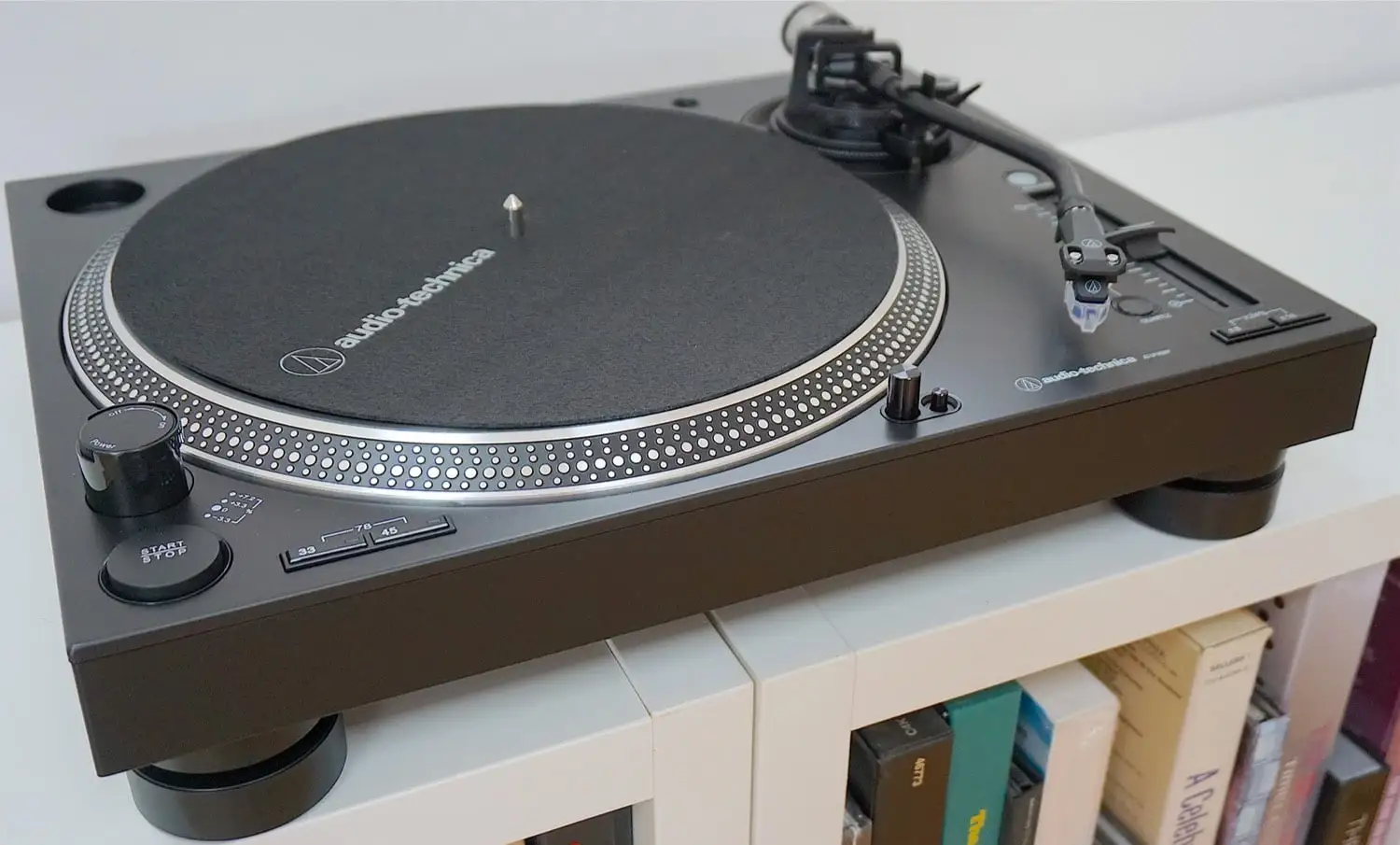 If you're looking for your first pro-grade turntable, Audio-Technica have you covered with their LP140XP, which retail around the £400 mark. Designed with DJs in mind, the LP140XP features a high-torque servo motor, offering great stability. Combined with anti-skate control, S-shaped tonearm and a ridged platter, these features make it an ideal turntable for learning to scratch and mix on. It also has a built-in phono preamp and the fun feature of +16% & +24% options for pitching up and down.
With a similarly pleasing aesthetic to Rega's minimalist-chic range of record players, at £699 the ProJect Debut Pro is a seriously enticing option from the largest audiophile turntable manufacturer in the world. A high level of precision engineering has gone into building this model.

Thermoplastic Elastomer is employed in the anti-magnetic platter to dampen all resonances and minimizes wow and flutter, while the ultra-light-yet-super-strong carbon fibre tonearm is highly regarded for their rigidity and hence undisturbed information transmission. You can switch between 33/44/78rpm with more ease too than a Rega RP1 using a toggle switch, though you'll similarly require an amplifier or phono preamp-equipped speakers.
Mid-range Speakers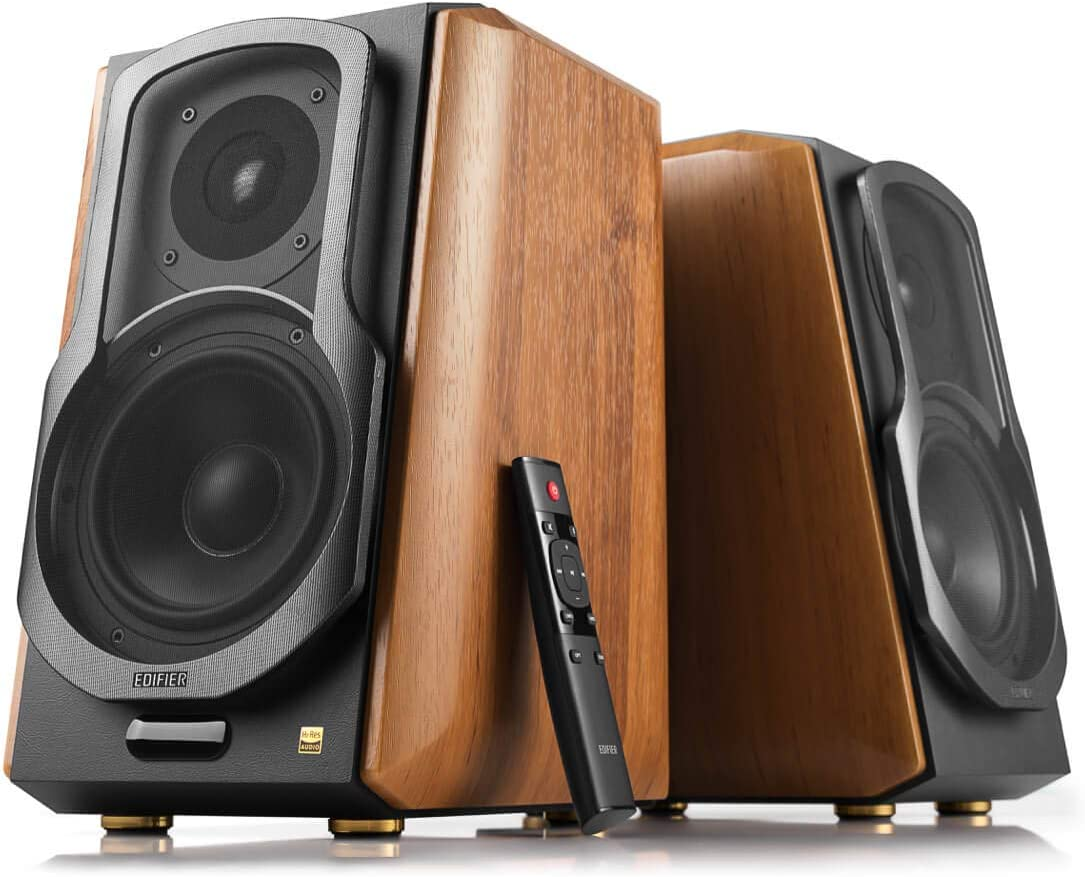 Relatively new out of the test kitchen from Edifier, these are a step up from the R1700BTs. The three EQ knobs remain present here, and its build is similarly attractive, albeit slightly larger and heavier to accommodate the bigger drivers, a higher output power and further connectivity options, such as optical or coaxial cables for CD/TV stereo systems, features which aren't present on the R1700s.
If you like to listen to music loud, these are great at projecting more volume than the 1700s without any distortion (signal-to-noise ratio of ≥90dBA). They are certainly of a higher spec in terms of sound quality too, being certified to support audio with a ​​bit depth and sampling rate up to '24bit/192kHz', which basically means more detail is preserved and certainly pretty much everything within the capability of most human hearing.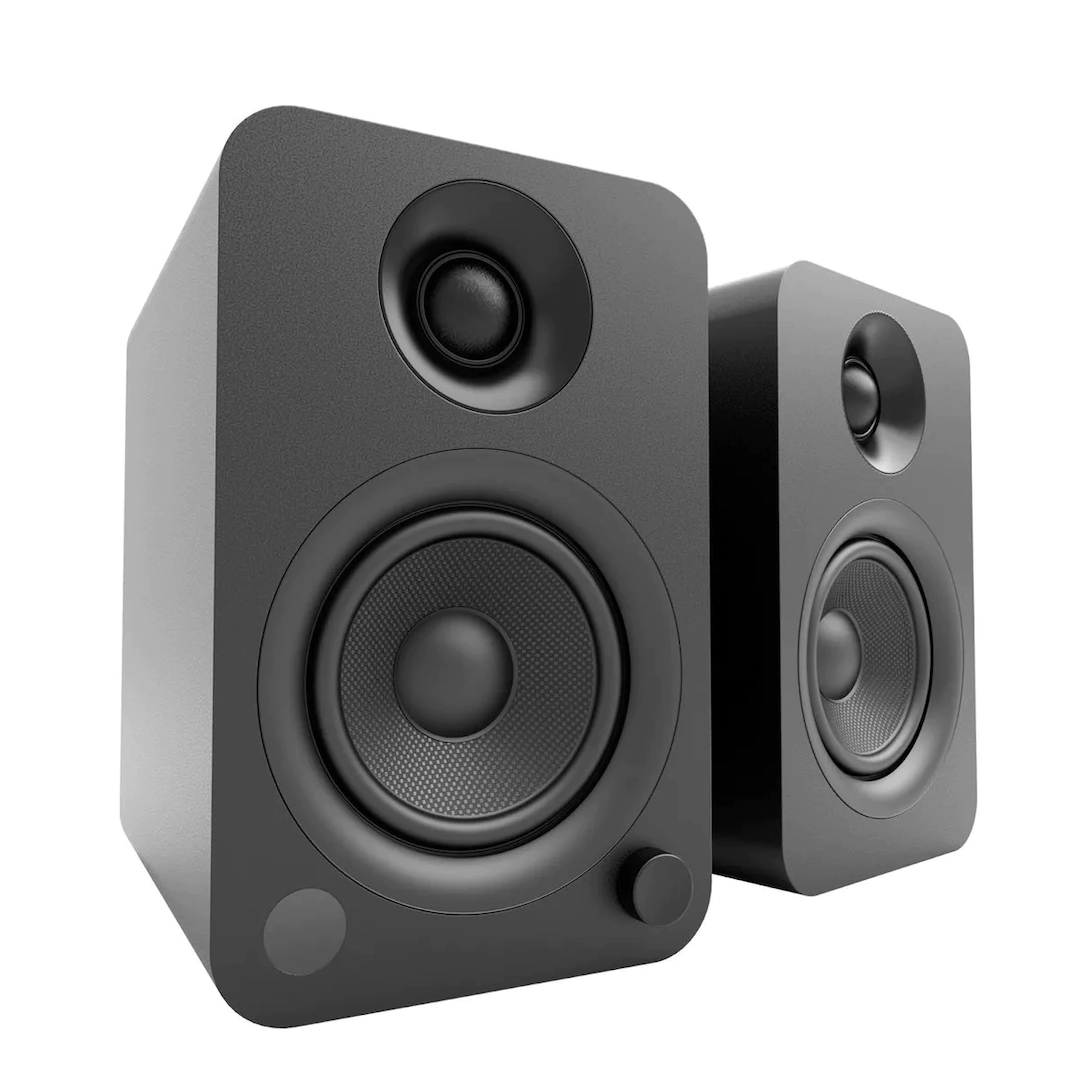 Boasting 5.25-inch Kevlar® drivers and 1-inch silk dome tweeters, producing a frequency response between 50Hz up to 20kHz, the Kanto Yu6 speakers might meet the limits of what 'bookshelf' speakers can produce. Equipped with a phono preamp, Bluetooth capabilities, as well as AUX, RCA and optical inputs, they are pretty versatile and should integrate seamlessly with most audio systems.
Having tested the Yu4s, I can attest to the speakers' transparency and found they were particularly great for vocals and generally in the mid-range with a lot of the synth-heavy music I like. The reason I've included the Yu6s here is that; for a relatively small amount more (£429 vs £499 on Amazon), you should get more bass, which I felt the 4s lacked.

High-end Setup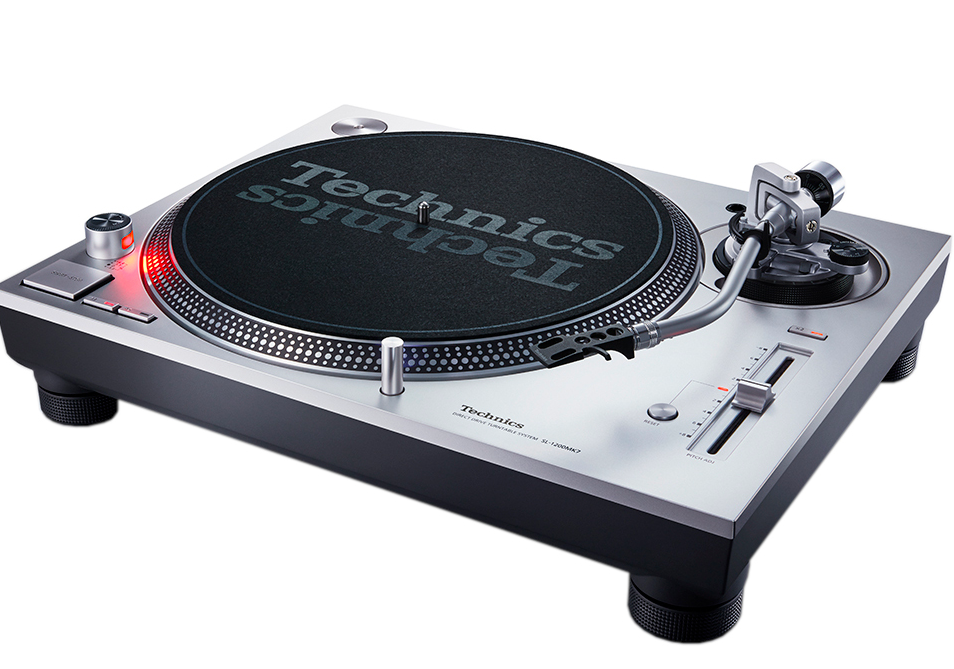 The SL-1210 is a legendary turntable found in pretty much every club across the globe, hence it has become the choice among DJs, vinyl enthusiasts, and professionals alike. Indeed, they are so iconic that if you don't believe me, you can head to the London Science Museum where they are on display as one of the pieces of technology that have "shaped the world we live in".

Renowned for its exceptional build quality and unrivalled engineering (a magnetic, no-ware direct drive mechanism) these should last you a lifetime. As a friend of mine said to me 'it amazes me how much you can mash those motors and they'll still work'. The model was actually out of production for a number of years since 2010, until Panasonic revived the series, introducing their most affordable MK7 Model, which retails for £899.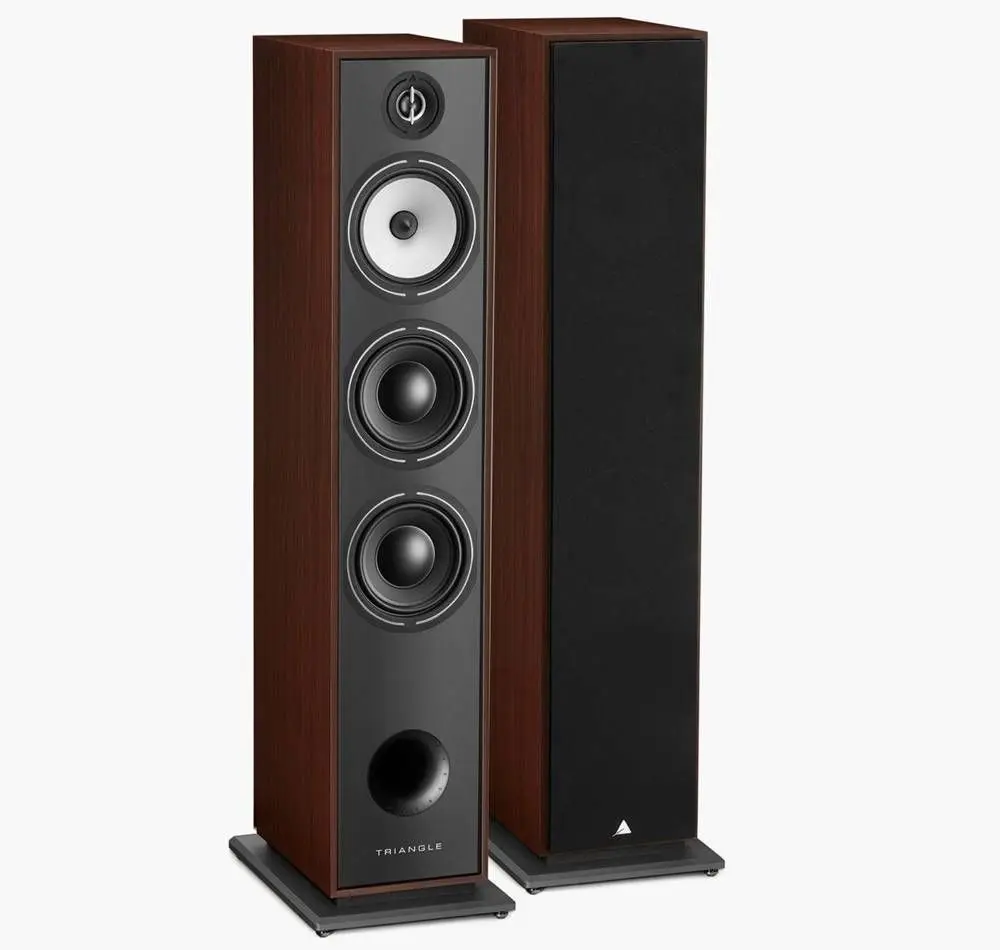 Slick and stylish as hell, these passive floor standers are elegant and one of the most well-regarded first entry points to more high-end systems. They are particularly known for having excellent dynamic range and punch, aided by their deep 16cm fiberglass-coned bass units and topped with 25mm silk dome tweeters. If you have the room and budget for these, do check them out.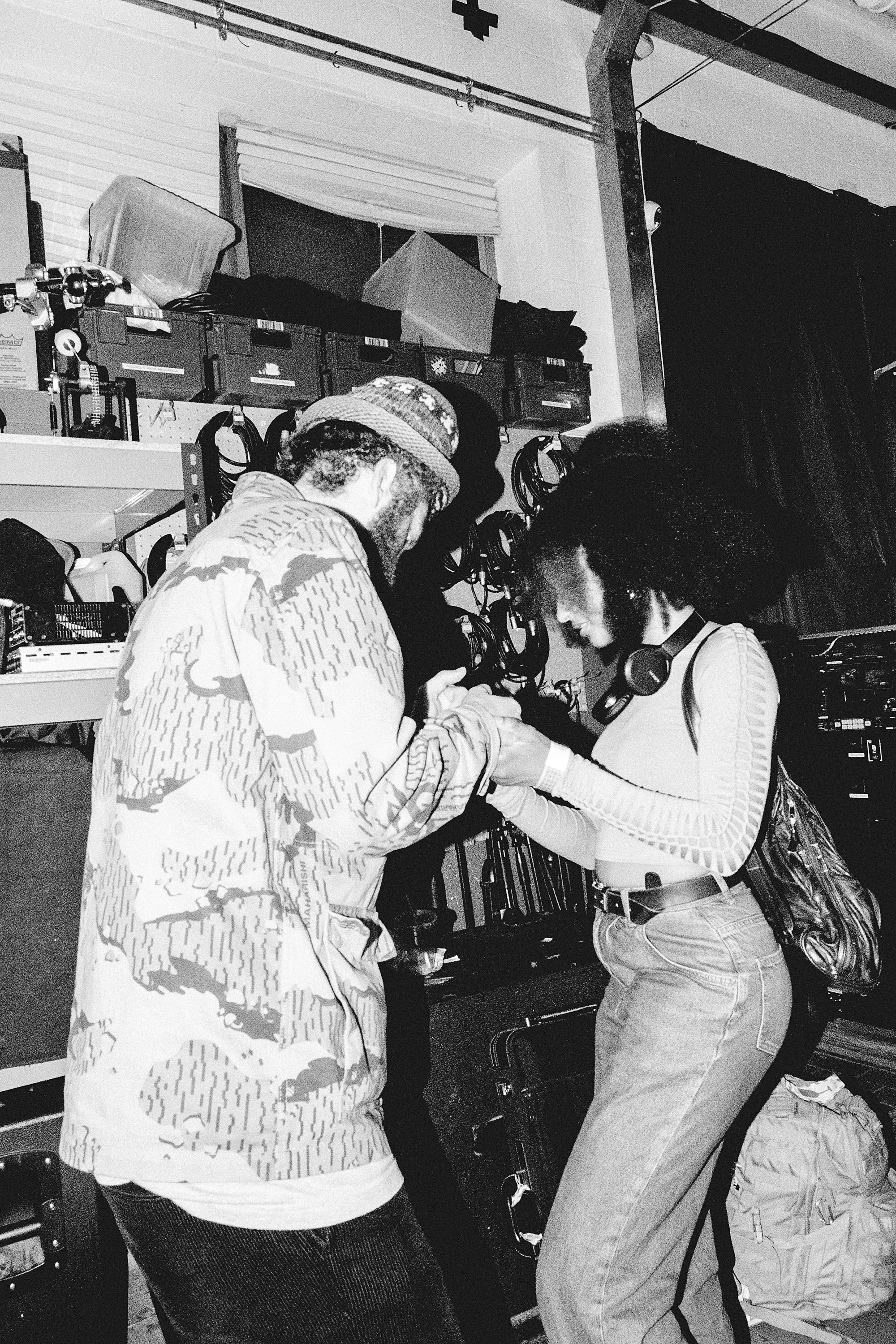 Tips for Turntable Setup and Maintenance

Level and Isolate. Making sure your turntable is properly level is crucial in preventing unwanted undulations - use a spirit level if you have one! Isolation is probably not necessary unless you are listening to records at really loud (club volume!) levels - in which case, vibrations from sub-frequencies can cause an issue. You may want to look into isolation feet or the tried and tested squash ball method.


Cartridge & Tonearm - Consider upgrading your cartridge/needle - this can make a large difference to the quality of your playback, as well as prevent your records from getting damaged. Also, be sure to regularly check the tonearm weight is correct to prevent further unwanted wear.


Keep it clean! Make sure to use a carbon-fibre/antistatic brush to clean your records and to remove dust from their surface - a build-up will negatively impact your sound quality and potentially wear out your stylus.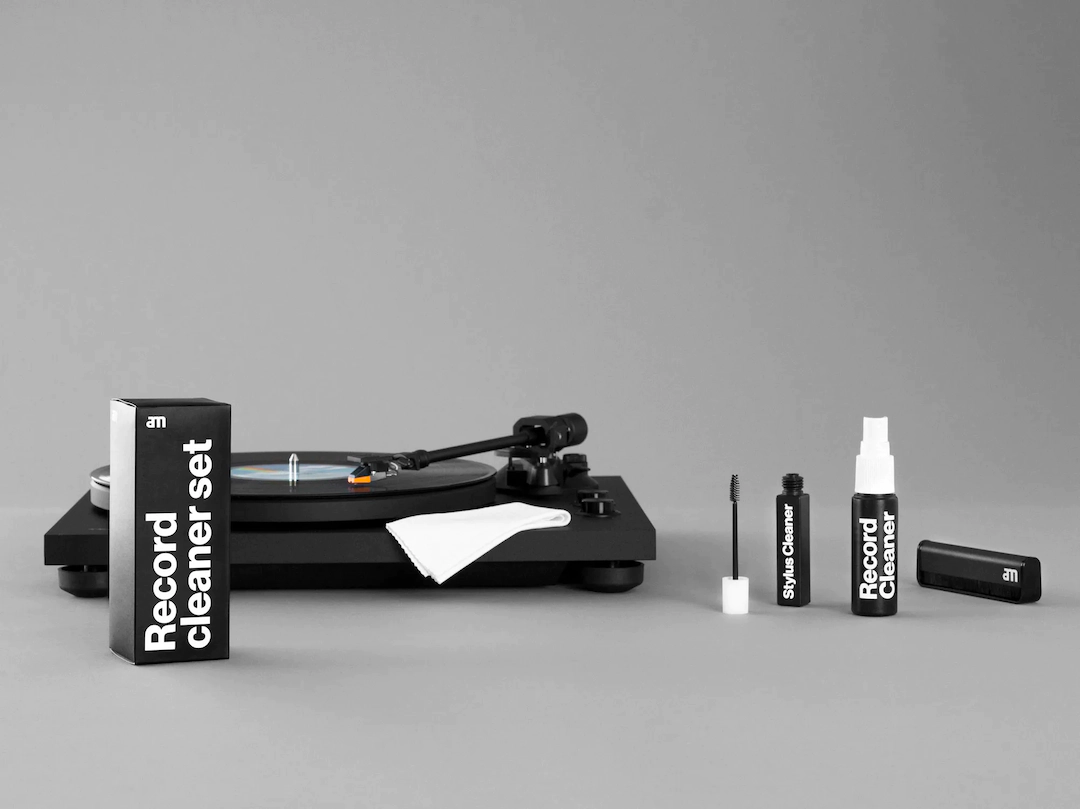 Improve sound quality, reduce friction and extend the life of your vinyl and stylus with the AM Record cleaner set.
---
Final Thoughts
Ask yourself...
When you're buying your first setup, there are a number of questions you have to ask yourself - when it comes to turntables, are you happy with a belt-driven model which requires manually changing between 33/45RPM speeds, or are you going to want something to DJ on?
With your speakers, do you want Bluetooth capabilities? The potential to add a subwoofer later on? And then more practically, you'll have to ask yourself where they'll go in the room - can they sit on your bookshelf, go aside the TV stand, or otherwise where you could place a floor-standing pair without the chance of them being knocked over? Indeed, where you sit relative to where your speakers are (and which way they point!) will make a big difference to what you hear too. Some speakers are highly directional, such as 'studio' speakers, which are very accurate in terms of detail, but can lack warmth and an ability to fill the room. For this reason, we've opted to leave studio speakers out of this article.
Testing testing 123
Always test them in a hi-fi shop first if you can, or at least make sure they are returnable in case there is something about them that bugs you. It's also worth keeping an eye out for bundle deals which a lot of specialist audio retailers offer.

Get Thrifty
With turntables in particular, you may also want to consider looking for a good second-hand deal. If the thing is in good knick, you could save yourself hundreds of pounds and earn yourself some kit worth well beyond what you would get buying new.
Upgrades
As mentioned before, each component plays a bearing on the level of your sound system. So you should take a long-term view with these purchases, upgrading one component at a time and considering which element is letting you down the most.