"Boy Harsher could soundtrack something like the opening scene for Blade. It's the ultimate spooky club environment."
Cavernous soundscapes, the gorgeous but gothic, music which evokes our primal emotions. Our appreciation for 'dark' music is not just limited to one season but with Halloween frenzy around the corner, we welcome a timely dive into the spookier side of our racks.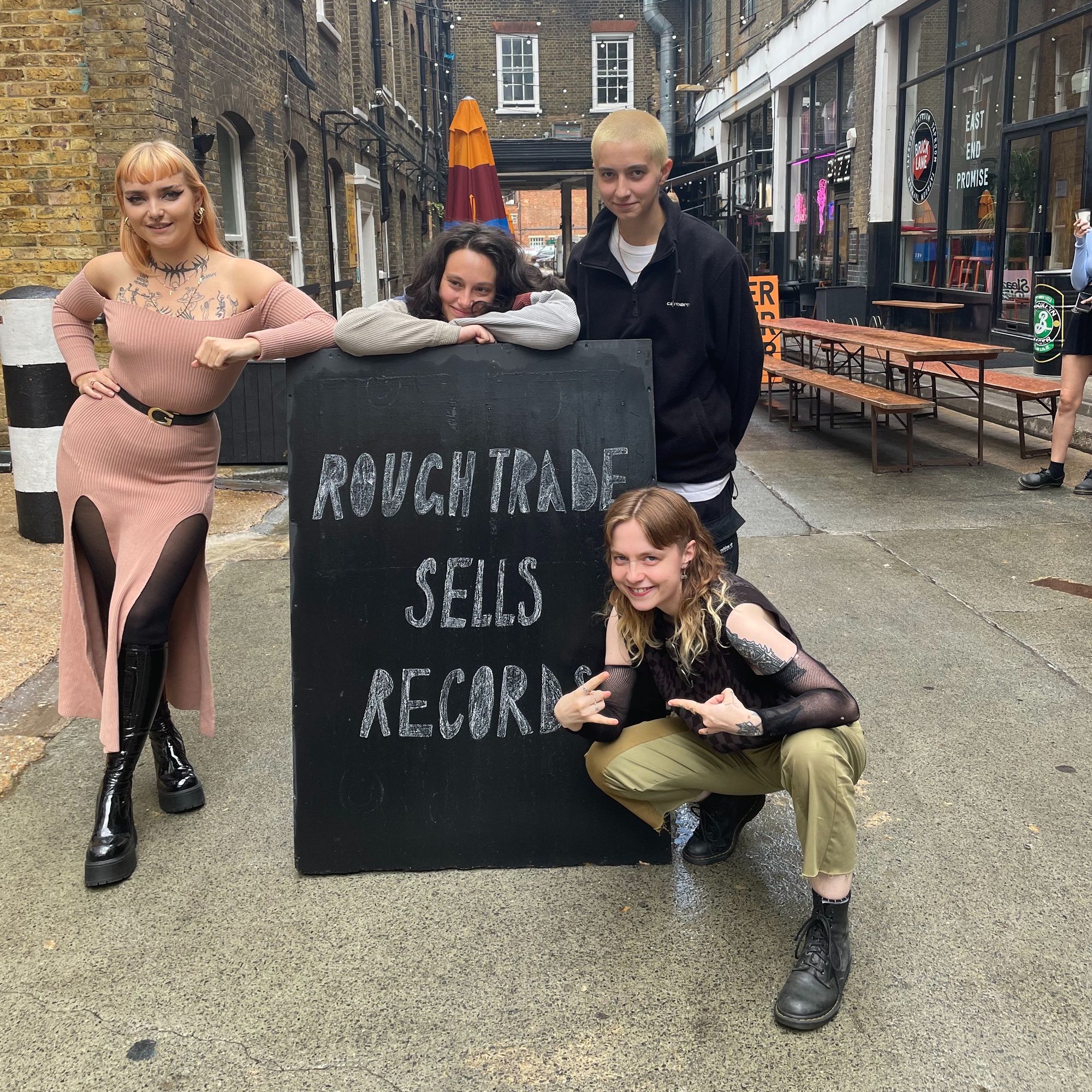 Entering the picture are Amy, Alisha, Annabelle and Alex aka Witch Fever. The Manchester doom punks with a firm familiarity in dark tones, haunted melodies and damn good riffs, as evidenced by their fantastic EP Reincarnate.  Soon arrives their anticipated debut in full, Congregation, released 21 October 2022 via Music for Nations. We can't wait to see what's next for the Rough Trade On The Rise alumni and are thrilled to welcome them for a special episode of 'spooky' shoplifting...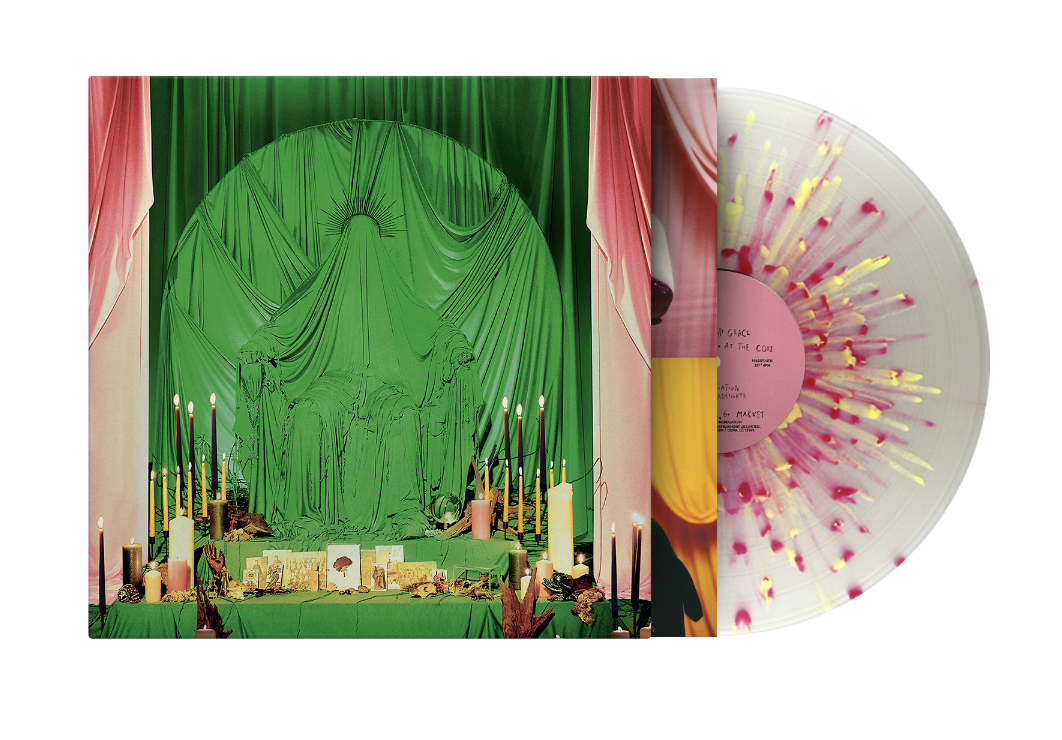 Witch Fever - Congregation
Pink + yellow splatter vinyl.
BUY NOW
---
From discovering Deftones to the inspiration of PJ Harvey, Witch Fever share their favourite freaky and frightening works from the Rough Trade racks.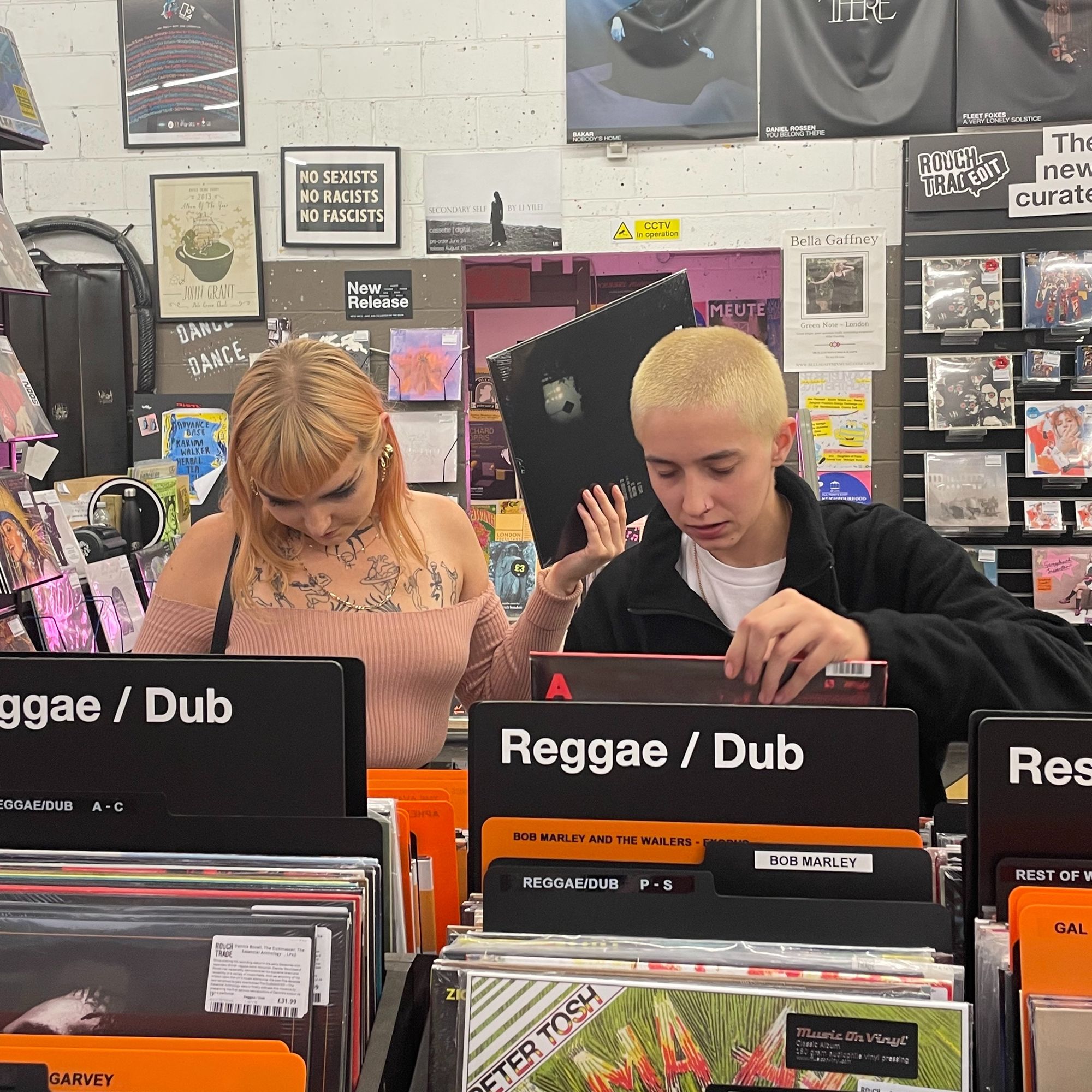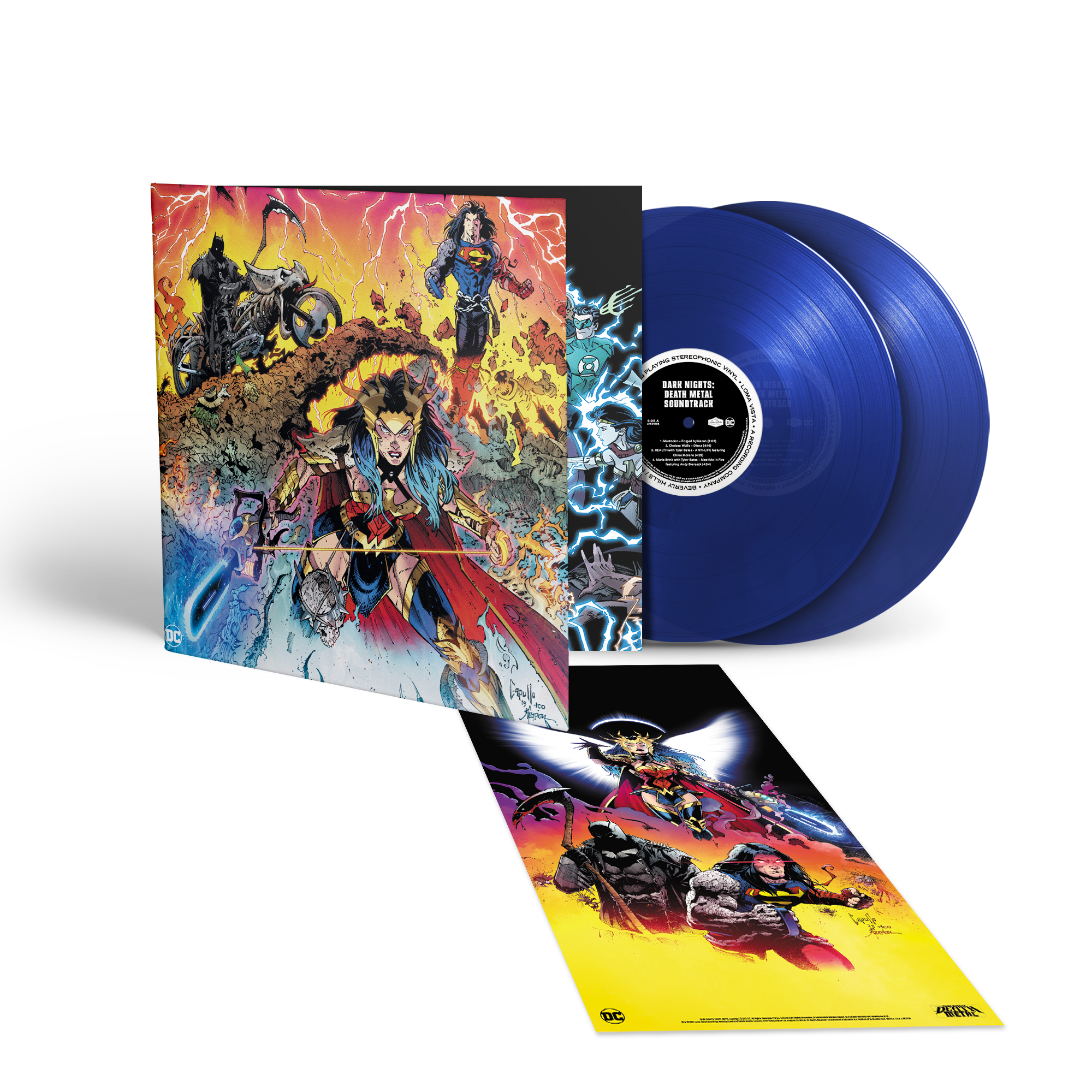 Amy: This is a compilation album, basically a soundtrack to go alongside the comics, in the DC Universe. I was reading that it was about getting musicians involved in comic reading and giving another dimension to the artwork and the storyline. It's got bands like Chelsea Wolfe, Denzel Curry, Starcrawler, Soccer Mommy, IDLES, Chino Moreno. I would have loved to be involved in something like this.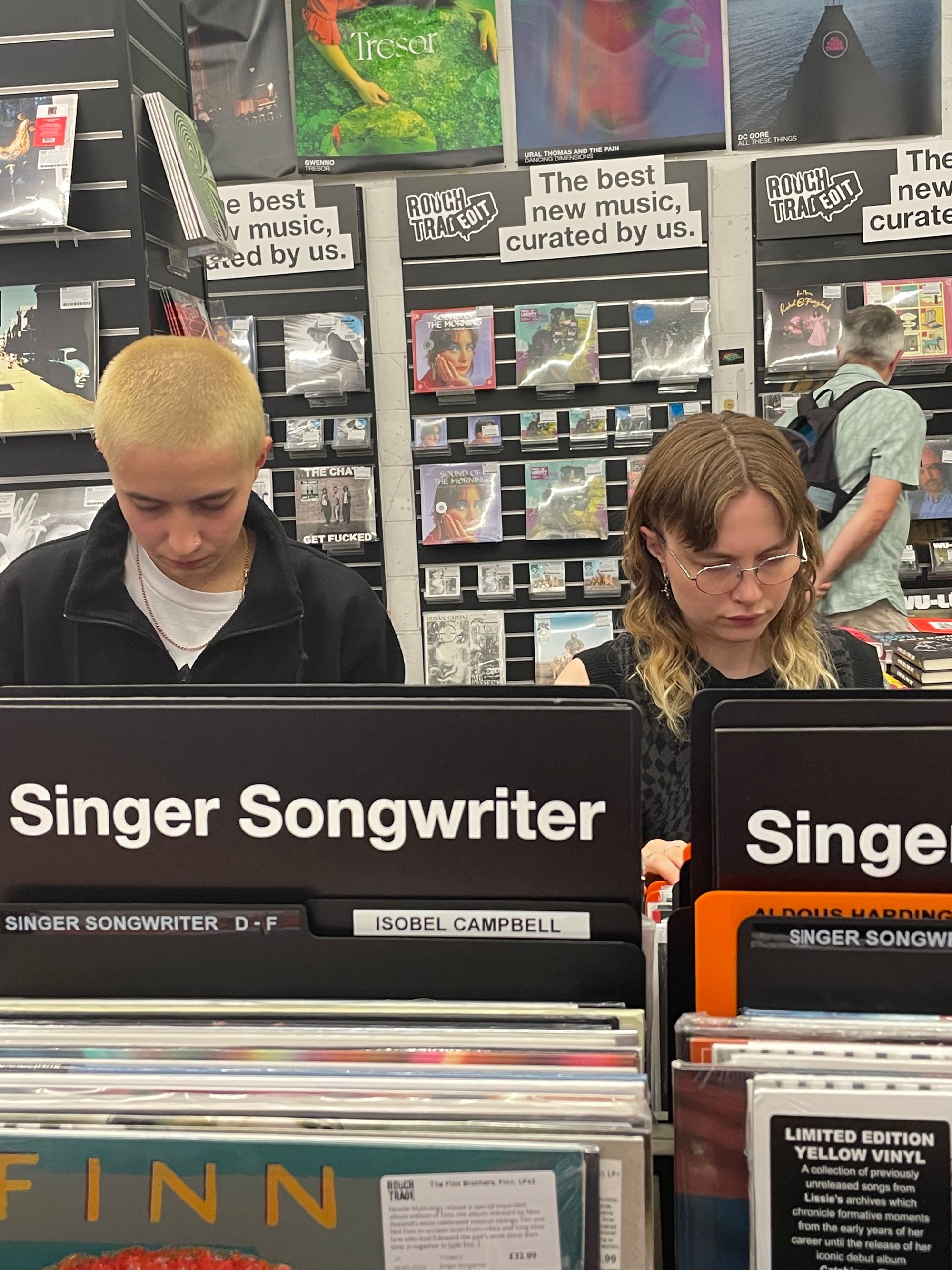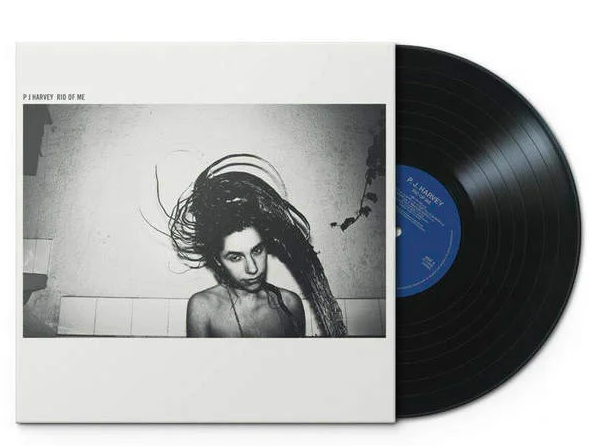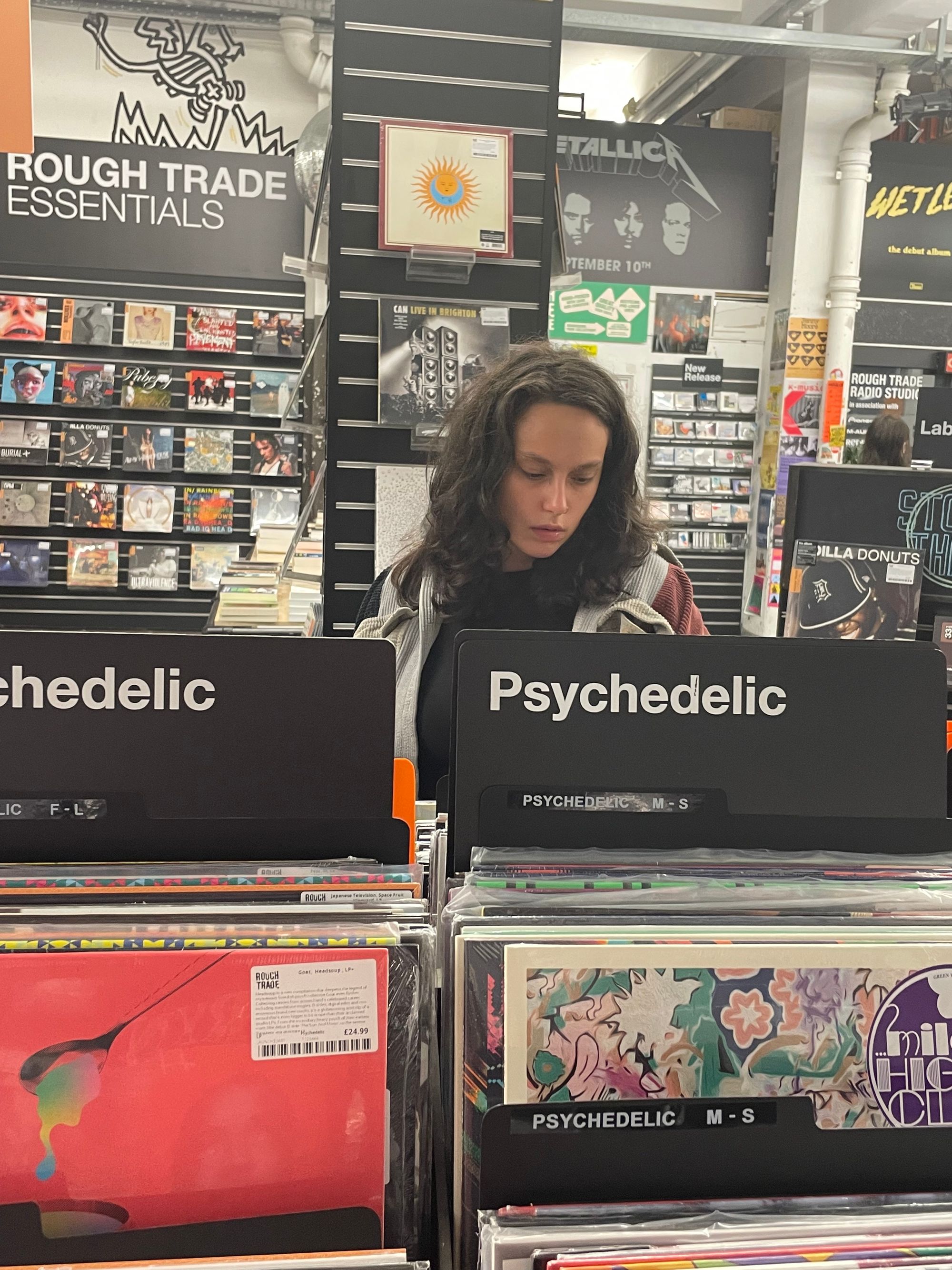 Alisha: I chose PJ Harvey's Rid Of Me. I just think it's a really dark album. A lot of the songs on there and a lot of what the songs are about are really dark and gloomy, but they sound fucking sick. Rid of Me is a really dark track, Rub Til It Bleeds, fucking banger. I remember when I first heard this album it was the first time I had heard somebody, especially a woman, do this kind of music. It resonated with me and has kind of inspired how I play music, and what else I listen to. Full of good tunes.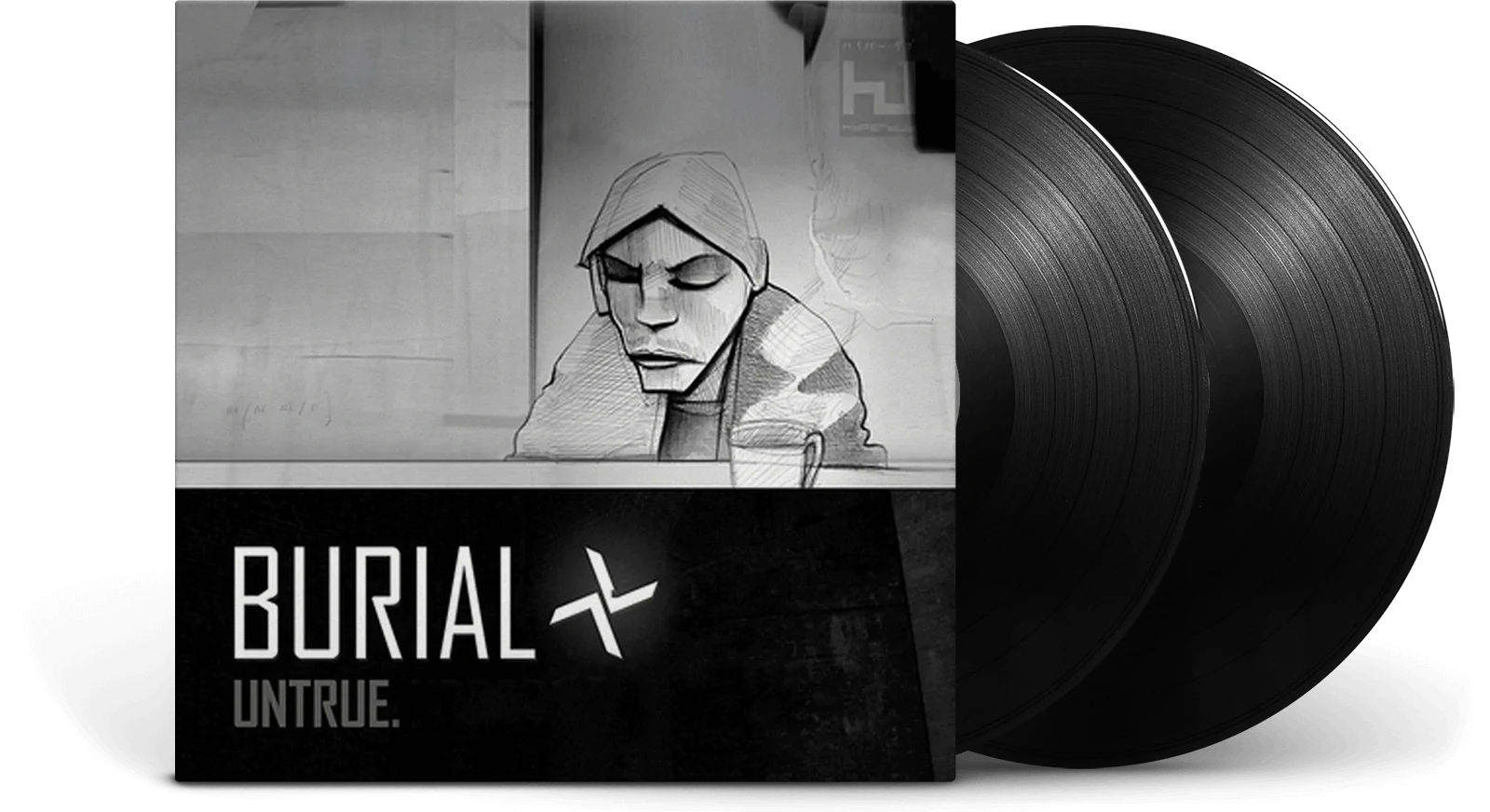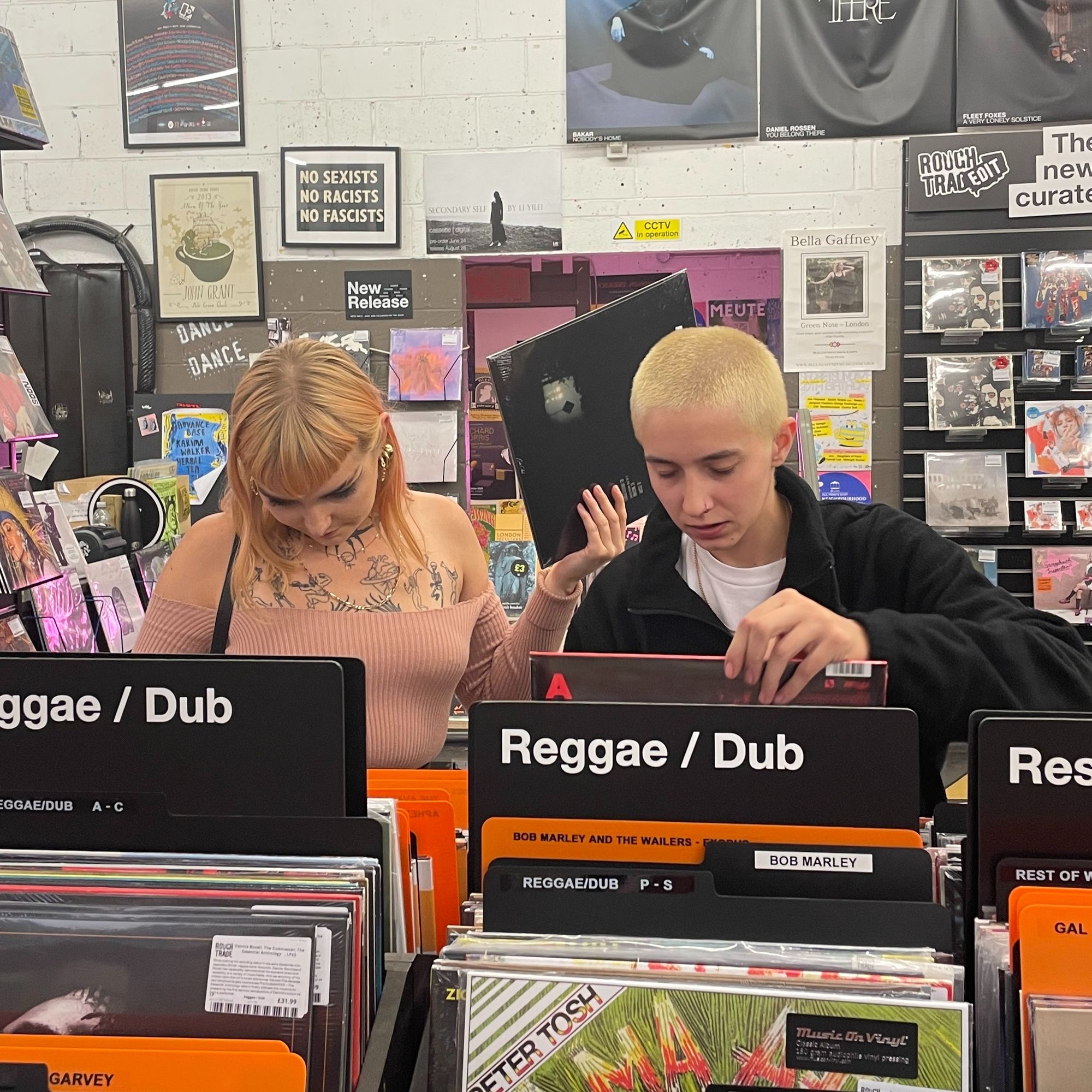 Annabelle: If you don't know Burial it's electronic music. It was between this and Aphex Twin but this is even spookier. It's just awesome. I could listen to it over and over again. Near Dark is one of my all-time favourite tracks.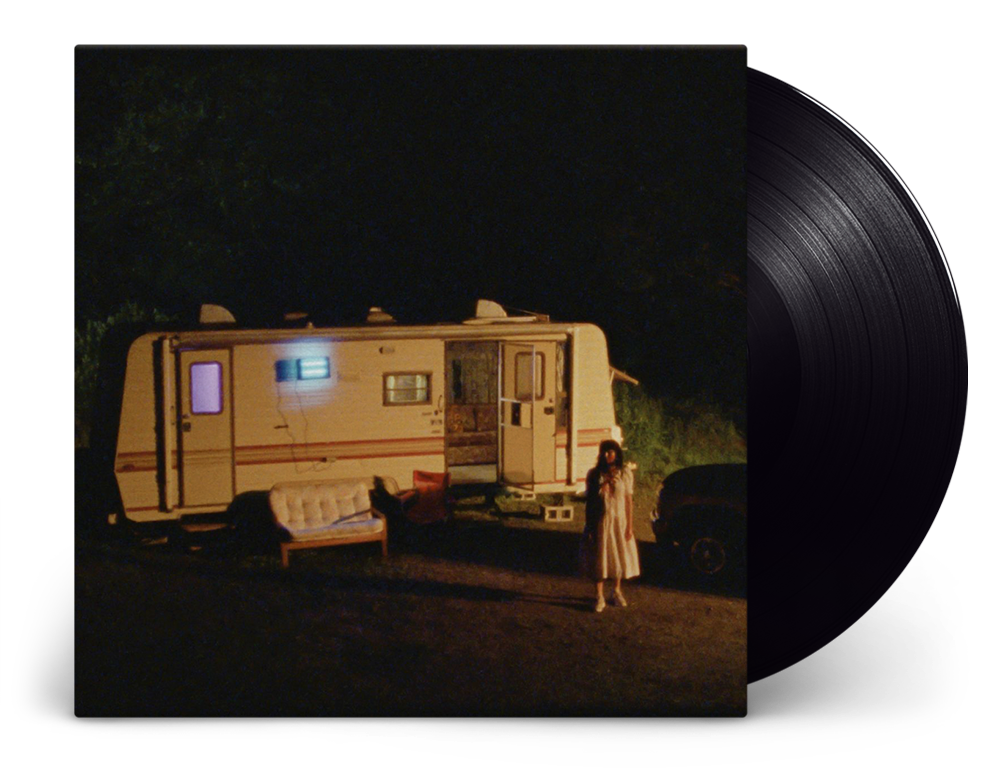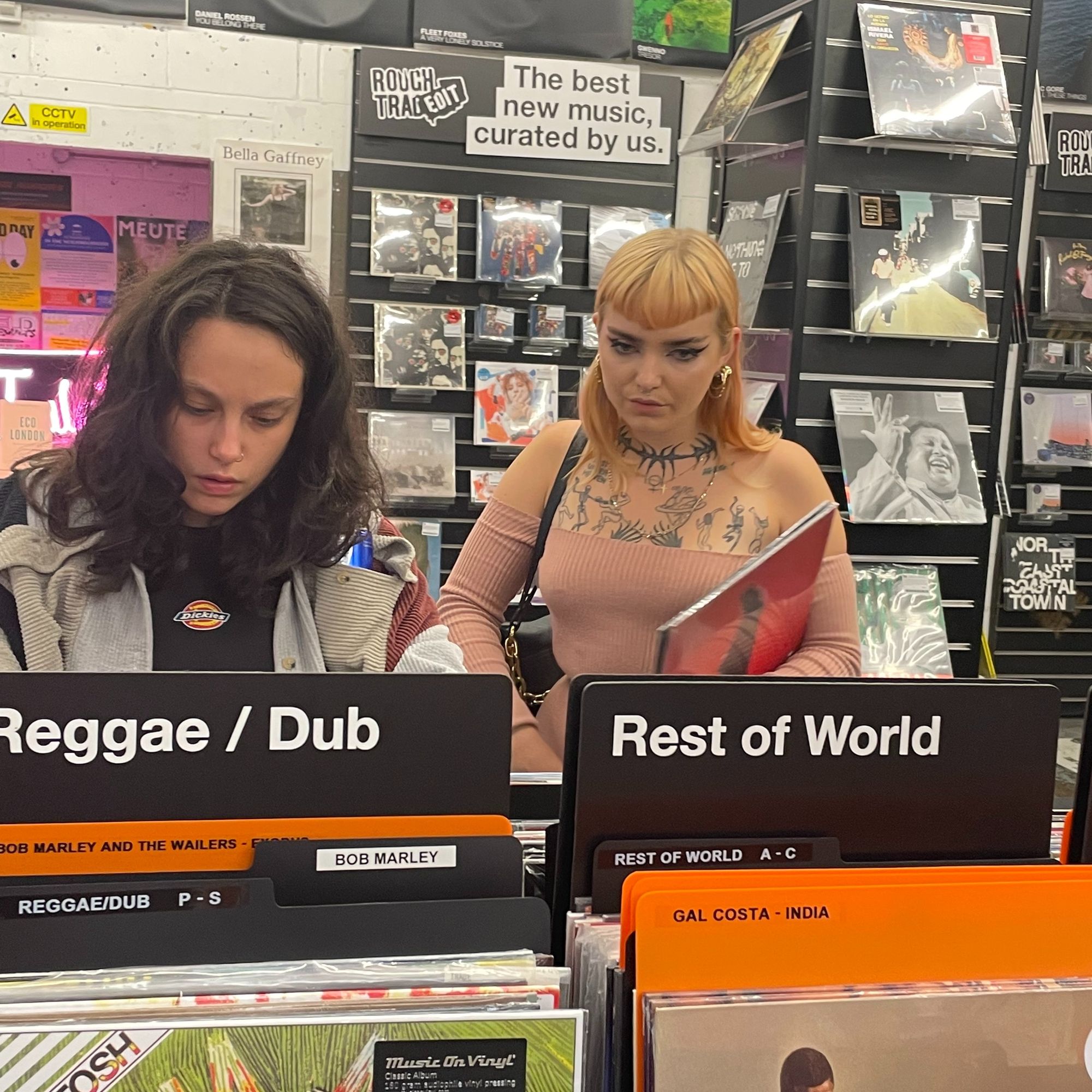 Alex: This is the soundtrack to a short film they made that featured King Woman. I think stand-alone its a great record. I just think Boy Harsher could soundtrack something like the opening scene for Blade. It's the ultimate spooky club environment. Very dark, and industrial but dancey at the same time. They are one of my favourites ever.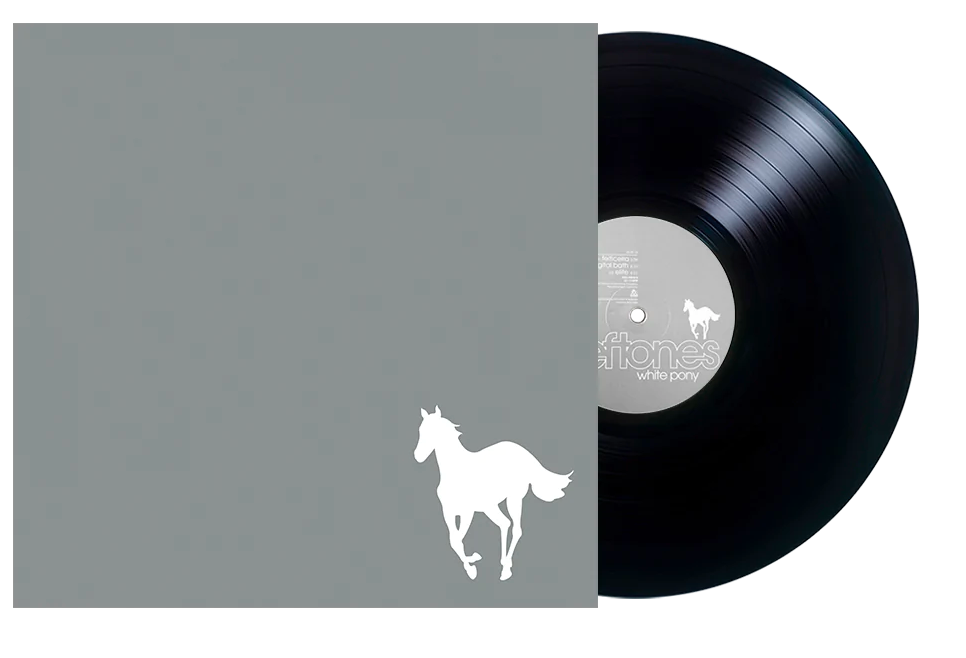 Alisha: Between us, we have gone for White Pony. We all love Deftones and we all draw a lot of musical inspiration from them. It's just fucking heavy innit.
Amy: I only discovered Deftones as an adult. For a lot of people, they are a classic that they have discovered as a teenager. We all discovered them in the last year pretty much and have been really getting into them when we were recording the album. It's nice because it's less of a nostalgia thing and more like just really appreciating what it is.