"It's just perfect... One of the reasons we worked with Victor Van Vugt on our second record was because he worked on this [Stories From The City, Stories From The Sea]."
Melbourne-based Romy Vager Group (RVG) have been creating their illuminating post-punk for over five years, releasing debut album A Quality of Mercy in 2018, before signing to Fire Records and dropping sophomore Feral during the pandemic in 2020. The band's third album Brain Worms arrives in 2023, with early opinion citing the record as their best yet.
Read all about Fire Records in our Label Focus piece dedicated to one of the most original indies and the "really lovely people" [RVG] that work there.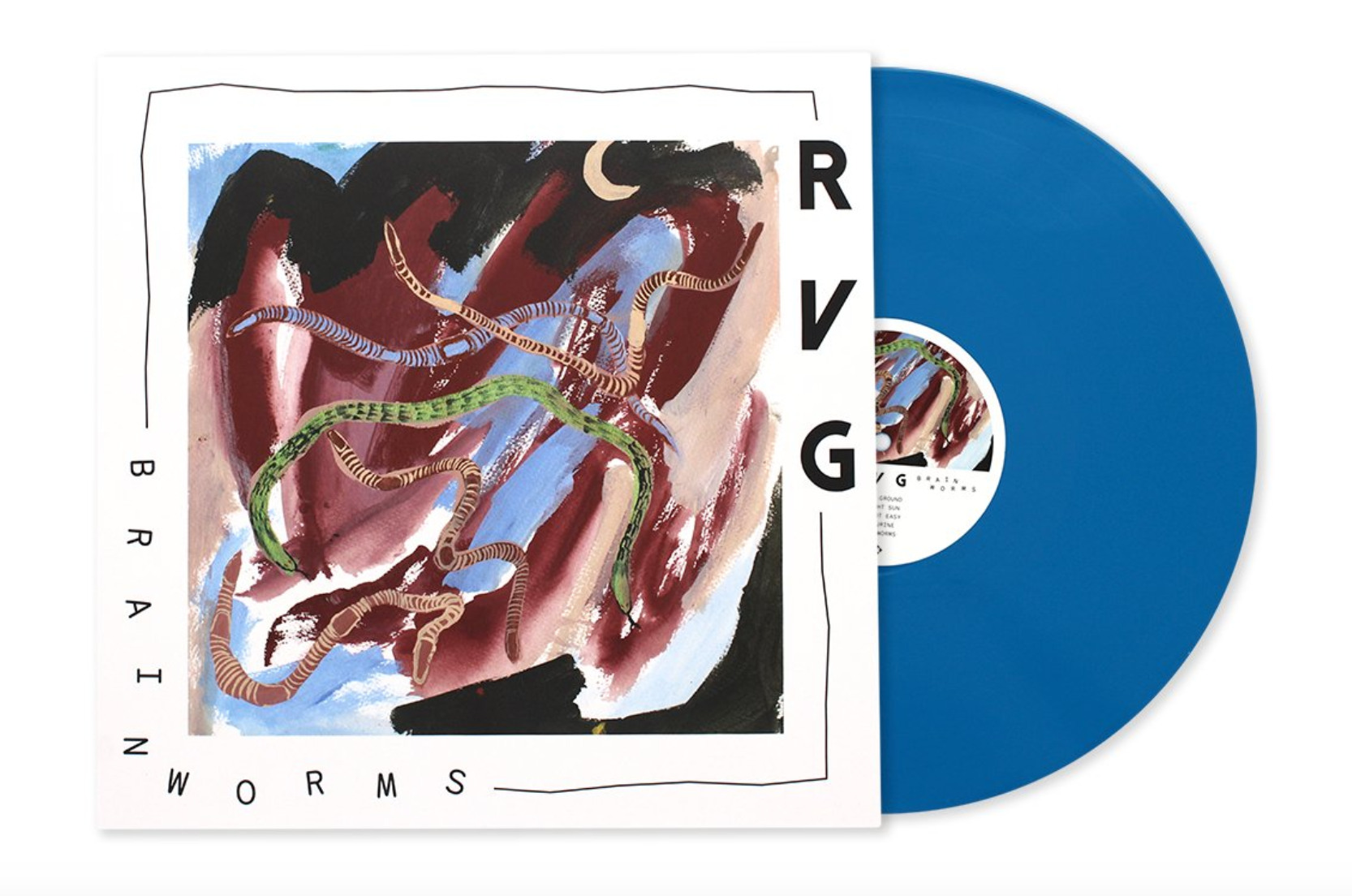 RVG - Brain Worms
Rough Trade Exclusive blue vinyl.
BUY NOW
RVG's fullest, most pristine set of songs to date and arrives in a post-pandemic world that spurned them on to take risks and delve even further into their authentic selves. As such, Brain Worms is a pivotal record for contemporary times; bright, free, adamant, optimistic.
Stopping by Rough Trade East in late spring, frontwoman Romy Vager and guitarist Rueben Bloxham had a rummage in our Brick Lane racks for vinyl albums that inspire, delight and carry personal curative qualities.
---
Romy
A marvellous record and we just did a tour with her before we arrived in the UK. I got to hear these songs every night - I think Body is one of the most beautifully crafted songs lyrically, but Crushing has fantastic everything. And, we're friends now which makes me very happy. We did karaoke together one night where I was badly singing Britney Spears songs. Also, I played a gig, a fundraiser, in 2019 which Julia also played, but she borrowed my guitar as a string has snapped on hers and I was like "Julia Jacklin is using my guitar, this is amazing."
Reuben
When we were in Lockdown, Melbourne was one of the most locked-down cities in the world (270 days) and so I spent a lot of time walking the empty streets listening to Big Science. With our new record, I was inspired by a lot of the synth tones and her use of sound effects and textural things which we took a bit from. On our song Squid off Brain Worms, we used an underwater submarine effect, a weird little texture that makes it really interesting.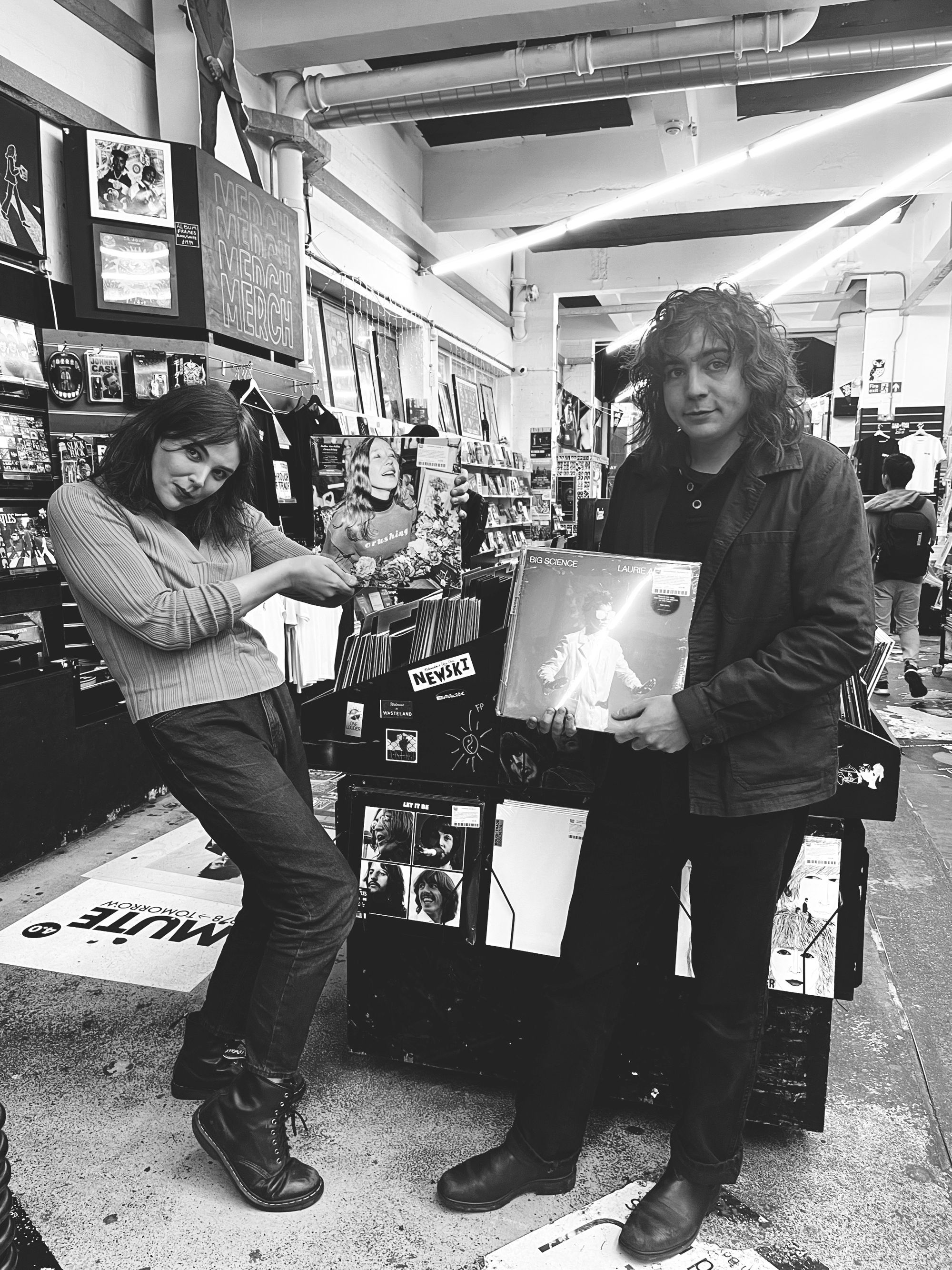 Romy
So about 7 years ago, I was in a relationship and we broke up. Our music tastes were so intertwined with each other, so I felt like everything I was listening to was sort of tainted. But I found this record, I'd never heard of it before and I played it about 3 or 4 times a day for a month, I was obsessed with it. It's a really beautiful, gentle album, so it was a good stepping stone for me to free myself a bit from angry goth music. It's also a bit of a basis of what we do as a band. We have qualities that are influenced in spirit by this particular album.
Reuben
Echo and The Bunnymen - Ocean Rain
One of my all time favourites. For my playing, I've been influenced a lot by Will Sergeant's guitar style and just their general tones. There are some all-time classic 80's bangers on this record, like The Killing Moon and Seven Seas and Ocean Rain is such a big, epic closer. It's just a perfect record. The cover is really beautiful too.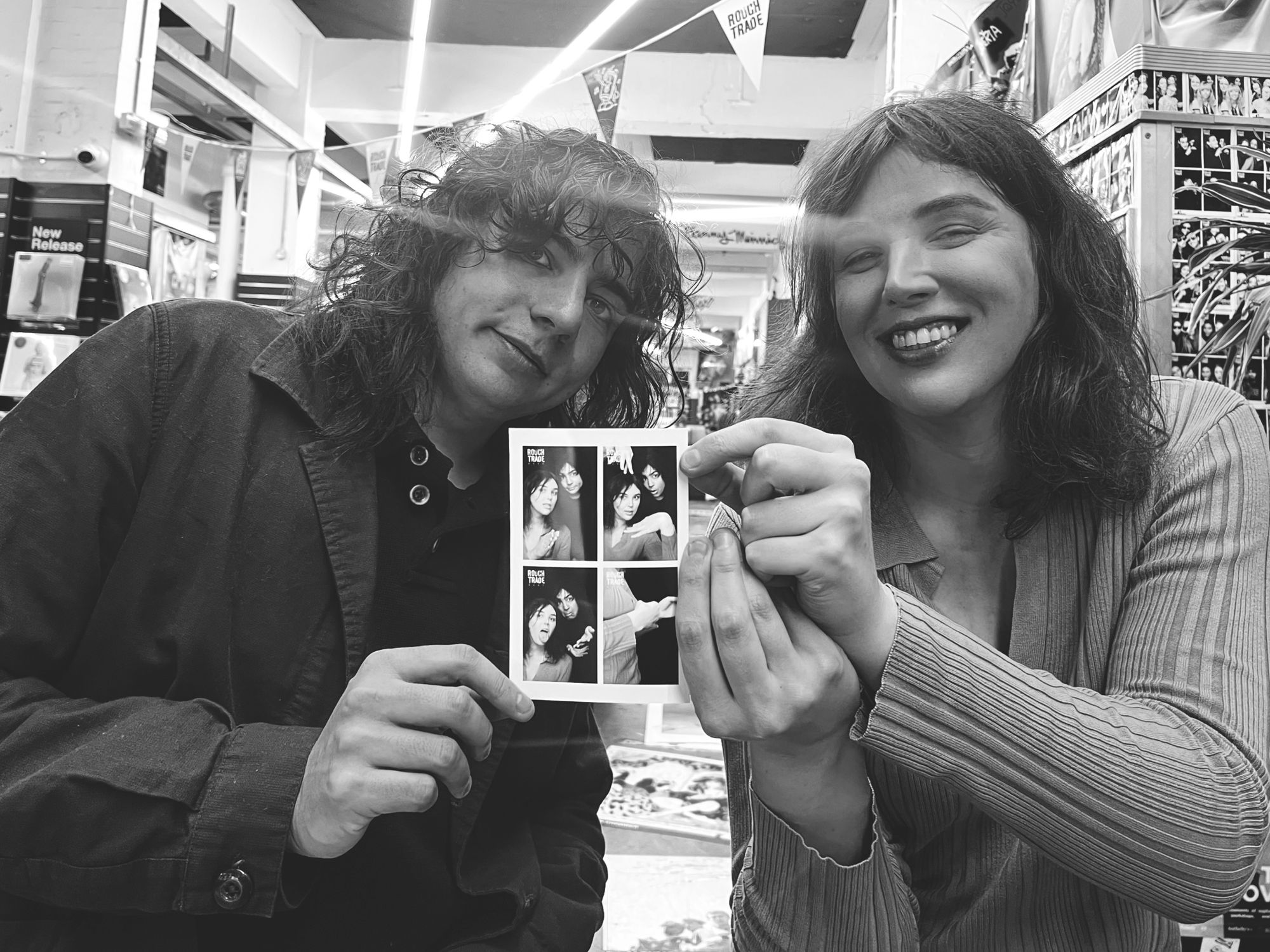 Romy
One of my favourite albums of all time. It's just perfect. I remember listening to it as a teenager and was blown away. One of the reasons we worked with Victor Van Vugt on our second record was because he worked on this. And so we were asking him questions about working with PJ Harvey and he was saying some really interesting things about how she would come home at 3am and do vocals and the band would then play over the top of it. I'm really looking forward to her new album this year.
Reuben
When we are on tour, as soon as we have days off, Romy and I will go off on big walks separately and when I go on my solo walks in cities on my own, I'm generally listening to something like Terry Riley. His stuff is pretty influential, ambient, minimal composition. And again, he uses beautiful synth tones and amazing vintage gear, like this album is from 1969 and feels so ahead of its time. Terry-ble cover though.