"I am attracted to commercial pop songs. I think they are the hardest to write. It's kind of easy to write an abstract art song. Try and write a number one, that's when it gets hard."
Photos by James Potter

Always pushing forward, the relentless creativity of Lawrence (formerly of Felt, Denim and Go Kart Mozart) has piqued the curiosity of many popular and indie music fans, since his arrival on the scene in the 1980s.
With Felt's signature jangly pop style influencing the likes of Belle and Sebastian, Tim Burgess and L.A. band Girls, Lawrence's various incarnations can be described as cult indie, yet the underground legend's real drive has always been more simply, to make the perfect pop song.
The mononymic pop maverick's singular vision continues under latest moniker Mozart Estate. An elevation of Go Kart Mozart, Lawrence continue to embrace full-blown pop sensibilities, introducing Pop-Up! Ker-Ching! And The Possibilities Of Modern Shopping. Musically upbeat yet thematically gritty, Lawrence's well-polished shiny 70s pop sound is brought into the now, informed by the politics of today with astute commentary on the cost of living crisis. Moving away from the idea of Mozart as a B-side band Pop-Up Ker-Ching is set to be a full-blown full-length pop masterpiece.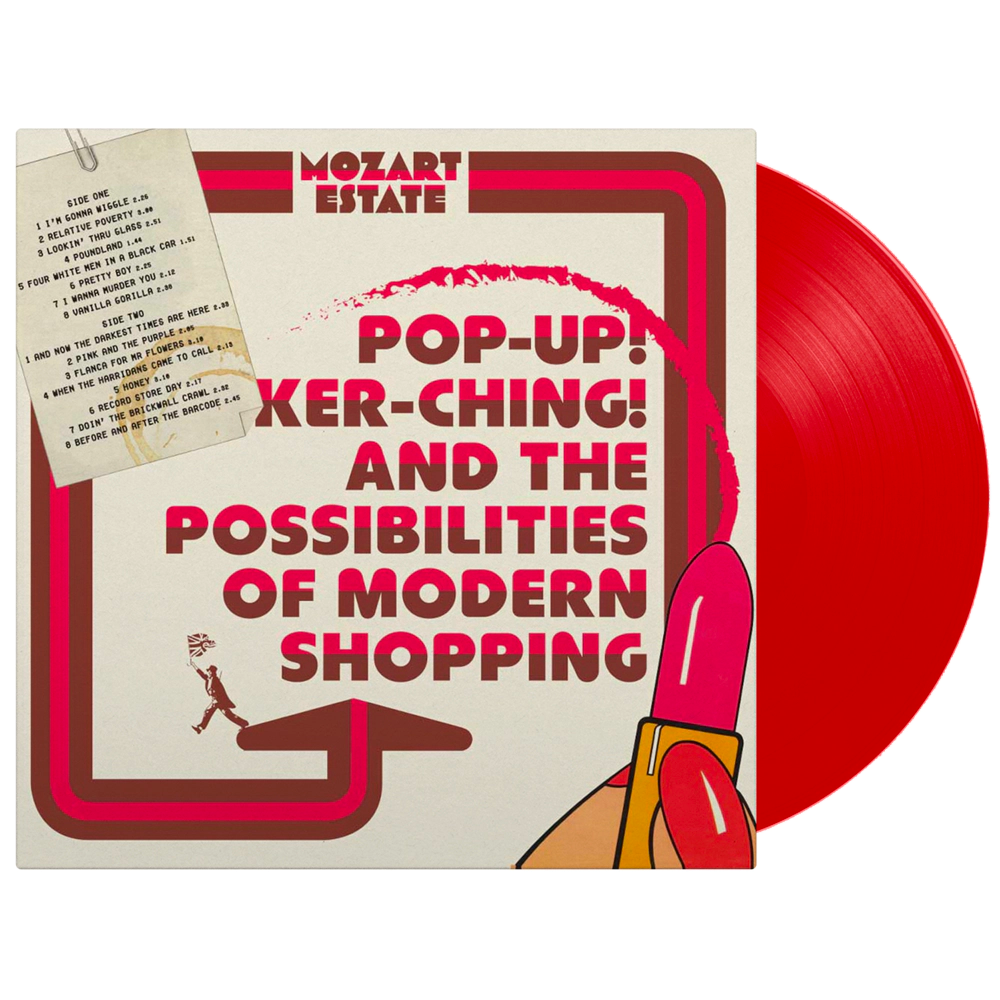 Mozart Estate - Pop-Up! Ker-Ching! And The Possibilities Of Modern Shopping
BUY NOW
In celebration of Lawrence's compelling new collection, we invite the Mozart frontman and Rough Trade East regular down to the racks for an in-depth dig, an activity that Lawrence is more than familiar with as a physical release purist, who primarily finds new music in store or magazines, rather than online. Catch the man himself in conversation and signing the new album Friday 27th.
"I look at the cover first of all and think that looks interesting. Or I read in a magazine, something about somebody and that will set me off. It doesn't have to be a great review it might be something they have said in an interview. It sets me off on a trail and then I might go and buy the CD or vinyl."
---
Discussing the idea of reinvention, a lifelong love for pop and his dreams to work with Charli XCX, Lawrence walks us through the musical mindset behind Mozart Estate.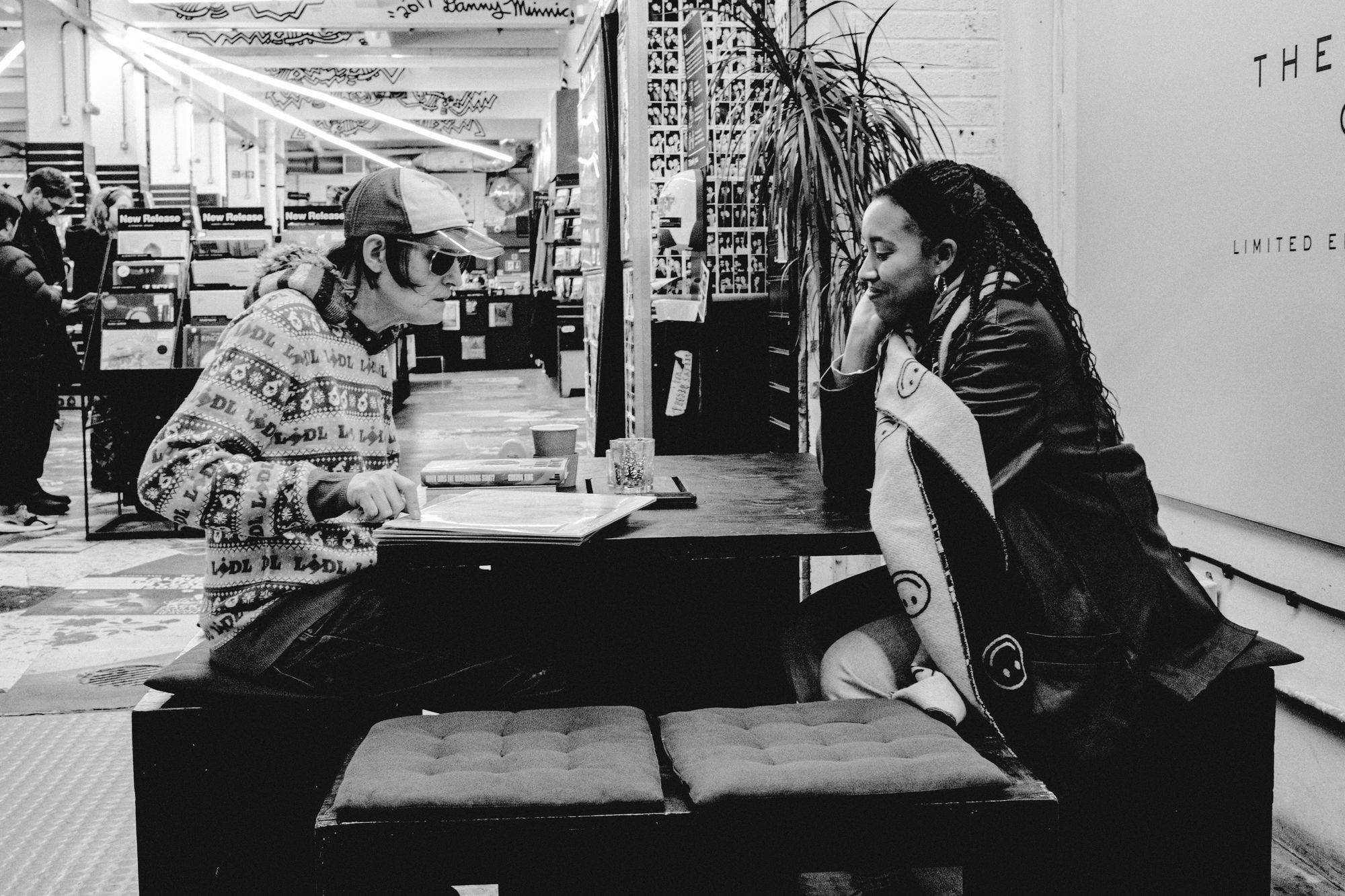 I found it very difficult today, I could have picked 100 records. But today I thought I'd go for the more modern records. Things that I have been listening to lately, or what I call lately, the last 5 years or so.
First of all, I have picked Charli XCX, How I'm Feeling Now. It's an amazing cover to start off with. I like the way she presents herself. I went to see her live at Ally Pally in the summer. She put on an amazing show. There was no band. The music was on a backing track. The choreography was incredible. She danced for two and a half hours nonstop! I'm a really big fan of Charli XCX, I would love to write a song with her. It would be great if we could do something together, that's my ambition.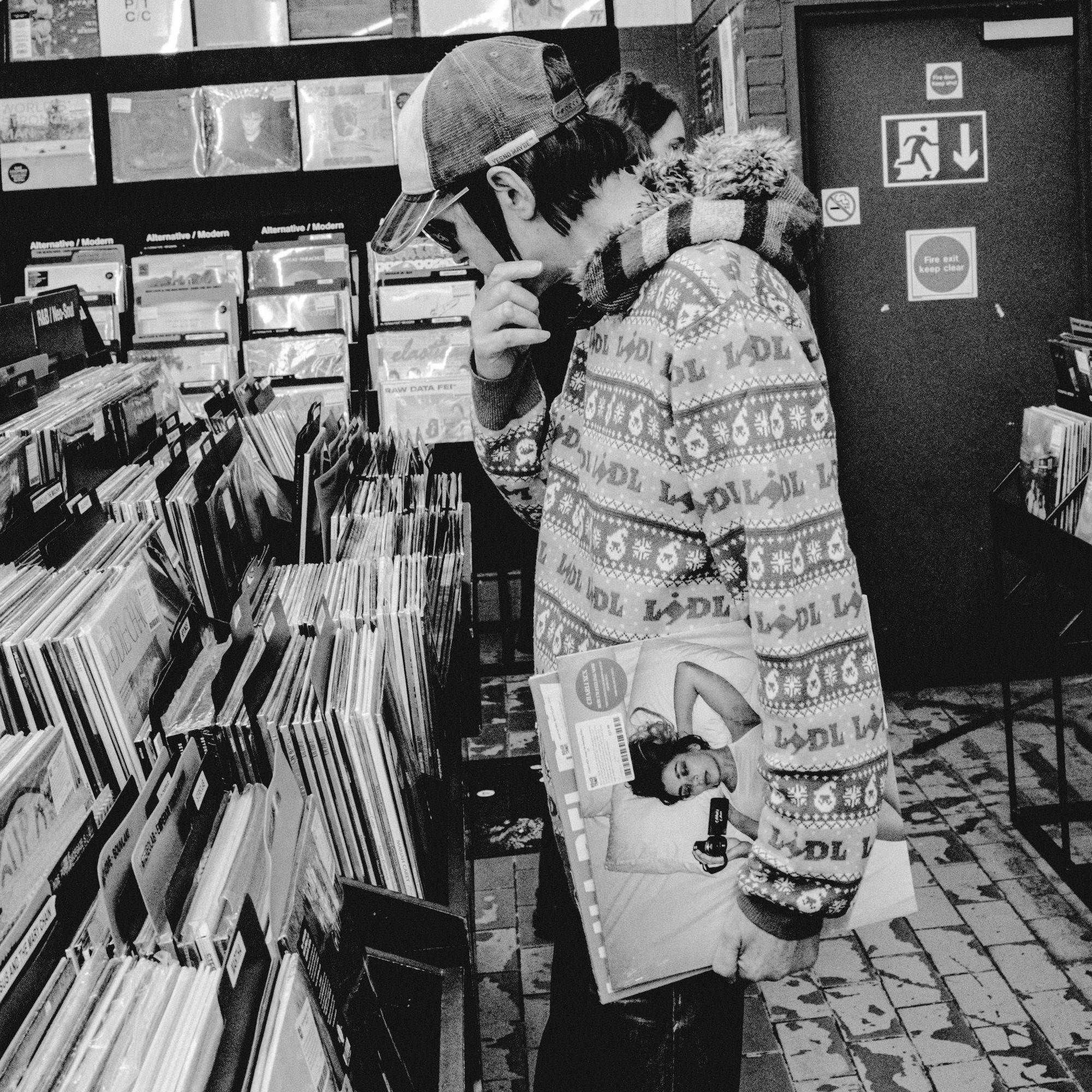 The next one I've picked is Lana Del Rey. I am very happy if people want to reinvent themselves. If they want to leave their boring life behind I'm up for it and I'll go along with it. If she's not called Lana Del Rey on her birth certificate, that doesn't bother me at all. Lana Del Rey is such a great name and the image is perfection. Even when she did an advert on TV it was like a Hollywood movie. She is one of those artists who does it all and does it really well.
She presents herself in a way that is still mysterious even though she is world famous. I find that really attractive. To retain dignity and a sense of self, whilst still being world famous.

This is her debut. I like all of her records but this one in particular. It's a real pop album. The others are good but they are more reflective and move at a slower pace. Born To Die has got lots of pop songs! I am attracted to commercial pop songs. I think they are the hardest to write. It's kind of easy to write an abstract art song. Try and write a number one, that's when it gets hard.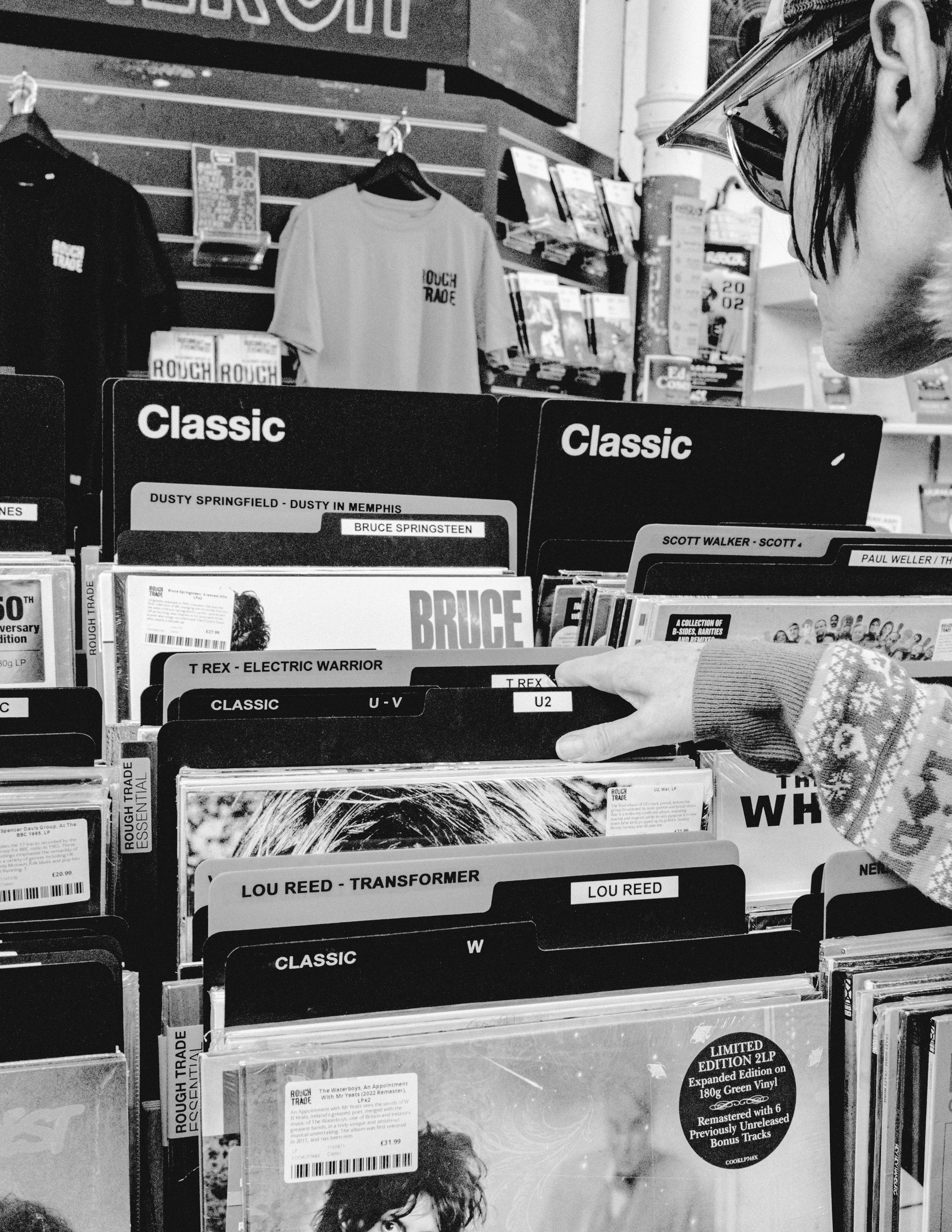 I love the cover. Such a beautiul polaroid. I like the fact that she's world-famous and yet she's chopped the last bit of her head off. I think that's very brave. I also like the fact she's simply written her name in a felt pen, something similar to a sharpie. She moved into the pop world from a country-based stance and this move worked really well for her. For me, Shake It Off is the best song of the last ten years. Lana Del Rey's Video Games is the best song of the ten years previously. Now it's Shake It Off!
What I love about Taylor Swift, Lana Del Rey and St. Vincent is that they all work with this guy Jack Antonoff. A lot of the records which I love he has produced. I did not know of him until I bought these artists' LPs. I like things when they all come together and it's tied up in a neat bow. I like that. I don't like any mess, any chaos in the world. With music I am listening to, I like things that can kind of come together, nice and neat. You can see that with these particular records.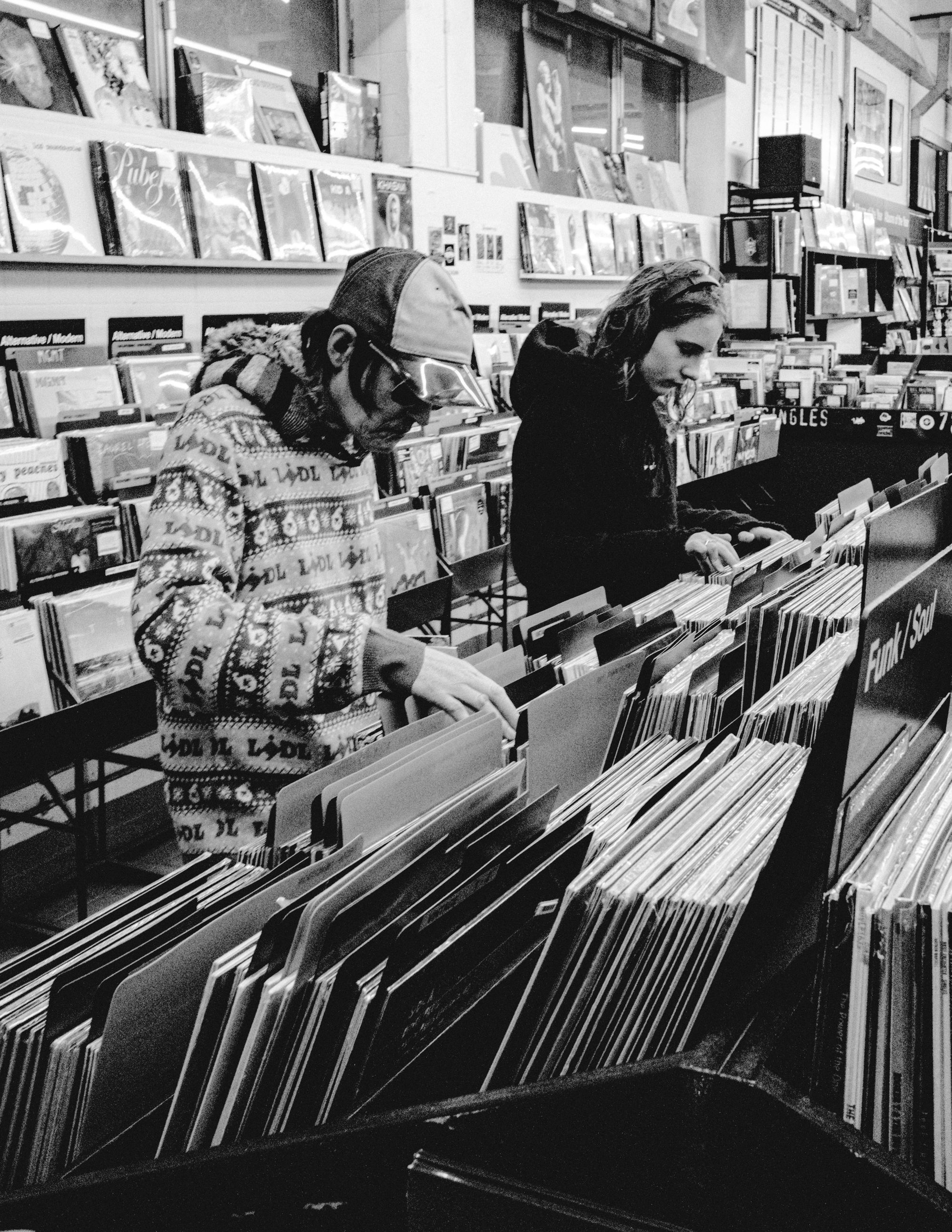 I have owned a couple of secondhand versions of this record in the past. They are always knackered and always stepped on and the cardboard is bent and the vinyl is scratched! I guess they have been played a lot. Late last year Neil brought out a new version of Harvest and he made it the ultimate copy. It's mastered from original analogue tapes. He has put a lot of effort into the sound of it so it's worth me buying this particular version rather than another second-hand one.
They have sourced this card, I don't know how they have done it but it's not like any modern cardboard! They have made it look old. I am really interested in how records are packaged. I noticed it with my new record, the cardboard is almost half the thickness of a record from the 70s!
It's really lovely to see in this day and age a nice, thick, chunky, old-style cardboard. I'd love to know where they got it from. I'd buy a big roll of it and put it in my living room, ready for my next records!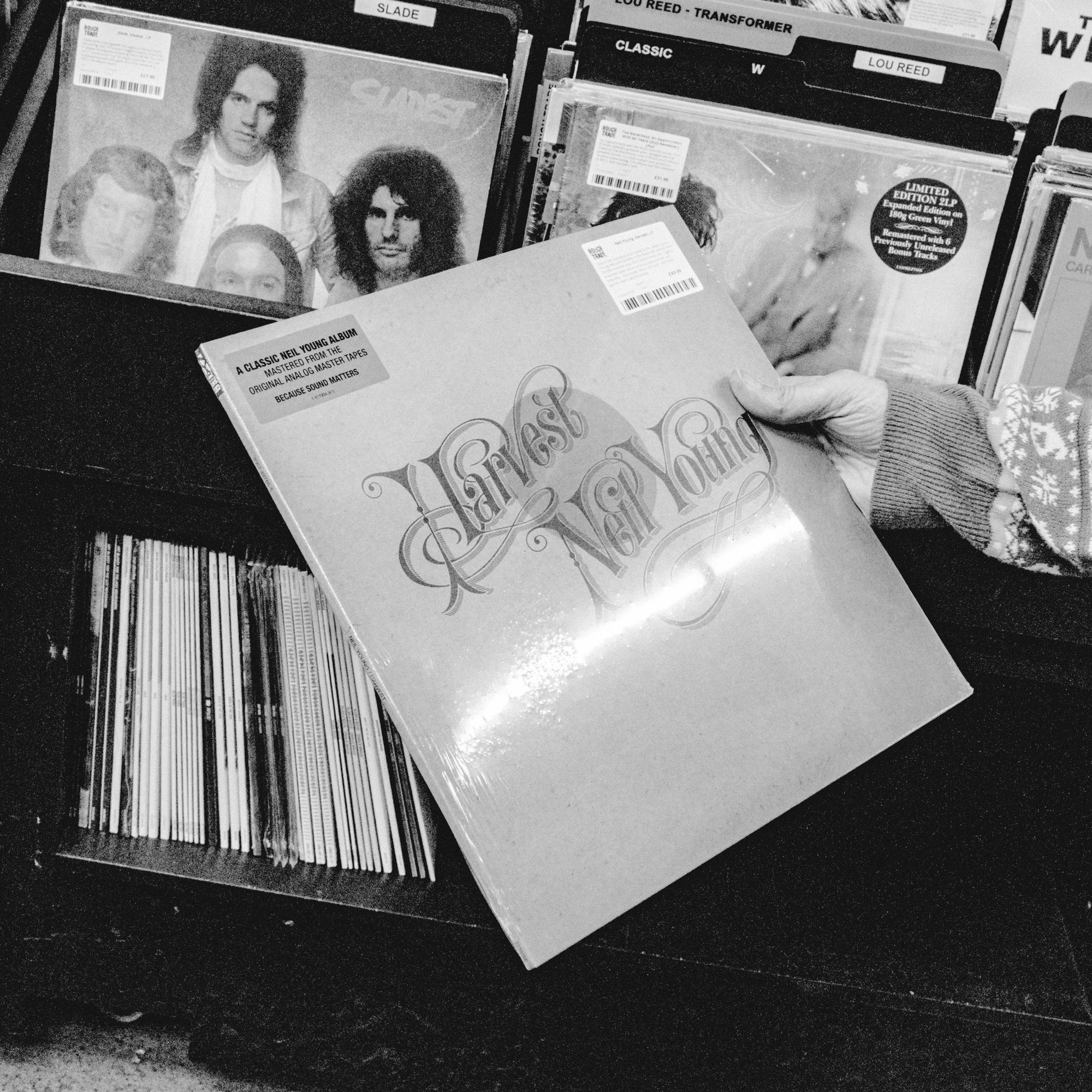 I'm picking a couple of books because Rough Trade East have an amazing book section. I come in and browse all the time.  In fact, it's the best book selection in London.

This book has just come out. This is a girl who we know as Dorothy. She made a record on Throbbing Gristle's label, Industrial. I only know her from this one-off single which was a 7" in 1980. I was a teenager when this came out. It was made with one of my favourite musicians Alex Fergusson from Alternative TV. They were one of my favourite punk bands. Nobody knew anything about her, she was a complete mystery. Who is Dorothy - where does she come from - what does she do? There was no information in the music papers. Then a few weeks ago this book came out and finally we had a chance to find out all about her. She had a lot to do with the punk movement, which is something I am fascinated by. I am never bored of reading about those times. Any book that references the punk days, especially London in the late 70s, is great for me. This is a person I knew nothing about, so she's worth investigating.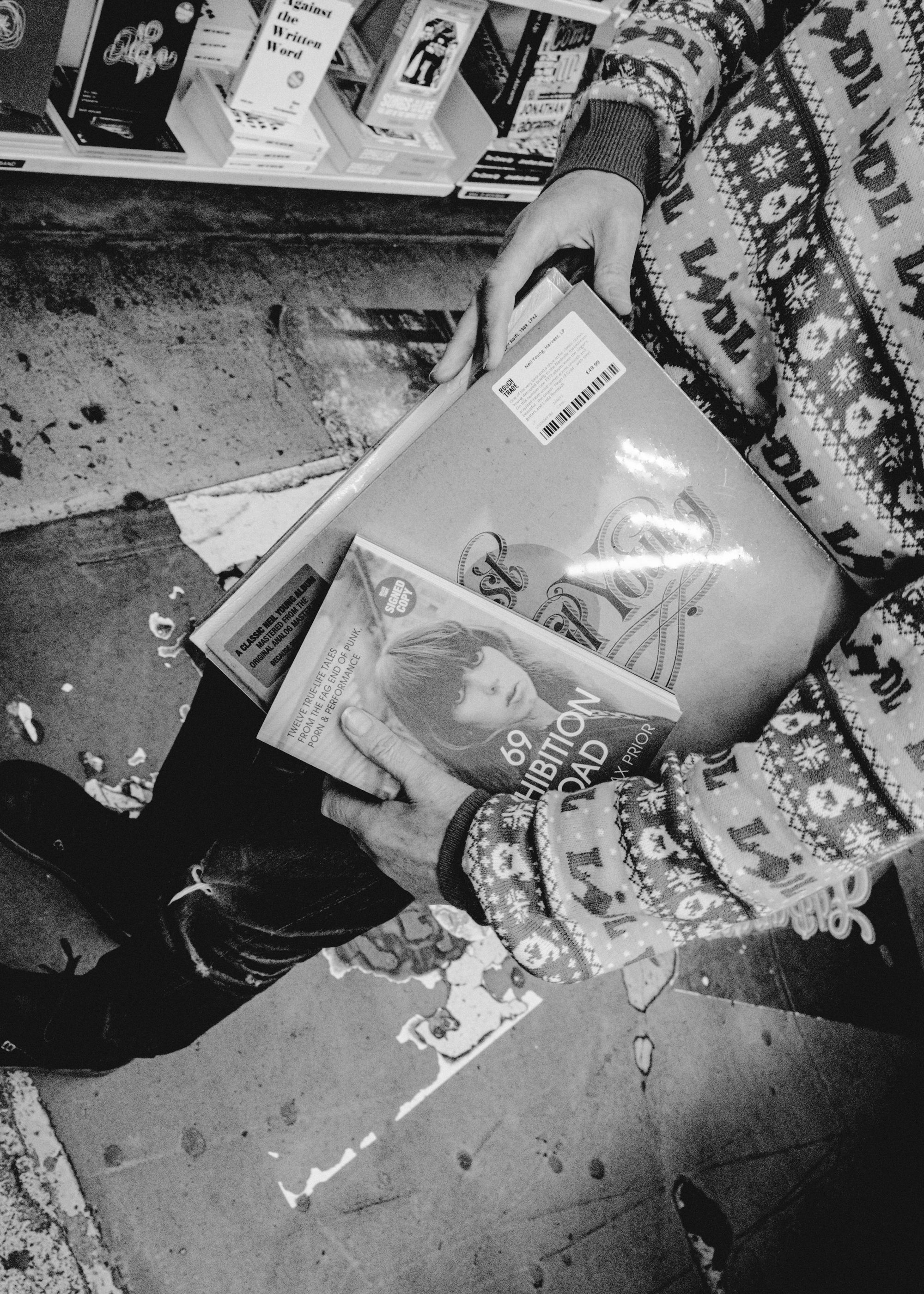 This book came out last year. World of Twist were a band from the early nineties. A band who were very image conscious. They cared about the presentation of the band in photographs and videos and in their live shows. They had crazy props when they played, which must have been hard to transport around. I always think about this! How do you shift stuff from show to show when you don't have any money? They went to great lengths to make sure their presentation was tip-top.
They are a fascinating band. The singer committed suicide some time ago, so it's a band that won't reform. They belong in a certain part of history. The early 90's Sheffield / Manchester scene. If you haven't heard them they are worth investigating. They only made one LP but like some bands that are really astonishing, they mucked it up. The production was really bad. They would have made a huge impact if they had been produced by the right person. Sometimes you choose the wrong guy! So now the guitarist, who is amazing, has written his version of their story. It's well worth finding out about them. Liam Gallagher is a fan - he's covered one of their songs! They never made it into the mainstream which is sad because they were made for it!