"In our own music, we start on the computer. But it's when we actually play the songs, that's when we make them more punky. And more human. I think Daft Punk do that better than anyone else."

Joining us for the next instalment of our Shoplifting series are London-based band Home Counties, who stopped by Rough Trade East just ahead of their upcoming show celebrating the release of their splendid second EP, In A Middle English Town. Dancing guitars and a wry brand of synth fuelled post-punk, the new 12" propels the band to the forefront of the UK's post-punk boom, reflecting on the state of Britain, in all its nostalgia.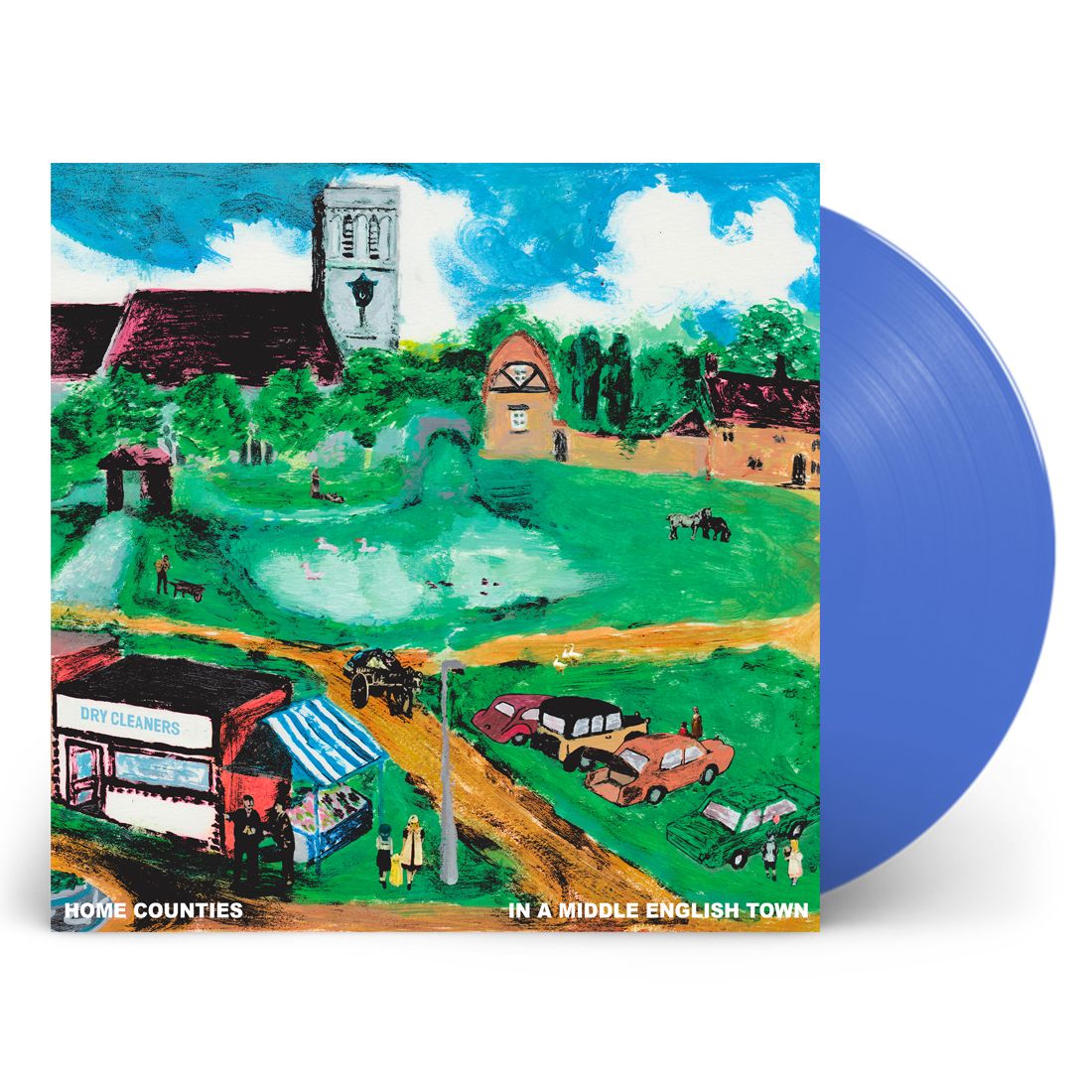 Home Counties - In A Middle English Town
Rough Trade Exclusive Middle English sky blue vinyl.
BUY NOW
Formed in Bristol and now residing in East London, bonded by their mutual upbringing in England's quainter towns, we meet Barn (synth/vocals), Bill (bass and backing vocals), Conor (guitar and backing vocals) and Will (guitar and vocals) from the rising post-punk outfit.
Ahead of their first ever Rough Trade in-store, the band abandon the hunt for village loot in favour of pilfering the Rough Trade racks, for their favourite albums and picks which influence their genre-bending sound.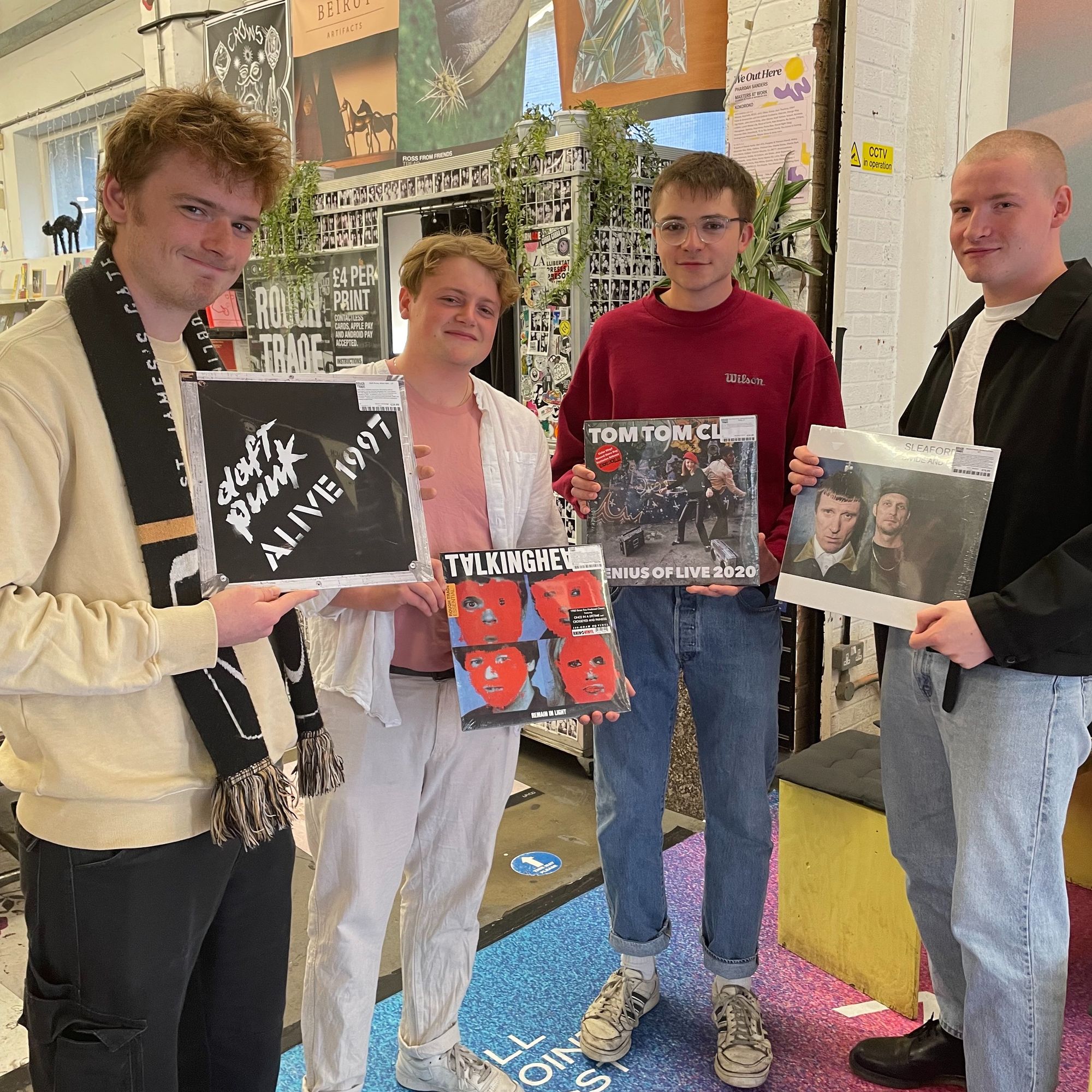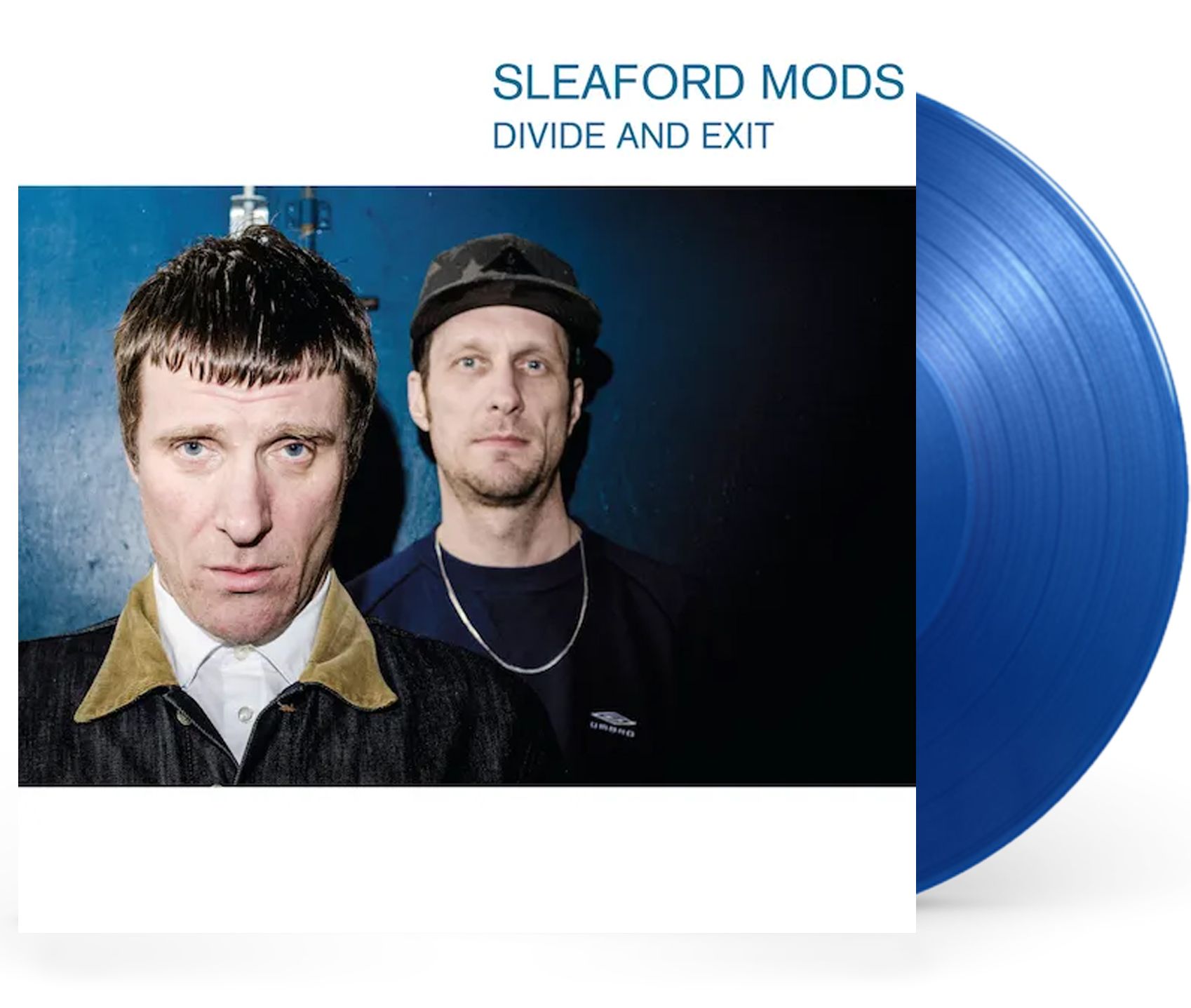 Barn: I consider this album a modern classic of post-punk music. I think we take a lot of inspiration from the comedy and spoken word.
"I think this is the very first time I've heard it being done in a very comical way, without losing any of its 'punkness'."

This album to me is very particular because of the drum sounds on it. It features a lot of drum machines and the way the guy plays them live, he just stands there and has a beer which I think is hilarious. They have so much energy in their sets too. The tone of his voice is very particular, it's a very visceral album, it's so re-listenable, that I haven't stopped playing it.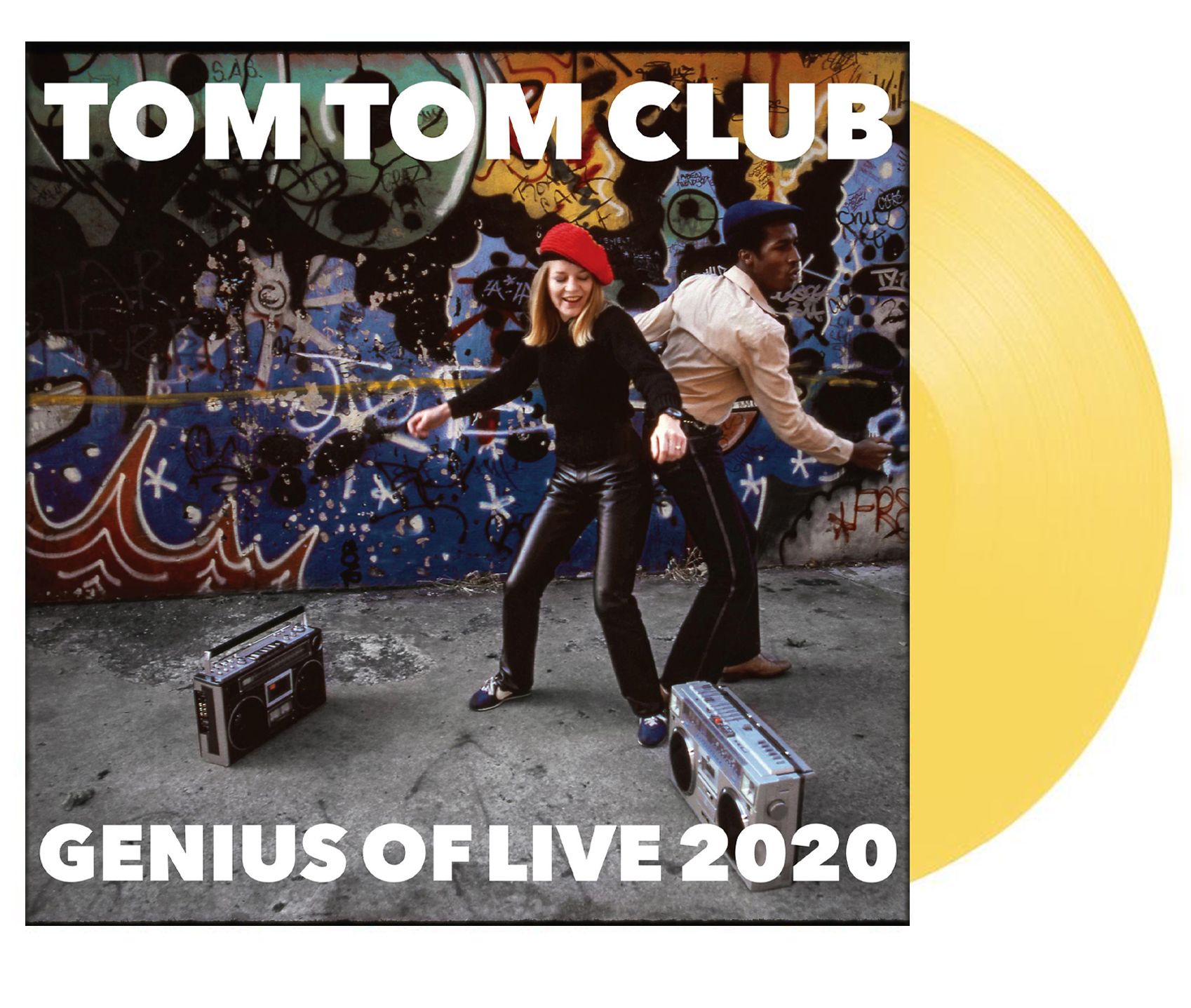 Will: I've chosen this record because I know of the classic song. I got into Tom Tom Club through Talking Heads, I think they're great and look for much more of a pop sound. From reading Chris Frantz's, (drummer in Tom Tom Club) biography it's clear there was a lot of hostility about Talking Heads and being sidelined and the feeling that Talking Heads is just David Byrne. But listening to Tom Tom Club you realise it's a much bigger picture, there's a lot more of a collective, creative process going on. When we got to making our EP, I feel like we had a lot more of a collective writing experience and also we were at the poppier side of post-punk, having a lot of interesting synth work on this album blended by drum machines and low drums. It's a great sounding record.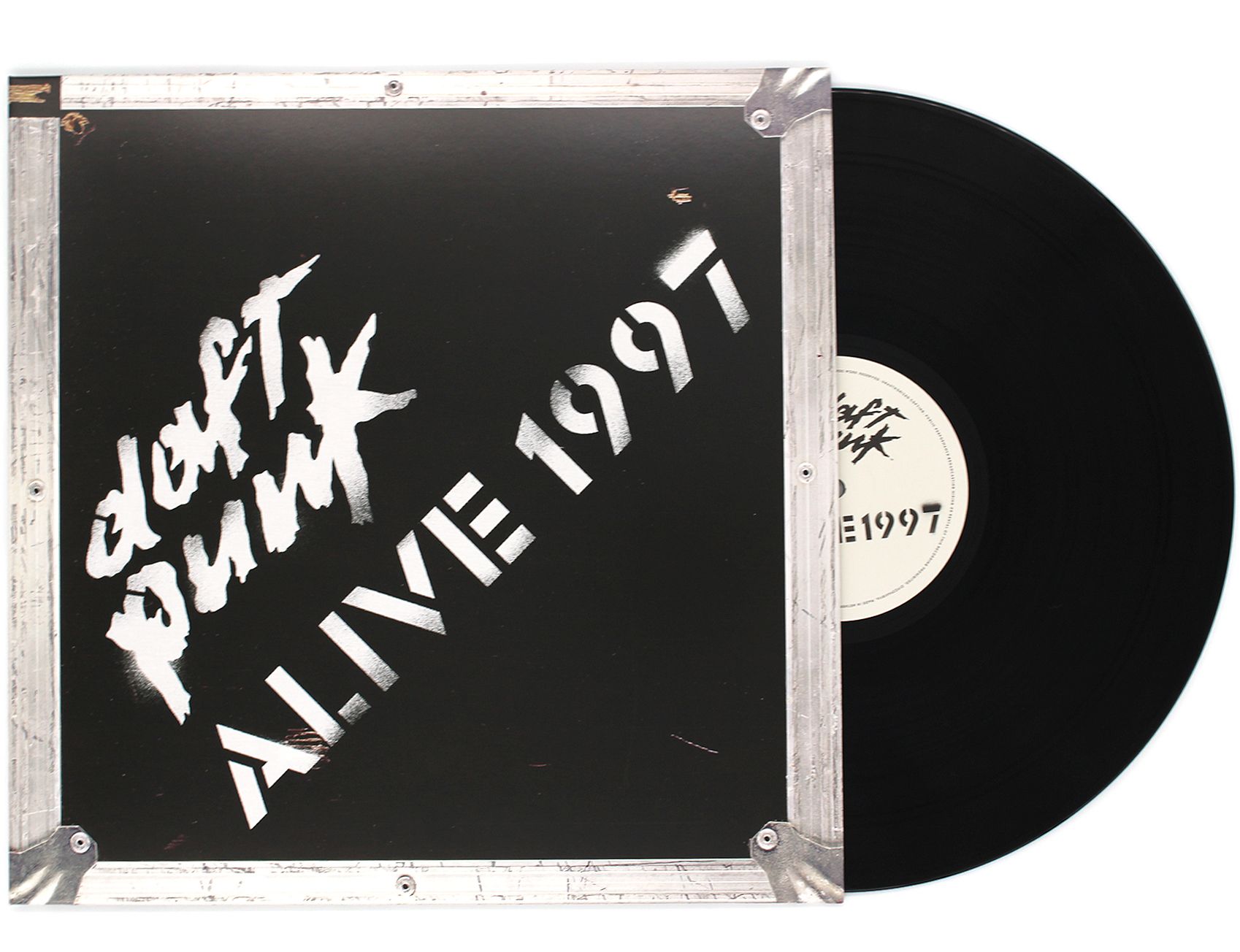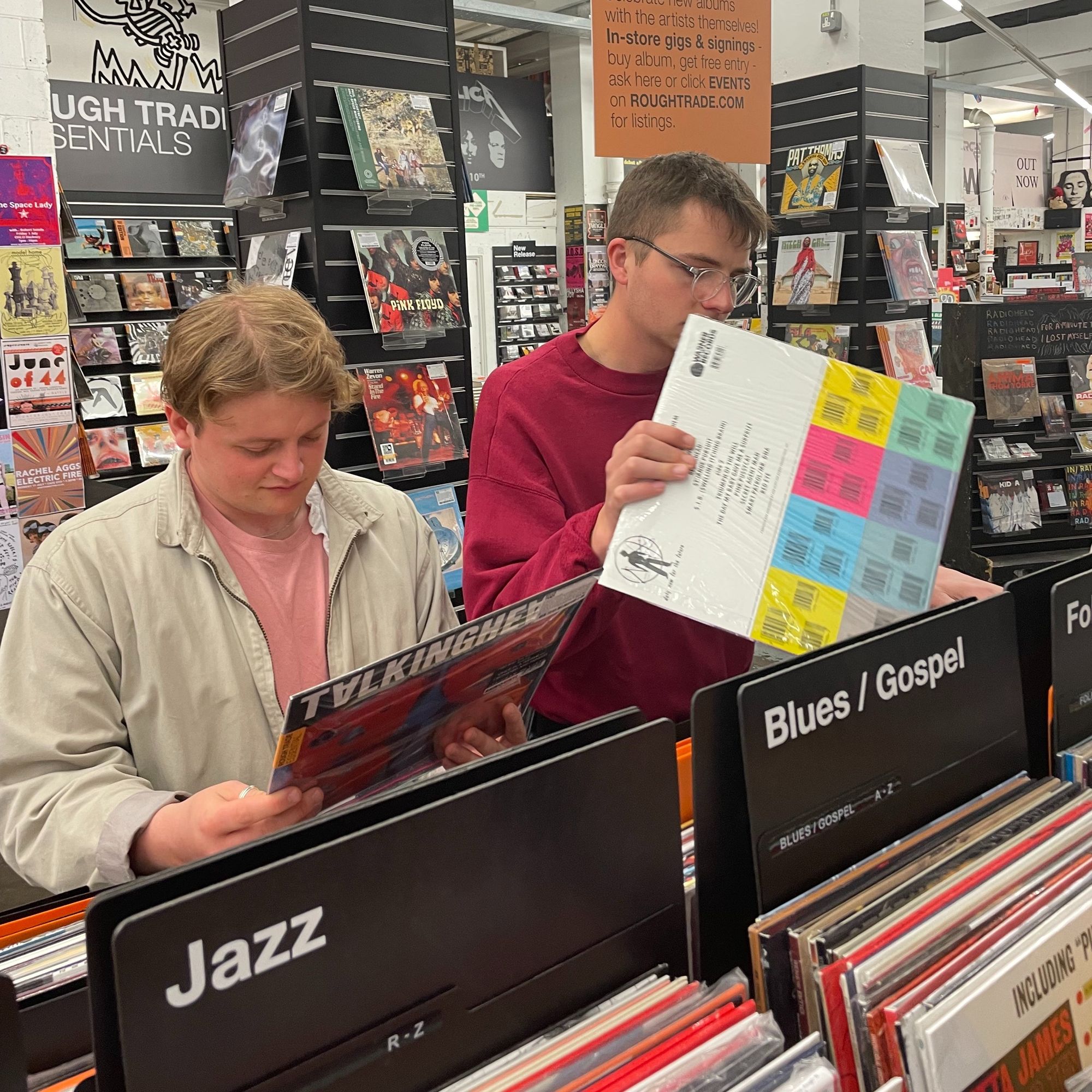 Bill: This is a live album of Daft Punk playing the songs from their first album Homework. Daft Punk are artists who combine electronic with more punky elements. You hear this on their records but where they really shine is on their live sets. They manage to make this electronic home-produced music, really visceral, energetic and then amp-up the punkiness. In our own music, we start on the computer. But it's when we actually play the songs, that's when we make them more punky. And more human. I think Daft Punk do that better than anyone else.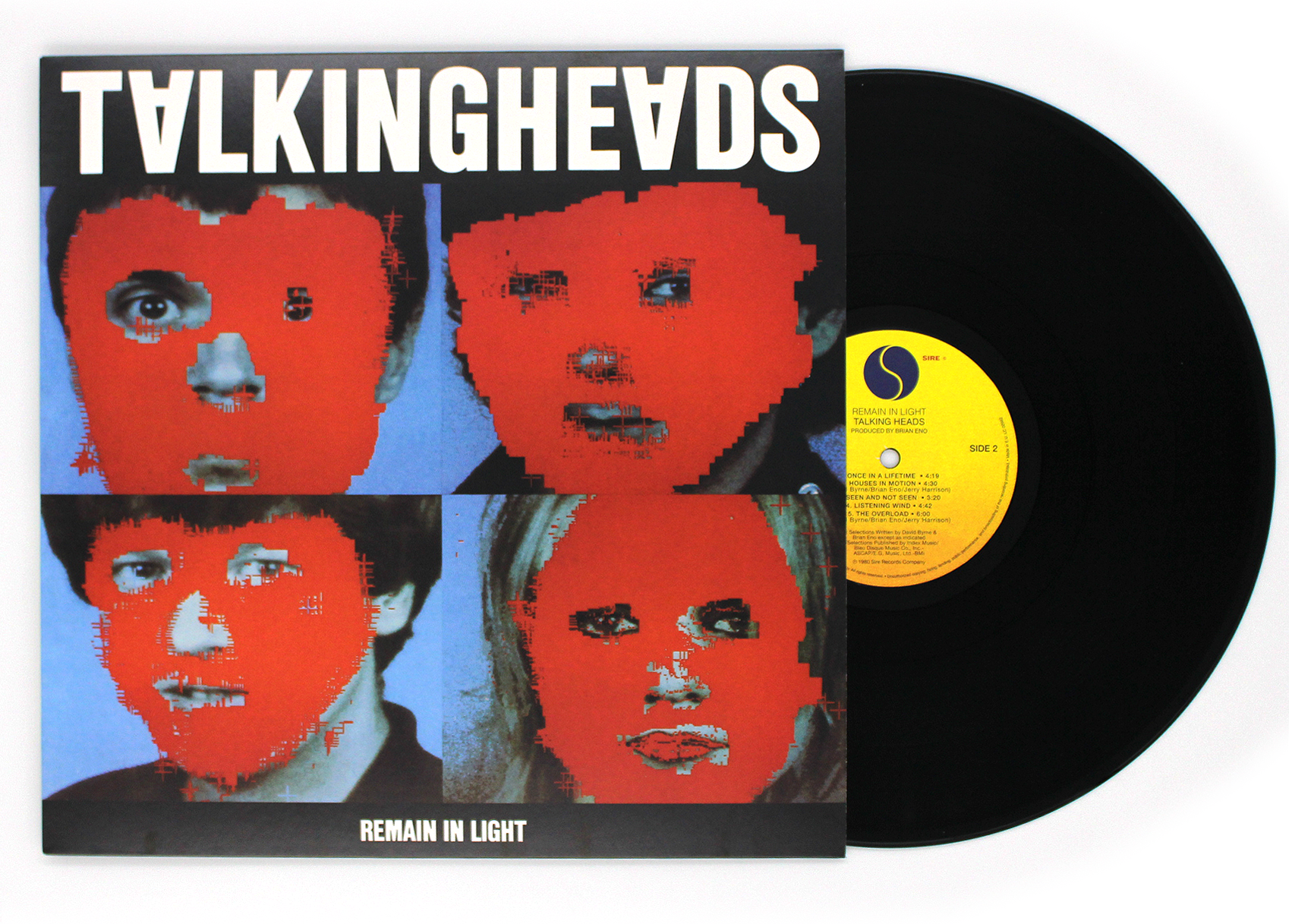 Conor: I feel this is a classic album for the genre we play in. Very much the founding fathers of the genre. I think it reflects a lot of the things we try and do in our music. The overlapping layers you hear in Born Under Punches and the guitar riffs that shouldn't work together but absolutely do work together. It's just a very exciting record, with lots of fun thematic musical themes and it really reflects who we are as a band.
Home Counties Live At Rough Trade East
A brilliant live act, don't miss the band LIVE + SIGNING at Rough Trade East this June. Free entry, RSVP on Dice.