2022 will only be seven days old when Yard Act's debut drops, but lined up is an album already set to be one of the defining records of the year.
You'd have done well to miss Leeds quartet Yard Act's emergence in 2020, so acute, biting and gloriously impassive were their early single offerings. The Fixer Upper / The Trapper's Pelts 7" flew out the racks at Rough Trade, followed in similar fashion by a further 7" for Dark Days / Peanuts and the Dark Days EP. For those who were lucky enough to snap up those initial limited 7" pressings, the feeling was that something was happening. A moment had materialised and even though the regular touring and promotional outlets had been hit blindly by a rapidly spreading pandemic fog, this music had penetrated it with all the might of its potent wit and angular accents.
It's exciting when something takes off so quickly and amasses such an ardent following from seemingly nowhere. But retaining that initial momentum, carrying it and delivering on all the early promise of a few surefire singles is no mean feat. Happily though, we need not worry where Yard Act are concerned.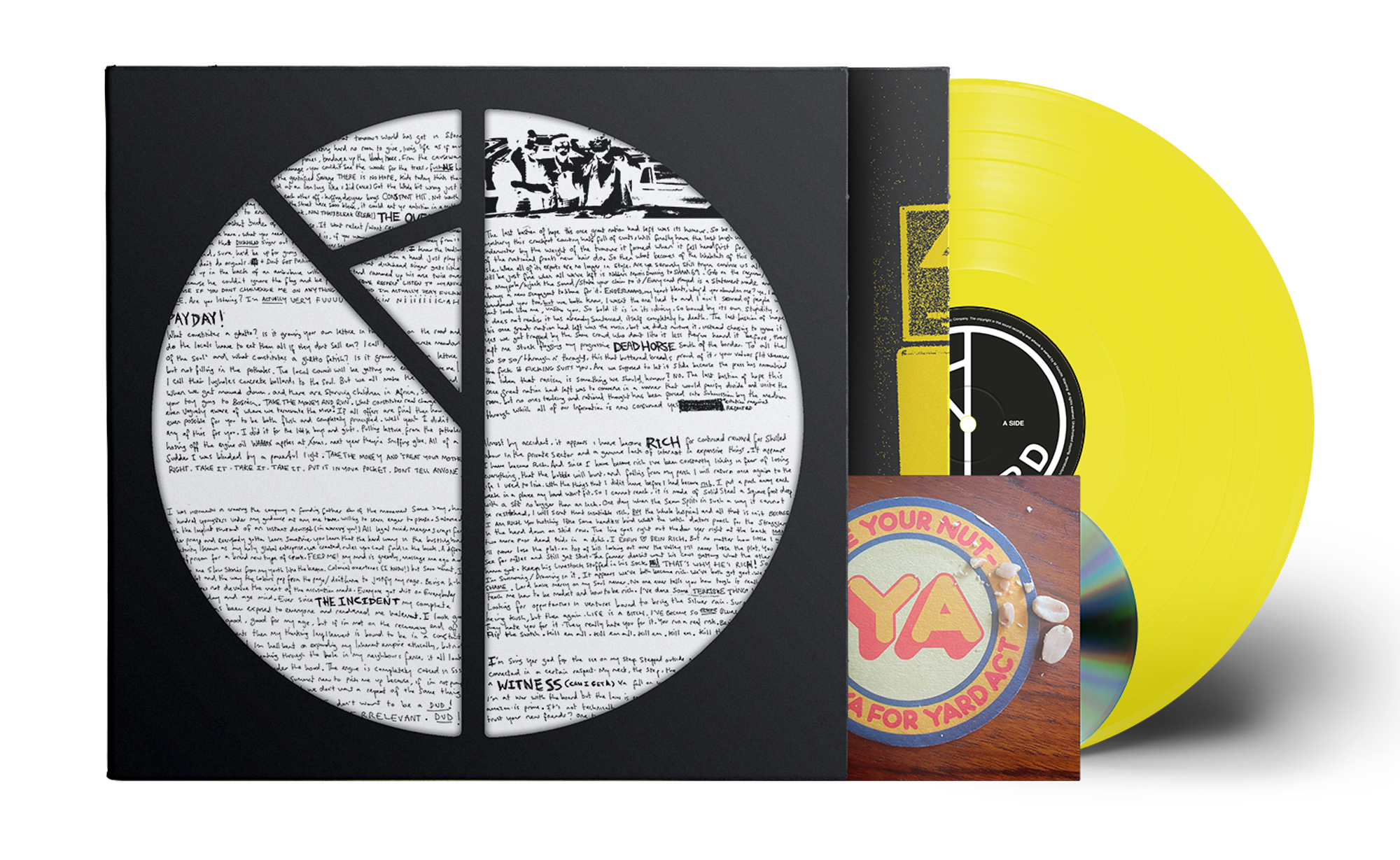 We're excited to announce Yard Act as part of Rough Trade On The Rise, a new curation putting a spotlight on the emerging music we are the most excited for you to hear, to follow and become a fan of. Read on to discover more about the band in their own words, check out their exclusive playlist and do not miss their absolutely cracking debut album.


Yard Act are James, Ryan, Shippo and Jay.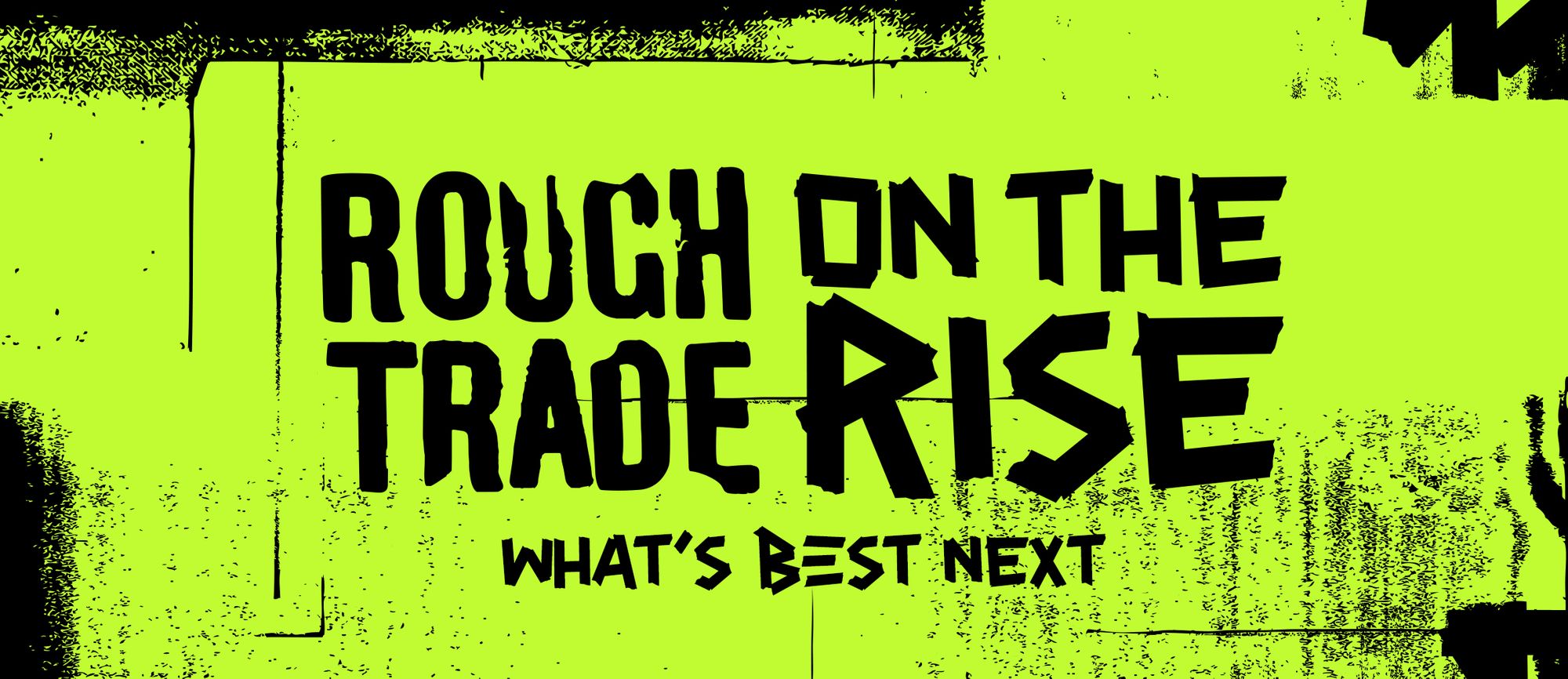 Yard Act on Yard Act
A self-penned bio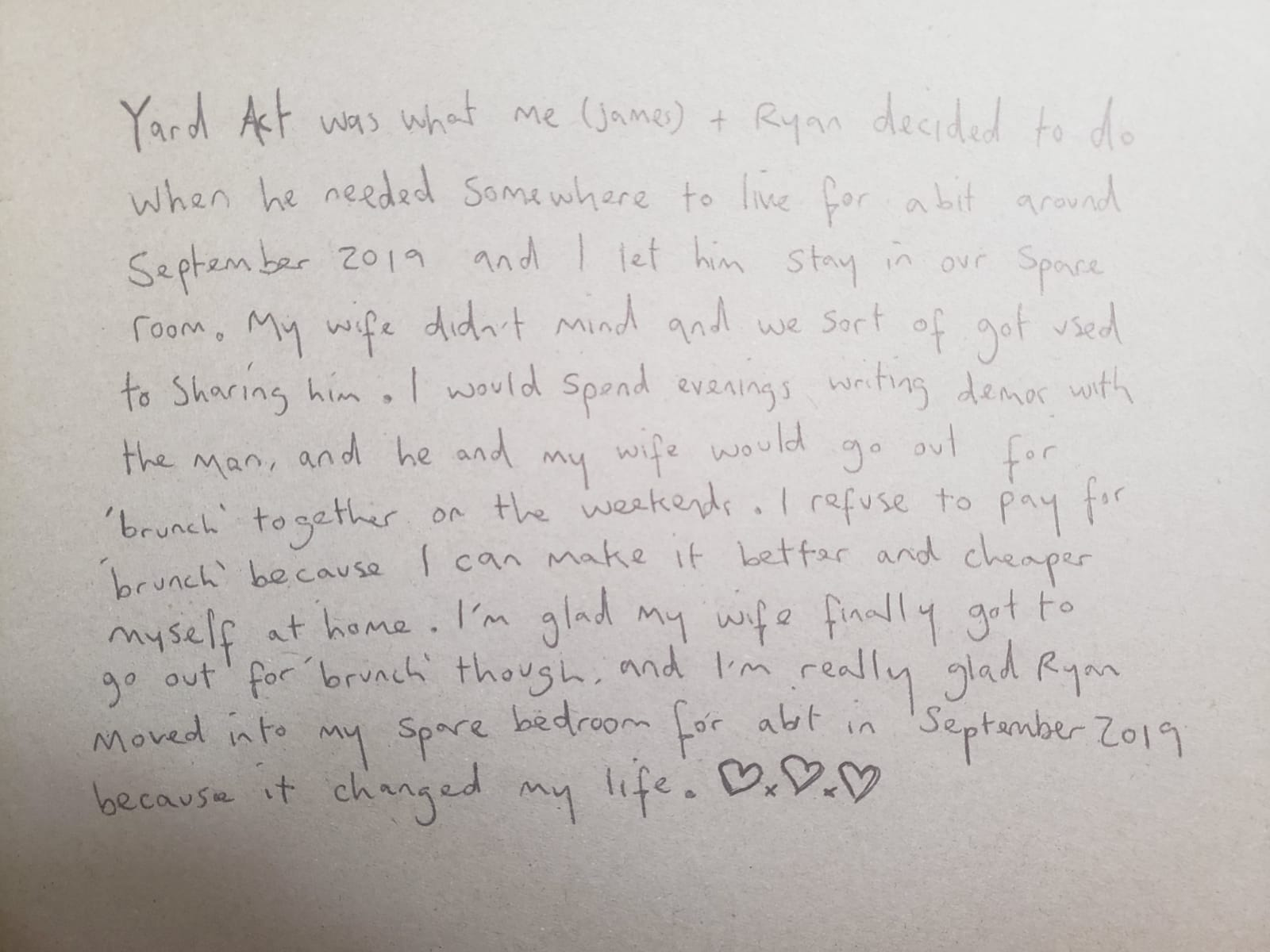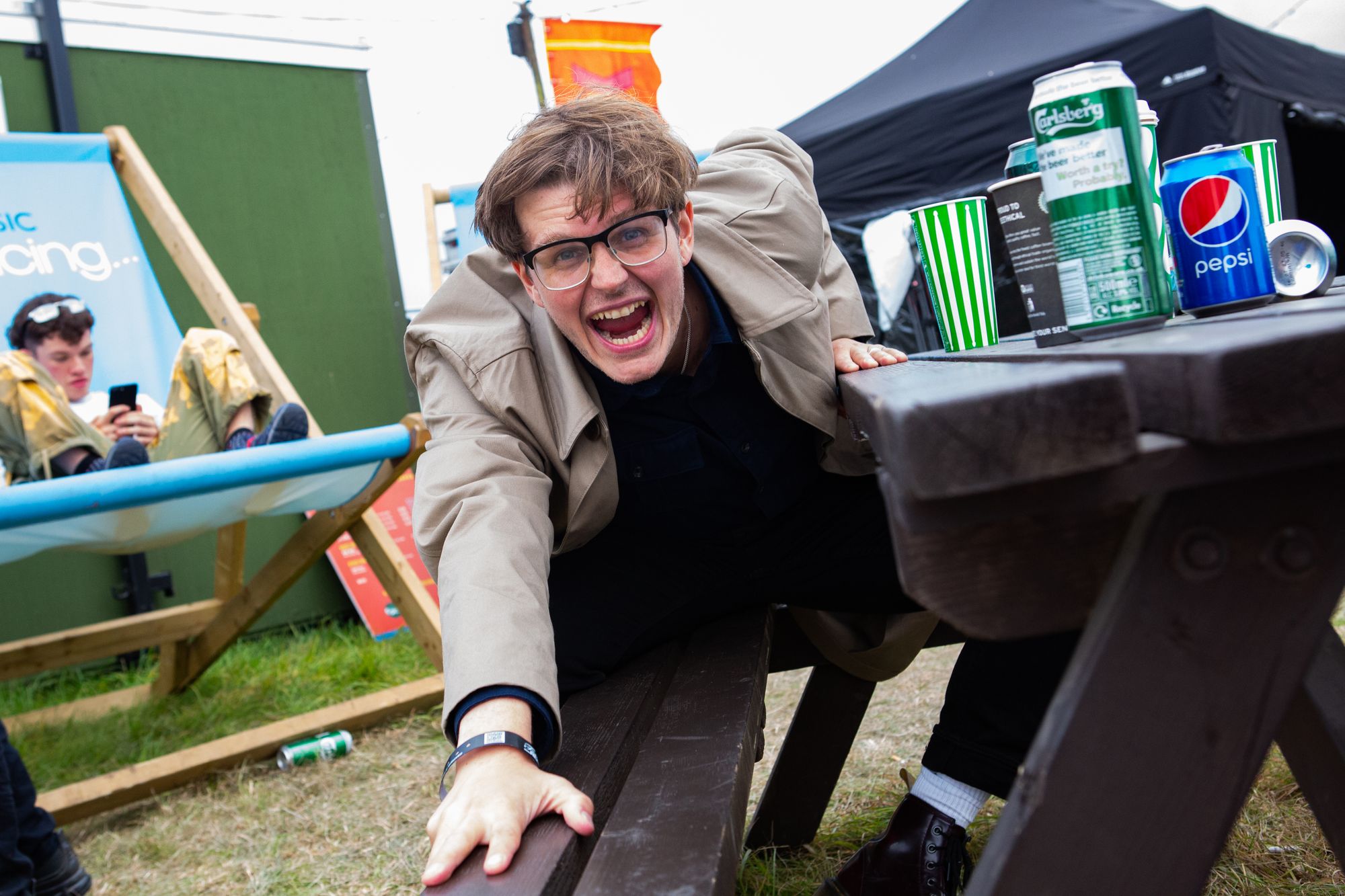 Five By Five
5 Qs, 5 As
Describe Yard Act in 5 words
For Sale: Vinyl Record, £1000000.
5 records you listened to prior to making your album?
Do It Yourself - Ian Dury
More Specials - The Specials
A grand don't come for free - The Streets
Fear Of A Black Planet - Public Enemy
Pills, Thrills, Bellyaches - Happy Mondays
Top 5 career moments to date?
The man who shouted "Yard Act are fucking sick!" from his car window outside news and booze last week.
Shippo falling off his moped and fracturing his wrist.
Getting the logo on the bass drum.
People doing a circle pit to the poem in Peanuts at Wide Awake festival.
Free Dr Martens.
You host a pre-release listening party for the album. Who are your 5 VIP guests?
Mum
Dad
Lynsey
Huey
Step-dad Mark
Top 5 tour snacks?
Horrible Spritz
Bananas
Massive bag of crisps
Small bag of crisps
Disappointing Costa pain aux raisin