A thriving musical mutation of razzle-dazzle and self-affirmation.
Glaswegian six-piece Walt Disco have not only snagged the best band name in recent memory, but have the kind of swagger and flamboyance to live up to all the theatrics their moniker might manifest.

Walt Disco's band is their instrument with which to examine and explore music, be it through sound, theme or genre. And so we greet debut album Unlearning, a melding of minds and emotions and a brilliantly unique brew of captivating songs that not only make you dance, but make you listen.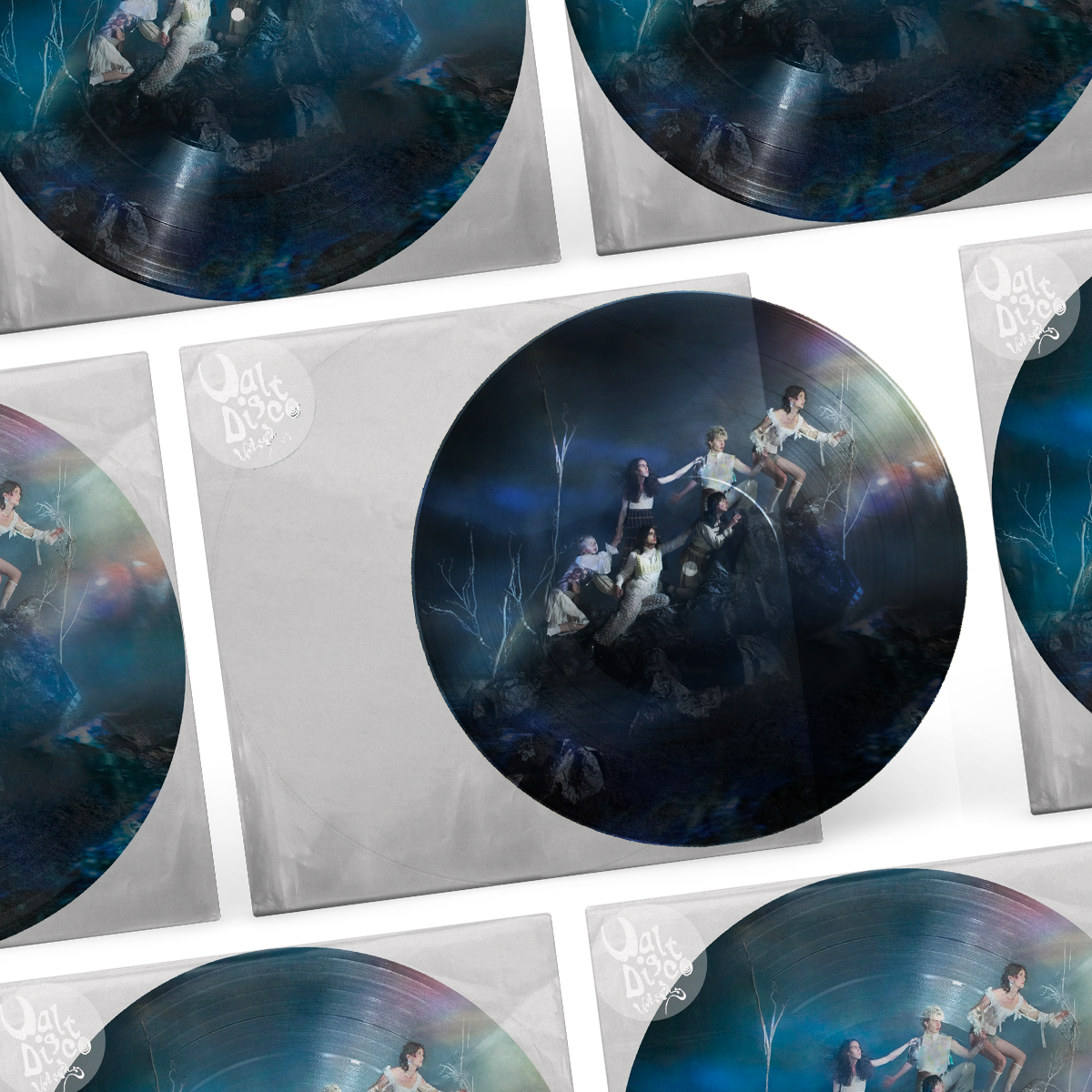 Walt Disco - Unlearning
Rough Trade Exclusive Limited Edition picture disc + signed postcard
BUY NOW
"Our desire with our music is to create grandiose songs with emotional resonance but always with a touch of the obscure."
Although there's a sentimentality to Walt Disco, they are undoubtedly a trailblazing beacon for contemporary music. You'll find no gimmicks here, just genuine music aficionados having a wonderful time.
For fans of: Talking Heads, Postcard Records and Franz Ferdinand.‌
We're excited to announce Walt Disco as part of Rough Trade On The Rise, our dedicated curation putting a spotlight on the emerging music we are the most excited for you to hear, to follow and become a fan of. Read on to discover more about the band in their own words and do not miss their breathtaking debut album Unlearning released 1st April on Lucky Number.
Walt Disco are Charlie Lock, Jack Martin, James Potter, Finlay McCarthy, David Morgan and Lewis Carmichael.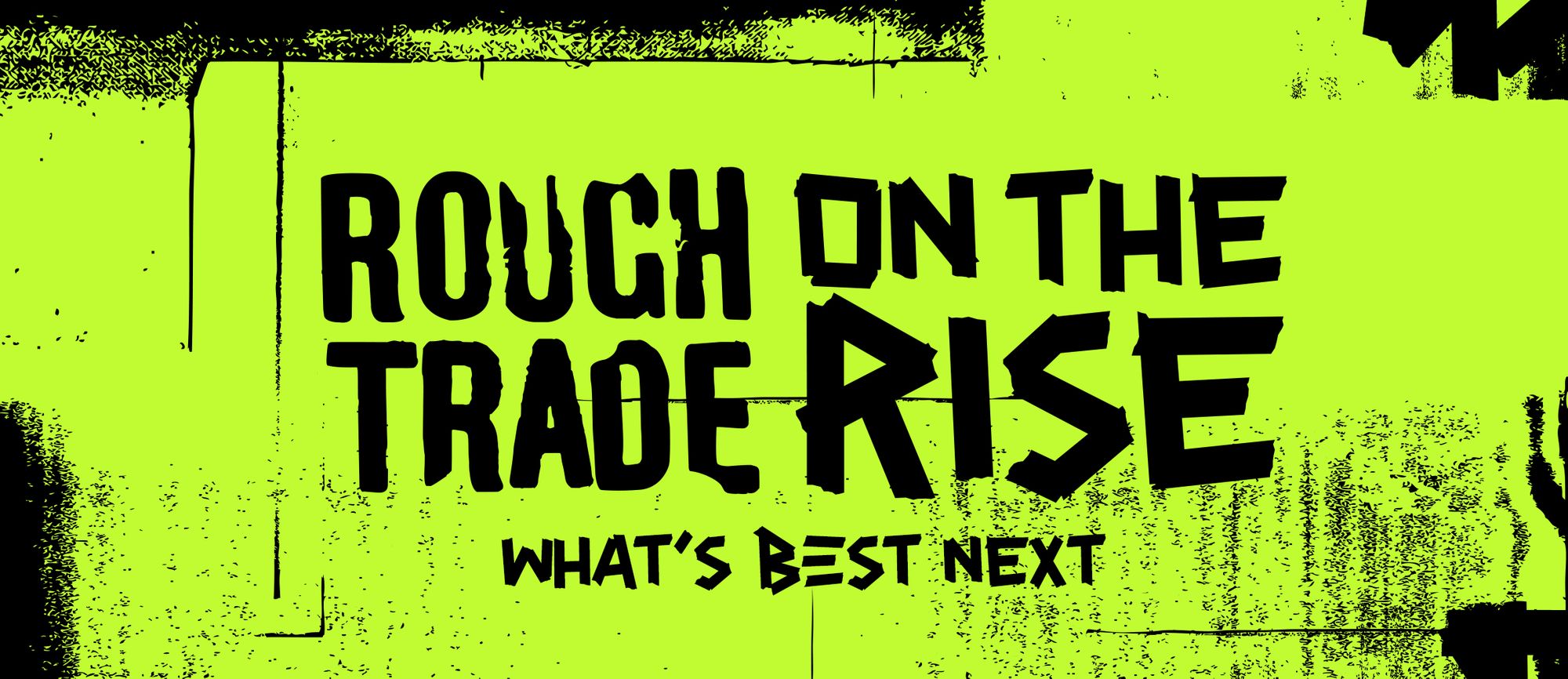 Walt Disco on Walt Disco
A self-penned bio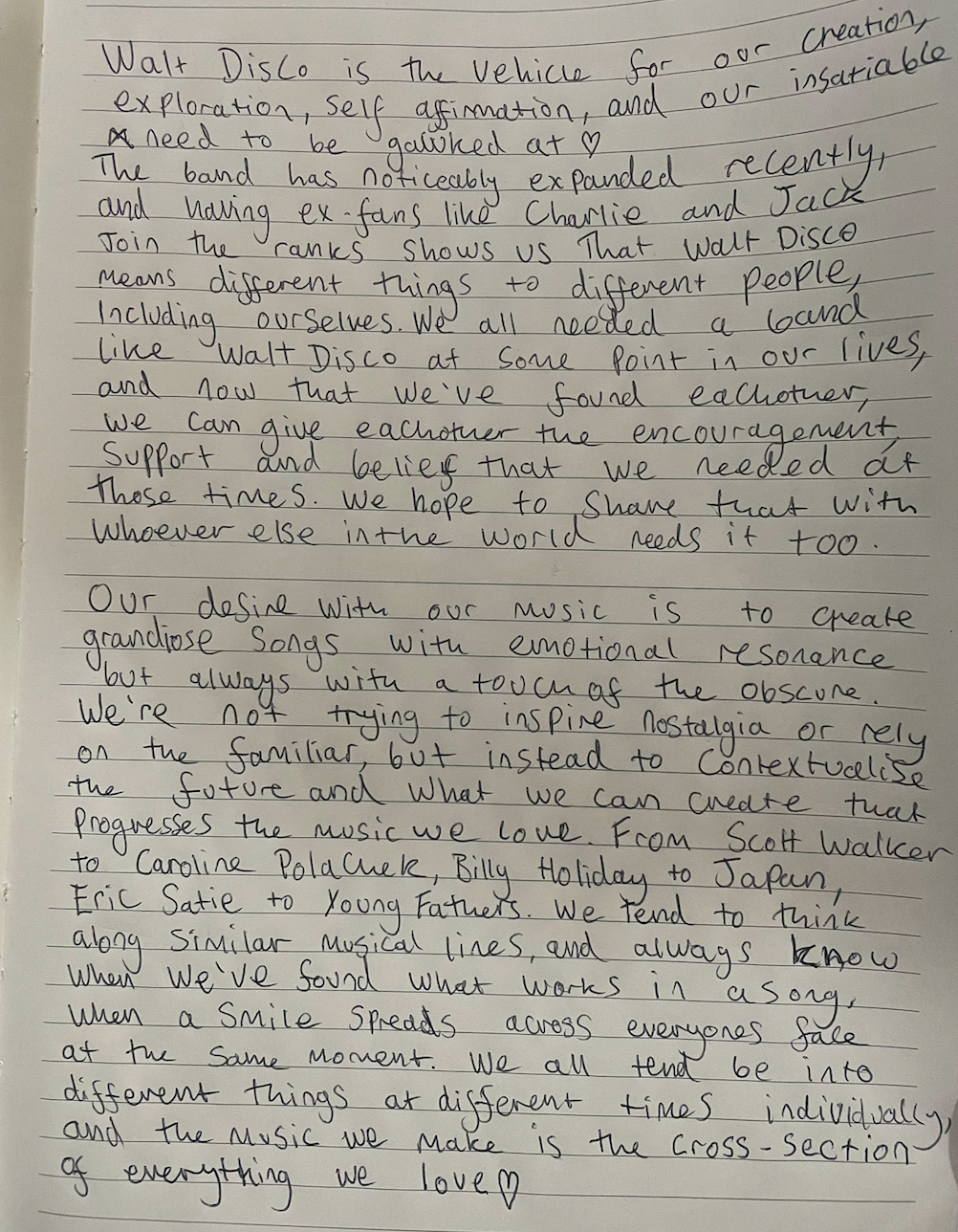 ‌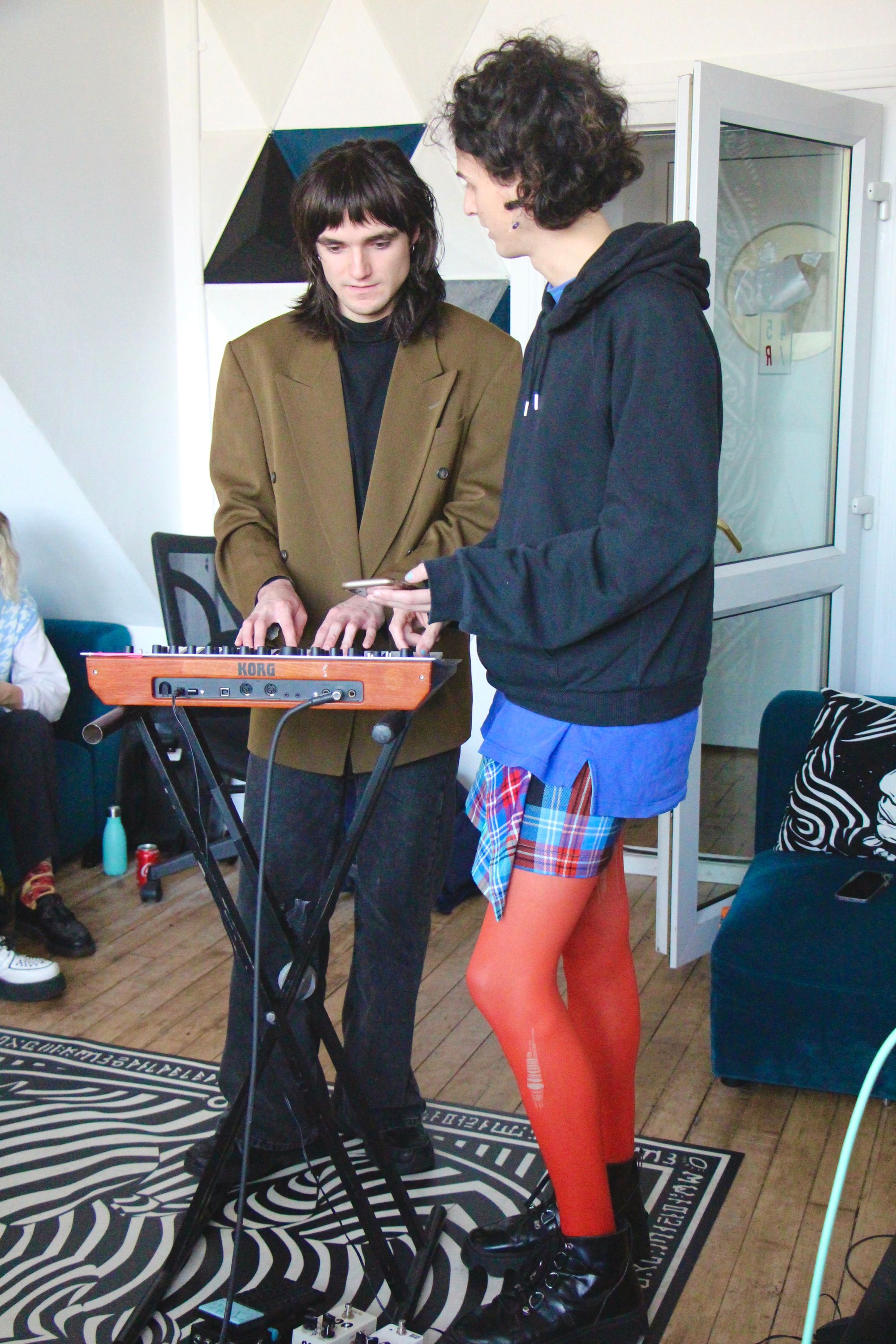 Five by Five
5 Qs, 5 As
Describe Walt Disco in 5 words.
I want to be famous.
5 records you listened to prior to making your album?
Hats - The Blue Nile
Oil of Every Pearl's Un-insides - Sophie
Sulk - The Associates
White Men Are Black Men Too - Young Fathers
The Musical - Calamity Jane
Top 5 career moments since forming?
Leaving a full pedal board at Paris Fashion Week :-(
Meeting so many incredible people at Gay Times Honours Awards.
Seeing the Weightless video and album artwork all come to life felt like a big jump for us! Things were starting to get real!
Celebrating signing to our wonderful label Lucky Number.
Supporting Duran Duran.
You host a pre-release listening party for the album. Who are your 5 VIP guests?
St Vincent
Freddie Mercury
Scott Walker
Father William - "Appreciation of Music" - Teacher at College
George Michael
Top 5 essential tour snacks?
McPlantBoots
Meal Deals (dependable and usually overlooked compared to other shops)
Hummus from riders
Warm beers
Ginsters Pasties