Beautiful chaos.
"There aren't really any rules other than that our core is guitar, bass and drums" say Cornish trio Mildred Maude. It's a statement that befits their simple but compelling output. New album Sleepover sees an impressive sonic evolution, the band's expedition through sound a credit to their DIY ethos and free-flowing style. Recently signed to Sonic Cathedral, a bastion for reverb and the home of 2020 favourites bdrmm, Mildred Maude are a band who fully embrace their personal anomalies and wield them as a powerful expressive force.
"We found we shared a kind of DIY ethic in that we knew our music didn't quite fit in and we just had to put ourselves forwards for things - that's how after just three gigs we had already played with The Fall and Lorelle Meets The Obsolete."
Although they credit Stereolab, Can, Butthole Surfers, Yo La Tengo and Sun Ra (among others) as influences, there is a real sense of organic architecture to these songs as they play out in an endless wash of blissful energy that rises and falls and engulfs. If it's immersive euphoria you seek, look no further.
Pre-order now
Sleepover
on Rough Trade Exclusive green vinyl (250 only)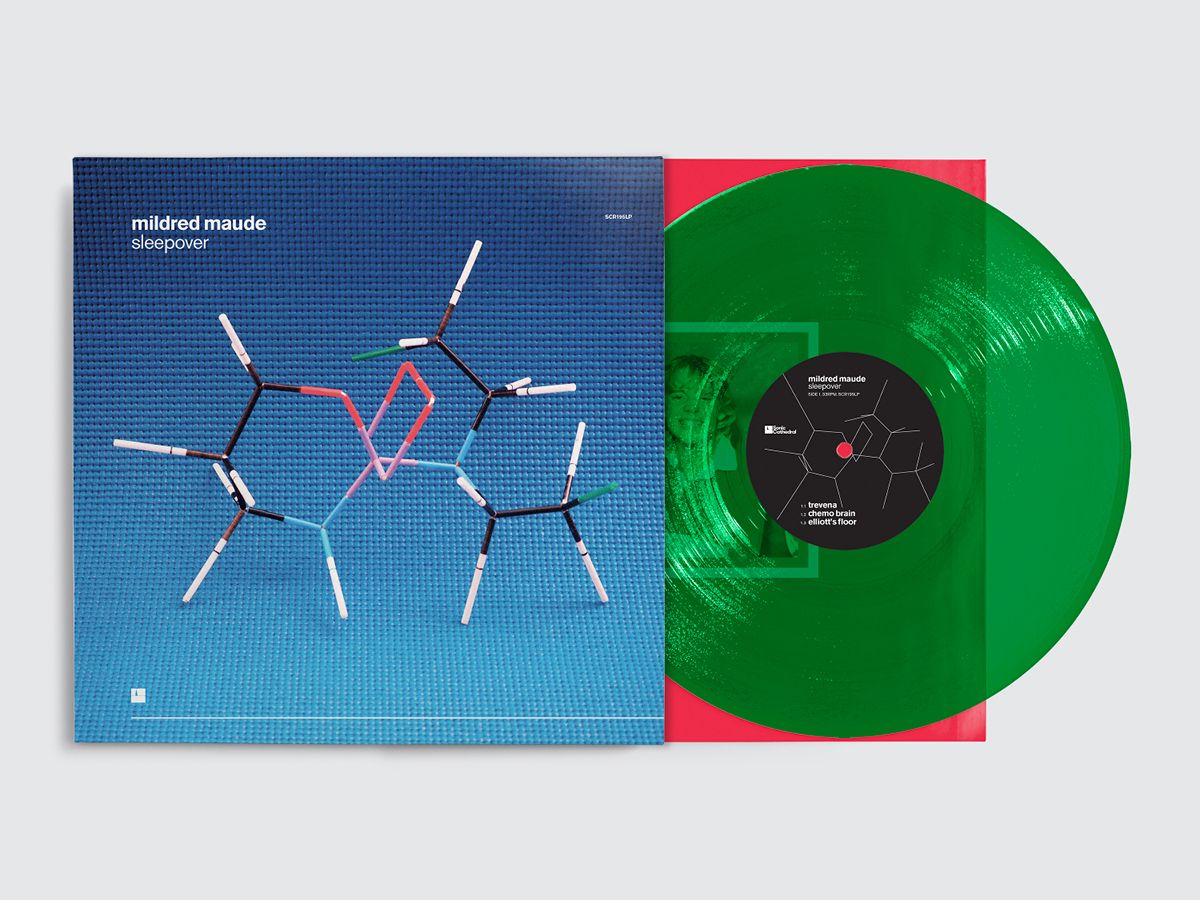 We're excited to announce Mildred Maude as part of Rough Trade On The Rise, a new curation putting a spotlight on the emerging music we are the most excited for you to hear, to follow and become a fan of. Read on to discover more about the band in their own words, check out their exclusive playlist and don't forget to
Mildred Maude are Matt, Lee and Louie.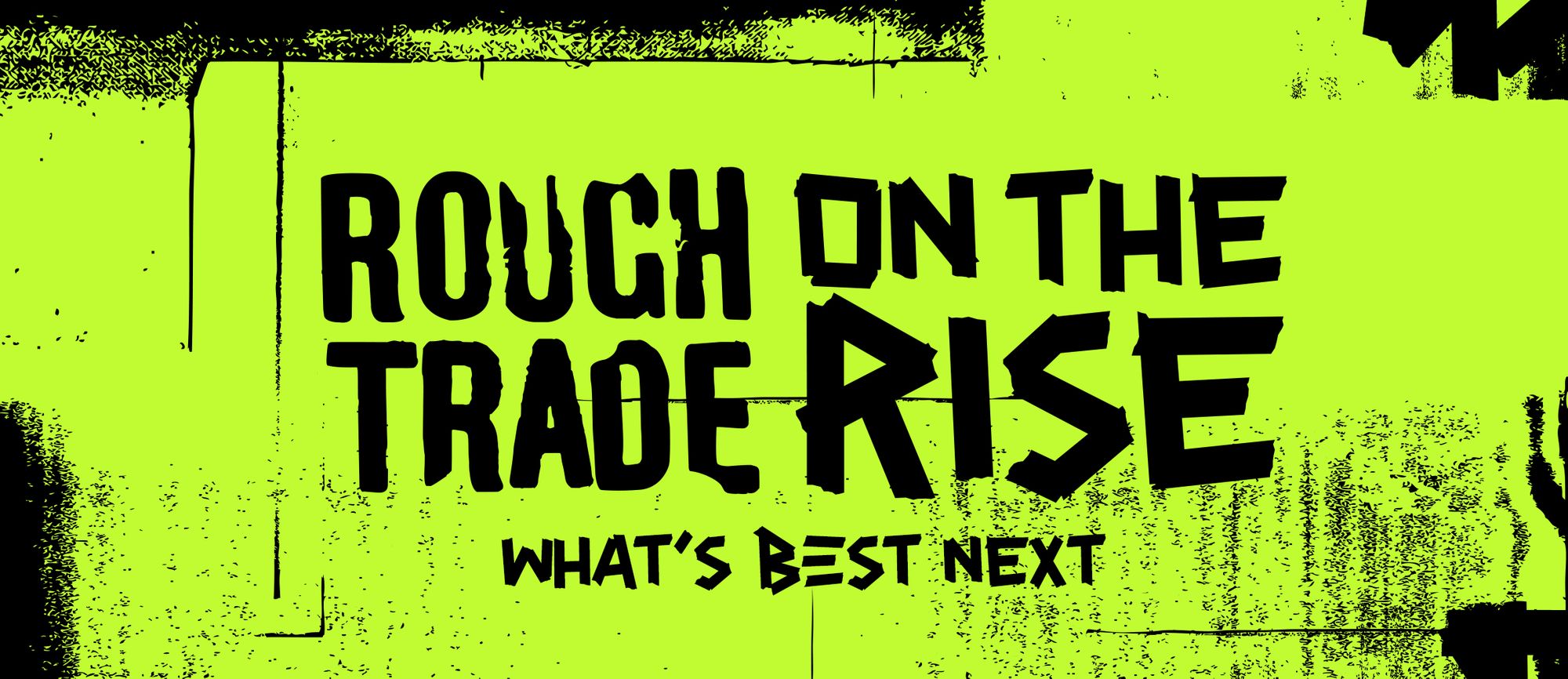 Mildred Maude on Mildred Maude
A self-penned bio
Mildred Maude was formed primarily as a means for us all to just make some kind of noise in a room once a week. We were all coming from quite different places: Lee was in his early 40s and had just been given the all clear from a cancer which he'd been told would most likely kill him; Matt was in his early 30s, had just moved to Cornwall and was trying to establish himself in the DIY art and music scenes of Falmouth/Penryn; and I (Louie) was 20 and had not long left home, moving to Falmouth from the tiny Cornish town of St Just. Somehow we all ended up in a room together with instruments and for two years we just had completely freeform jam sessions where we'd play for hours (often without stopping) until it got to the stage where we'd sort of settled on a "thing" we could do and that it'd be nice to maybe play a gig one day.
It took us a long time to convince anyone to give us a gig, but eventually we managed to blag our way onto a bill... then one thing led to another and somehow our third gig ended up being with The Fall, then we recorded an album at Sawmills Studio which ended up getting released on vinyl... we also had Damo Suzuki as our singer for an evening... eventually we started playing out of county and, subsequently, met some great people and had some great experiences... and somehow we've ended up here! We're super thrilled to be working with Sonic Cathedral to release our second record, it's quite surreal for us to be in this position considering where we started but I guess sometimes things just... come together!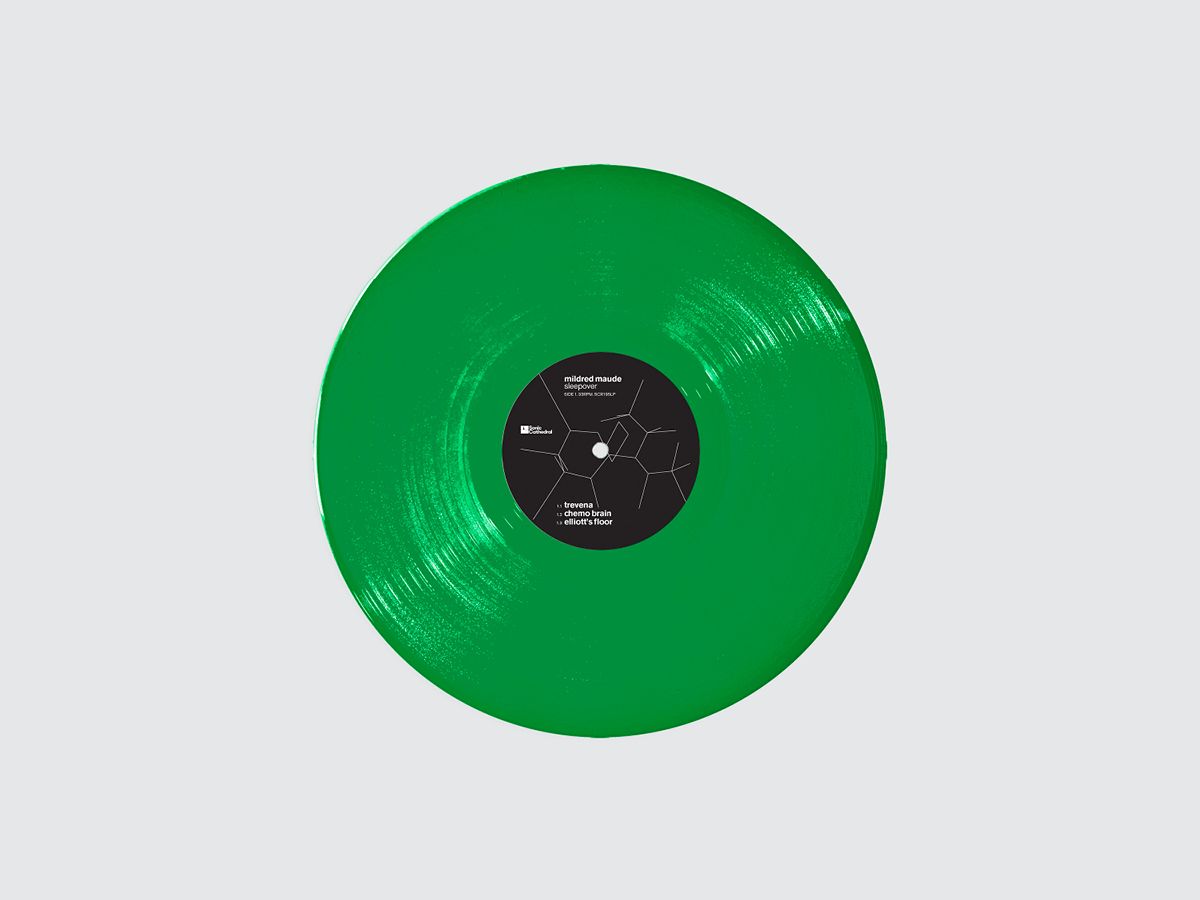 Five by Five
5 Qs, 5 As
Describe Mildred Maude in 5 words
Freeform noise fun with friends.
5 records you listened to prior to making your album?
Lee: Butthole Surfers - Locust Abortion Technician
Matt: Sax Ruins - Blimmguass
Louie: Ebo Taylor - Life Stories
All of us: Stereolab - Aluminium Tunes, Bowery Electric - Beat
You host a pre-release listening party for the album. Who are your 5 VIP guests?
Lee's son Elliott... then Glen and Chris who both tour with us and have been there since the beginning... and then Trish Keenan and Agnès Varda to bring a bit of culture to the table, haha.
Top 5 career moments to date?
Playing with The Fall in 2016.
Performing alongside Damo Suzuki as his "Sound Carriers" in 2017.
Running a noise workshop at Tywardreath Primary School where we got to jam with a whole class of kids, it was brilliant chaos!
Getting in the car after playing at Rough Trade Bristol and hearing our track just starting on BBC Radio 6 Music – best five-minute drive ever.
Meeting the wonderful Nat at The Social in London after playing one of his nights... (we weren't paid to say that).
Top 5 tour snacks?
Hmm, well you can't go wrong with bread and hummus (is that two?). A sack of apples always goes down well over the course of a tour, with the occasional service station sausage roll added to the mix... and then perhaps an ice cream if we're by the coast. Sorry, was that too crazy?