An exquisite sonic continuum.
These paths towards banal glory
All beauty is momentary
Formed in Brooklyn, NYC in 2021, Lathe of Heaven is a band built on variation. Though their primary sonic palette straddles both new wave and post-punk, each member brings their own independent experience, informed by time spent in alternate musical projects.
"…the intention here was to do something a little more indebted to new wave and post-punk, and with a sci-fi aesthetic."
Signed to Sacred Bones in 2023, the band's debut Bound by Naked Skies finds an accomplished record that fuses British new wave and Finnish post-punk elements with themes inspired by a number of sci-fi literary loves, including the work of American novelist Ursula K. Le Guin (whose 1971 novel is their namesake.) From the first listen, their collected experience has evidently weaved something wonderful.
The album's opener At Moment's Edge immediately sets the scene with a pounding, melodic rock song laced with glimmering synths, summoning a heavy atmosphere that is gratifyingly dingy. Everything is carefully and purposefully crafted - from the lyrical, to the musical, to the monochrome aesthetics that span both artwork and moving pictures - this is world building at its best.
Though perhaps the volume belies it, Bound by Naked Skies is an intimate odyssey of evolution and a gorgeously romanticised prescription for futuristic melancholy. Big tip.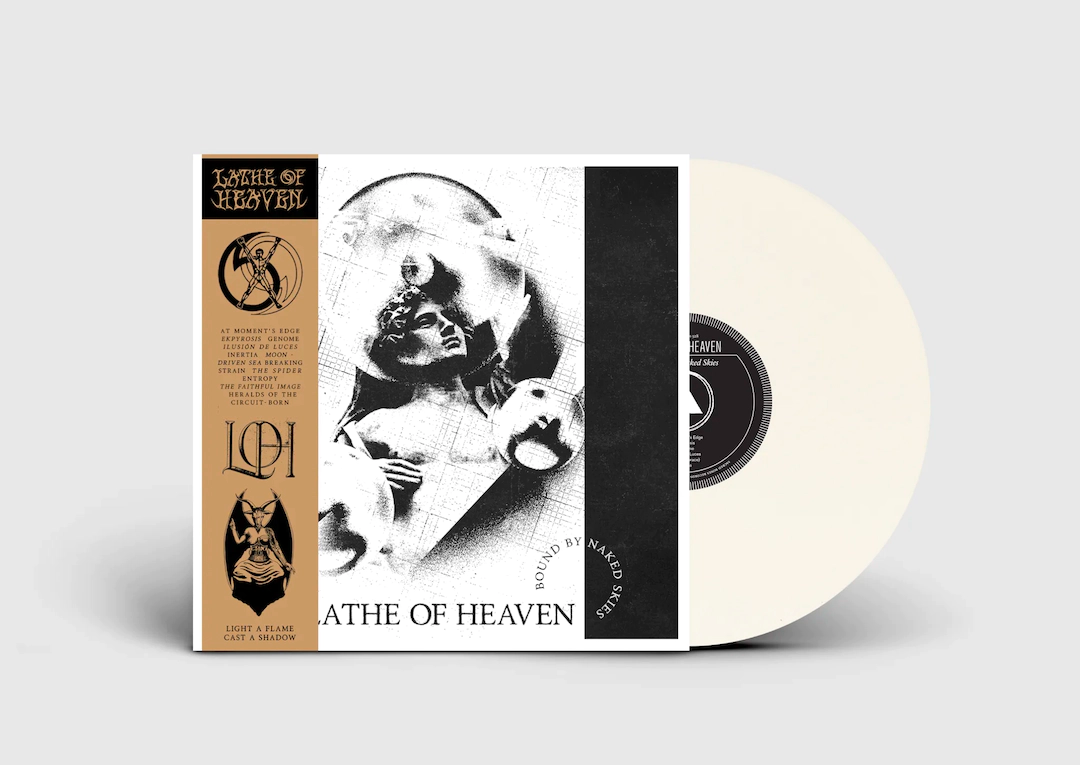 Lathe of Heaven - Bound by Naked Skies
BUY NOW
For fans of: Joy Division, Killing Joke, The Chameleons, Vex and Syndrome 81
We're excited to announce Lathe of Heaven as part of Rough Trade On The Rise, our dedicated curation putting a spotlight on the emerging music we are the most excited for you to hear, to follow and become a fan of. Read on to discover more about the band in their own words and check out debut album Bound by Naked Skies on Sacred Bones.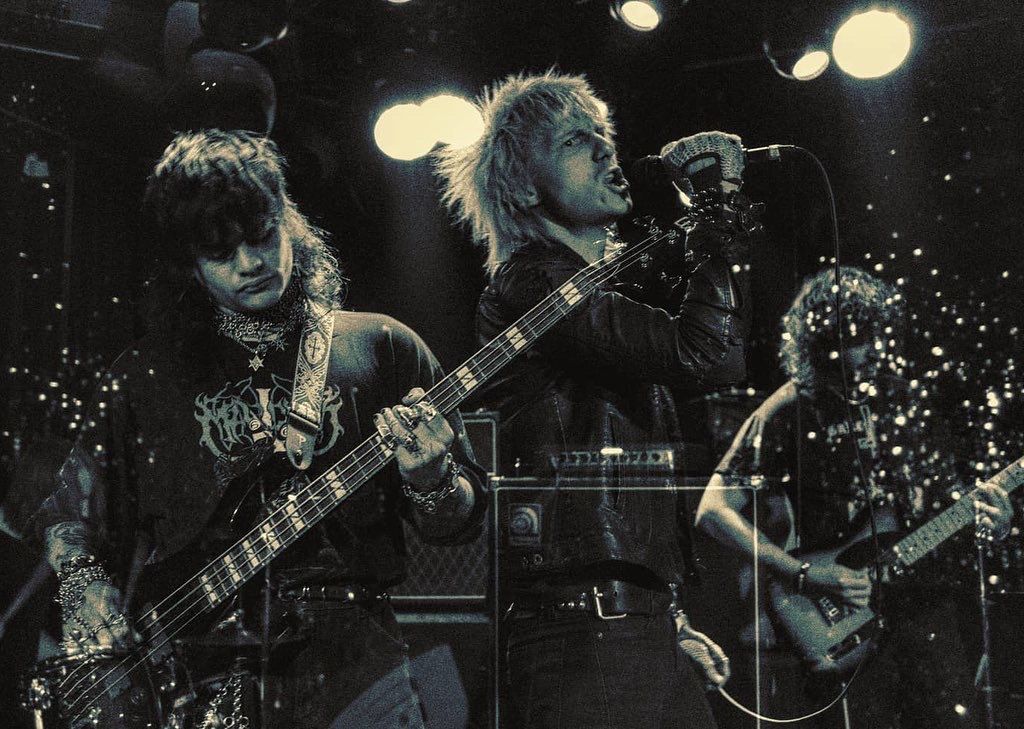 ---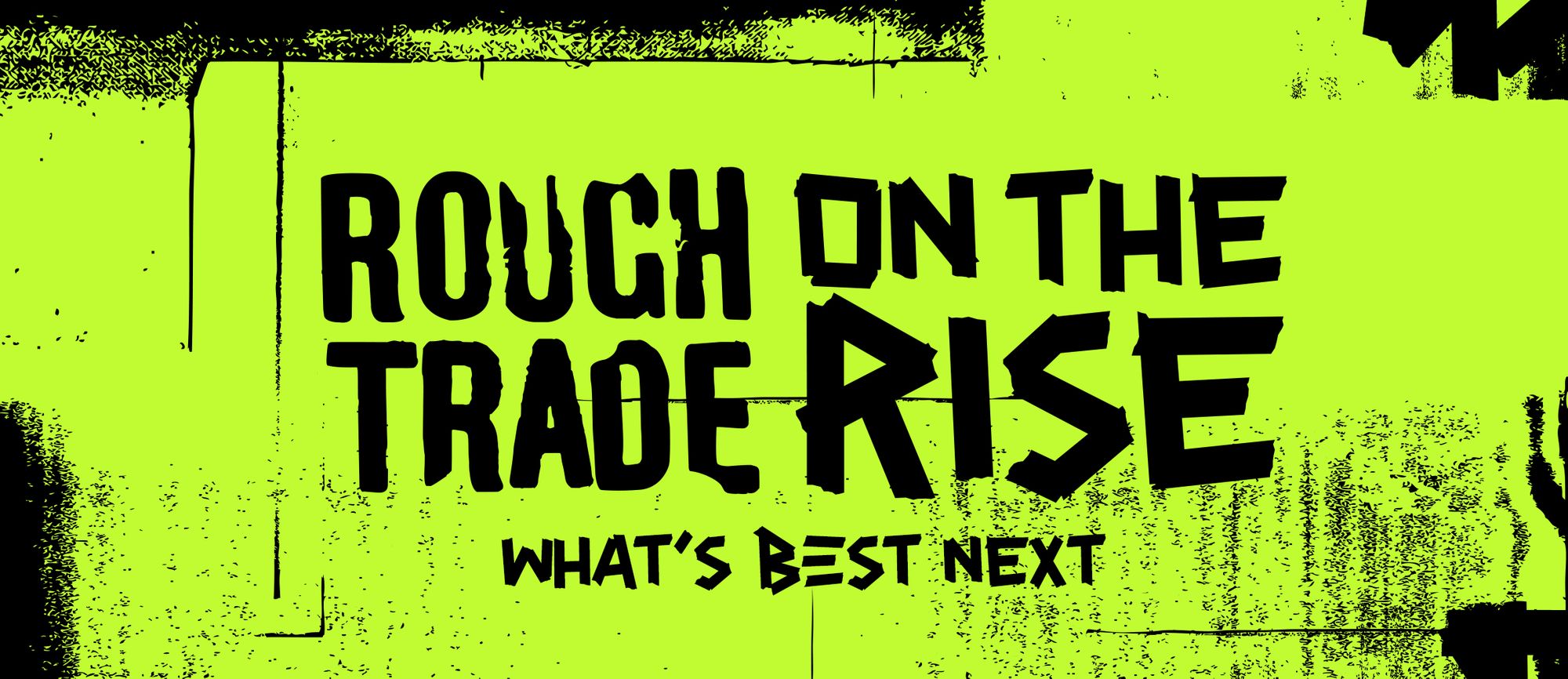 Lathe of Heaven on Lathe of Heaven
A self-penned bio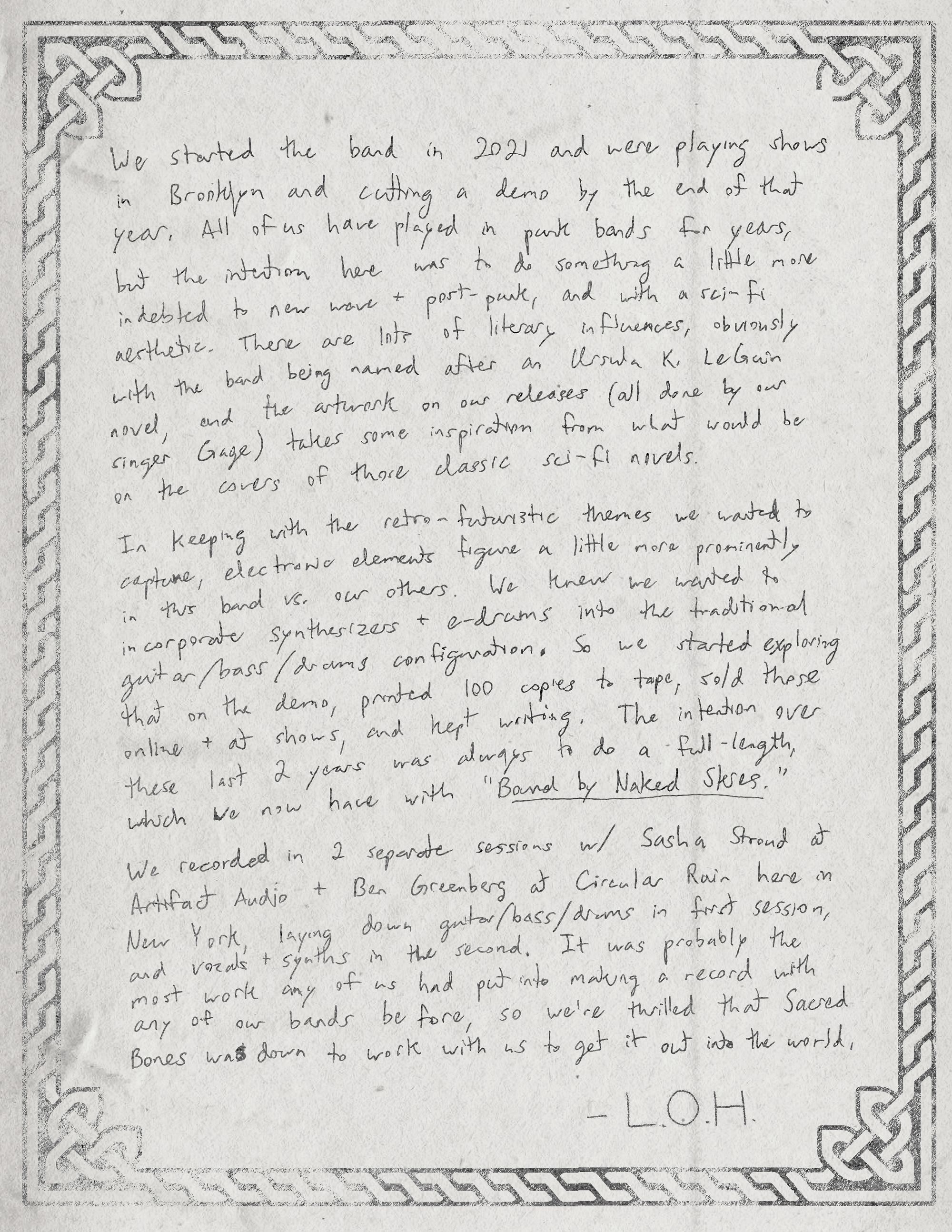 ---
Five by Five
5 Qs, 5 As
Describe Lathe of Heaven in 5 words.
Can we use emojis instead?

If not then I don't know? Sci-fi, Punk, Retro-Futuristic, nerdy, and DIY (that counts as one word right?)
5 records you listened to prior to making your album?
Musta Paraati - Peilitalossa
A Flock of Seagulls - Listen
Beherit - Drawing Down the Moon
Decima Victima - S/T
Echo and the Bunnymen - Heaven Up Here
Top 5 career moments since forming?
Well we are still a pretty new band. This is our first official release, and we haven't toured or played too much out of NYC yet. But that is all about to change! That being said, I guess we would have to say... doing an interview with Rough Trade? Haha.
Also, on the list would be writing and recording our first LP.
Signing to a label who has put out a ton of records we admire (Sacred Bones Records).
Making our first (and second) music video.
And playing with Lamp of Murmuur. (We love playing mixed genre bills and LoM is one of our favourite metal contemporaries).
You host a pre-release listening party for the album. Who are your 5 VIP guests (dead or alive)?
Ursula Le Guin, Octavia Butler and Arthur C Clarke are all a must (we owe so much to them as far as lyrics, art and concepts are concerned.)
Outside of that maybe Robert Smith and Lil B (every party needs a wild card and Noel wants to be reassured that the record is based).
Top 5 essential tour snacks?
Well Gage is vegan so don't listen to what he says…Coffee, tequila, Ibuprofen, Olives, and for dessert, Haribo gummy bears.