Musical medicine for all.
Following the release of debut album Then I Try Some More and a two-week tour opening for Conor Oberst (Bright Eyes) in 2019, singer, songwriter, musician and visual artist Joanna Sternberg went home to rest up. But then, the world stopped and the live circuit and its opportunities all but dried up. So, what to focus on? In the months following, Sternberg wrote the songs on sophomore I've Got Me, holed up in their bedroom on the 40th floor in the towers of Manhattan Plaza. The building itself, some 70% of it residence to artists since the 1970s, befits Joanna, who is born and bred on a flavourful tapestry of artistic influences, from their family of performers and creatives through to the extensive musical references played and heard at home over years. Some time in 2022 Joanna Sternberg signed with independent label Fat Possum, who also picked up their debut album, by now a beloved record with devoted fans.
Joanna Sternberg is an extraordinary artist who makes music with remedial qualities quite unlike any of their contemporaries (indeed fans speak of its profoundly curative nature). Acutely narrative, Sternberg's songs are filled with deeply personal musings and depictions, set to beautiful, melodic and often very moving instrumentation (performed solely by Joanna in its entirety.) They also curate and draw all of their own artwork, their illustrations brought to life most recently in the video for I've Got Me.
"I love people, I love to make people laugh, I love to make them feel better."
It's striking to me that the lead press shot for Joanna's new album features the artist flanked by a large building from which a sign hangs advertising "space for all". Was this deliberate? I'm curious. What's clear after listening to their brave, expressive album is that Sternberg is an artist who writes words to songs like they are the greatest of confidants, who conceives art that is all-embracing, ageless and whose music and the wise and intricate world built around it indeed does create a space, for all.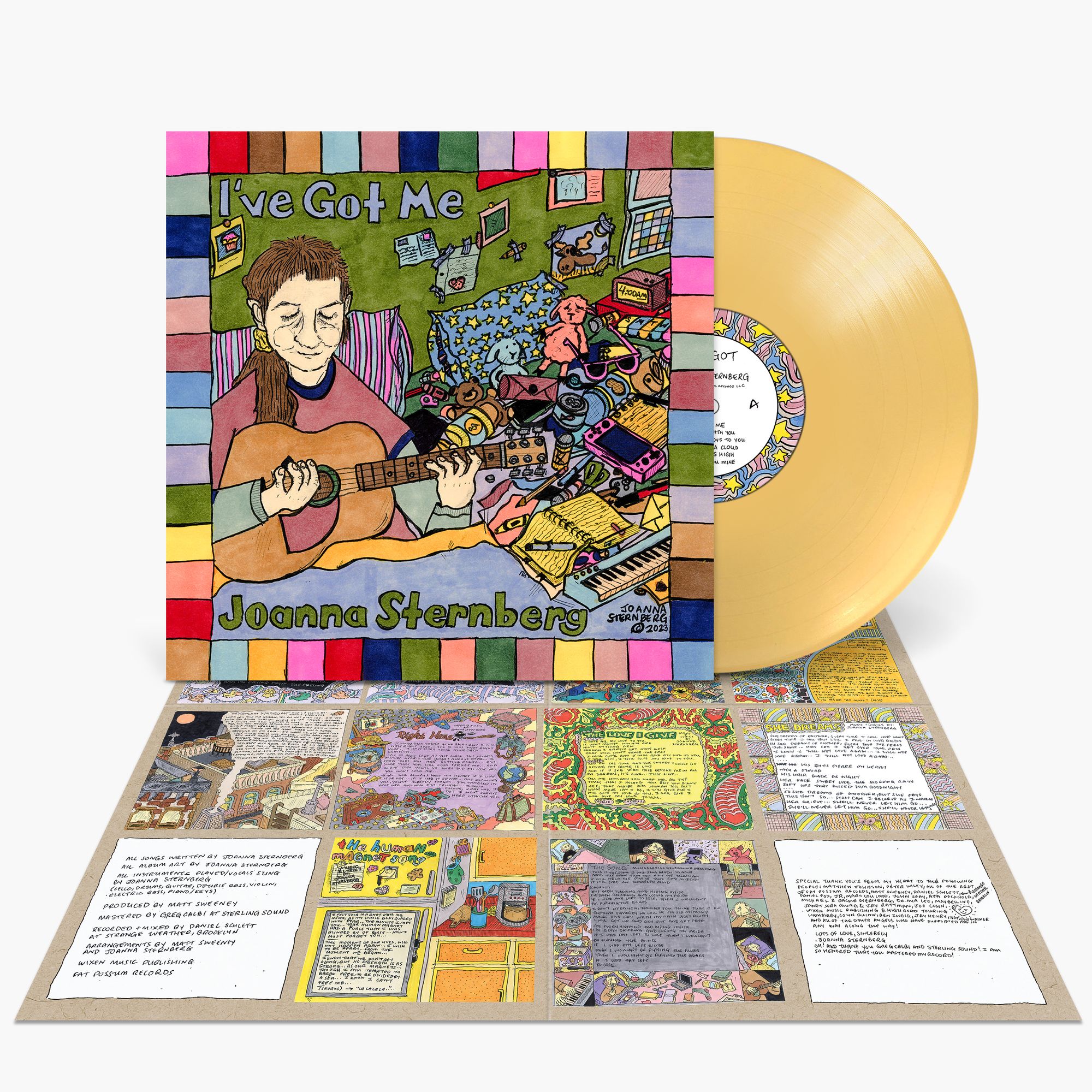 For fans of: Daniel Johnston, Randy Newman, Adrienne Lenker
We're excited to announce Joanna Sternberg as part of Rough Trade On The Rise, our dedicated curation putting a spotlight on the emerging music we are the most excited for you to hear, to follow and become a fan of. Read on to discover more about Joanna in their own words and don't miss new album I've Got Me on Fat Possum.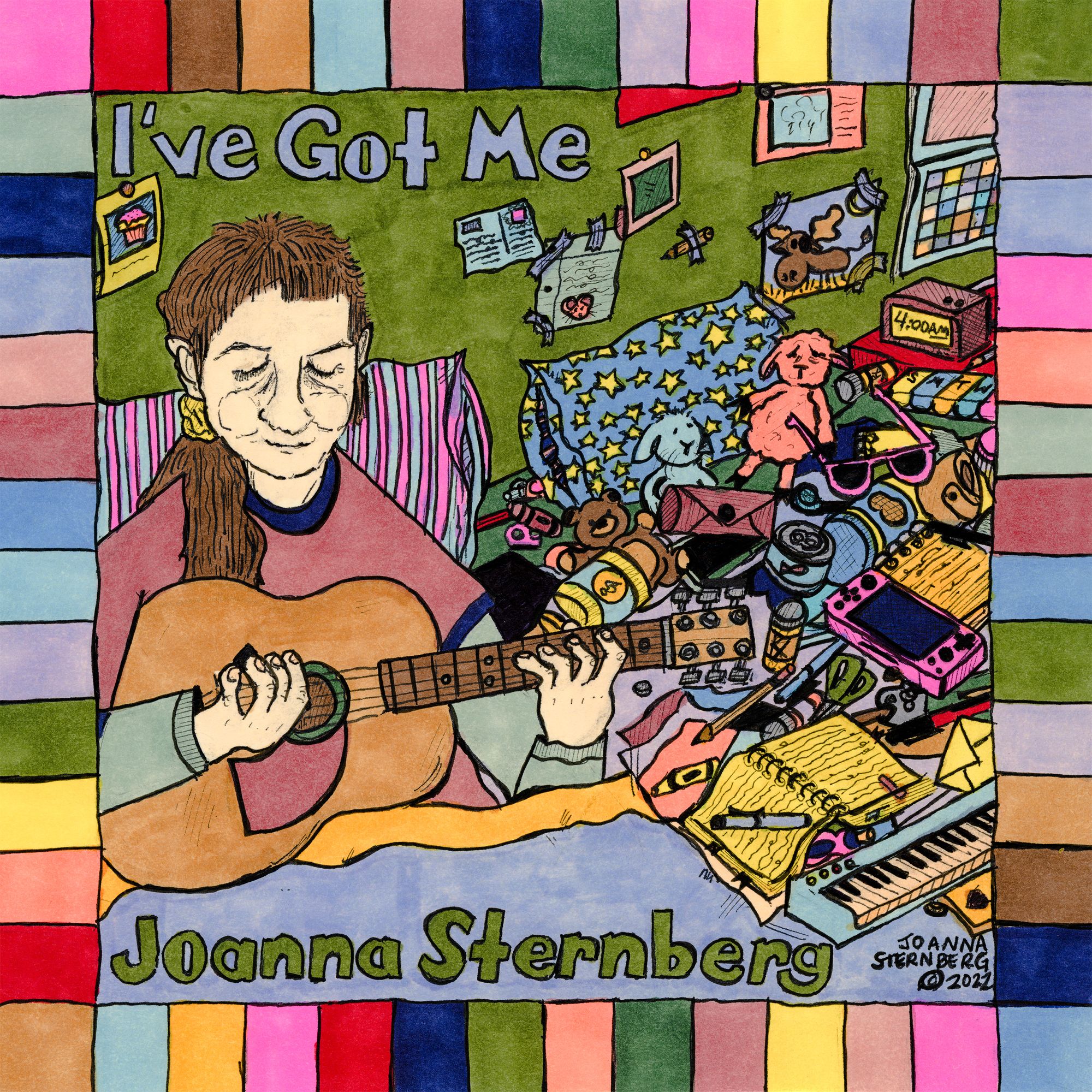 ---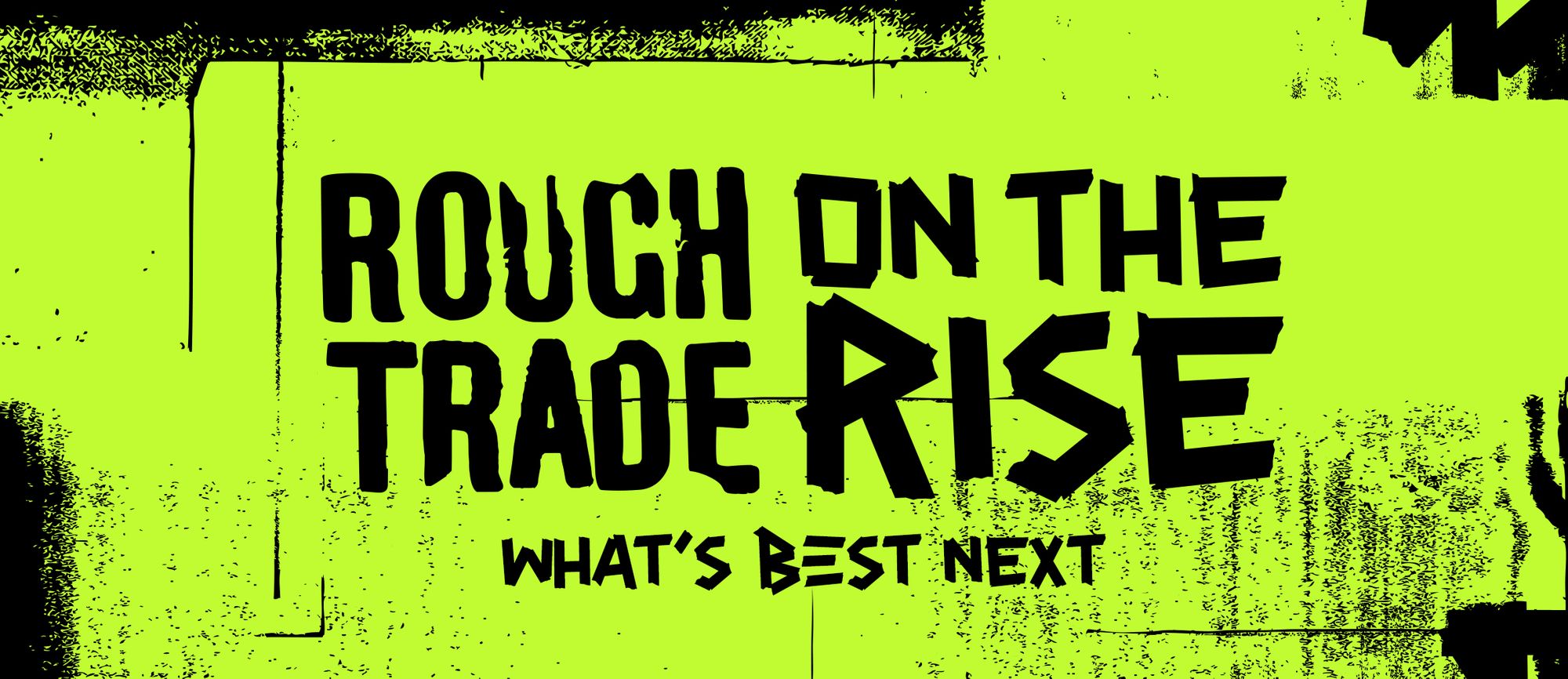 Five by Five
Qs & As
Describe Joanna Sternberg in 5 words.
Clumsy. Obsessive. Confused. Worried. Scared.
5 records you listened to prior to making your album?
Five records (out of many) that I listened to prior to making my album:

Plastic Ono Band by John Lennon
Moanin In The Moonlight by Howlin Wolf
Brahms: The Complete Symphonies played by The Berlin Philharmonic conducted by Herbert Von Karajan
Heart Food by Judee Sill
Porgy and Bess by Miles Davis
Top 5 career moments since forming?
The first time someone told me my songs helped them when they were suicidal (and every time after that is equally easily the top moment for me).
Being signed to Fat Possum Records!
Having my first record Then I Try Some More moved to Fat Possum.
Recording I've Got Me with Matt Sweeney and Daniel Schlett.
Going on my first tour opening for Conor Oberst in July of 2020.
You host a pre-release listening party for the album. Who are your 5 VIP guests (dead or alive)?
my mom
my dad
Matthew Johnson (of Fat Possum)
Matt Sweeney (who produced "I've Got Me")
Mary Lou Lord
Top 5 essential tour snacks?
Diet Coke
Red Bull
Cheddar pop corners
Cheddar skinny pop
Hot Cheetos