Let HotWax's punk, grunge and alt-rock cocktail be the fierce nightcap to rejuvenate primal vigour.
Hailing from Hastings, Tallulah Sim-Savage (vocals and guitar) and Lola Sam (bass) founded HotWax in 2019 at the tender age of 15 before joining up with drummer Alfie Sayers in 2021 after meeting at music college in Brighton.
After signing to Marathon, the three-piece released their debut EP A Thousand Times in May 2023 to fervent acclaim - an impassioned modern grunge outfit with all the musical vitality of an ensemble way beyond their years had arrived.
On their follow up EP Invite Me, Kindly, HotWax weave a blisteringly good mix of melodic sludge across five tracks brimming with intoxicating, ardent intent. You can easily imagine the delighted screams of a hungry crowd as the band rip into the opens of thundering singles Drop and Phone Machine. From a single full spin, the band's love for and devotion to playing live is unequivocally evident - you can hear it. This is adrenaline in its ripest recorded form, Invite Me, Kindly finding HotWax's already accomplished appetite for jaw-to-the-floor musicality cranked all the way up, with extra bite to boot.  
"Playing live is really what we love the most. It's a chance to connect to people, express ourselves and channel our emotions into the thing we are most passionate about."
If you're reading this and haven't already opened a new tab in your browser to search earnestly for tour tickets, let us offer a quick summation so you can secure those quickly: HotWax are thrillingly good.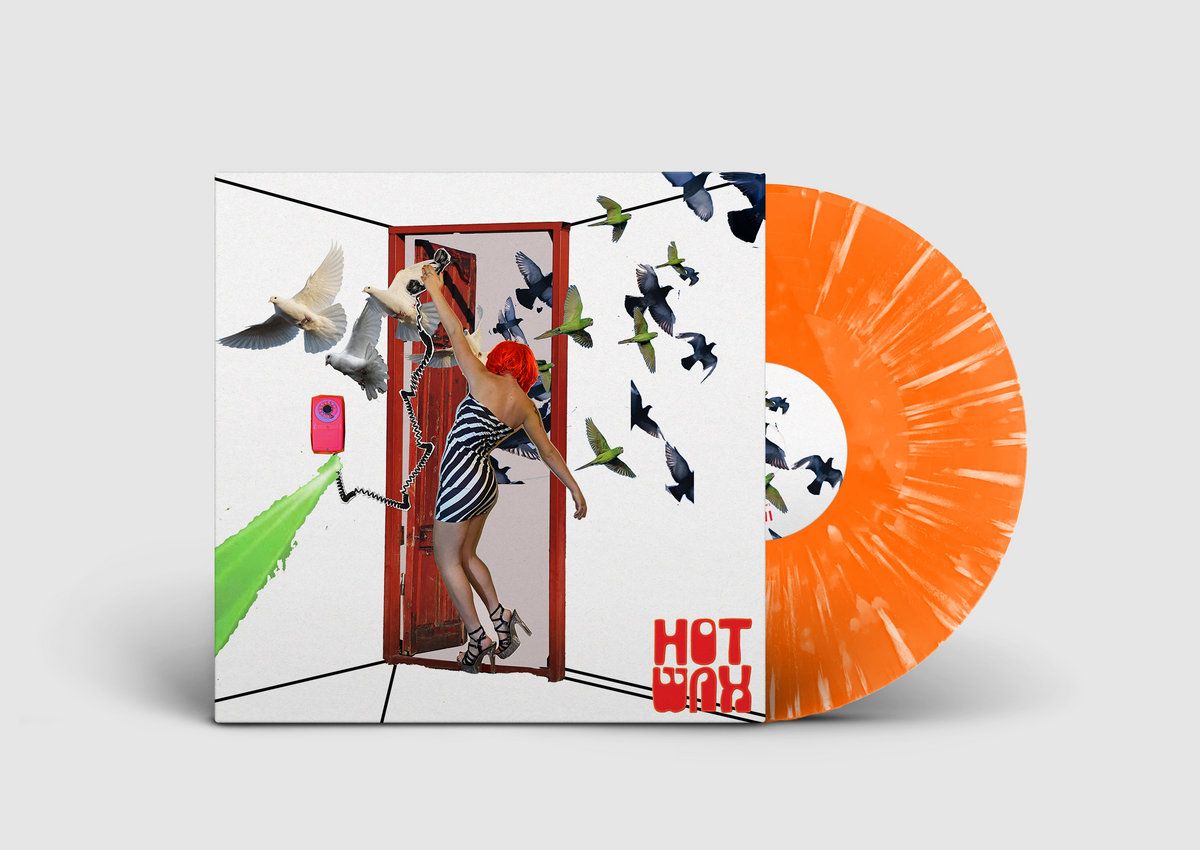 HotWax - Invite Me, Kindly (double EP)
Orange/white swirl vinyl.
BUY NOW
For fans of: Throwing Muses, Hole, the fierce badassery of Karen O.
We're excited to announce HotWax as part of Rough Trade On The Rise, our dedicated curation putting a spotlight on the emerging music we are the most excited for you to hear, to follow and become a fan of. Read on to discover more about the band in their own words and check out EP Invite Me, Kindly on Marathon.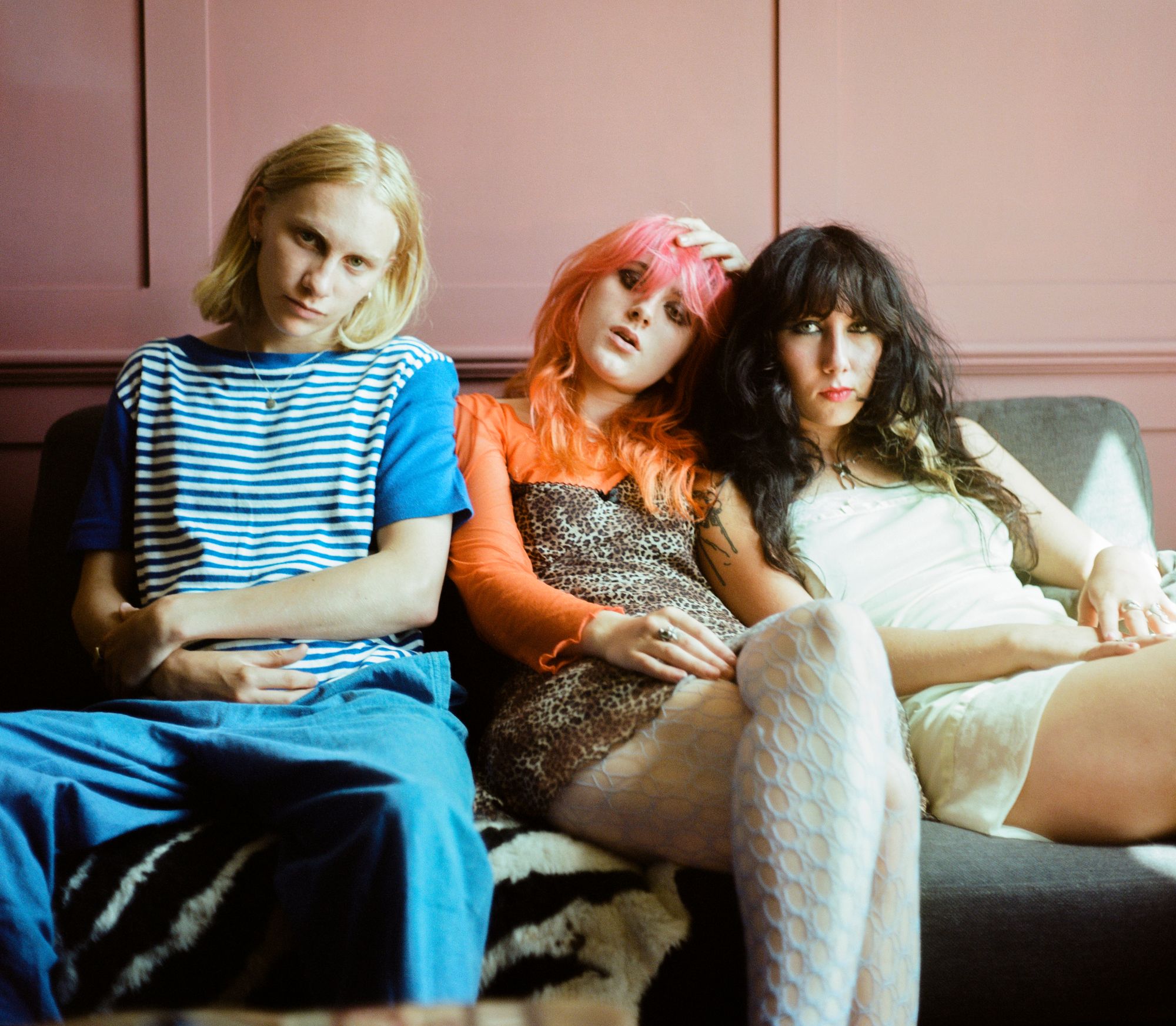 ---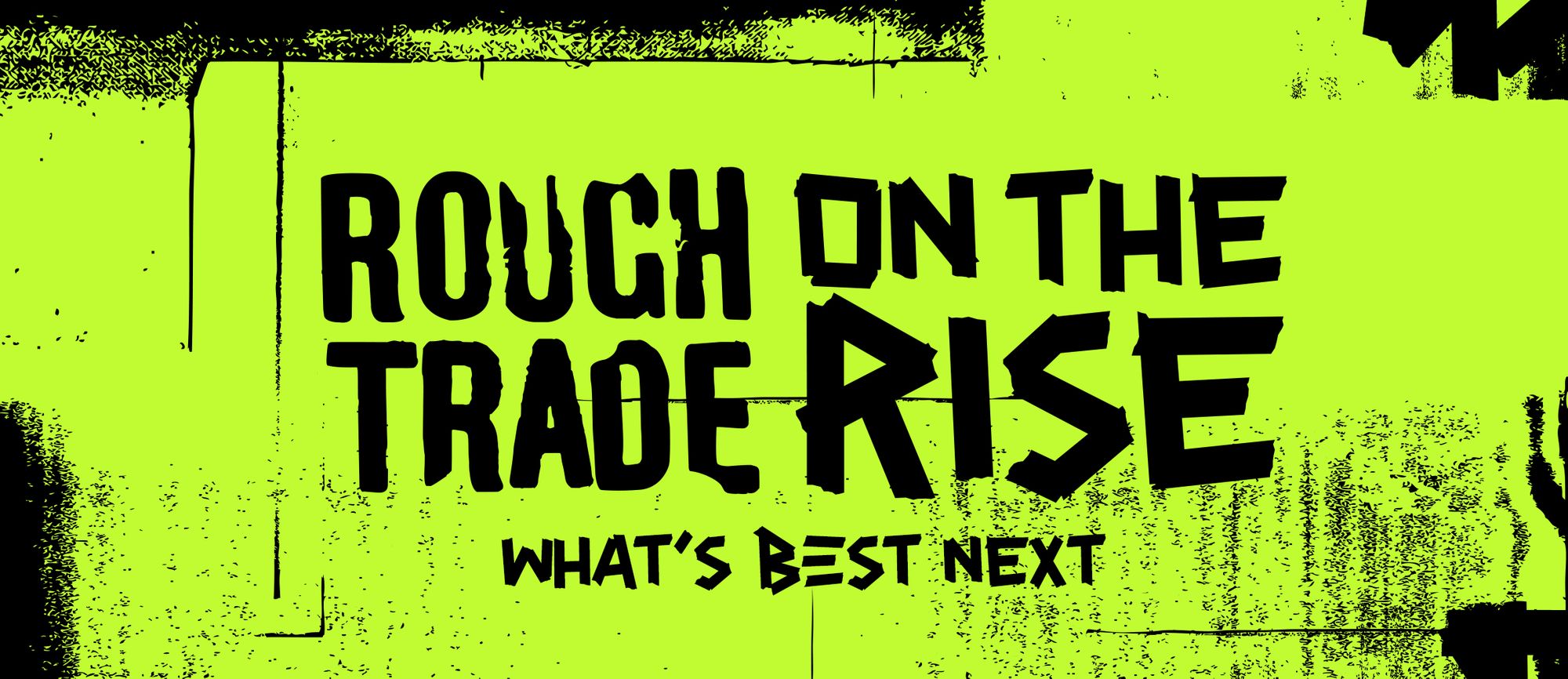 HotWax on HotWax
A self-penned bio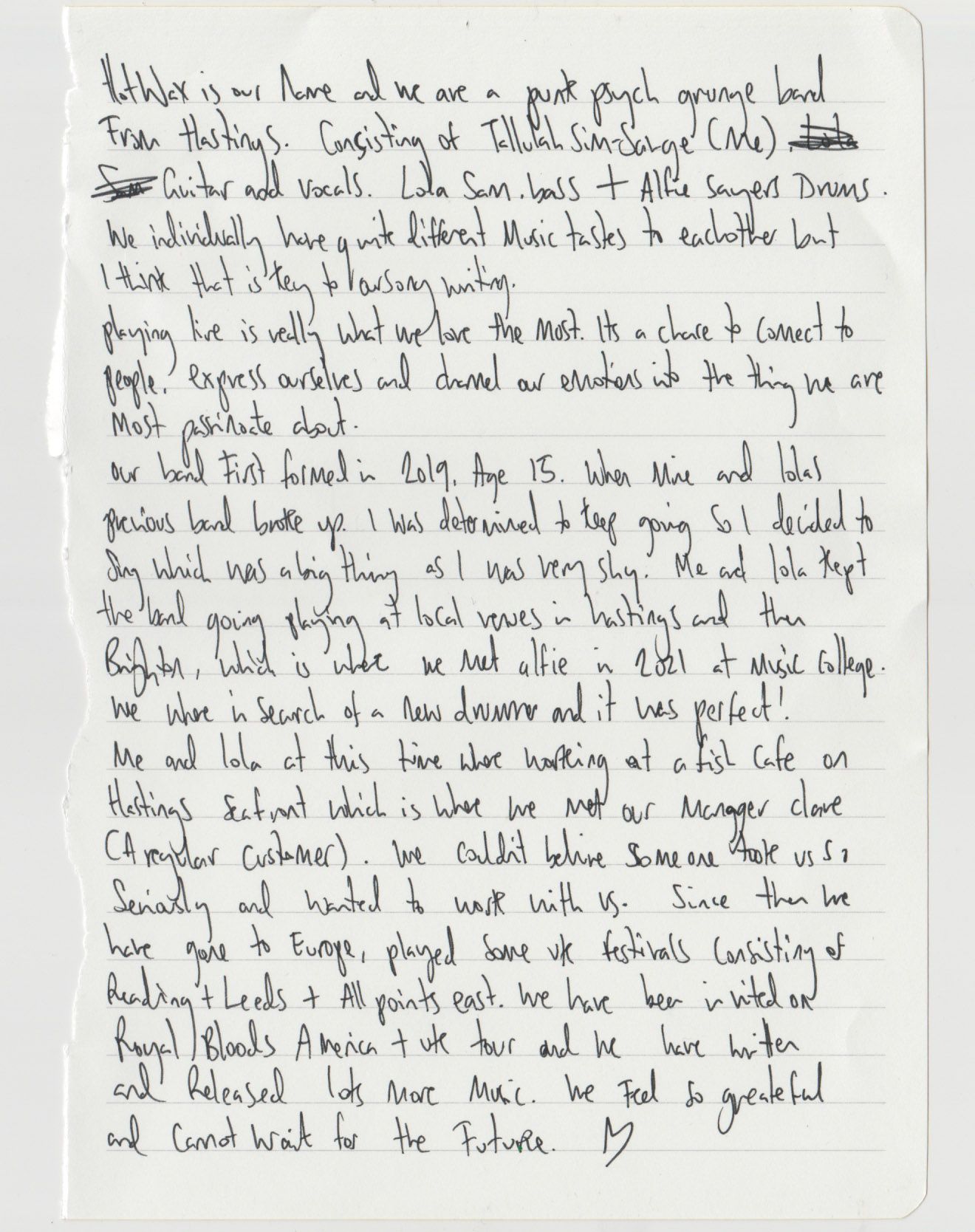 ---
Five by Five
5 Qs, 5 As
Describe HotWax in 5 words.
Not just a beck song.
5 records you listened to prior to making your album?
In Times New Roman - Queens of the Stone Age
To Bring You My Love - PJ Harvey
Dream Soda - Demob Happy
Daddy's Home - St Vincent
Dots And Loops - Stereolab
Top 5 career moments since forming?
Getting signed to a label full of artists we love.
Being on the All Points East 2023 line up and Karen O shouting us out on stage.
Being invited to tour the UK & America with Royal Blood.
Playing a sold out show in our hometown.
Being able to release physical copies of our music.
You host a pre-release listening party for the album. Who are your 5 VIP guests (dead or alive)?
Harry Hill
Barefoot Contessa
The Mums = 3 mums
Top 5 essential tour snacks?
White Wine
Crudités
Co-op egg sandwich
Yoghurt
Raisins