Protean musical nectar to savour.
It's hard to believe Dan Carey's new Wunder-kids on the block only got together before the first lockdown, so adept is the formation of their early songs. After rapidly developing a loyal fanbase (including steadfast chums Wet Leg) with debut single Burglar last year, London three-piece Honeyglaze have graced many a one-to-watch list and anticipation for a full album is fierce. Enter then their self-titled debut, 'a self-described "opposite to a concept album" that sonically encapsulates the who, what, where and how of their individual circumstances coming together as one.'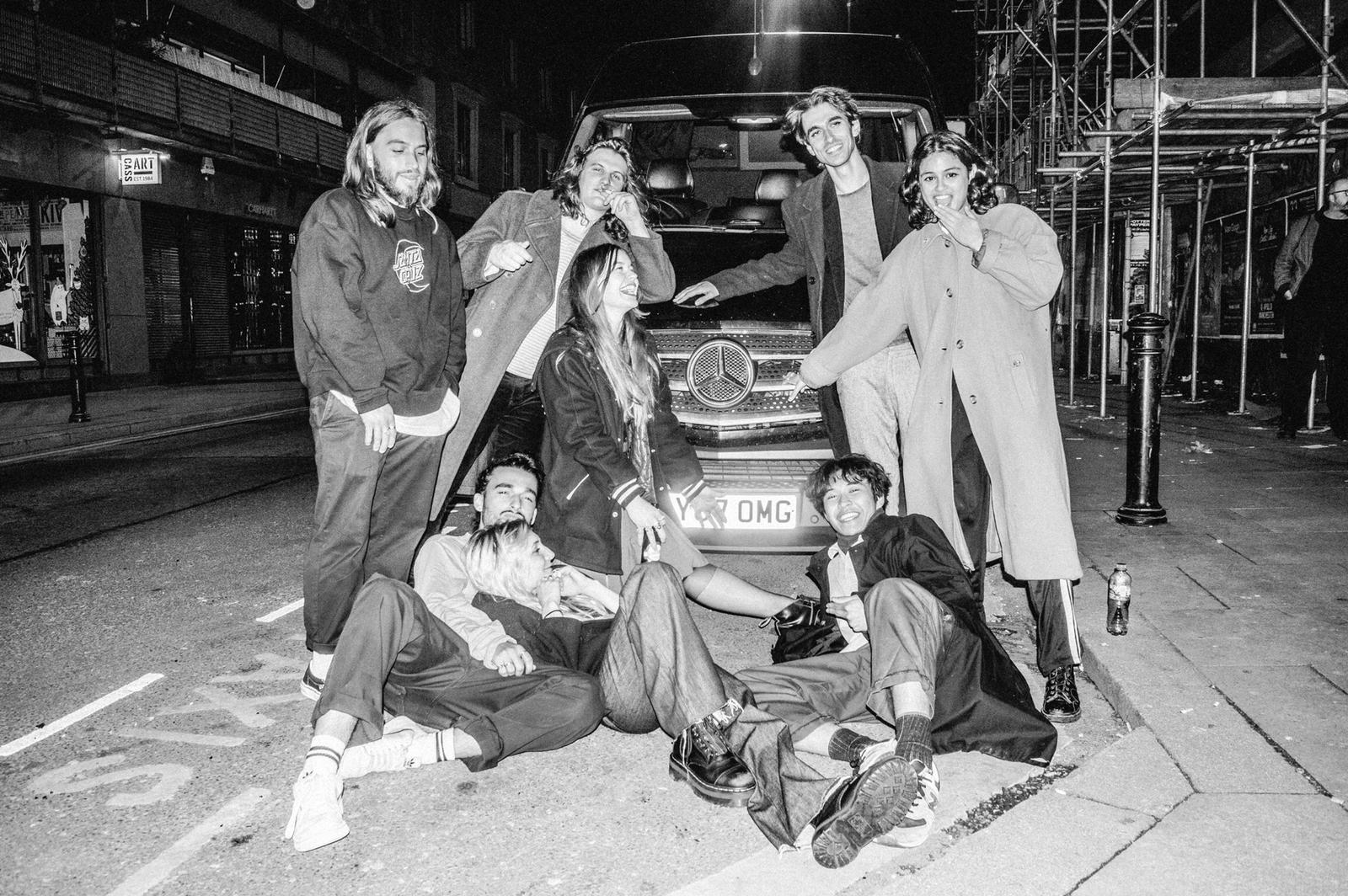 The trio could not have chosen a more evocative name in Honeyglaze, so synonymous is the sugary substance with sweetness and beauty. Tender but always assured, this is a band that present honest and assorted storytelling, delivered with the kind of dynamism that draws you close and doesn't let go. Believe us when we say, we're hanging onto every note with this one.
For fans of: Belle and Sebastian, Phoebe Bridgers, Big Thief, Life Without Buildings, Tortoise.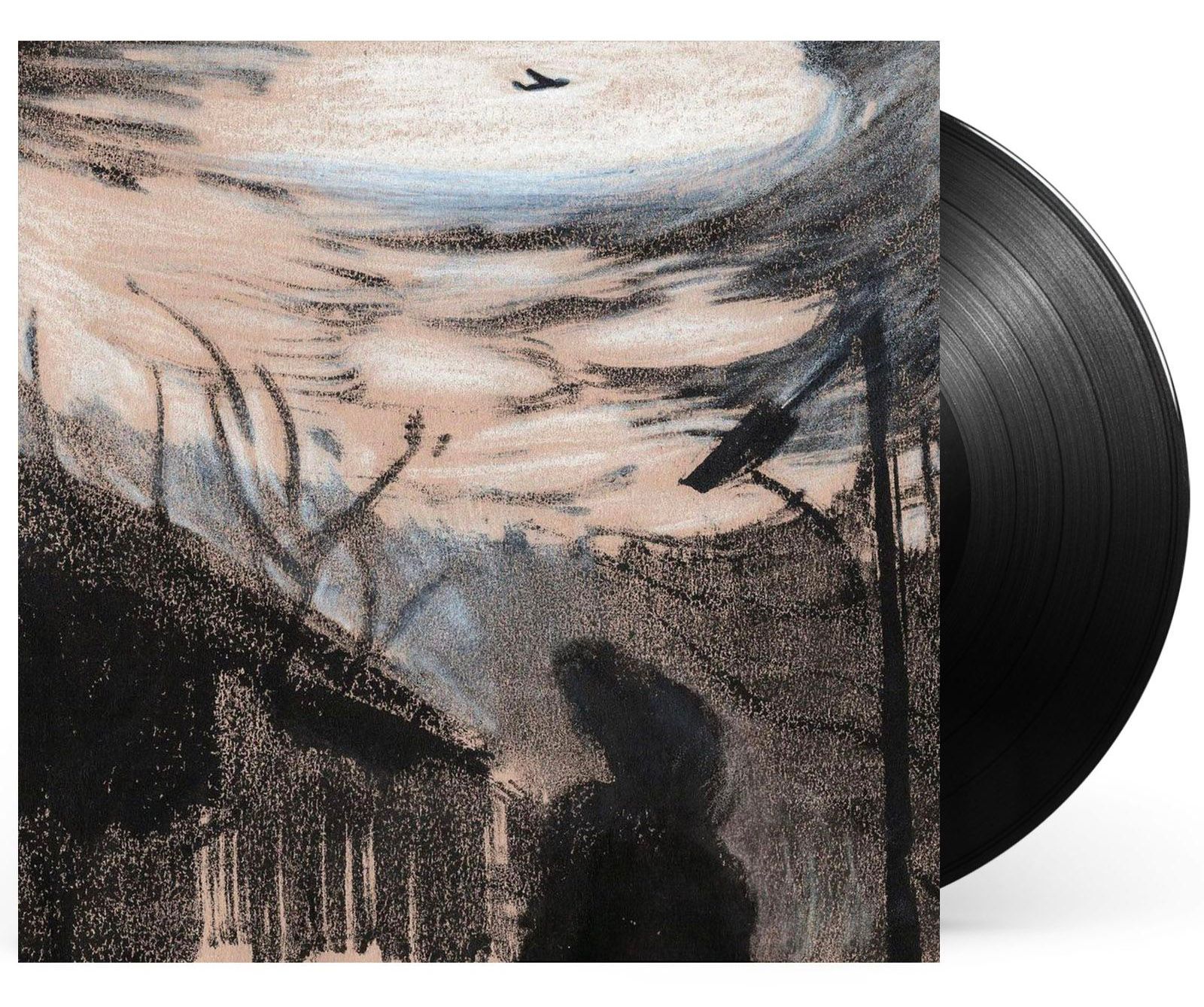 Honeyglaze - Honeyglaze
On Limited Edition vinyl + exclusive poster + a chance to win a signed test pressing.
BUY NOW
We're excited to announce Honeyglaze as part of Rough Trade On The Rise, our dedicated curation putting a spotlight on the emerging music we are the most excited for you to hear, to follow and become a fan of. Read on to discover more about the band in their own words and be sure to order yourself a copy of their debut album Honeyglaze released 29th April on Speedy Wundeground.
Honeyglaze are Anouska Sokolow, Tim Curtis and Yuri Shibuichi.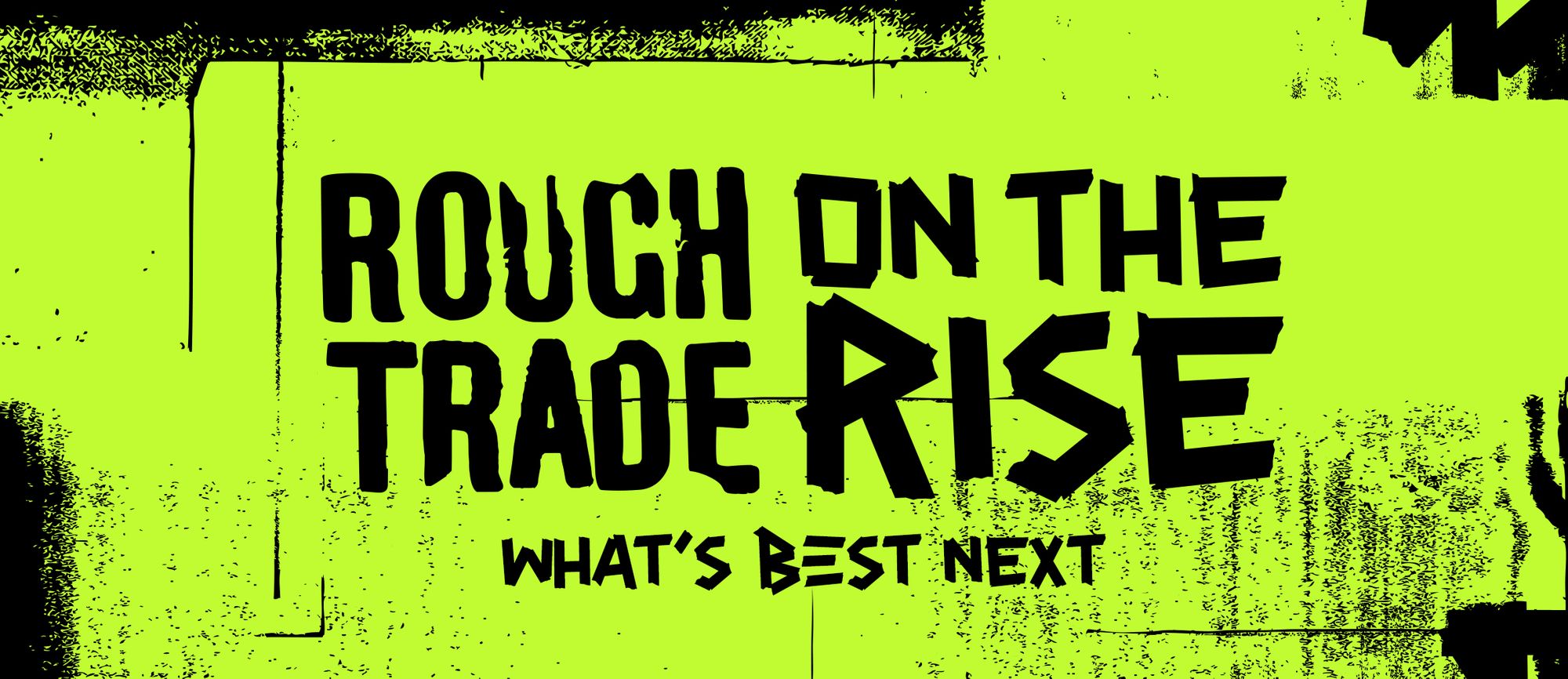 Honeyglaze on Honeyglaze
A self-penned bio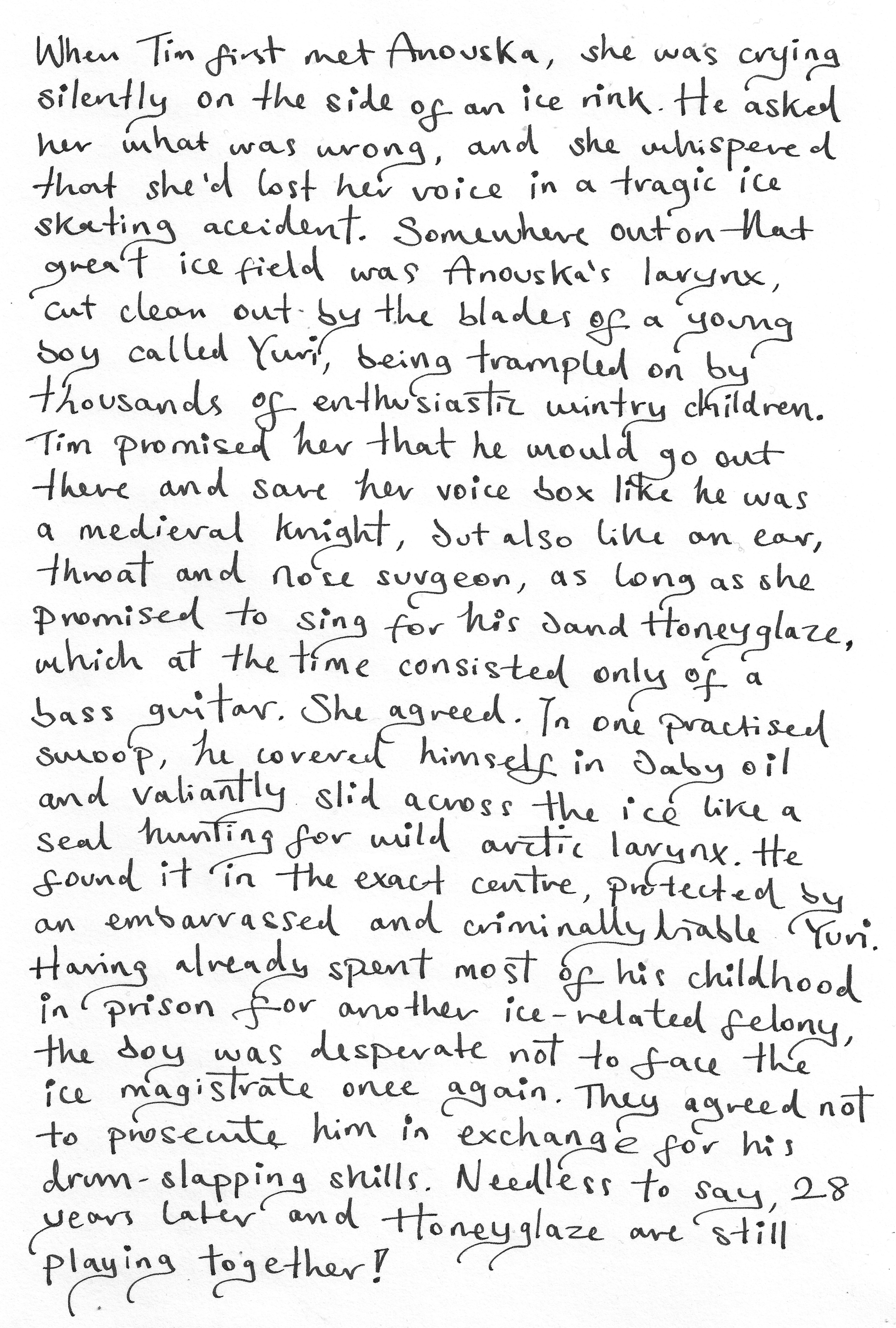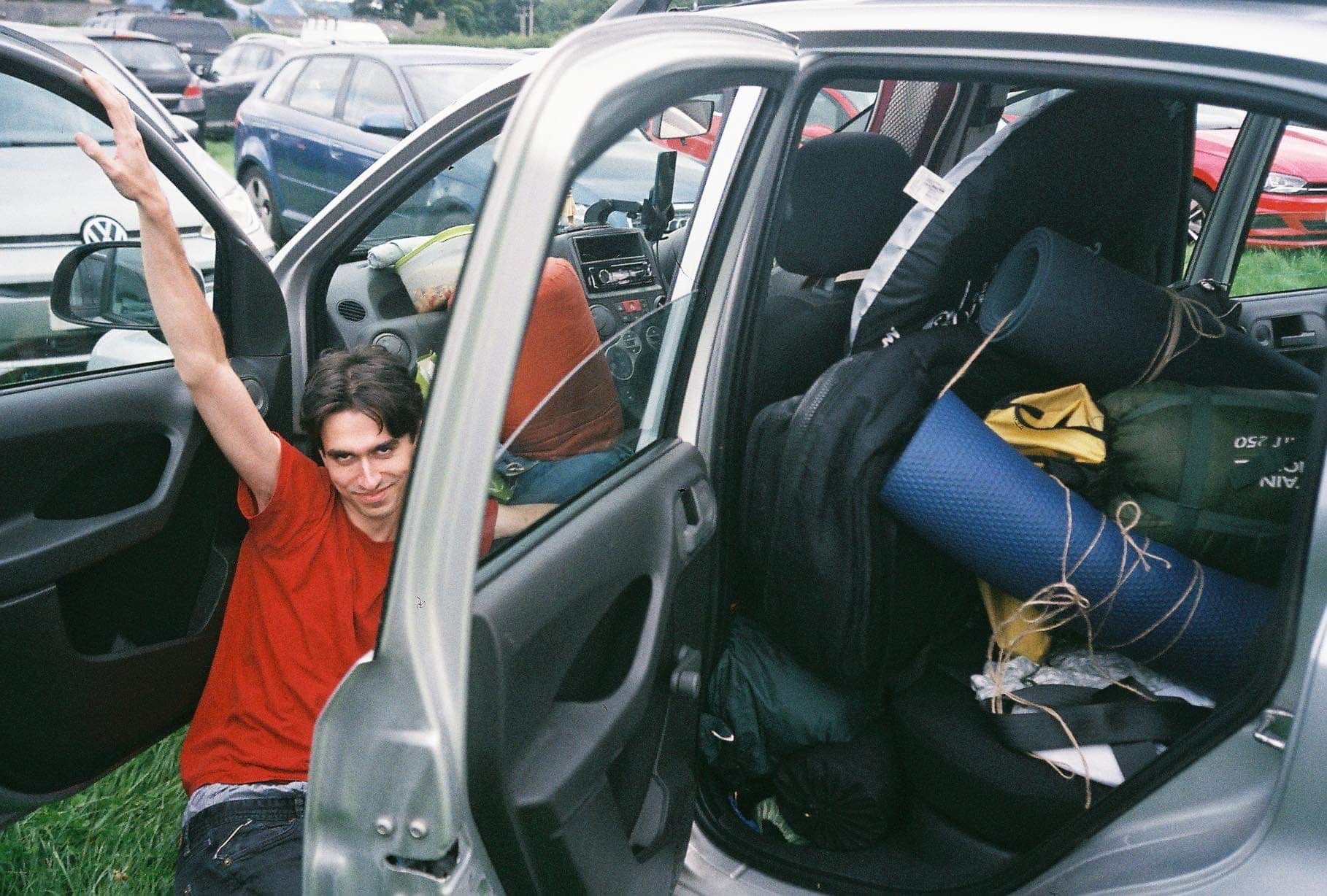 Five by Five
5 Qs, 5 As
Describe Honeyglaze in 5 words.
Pungent, medium, long, meatball, marinara
5 records you listened to prior to making your album?
Landmarks - Brian Blade and The Fellowship Band
Sasami - Sasami
Town Centre - Squid
Swing Lo Magellan - Dirty Projectors
In Praise of Shadows - Puma Blue
Top 5 career moments since forming?
Playing the Walled Garden stage at Green Man Festival.
Recording with leg-ends Dan Carey and Alexis Smith.
Our first tour, supporting our babes The Lounge Society.
Initiating a class-action lawsuit against the Queen.
Holding a plastic disc that is our music.
You host a pre-release listening party for the album. Who are your 5 VIP guests?
Jim Jarmusch
Jaki Liebezeit
The undead corpse of Marcel Duchamp
Kid Laroi feat. Justin Bieber
Mario Kart
Top 5 essential tour snacks?
Crunchips Chakalaka
Crunchips Chili and Lime
Crunchips WOW The Terrifying Jalapeño and Cream Cheese Inferno
Crunchips WOW The Incredible Paprika, Berries and Cream Pleasure
Crunchips Bone Stew