Bidding wars, basements and sneaker mic stands... Some might call it chance, but we're siding with fate. Believe the hype.
Little-known Brooklyn NYC five-piece Geese emerged earlier this year following a confident but casual home studio project that led unexpectedly to full-time management and mega indie label interest. After signing to Partisan and releasing single Disco, it soon became clear what all the fuss was about. Geese's effortlessly cool brand is underpinned with a sharp ear for individuality and although comparisons to fellow New Yorkers The Strokes, Television and The Feelies are deserving, it's clear Geese aren't a band who are going to be easily pigeonholed. Their love of music beyond the walls of those which many might assume they are built varies, the five friends sharing a fondness for Radiohead, Pink Floyd and black midi (to name a few - more here).
"There's a bit of chaos in all of our songs, or a sense that they could explode at any moment."
It is that unpredictability and idiosyncrasy that makes Geese so exciting. And if this is how good they sound now, with barely 10 live shows to their name and an impressive debut album on the way, what will the future bring? Expect great things.
Pre-order the debut album
Projector
on Rough Trade Exclusive yellow vinyl + bonus CD
Pre-order the limited 7"
Low Era / Smoke in Japan
We're excited to announce Geese as part of Rough Trade On The Rise, a new curation putting a spotlight on the emerging music we are the most excited for you to hear, to follow and become a fan of. Read on to discover more about the band in their own words, check out their exclusive playlist and don't forget to pre-order their debut album, mixed by Speedy Wunderground's Dan Carey.
Geese are Cameron, Gus, Foster, Dom and Max.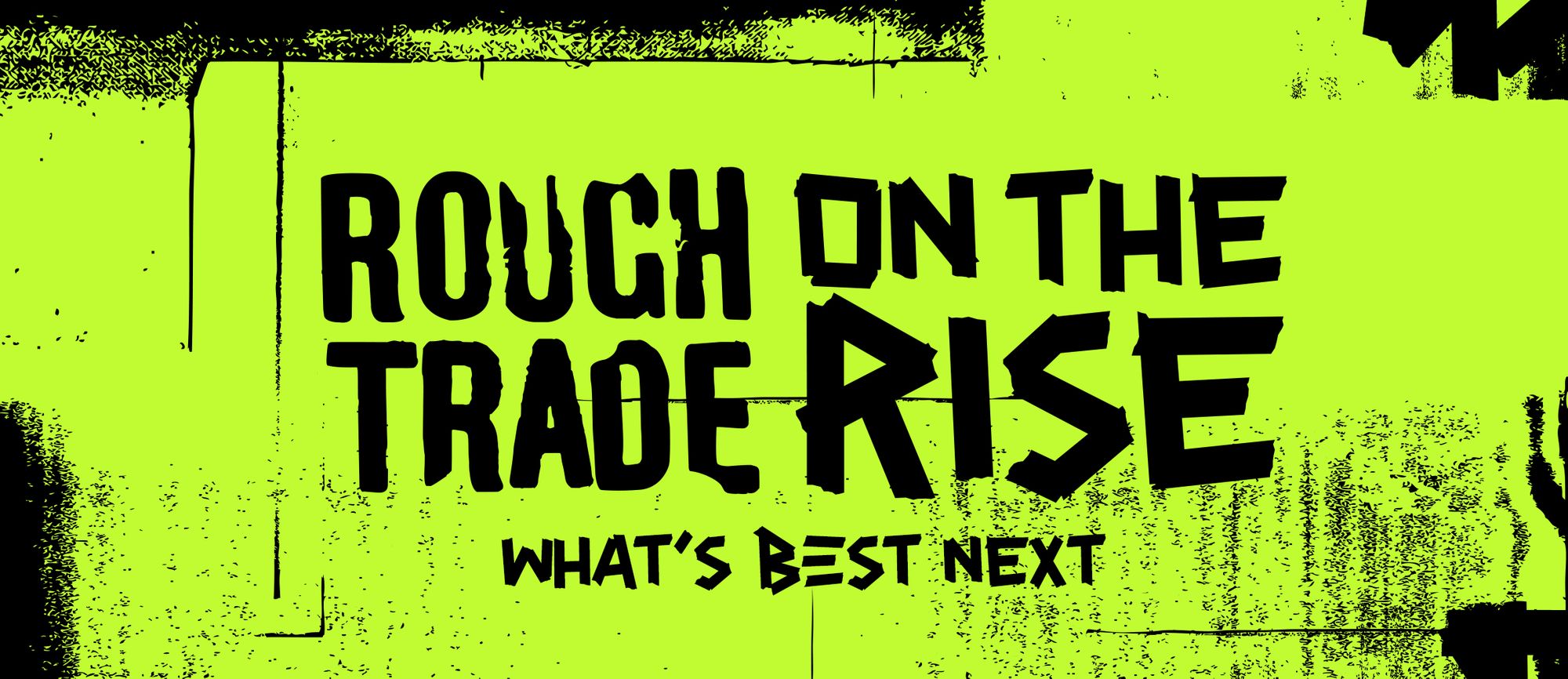 Geese on Geese
A self-penned bio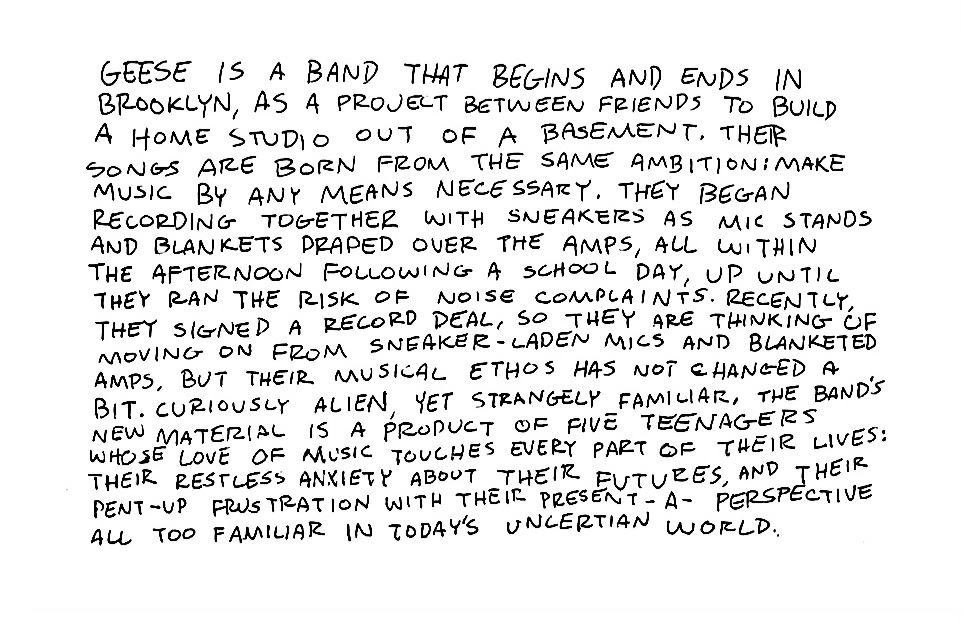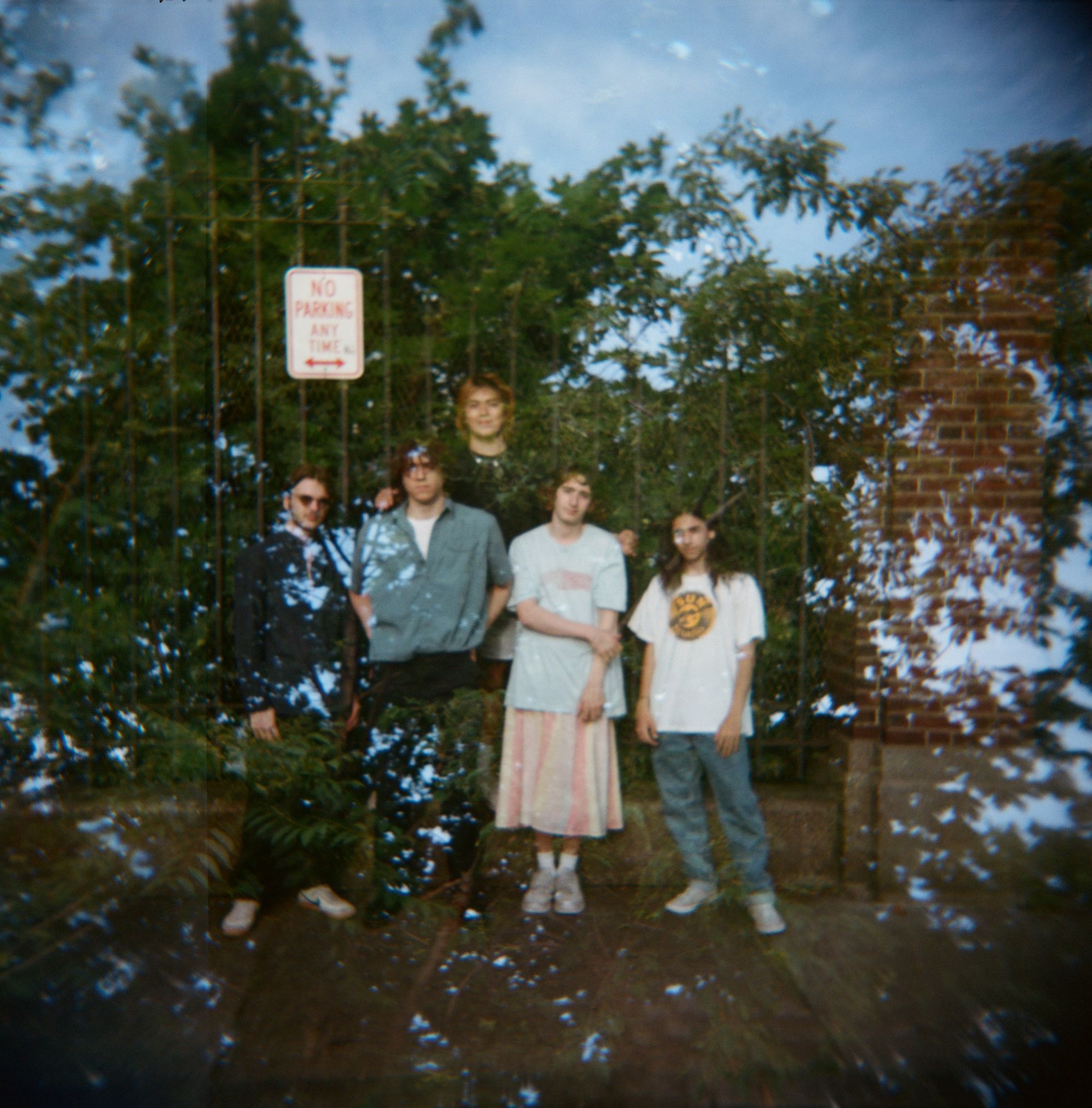 Describe Geese in 5 words
Harder, better, faster, stronger, sexier.
5 records you listened to prior to making your album?
Public Strain - Women
Weird Era Cont. - Deerhunter
Viet Cong - Preoccupations
In Rainbows - Radiohead
Rock Island - Palm
Top 5 career moments to date?
Taking out our old music teacher for label celebration dinner.
Playing first shows after lockdown.
Finishing Projector.
Moving out of the basement.
Signing to Partisan & Play It Again Sam.
Top 5 tour snacks?
Green Tea Arizona (the original)
Kettle Krinkle Cut Salt n Pepper Chips
Reese's Pieces
Watermelon
Peanut m&ms