A distinctive genius at work.
At the back end of 2020, a year that saw a pandemic ravage the globe, Yorkshire-born, London-based musician and songwriter Ethan P. Flynn released his B Sides and Rarities. Often a title reserved for heritage artists' seemingly endless archival output, the issuing of this collection was not only P. Flynn's first music pressed to vinyl, but a compilation of songs recorded some 2-5 years earlier - a career retrospective, at just 21 years old. EP Universal Deluge followed in 2022 and the anticipation for a full-length debut from the idiosyncratic artisan has been hanging thick in the air ever since.
"I've made music in the capacity that I do on this album since I was 10 years old. That being writing, recording and performing my own material."
In October 2023 Ethan P. Flynn will release his debut album Abandon All Hope. As you move through the 8-track album, you'll immediately notice the atmospheric, emotionally raw production supporting a rich tapestry of sound, style and musical influence, including backing vocals from singer Ava Gore. Though young may be his years, P. Flynn's craft reads older, wiser, deeper. "We're in a hopeless time" he says, "war in Europe, Covid before that, and I wanted it to sound heavy as a response. Maybe it's too rocking, but I was coming back to guitars on this album. The guitar is the focus."
Through Ethan P. Flynn's examination of hopelessness, joy is retained in obscure places, Abandon All Hope the invitation to immerse ourselves in his world and seek out individual freedoms. Truly, this is a striking and storied debut album from an adept, experimental craftsman and the broader introduction he so richly deserves.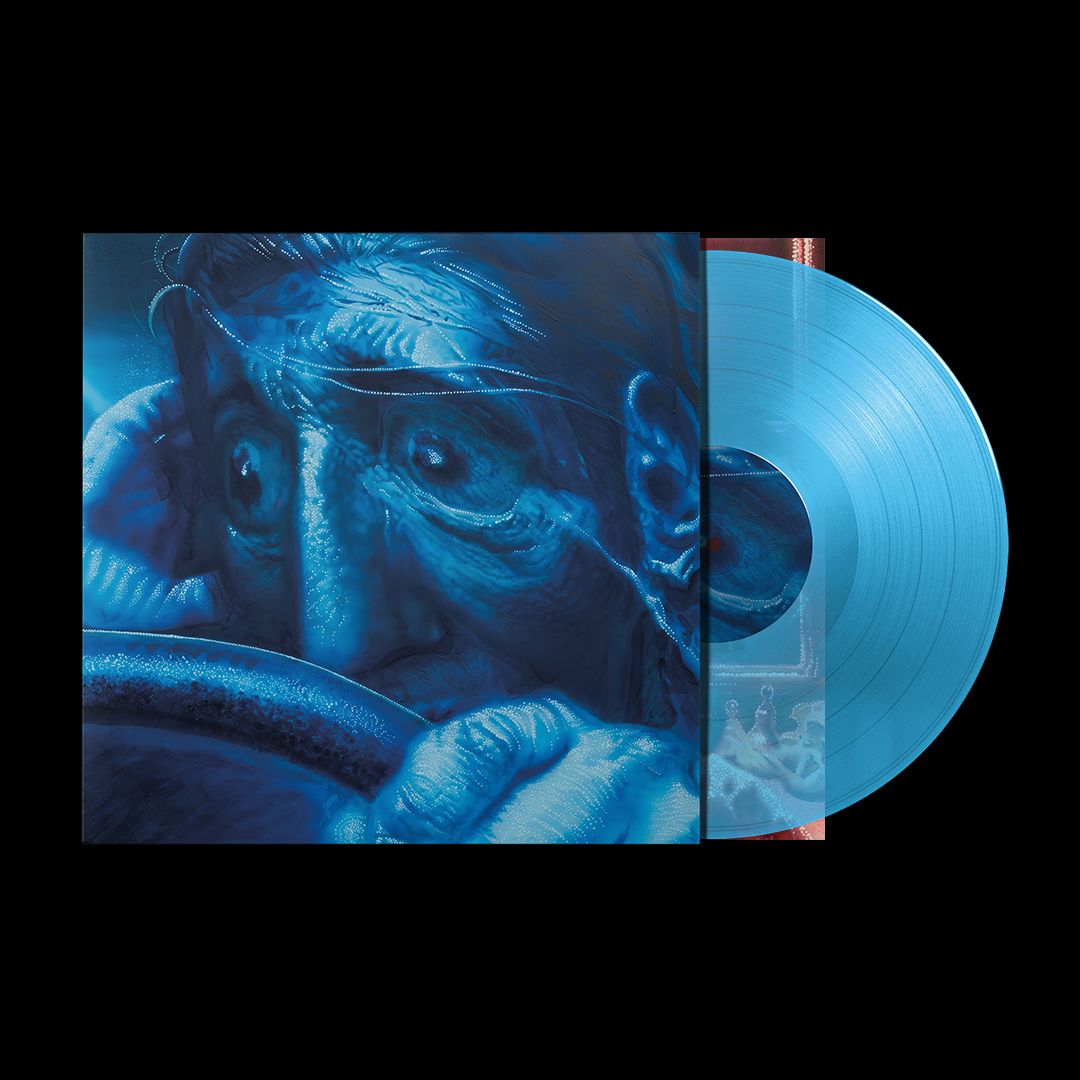 Ethan P. Flynn - Abandon All Hope
BUY NOW
Check out the video for title track Abandon All Hope.
We're excited to announce Ethan P Flynn as part of Rough Trade On The Rise, our dedicated curation putting a spotlight on the emerging music we are the most excited for you to hear, to follow and become a fan of. Read on to discover more about the artist in his own words and don't miss debut album Abandon All Hope, on Young.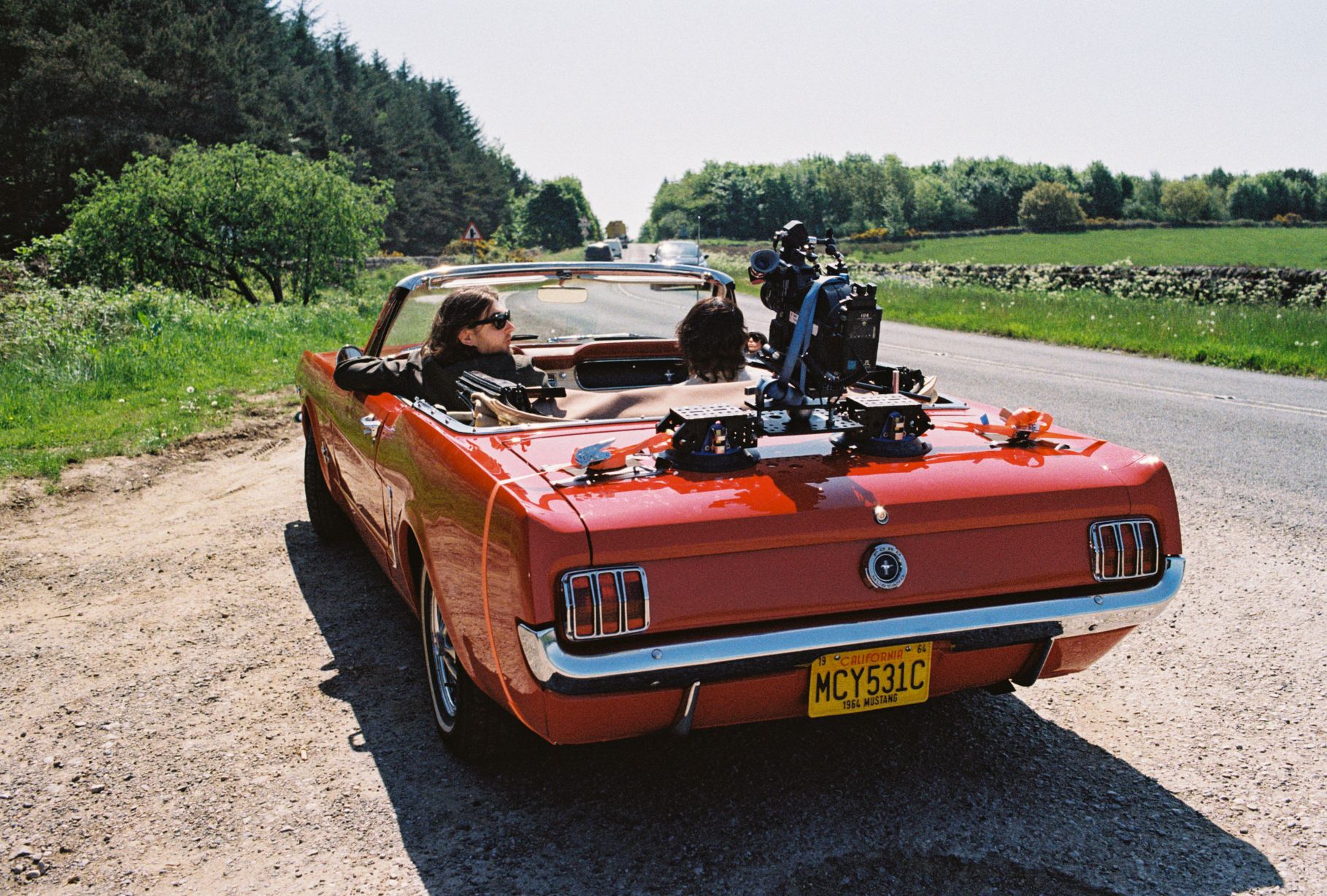 ---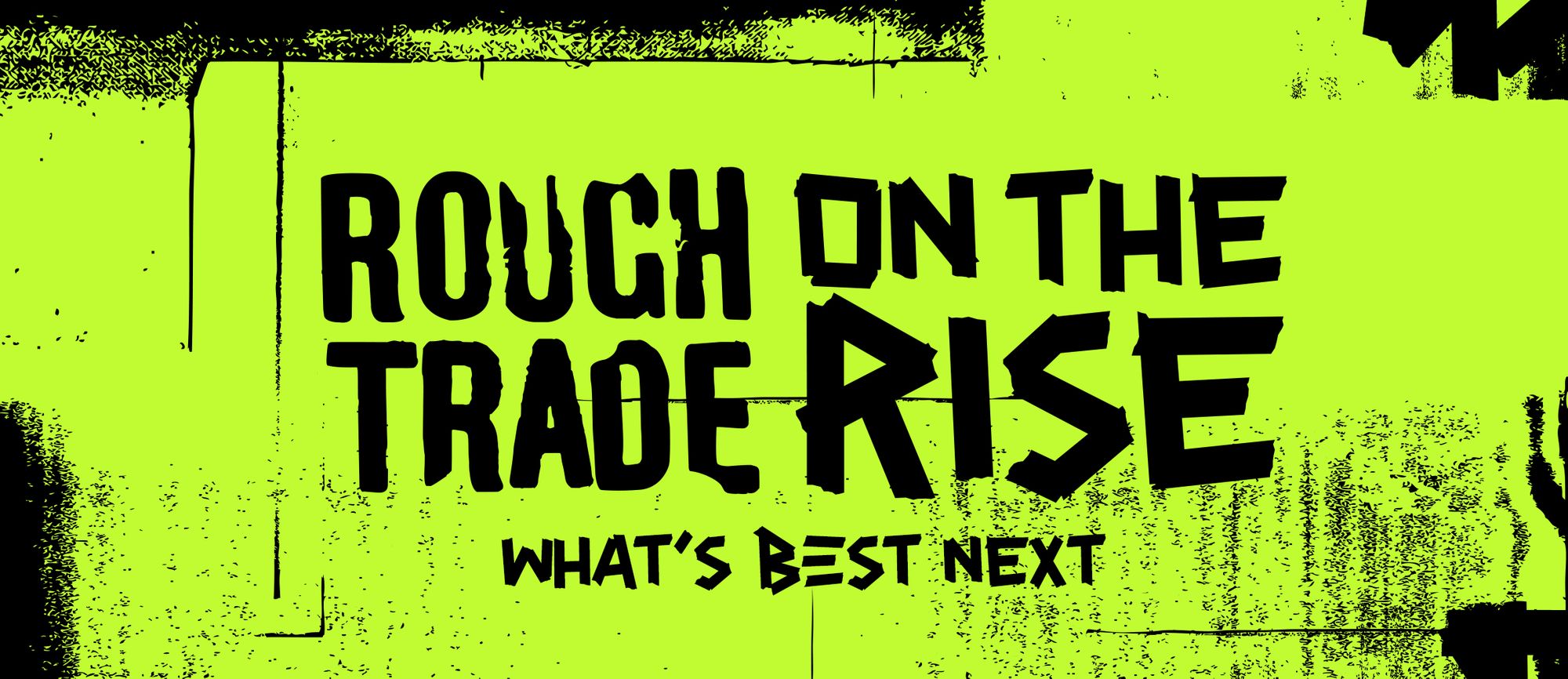 Ethan P. Flynn on Ethan P. Flynn
A self-penned bio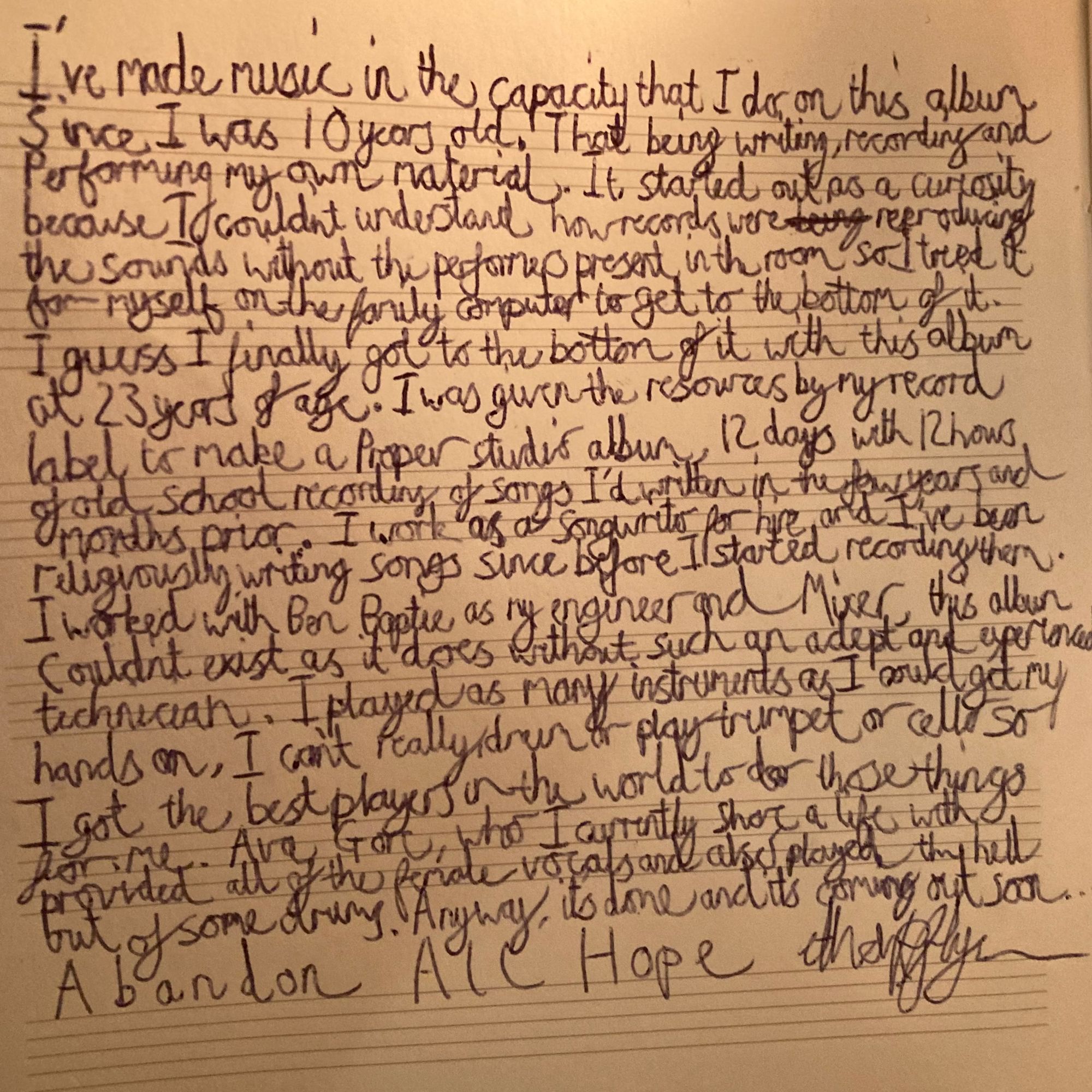 ---
Five by Five
5 Qs, 5 As
Describe Ethan P. Flynn in 5 words.
Least hardworking man in showbusiness.
5 records you listened to prior to making your album?
Joanna Newsom - Have One On Me
Howlin' Wolf - Moanin' in the Moonlight
Gavin Bryars - Jesus Blood Never Failed Me Yet
Suicide - Suicide
Silver Jews - The Natural Bridge
Top 5 career moments since forming?
Any moment where anything is actually finished (very difficult to do) - for example, Abandon All Hope, the album.
Forming a band to play my songs.
Building my studio.
Fighting an evil clone of myself.
Deciding not to give up every day against all odds.
You host a pre-release listening party for the album. Who are your 5 VIP guests (dead or alive)?
Steve Harvey
The Public Domain
Sean Connery
The Skeksis (anyone from Dark Crystal accepted)
Waylon Jennings
Top 5 essential tour snacks?
Breadsticks
Chocolate fingers
Bits of stone
Food thrown on stage by angry audience
Nandos sauce stolen from the restaurant