Ever cognisant of his roots, meet the multi-talented Washington D.C. fascinator ripping up the indie rock rulebook.
When he was 12, Bartees Leon Cox Jr. relocated with his family to Oklahoma, USA, following an itinerant early childhood moving from his birthplace in the UK, through Europe, Greenland and the wider United States. His formative years, from adolescence into young adulthood, saw him devour hardcore and emo influences before discovering the rising indie and alternative scenes of the early-mid 2000s.
Although not his debut proper (he released Live Forever in 2020), new album Farm to Table is Bartees' debut for 4AD after finally joining their prestigious roster earlier this year. It being the label that houses some of his most beloved and influential music (Bon Iver, Big Thief, TV On The Radio and his heroes The National), it's something of a spiritual home, the significance of which is not lost on Cox: "I always knew deep down that 4AD was the one I really wanted [to be on]. Ever since I was a kid, I've loved the label. My favorite bands are from that label, and I'm still in shock when I realize again and again that I'm also on that label."
Farm to Table is a result of hard work and years spent admiring, listening and learning while resolutely honing his craft to deliver a body of work that is present, yet also reflective and forward thinking. Bartees confidently weaves an exciting myriad of textures alongside his signature smoothness to bear songs that are astoundingly stirring, emotive and explorative. It is a sound wholly of his own design.
"I used to live and work on farms, but now I'm at the table."

- Bartees Strange
‌To have a fellow artist cite your work as a key influence has gotta be up there with some of the proudest moments of any musician's career and it's safe to say the Bartees book of genre-blending is perfectly primed to grace the inspiration indexes of many a future music maker. Just watch this space.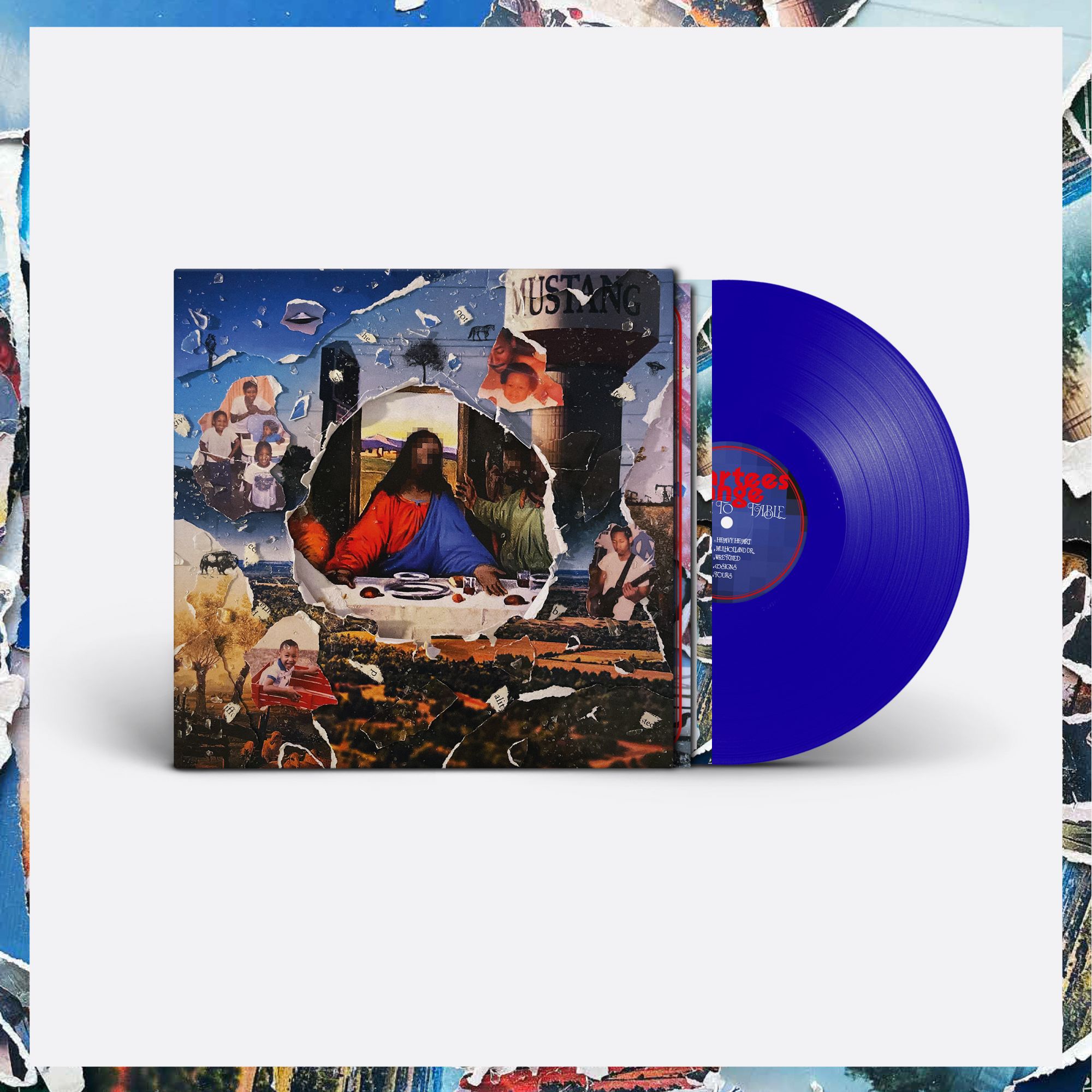 Bartees Strange - Farm to Table
Rough Trade Exclusive opaque blue vinyl.
BUY NOW
We're excited to announce Bartees Strange as part of Rough Trade On The Rise, our dedicated curation putting a spotlight on the emerging music we are the most excited for you to hear, to follow and become a fan of. Read on to discover more about the artist in his own words and make sure you check out forthcoming new album Farm to Table, his debut on 4AD.‌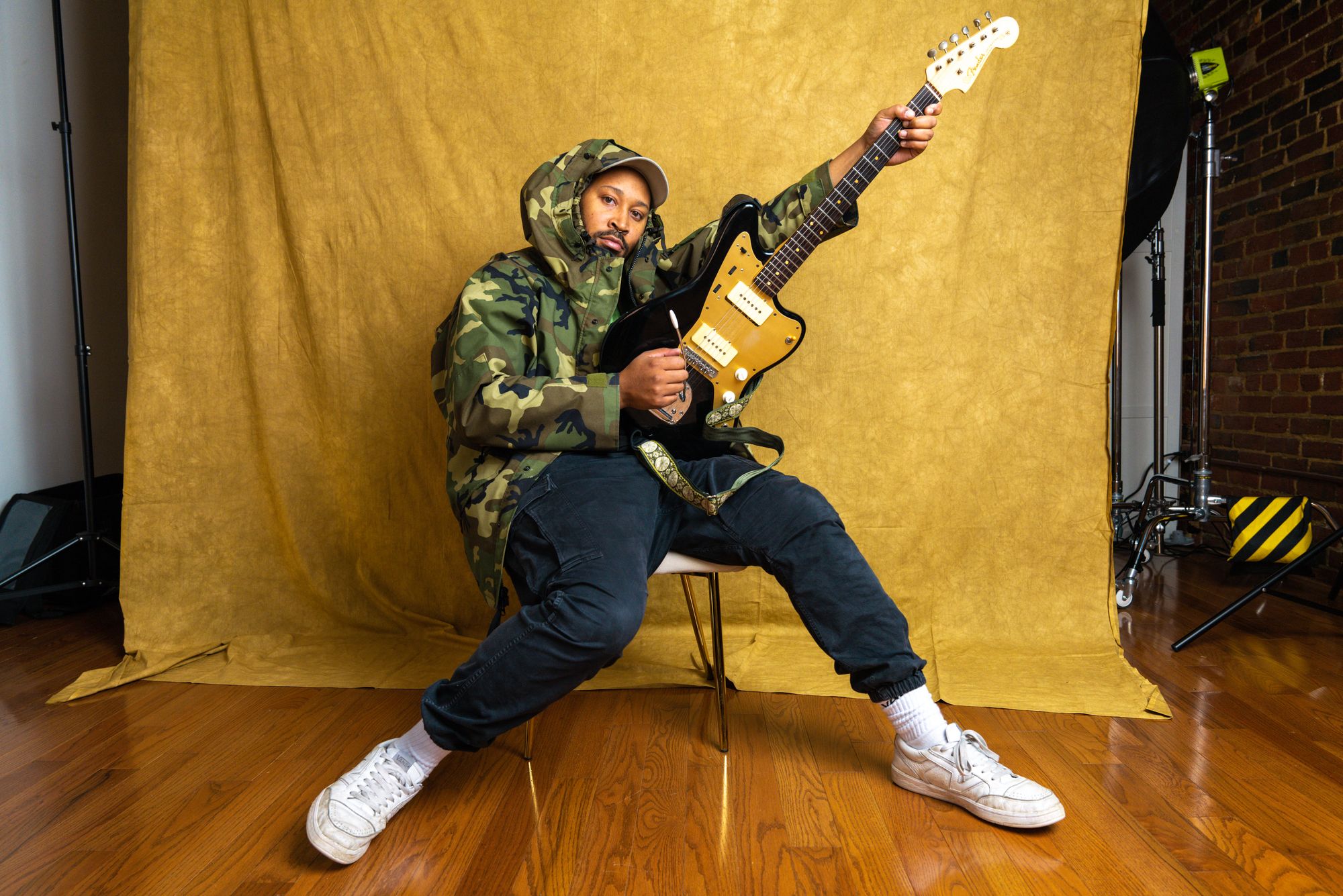 ---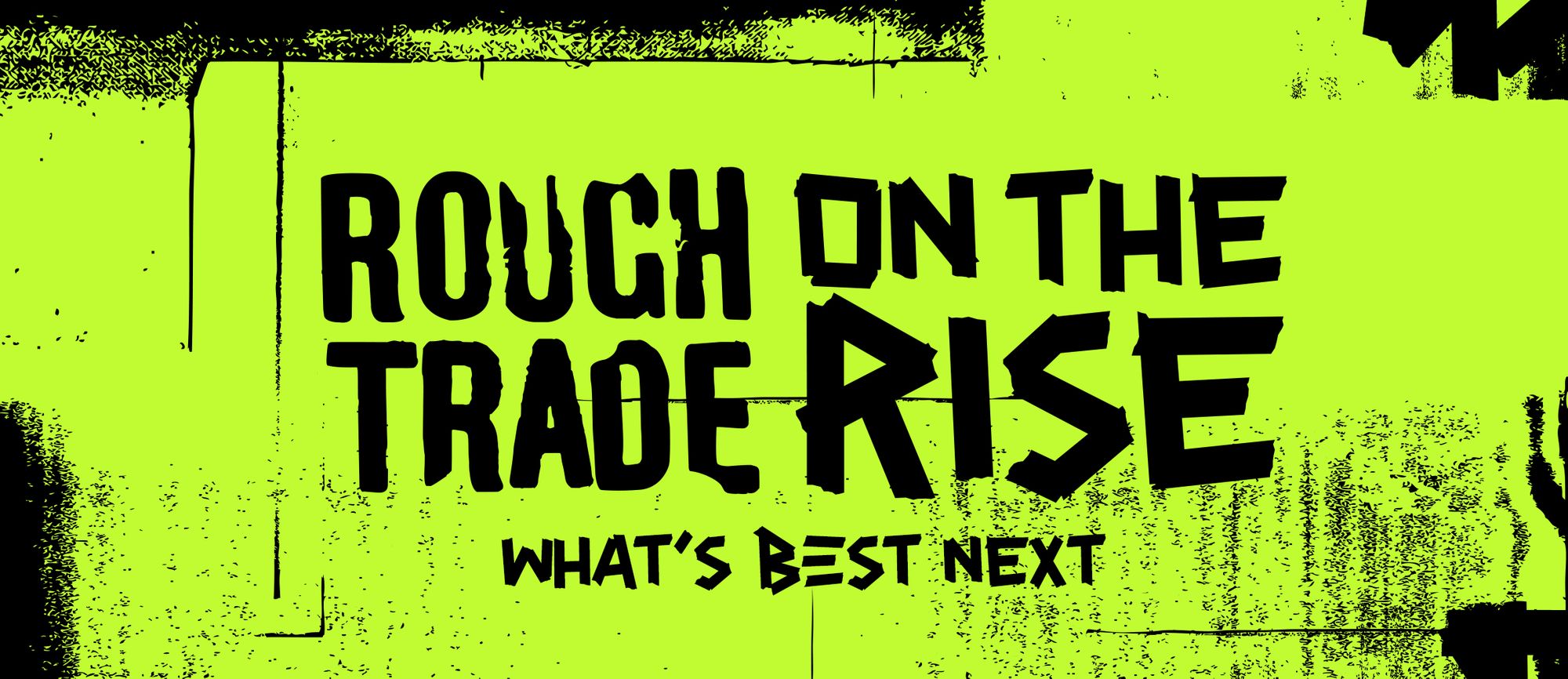 Bartees Strange on Bartees Strange
A self-penned bio‌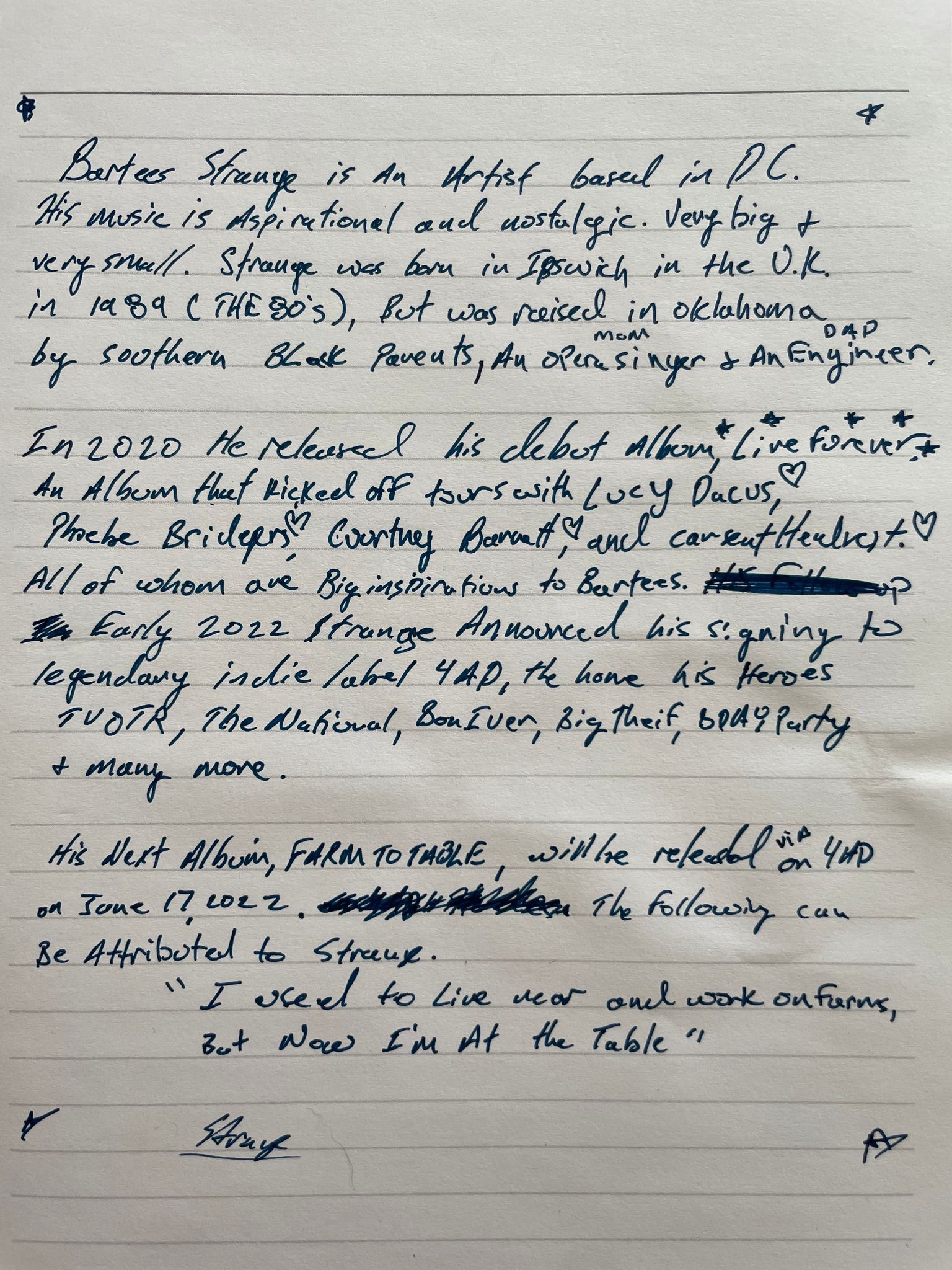 ---
‌Qs and As
Describe Bartees Strange in 5 words.
Hype, raw, outside, busy, down for whatever.
5 records you listened to prior to making your album?
Thom Yorke - Anima
Talk Talk - Spirit of Eden
Donna Missal - In the Mirror in the Night
Paul Cauthan - Room 41
Dijon - Absolutely
Top 5 career moments since forming?
Opening for Courtney Barnett - I saw her open for The National a year before the pandemic. I was so inspired by it I wrote an EP based on the experience I had there called Say Goodbye to Pretty Boy. That EP got me signed by The National's label Brassland. And I really believe that was the first step in people figuring out who I am, what I was doing. So yeah - opening for Courtney was wild because I was like yo - you're a big part of why this has happened at all.
Signing to 4AD - that shit was wild. I've loved that label since I started finding my own music. Full circle moment for my black country tail.
Locking down a tour with The National. This is probably my number one all time band - and the fact that I'll get to go to their shows for free and watch them do their thing is going to be a huge moment for me.
Finishing my album Farm to Table at the 4AD studio in London and sleeping in the room TVOTR once recorded in. Ed Horrox was telling me Dave Sitek brought a whole bunch of gear into the room to work on some music and I was like damn - THE DAVE SITEK?!?!? I couldn't sleep a wink I was so so so excited.m
Quitting my day job after Live Forever came out. I took a ten day vacation to record that album. Handing in my two week notice when it came out was a really surreal feeling like - yo, I'm about to embark on a whole new career, doing some I really like doing. I'll never forget that day.
You host a pre-release listening party for the album. Who are your 5 VIP guests (dead or alive)?
Patricia Arquette
Ryan Coogler
Dennis Rodman
Grace Jones
Kendrick Lamar